COOKING BLOG | The Brinjal Potato Sabji
Hello everyone hope you all are doing well.Today I will be sharing the recipe of brinjal potato . It is a simple and very easy to make recipe. So without wasting our time lets move on to the ingredients.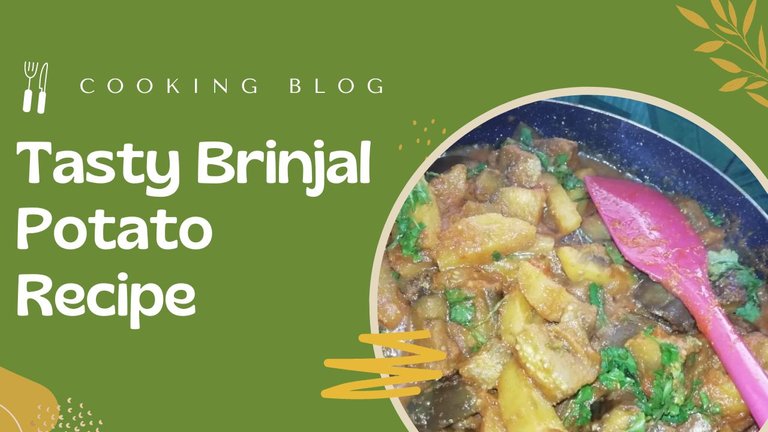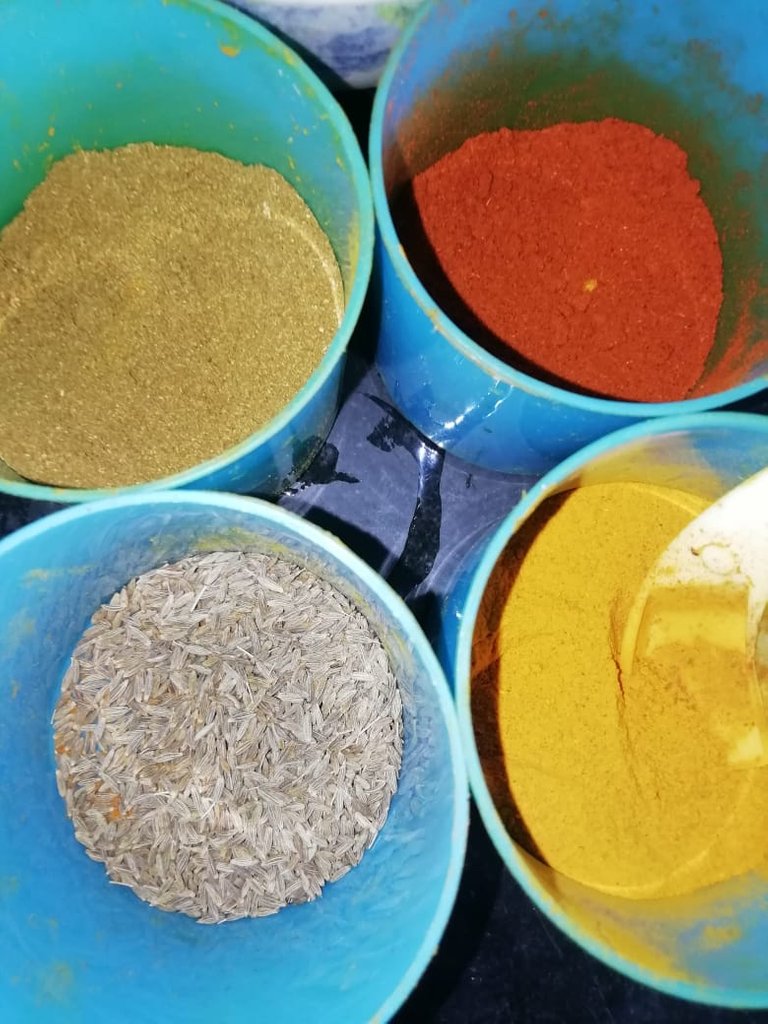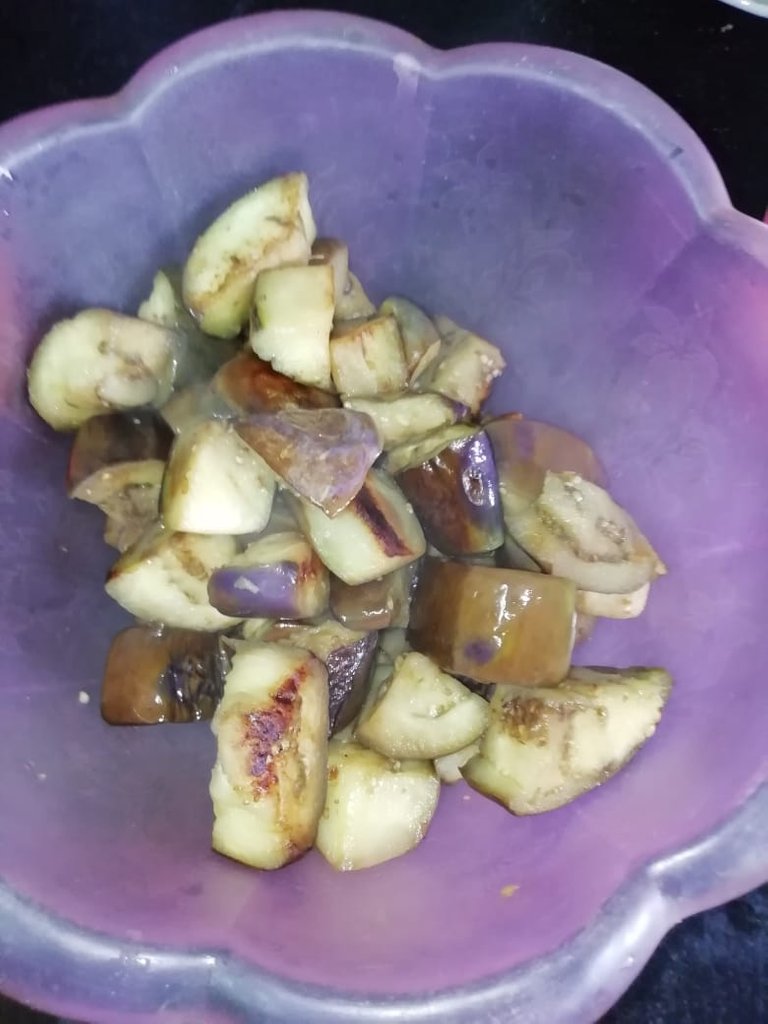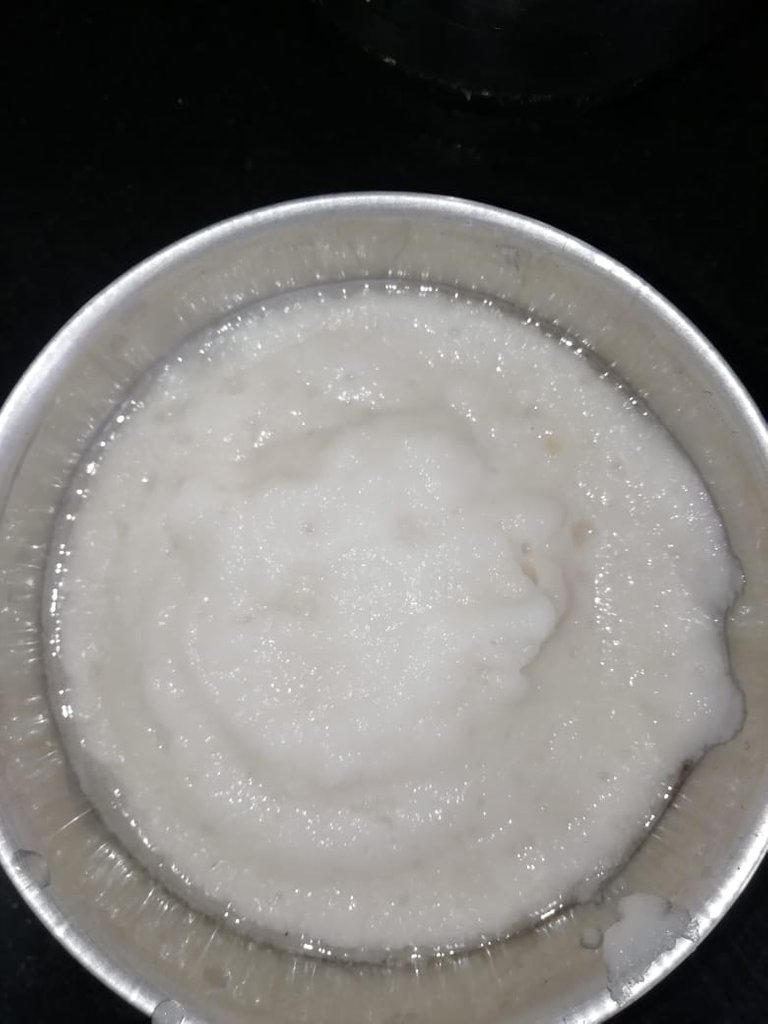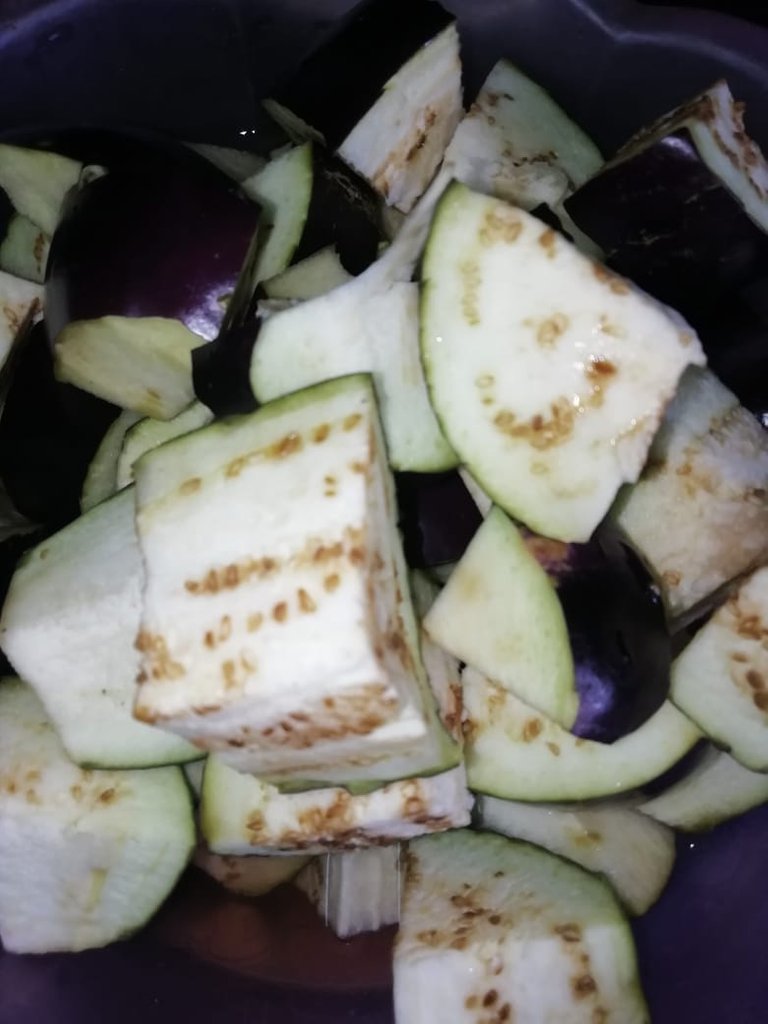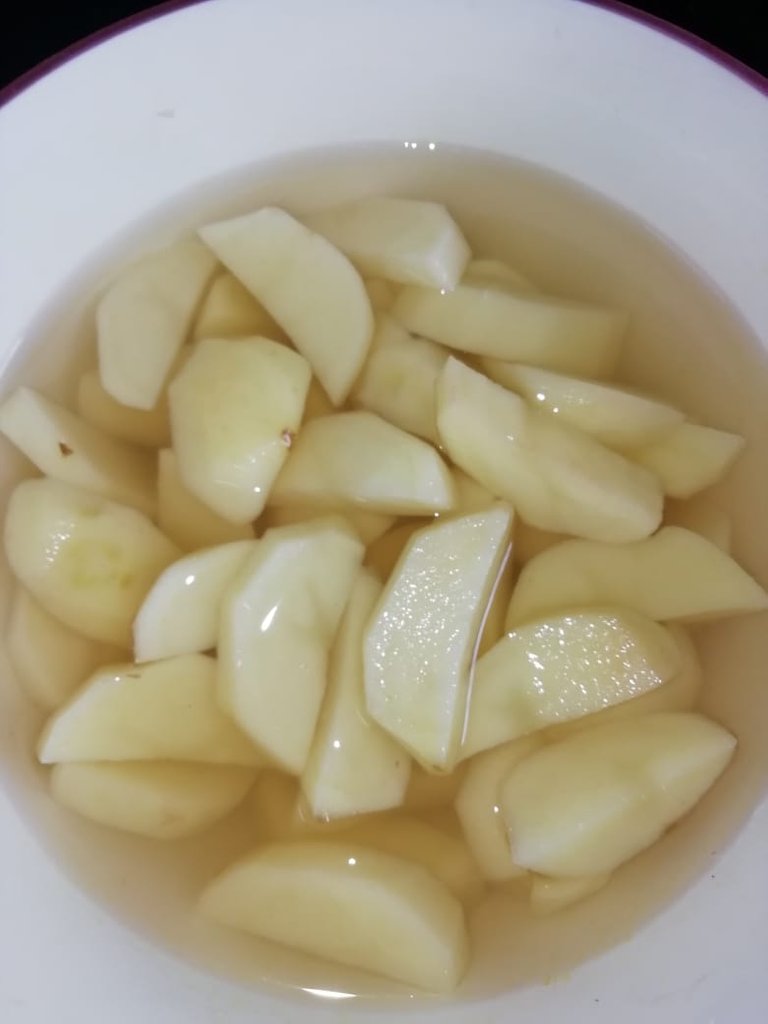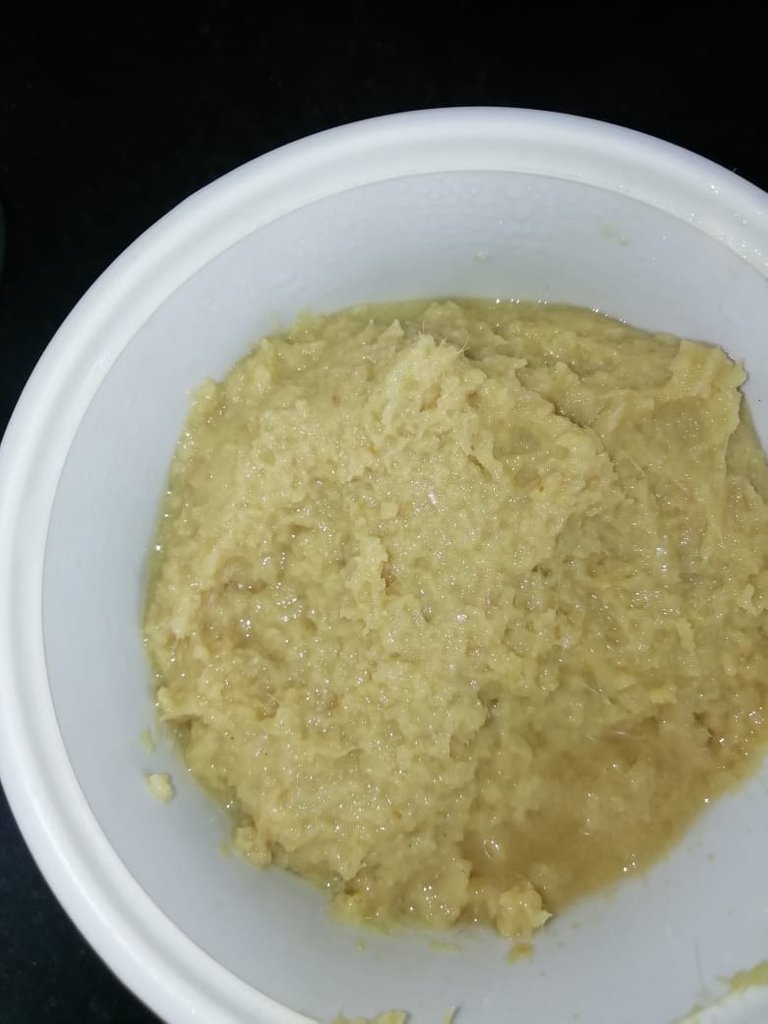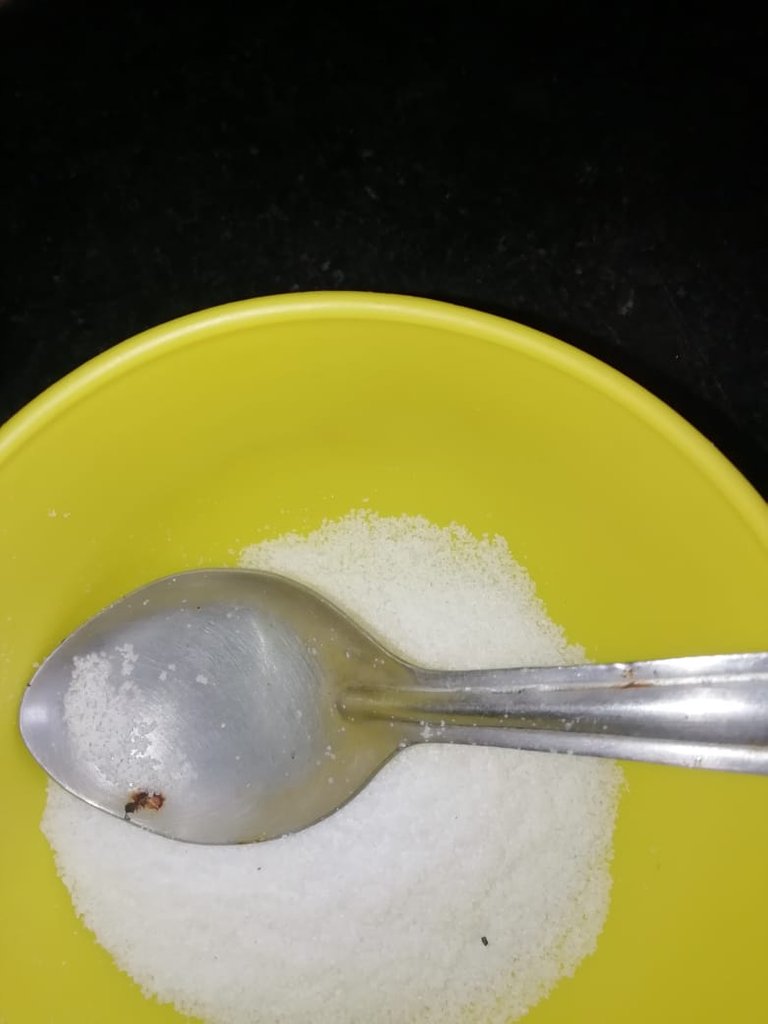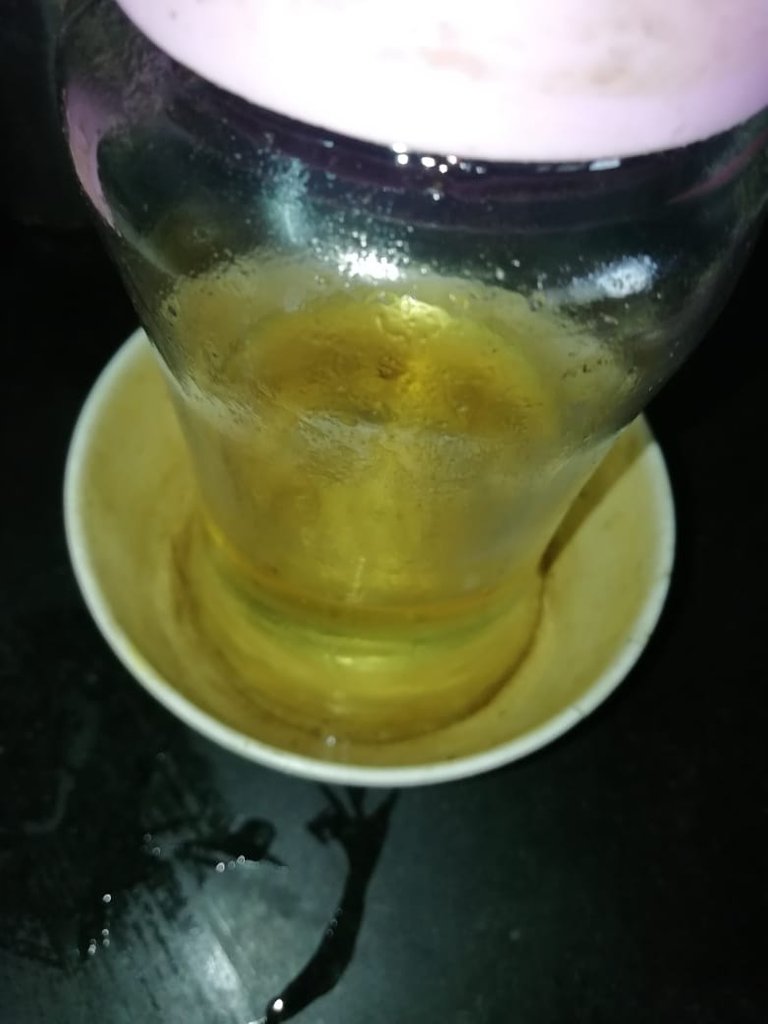 Ingredients:
-Brinjal- 2 medium size
-Potato- 4 medium size
-Onion paste- 3 medium size
-Ginger garlic paste - 2 tbsp
-Tomato puree- 2 medium size
-Coriander leaves
-Turmeric powder- 1 tsp
-Red chilli powder- 1 tsp
-Coriander powder- 1 tsp
-Cumin seeds- half tsp
-Salt- according to your taste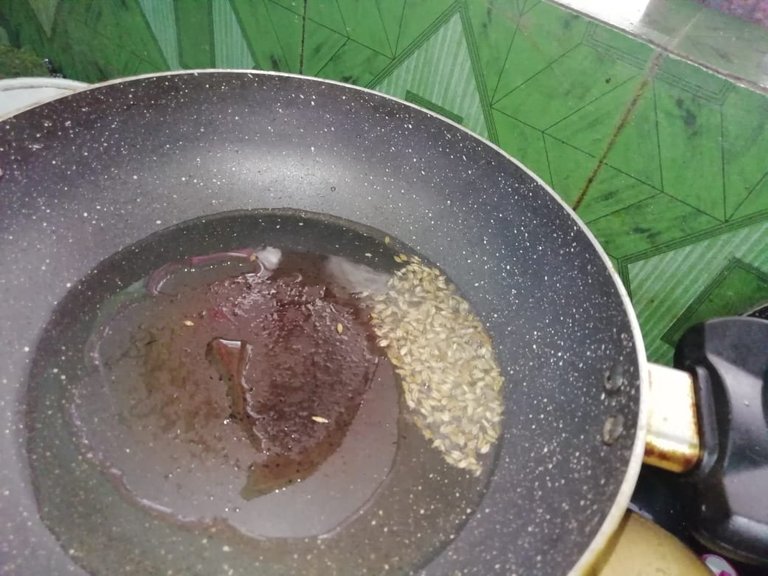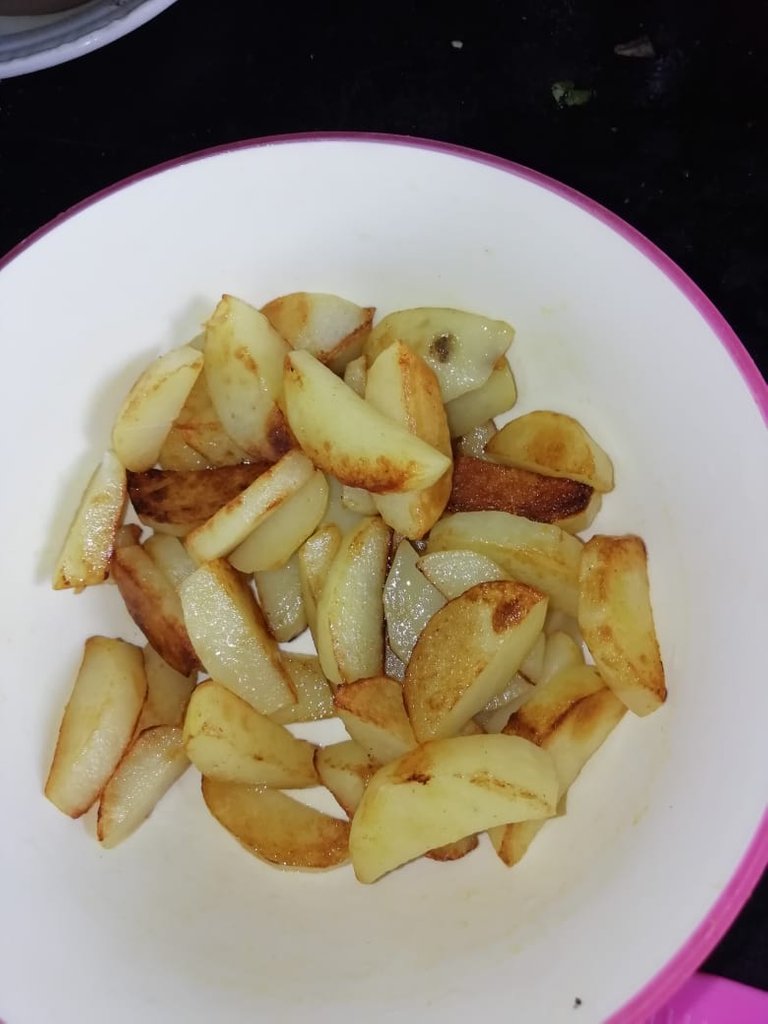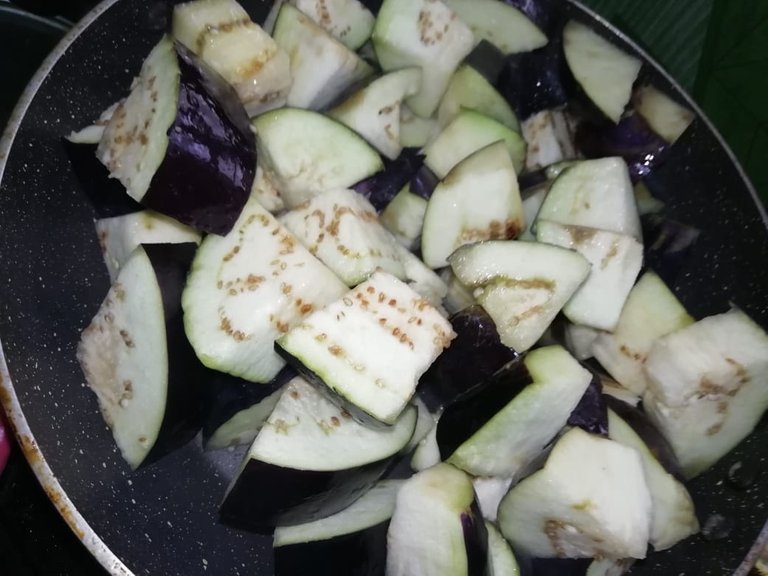 There are many health benefits of eating brinjal. Brinjals are rich in minerals, vitamins, protein, carbohydrate, water, etc. It is rich in fibre. Eating brinjals helps to boost immune system. It also promote digestive health. It is good for weight loss. It also helps to manage the cholesterol level of the body. It also helps to manage the high blood pressure problem. Many people suffers from the problem of stomach ulcers. Eating brinjals helps to cure it. Brinjals helps to clean the flow of blood. It gently treat hair problems. It helps in providing different types of nutrition.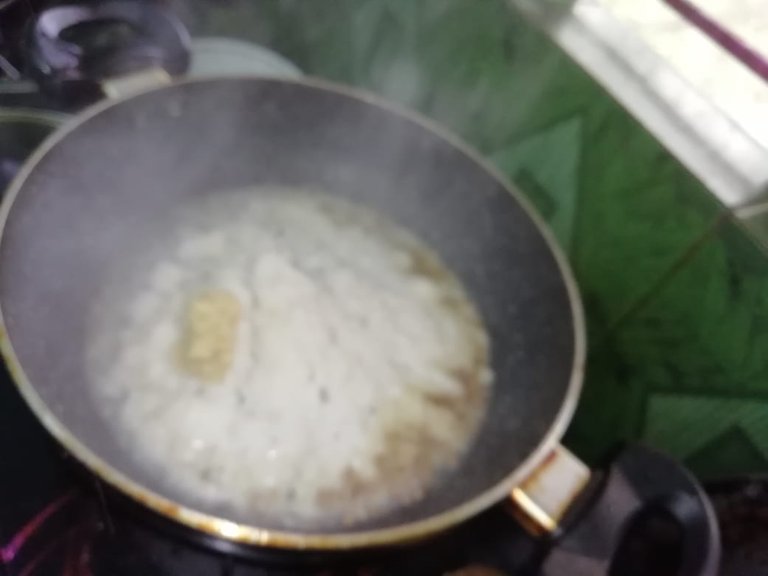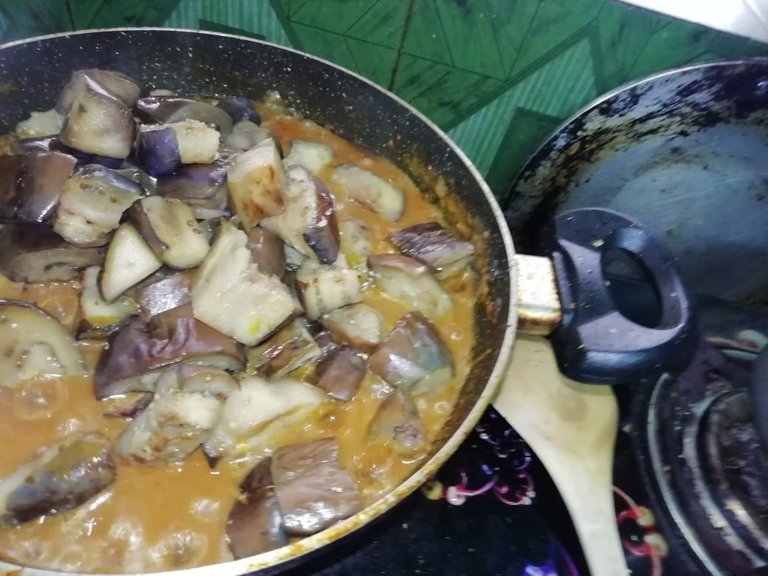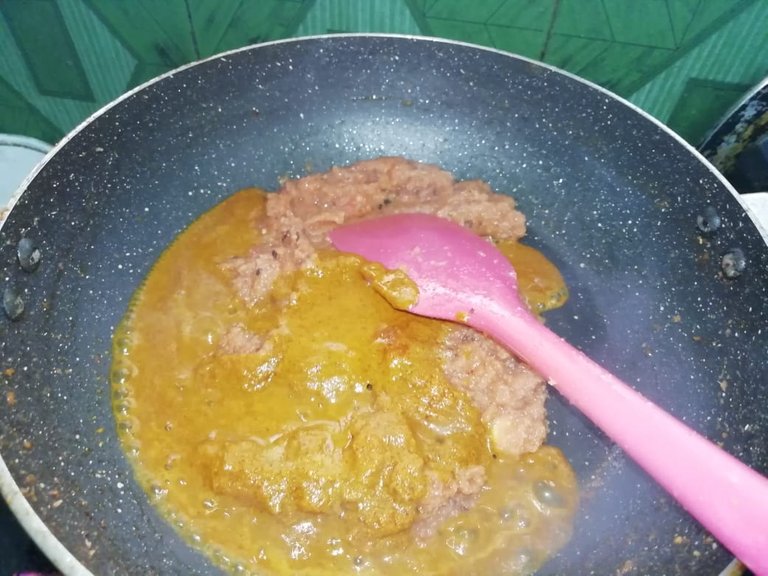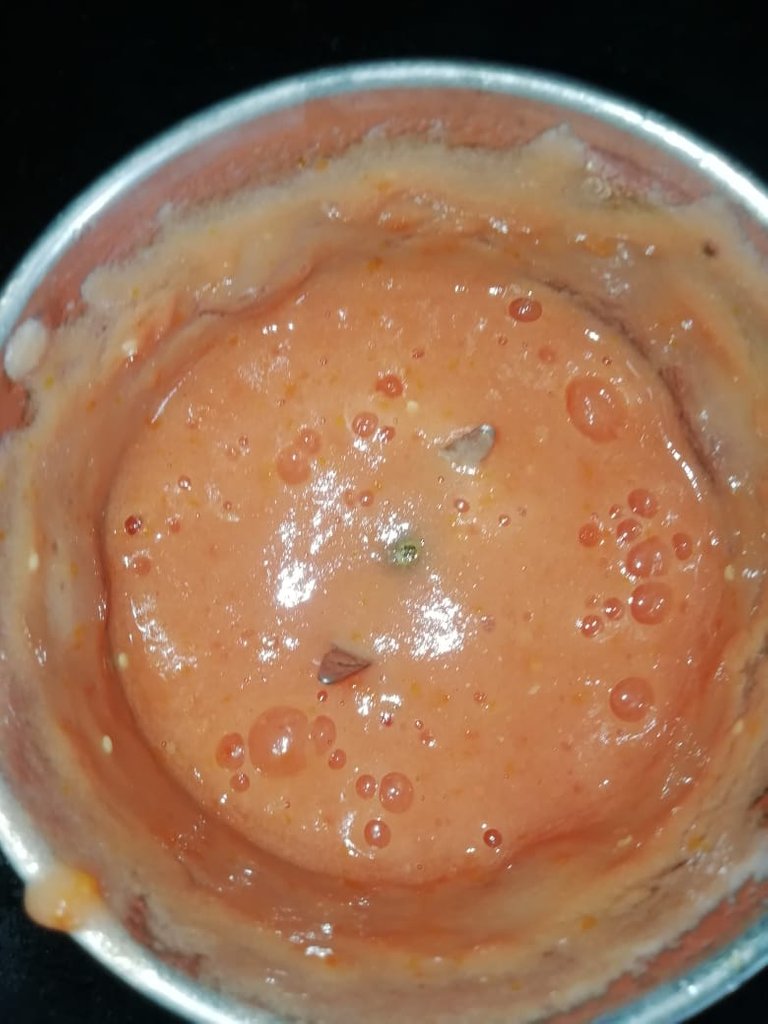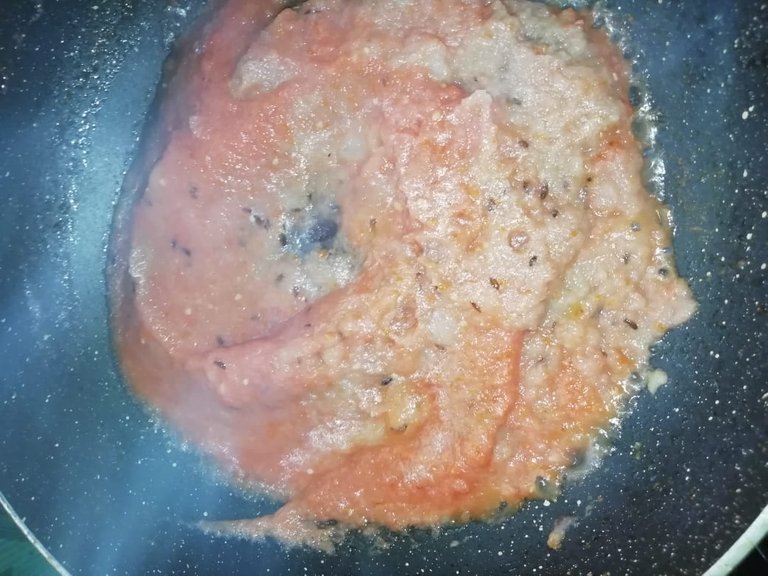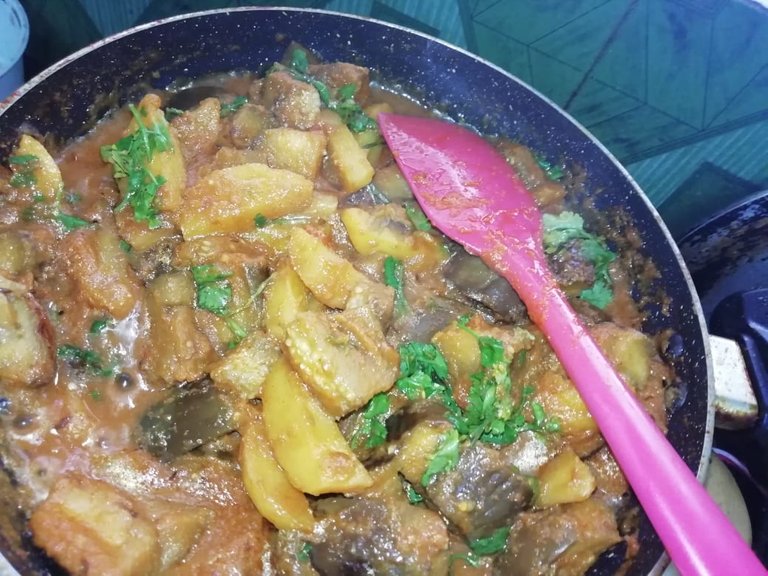 Method:
-Firstly heat the oil in medium flame for 5 mins
-Then add the brinjal peices and fry the brinjal peices nicely. After the brinjals are fried take out from the pan and keep aside
-On the same pan add the potatoes and fry them as well. Medium fry the potatoes then take them out and keep aside
-In the same pan add a little oil and heat them as well in medium flame
-Add cumin seeds and let it cook. Then add the onion paste and mix well with the cumin seeds
-Cook the onion for 2mins then add the ginger garlic paste and mix well. Cook for 5 mins so that the smell of the ginger garlic pastes goes away
-Then add the tomato puree and cook for 2mins
-Then add salt, turmeric powder, red chilli powder and coriander powder and mix well
-Add little water at a time and cook the masala for 5mins
-After that add the fried brinjal and fried potatoes and mix well with the masala
-Add water according to the gravy you want and cook for 10mins covering the lid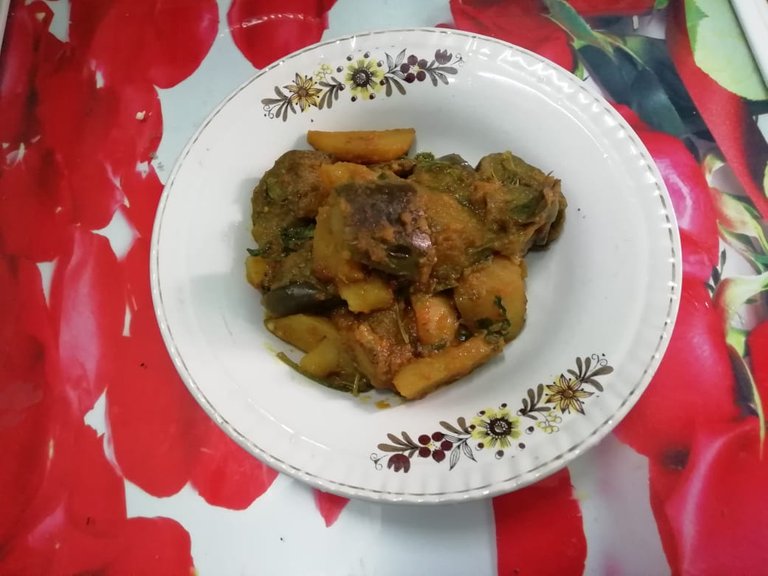 The brinjal potato recipe is ready to eat. Serve it with rice or roti. Enjoyyyyyyy:)
---
---
I really hope you liked my blog :)
Please share with your friends :)
Thanks for reading !!
---
---