Limpiando terreno para la siembra de maíz (Esp/Eng)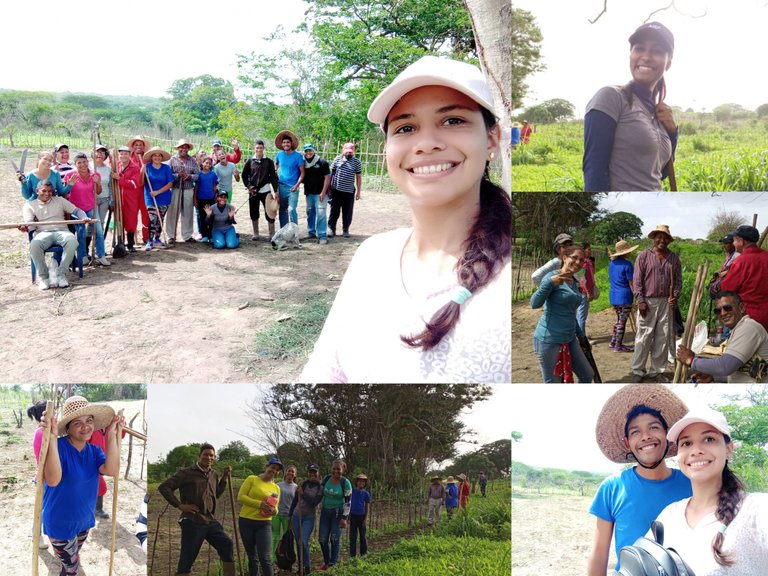 ¡Hola amigos!, me alegra mucho poder mostrarles por este medio lo que hemos logrado un grupo de amigos el día de hoy, y es que definitivamente, cuando el trabajo se hace entre varias personas es más fácil terminarlo más rápido y eso fue lo que hicimos con este terreno.
Hello friends! I am very happy to be able to show you by this means what a group of friends have achieved today, and that is definitely, when the work is done between several people it is easier, they finished faster and that was what we did with this land.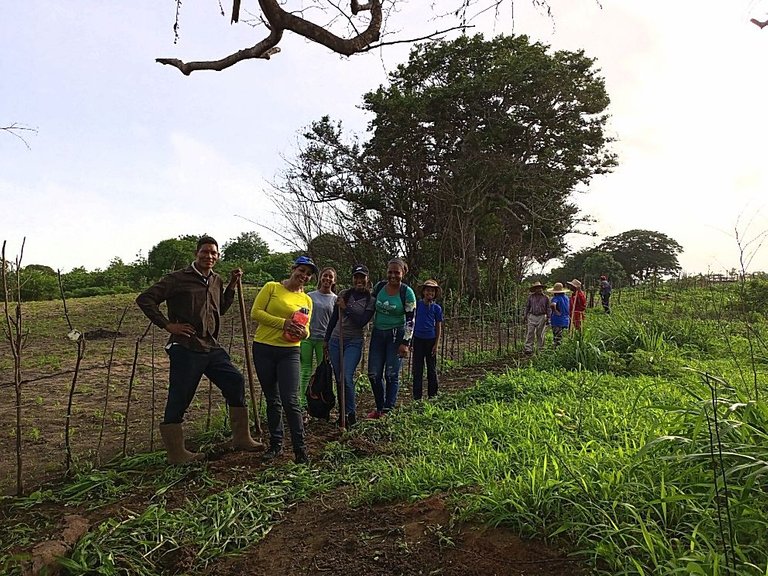 Tenemos pensado sembrar aqui, principalmente maíz, la tierra es muy buena, y bastante fértil y se espera beneficiar aproximadamente a más de 80 personas con esta siembra.
We plan to plant here, mainly corn, the land is very good, and quite fertile and it is expected to benefit approximately more than 80 people with this planting.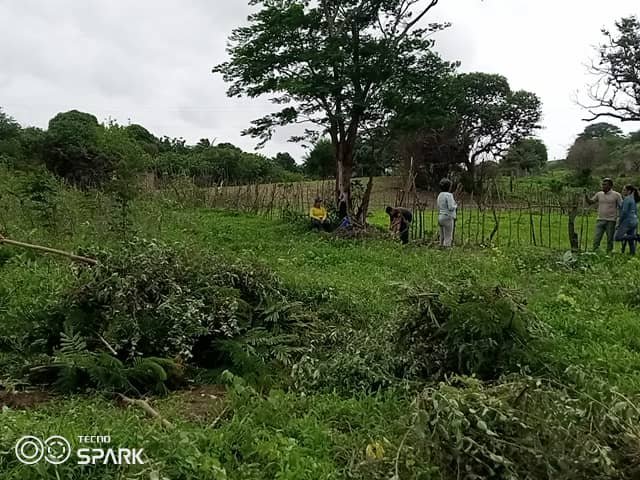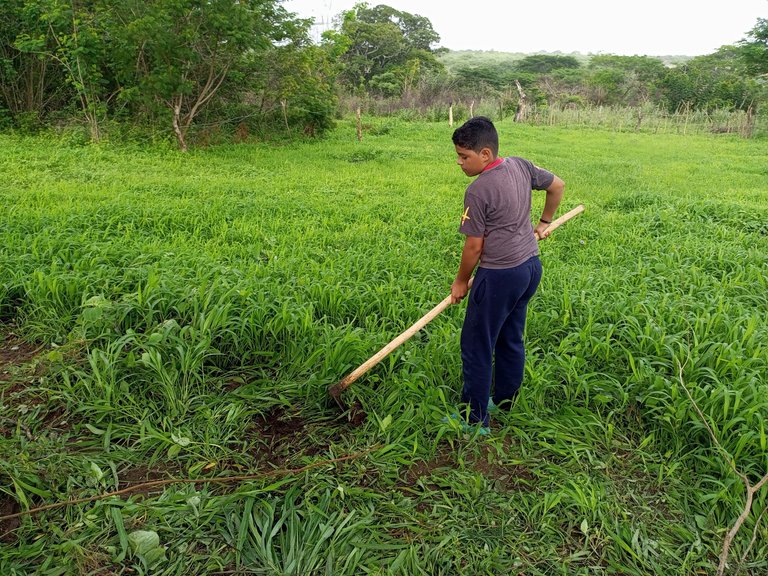 El día de hoy trabajamos bastante, sin embargo entre todos pudimos limpiar todo el terreno principal, aunque aún nos faltó la parte de atrás, fuera de la cerca que también nos cedieron para sembrar.
Today we worked a lot, however between all of us we were able to clean all the main land, although we still needed the back part outside the fence that they also gave us to plant.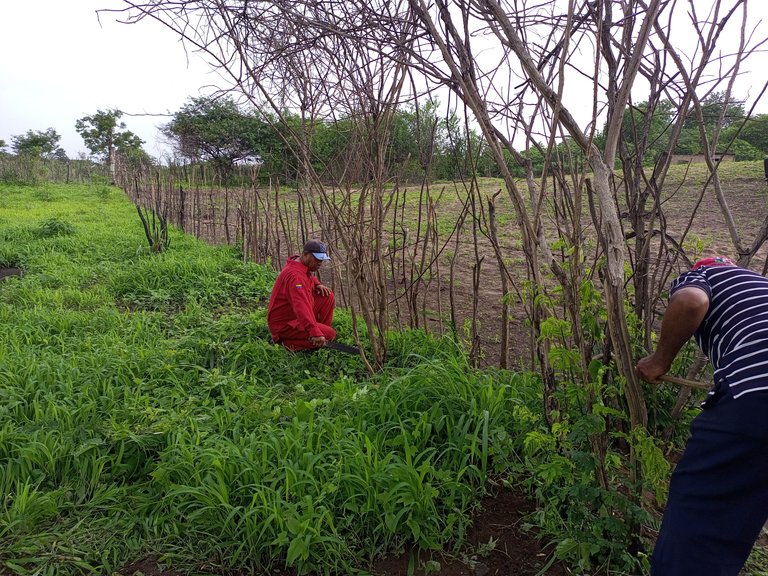 Utilizamos muchas herramientas y participamos hombres, mujeres y niños, y cada uno colaboró haciendo diversos tipo de trabajos, cortar monte, rastrillar, retirar el monte, hacer la cerca para que no pasen las vacas al área de la siembra... y los que no pudieron colaborar físicamente, apoyaron trayendo jugos y frutas. 😁
We used many tools and men, women and children participated, and each one collaborated by doing various types of work, cutting the bush, raking, removing the bush, making the fence so that the cows do not pass into the planting area... and those who they could not collaborate physically, they supported by bringing juices and fruits. 😁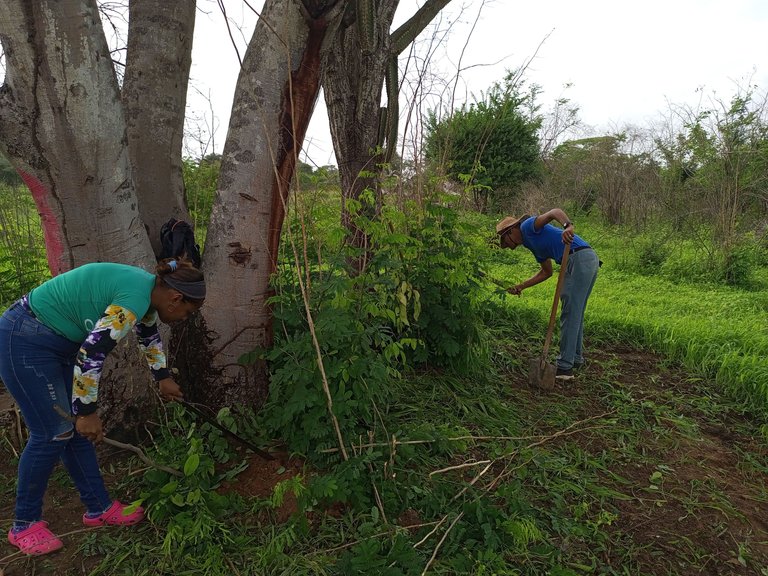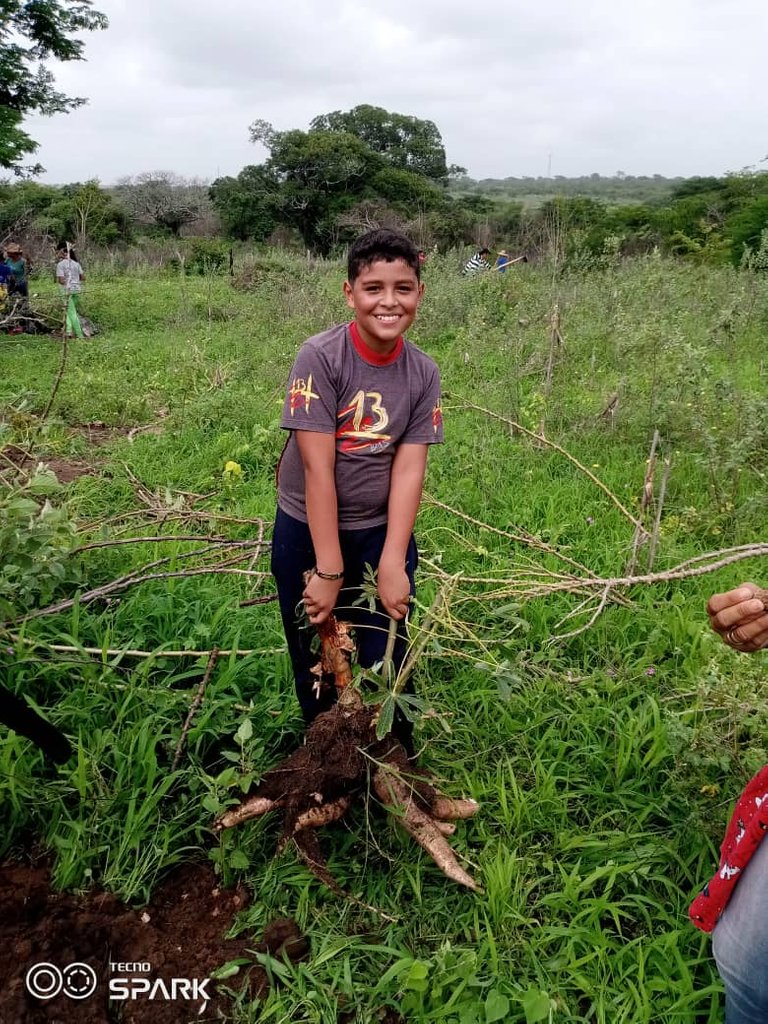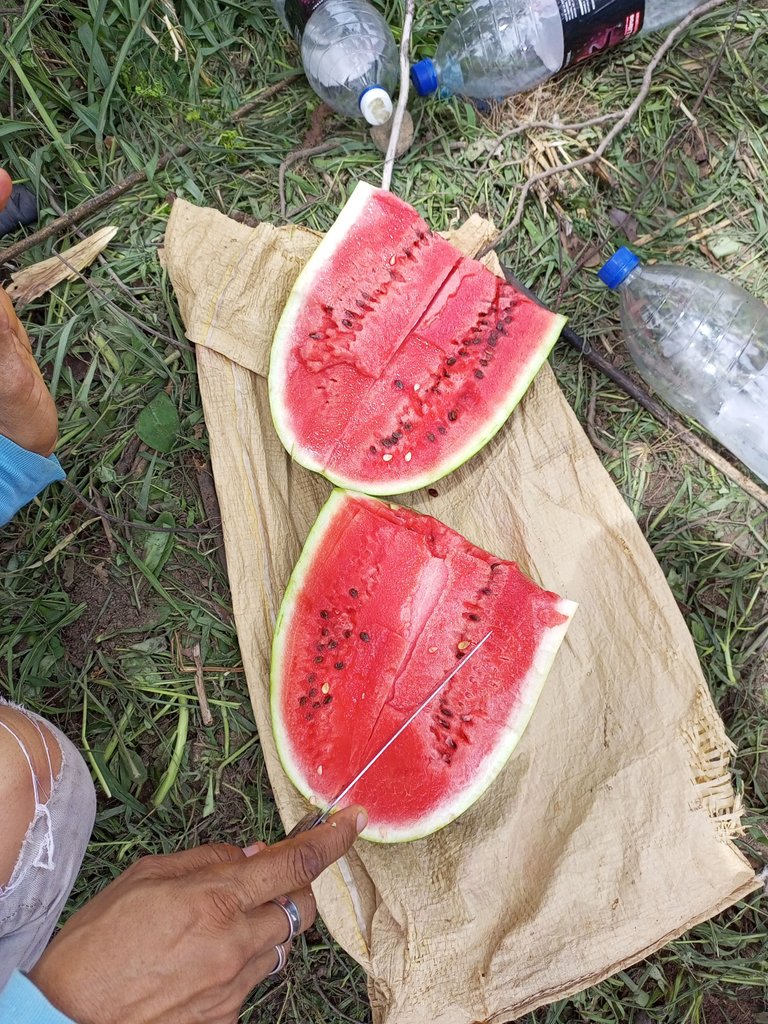 Al principio quisimos fumigar con veneno para matar el monte y poder sembrar pero resulta que el veneno que íbamos a utilizar en realidad era gasoil, así que tuvimos que limpiar a machete, azadón, pala y otros instrumentos, aunque más trabajoso pero también efectivo, lo bueno es que el cielo estubo nublado toda la mañana y no sentimos tanto el calor del sol.
Realmente terminamos agotados esta jornada pero muy felices y animados, esperando para sembrar en el momento adecuado según la luna. Espero poder compartirles cómo va nuestra siembra pronto.
At first we wanted to fumigate with poison to kill the bush and be able to plant crops, but it turned out that the poison we were going to use was actually diesel, so we had to clean with a machete, hoe, shovel and other instruments, although more laborious but also effective, which good thing is that the sky was all cloudy in the morning and we didn't feel so much the heat of the sun.
We ended up really exhausted this day but very happy and excited, waiting to sow at the right time according to the moon. I look forward to sharing how our planting is going soon.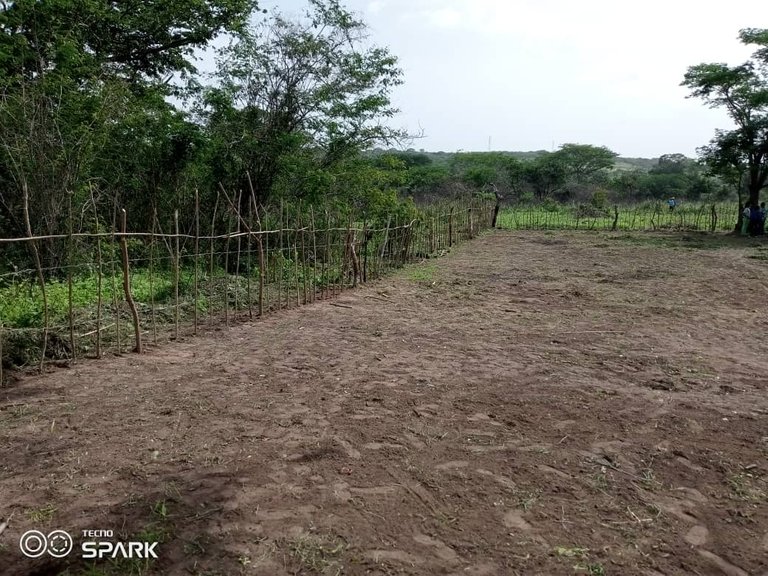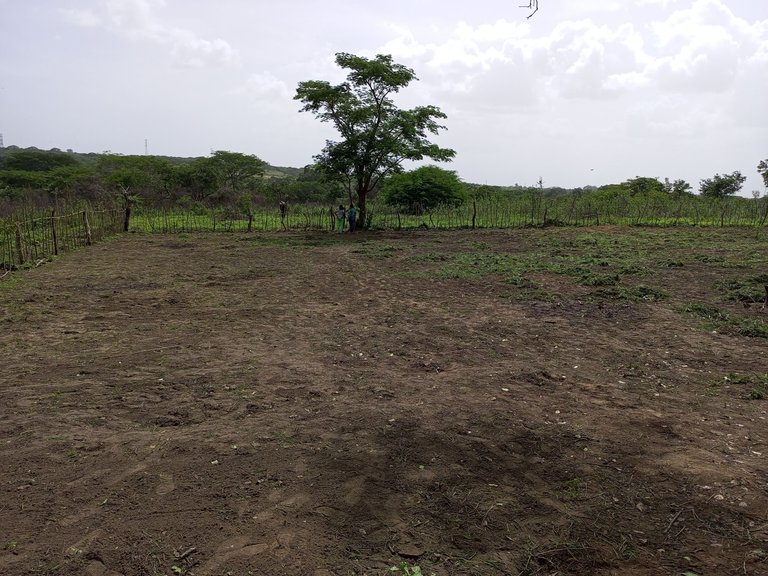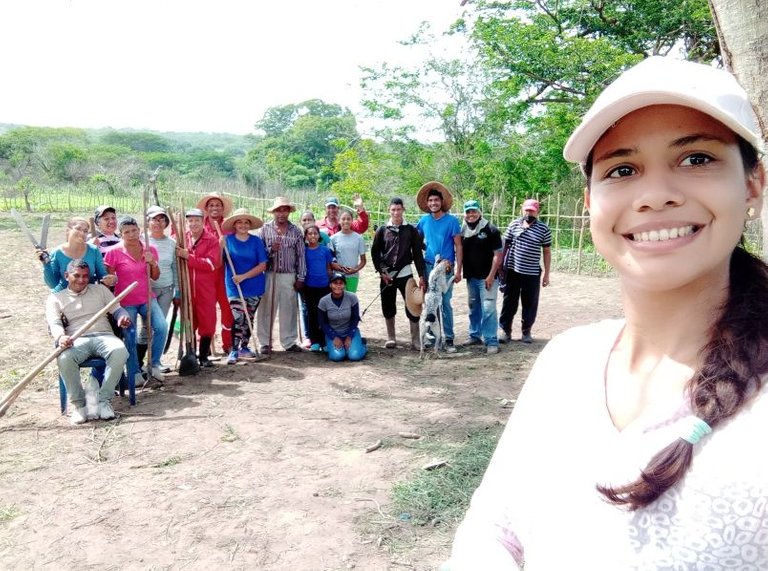 ¡Hasta la próxima! Gracias por visitar mi blog. Todas las imágenes son de mi propiedad. | Until next time! Thank you for visiting my blog. All images are my property.


---
---