My little furry daughter 🤭😸 / Mi pequeña hija peluda 🤭😸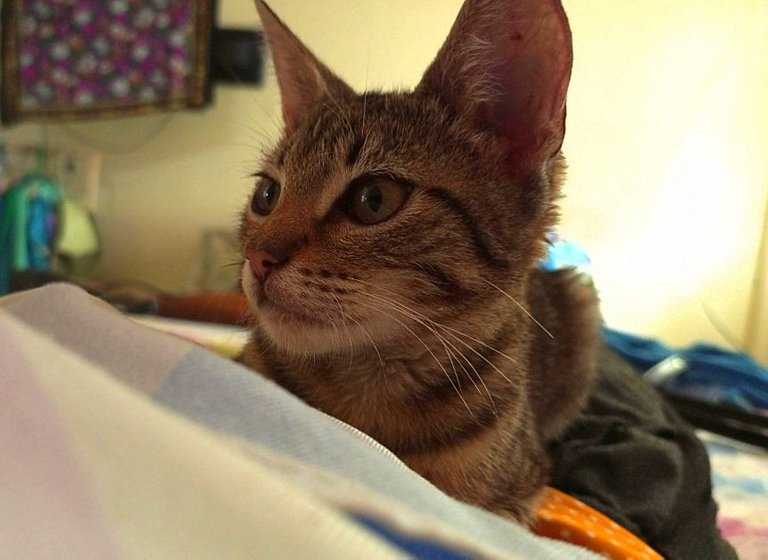 Greetings dear friends!
It is a pleasure to share with you again my experience with a pet, with my beloved pet who is sincerely like a daughter. Although she does not have the proper care of a human being, much less of a baby 🤭 I tell you why I tell you that she is my daughter, my spoiled girl. ☺️
¡Saludos queridos amigos!

Es un placer volver a compartir con ustedes mi experiencia con una mascota, con mi querida mascota que es sinceramente como una hija. Aunque no tiene los cuidados propios de un ser humano, mucho menos de un bebé 🤭 les cuento por qué les digo que es mi hija, mi niña consentida. ☺️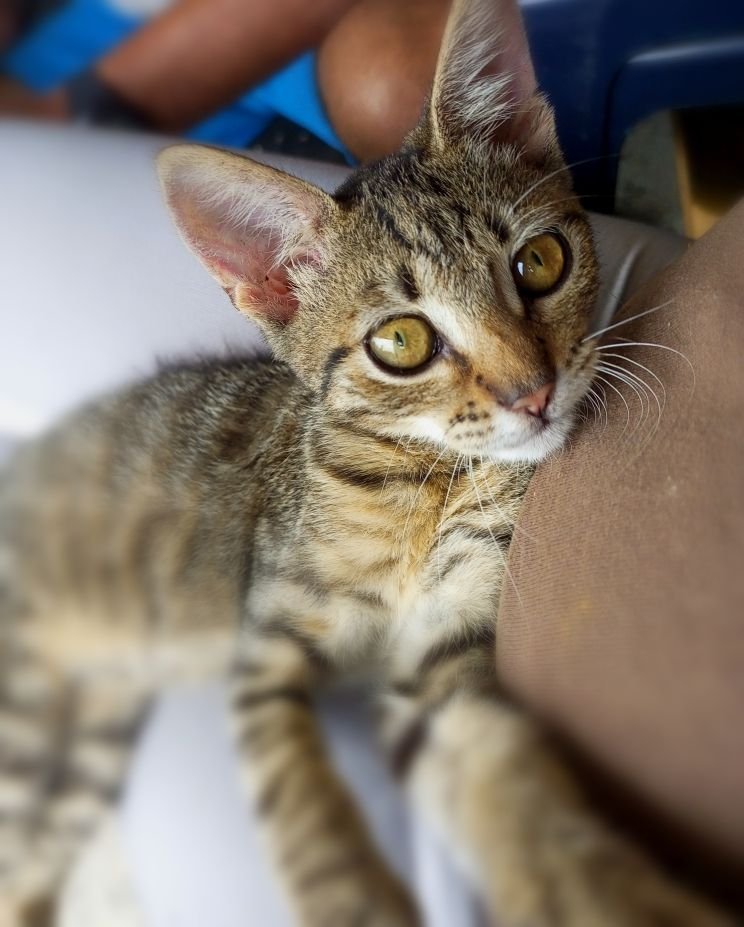 As you can see in the images, she loves being close to me, so much so that in most of the photos I show you she is literally on top of me. When I'm sitting at the table for example, doing anything, it climbs on my legs and settles down to take a nap or to lick my clothes, sometimes it stretches your little legs with an ecstasy that gives a lot of laughter and tenderness.
Sometimes I place her in my arms like a baby and when I look at her we make a very beautiful connection, she closes her little eyes making me see that she is in confidence and feels protected.
Cómo ven en las imágenes a ella le encanta estar cerca de mi, tanto que en la mayoría de las fotos que les muestro está literalmente, sobre mi. Cuando estoy sentada en la mesa por ejemplo, haciendo cualquier cosa, se sube a mis piernas y se acomoda para tomar una siesta o para lamer mi ropa, a veces estira tus patitas con un éxtasis que da mucha risa y ternura.

A veces la coloco en mis brazos como una bebé y cuando la miro hacemos una conexión muy bonita, ella cierra sus ojitos haciéndome ver qué está en confianza y se siente protegida.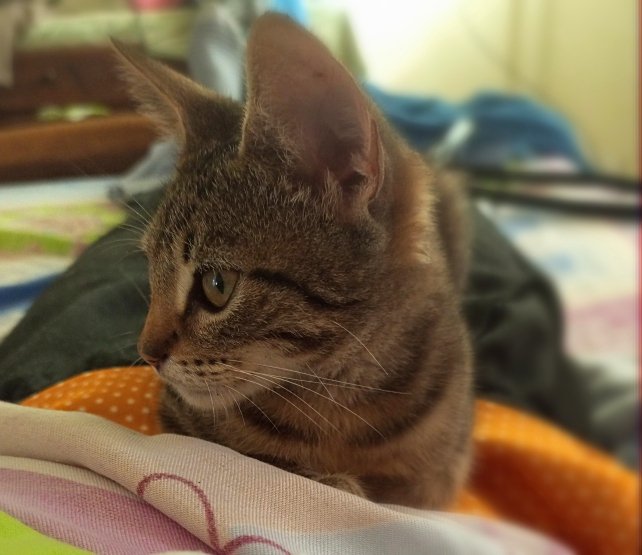 But beware! After all, these furry friends are still animals and act on instinct, so I am very careful not to have them so close to my face or chest for a long time, because I know that by chance some sound or something may happen if you make him startle, stick out his claws and scratch me, this would be dangerous.
¡Pero cuidado! Al fin y al cabo estos amigos peludos no dejan de ser animales y actúan por instinto, así que tengo mucho cuidado de no tenerla tan cerca de mi cara o pecho por mucho tiempo, por qué se que por casualidad puede ocurrir algún sonido o suceder algo que hagas que se sobresalte, saque las garras y me arañe, esto sería peligroso.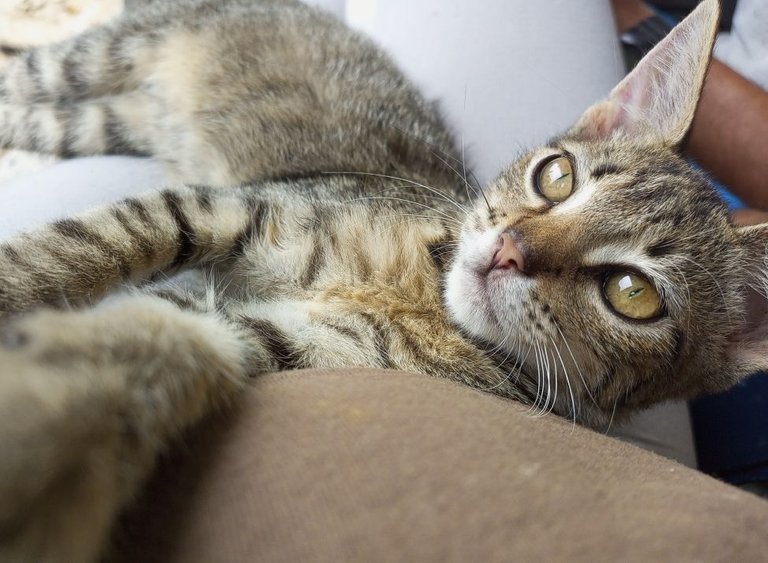 As I already told you, he always likes to be close to me and my husband. Sometimes when I go to bed in the afternoon she comes to greet me and gets very, very close to me, I have let her stand on me when I see that she is relaxed to take some pictures of her. It looks really adorable. 😍
Cómo ya les dije siempre le gusta estar cerca de mi y de mi esposo. A veces cuando me acuesto en las tardes viene a saludarme y se pone muy muy cerquita de mi, he dejado que se coloque sobre mi cuando veo que está relajada para tomarle unas fotos. Se ve realmente adorable. 😍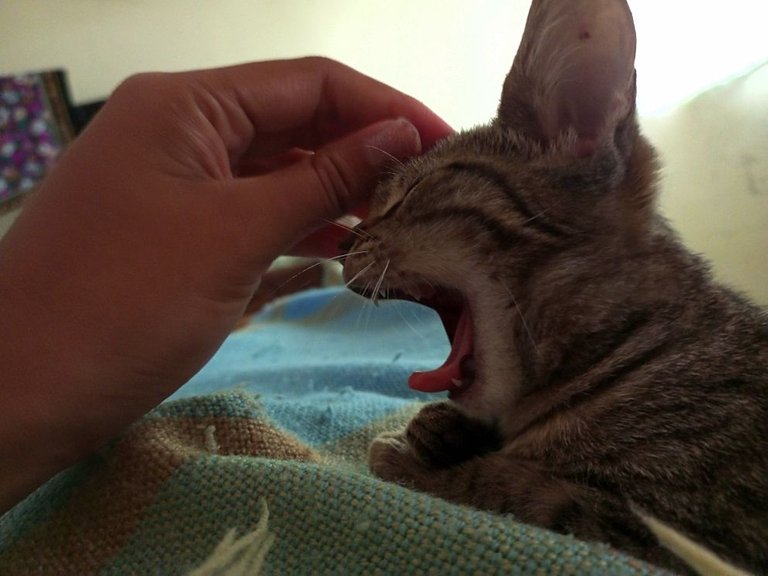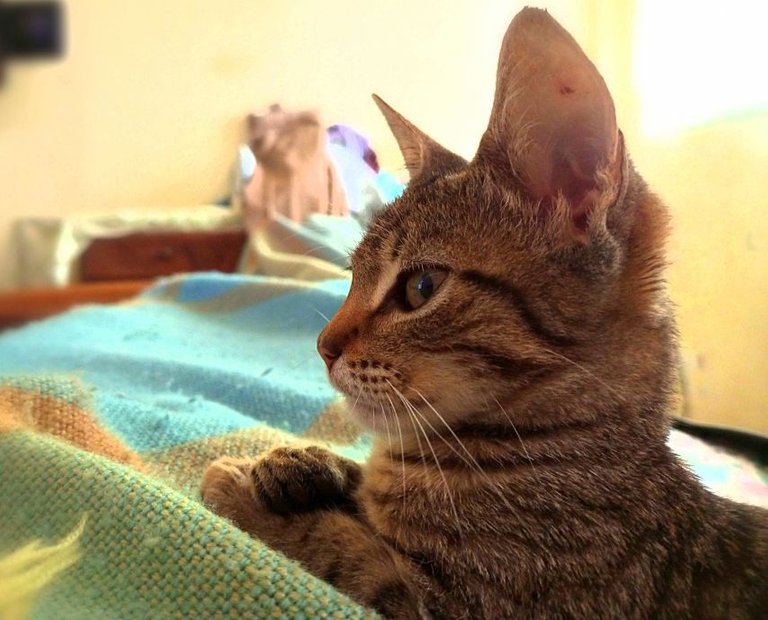 Many people tell me that having it so close can transmit a disease to me, but I think that is not entirely true. Rather, if I come into contact with their feces and for some reason they get inside my body, of course I would get sick. But of course, when he changed his sand I always take care to clean everything very well.
Muchas personas me dicen que al tenerla tan cerca me puede transmitir una enfermedad, pero yo creo que eso no es del todo cierto. Más bien, si llego a tener contacto con sus heces y estás por alguna razón llegan a estar dentro de mi organismo por supuesto que me enfermaría. Pero claro, cuando cambió su arena siempre tengo cuidad de limpiar todo muy bien.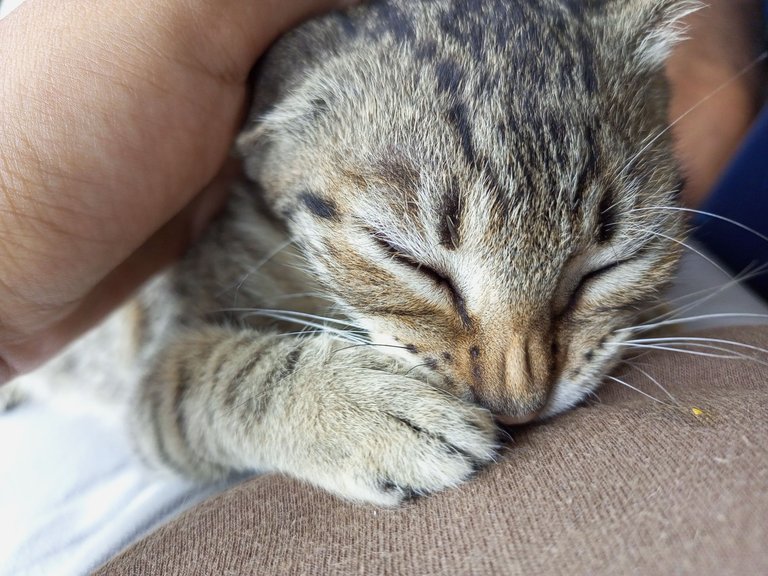 My girl is very neat, rather I am the one who has to be aware of putting enough sand on her and changing it when it is already dirty, because she does not like to relieve herself in the dirty sand, always with her little legs, she tries to scrape the sand to cover what he did.
The truth is that we are very happy with our kitten, she keeps us company, she loves to hunt and play and she is very photogenic, so it is not surprising that from time to time I want to write about her and show her those great photos that I have captured of my little beast 🤭
Mi niña es muy aseada, más bien yo soy la que tengo que estar pendiente de echarle suficiente arena y cambiarla cuando ya está sucia, porque no le gusta hacer sus necesidades en la arena sucia, siempre con sus patitas, busca raspar la arena para tapar lo que hizo.

La verdad es que estamos muy contentos con nuestra gatita, nos hace compañía, le encanta cazar y jugar y es muy fotogénica, por lo que no se extrañen que de vez en cuando desee escribir sobre ella y mostrarle esas fotos tan geniales que he capturado de mi pequeña fiera. 🤭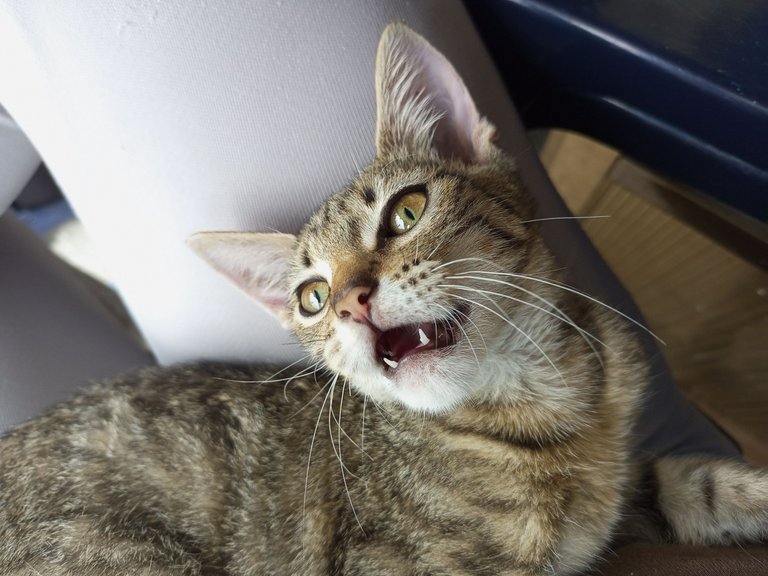 Gracias por acompañarme a conocer más de mi hermosa hija, será hasta la próxima. 🤗
Thank you for joining me to learn more about my beautiful daughter, it will be until next time. 🤗
---

¡Hasta la próxima! Gracias por visitar mi blog. Todas las imágenes son de mi propiedad. | Until next time! Thank you for visiting my blog. All images are my property.


---
---