My Presentation Post (ENG/ESP)
@aliriogcg. Hive Blog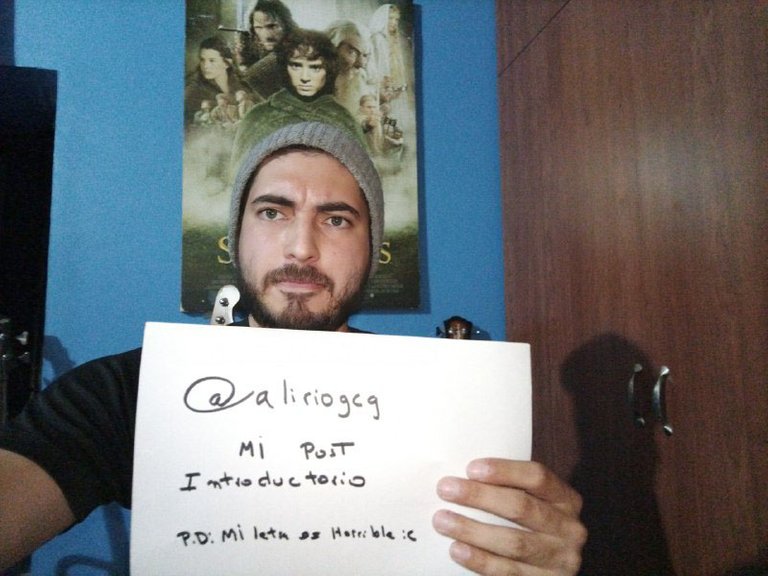 Hello, I am supposed to introduce myself here and comment what I do or what I have been doing with my life, well, here we go, my name is Alirio Camero, I am 31 years old and I live in Valencia, capital of the state where the battle that liberated Venezuela from the Spanish empire took place, now we are not as free as Bolivar (our liberator) dreamed, I think he must be turning in his grave and all, but I have come to talk about me, not to give a history lesson.
The fact is that at some point in life I decided to study social communication just when the government was closing one of the largest and most important channels in the country, my father asked me if I was sure of what I had chosen and I remember I replied "relax, Dad, I'm going to go for sports journalism so that politics does not overwhelm me", so young and already showing signs that I could be a comedian. By the way, I never opted for sports.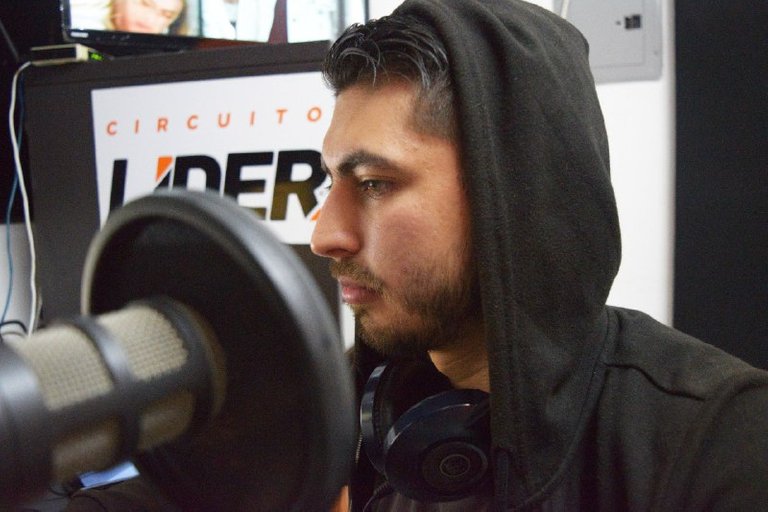 Hola, se supone que debo presentarme aquí y comentar lo que hago o lo que he estado haciendo con mi vida, bueno, allá vamos, mi nombre es Alirio Camero, tengo 31 años y vivo en Valencia, capital del estado donde se dio la batalla que liberó a Venezuela del imperio español, ahora no somos tan libres como soñó Bolívar (nuestro libertador), creo que debe estar revolviéndose en su tumba y todo, pero he venido a hablar de mí, no a dar una lección de historia.
El caso es que en algún momento de la vida decidí estudiar comunicación social justo cuando el gobierno cerraba uno de los canales más grandes e importantes del país, mi padre me preguntó si estaba seguro de lo que había escogido y recuerdo que le respondí "tranquilo, papá, voy a ir por el periodismo deportivo para que la política no me arrope", tan joven y ya dando muestras de que podría ser comediante. Por cierto, nunca me decanté por el deporte.
In addition to my career in journalism, in parallel, I made several attempts in music because who is not attracted to the idea of making a living from art, touring, seeing the world and all that stuff we saw on MTV. The thing is that I managed to have three bands Heterodoxo of alternative rock, Warforce of thrash metal and Medianite of garage rock, I got to play for small groups of people but nothing more. The closest I came was with my last band, Medianite , it was the last months of 2013 and we were recording an EP with our fingernails as professional as we could, but 2014 came, a terrible year if you are Venezuelan, protests took over my whole country and after failing to change anything politically, a hopelessness took over everyone, resulting in my band splitting up and everyone (except me) leaving the country.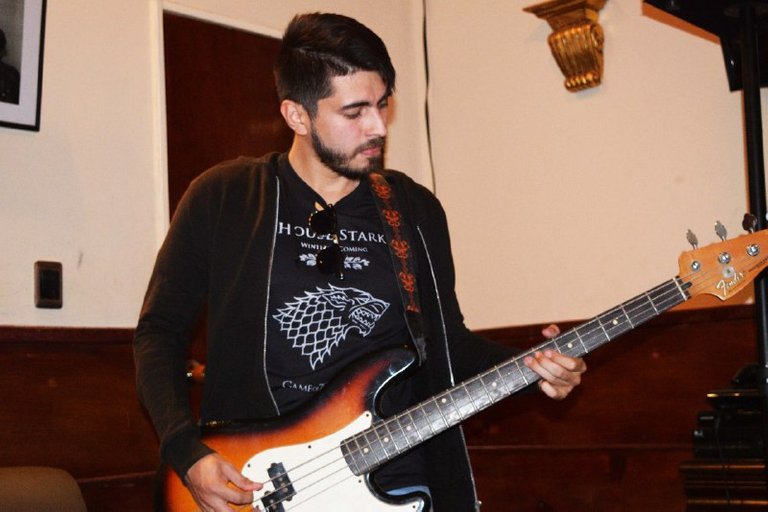 At that time I had been doing radio for two years, I said to myself "from the radio I can help my band to sound if I make contacts" obviously I was still showing my ability for comedy. Let's say that the radio served me to redirect that musical frustration, at the same time I was writing about music in a magazine, I no longer made songs, but I talked or wrote about others, in my first radio program I interviewed many artists of the moment and I was ascending in this world in which I have nine years, not to mention my facet of gamer, since childhood I have been a gaming enthusiast and although I have not always been able to have a console I have managed to keep up with the world of video games, today I have a Nintendo Switch and it is my best ally in the queues for fuel or in the frequent blackouts in my country.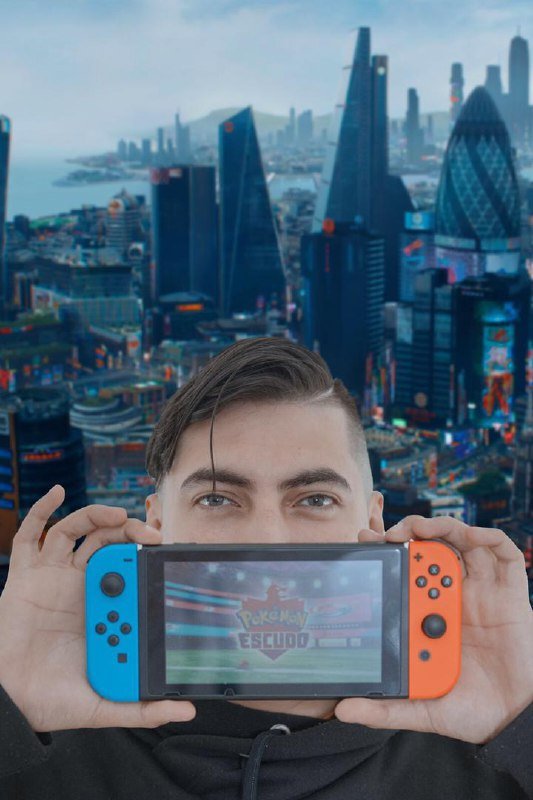 Además de mi carrera en el periodismo, paralelamente, hice varios intentos en la música porque a quién no le atrae la idea de vivir del arte, hacer giras, conocer el mundo y todo eso que veíamos en la MTV. El caso es que conseguí tener tres bandas Heterodoxo de rock alternativo, Warforce de thrash metal y Medianite de garage rock, llegué a tocar para pequeños grupos de gente pero nada más. Lo más cerca que estuve fue con mi última banda, Medianite , eran los últimos meses del 2013 y estábamos grabando un EP con las uñas lo más profesional que podíamos, pero llegó el 2014, un año terrible si eres venezolano, las protestas tomaron todo mi país y luego de no lograr cambiar nada políticamente, una desesperanza se apoderó de todos, dando como resultado que mi banda se separara y todos (menos yo) salieran del país.
En aquel momento llevaba dos años haciendo radio, me dije "desde la radio puedo ayudar a mi banda a sonar si hago contactos" obviamente seguía mostrando mi habilidad para la comedia. Digamos que la radio me sirvió para reconducir esa frustración musical, al mismo tiempo escribía sobre música en una revista, ya no hacía canciones, sino que hablaba o escribía sobre otras, en mi primer programa de radio entrevisté a muchos artistas del momento y fui ascendiendo en este mundo en el que tengo nueve años, sin contar con mi faceta de gamer, desde niño he sido un entusiasta por los juegos y aunque no siempre he podido tener consola me las he arreglado para estar al día con el mundo de los videojuegos, hoy en día tengo un Nintendo Switch y es mi mejor aliado en las colas por combustible o en los frecuentes apagones de mi país.
I'm also a photographer because in Venezuela you have to do several things at once to survive, part job, part hobby, it has helped me with extra income since social networks gained ground to the radio, and so I got here thanks to my friend from school and several bands,
@dimascastillo90
, who recommended me to enter this world. I hope I haven't annoyed you by talking so much about me because I do find it a bit tedious.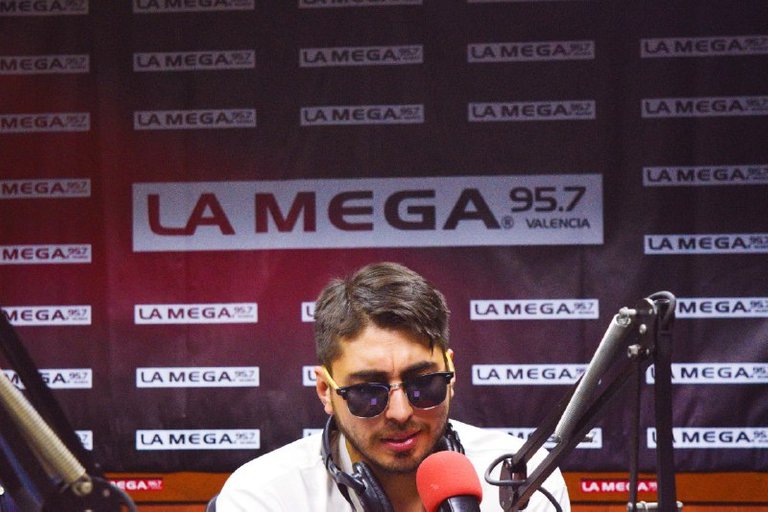 All the photos shown are of my authorship.
También soy fotógrafo porque en Venezuela hay que hacer varias cosas a la vez para sobrevivir, en parte trabajo, en parte hobby, me ha ayudado con ingresos extra desde que las redes sociales le ganaron terreno a la radio, y así llegué hasta aquí gracias a mi amigo del colegio y varias bandas,

@dimascastillo90

, que me recomendó entrar en este mundo. Espero no haberlos fastidiado hablando tanto de mí porque sí me parece un poco tedioso.
Todas las fotos mostradas son de mi autoría
---
---