[ESP-ENG] Taking advantage of #Blackfriday 🤑 || Aprovechando el #BlackFriday
¡Hola, hola amigos hivers! Espero se encuentren muy bien. Este fin de semana a nivel mundial se puso en Marcha el #BlackFriday por lo que en mi país Venezuela, la mayoría de las tiendas se sumaron a esto.
Hello, hello hivers friends! I hope you are doing well. This weekend worldwide the #BlackFriday was set in motion so in my country Venezuela, most of the stores joined this.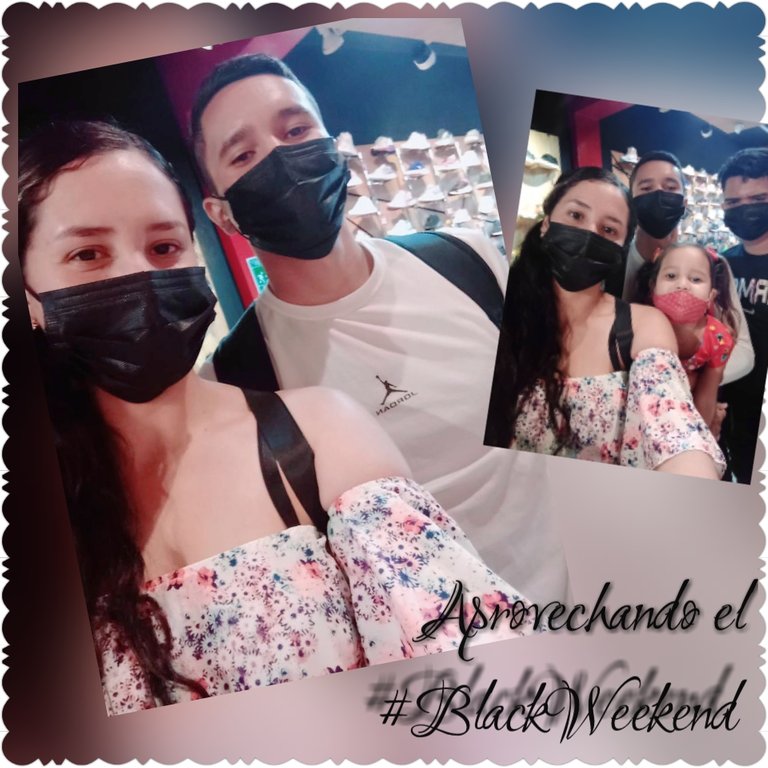 Mi suegro es Gerente en una de las tiendas Apolo Shoes, zapatería y marca Venezolana, distribuida a nivel nacional. Dicha persona, nos avisó que está empresa se sumaria al #BlackFriday o en este caso #BlackWeekend con una pared de zapatos seleccionados, de solo pensarlo no dudamos en ir, puesto que allí son los zapatos muy buenos y existe gran variedad.
My father-in-law is the manager of one of the Apolo Shoes stores, a Venezuelan shoe store and brand, distributed nationwide. This person told us that this company would join the #BlackFriday or in this case #BlackWeekend with a wall of selected shoes, just thinking about it we did not hesitate to go, since there are very good shoes and there is a great variety.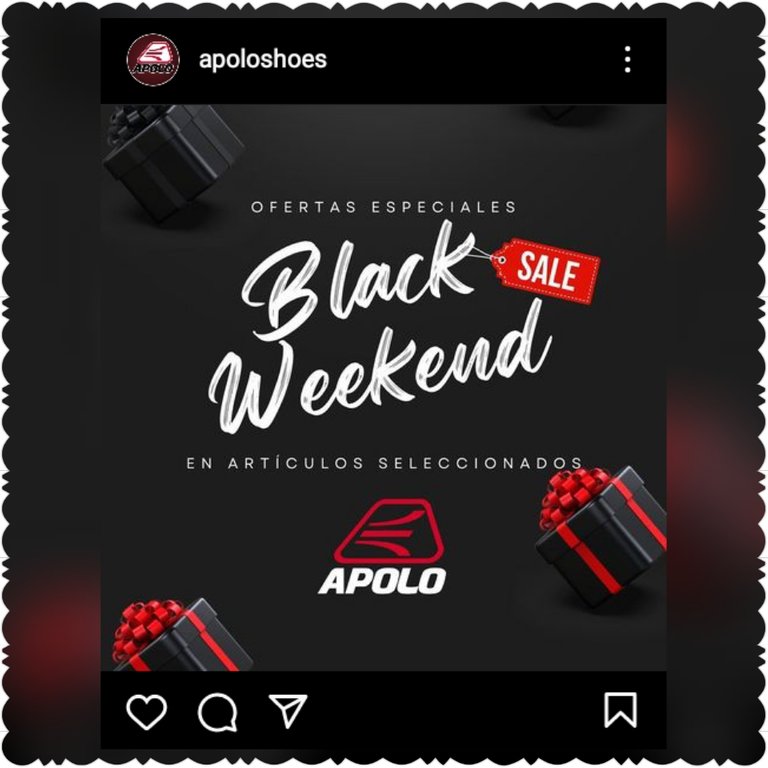 Fuente
Ya habíamos visto algunas fotos, pero al llegar a la tienda nos emocionamos pues pensamos que los zapatos en oferta seria los más feos, y no era así, estaban la mayoría de zapatos hermosos y aprovechamos para medir y comprar, fui con mi esposo e hija.
Primero me medí unos en color blanco (me encantaban) pero terminé decidiendome por unos en color rosa viejo (mi color favorito). Mientras que mi esposo, encontró para el, unos blancos hermosos. Los cuales, normalmente tienen un costo de 38$ cada uno, y hoy obtuvimos cada par por 20$, es decir un gasto total de 40$ ¡Buena Oferta!🤑🤑
We had already seen some pictures, but when we got to the store we were excited because we thought that the shoes on sale would be the ugliest, and it was not so, there were most beautiful shoes and we took the opportunity to measure and buy, I went with my husband and daughter.
First I measured some in white (I loved them) but I ended up deciding on some in old pink (my favorite color). My husband, meanwhile, found some beautiful white ones for him. Which, normally cost $38 each, and today we got each pair for $20, so a total spend of $40 Good deal!🤑🤑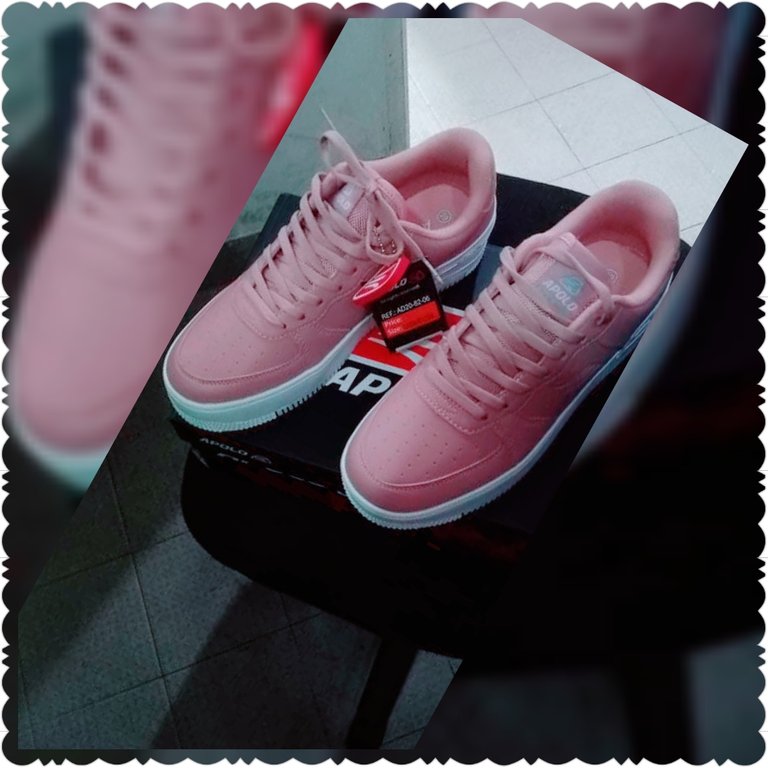 En dicha tienda, aparte de mi suegro, varios asesores de ventas son conocidos puesto que el año pasado para estas fechas esa fue mi casa de trabajo y mi fuente de ingresos; para este año me postularon más no acepte, porque allí el horario laboral es muy estricto y absorbente, no quería pasar por lo mismo del año anterior, donde por algo material descuide un poco a mi hija.
In that store, apart from my father-in-law, several sales consultants are known since last year at this time that was my house of work and my source of income; for this year I applied but I did not accept, because the work schedule there is very strict and absorbing, I did not want to go through the same thing last year, where for something material I neglected my daughter a little.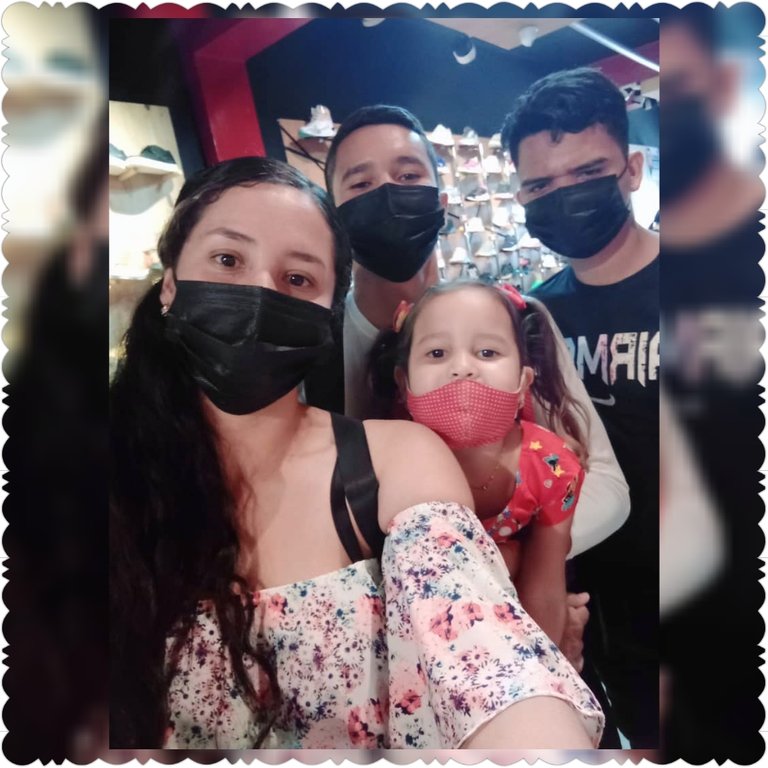 Luego de hacer las compras en Apolo, nos dirigimos al centro comercial donde trabaja mi esposo, era ya casi su hora laboral, aproveche de tomar un helado junto a la princesa de mi vida y para echar un vistazo en #PerfumesFactory donde vi que vendían unas cremas humectantes con la fragancia que escogieras y no dude en comprar dos, una para obsequiar a mi esposo y una para obsequio a mi madre, también me di una vuelta por #Farmatodo de dónde tampoco salí con las manos vacías, puesto que se me enredo una crema de peinar y unas galletas🤭
After shopping at Apolo, we headed to the mall where my husband works, it was almost his working hour, I took the opportunity to have an ice cream with the princess of my life and to take a look at #PerfumesFactory where I saw that they sold some moisturizers with the fragrance of your choice and I did not hesitate to buy two, one to give as a gift to my husband and one as a gift to my mother, I also went to #Farmatodo where I didn't leave empty-handed, since I got tangled a styling cream and some cookies🤭.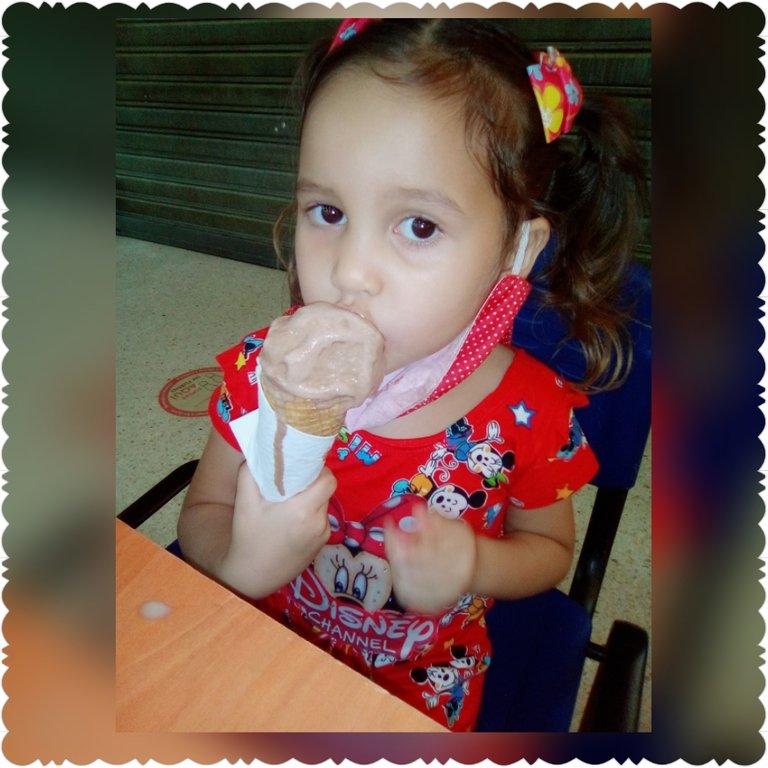 ![img_0.9642829867884279.jpg](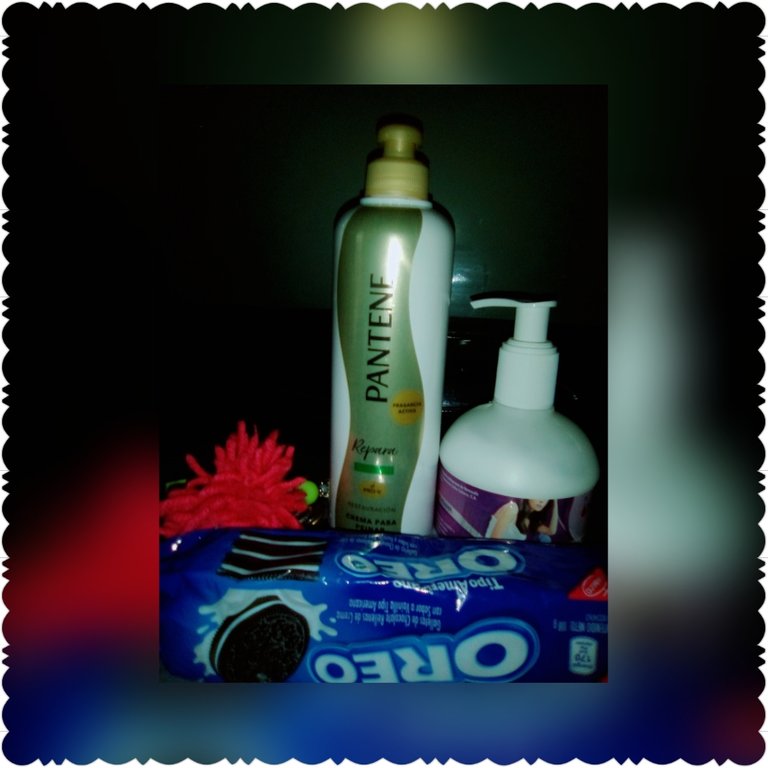 Cabe destacar, que la mayoría de las compras de hoy lo logré gracias a esta plataforma digital ¡Gracias a #Hive, conté con recursos para unirme al #Blackfriday y para obsequiar algo de corazón!
I should note, that most of today's shopping I accomplished thanks to this digital platform Thanks to #Hive, I had the resources to join #Blackfriday and to give something from the heart!


---
---