Coinbase Downgraded to BB By S&P Global
Bitcoin is the ++new meme machine++.
S&P Global ++downgrades Coinbase++ to BB rating. The crypto exchange is looking more like a ++meme stock++. The biggest fool on the planet says earnings weren't ++as bad as they seem++. The key point is that Coinbase revenues are based on trading activity. When trading activity goes up again, and it will, revenues should go up again.
The alleged developer of Tornado Cash was ++arrested in Amsterdam++. Twitter ++reacts++. CoinDesk breaks down ++how crypto mixers work++ and whether they are legal. Why crypto mixers ++should be sanctioned++. dydx ++banned some accounts++. How these events are leading to an ++anti-money laundering (AML) storm for defi++. Crypto mixers are a technological innovation that could not have happened a few years ago. As such, they are neutral with regard to the law. Making them illegal would not nix the practice of money laundering or curtail illicit financial activity. No one ever says, "Let's outlaw cash" or "let's shut down banks" because they are used in illegal transactions. And, of course, we all know that they are. What's really at issue with crypto mixers is whether they fall under any existing regulatory laws and agency authorities. If so, then they must obey the rules set by those authorities. Mixers that don't do that should suffer the same penalties as other financial institutions that fail to follow the law. Banning all crypto mixers carte blanche because some people use them to conduct unlawful business is not the answer. ++Tornado Cash has gone dark++.
Ripple publishes report claiming ++76 percent of financial institutions++ plan to use crypto within three years. See the ++full report here++ (A MUST-READ). Former Securities and Exchange Commission (SEC) attorney says Ripple shares similarities with Bitcoin and Ethereum and therefore ++should not be a security++. If a former SEC attorney sees that, why doesn't the current SEC chairman?
Binance says it is attracting new customers ++due to inflation++.
Justin Sun is encouraging an ++Ethereum hard fork++. Sun seems to get a kick out of splitting communities. In 2020, he waged a hostile takeover of cryptosocial platform Steemit, which led to Hive forking from the the Steem chain. Steemit is now integrated with Tron, but Hive is flourishing.
Should money be ++freed from state control++? If money is speech, which is current U.S. law, then cutting off access to people's funds is essentially denying them free speech. It's a violation of the First Amendment. For the same reasons we don't want our government publishing the news, or owning the media that reports the news, we also don't want our government owning or controlling the institution that creates our money. It should be a no-brainer.
Why Web3 security is such a ++garbage fire++. Despite the risks, brands can ++integrate with Web3++. 6 lessons from women shaping ++the Web3 future++. How Web3 is ++pursuing diversity++ and ++changing internet marketing++.
John Wick creator is launching an ++NFT collection for the big screen++. He's not the only one. There are several different organizations, DAOs, and even single-actor led efforts to get creative with storytelling in ways that involve NFTs and cryptocurrencies. I recently joined such an effort called ++Adimverse++. You can also read about how NFTs and social tokens have the potential to ++change book publishing++, penned by yours truly for social DAO Forefront.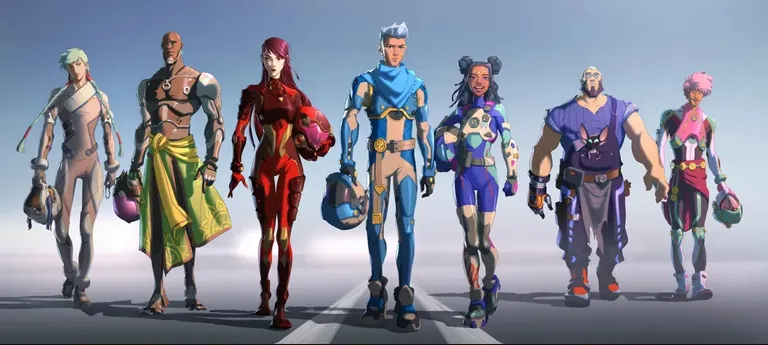 The Commodity Futures and Trading Commission (CFTC) is accusing an Ohio man of running a ++$12 million Ponzi scheme++ involving bitcoin.
ANKR ++rallied 50 percent++ after Binance injection.
Young black Americans ++dominate crypto++.
Will people soon ++live their entire lives in the metaverse++?
The ++regulatory outlook++ for cryptocurrencies.
Carbon credit NFTs are only effective ++if burned++.
DAOs are ++still not mainstream++.
NFTs ++benefit all artists++. Some ++real-world examples++ of NFTs.
Russia to ++launch digital ruble++ in 2024.
Buenos Aires to ++deploy Ethereum validator nodes++ in 2023.
Have you heard of Publish0x? If not, and even if you have, I invite you to learn how you can earn crypto while learning about crypto in a free Clubhouse event. ++Details here++.
Snark and commentary in italics. Not financial advice.
Cryptocracy is a decentralized newsletter published several times a week. I curate the latest news and crypto analysis from some of the brightest minds in crypto, and sometimes offer a little insightful and snarky commentary. Always fresh, always interesting, and always crypto.
First published at Cryptocracy. Not to be construed as financial advice. Do your own research.
Image credit: Runner via CNET
---
---