GLX Staking APR 160% is Massive in the Bear Market
We are in the bear market and I often see people looking for options in crypto that can be an earning opportunity. I am not sure if there are multiple options as of now to earn but I am going to share one here and hope you find it worthy. The crypto market is known to have opportunities where we can invest and earn a nice return on the investment but sometimes we do not know where are those options available and how to avail.
Splinterlands is one of the projects on the blockchain that has been providing a bunch of earning opportunities for a long and even now during the bear market, we have got an option that is just amazing I would say. The team has announced another game which is going to be launched this year most probably but the governance coin has already been launched. Even they have added the option to deposit the coin and earn the staking reward. Earlier this apr was very high and it always happens in the beginning because when more people accumulate more coins then the percentage falls. A similar has happened with GLX also whereas the apr was more than 4000% in the beginning but even now it is offering 160%. I see that this percentage is slightly stable in this range which means one can easily a good returns on the investment provided they are ready with the risk involved the same.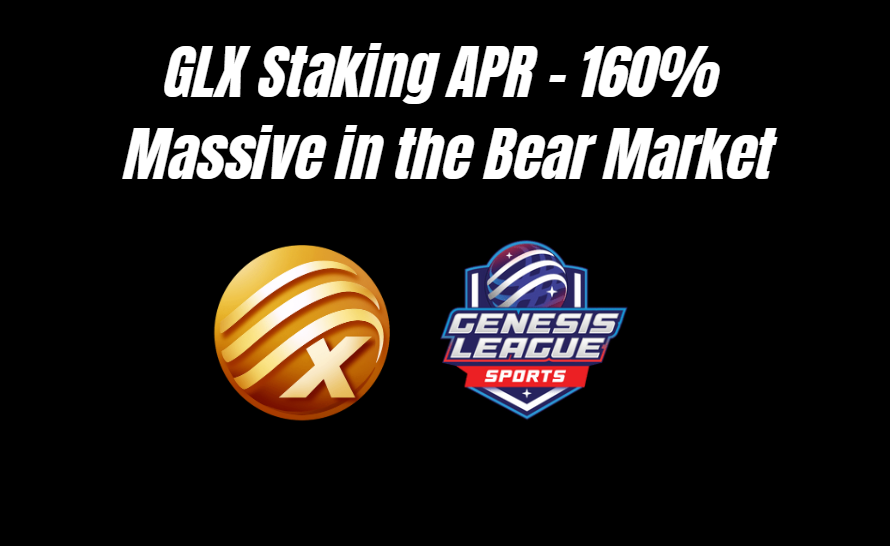 I believe that whenever the returns are high then we should expect the same amount of risk because you never know when things don't go in our favor. This can be one possibility but not that it is going to happen for sure. We need to think on both sides so that if something was wrong then also we are prepared to deal with the situation this is the reason why I always try to explore the good and worst of any investment that I do.
GLX Holding
My current GLX holding is almost 7.5k coins in total and in the next 2 to 3 days it is going to be exactly 7500 for sure. I deposit the coins every day whatever I earn through the airdrop and even though the reward. The current APR is so good that is helping me earn a nice number of tokens in a day. My first goal with GLX was 5K coins and later I increased it to 10k so as of now I am 75% done with my next goal. There is a high possibility that I will be increasing this target also once I achieve it.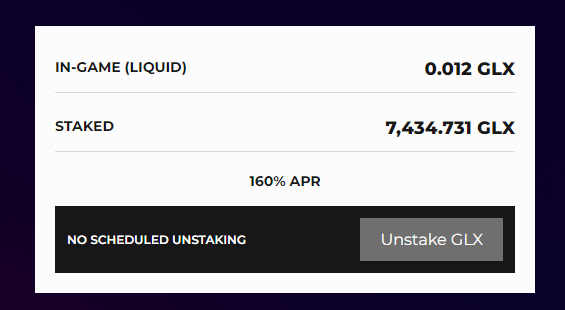 Is this an investment opportunity?
This is a good opportunity to invest in GLX and start earning massive apr from day 1. I would like to mention here that this is not financial advice that I am sharing and what I am sharing is totally based on my experience and expectation based on past performance so if you are going to invest then please do your own search first. We should never rely on anyone when it comes to investment because it is highly recommended to do research and study first before you invest. It's like you can hear what others are saying but take the decision of investing only when you feel like doing it.
I believe that GLX is going to be much more valuable than it is now because of the lack of a use case. This is a temporary situation because many people are not aware of it a maybe they do not want to be part of it unless the game is live. Once that happened then it is going to get more attention from the players and investors which will boost the price. This is why I believe now is a good time to accumulate a good number of tokens where as the apr is also great and with these one can easily make a great number of returns on the investment. I have been doing it and will continue to do the same because I see this as an opportunity that I don't think will stay for long. Last but not least that we can not ignore the SPS as the more SPS you hold can get you more GLX as a daily airdrop.
Thank you
Posted Using LeoFinance Beta
---
---