LeoThreads is Born- Microblogging on Hive
These days people prefer to post short content and this is the reason why Twitter is more popular because there is a limitation of characters and we need to convey the message in limited words. This is good for the people who read the content also it is easy for the content creator because within limited words people can convey the information to the community. It's not easy for everyone to write lengthy blogs and that's where it creates the need for microblogging which has made Twitter so much popular.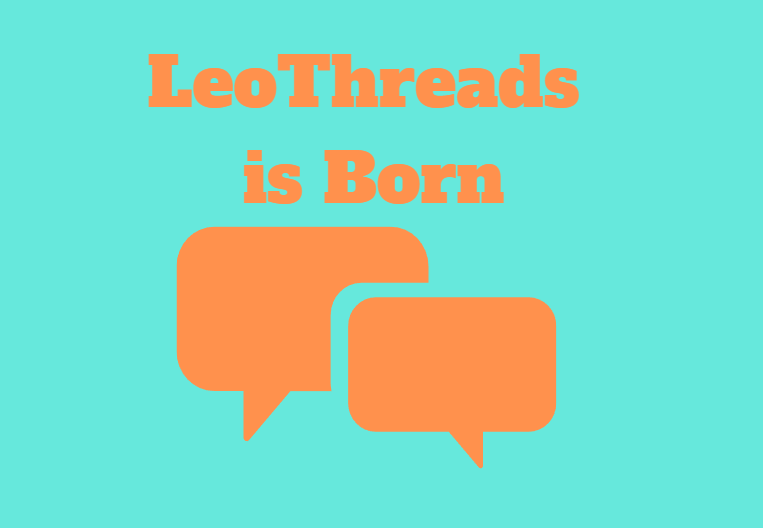 Now Twitter is not the only platform offering microblogging because we have also got it on HIVE through LeoThreads and this is such a fantastic addition to the leofinance ecosystem. This is one of the features that we have been waiting for a long and even the leofinance team has been working on for the last 18 months to bring it to the community I'm glad that now we have it live. Bigger things take time to build and seems like the Leo team has followed the same strategy to bring something innovative to the community sometimes the wait is also worth and this seems the same case. 18 months is such a long period and it shows the dedication that the team had shown to develop something which is going to be a game changer because with short content anyone can be part of you got three social media platforms as not everyone here okay too right long post with more than 300-400 words in the single publication.
This is the time when people are looking for options that are shorter and even in video content creation these days short video content and reels are so popular and it's because people do not have more time to watch lengthy videos. It's not that people do not watch this kind of content which is long and takes time but there are a lot of people who prefer to watch the content which is short This is why reviews are one after trending segment getting a lot of attention by the people. Similarly, microblogging is one of the new trends that is getting a lot of attention and I'm sure with Leothreads also we are going to see significant interaction and a lot of people will be coming over to be part of this ecosystem.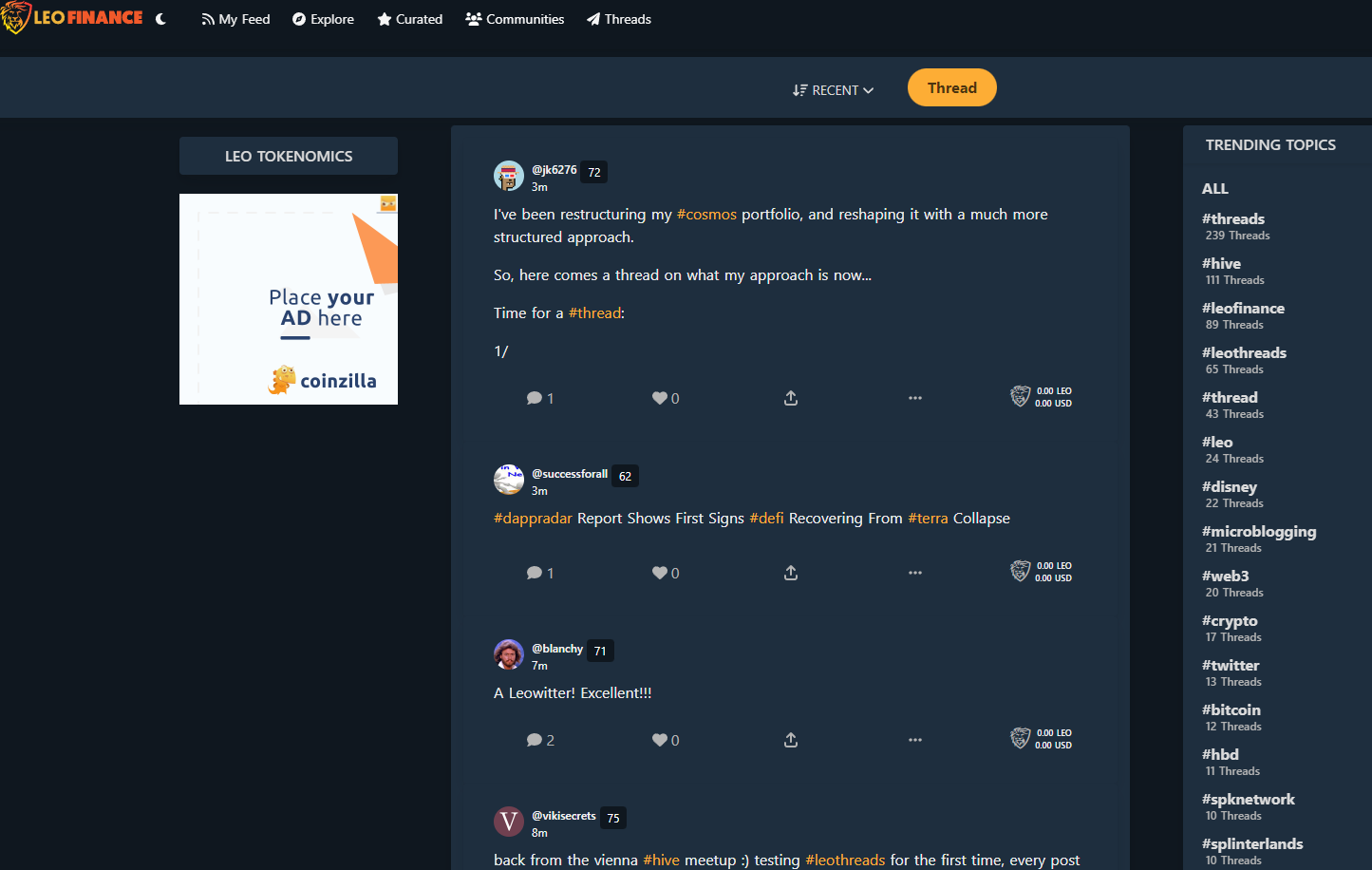 link- https://leofinance.io/threads
If we look at the broader picture then it is going to boost the Leo ecosystem and the Leo token price would also grow over the period of time with more people jumping into experience the third since there is no such requirement to write long posts and even few words are ok to post. With all these initiatives definitely the token economy for the Leo will be going and it's high time to accumulate as much as we can as later this might not be possible once more people enter.
So we can share anything throuhg threads within a limit of 240 characters and this is good to post and even good to read. This is just the beginning of Microblogging on Hive and I am sure that its going to be even better and more fun in the future as many more things will be added to this.
So are you excited for the LeoThreads and have you given it a try?
Thank you.
Posted Using LeoFinance Beta
---
---