On the edge to make it 60k SPS tokens
I have been accumulating the sps token sees the beginning and my initial goal was to have 25,000 tokens in total as a stake in the account. With the passage of time, I was able to increase my daily AirDrop since I also purchased a good number of DEC tokens that helped me to have a better drop daily so I also increased my goal with sps. In the beginning, I was getting about 70 tokens in a day however with the more purchase of the DEC token I increase my daily drop to 135 tokens in a day which is almost double. This was a very good decision I believe because even after the multiple seasons and many months I was able to get more than 100 tokens every day which turns out to be over 3000 tokens in a month. I know that I am not the only one who took this decision and many of the investors and players did the same so that they could have more tokens airdropped to their wallets every day.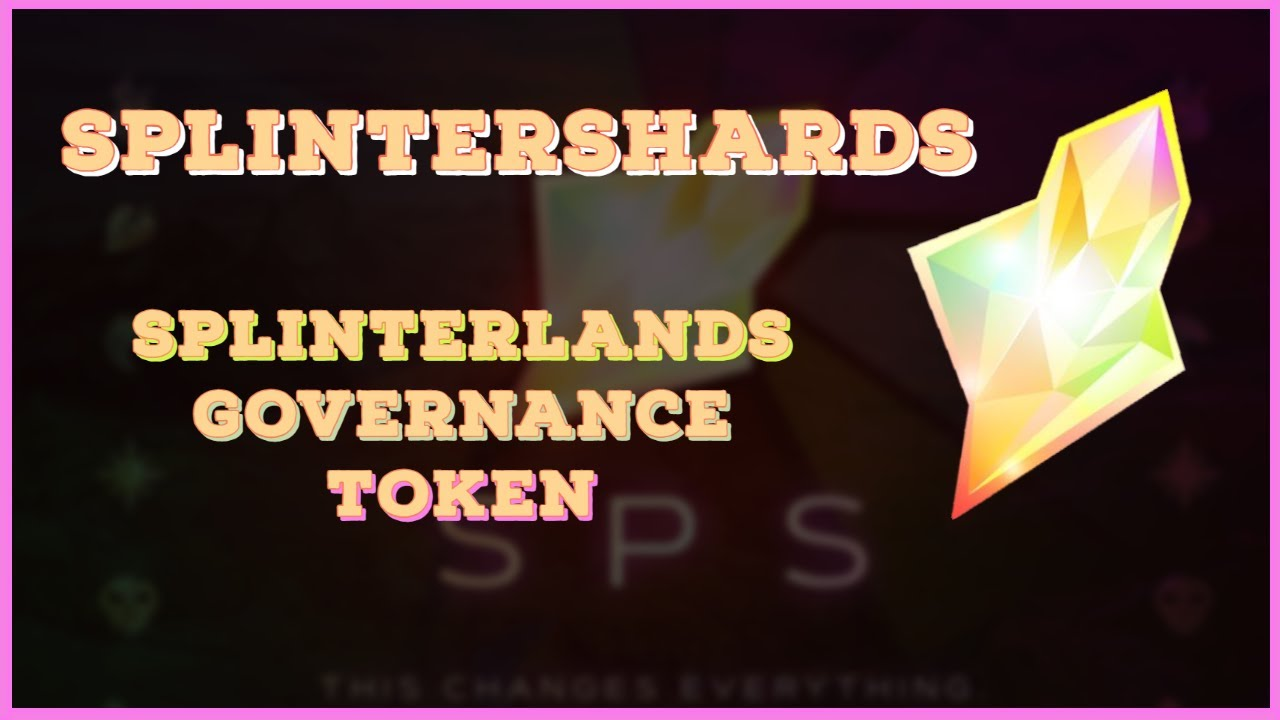 I was able to reach 50,000 tokens even before the end of AirDrop and it is because I also purchased quite a good number of tokens from the market when the price was low. I never expected that the price will go beyond $0.05 as most after tokens I purchase between the range of $.10 to $0.20 and slightly less at the price of $0.05. Though I was able to buy in various price ranges but I think I was able to average out the price because I did not buy all the tokens in one go which I think was the right decision that I had taken at that time. I believe that we should always buy in parts because if the price drops then we can buy more tokens at the lower price but we need to keep the funds ready if it happens. During the recent high price pump, I was able to buy 4000 tokens in a day and I'm waiting again if there is another opportunity when I can sell some more hype tokens to convert into sps at a better price but I'm not sure whether it will happen or not however I keep a close eye on the price.
I am bullish on sps tokens because of various reasons and one of the biggest reasons is that I believe in the ecosystem and I know that in the next few years we are going to see massive growth here. Now is the good time to bag more take ONS and increase the holding so that when the price grows then we can book the profit at a better price and in the meantime I will also be able to earn a good amount of tokens through the apr which is currently almost 30%.
There is some update about the upcoming packs but I am at to explore so I think that this weekend I will spend some time on it to see how I need to plan further. It is confirmed that I will take part in the presale for rift watcher packs but as far as I am aware then the date has not been announced that and since I missed the last town hall so I will go through the post this weekend to learn and enhance my understanding about the upcoming pack presale. I expect that during the sale the price of sps will grow so before that I will try to buy the tokens since I will not be using my log token to buy the packs. It is simply that I do not want to disturb my holding and anyways I want to make it 100K tokens by the end of this year 2022 and I'm completely focused on this.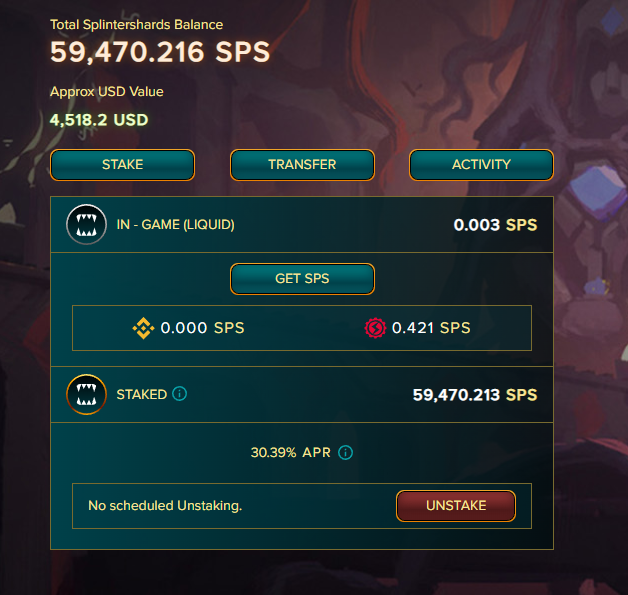 This is the snapshot of my sps holding and I'm very happy to share that it is very close to making it 60,000 tokens. Because my goal is to have 100K tokens so I am 60% done and for the remaining 40% I will be trying my best to bag the remaining count as soon as possible. These days the SPS price is going up which is not good news for me as I wanted to buy 2000 tokens this week but looks like I need to wait for a couple of days to see if there is a drop in price and if it happens then I will buy more. Probably further bought tokens I will be using Tobias rift watcher packs in presale.
Thank you.
Posted Using LeoFinance Beta
---
---