Self-custody and Decentralization is the need of time
With the sad ending of the FTX exchange, the cryptocurrency market is affected badly. First, it was Luna that started in the market, and now we have another name called ftx that has made things worse in the crypto space worldwide. Currently, the Bitcoin price is in the range of 16k US dollars which is quite less as compared to what we have seen last year which was approximately 70k USD.
People on social media are talking about how crypto is dead so the question is is it true that crypto is dead or we can expect it to rise again after some point in time? In my opinion, this is not the first time when we see this type of negativity in the market and properly this is not the last time. I am very much confident that Bitcoin will survive this situation and turn out to be even stronger but it may take some time. Certainly, people with weak hands will not be able to survive as they might take the exit to have a peaceful life outside the crypto market. I think people who can't deal with such situations in the market and only wants to grab higher profit should not be part of this space. It is because things can go either way which can be profitable or loss-making depending upon the market.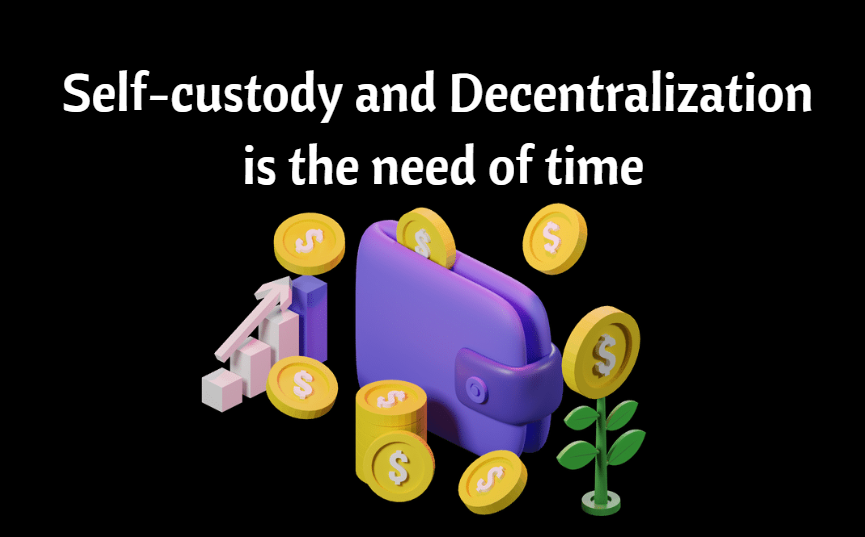 The total crypto market was more than two trillion USD and currently, now it is 822 billion USD so there is a big drop in the overall market cap in the market. Bitcoin price is down but it is not dead and it is not going to end because this is decentralized. With the incident of the ftx exchange, we have also seen more demand for self custody and people started moving towards decent changes as well as the hardware wallets.
Not your key and not your crypto is a very popular saying in the market and I truly believe in this. It is necessary for us to keep the funds in the exchange to perform the trade transaction but I think if you are not using it then holding the money in exchange is not a good idea.
I do not have a hardware wallet with me but I am planning to buy one soon. I have been thinking to buy one wallet but it did not happen till now I think now is a time when it is important for any crypto holder to have a hardware wallet to make their money safe. A hardware wallet is the safest option as far as I am concerned and keeping the money in an exchange wallet is risky. As I am exploring a nice wallet at a reasonable price and I think a ledger wallet is going to be the one that I will buy soon. I do not want to buy it from a third party rather I will prefer to buy it from the official website and hopefully, in the next couple of weeks, I will be able to have it. We need to be consent about the safety and security of our funds in the exchange wallet and because of this hardware wallet becomes a necessity that we need to have.
Because of this recent tragic situation, I have also decided to move towards decentralization and this wallet will help me to get this done. I am happy that with the hive we need not to worry we have the key and the hive power is locked for 13 weeks so it's a good thing in terms of security. So this is going to be my plan to move towards decentralization and self-custody is always the better option than relying on something else which can create issues later on.
Thank you.
Posted Using LeoFinance Beta
---
---