What's going on with #Pi Network Listing. Be careful on Huobi!
Pi network is a project on crypto that provide users to mine their coins through mobile phones. It's been almost 2 years since this project and even I have been using the application to mine the coin. If you look at the social media updates then we get mixed opinions about this project. Some people call it legit and some quality scam so it's not easy to determine the real status of the project. The process is very simple we just need to download the application and after registration, we can start the mining. We need to open the application once in 24 hours to enable the mining and that is how it works.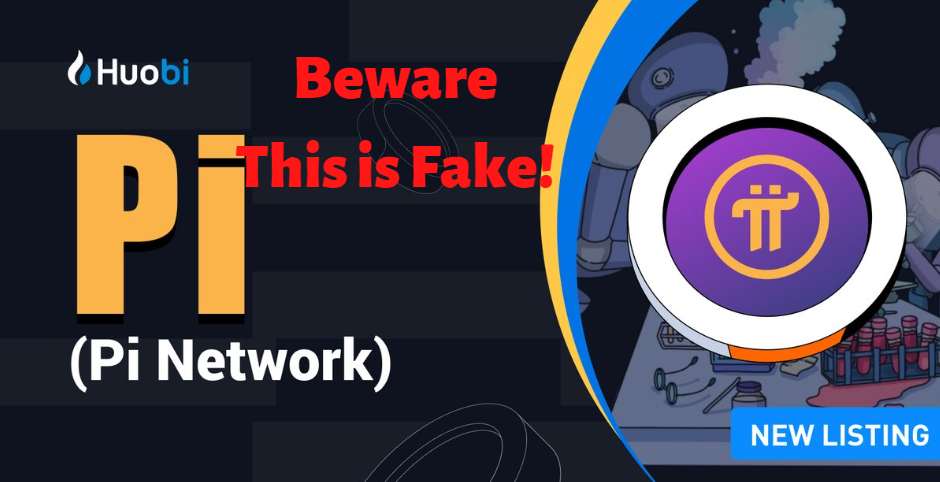 Huobi Listed Pi
Huobi exchange has announced the listing for PI network coin and the current price is something that is creating a lot of noise in the market. A project which has given so many to come for free to the world cannot be worth more than 200 or 300 dollars because there is logic and I don't think it is the real price. There are many updates on social media and even the official project account has clarified that their main net has not been launched it. They also do not have any affiliation with the exchange and this listing is not processed by the project itself.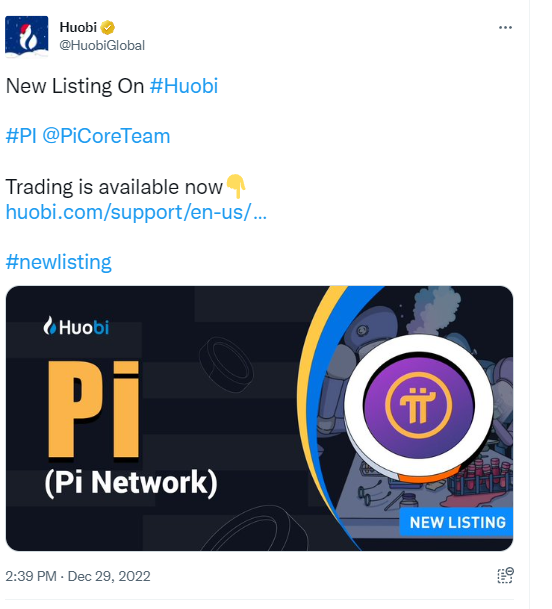 They have also started a trading contest which means they want more people to trade and the intent behind this is to get more users and trading volume.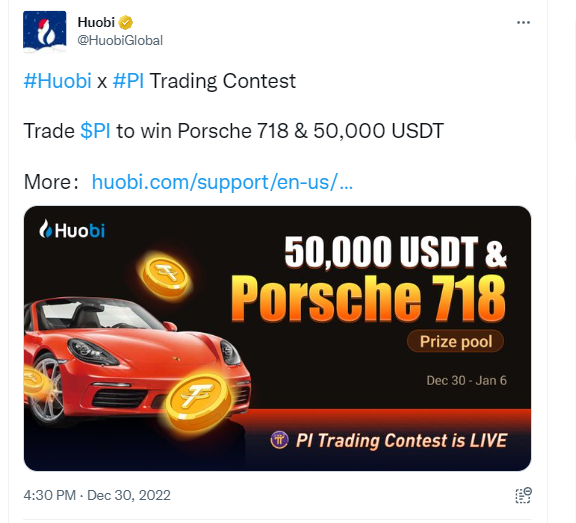 Unofficial Pi Listing
Now the question is how an exchange list a coin without getting the request from the project. Is this a marketing stunt by the exchange to gain more users because the community for the pi network is quite big? Secondly, maybe the exchange is trying to play the game in the market to make some money out of it. The current price is not the real one and whoever will buy the coin at this higher price will be at a loss this way exchange will be able to make a lot of money because there is no supply of the tokens by the project and all this is done by the exchange only.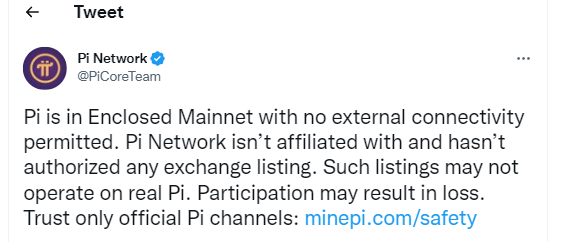 ---
This is a fake listing and just a marketing stunt by Huobi exchange. Its highly recommend not to trade this coin because investors will end up losing money at the end of this. Huobi was a trusted exchange but after this incident, I have lost the trust and will be careful before I think of using it.
One thing to note is that recently Justin sun has acquired Huobi and I dont think that I need to mention anything about him. Being a part of steem we are aware of what he did and we can not expect fair practice from him.
Just a few weeks ago, Justin Sun purchased Huobi, and ever since then, he has been quite active on Twitter, sharing information about significant developments that have occurred in the firm since he gained control. Today, for the first first time, Sun disclosed the whole amount that he spent to acquire the company.
---
I have tried to share some information here so that I can help people with this fake listing. It again proves that we need to be careful with the centralized exchanges as we never know when they are going to do something that we can not expect. The best way is to follow the self-custody of our funds.
Thank you
Posted Using LeoFinance Beta
---
---