Motivación Del S.W Con Mis Compañeros | S.W. Motivation With My Colleagues [ESP | ENG]

Motivación Del S.W Con Mis Compañeros
S.W. Motivation With My Colleagues
---
---
Hola amigas y amigos de
Street Workout Community SWC
, en esta oportunidad le traigo un poco de Motivación del S.W donde vera combinaciones de dinámico y estático con mis compañeros de entrenamiento.
Hello friends and friends of
Street Workout SWC
, In this opportunity I bring you a little bit of S.W. Motivation where you will see combinations of dynamic and static with my training partners.
---
---
Video
---
---
---
Experiencia del Día
Experience of the Day
---
Este día les traje motivación del Street Workout donde verán distintas combinaciones de dinámico y estático donde verán a mis compañeros haciendo distintas combinaciones y practicamos unos combos o combinaciones nuevas de dinámico tratando de combinar mas el dinámico y fluir en la combinaciones de dinámico y estático cada ves mas llegar a otro nivel
This day I brought you some motivation from Street Workout where you will see different combinations of dynamic and static where you will see my colleagues doing different combinations and we practice some new combinations of dynamic trying to combine more dynamic and flow in the dynamic and static combinations more and more to reach another level.
---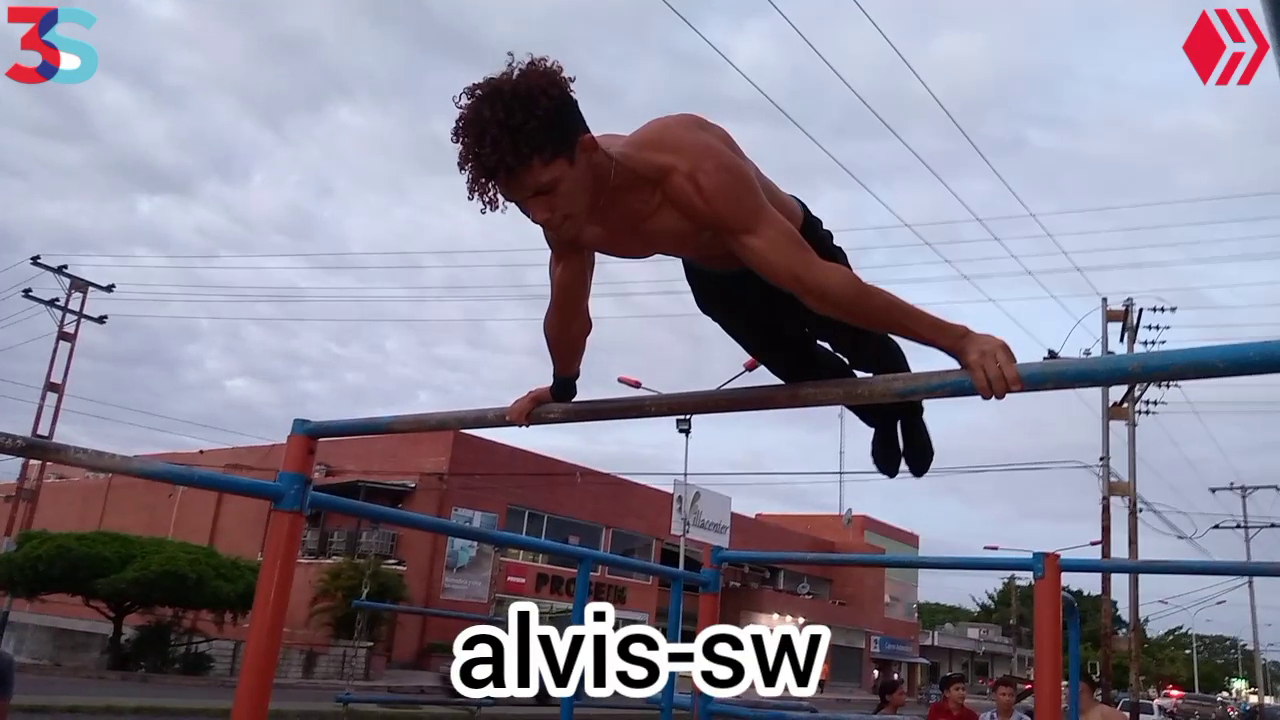 ---
Atleta Completo
Complete Athlete
---
Freestyle combinaciones de dinámico es un movimientos que se incorporan a la rutina de Calistenia Street Workout para mejorar la agilidad y los reflejos de los movimiento dinámicos. Se pueden ver también en otras disciplinas vinculadas al Freestyle. Los giros, los balanceos o los saltos entre barras son ejemplos de ejercicios dinámicos combinado con el estático y dinámico.
Freestyle dynamic combinations are movements that are incorporated into the Calisthenics Street Workout routine to improve agility and dynamic movement reflexes. They can also be seen in other disciplines linked to Freestyle. Spins, swings or jumps between bars are examples of dynamic exercises combined with static and dynamic.
---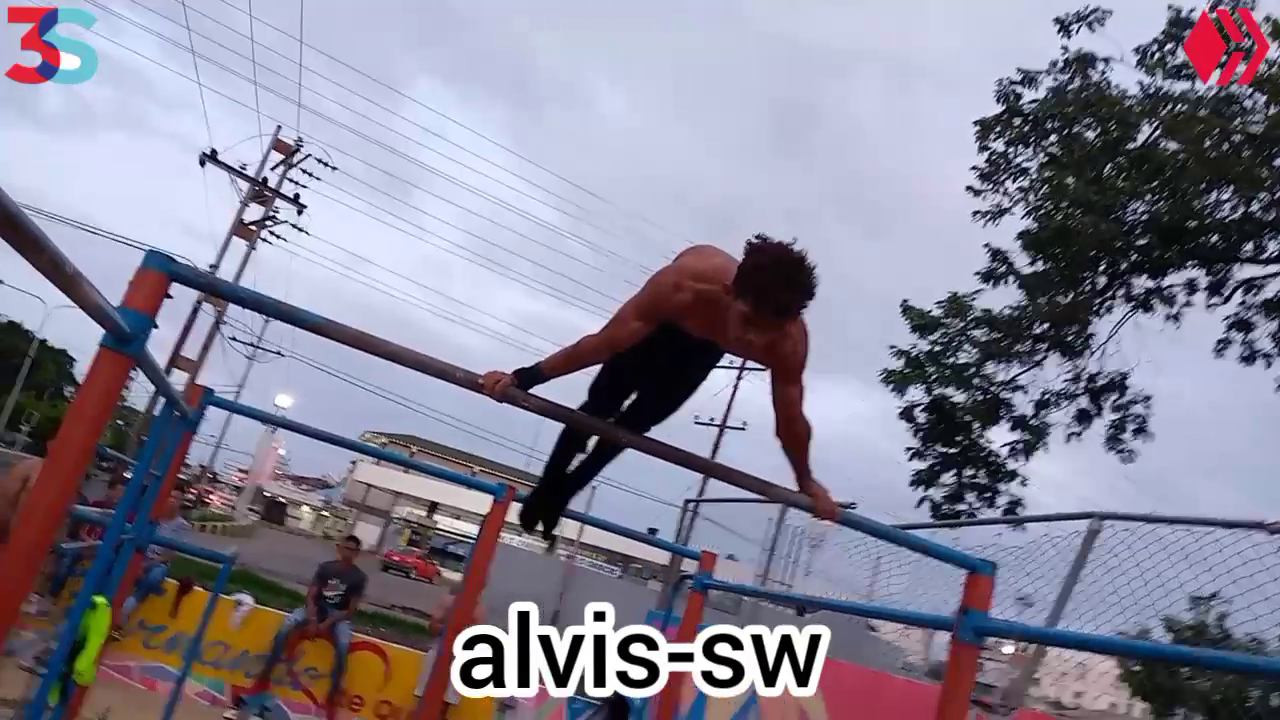 ---
Meta
Goal
---
Mi meta como atleta competidor es sobre pasar cada día progresar poco a poco dando todo cada día entrenando para superarme cada día y llegar hacer uno de los mejores del mundo y ser el ejemplo de mucho atletas y espero les guste y les motiven.
My goal as an athlete competitor is to progress little by little giving everything every day training to improve myself every day and become one of the best in the world and be the example of many athletes and I hope you like it and motivate you.
---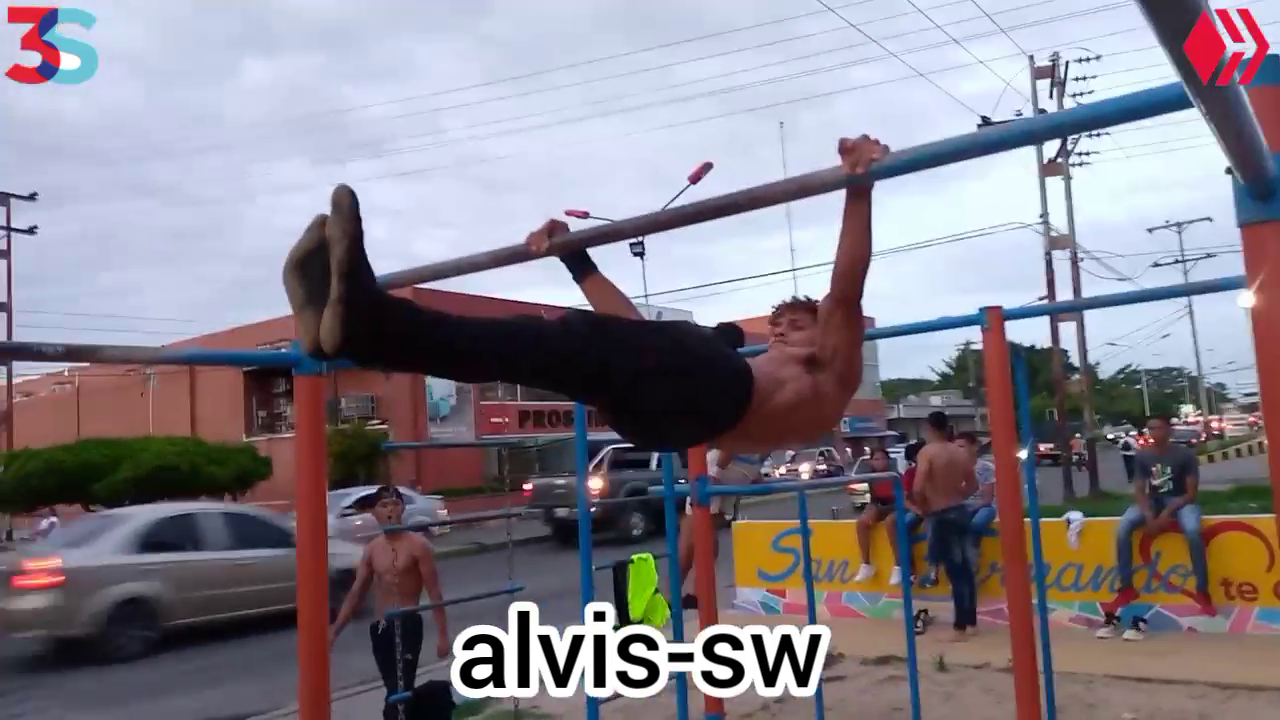 ---
Espero que te ayude mucho y les guste mucho amigos de hive este poco de motivación de trucos dinámicos.
I hope it will help you a lot and you will like a lot hive friends this little bit of dynamic tricks motivation.
---
***
---
''Gracias por ver esta publicación con mucho cariño para ustedes amigos de hive espero que les guste , nos vemos en una próxima publicación''
''Thanks for watching this post with much love for you hive friends I hope you like it, see you in a next post.''
---
***
| Créditos | Credits |
| --- | --- |
| Cámara | Camera |
| @jisus-swyc | @jisus-swyc |
| Musicalización La musica usada en la intro del video esta libre de derechos de autor | Music The music used in the intro of the video is copyright free |
| Alvis Orozco - Creando Contenido de Calidad | Alvis Orozco - Creating Quality Content |
| --- | --- |
| Gracias por leer mi publicación | Thanks for reading my post |
| --- | --- |
| Gracias por ver mi video | Thank you for watching my video |
| --- | --- |
| ¿Quieres saber más de mí? | ¿Want to know more about me? |
| --- | --- |
***
@alvis-sw - Creador de Contenido Original
@alvis-sw - Original Content Creator
Sport is the best way to live life
---


---
---
---
▶️ 3Speak
---
---