5 Paso Para Tener Unos Hombros de Piedra | 5 Steps to Stone Shoulders [ESP | ENG]

5 Paso Para Tener Unos Hombros de Piedra
5 Steps to Stone Shoulders
---
Hola amigas y amigos de
Street Workout Community SWC
, en esta oportunidad le traigo una series de ejercicios para fortalecer los hombros los ejercicios son de un nivel avanzado.
Hello friends and friends of
Community Street Workout SWC
, in this opportunity I bring you a series of exercises to strengthen the shoulders the exercises are of an advanced level.
---
---
Video
---
---
---
Rutina
Routine
---
Los hombros son uno de los grupos musculares más comúnmente usados en la parte superior del cuerpo. Unos hombros fuertes hacen que tus brazos sean capaces de coger y soportar más peso y ayuda a mantener mas equilibrio mas resistencia y fuerza los ejercicios que verán aquí son de otro nivel que no solo te va ayudar a ganar fuerza en el hombro si no también en la plancha al hacer estos ejercicio progresaras mas los ejercicios son : flexiones en pica, fondos para hombros, flexiones de parada de mano, corean disp y por ultimo fondo en barra fija para hombros estos son todo los ejercicios espero que le ayude. Les recomiendo hacer 4 series de 10 de cada ejercicios.
The shoulders are one of the most commonly used muscle groups in the upper body. Strong shoulders make your arms able to pick up and support more weight and help you maintain more balance, endurance and strength. The exercises you will see here are of another level that will not only help you gain strength in the shoulder but also in the plank by doing these exercises you will progress more the exercises are: push ups on pike, shoulder bottoms, handstand push ups, core disp and lastly fixed bar bottoms for shoulders these are all the exercises I hope it helps you. I recommend doing 4 sets of 10 of each exercise.
---
| Fotos de Rutina | Photos of Routine |
| --- | --- |
| | |
| | |
| | |
| | |
| | |
---
La importancia del hombro
The importance of the shoulder
---
Entrenar los hombros es muy importante para mantener nuestro cuerpo en forma los músculos de tus hombros nos puede ayudar mucho en nuestra vida cotidiana a demás que no solo te va ayuda a ganar fuerza también te va ayudar a ganar mas fuerza en la plancha el hombro son grupo músculos que el ser humano utiliza mas.
Training the shoulders is very important to keep our body in shape your shoulder muscles can help us a lot in our daily life and it will not only help you gain strength but it will also help you gain more strength in the plank the shoulder is a group of muscles that the human being uses the most.
---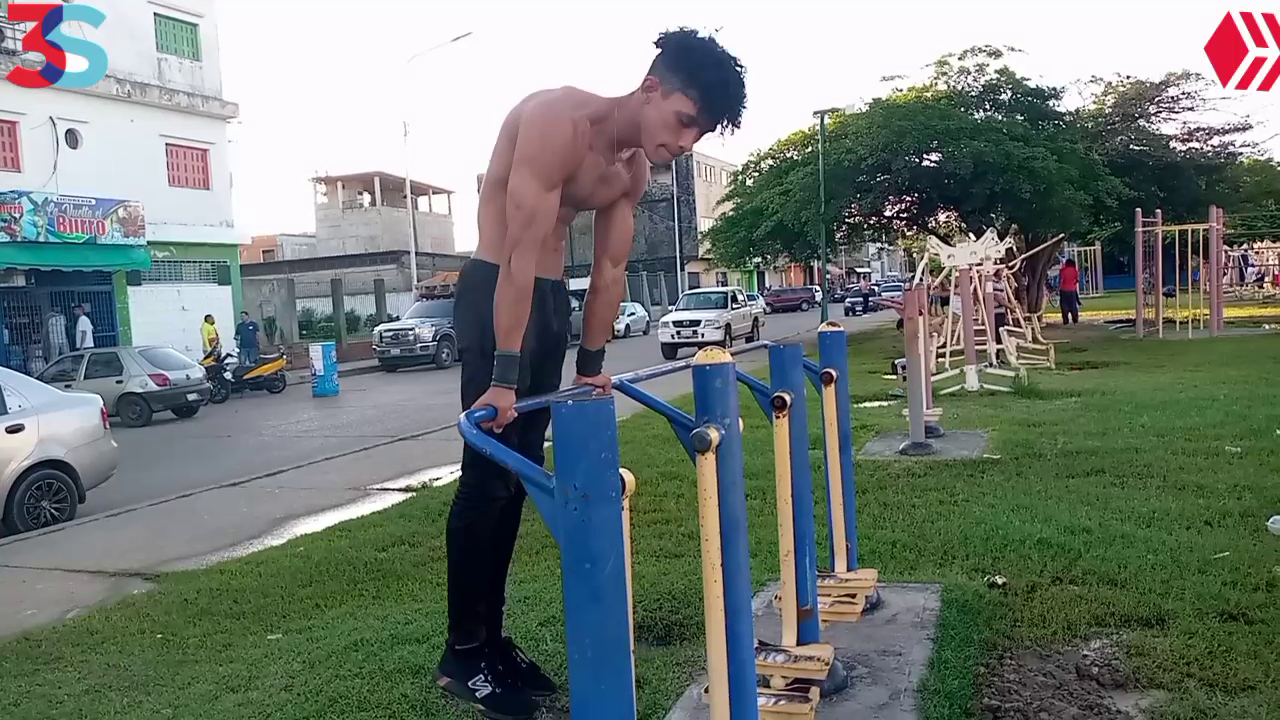 ---
Consejos de la rutina
Routine tips
---
Les recomiendo como atleta que ante de hacer esta rutina estirar por que este tipo de rutina te puede lesiona como te puede ayudar también te lesiona si no hacer los ejercicios correctamente te recomiendo que estires muy bien ante de empezar después de cada ejercicios descansa 1 a 2 minutos para que el cuerpo se relaje y poder seguir con la rutina.
I recommend you as an athlete that before doing this routine to stretch because this type of routine can injure you as it can help you also injure you if you do not do the exercises correctly I recommend that you stretch very well before starting after each exercise rests 1 to 2 minutes for the body to relax and to continue with the routine.
---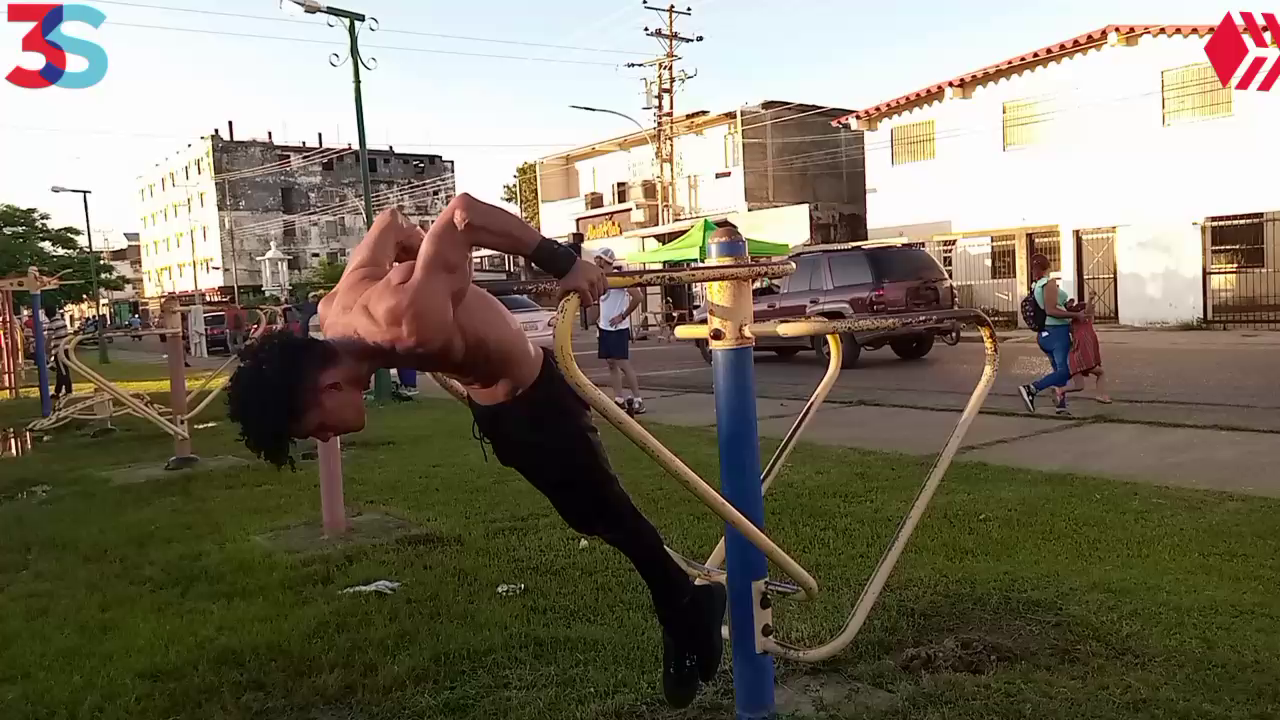 ---
''Gracias por ver esta publicación con mucho cariño para ustedes amigos de hive espero que les guste , nos vemos en una próxima publicación''
''Thanks for watching this post with much love for you hive friends I hope you like it, see you in a next post.''
---
---
***
| Créditos | Credits |
| --- | --- |
| Cámara | Camera |
| @jisus-swyc | @jisus-swyc |
| Musicalización La musica usada en la intro del video esta libre de derechos de autor | Music The music used in the intro of the video is copyright free |
| Alvis Orozco - Creando Contenido de Calidad | Alvis Orozco - Creating Quality Content |
| --- | --- |
| Gracias por leer mi publicación | Thanks for reading my post |
| --- | --- |
| Gracias por ver mi video | Thank you for watching my video |
| --- | --- |
| ¿Quieres saber más de mí? | ¿Want to know more about me? |
| --- | --- |
***
@alvis-sw - Creador de Contenido Original
@alvis-sw - Original Content Creator
Sport is the best way to live life
---
---
---
---
---
---