I show a ridiculous expression because I have found a mushroom wedding veil that is very difficult to find.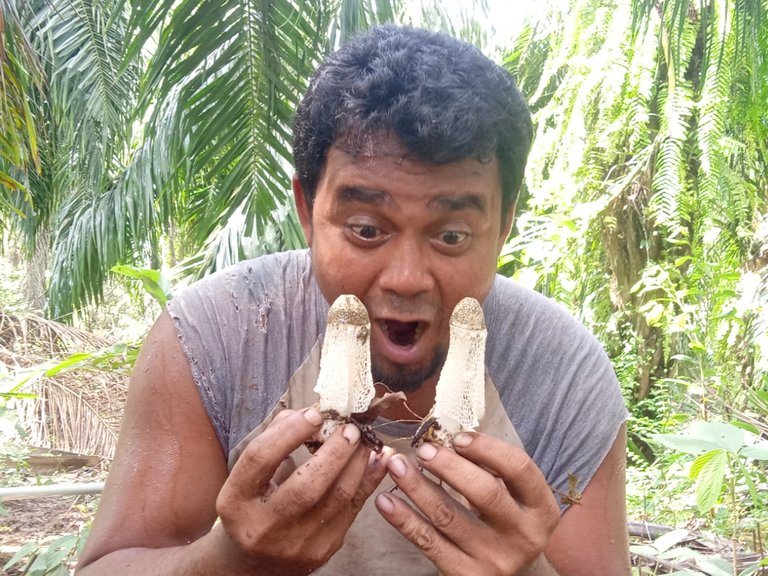 hello friends, how are you all.... for today I am sharing a story about a mushroom that I found some time ago, because I was so happy I made a silly expression because I was very happy to find this one mushroom,
we here call this white mushroom the bridal veil mushroom, the mushroom has an unpleasant smell, I found it when I was working with my friends when harvesting oil palm fruit, you can see behind me the scene is area of ​​oil palm plantations, that's where I saw the two lovebirds were thriving,
at that time I was harvesting or cutting the fruit of the oil palm, and my two best friends were tasked with shunting the fruit of the oil palm so that it could be picked up by the car to be taken to the place or residence of the scales, at that time my body was pouring with sweat coming out of the crevices of my hair, when I saw the 2 mushrooms growing side by side my tiredness immediately disappeared, because I had seen the mushrooms...
bridal veil the name of the mushroom, it doesn't grow in random places and it's not easy to find this one mushroom, so I'm very happy because I can see it and capture the picture.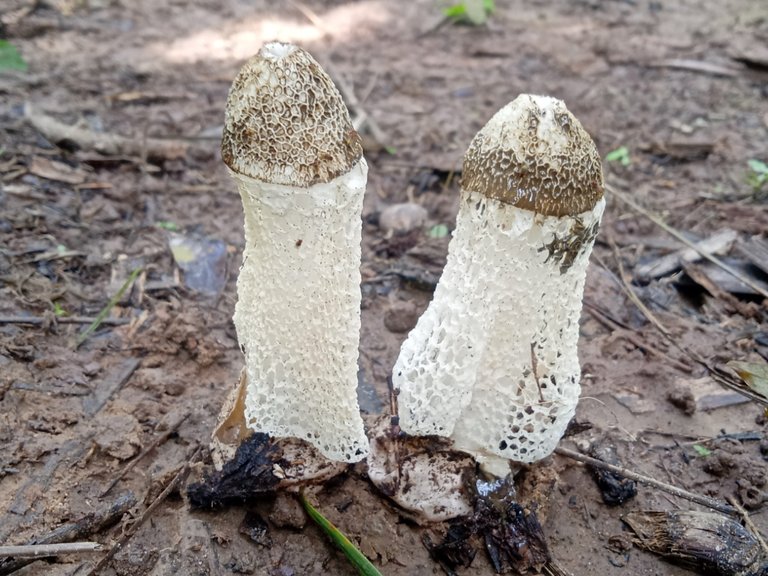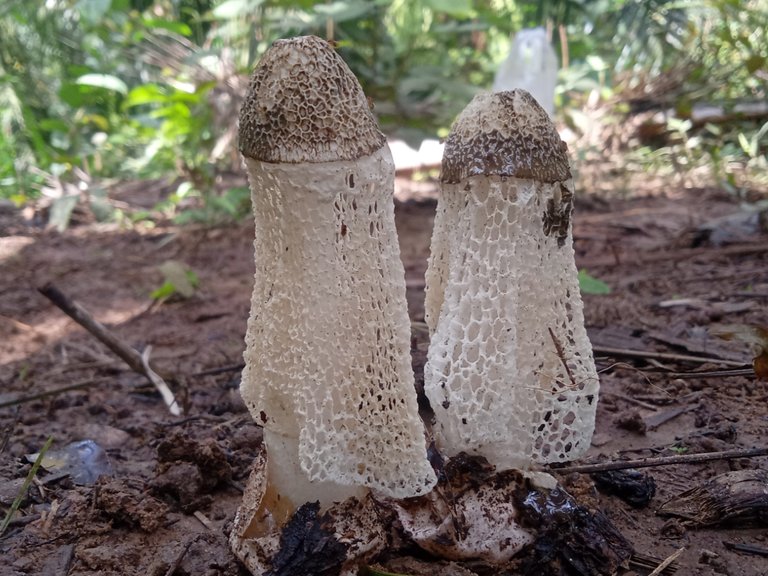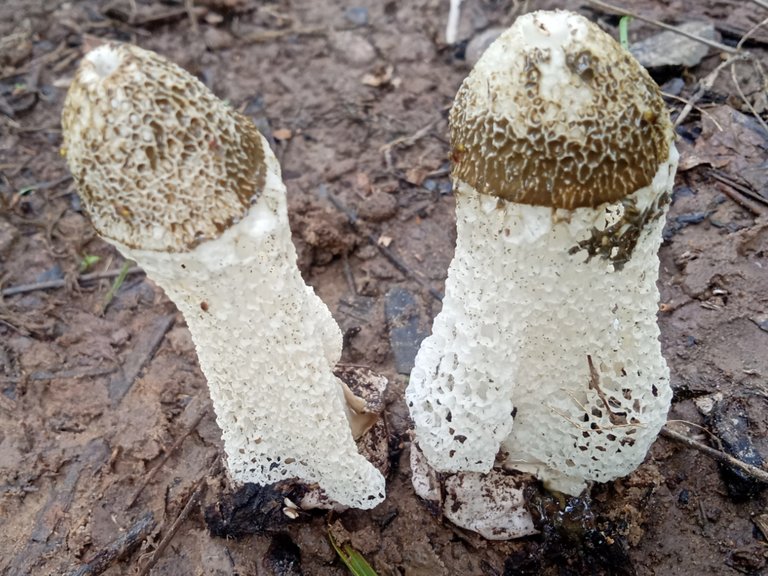 The bridal veil mushroom has a short life span, but the growth process of the veil mushroom is very long unlike other mushrooms, the growth process of the bridal veil mushroom is quite long if it hasn't bloomed yet, if this mushroom is still clumpy and still growing around it took more than two weeks for it to grow, as soon as the stem started to slowly come out over time, that's where the web around the circumference of the mushroom stem came out little by little slowly,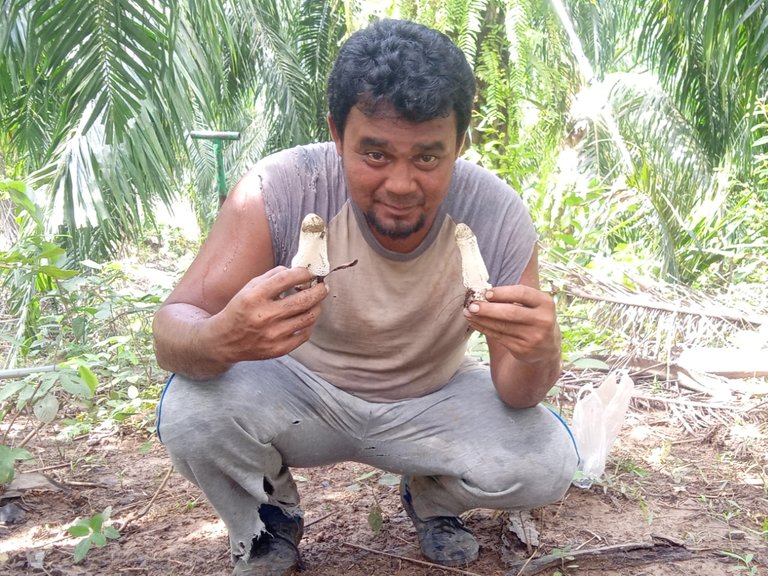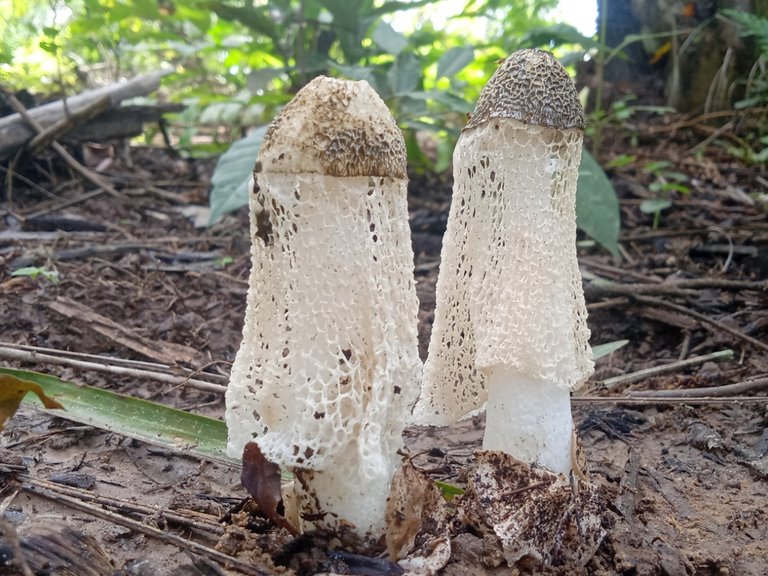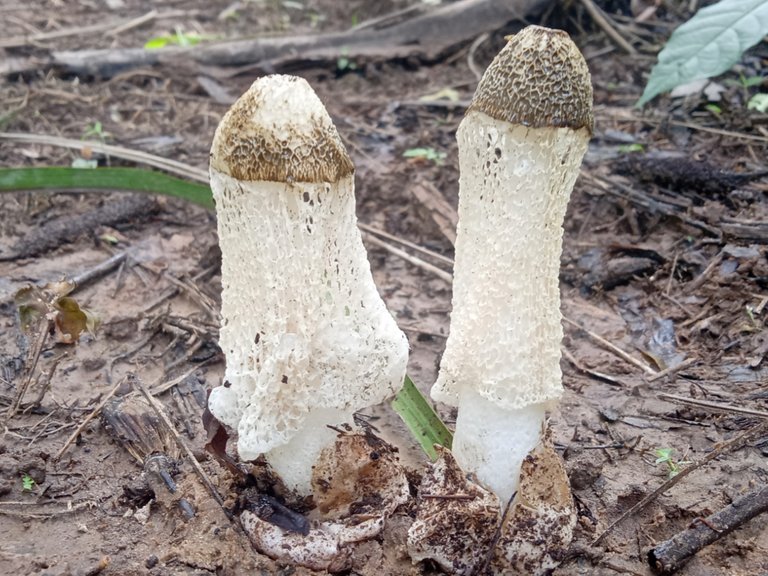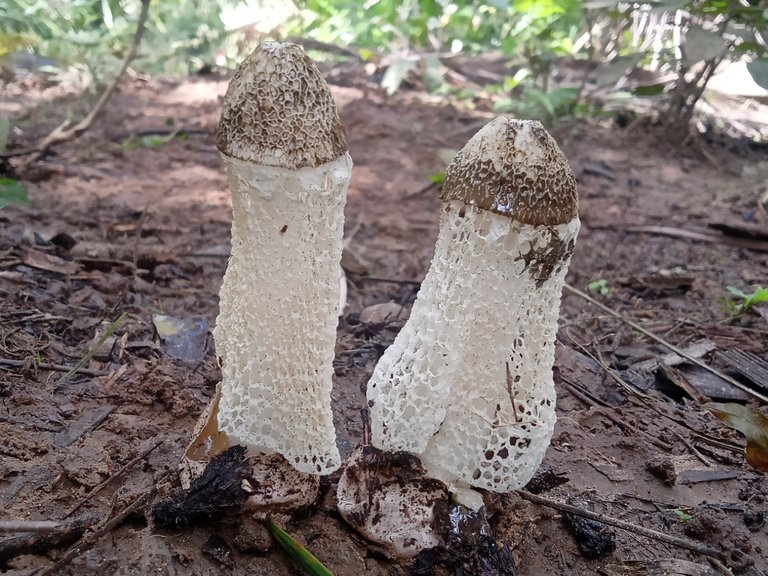 if the net on the stem of the bridal veil mushroom has come out then the growth process is faster when the body is full, there is enough then decay will slowly occur, there are many types of mushrooms that I have ever encountered, but this bridal veil mushroom is it's very different in shape because there's a web on that part of the mushroom,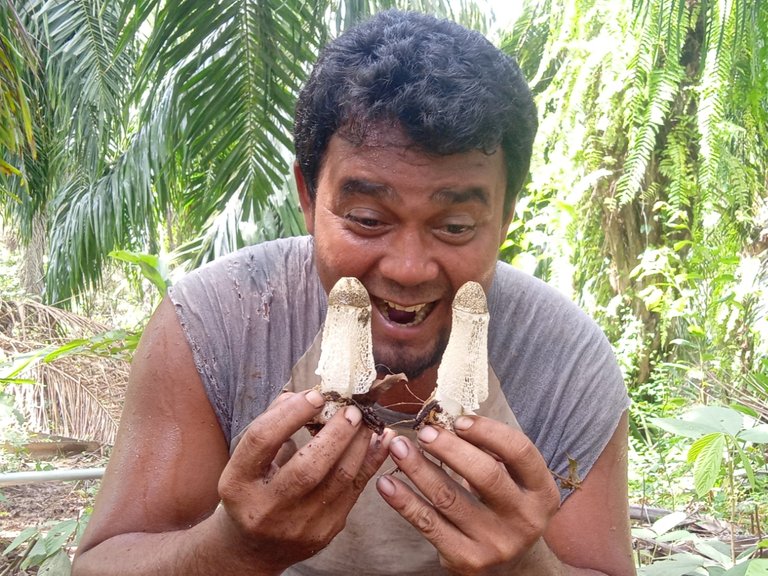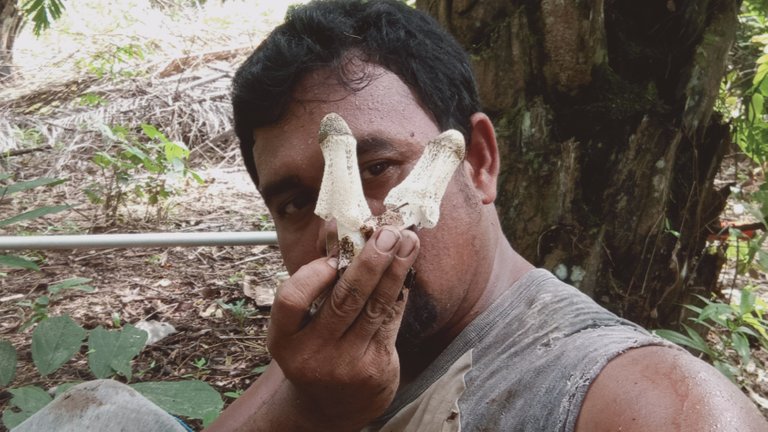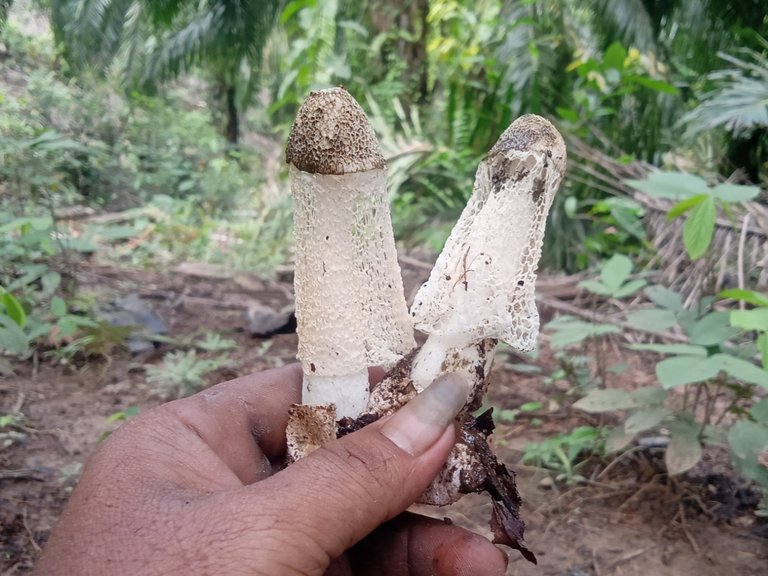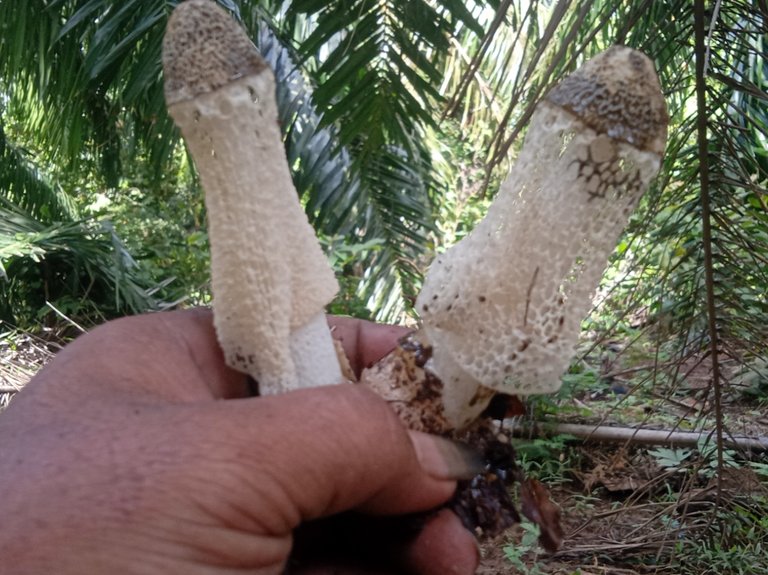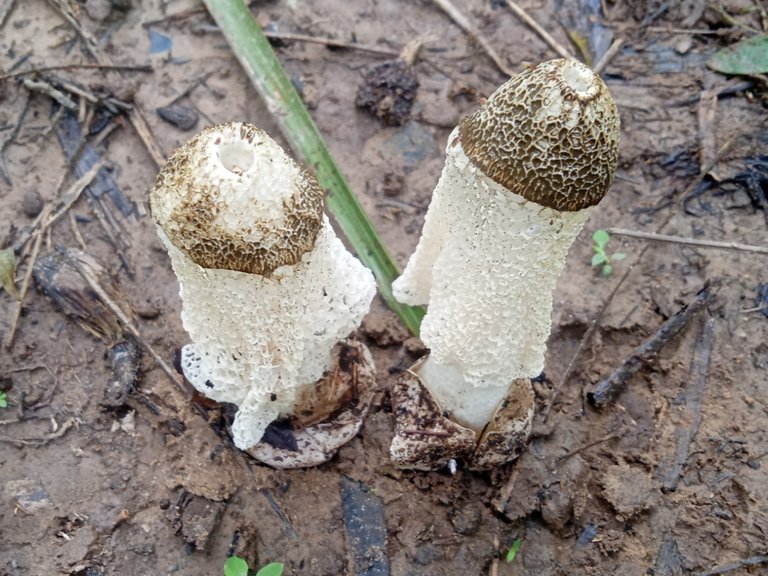 The first time I took a picture of the bridal veil mushroom, I had imagined the KLCC tower in Malaysia, because the wedding veil mushroom was smashed together, that's where I was reminded of the magnificent building called KLCC.
that's my story today, found a type of mushroom veil, while I was working,

---
---