Sweat for the family is the most valuable thing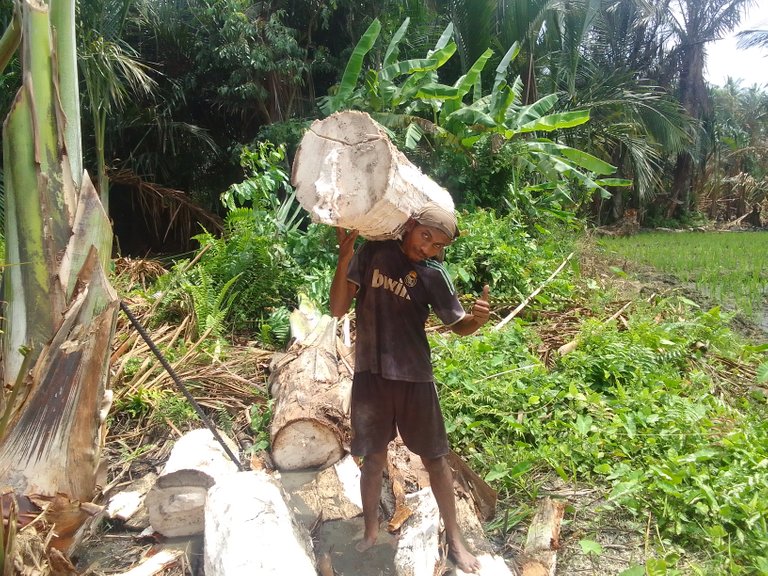 Hi everyone wherever you are come back again with me @alvonzo.
At this meeting I want to tell a little about my work cutting thatch in the same place in a different location
I leave at eight in the morning and arrive at work at nine. This means that the trip takes about an hour.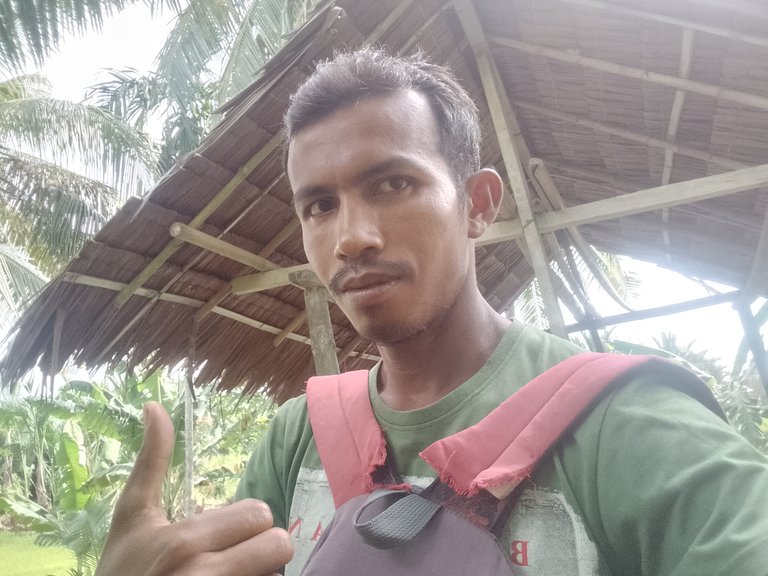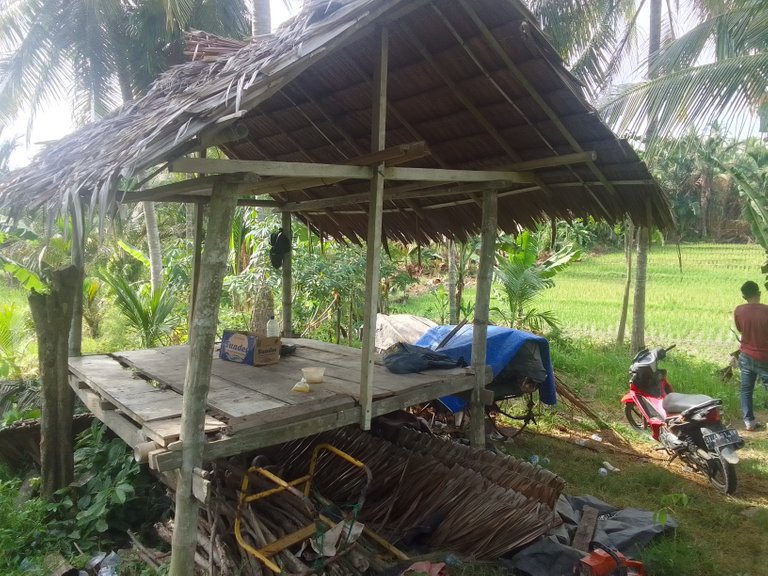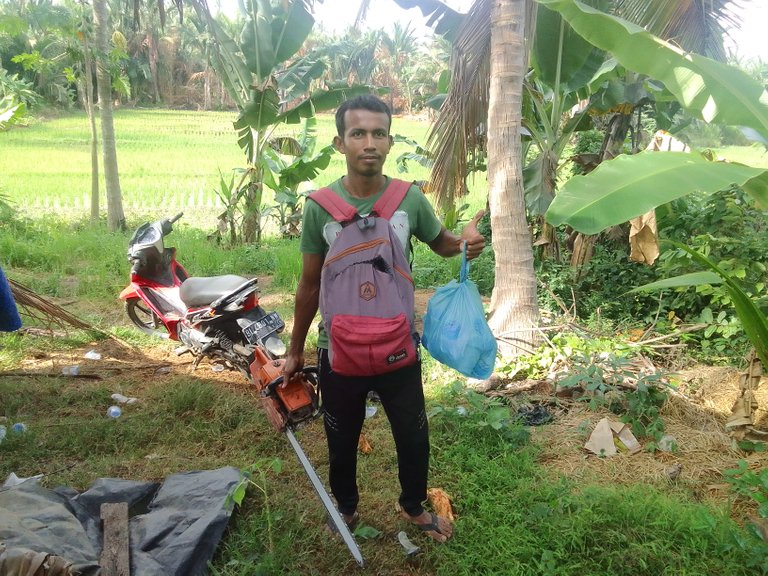 when I arrived at the work location, I took a photo while holding my "senso" and wearing a bag on my shoulder. Then I changed into work clothes. After that we went into the thatch garden, cut, peeled, and brought the peeled sago stalks to a location where cars could pass by was lifted over the shoulder and I carried it.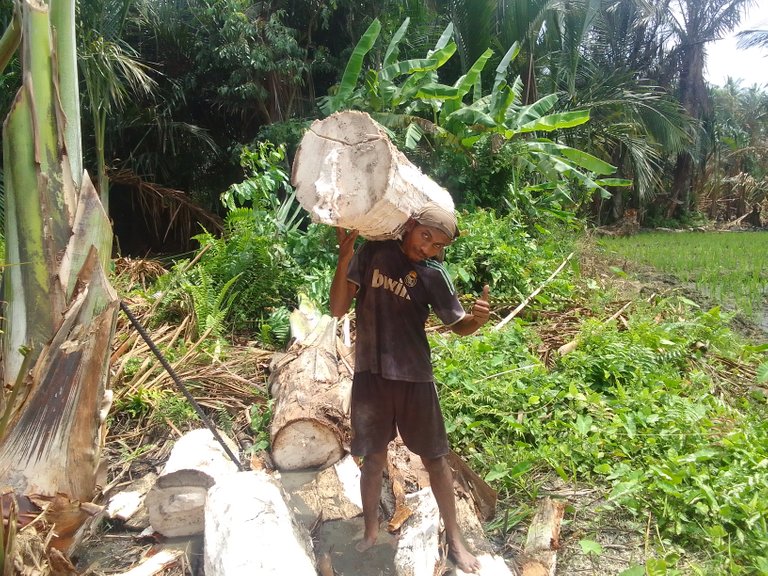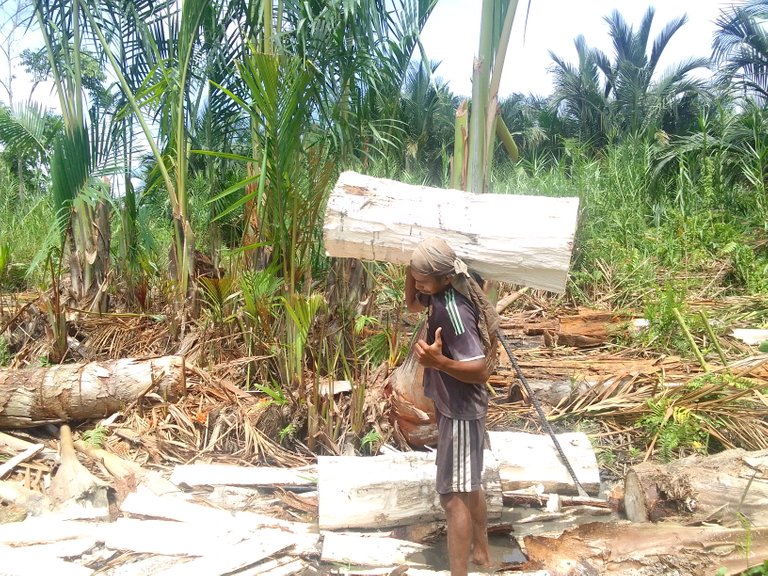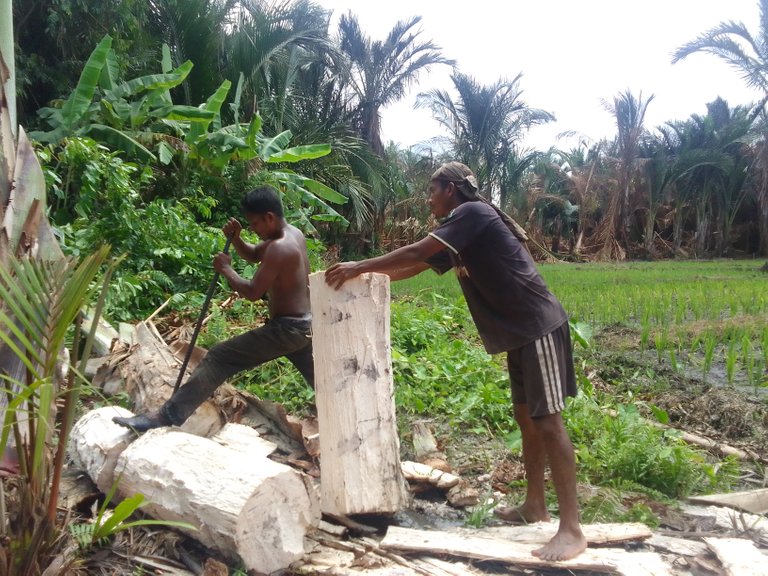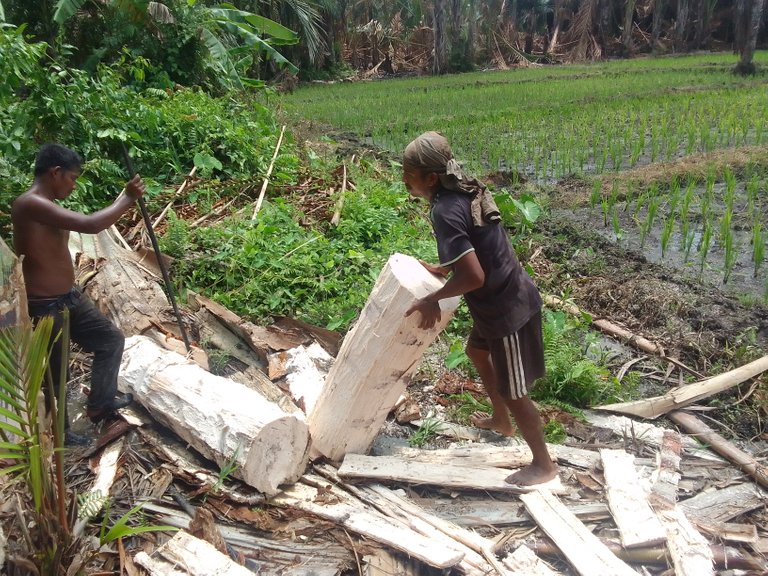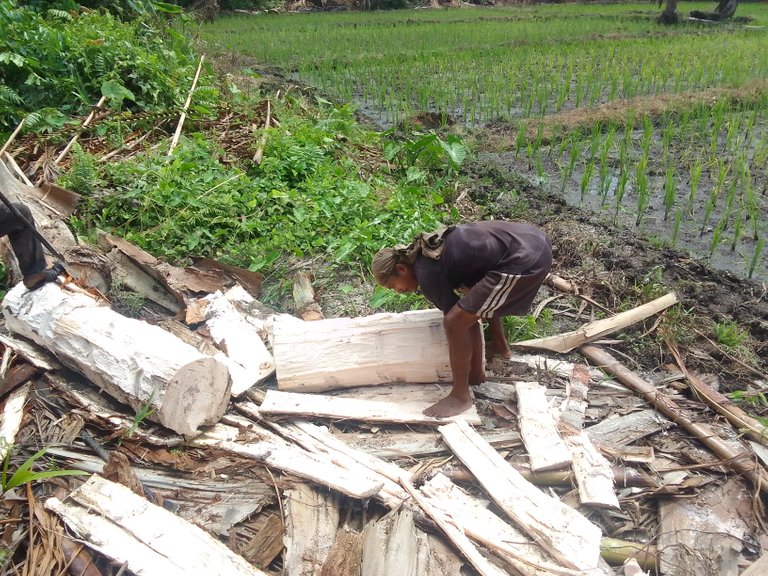 The sweat that comes out is a sacrifice for our little family, may Allah replace this hard work into a blessing in our family who is always happy and also has sufficient sustenance.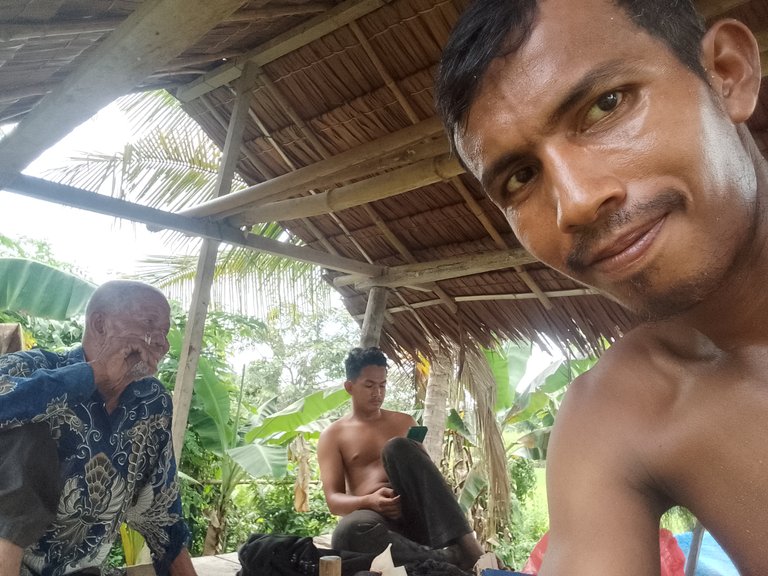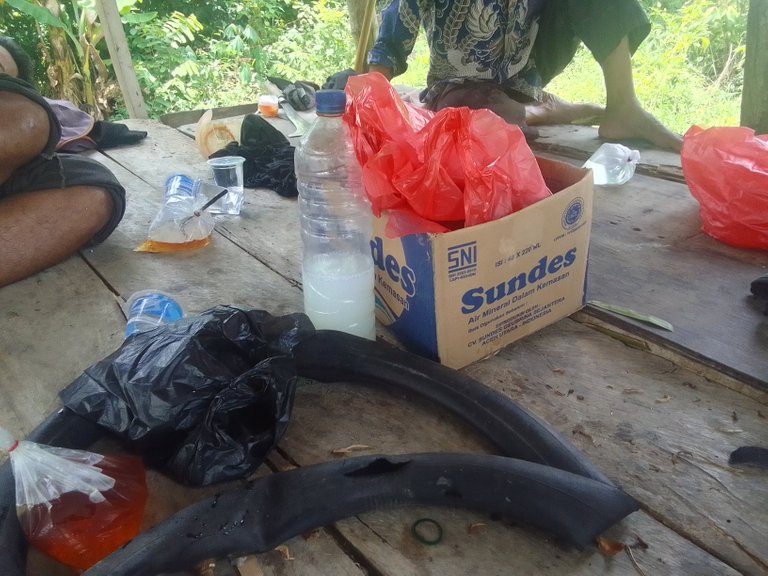 during the day we took a short break in a hut sitting together while waiting for the rice to come for lunch. I also have some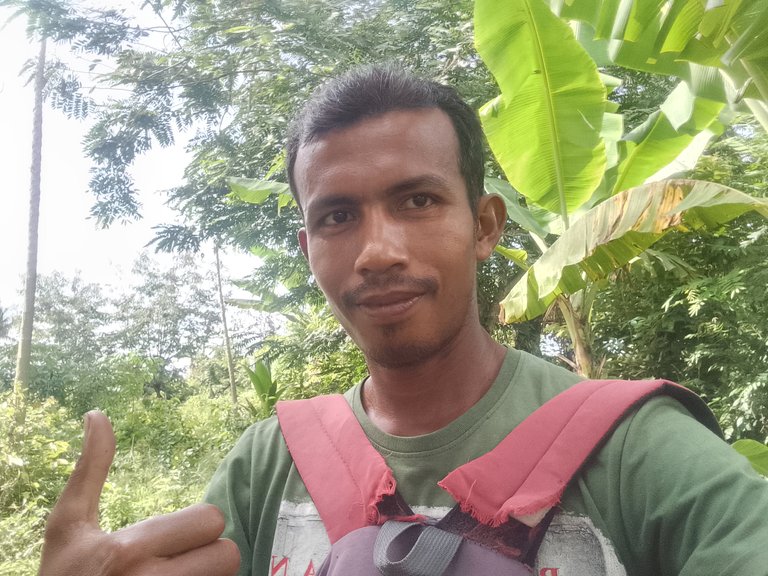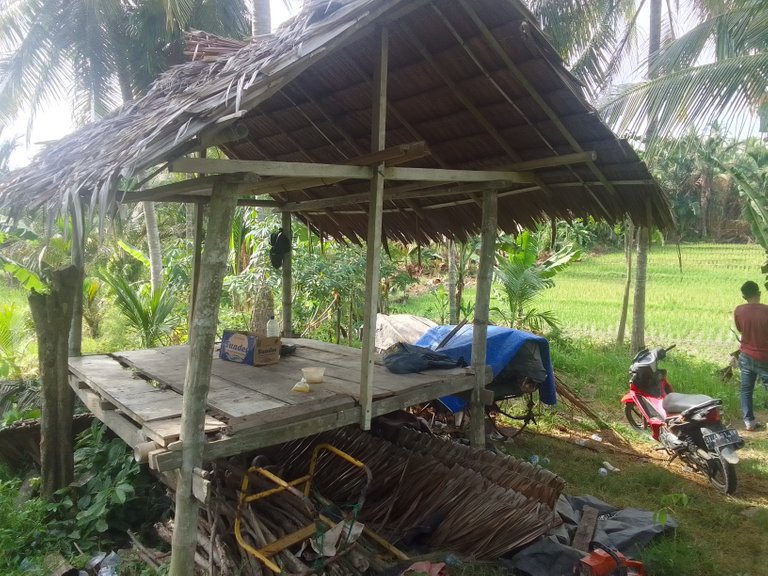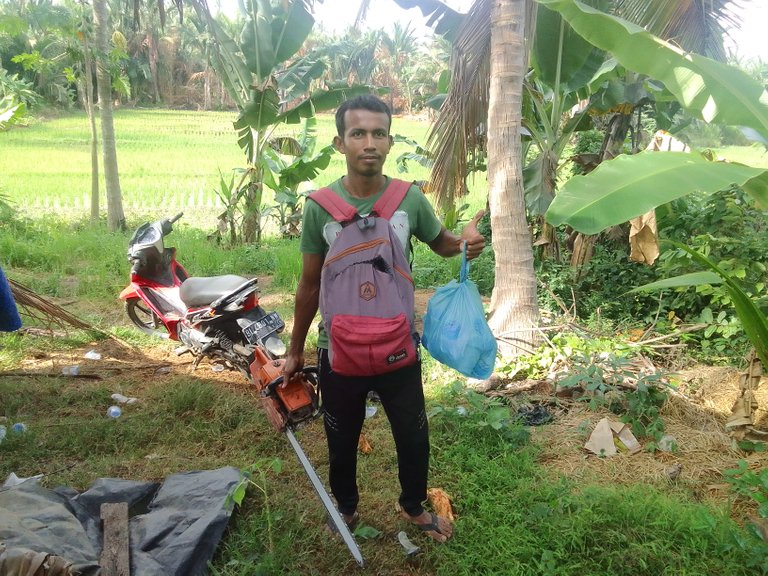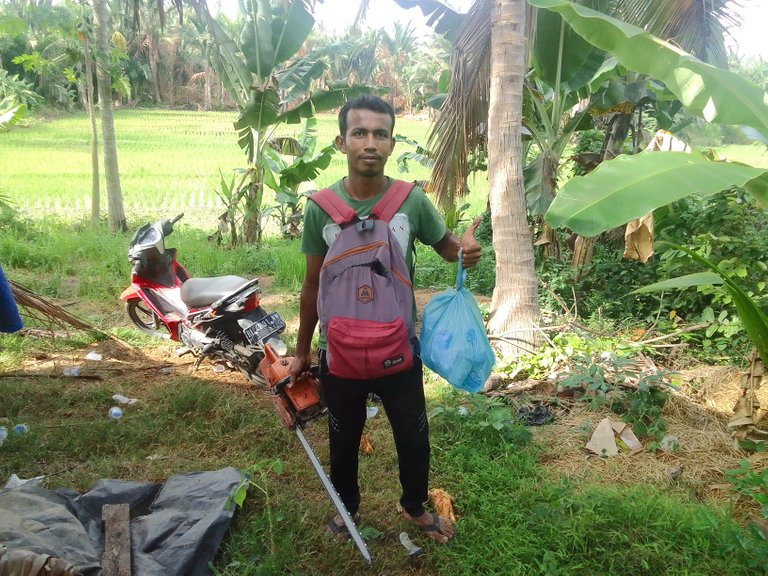 photos while resting on the hut and also seen grandfather who is still eager to work because of economic demands, he is a rumbiya stalk seeker, he is also a limit marker so that we don't over the line.. then we worked again until the afternoon.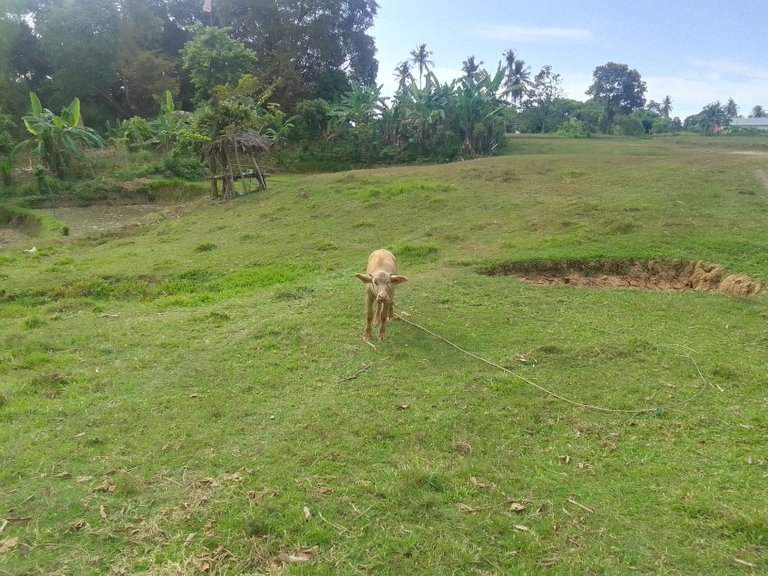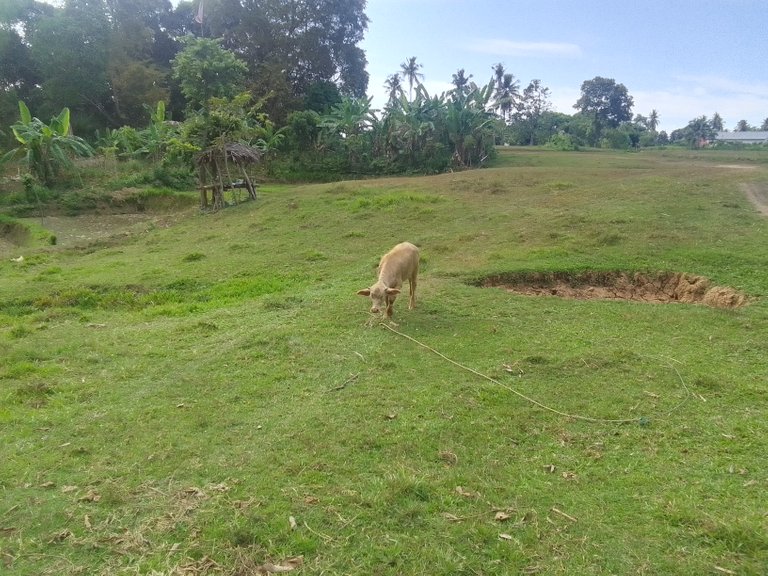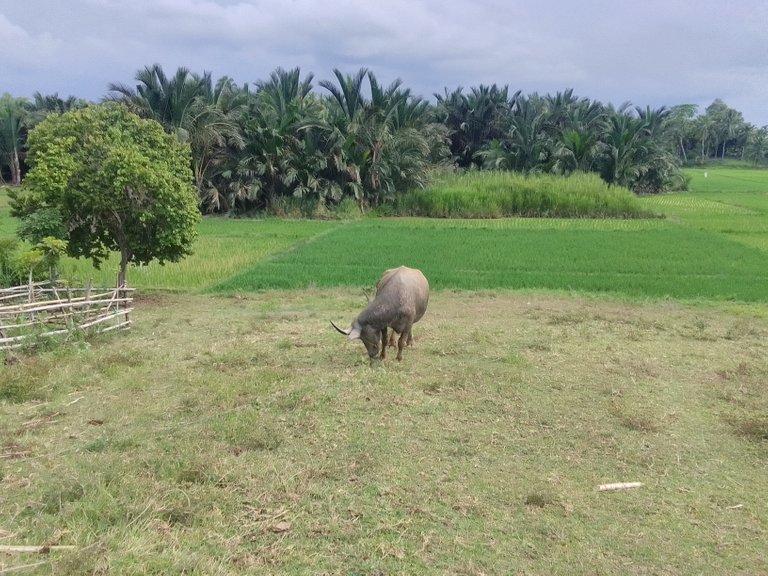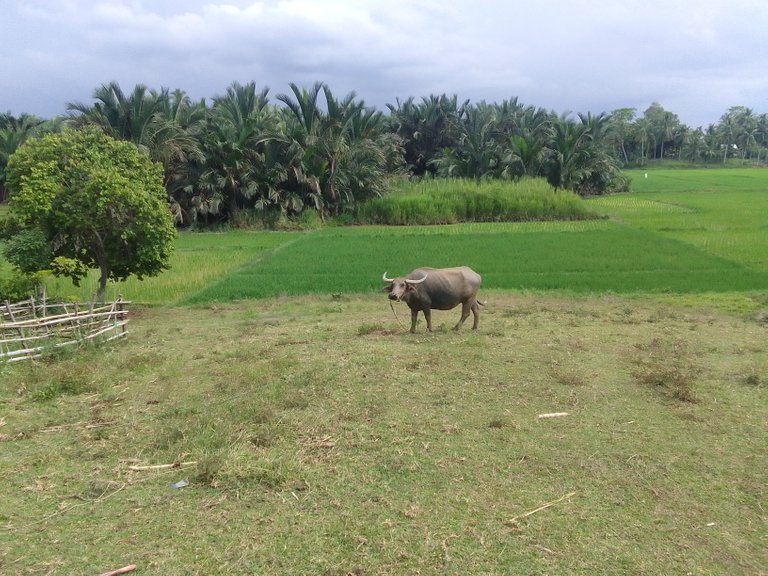 here also seen a very large female buffalo who already have children. tied so as not to eat rice and green beans that grow not far from the place.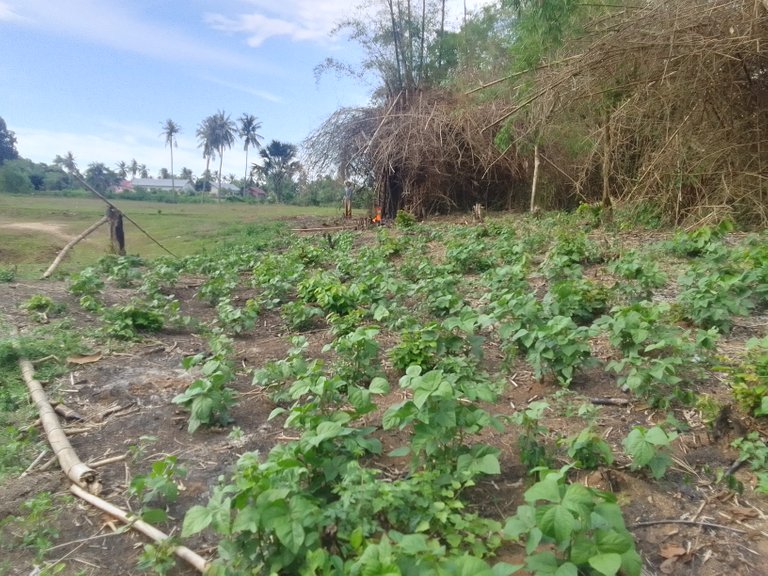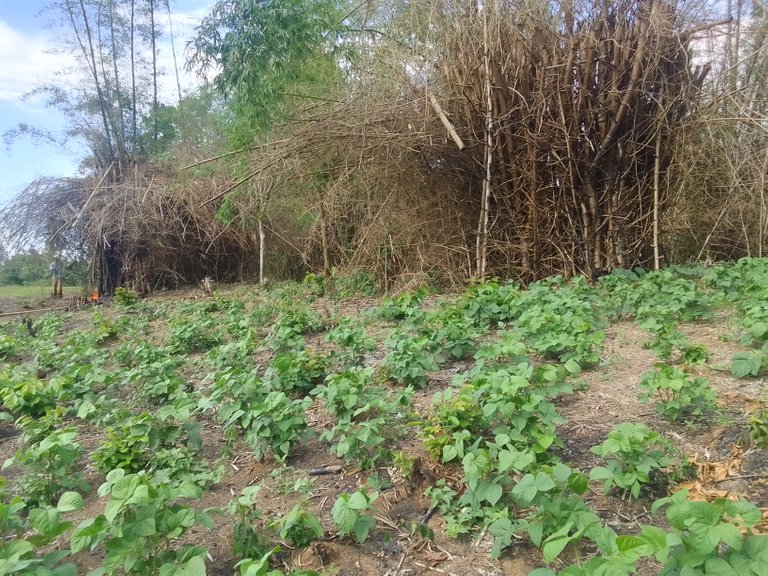 on the way home I saw a banana tree planted on the street. This is a form of public protest because the road has been damaged but has not yet been repaired which is very dangerous for passers-by.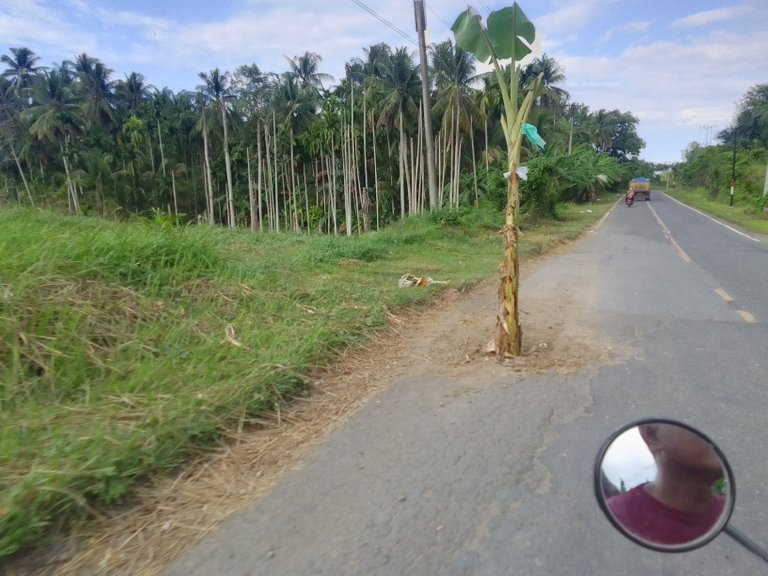 this is the intersection of four "jamuan" on my right on the road to takengon. I took this photo on the train and also saw durian and rambutan traders lined up on the ground.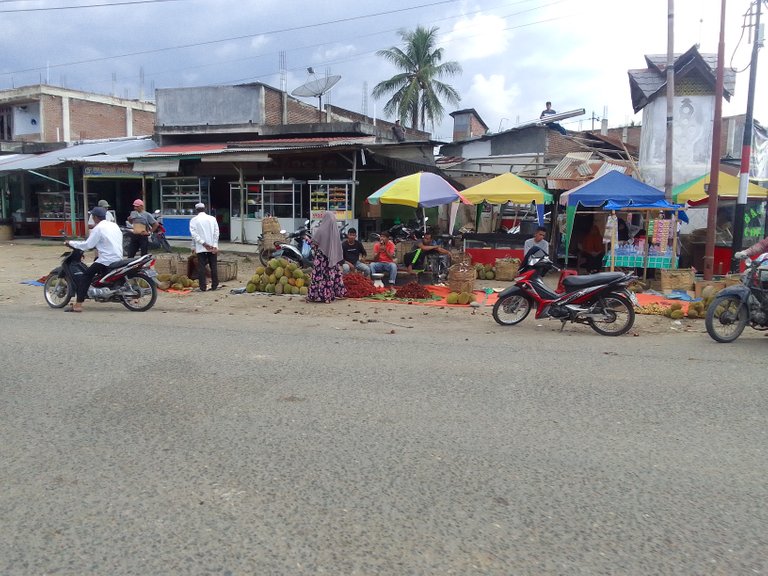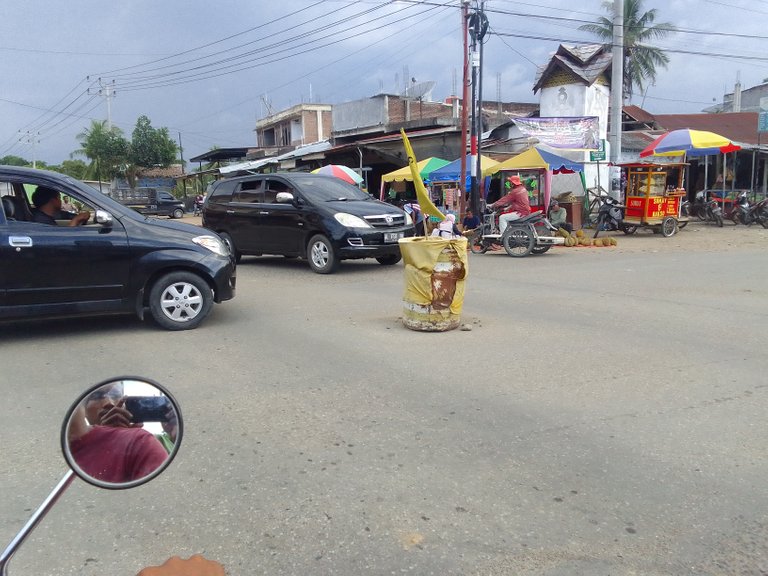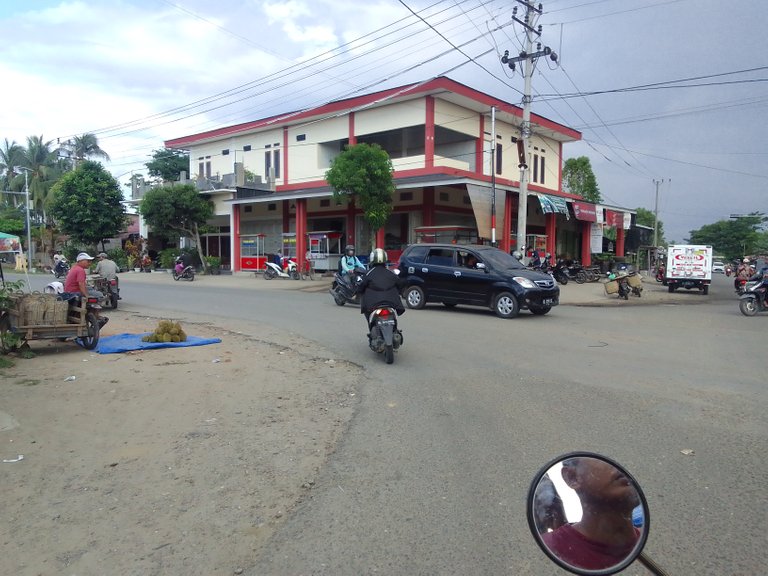 That's the summary of my story for today. I hope this will be entertainment for all of us. And thank you for all the friends who stopped by, hopefully we can meet again in the future too
---
---