Año 2021 te recordaré con amor// Year 2021 i will remember you with love [ESP/ING]
Feliz año nuevo 2022 comunidad de Hive, espero hayan tenido una hermosa navidad al lado de sus familiares y amigos.
He estado un poco alejada de la plataforma ya que me encontraba en Pariaguán (Anzoategui) pueblo de donde es mi familia, estuve un tanto ocupada además de la falta de internet por esa zona. Quiero hacer un pequeño paseo por mi 2021 el cual siento que fue un gran año para crecer y tomar riesgos por más grandes o pequeños que sean. Claro está que resumiré sino no acabo el post jajaja. También espero que no sea tarde para esto, estuve los primeros días del año reunida con amigos y familia.
Happy new year 2022 Hive community, I hope you had a beautiful Christmas with your family and friends.
I have been a little away from the platform since I was in Pariaguán (Anzoategui) town where my family is from, I was a little busy in addition to the lack of internet in that area. I want to take a little walk through my 2021 which I feel was a great year to grow and take risks however big or small they may be. Of course I will summarize otherwise I won't finish the post hahaha. I also hope it's not too late for this, I spent the first few days of the year getting together with friends and family.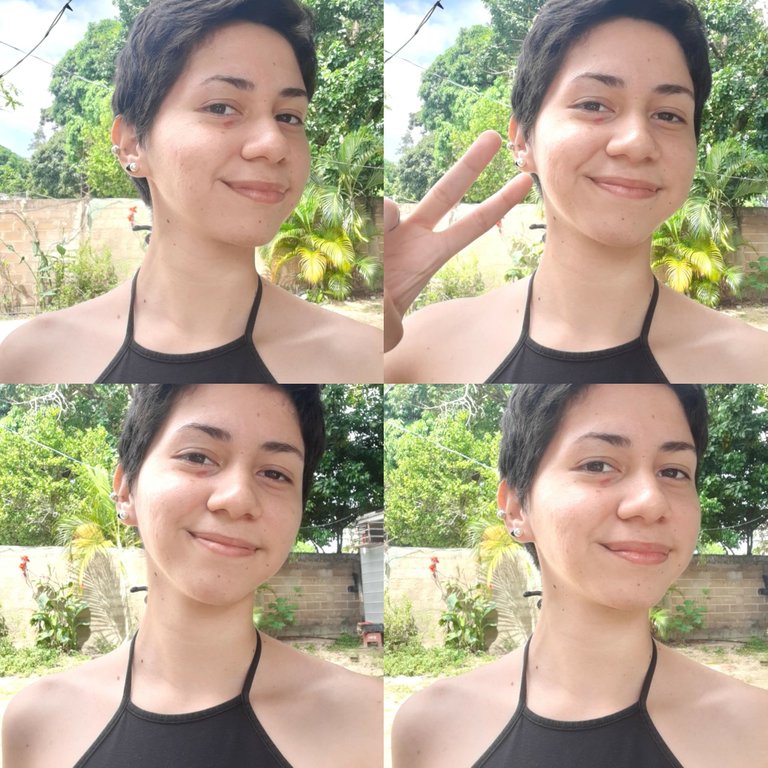 Como mencioné antes fue un año de aprendizaje me siento orgullosa de mí, recuperé mi confianza y seguridad, probé cosas nuevas (principalmente con colores ¡SI, con colores!), disfrute muchísimo con mis amigos y familia, tuve conversaciones incomodas pero necesarias también tuve peleas horribles pero necesarias, ignoré cosas de las cuales hoy me arrepiento, lloré mucho y reí en demasía... ¡Puff! ¿Que no hice yo!
As I mentioned before it was a year of learning, I feel proud of myself, I recovered my confidence and security, I tried new things (mainly with colors YES, with colors!), I enjoyed a lot with my friends and family, I had uncomfortable but necessary conversations, I also had horrible but necessary fights, I ignored things that today I regret, I cried a lot and laughed too much .... Puff! What didn't I do!
En fin, comencemos con estos recuerdos.
Anyway, let's start with these memories.

Primero quiero mostrarle a mi bebé Appa. Este perrito desde que llegó a mi vida me ha mordido, ladrado, besado y demás, el cariño que le tengo es muy grande. Suele acompañarme a leer, cuando desayuno, cuando arreglo mis uñas. Él siempre anda por ahí dando amor y algunas mordidas. A penas tiene un año aunque ya no es un cachorro para mi sigue siendo mi bebé. Y si pensaron que su nombre les recuerda a un bisonte volador es porque sí, de ahí viene su nombre, desde que está en la familia se no ha parecido muchísimo al bisonte volador Appa la mascota Aang. El perrito no es mío, le pertenece a una prima a la cual considero mi hermana sin embargo se ha sabido ganar mi corazón.
First I want to show you my baby Appa. This little dog since he came into my life has bitten me, barked, kissed me and so on, the affection I have for him is very big. He usually accompanies me when I read, when I eat breakfast, when I do my nails. He is always around giving love and some bites. He is barely a year old, although he is not a puppy anymore, he is still my baby. And if you thought his name reminds you of a flying bison, that's because it does, that's where his name comes from, since he's been in the family he has looked a lot like the flying bison Appa the pet Aang. The doggy is not mine, he belongs to a cousin who I consider my sister, but he has managed to win my heart.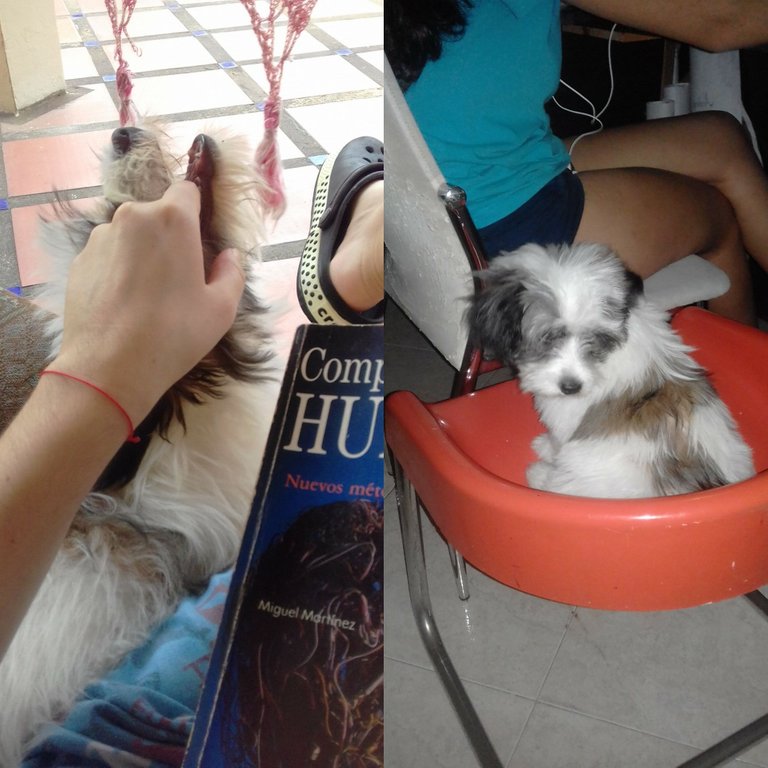 Mi prima Damelis, la dueña de Appa, cumplió 15 años su regalo lo entregué en Noviembre y ella cumplió en Febrero jajaja.
My cousin Damelis, the owner of Appa, had her 15th birthday, I gave her a present in November and she had her birthday in February hahaha.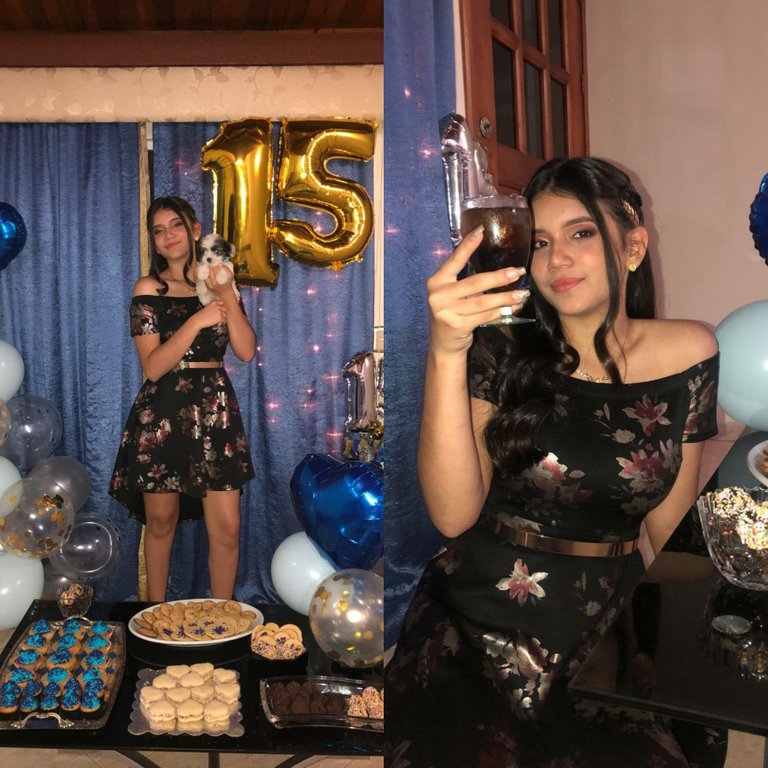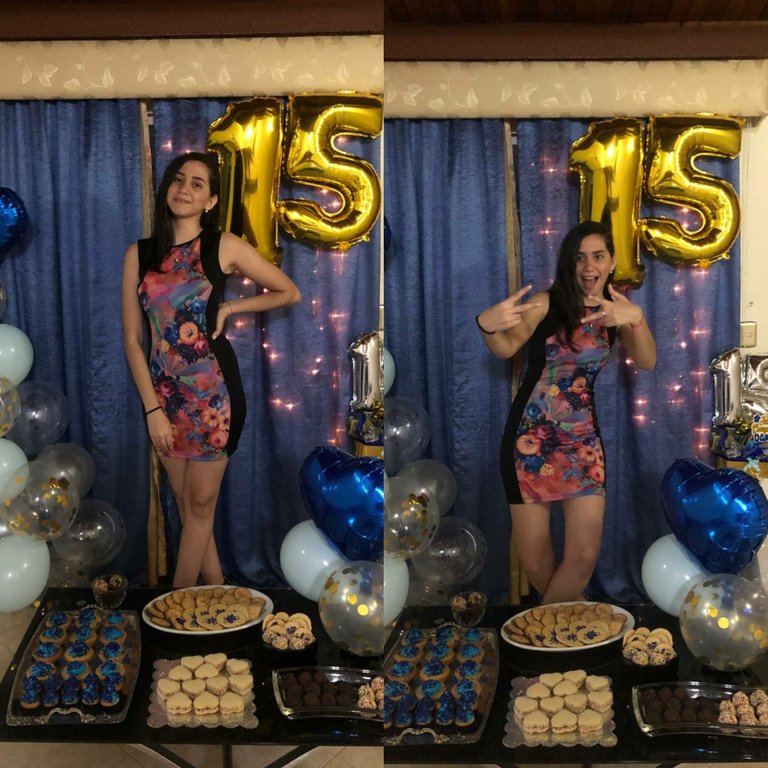 Bailé con mi hermana no sé en qué momento pero lo hice. La foto salió borrosa pero a mi me fascina así.
I danced with my sister I don't know at what time but I did it. The picture came out blurry but I love it that way.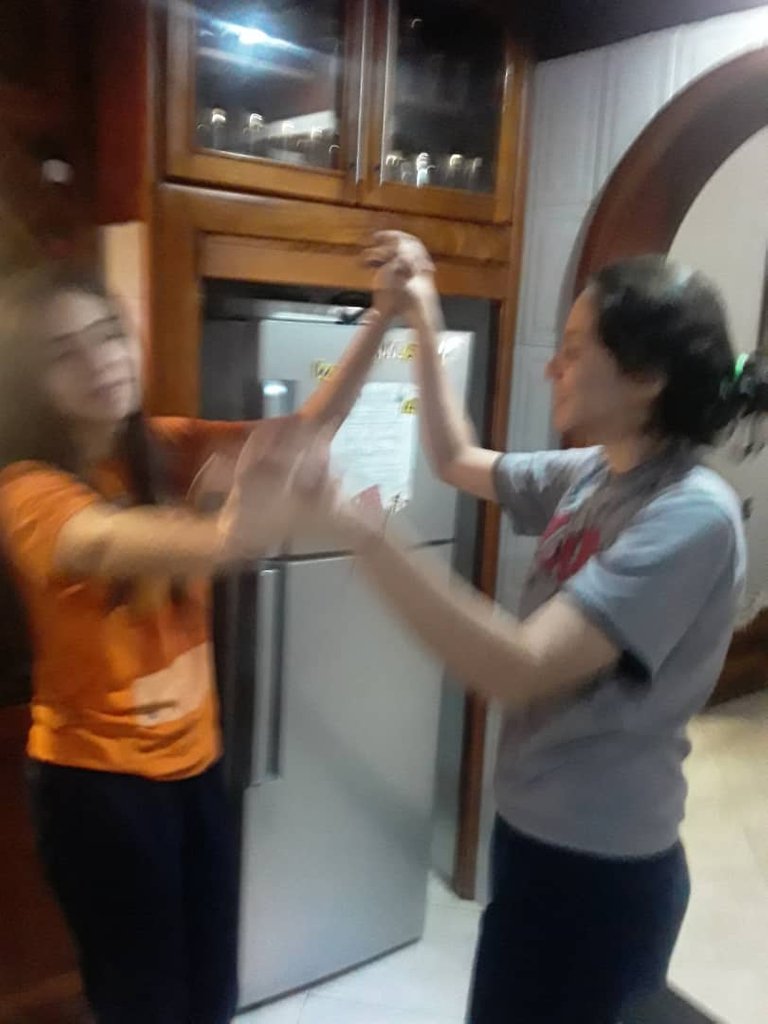 @yezzus21 se ha quedado en mi casa yo en la de él muchas veces, hemos tenido conversaciones de todo tipo, desde las más terapéuticas hasta la más graciosas y cómicas.
Jesus has stayed at my house and I have stayed at his many times, we have had conversations of all kinds, from the most therapeutic to the funniest and funniest.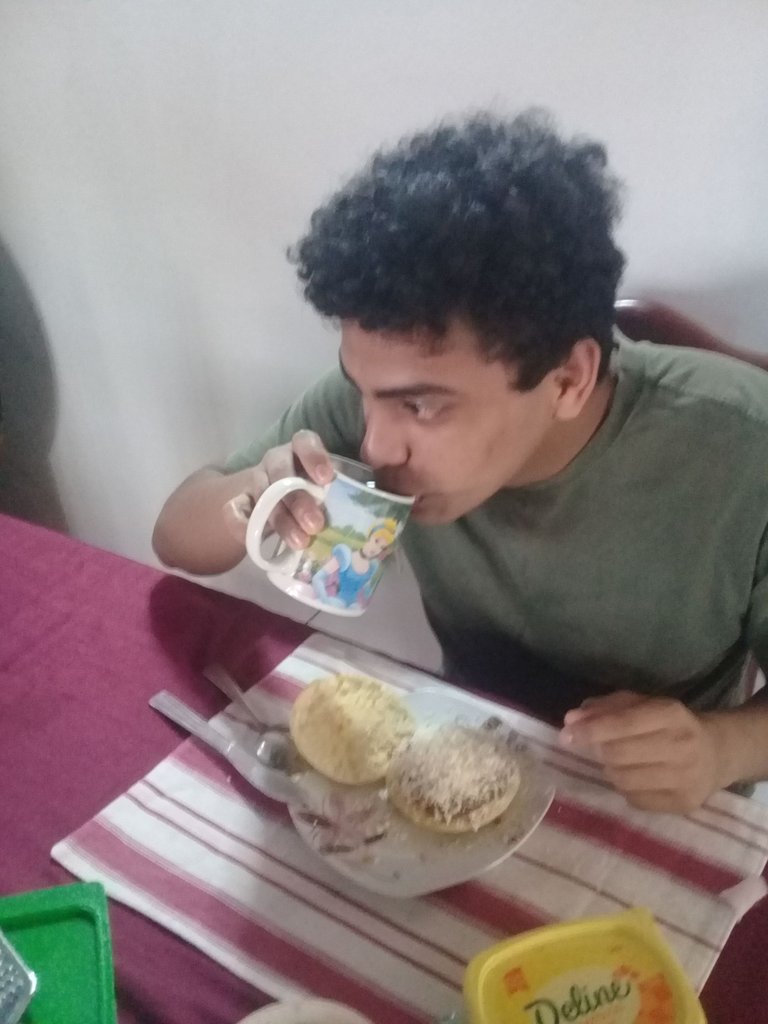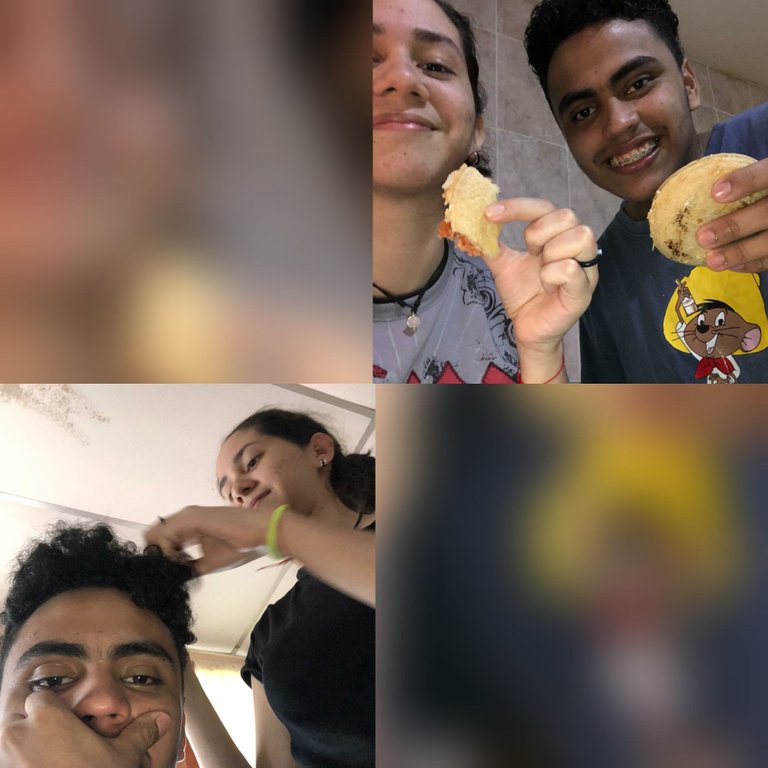 Con @yacfrost y @jeikold tuvimos un día de arte, desde temprano iniciamos con una clase dada por Jeikol sobre los colores y la forma en cómo tomar el pincel, al cabo de un rato yo hice lo quise y no seguí sus instrucciones jajaja.
With Yessica and Jeikol we had an art day, early on we started with a class given by Jeikol about colors and how to take the brush, after a while I did what I wanted and didn't follow his instructions hahaha.
Un tío me tomó esta foto, yo le tenía miedo y curiosidad a los pelicanos. Me dijo: ¡Sobrina, sobrina póngase ahí para tomarle una foto! No sé cuando la tomo ya que yo estaba al pendiente de que ninguno de esos animales me cayera encima jajaja.
An uncle took this picture of me, I was afraid and curious about pelicans. He told me: Niece, niece get over there to take a picture! I don't know when he took it because I was watching out that none of those animals fell on me hahaha.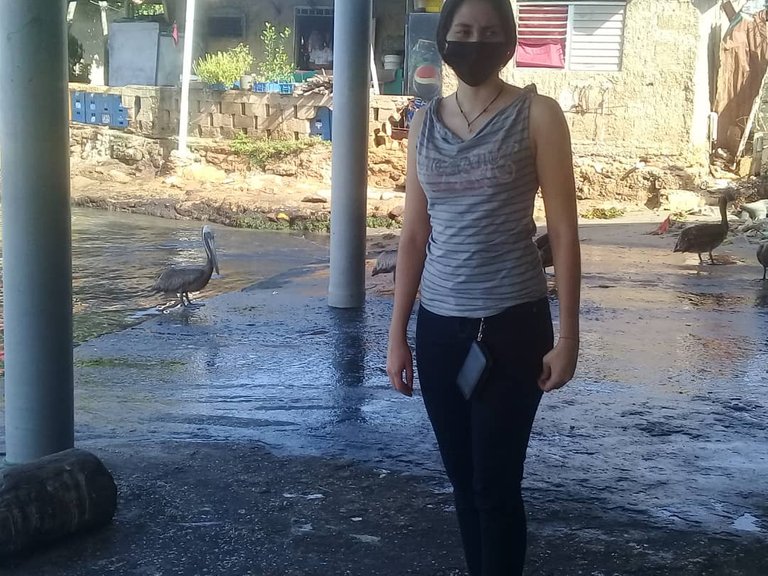 Visité a mi major amigo Diomer y lo obligué a tomarnos una fotografía ya que a él no le gustan. Fue un día bastante lindo y divertido.
I visited my best friend Diomer and forced him to take a picture of us since he doesn't like them. It was quite a nice and fun day.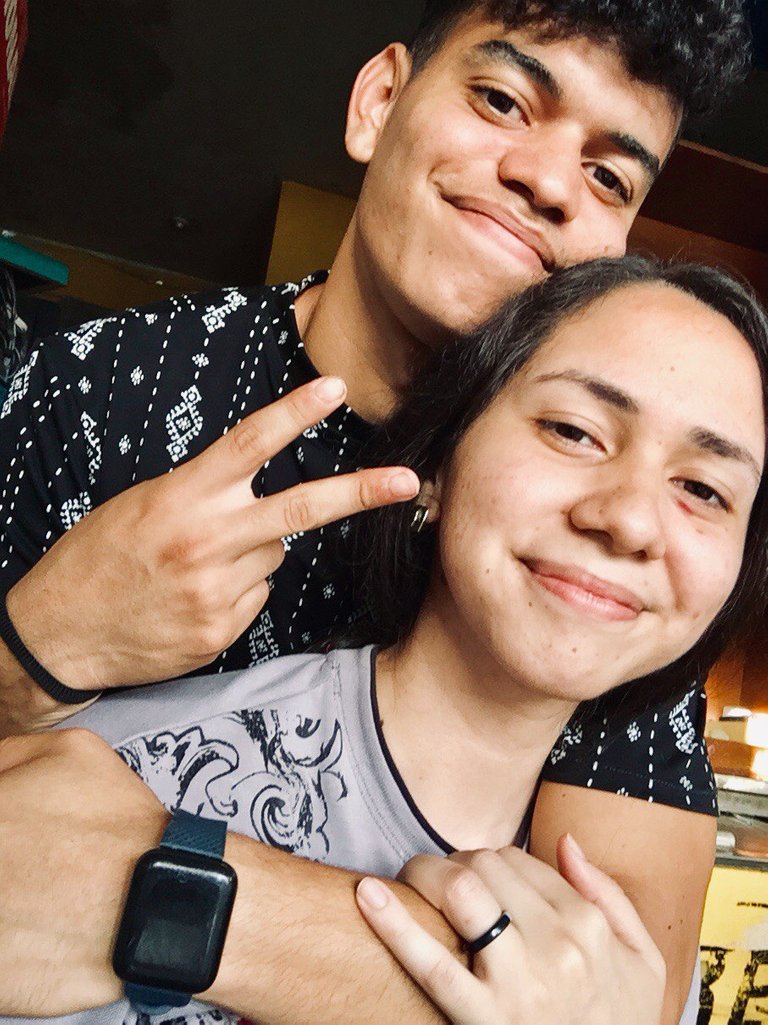 Jeikol y yo compartimos mucho, tuvimos un día de café y anécdotas. Al día siguiente fui a visitarlo y reimos tanto que hasta lloramos.
Jeikol and I shared a lot, we had a day of coffee and anecdotes. The next day I went to visit him and we laughed so much that we even cried.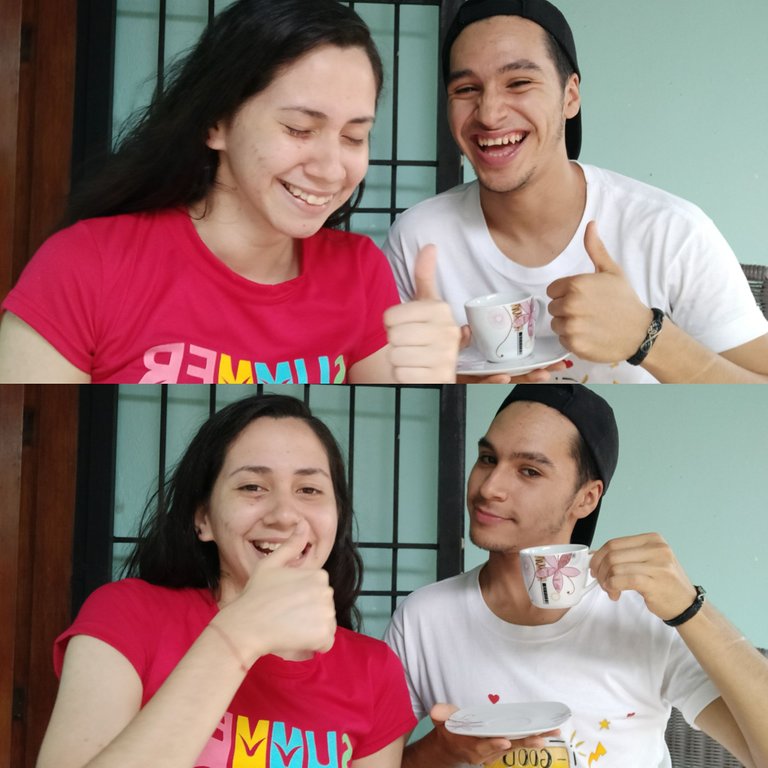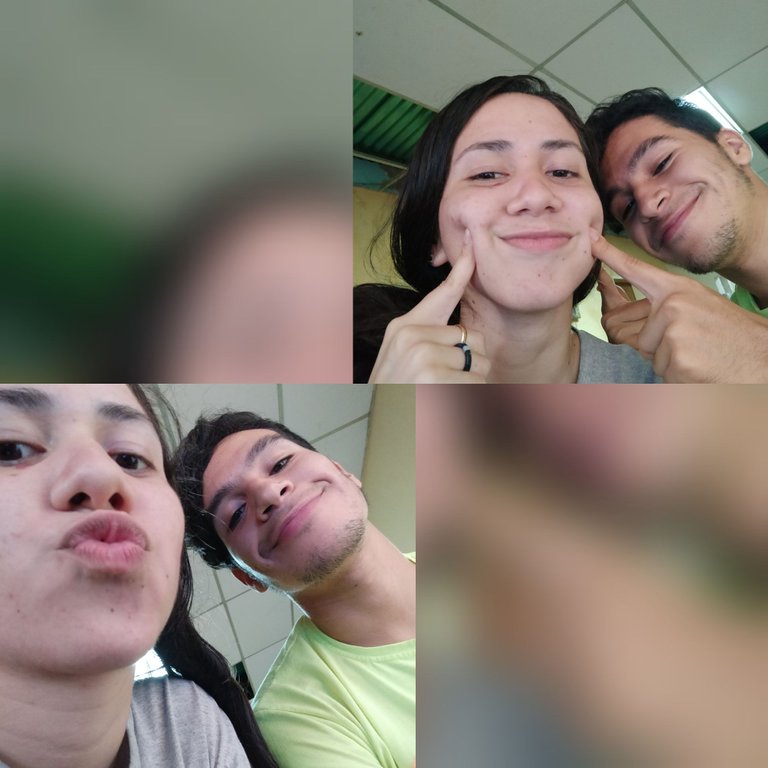 En el mes de junio celebramos el cumpleaños de Jeikol, primero llegué a casa de @gvalentinaastu y al final terminamos en casa de mi amigo muy pero muy tarde. Al día siguiente Jeikol cocinó para nosotros su especialidad; "panquecas"
In the month of June we celebrated Jeikol's birthday, first I came home from Grecia and in the end we ended up at my friend's house very, very late. The next day Jeikol cooked for us his specialty; "pancakes".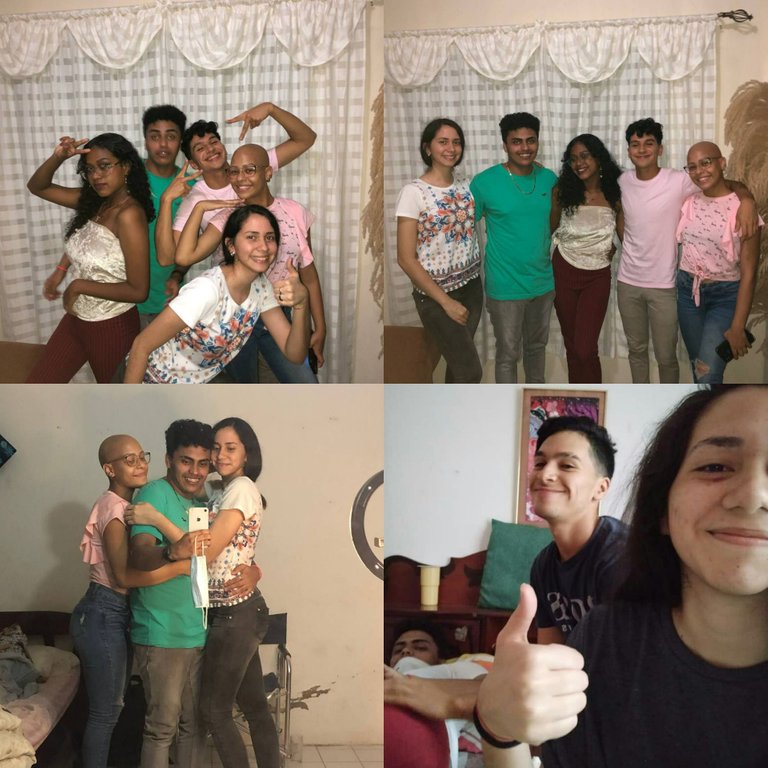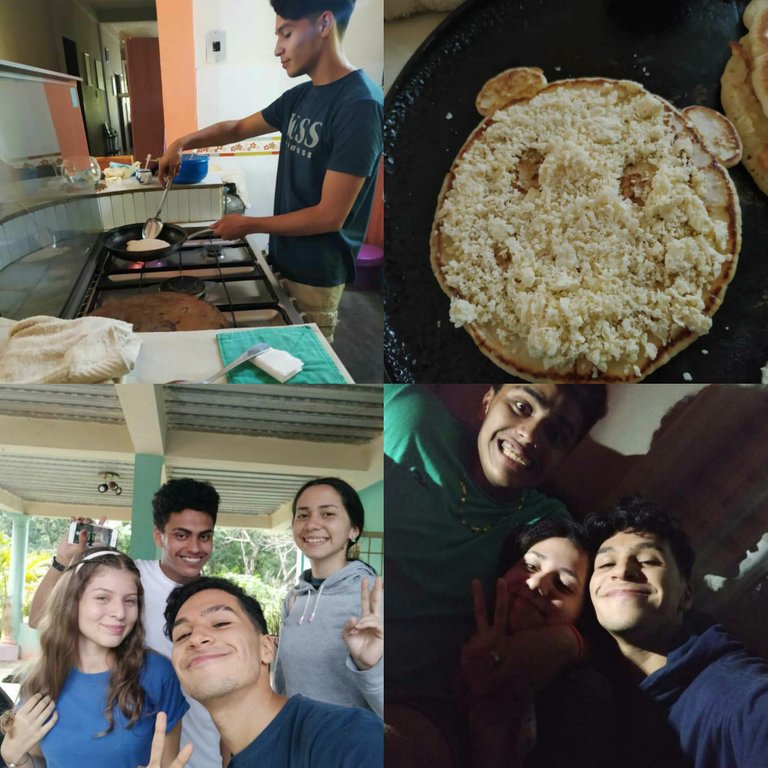 Fechas antes de mi cumpleaños me cortaron el cabello, esto lo tenía decidido hace mucho tiempo pero pude lograrlo fue en esos días.
Dates before my birthday I got my hair cut, I had decided this a long time ago but I was able to do it in those days.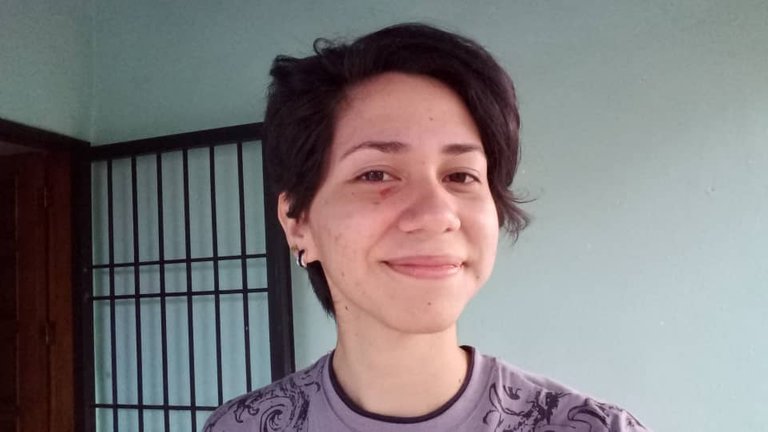 Mi cumpleaños fue bailar, bailar y más bailar. Jugamos Just Dance desde las 12 am hasta las 10 pm, todos debían bailar si querían comer jajaja. Fue divertido ver a más de uno danzando.
My birthday was dancing, dancing and more dancing. We played Just Dance from 12 am until 10 pm, everyone had to dance if they wanted to eat hahaha. It was fun to see more than one dancing.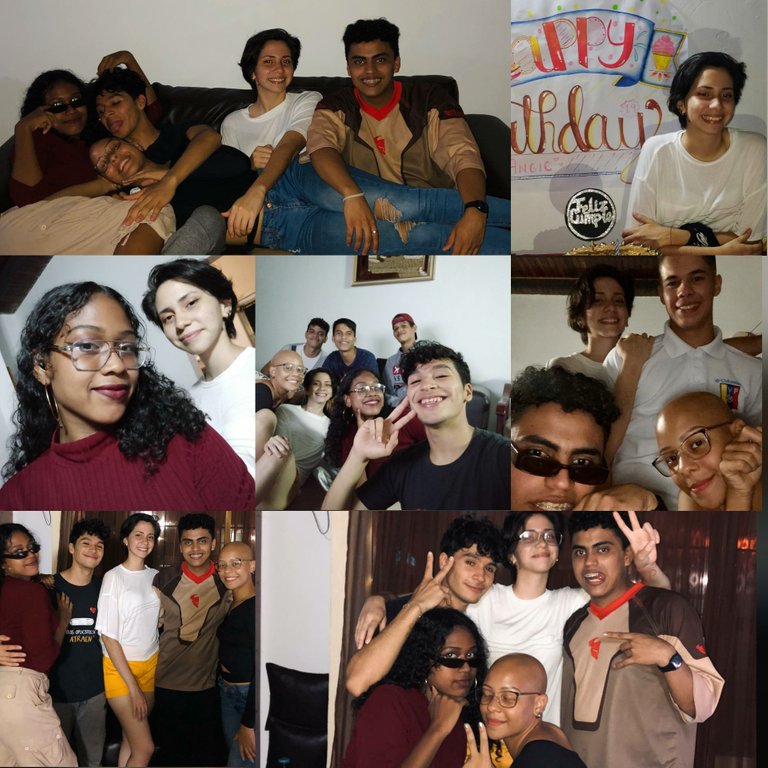 Con Jeikol he tenido "pequeñas expediciones" como solemos llamarlas, hemos salido y caminado tanto que ya no queremos hacer eso dentro de un tiempo.
With Jeikol I have had "little expeditions" as we usually call them, we have gone out and walked so much that we don't want to do that anymore in a while.
Fuimos como "niños" grandes que somos a abrir una cuenta de banco.
We went as big "kids" to open a bank account.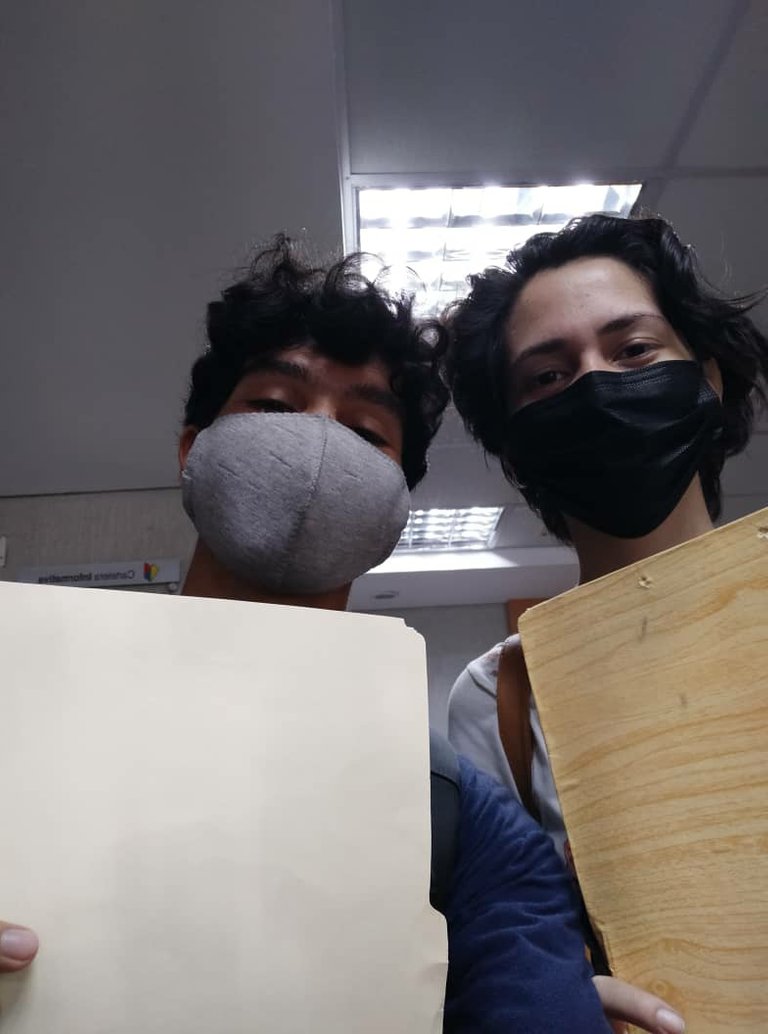 Viajamos a casa de Jesús, visitamos a su papá algunas veces y fuimos a una fiesta donde conocimos gente un poco loca.
We traveled to Jesus' house, visited his dad a few times and went to a party where we met some crazy people.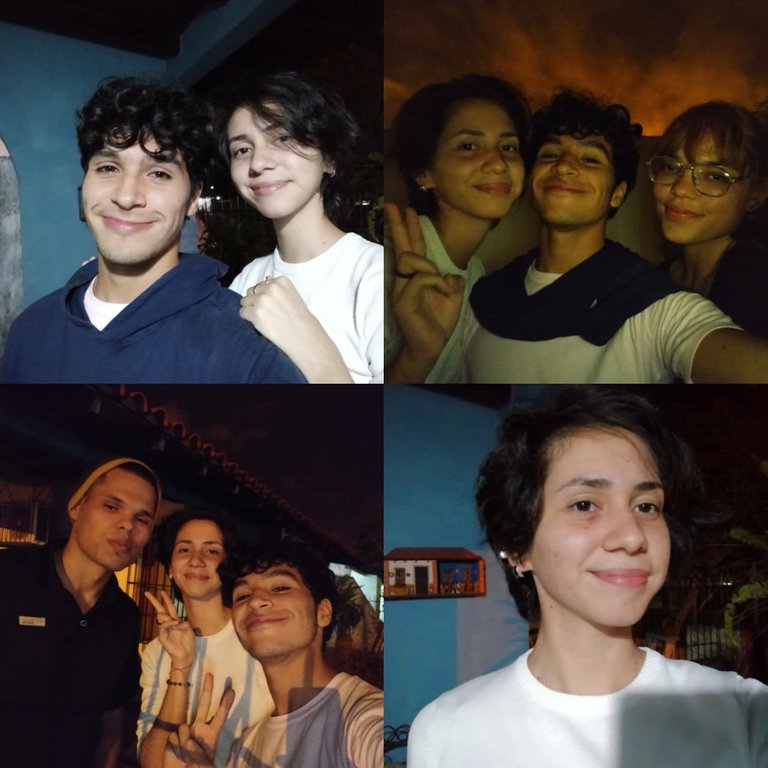 Tuvimos en casa de grecia un día de hamburguesas, lo llamamos su "no cumpleaños" y que bueno que lo hicimos ya que en su verdadero cumpleaños no pudimos asistir.
We had a hamburger day at grecia's house, we called it her "unbirthday" and it's a good thing we did it since we couldn't attend her real birthday.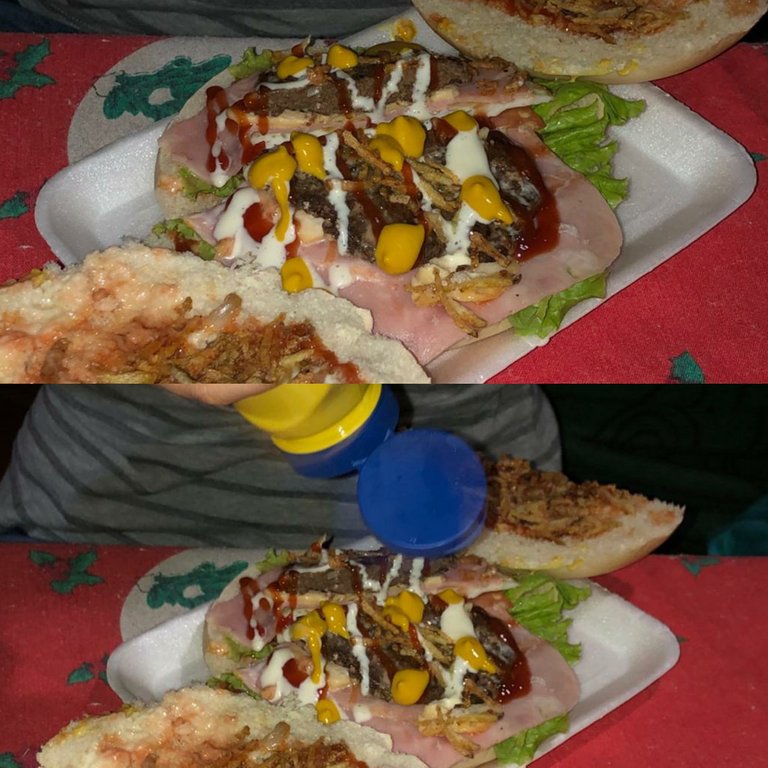 Viajo a Anzoategui con mi familia para el cumpleaños de Karliuska y quedarme un tiempo allí, ya saben… cambiar un poco el panorama.
I am traveling to Anzoategui with my family for Karliuska's birthday and stay there for a while, you know... change the scene a bit.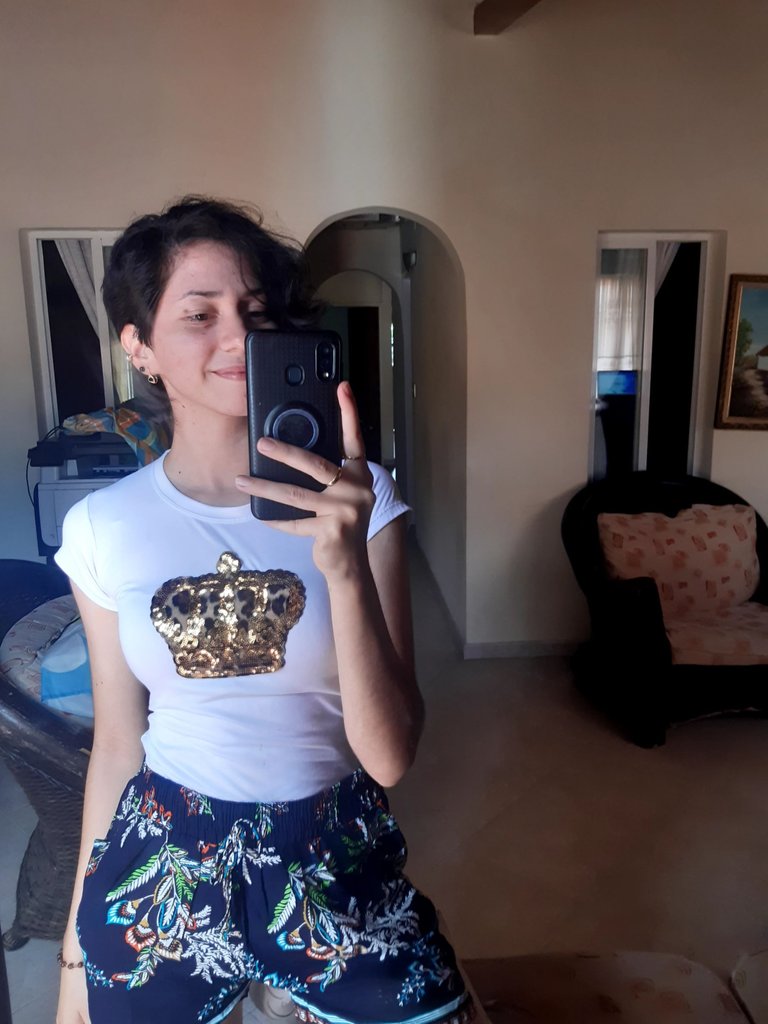 Luego de unas semanas decidí cortarme el cabello de nuevo. Pasado una semana mi primita cumplió años aunque la fiesta se hizo después de unos días.
After a few weeks I decided to cut my hair again. A week later my little cousin had her birthday, although the party took place after a few days.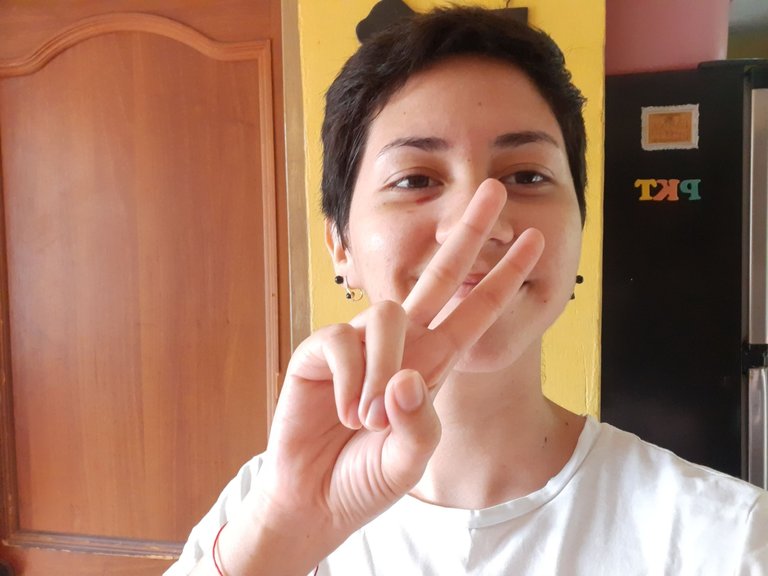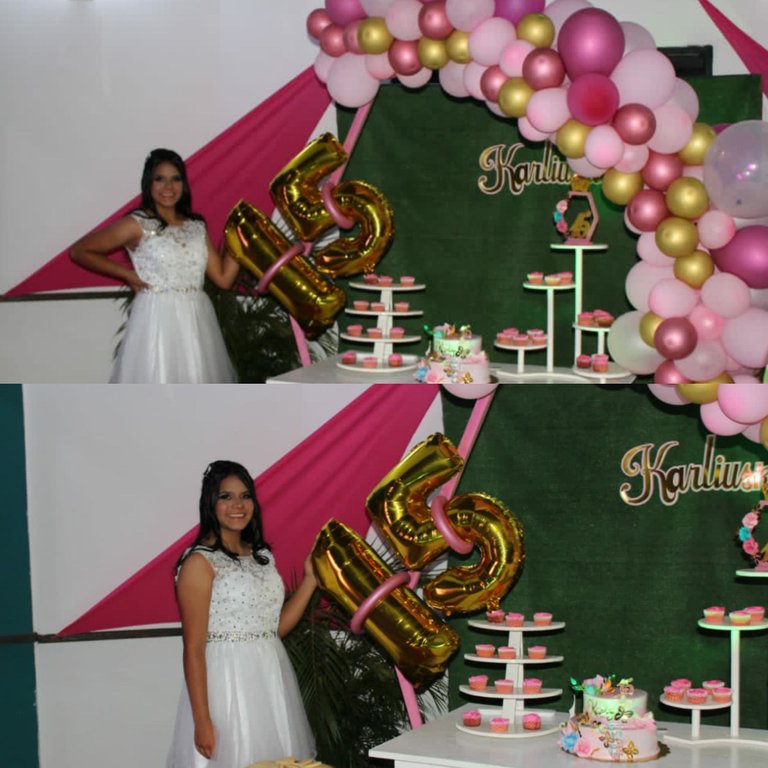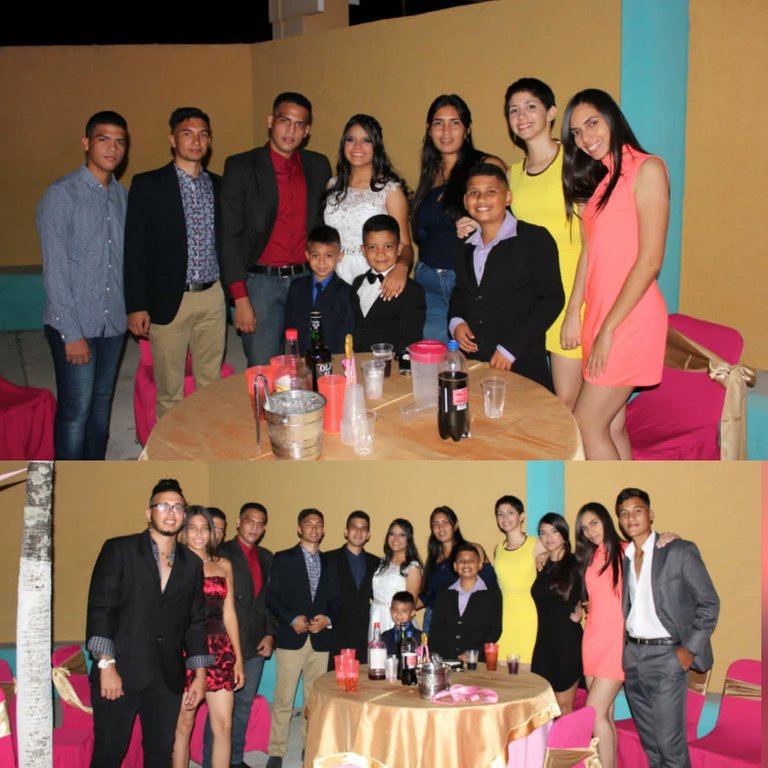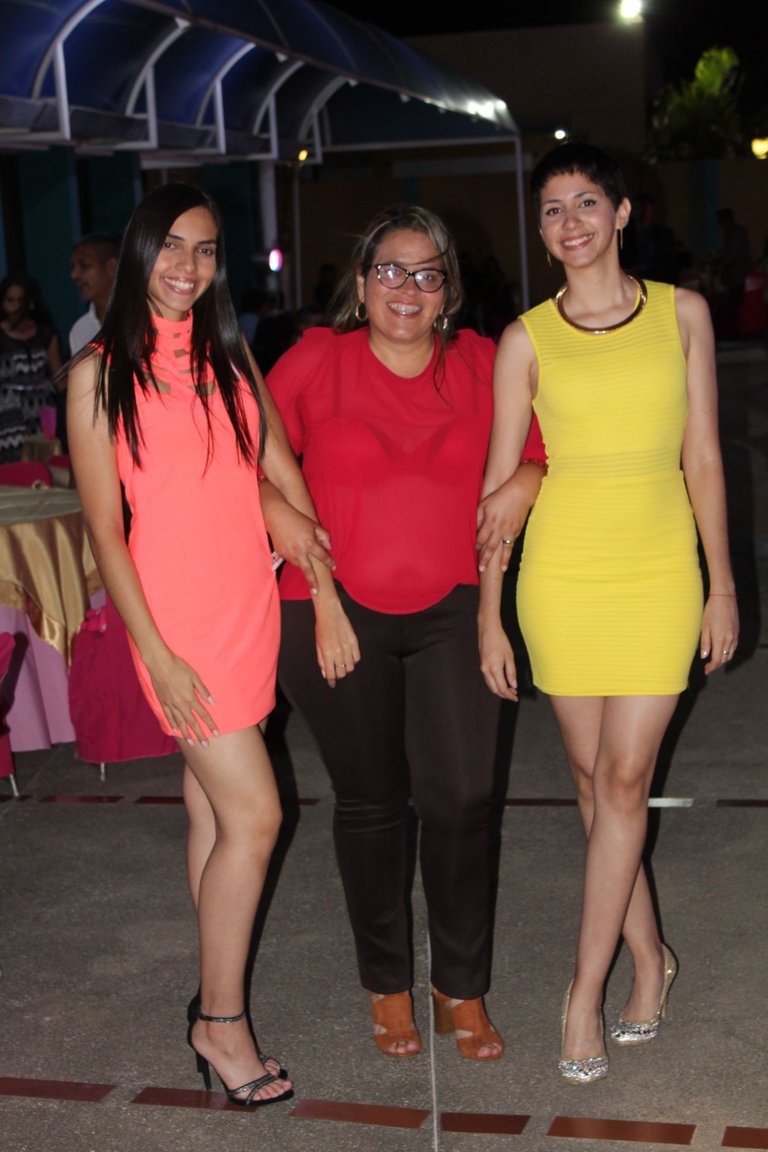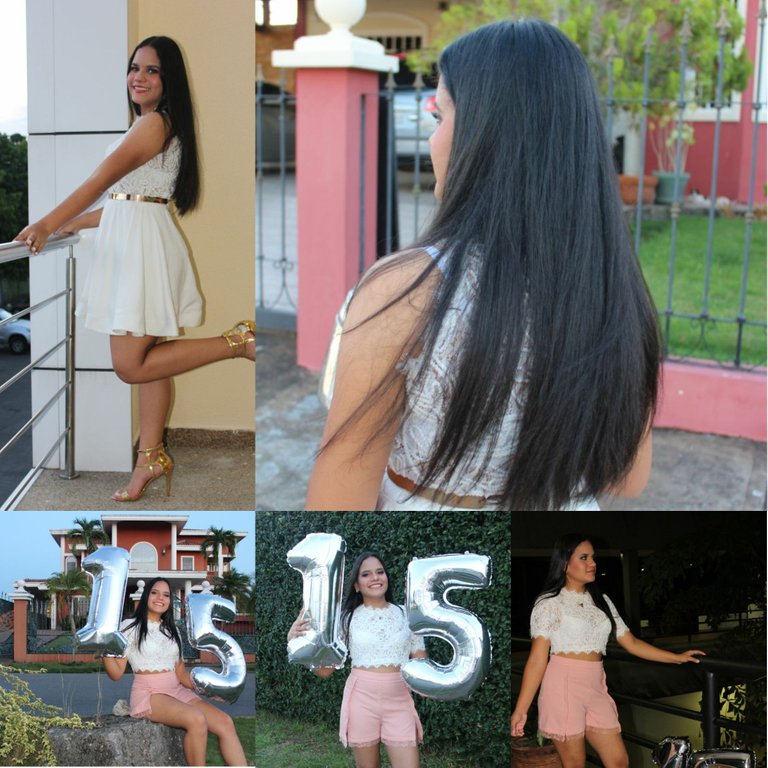 En Anzoátegui conocí gente muy linda, tres hermanos que están un poco locos (Cesar, Genesis y Cesar Alexander) y una chica realmente amigable llamada Corina.
In Anzoátegui I met very nice people, three brothers who are a little crazy (Cesar, Genesis and Cesar Alexander) and a really friendly girl named Corina.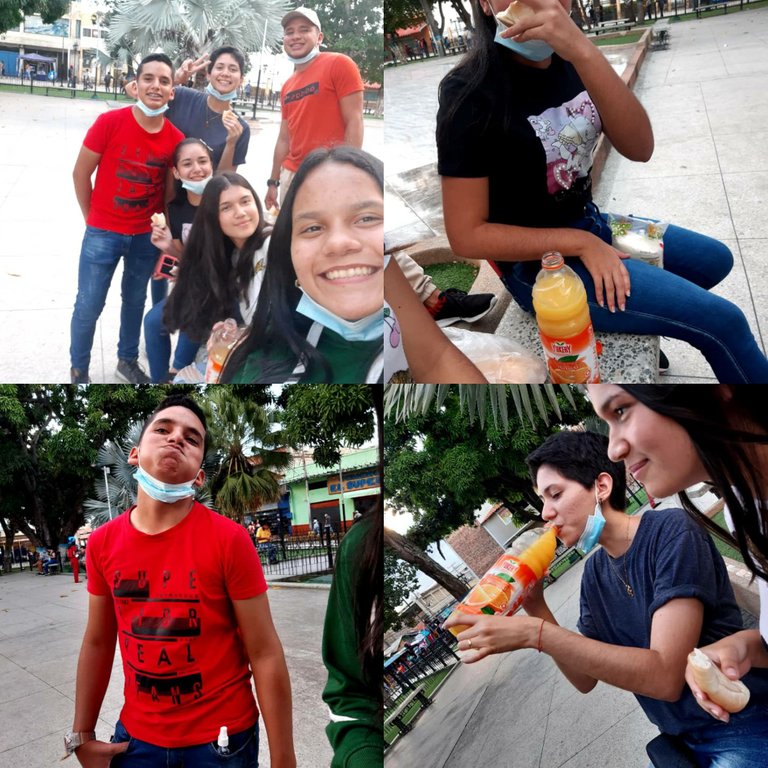 Asistí al cumpleaños de Corina con mis locos nuevos amigos.
I attended Corina's birthday with my crazy new friends.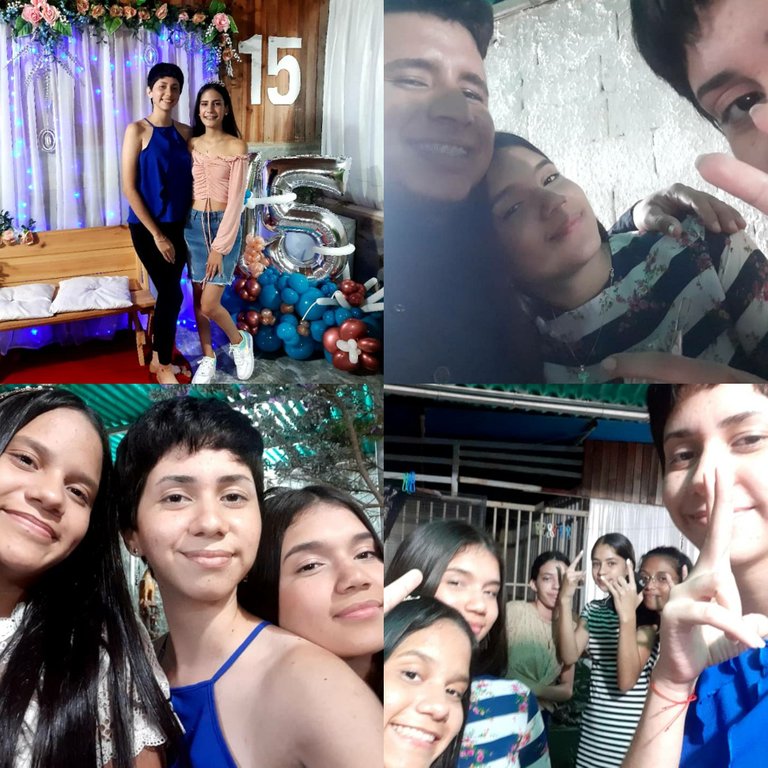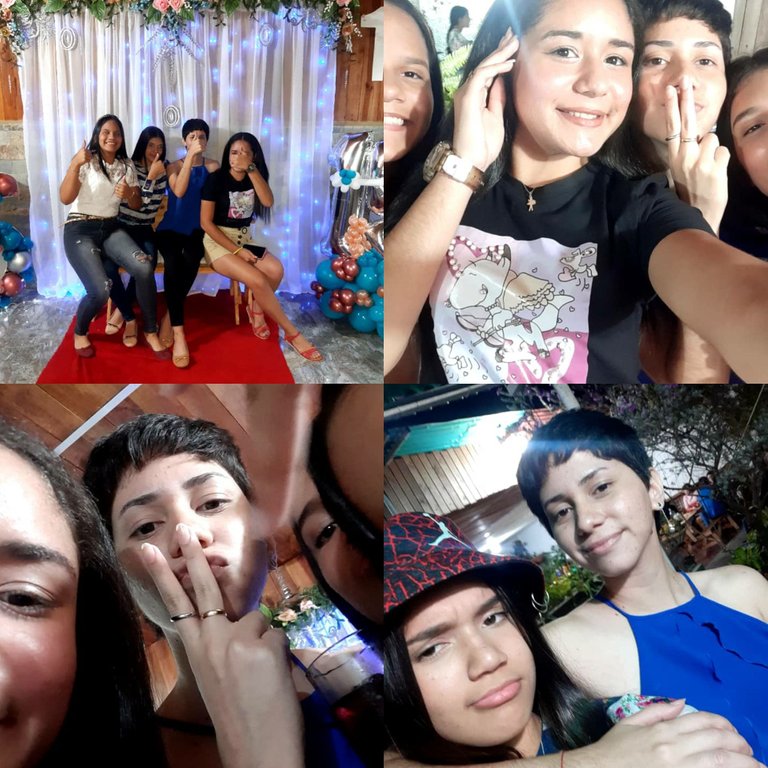 Vimos a Alejandro jugar béisbol, cuando este partido llegó a su fin mi familia participó en los rustitriales de San tome.
We watched Alejandro play baseball, when this game came to an end my family participated in the San Tome rustitrials.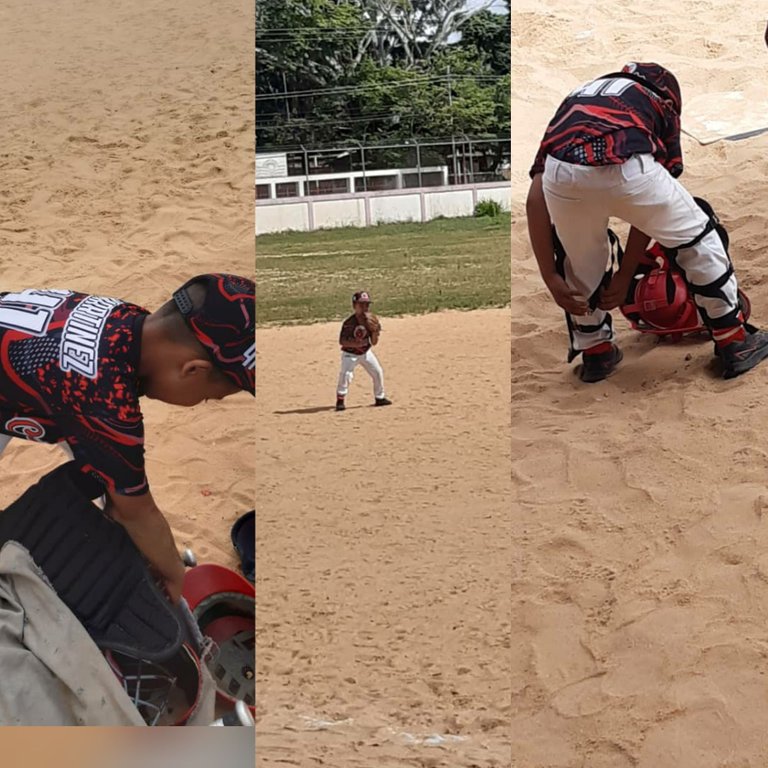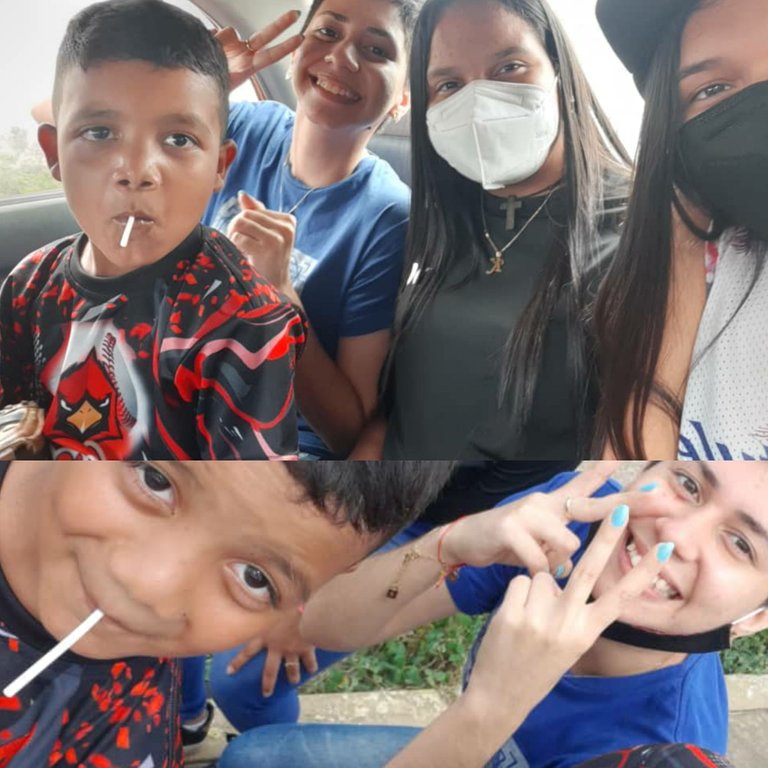 El sol y la tierra eran muy molestos, los carros en la competencia fallaron y uno de ellos de dañó casi por completo tuvo que ser remolcado por una grúa. El atardecer fue lo que más disfruté.
The sun and dirt were very annoying, the cars in the competition failed and one of them was almost completely damaged and had to be towed away by a crane. The sunset was what I enjoyed the most.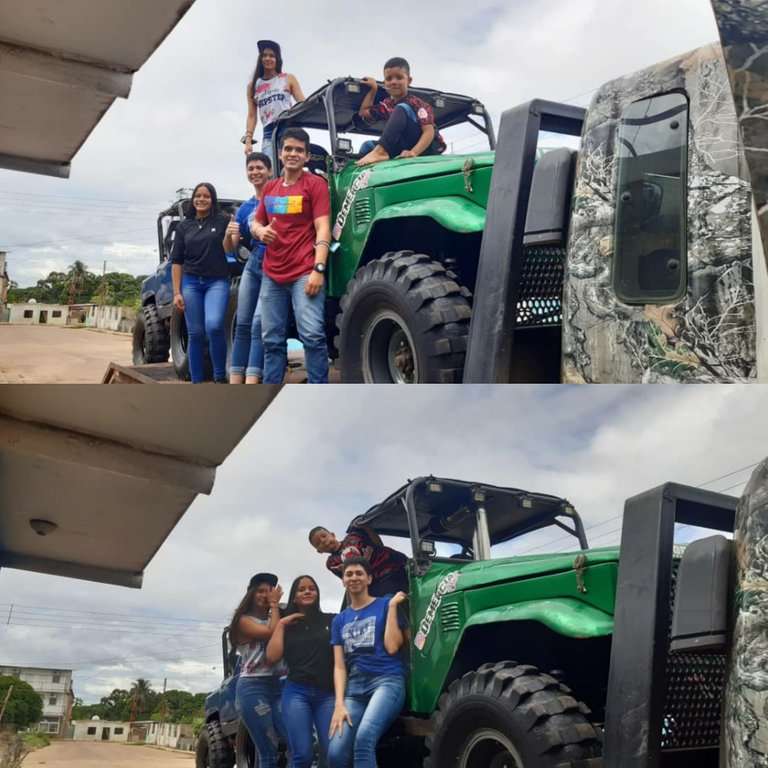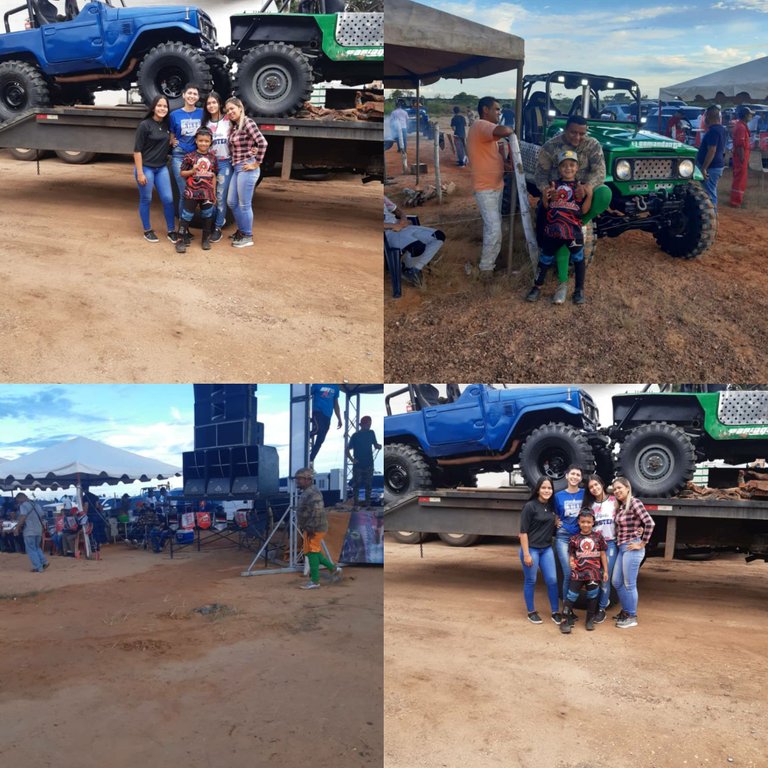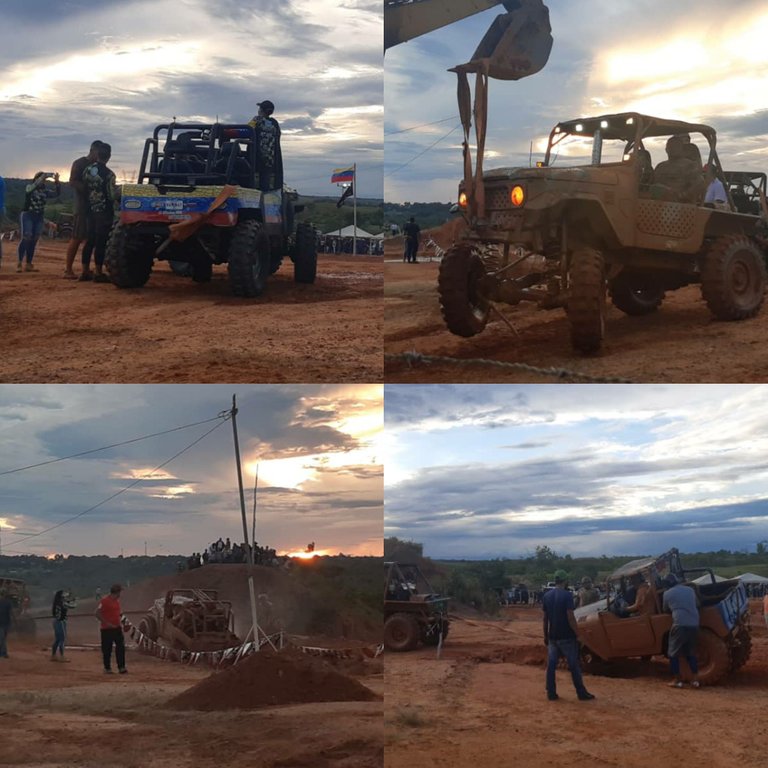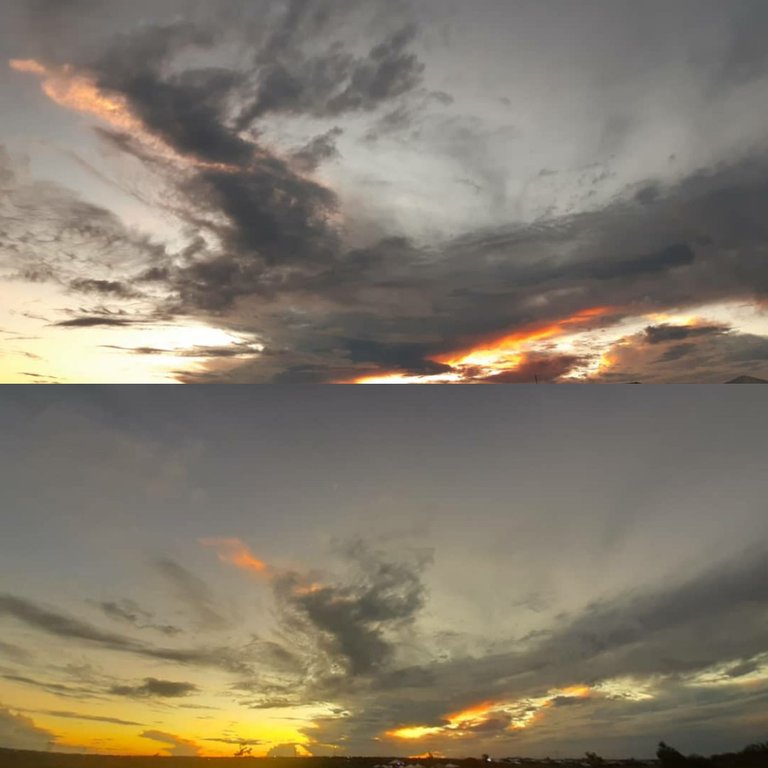 Lo último que hice en Pariaguán antes de regresar a mi casa por Navidad fue salir a comer helados con mis primos más pequeños.
The last thing I did in Pariaguán before returning home for Christmas was to go out for ice cream with my younger cousins.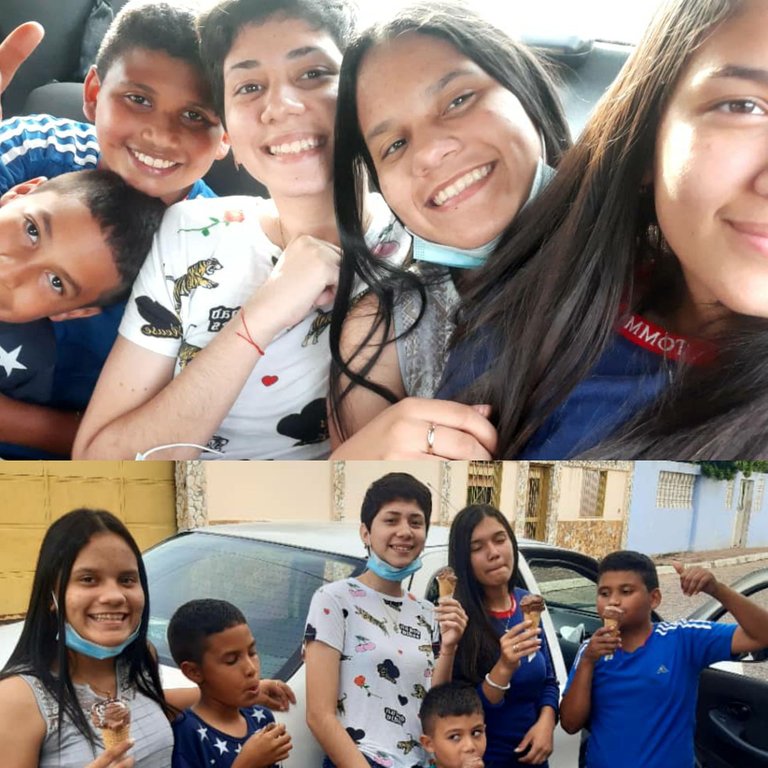 Ya en casa, hablé con mi prima Karliuska en medio de una calle a las 3am mientras todo el mundo dormía. Fue una buena charla. Omitan el hecho de que parecemos zombis, el sueño que teníamos era horrible jajaja
Already at home i talked to my cousin Karliuska in the middle of a street at 3am while everyone was sleeping. It was a good chat. Omit the fact that we look like zombies, the dream we had was horrible hahaha.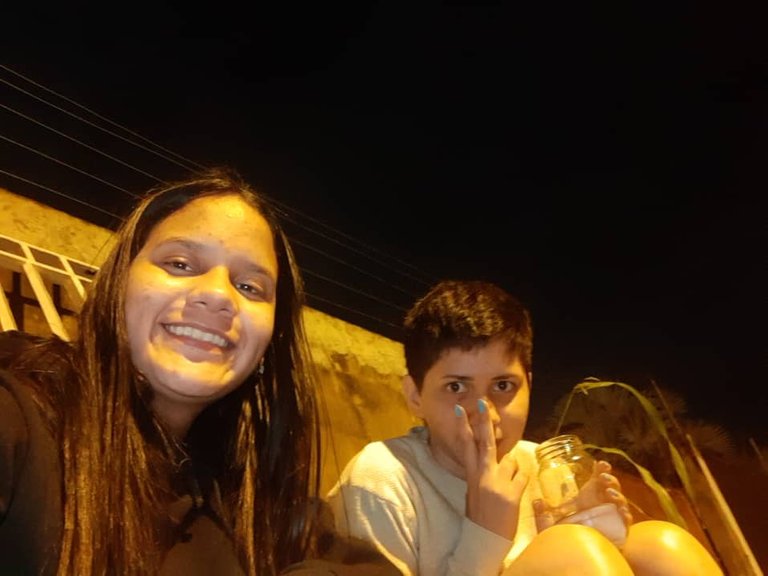 Navidad y año Nuevo fue con mi familia, el 24 y 25 estuve con mis tíos y primos maternos, ya el 31 estuve con mi papá y mi hermana pasando el día como nunca. Mi hermana no vive conmigo desde hace un tiempo así que aprovechamos lo que podemos para estar con ella.
Christmas and New Year was with my family, on the 24th and 25th I was with my uncles and maternal cousins, and on the 31st I was with my dad and my sister spending the day like never before. My sister hasn't lived with me for a while so we take advantage of what we can to be with her.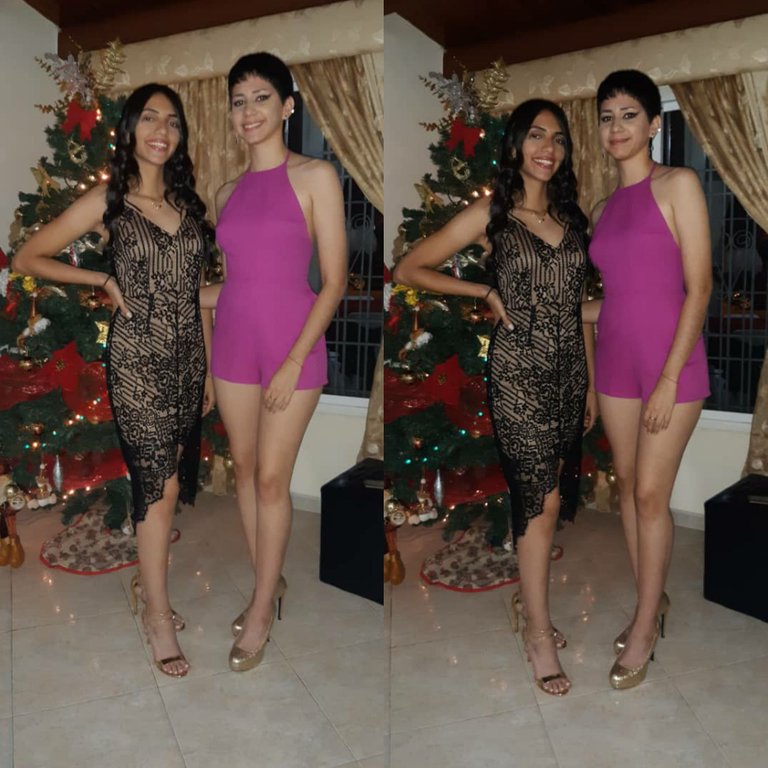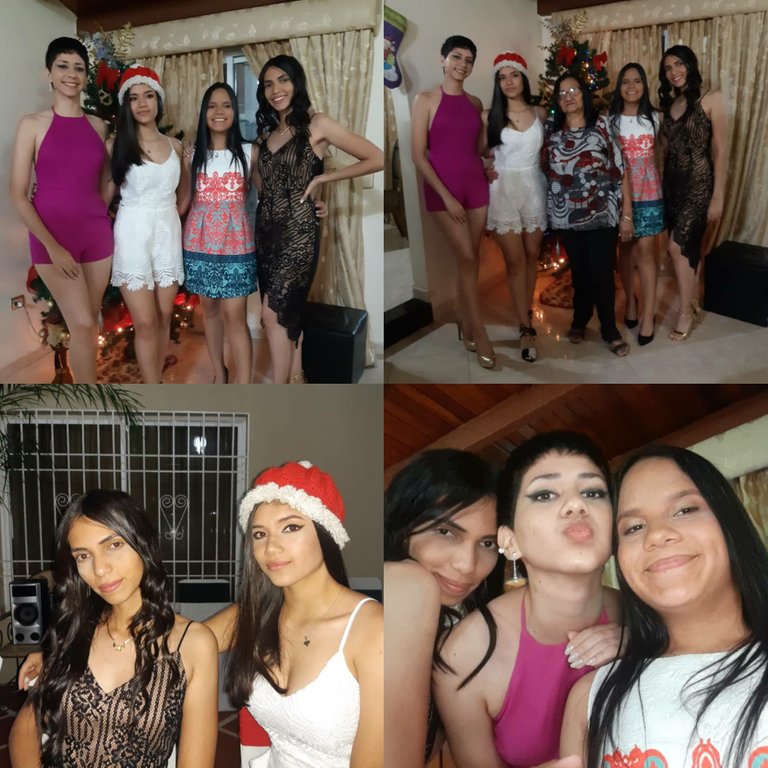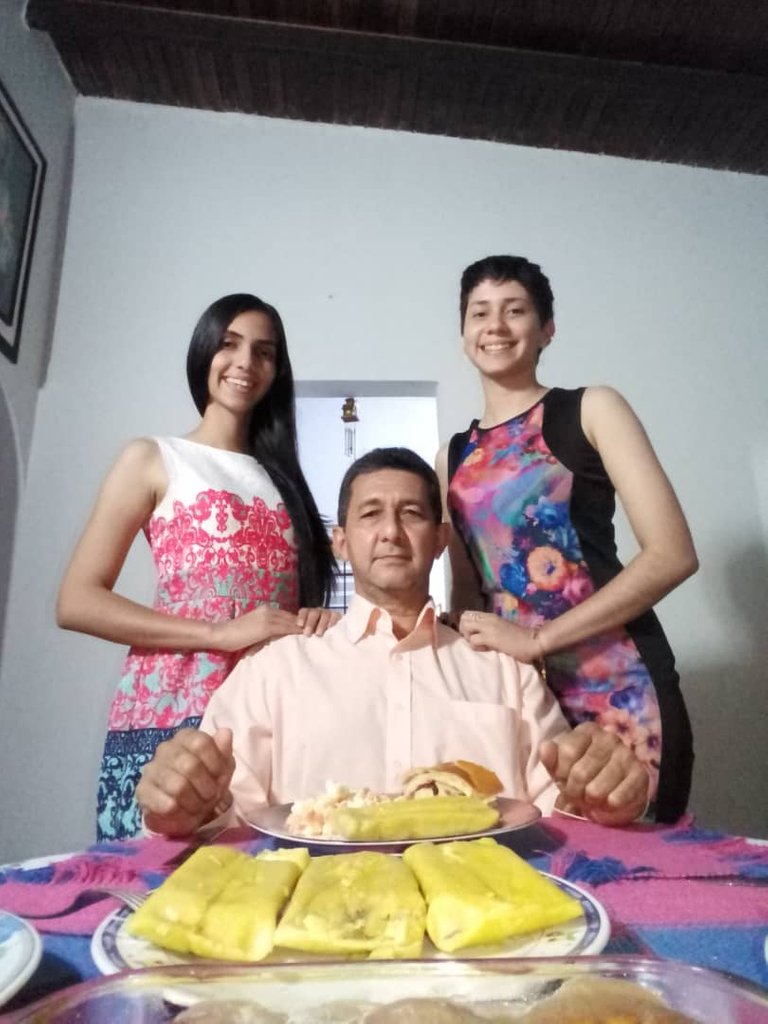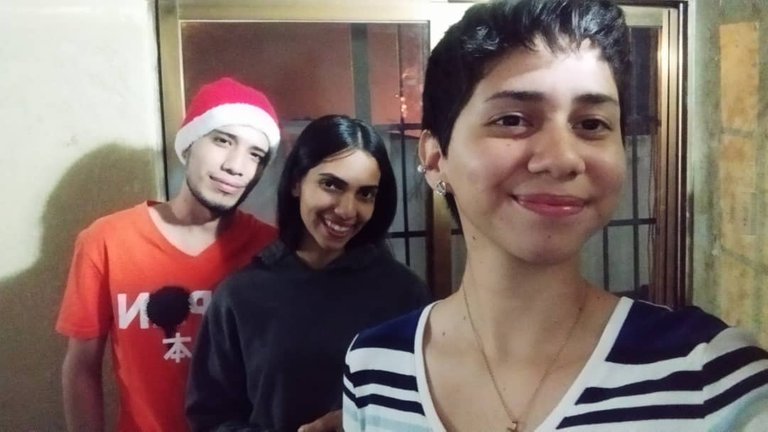 Muy bien, explico porque hablé anteriormente de colores y mi orgullo como persona, como pueden notar en muchas de las fotografías suelo usar negro y gris, no son mis colores favoritos pero amo vestirme así. Estuve intentando cosas nuevas aunque no tengo fotos (No quise tomarlas) les diré que mis uñas estuvieron de muchos tonos ese año, desde Rosado y turquesa hasta amarillo y verde. Me gusta lo neutro en cuanto a mi vestimenta y accesorios. Experimenté bastante en el 2021 y para mí fue excelente este tipo de riesgo aunque son pequeños significan mucho.
I read so much about emotional relationships and childhood traumas that I have also been working on it, I have advanced enough, I have improved my relationships and my communication with others, the way I express myself also improved a lot, some people congratulated me for that and others I don't know if they noticed or simply decided not to comment on it. The important thing of my 2021 was my progress as a human being, I hope with all my heart that you have grown and improved as people, as professionals and more... keep it up, don't give up and soon you will see the results.
Leí tanto sobre relaciones afectivas y traumas de la infancia que también he estado trabajando en ello, he avanzado lo suficiente, he mejorado mis relaciones y mi comunicación con otros, la forma de expresarme también mejoró muchísimo algunas personas me felicitaron por eso y otras no sé si dieron cuenta o simplemente decidieron no comentarlo. Lo importante de mi 2021 fue mi avance como ser humano, espero de corazón que ustedes hayan crecido y mejorado como personas, como profesionales y más… sigan así, no se rindan y pronto verán los resultados.
Alright, I explain why I talked before about colors and my pride as a person, as you can notice in many of the pictures I usually wear black and gray, they are not my favorite colors but I love to dress like that. I was trying new things although I don't have pictures (I didn't want to take them) I will tell you that my nails were in many shades that year, from pink and turquoise to yellow and green. I like neutrals when it comes to my outfits and accessories. I experimented quite a bit in 2021 and for me this kind of risk was excellent even though they are small they mean a lot.
Sin más que agregar feliz inicio de año y muchas bendiciones a todos.
Without further ado, happy beginning of the year and many blessings to all.
Todas las imagen son de mi propiedad. Editadas con la app Polish// All images are my property. Edited with the Polish app.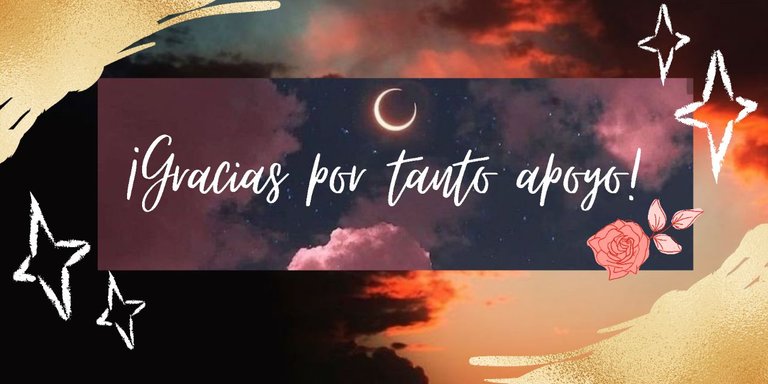 ---
---