Hive blog 49: city life| the taste from the province

Hello hiver friends 😊.
My sister and my relatives arrived from our province via the bus Leyte to Manila. They brought with them some of our local produce. We enjoyed sharing and eating together while we talked about how their travel experience was. It took them two nights and one day on the road with some bus issues on the way. I was glad they arrived safely.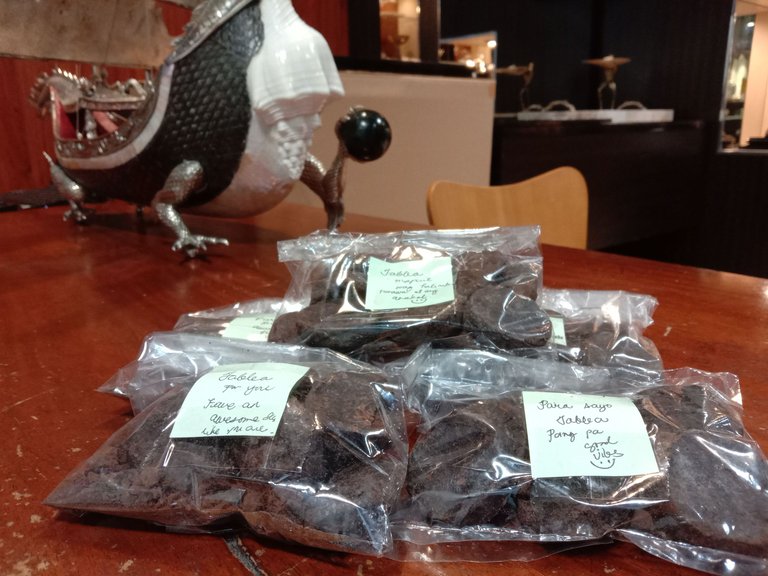 The tablea or pure cacao was then prepared for a hot chocolate paired with puto maya, very common snacks at home.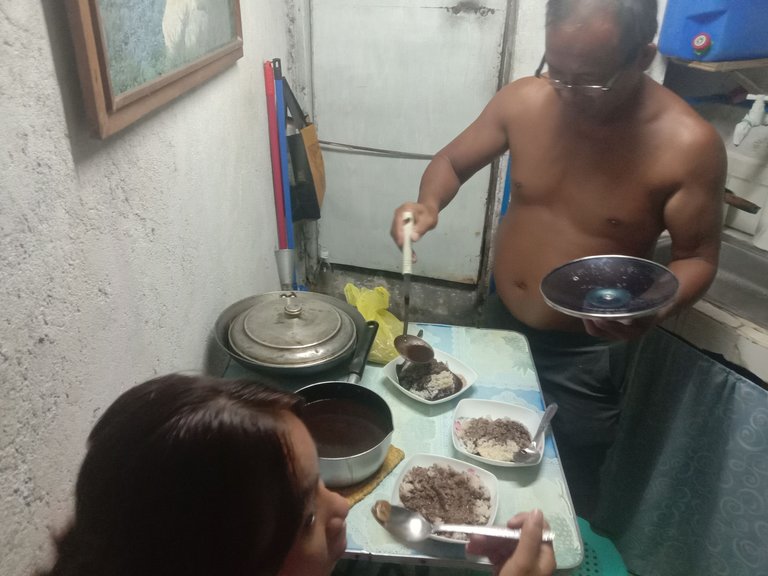 It was simple and yet it feels like home while eating it with your family. We enjoyed the hot chocolate that rainy afternoon Sunday.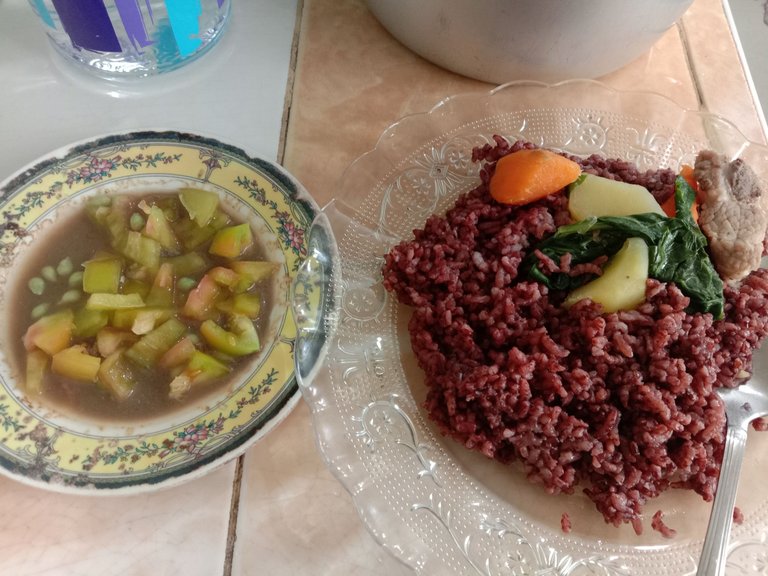 They also brought red rice. Oh, how I love the newly grind rice. Its different than what we have here in the city. Our cousins gave us some. I couldn't say no. Its a treat for me, paired with ginamos. Salted fish is not for everybody but its acquired taste. We grew consuming it as a viand paired with hot rice. Ginamos smell is strong to some, but I know Visayan people likes it as a dip for blanched veggies. Have you tried it?
After all the eating, we had some taste of the Bahalina. 'Tuba' or coconut wine.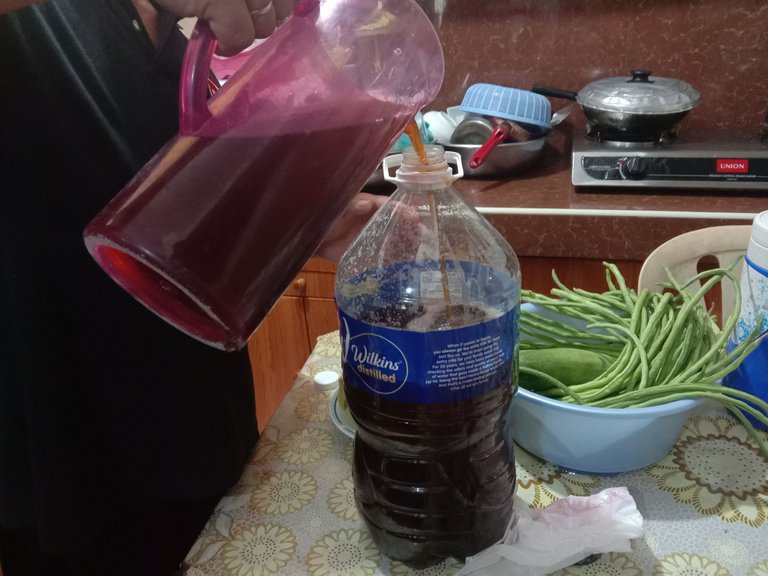 The five gallon tuba was shared to everybody. Manoy Juan has filled the gallon for our other cousins. We drunk them later. I had four glasses of it and I said it was enough for me. I was worried if I drunk more and I would be tipsy. I was yet to ride bus later to the house after getting my sister.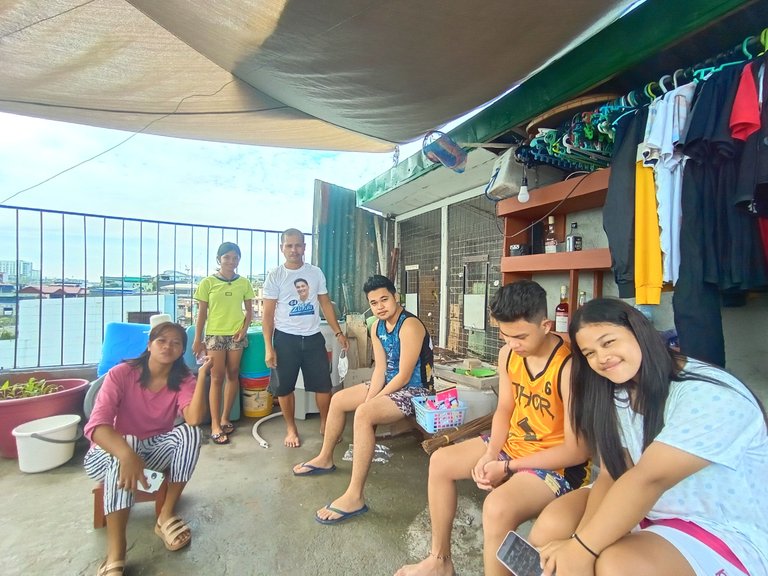 We had a little reunion at the roof top and talked about there experiences on their travel. My sister who are new to the city said her first impression of Taguig is the sound of the Airplane hovering above the sky, while the sound of Makati is the bicycle breaks. Quite interesting observation, she has new environment that noise is everywhere. I hope she can adapt well. As for my first impression when I first got here, it was the wind pollution that I had notice on my nostrils aka the vehicle exhaust and the particles of dust on my face. I don't know if its just me but that was it. But later on, those sensitivity has gone and it feels like it couldn't care of it much. Perhaps I am now adapted at it well enough.
I was so grateful for my relatives and family for always thinking of bringing something for us here to enjoy. In that way, we are connected to the place we came from, filling the void in our hearts with the food that we sometime miss.
That's all for today guys,
See you on the next one.
Cheers 🥂. Have you tried tuba?
Well, not for everybody too.
Bye. God bless.
---
---