A Gift for Someone Special

Helo everyone.
I hope we all are doing well.
Yesterday, I presented some resolution for me one of which was No procrastination now. Eorking on this resolution,I have decided to publish something that was supposed to be several months ago, even before coming to this platform. Sometimes we wait for the right time to for some actions to perform, and the apt time never comes. At times, it is not the wait for apt time that delays the thing, instead it is merely procrastination that delays things. I can give a number of reasons for not publishing this post before. However, the king of all the reasons is that I procrastinated. Simple! Hehe.
I think we should never delay in expressing our positive feelings about others. The right time to express love is the very time we have right now. There is no guarntee of our lives. We never know which breath is going to be our last breath. Before we stop breathing we should leave our positive marks in the lives of those who matter to us, so that Whenever they remind of us, smiles spread on their face even after our departure from this world.
So here I am with my expression of love in the form of a gift. Well, I have told her several times that I love her, and she knows it is the truth. However, I delayed in presenting her the gift that I prepared with so much love. This gift is for a lady who means to me a lot.
⚘ A genuine, generous, deligent, caring, loving and devotee lady who is always ready to give a helping hand.
⚘ A lady with a golden heart.
⚘ A lady who believed me when I was not believing me. She encouraged me to be the part of her team when I was refusing to be. She read my heart when I was surrendering to my head.
⚘ I owe her for all the love, care and mentorship she has provided me. It is because of her presence in my life that I proceeded and progressed my journey as a blogger.
⚘ I have no doubt in saying that she is a divine gift for me.
Who is she?
She is none other than my Tiger
The Tiger Lily
Known on Hive as
It is the time to present the gift... And what that gift is....!
Hmmmmmm.....
I read somewhere "The best gift is the one that the person may utilize in one's routine."
So, I prepared something that an active blogger can utilize in her blogs every time. (Well, it depends on her taste if my gift fits on it or not. 😇) I hope, any one if not all would be capable of making its place in her blog.
Let's unpack the gift
Blue Box Love GIF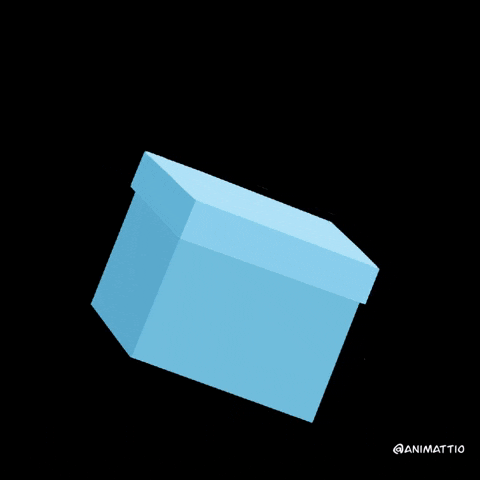 Source
💝
⚘
💝
⚘
💝
⚘
💝
⚘
💝
⚘
💝
⚘
Here are the blog dividers, that are personalized with Tiger Lily's personal avatar on discord channel (and on the blogging sit "uptrennd" that no longer exists).
💜

💜
💜

💜

💜

💜

==×==×==×==×==
The dividers are designed by me on canva.com.
They cannot be used by anyone except @dreemsteem, or to whom she gives permission.
---
---