Letter to my future self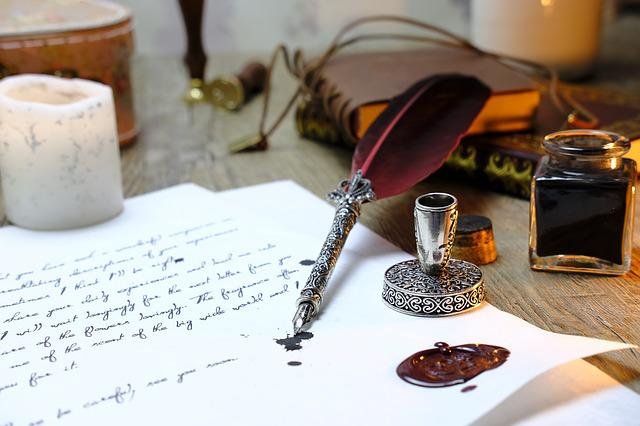 To,
My dear future-self.
It is me, yourself, from your past. Today I decided to reminded you of what you have gone through during the last five years, and also to pat your back for what you have achieved so far. I am really very happy to see your progress in the achievement of your dreems. I can see your passion has grown over time, and you have accomplished which once seemed impossible. You are now known as the author of two books. You are a well-known blogger making waves in various domains. You are doing well with your family as well. Once you were so afraid of getting into the crypto sphere and trying out new things, but see where you are standing today………..! You have been practically into crypto trading and have made profits. You have got the expertise to teach others about the cryptoverse.
Oh……! I just looked at your wardrobe. So, you kept sometime saved for dress designing as well. Hmmmmmm. That's great. I know how your mind was always filled with ideas. Aahaaa! The paintings hanging on the walls are the proof that you also kept this of your interest alive as well. I remember how difficult it was keep up with everything but there was no choice as these activities kept your heart alive and so I had to do whatever I could . If I had not struggled this much, some of your interests might have died already. I burnt the midnight oils to make you reach where you are standing today, firm and confident, eager to accomplish more.
The efforts you put on your sons are now bearing fruits. They are progressing well with their academics and health. Do you remember how many hours I spent with your sons to teach them properly, to tackle with their weaknesses and to build their strengths. Your younger son had been suffering from asthma. There were countless nights that I spent awake with him. It was a continuous struggle to work for your dreems along with tackling his sickness, but I did my level best. I gave my hundred percent to make you reach your destination; and I am happy to see that my efforts didn't go in vain. You are doing great today.
Do you remember the days when you felt so low and occupied. You decided to leave everything and burry your heart in the mud of circumstances. How much struggle I did to take you out of those feelings and kept pushing you to move despite the challenges. There came a time when you were on your belly but you kept moving, slowly but steadily. Then there were times when you ran very fast because the path was clear. Life has always been a roller coaster. Sometimes, it is up and other times it is down. There is an advice for you, my dear. The one I always give you but you overlook it at times. Still I want to repeat it. Struggling hard doesn't at all means to not take rest. Rest is very important to preserve and recharge your energies. Take some time to rest to avoid exhaustion.
There is another very important advice for you, my dear. It is very important to keep you inspired. Don't forget to love yourself. Love yourself, as much as you love others. Don't make the mistake of ignoring yourself as you did in the past. I have struggled hard to let you learn how to keep the balance between your and others emotional needs. Try not to forget all those lessons if you want to be genuinely happy.
My dear future-self, I have struggled so hard to combat your fears and to break the chains you were grabbed in. Please, don't allow those chains to grasp you again. These chains are very clever. If you are not mindful, they will surround you again.
I know your eyes still have dark circles. I couldn't find any solution for them. I had a choice to get rid of dark circles but it was at the expense of sacrificing your dreems. I wanted to see you progressing so I had to keep these dark circles all the way long. I took them as a shield of honor. You should also be proud of them. They are the marks for the hard work.
Wish you best of luck for the time to come.
Ever loving
Your past-self

This is my participation for HL featured content. You are invited to participate

Image source
Divider is taken from HL Discord server.
---
---