My Hive Highlights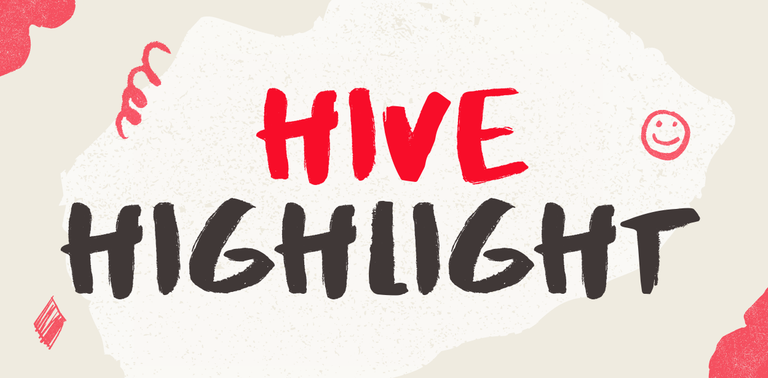 image is taken from this post of @guiltyparties
Today is the last day of 2021. Another year of our lives is ending. A new year is only a few hours away from us. Reflecting on the past is an important step for preparing about future. For this reason I am going to gather my memories about Hive and jotting some highlights about my journey here.
Though I joined Hive in May 2021 , yet I started posting in June. It means it has been 7 months since I am here. The first highlight during this period is that I remained consistently inconsistent 🙈. For one reason or the other I couldn't maintain the consistency in posting, yet it wasn't a failure. Whether I was absent or present, Hive remained my motivation t o think about various happenings of day to day life deeply. It is another thing that I didn't write about many 😂.
Before Hive, I was on another blogging site (Uptrennd) that is closed now. There were many members on that site who belonged to my country. When I came to Hive, I realized that there are not many people here from Pakistan. In these circumstances, I felt a responsibility on me to be a good representative of my land, and felt overwhelmed with joy when lately I found me being tagged my friends with these explanation
By @merit.ahama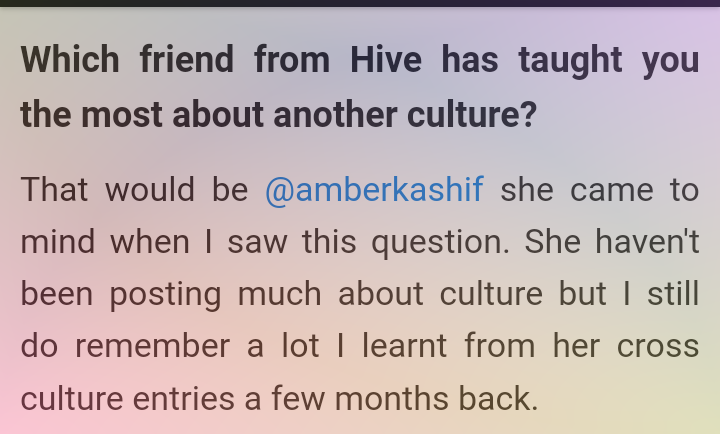 By @cool08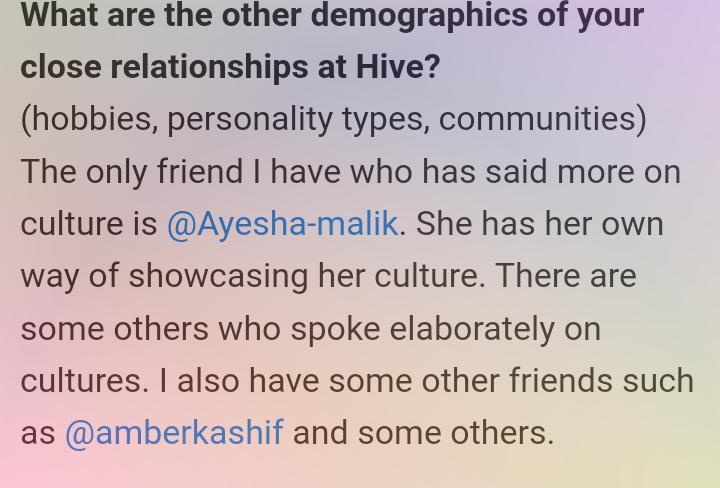 By @mrenglish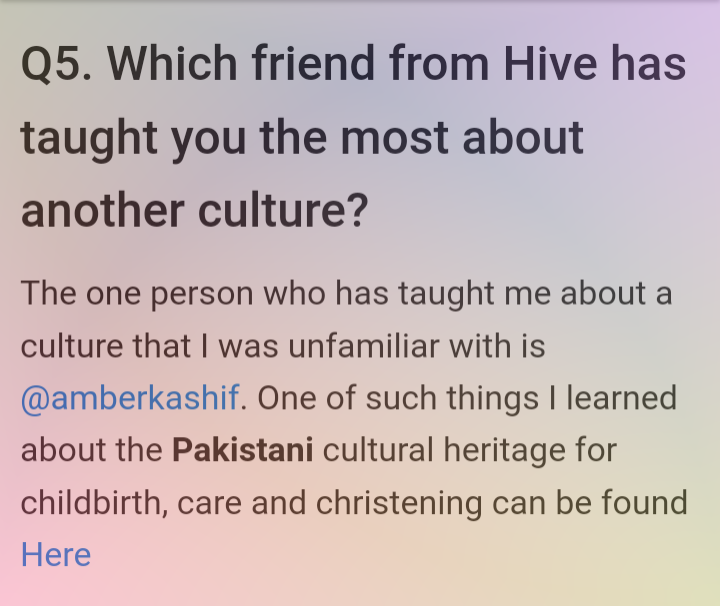 I am happy I could paint a respectable picture of my land in front of the world. These tags also made me realize that I have got real friends in the virtual world. Despite being absent for months, they remembered my name. Here 👇 is a tag by @ayesha-malik. A person whom I never met in person but is very dear and near to my heart.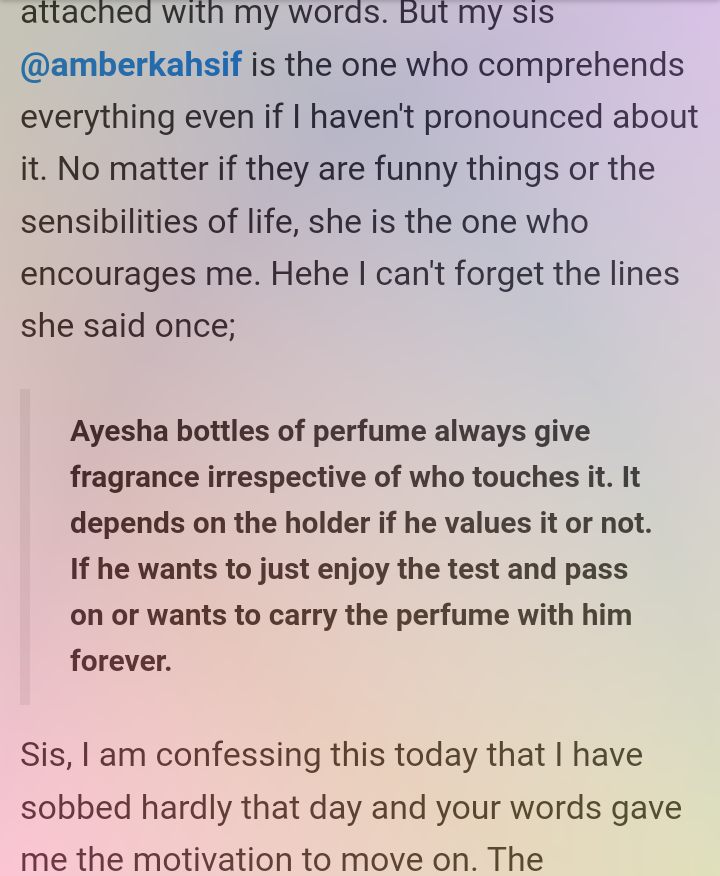 Another exciting moment on hive belongs to @dreemport. I remember the excitement of @dreemsteem when the dreem token displayed its value in the market. I could sense her excitement via text messages. We all were excited, the whole dreemport team. It was a milestone covered towards the dreem.
During this time on Hive I travelled a path on Dreemport from a tester on the site to the staff. At present, I am working as a guild there.
Something that I really worked hard for is the #pob-wotw challenge. I participated in season 2 and 3 but couldn't enter into season 4 due to my business in off-line life. It was due to these season I learned markdown styling and acquired a good reputation in proofofbrain community.
Athor important highlights are the delegations I acquired. Twice I got a delegation 1000 hp for a month's period by @whatamidoing's account for participating in #crossculture contests.
A delegation of 900 hp was given to me by @Zuerich. I am thankful to him for this delegation that has been with me since September and makes my vote noticeable. Otherwise, I am still a red fish 🙈.
On December 29, I completed a century of followers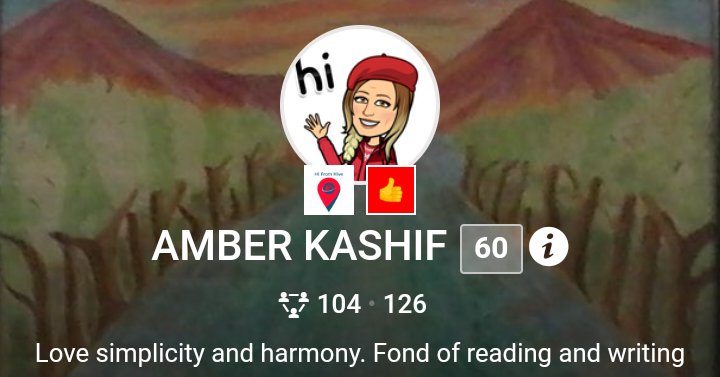 ---
---
While writing about Hive highlights, I cannot forget to write about some amazing people I met here.
@samsmith1971. A wonder woman, indeed. I find her everywhere active. Whatever project is live, she is found just there, active and enthusiastic.
@erh.germany. A unique thinker having her own unique and firm stance about happenings in the world. Her deep and intellectual thinking amazes me.
@jacoalberts. A down to earth inspirational and motivational person. He is always having postive vibes. His words have the power to give strenth to the readers.
@iskafan. A bold and courageous lady. She gives out her heart unwrapped (at least, this is what I feel 😉)
@scholaris. The best curator in pob community, extending his support to maximum people. And an excellent writer, indeed. @sofs-su (May she be back soon after recovering from her illness) once said to me "scholaris is one of the most genuine people on hive."
---
These are the highlights so far. I am hoping to be consistent in the coming year. May God help me in my journey.
Happy New Year
in advance 😊
❤❤❤❤💙❤❤❤❤
rest of the images are screenshots of various posts on hive
---
---