Thanks for the Hivegiftcard

I was supposed to write this post earlier, but I couldn't because of being busy in my life offline and because of the pain in my wrist that is making it difficult for me to type faster.
The purpose of this post is to thank @geekgirl for her generous giveaway of 200 HBD and @selfhelp4trolls and @soyrosa for adding 50 and 5 Hive respectively more to the prize pool.
9 days ago @geekgirl published a post Hive Wallet Social Experiment - 50 HBD Prize in which she announced that she had created an account @hivegiftcard which has 50 HBD in it. She would pick 5 participants from the interested Hivians to unlock that account. However, when she found out that there were 20 people who were interested, she increased the prize pool to 200 HBD and published the update Hive Wallet Social Experiment Update | 200 HBD + 55 Hive Prize.
Now, she had created 3 more accounts with 12.5 Hive and 50HBD each. Four teams were made each having 5 members.
The purpose of the experiment, as stated by @geekgirl, was
to remind ourselves and discuss the powerful features of the Hive wallet, and have fun. Read more
She splitted the account's active key into 5 equal parts and then sent to all the members in an encrypted memo. I initially didn't know how to access the memo key. I was guided by my friend @kemmyb that the encrypted memo can be accessed via hive.blog wallet. Nevertheless, I couldn't access it initially. Later, I found out that encrypted memo can only be seen when you are logged in via your private memo key. This way, I learned something new that was unknown to me. I didn't even know that we could login via memo key. I had always used private posting key for the login purpose. I also realized that it is important to have the primary knowledge of all the front-ends because each works somewhat differently from the other.
Well, I ended up in a team with @mistural , @manniman, @cst90 and @kemmyb as my teammates. @mistural created a channel in discord where we communicated. Though @manniman had invited us to Beechat, but we were already connected on discord so we didn't move to Beechat. I think we were more comfortable on discord except @manniman. What I felt, he is the one who has more technical knowledge about Hive and its functioning than all of us (team-mates).
I knew that after applying permutation we could find all the possible combinations the splitted keys could make. However, I didn't know how to automate the process of combining keys. The presence of @manniman made the work easier for us. He prepared the combination in excel spreadsheet. Then, it was he who tried to unlock the account. Out of 120 possible combinations, the key that worked was 117. He distributed the prize equally among all the members.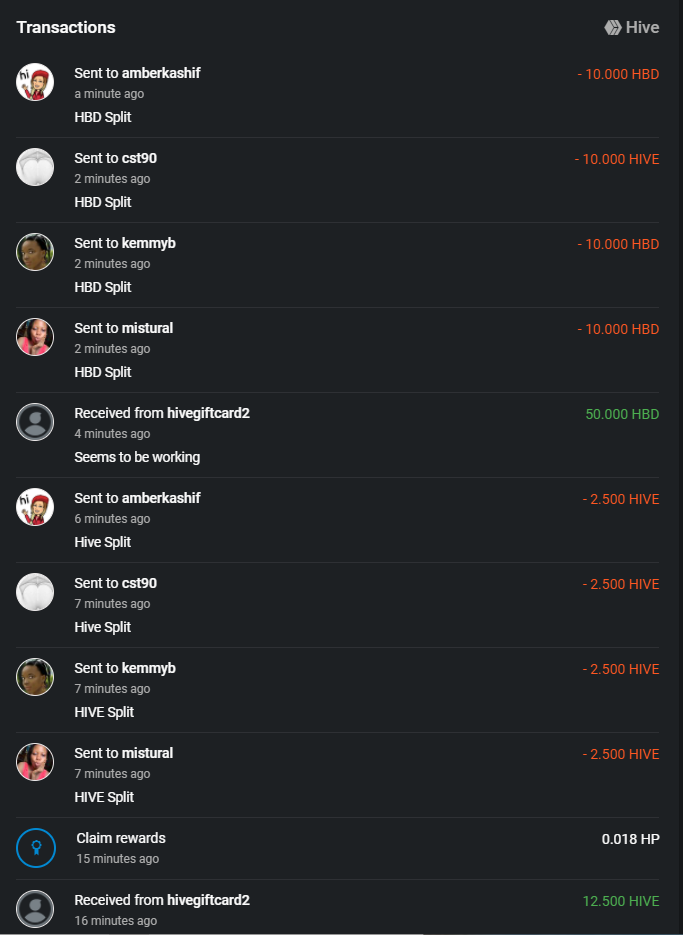 Though he was of the idea that we should send the prize back to @geekgirl. Nevertheless he went with the opinion of majority who had told to split the prize equally.
Overall, it was a wonderful experience. Meeting with people whom we never knew before, working like a coherent team, getting to a consensus, and above all, building the trust on each other was great.
I am thankful to @wrestlingdesires for he is the one who invited me to participate in the experiment. If he didn't, I won't even know about it, and would surely miss the fun.
At the end, I want to say THANKS to the organizer of the experiment @geekgirl for providing us an opportunity to learn and have fun.
Thank you so much
---
---