With $100 for a Day Trip, Let see where I visited

Events like pandemics and lockdown can enclose our bodies within the four wall boundaries of our Houses, yet nothing can control our imagination. End if there is someone like @dreemsteem in your life, you find several opportunities to get yourself out of the box, and let your imagination fly as high as you can.
The latest @dreemport challenge is about an imaginary one day trip that we have to conduct within $100. Hundred dollars for a day trip is quite a handsome amount, I think. If you are also interested in accepting the challenge and taking the trip, Here is the link to the contest post.
Now, let me start the story of my trip. I closed my eyes and let my imagination take flight. The very next moment I found myself standing at Ataturk Airport.
Istanbul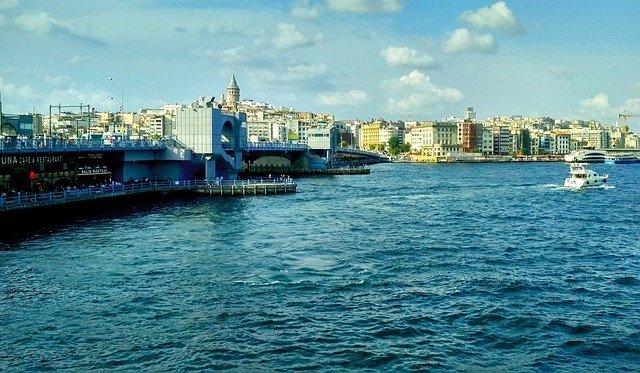 Istanbul
A city holding so many historically important places, tourist attractions and resorts.
The plane landed at around 8'o clock. The city was awakened to receive us. I was not alone on the trip but there was someone else with me. I believed she was gonna be the best company because she also has a keen interest in travelling to Turkey. She is my dear sister like friend @ayesha-malik. Both of us were elated to reach the land finally.
It took us about half an hour to be done with the needful and come out of the airport.
We came out of the Ataturk Airport at about half-past 8. We took a taxi to the nearest tourist attraction that are the three monuments of Byzantine legacy. They are the Serpentine Column, Hippodrome Square and Obelisk of Theodosius. The taxi charged us 5$ to drop us at our first destination i.e. Hippodrome Square.
Hippodrome Square is also known as Sultanahmet Square. During Byzantine reign, it was served as a circus where sporting and social activities were held. We first visited serpentine column there.
The serpentine column is also known as Plataean Tripod or Delphi Tripod. It was built to give honour to the Greeks who overthrew The Persian Empire. It once had three heads of snakes but now they no longer exist
From there, we moved to another legacy that is Obelisk of Theodosius. it is at a walking distance of two minutes but we took 10 minutes to reach there as we were enjoying the weather around, stopping on and off enjoying every single breeze of the new land.
The history of the Obelisk of Theodosius dates back to Pharaoh's time. It was rebuilt during the Roman era.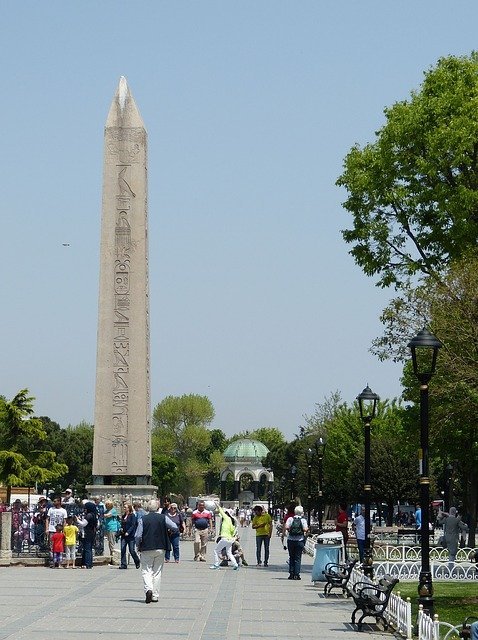 Source
After taking pictures and spending some time there we walked to another nearest resort situated on Hippodrome Square. It is the Turkish and Islamic Art Museum. It hardly took us 5 minutes to reach the place. It was the time when I had to open my wallet to pay the entrance fees of the museum. It was 12.5$ per head. For two of us it became 25$.
We entered the Museum with great excitement. Both of us were curious to see what images and monuments from the History, the museum held for us.
The museum keeps a ton of remembrances from the past of Islamic era. Various sections of the museum are designed to display the Settings of palace is an Islamic art culture over the course of time.
There is a collection of several entities that are representative of the art of that time. They include tiles, rugs and calligraphy.

Museum
The museum gives an insight into various cultures once dwelling across Turkey via the ethnographic display of different tribal dressing and dwelling settings.
Fascinated by the beauty and history of the art pieces, I and Ayesha were talking about them. Our conversation facilitated our imagination. At times, we felt like we were visiting in those periods of times.
After spending more than 3 hours in museum, both of us were very hungry. Our stomachs were asking us to show some courtesy to them. We went to the nearest restaurant and tried some local food. It was less spicy yet delicious. The food cost me $15
After filling our stomachs we were ready to proceed with our trip. Our next destination was Blue Mosque.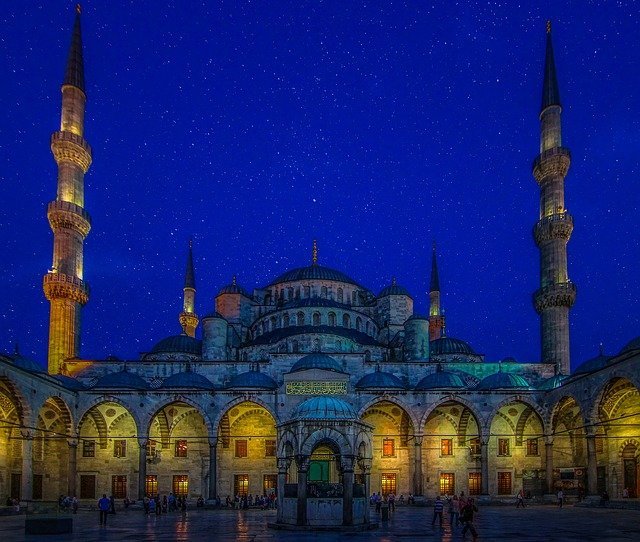 Blue mosque
It is a big mosque with a capacity of 10,000 people. There are 5 main domes and 8 secondary domes. Also, there are 6 minarets. There is also a big Madrasah.
We offered Dohar prayers first. Then, spent some time enjoying the beauty of its architectural design. The interior walls of the mosque are adorned by hand-painted blue coloured tiles.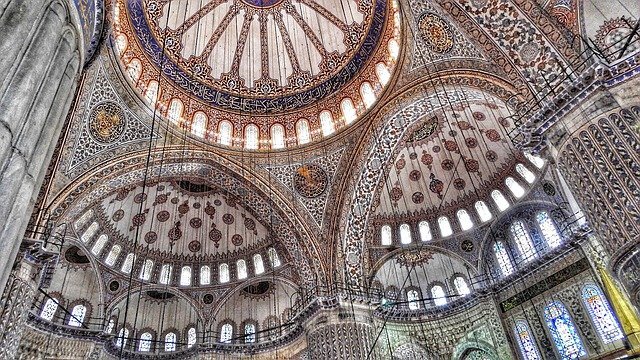 Blue Mosque
Both of us were so moved by this legacy of the Ottoman era. Moving around and enjoying the breeze in the courtyard, we didn't realize that we had spent two hours there. The day would soon turn into evening.
We came out of the mosque and took the taxi for our next destination that was Hagia Sophia. The taxi charged us $2.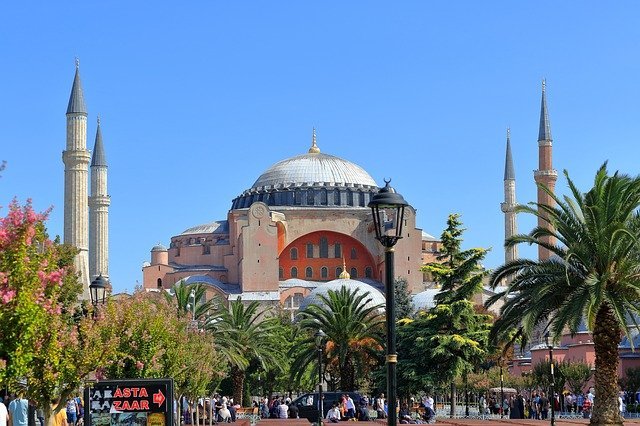 Hagia Sophia
It is one of the most ancient buildings in Turkey. Its history dates back to the 1500 years ago. Surrounded by the greenery of palm trees, this building was once a church but now has been converted to a mosque. Its architectural design speaks of its historical importance and artistic expertise. From ceiling to the ground everything is a fabulous piece in itself.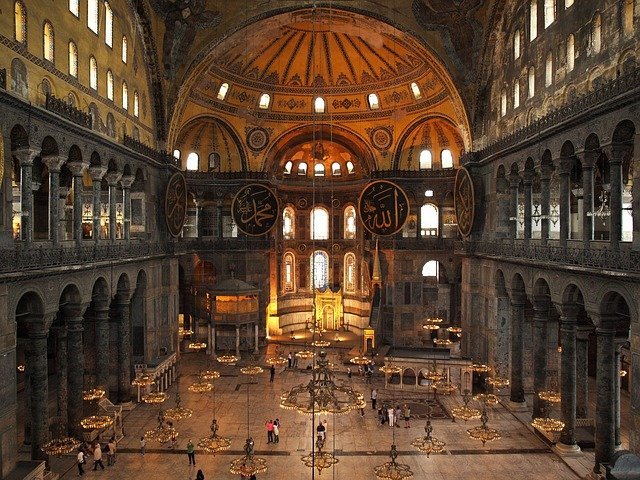 Hagia Sophia
Look at the beauty that is spread by the fountain of the light.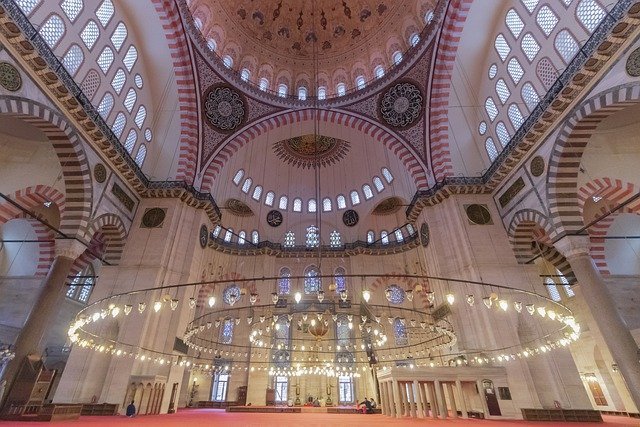 Hagia Sophia
After spending a couple of hours there, I looked into my wallet. There were still $53 there. It means we could visit some other place too. So we took the taxi to our next destination, and that was Topkapi Palace. The taxi charged us $3 to our destination.
After about half an hour in the taxi, we saw the great palace ready to welcome us.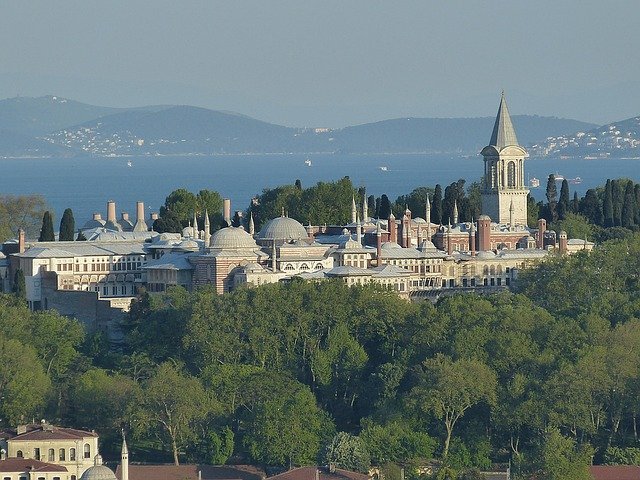 Topkapi Palace
We had to buy the entrance ticket there. It was $16 per head. so it cost me $32. Now I was left with $18 in my wallet. Well, we went in.
Passing through the passage of the palace, we were fascinated by the colourful flowers, their fragrance and the greenery.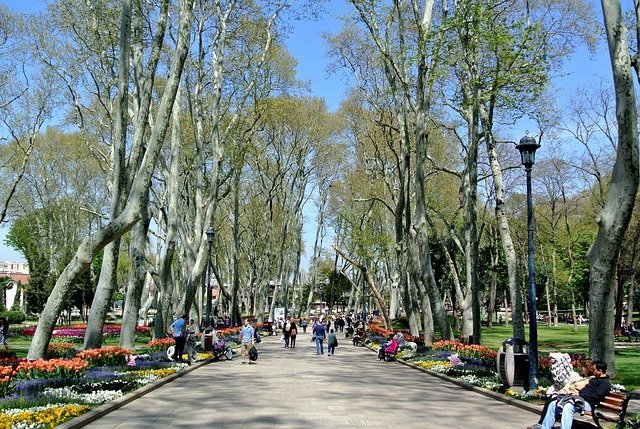 Topkapi Garden
When we moved to the rooms both of us were like Wow. Ayesha said, "what kind of an Imperial life people would have passed here." I agreed with her.
We kept on moving from room to room capturing the legacy of the Ottoman empire in our cameras.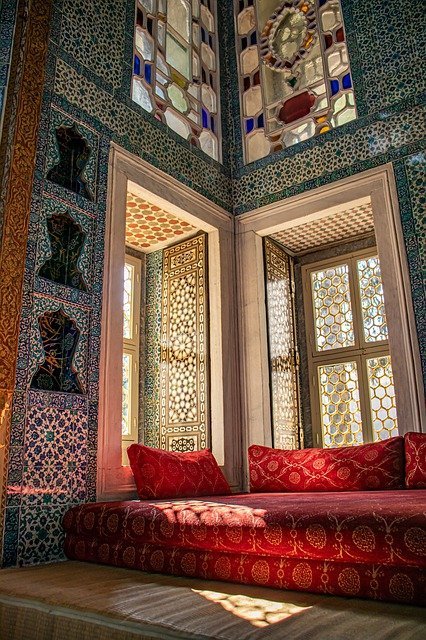 Topkapi Palace
The big airy rooms with luxurious furniture were making our eyes wide open.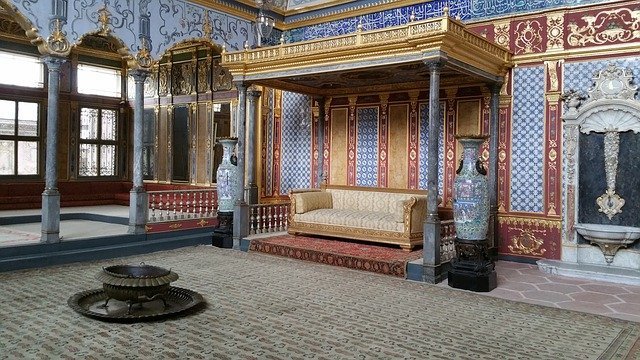 Topkapi Palace
The crafting and designs on the walls and ceiling were leading us in amazement.
After spending 3 hours there, our feet were hurting badly and our stomachs were empty. I told Ayesha, "We should reach some restaurant before we die." I didn't need her to answer me as I could see the hunger on her face. 😶
We came out of the palace and looked for some restaurant. There were several restaurants near the palace. We chose one of them and went in. Thanks God, we find the table without any delay.
I ordered the food according to the money left in my wallet. Amidst our dinner, I and Ayesha reflected on our trip. We once again enjoyed what we had seen. At the restaurant, we also enjoy 5he Turkish songs, sung live by a melodious singer there. Though we didn't understand the poetry, yet we enjoyed the music and melody.
The waiter came with the bill of $17. As soon as I paid the bill with $1 tip, it was time to say goodbye to Istanbul, as I had spent the $100 allotted to me for the trip. I simply opened my eyes and was back in my room. Hehe.
How you people found my trip let me know in the comment section. Did you ever have such an imaginary trip??

Disclaimer: It is an imaginary trip. I haven't been to Turkey ever. However, to write this post, I gathered information about, places, taxi fares and entrance fees from internet from the following sources
Google map
[4](https://en.wikipedia.org/wiki/Obelisk_of_Theodosius
https://theistanbulinsider.com/entrance-fees-of-istanbuls-main-tourist-attractions/)
I have tried my level best to use the correct images for the places mentioned. The source of all the images are mentioned right after them.
Tabulation of Expenses
| events | cost |
| --- | --- |
| taxi fare | $5 |
| Museum Ticket | $25 |
| Lunch | $15 |
| Taxi | $2 |
| Taxi | $3 |
| Palace ticket | $32 |
| Dinner+Tip | $18 |
| Total | $100 |
---
---