Oruga Glotona / I found a gluttonous caterpillar🐛[Eng/Esp]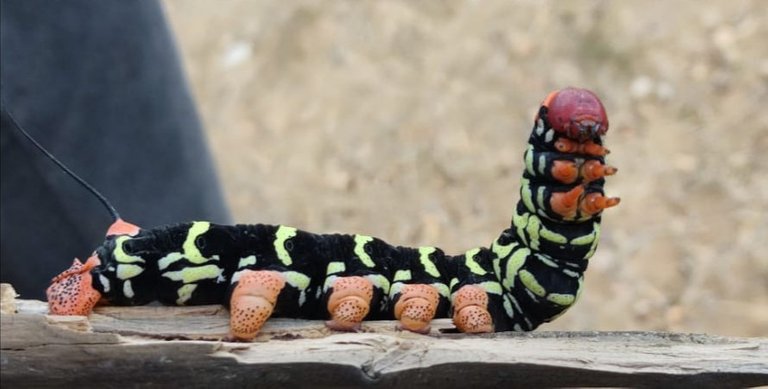 Hello beautiful community, today I came across a colorful and dazzling caterpillar with colors that are really very striking, its head is a dark orange color, while its body is a black color with some light green spots, it has about four hind legs on each side, and three small front legs on each side. At first I thought, because of its exotic appearance, that it was poisonous so I decided to keep my distance. But then I was better informed and discarded that idea.
Hola hermosa comunidad, el día de hoy me he encontrado con una colorida y deslumbrante oruga con colores que de verdad son muy llamativos, su cabeza es de un color naranja oscuro, mientras que su cuerpo es de un color negro con algunas manchas verdes claro, tiene unas cuatro patas traseras de cada lado, y tres pequeñas patas delanteras de cada lado. Al principio creí, por su apariencia exótica, que era venenosa así que decidí mantener la distancia. Pero luego pude informarme mejor y descarté aquella idea.
It also has a long, black and very thin tail. Because of the beauty of this insect I wanted to find out where it came from, so I set myself the task of researching this species.
También tiene una cola larga y negra, y muy delgada. Por la belleza de este insecto quise averiguar cuál era su procedencia, así que me dí la tarea de indagar sobre esta especie.
This gluttonous caterpillar, as it is also called in various localities, this small and colorful insect I found while walking on a branch in the direction of a Tuatua plant, where there were more of these caterpillars. Many more, and mostly of the same size, about 10 or 11 centimeters. The name gluttonous caterpillar has earned its name, because this insect is capable of consuming up to twice its weight in just 24 hours.
Esta oruga glotona, como también es llamada en varias localidades, este pequeño y colorido insecto lo encontré mientras caminaba sobre una rama en dirección a una planta de Tuatúa, dónde se encontraban más de estas orugas. Muchas más, y en su gran mayoría del mismo tamaño, de unos 10 u 11 centímetros. Y es que este nombre de oruga glotona se lo ha ganado completamente a pulso, porque este insecto es capaz de consumir hasta el doble de su peso en tan solo 24 horas.
With great force and in a very active way they walked back and forth on the Tuatua plant, gradually consuming its leaves.
Con gran fuerza y de forma muy activa caminaban de un lado a otro en la planta de Tuatúa, consumiendo poco a poco sus hojas.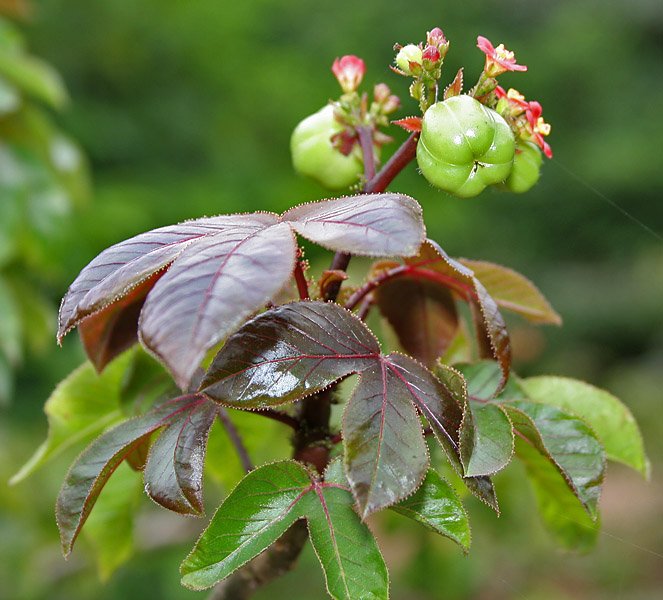 FUENTE.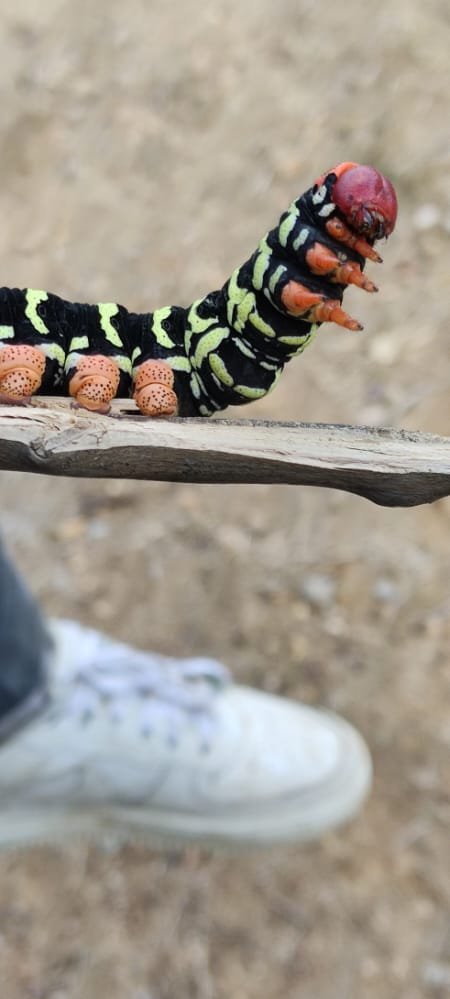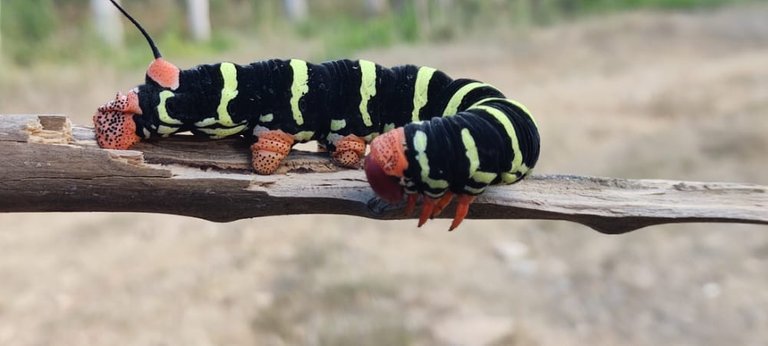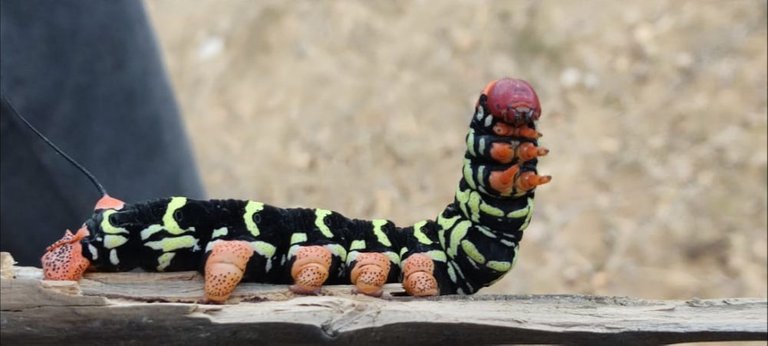 Gracias por leer mi post.
Thank you for reading my post.

Traducido con Deepl.
Translated with deepl.
All photos are my own. Photos taken with Xiaomi Poco X3 Pro.
---
---