Garden Journal, Compost For My Plots At The Community Garden
Hello, hivers and garden lovers!
About 2 weeks ago I wrote a post about shredding the maple leaves from my yard for mulch from the garden. You can read that post here if you would like to.
https://peakd.com/hive-140635/@amberyooper/shredding-leaves-for-garden-mulch
After that work, I decided to fill some totes with shredded leaves to take up to the community garden for my plots up there.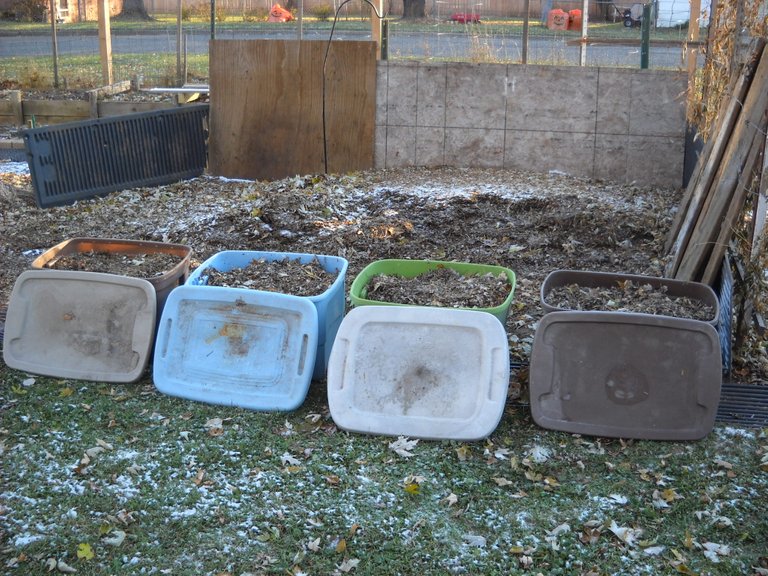 At that time I still had more leaves to shred to finish cleaning up the yard. Last week I was able to finally get that work done. I ended up running 9 more garbage can-fulls through the shredder. I had quite a large pile when I was done. Apparently the pile was already starting to compost, because it melted the snow off on the top of the pile.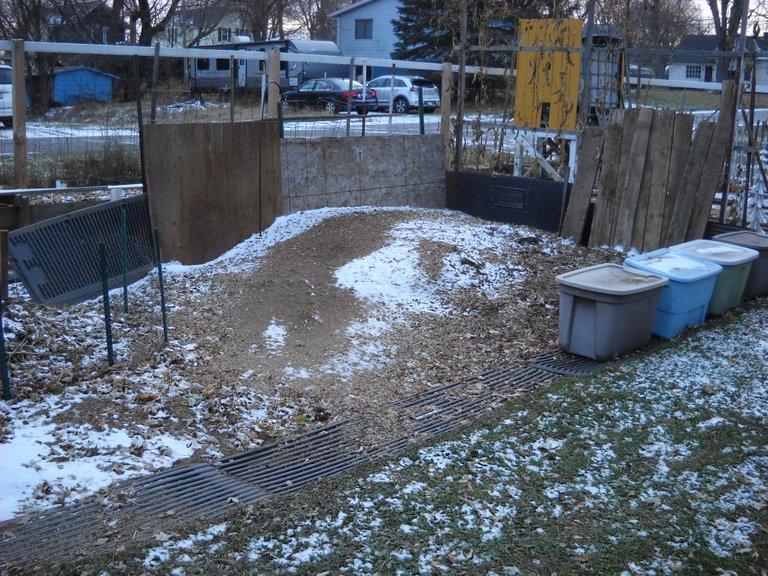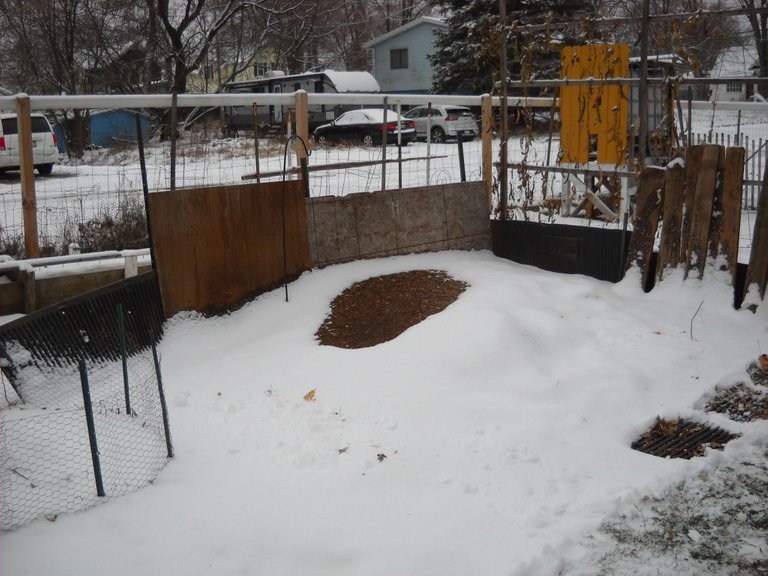 I finally got around to taking the totes full of shredded leaves up to the community garden yesterday. It was an overcast cold day, but I needed to get it done before we got more snow. This is my garden plots at the end of November. It was late in the afternoon and there wasn't a lot of light for the camera to pick up on, so I used the tripod for these pictures.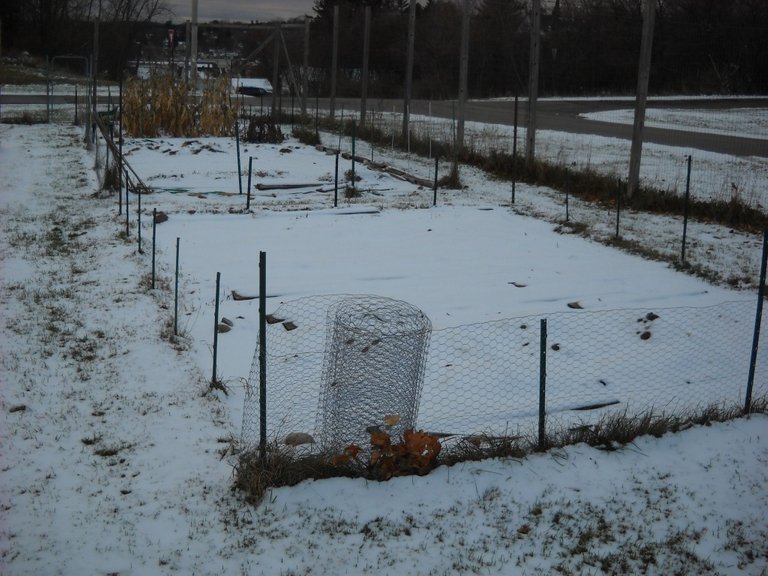 I had loaded the 4 totes and my big sled into the back of my vehicle to take them to the community garden. I used the sled to move the totes to the garden plot one at a time. It's easier than carrying them.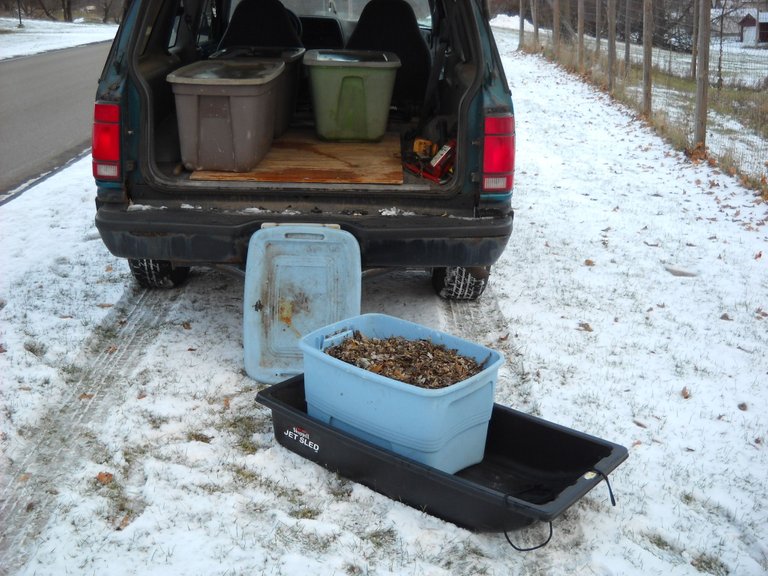 This is the second load.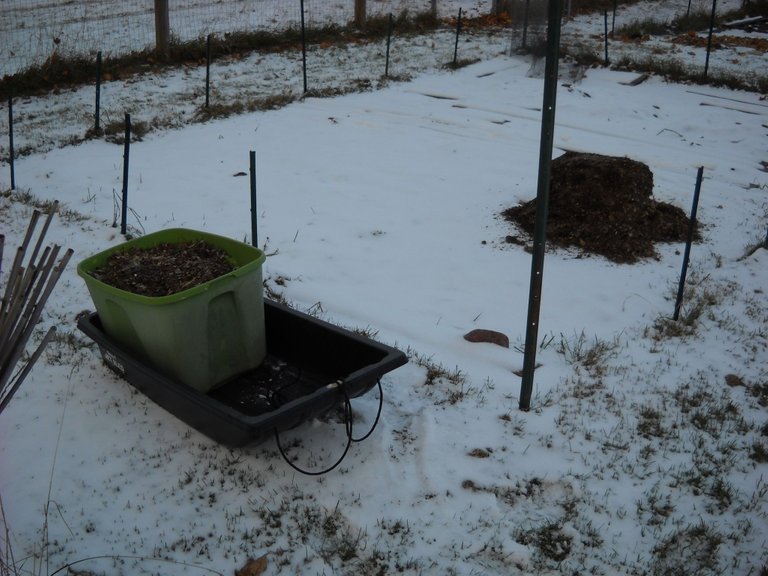 All 4 loads got dumped on the same garden plot.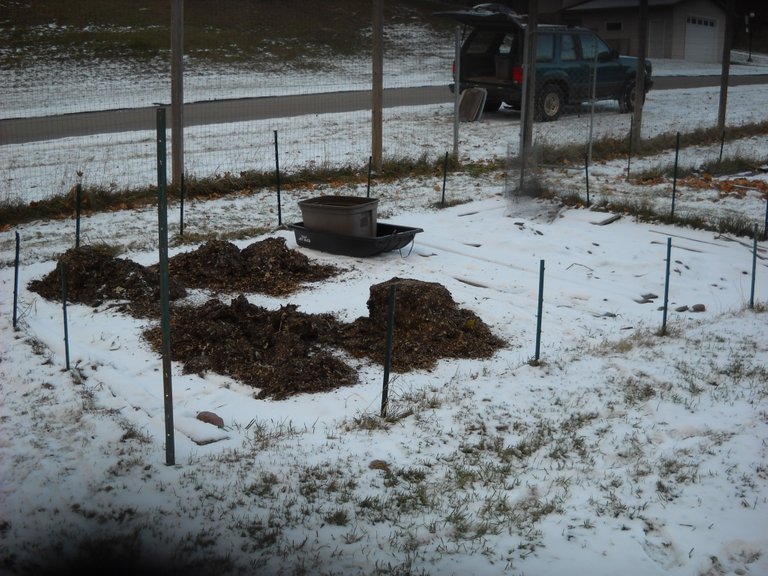 After I had all the shredded leaves dumped on the garden, I spread the piles out with the rake. Now they can cover the garden until spring.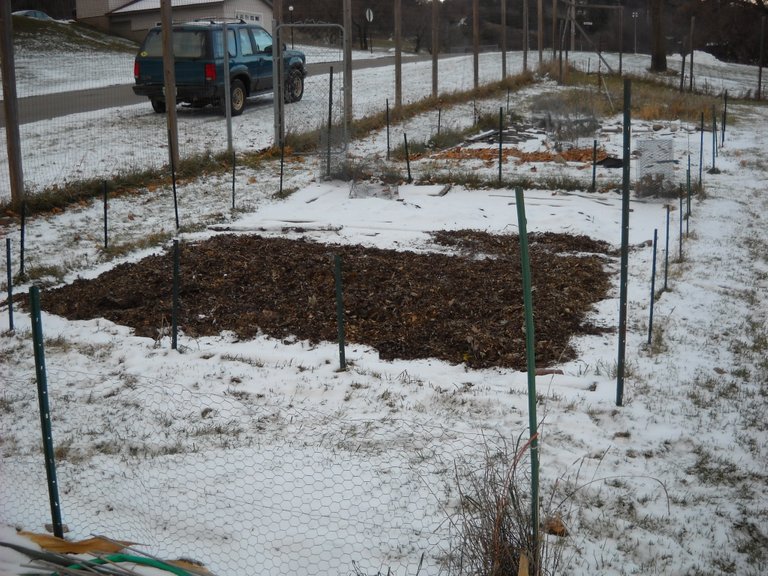 I'm not sure if I'll rototill the mulch into the soil next spring, or just leave it on the surface and plant through it. I guess I'll decide that next year. In the mean time, I want to bring more of the leaf mulch up to the community garden to finish this plot, and also to add to the other plot. I don't know if I'll be able to do that this year, that depends on how much snow we get this week and how frozen the big pile of leaf mulch is before I can get around to filling the totes again.
That's all I have for this post, I hope you found it interesting!



---
---