How to make Nigerian Egusi soup recipe
The Nigerian egusi soup also known as melon soup, is a soup thickened with ground melon seeds and contains leafy and other vegetables. It's one of the most popular soups prepared by most tribes in Nigeria with considerable variation and often eaten with dishes like pounded yam.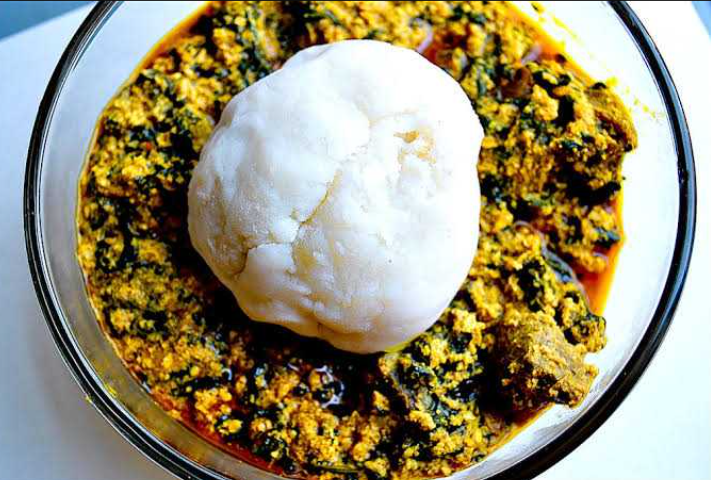 Already prepared egusi soup
INGREDIENTS
1cup of blended melon, 1tbsp of palm oil, 1tbsp of crayfish, 1 medium sized onion, 2 cups of water, uziza leaf, 1 cup stock, 1tsp salt, chicken, 1tsp of yellow pepper, 4 medium sized smoke panla fish.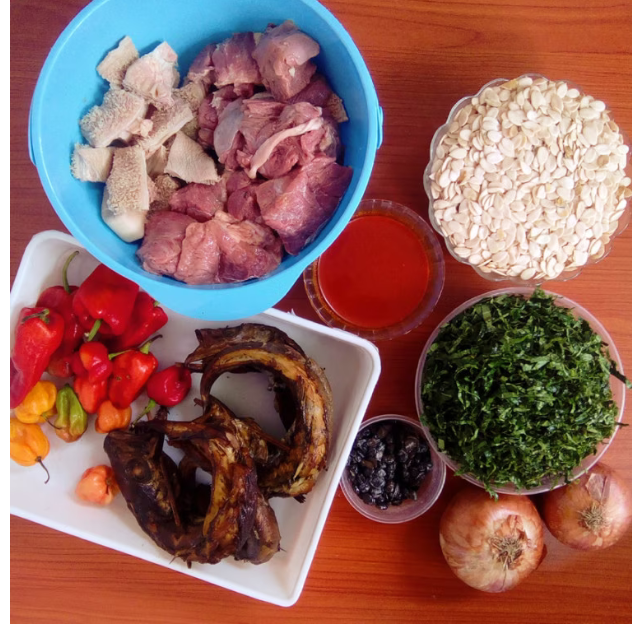 Ingredients
METHOD
(1) Add melon, onion, water and fresh pepper in a blender and blend the ingredients together until it forms a paste.
(2) Add water, chicken or turkey, ponomo, yellow pepper, stock, smoke panla fish, crayfish, chopped onion and palm oil to a pot, allow all the ingredients to boil for 15 minutes.
(3) Now scoop little bits of the egusi paste into the pot, do not stir the mixture, just cover the pot and allow it to cook for 10 minutes.
(4) Next add the ugu leaves and uziza, mix together and allow it to cook for 5 minutes, you will notice that the oil will Start to rise to the top, then you stir, check the seasoning and adjust accordingly.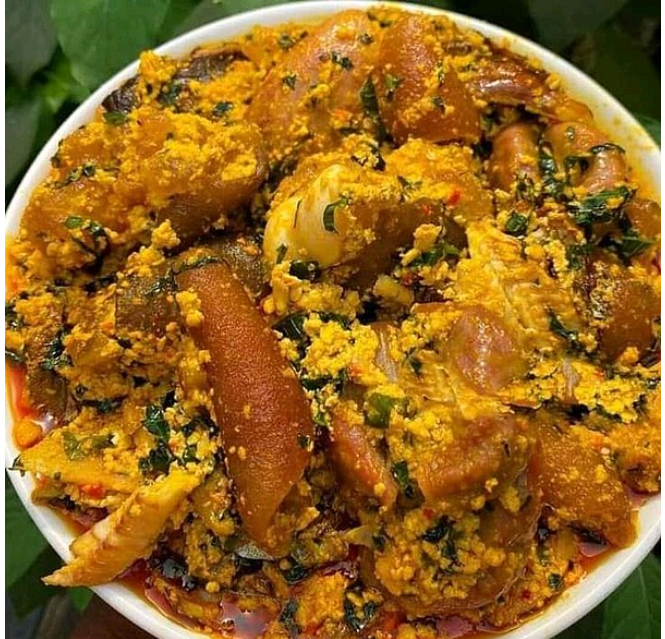 Egusi soup
Serve and enjoy with Eba, semovita, pounded yam or even rice.
Thank you for stopping by to read my post, hope you find it interesting.
Reference.
---
---