LOH 110: A Day for Reflection || LOH 110: Un día de reflexión [ENG/ESP]

English
As we're approaching the end of the year, let's take a moment to reflect on what we've achieved and learned in 2022. We look forward to hearing about your experience.
By @trangbaby
What I've achieved so far.
At the start of the year, it's only normal to map out plans/goals for the year on what you want to achieve but sometimes things don't just go as planned but how you deal with it is what matters the most.
Here's my own experience.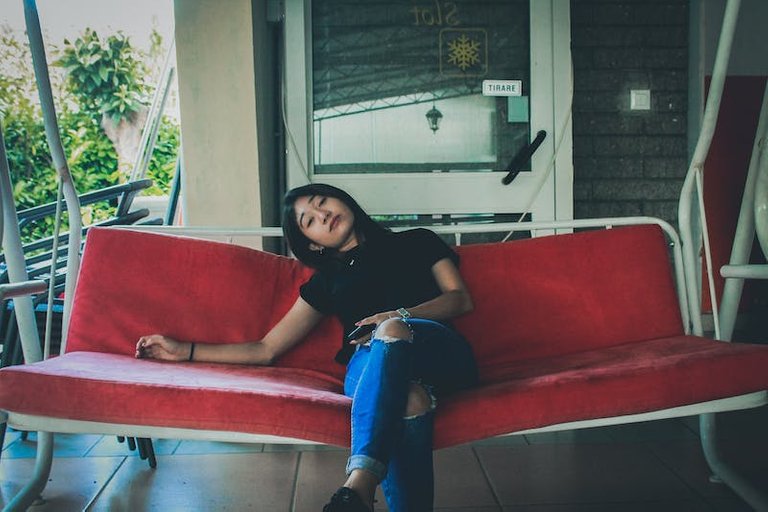 Source

Personality
I had my fair share of pain this year, especially in the middle of the year. (June-August).
I wouldn't want to go into details but I was hurt so much by someone I loved so much, I had health challenges and financial challenges. To be honest, depression set in, I remember days I'll cry my eyes out, and lose interest in the activities loved to do.
I am someone who would sacrifice so much for those I love just to make them happy and realizing the ones I sacrifice my time, energy, and happiness for were still the ones who ended up hurting me was really too much for me to bear.
I realize that pain could damage a person because initially, I started isolating myself from others, I felt like no one truly cares and everybody is just self-centered.
After so much reflection, I realize my pain shouldn't change me into someone I'm not,
I didn't allow these changes to affect who I am, a very loving, soft, amiable, and industrious person.
I decided to work on becoming an even better person, though all of which I faced were overwhelming I found solace in letting go, becoming a better person, finding peace with myself, and being optimistic.
I started by seeing a blessing in every disappointment. I didn't know how strong I was until I was able to conquer these feelings of depression within a few months.
I also worked on being a very cheerful person, not wearing my problem on my sleeve.
That attracted a lot of good-willed people to me and great opportunities.

Self-Discovery
In my quest to be a better person, I became uncomfortable in my comfort zone. I started looking for ways to upgrade myself, unlearn, learn and relearn some things.
Initially, I was just a fashion designer and a graphics designer but I knew I had a lot of potential in me, I loved to write, sing and hold meaningful conversations with people so I started writing on my WhatsApp stories and Facebook feeds, then I met someone who introduced me to Hive.
From Hive, I met @epodcaster who introduced Podcast to the Pimp your Post Thursday. And then I took the bold step of joining the 30-day challenge, the troubles I encountered on this journey will be discussed in another post Hehe, but glad I finally published a few episodes. Here
They might look like nothing, but all of these were great achievements. I didn't stay down after my fall, I rose above my imagination back and better.

The Lessons
Resilience is a major lesson for me this year, bouncing back like nothing ever happened is what this year taught me. Kelly Clarkson sang What doesn't kill you makes you stronger, the fact I'm not where I use to be is a good boost to me. Everything I faced developed me to be a stronger person, I am wiser than I used to be.
With or without anyone life goes on and that life must be lived to the full.
Exploring
Not being comfortable with your achievements and aspiring to be a better version of yourself, is something I also learned.
Now I have developed great writing skills within 3months of writing on Hive.
I am also learning to be a great podcaster as I'm taking tutorials online.
I didn't neglect my fashion designing or graphics designing. I upgraded too, with my methodologies, and I keep learning now and then.
I became even more empathetic, as I knew what it feels like to be depressed, I look for ways to lift others and light their path when I notice they are encountering challenges too.
Self-Dependence
People come and go, you're the only one who wouldn't leave yourself until you die.
I've learned not to make people the source of my happiness.
I create my happiness myself by doing things I love and spending more time with myself.
Learned to rely on my strength than focusing on my weakness.
Discipline
While facing all of those challenges, I still made it a goal to save up from the little I had to care for my needs.
Hive taught me the value of discipline, meeting up with the time frame placed on the contest, I learned how to manage my time very well, hehe.
I learned to create schedules in other to write regularly and engage too.
Do what you love
Doing what you love, makes life beautiful and easy.
Writing is something I have loved and now have the opportunity to write and be read by a lot of people is something that gladdens my heart. I find pleasure in doing the things I love.
Setting Boundaries
I am now careful about how I let people take so much of me.
I've created a wall around my space, for you to have access, you must prove you deserve it.
You must put in the effort to be a part of my life now. I try my best not to be so vulnerable so no one can take advantage of me.
They say "once bitten, twice shy" 😋
Gratitude
Thank God for quality friends, I don't have many of them, but the few in my life are priceless, and I'm grateful.
They showed up, held my hand, and raised me when I was low.
My mom especially is the best of the best friend I have ever had.
Grateful for my Family and a few true friends.
And of course my little wins.
Quest for Success
The only revenge I owe to anyone who hurt me or cause me pain is to be successful, seeing I'm doing well for myself and I'm not miserable, seeing that I am not where they left me.
Seeing I'm even better and bigger than I used to be, is my greatest revenge for pain and of course, forgiving myself for putting others ahead of my happiness.
Just as your matter, I matter too.
Thank you for reading, it is a long read but I'm sure it was worth it.

Line Divider
Source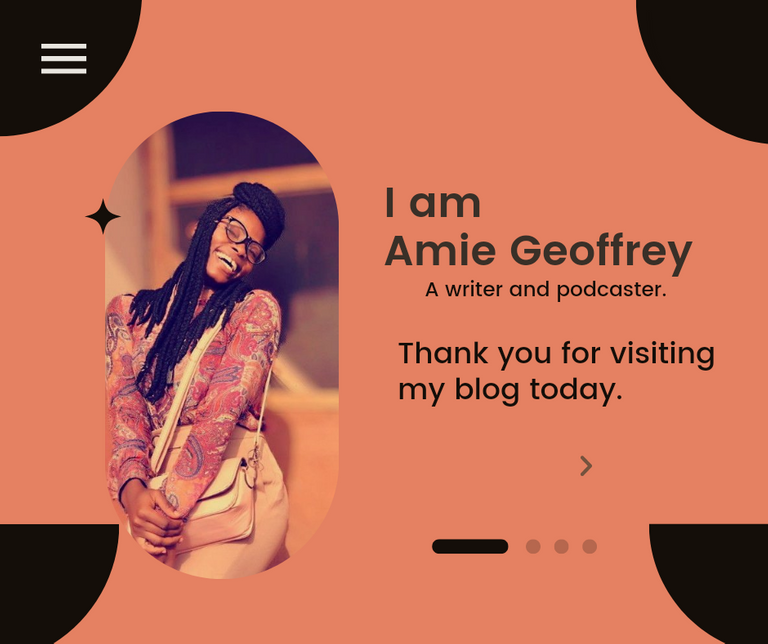 Español
A medida que nos acercamos al final del año, tomemos un momento para reflexionar sobre lo que hemos logrado y aprendido en 2022. Estamos deseando que nos cuentes tu experiencia.
Por
@trangbaby
Lo que he conseguido hasta ahora
A principios de año, es normal trazar planes/objetivos para el año sobre lo que se quiere conseguir, pero a veces las cosas no salen como se planean y lo que más importa es cómo se afrontan.
Esta es mi experiencia.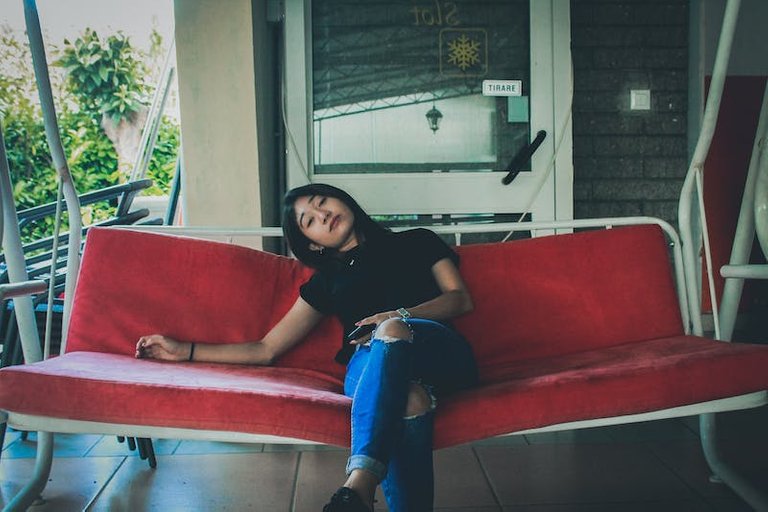 Personalidad
Este año he tenido mi cuota de dolor, sobre todo a mitad de año. (junio-agosto).
No quisiera entrar en detalles, pero me hirieron mucho con alguien a quien quería mucho, tuve problemas de salud y financieros. Para ser honesta, la depresión se instaló, recuerdo días en los que lloraba a mares y perdía el interés por las actividades que me gustaban hacer.
Soy alguien que sacrificaría tanto por los que amo sólo para hacerlos felices y darme cuenta de que aquellos por los que sacrifiqué mi tiempo, energía y felicidad seguían siendo los que acababan haciéndome daño fue realmente demasiado para mí.
Me doy cuenta de que el dolor puede dañar a una persona porque, al principio, empecé a aislarme de los demás, sentí que a nadie le importaba de verdad y que todo el mundo era egocéntrico.
Después de tanto reflexionar, me doy cuenta de que mi dolor no debe convertirme en alguien que no soy,
No permití que estos cambios afectaran a quien soy, una persona muy cariñosa, suave, amable y trabajadora.
Decidí trabajar para convertirme en una persona aún mejor, aunque todo lo que enfrenté fue abrumador, encontré consuelo en dejar ir, convertirme en una mejor persona, encontrar la paz conmigo misma y ser optimista.
Empecé por ver una bendición en cada decepción. No sabía lo fuerte que era hasta que fui capaz de vencer esos sentimientos de depresión en unos pocos meses.
También trabajé para ser una persona muy alegre, sin llevar mi problema en la manga.
Eso atrajo a mucha gente de buena voluntad hacia mí y grandes oportunidades.

Autodescubrimiento
En mi búsqueda por ser una mejor persona, me sentí incómodo en mi zona de confort. Empecé a buscar formas de actualizarme, desaprender, aprender y volver a aprender algunas cosas.
Al principio, sólo era una diseñadora de moda y una diseñadora gráfica, pero sabía que tenía mucho potencial en mí, me encantaba escribir, cantar y mantener conversaciones significativas con la gente, así que empecé a escribir en mis historias de WhatsApp y en mis feeds de Facebook, y entonces conocí a alguien que me presentó a Hive.
Desde Hive, conocí a @epodcaster, que introdujo el Podcast en el Pimp your Post Thursday. Y luego tomé el paso audaz de unirse al desafío de 30 días, los problemas que encontré en este viaje se discutirá en otro post Hehe, pero contento de que finalmente publicó algunos episodios. Aquí
Puede parecer que no son nada, pero todos estos fueron grandes logros. No me quedé abajo después de mi caída, me levanté por encima de mi imaginación de nuevo y mejor.

Las lecciones
La resiliencia es una lección importante para mí este año, recuperarme como si nada hubiera pasado es lo que me ha enseñado este año. Kelly Clarkson cantaba Lo que no te mata te hace más fuerte, el hecho de no estar donde solía estar es un buen impulso para mí. Todo lo que enfrenté me desarrolló para ser una persona más fuerte, soy más sabia de lo que solía ser.
Con o sin alguien la vida sigue y esa vida hay que vivirla al máximo.
Explorando
No estar cómodo con tus logros y aspirar a ser una mejor versión de ti mismo, es algo que también aprendí.
Ahora he desarrollado grandes habilidades de escritura en 3 meses de escribir en Hive.
También estoy aprendiendo a ser una gran podcaster mientras hago tutoriales en línea.
No he descuidado el diseño de moda ni el diseño gráfico. También me actualicé con mis metodologías, y sigo aprendiendo de vez en cuando.
Me volví aún más empática, ya que supe lo que se siente al estar deprimida, busco maneras de levantar a otros e iluminar su camino cuando noto que ellos también están encontrando desafíos.
La autodependencia
La gente va y viene, tú eres el único que no te dejas hasta que te mueres.
He aprendido a no hacer de la gente la fuente de mi felicidad.
Yo misma creo mi felicidad haciendo cosas que me gustan y pasando más tiempo conmigo misma.
He aprendido a confiar en mi fuerza en lugar de centrarme en mi debilidad.
Disciplina
Mientras me enfrentaba a todos esos retos, seguí poniéndome como meta ahorrar lo poco que tenía para atender mis necesidades.
Hive me enseñó el valor de la disciplina, cumpliendo con los plazos establecidos en el concurso, aprendí a gestionar muy bien mi tiempo, jeje.
Aprendí a crear horarios en otros para escribir regularmente y comprometerme también.
Haz lo que amas
Hacer lo que te gusta, hace que la vida sea hermosa y fácil.
Escribir es algo que he amado y ahora tener la oportunidad de escribir y ser leído por mucha gente es algo que alegra mi corazón. Encuentro placer en hacer las cosas que me gustan.
Establecer límites
Ahora tengo cuidado con la forma en que permito que la gente tome tanto de mí.
He creado un muro alrededor de mi espacio, para que tengas acceso, debes demostrar que lo mereces.
Debes esforzarte para formar parte de mi vida ahora. Me esfuerzo por no ser tan vulnerable para que nadie pueda aprovecharse de mí.
Dicen que "una vez mordido, dos veces tímido" 😋
Gratitud
Gracias a Dios por los amigos de calidad, no tengo muchos, pero los pocos que hay en mi vida no tienen precio, y estoy agradecida.
Han aparecido, me han dado la mano y me han levantado cuando he estado bajo.
Mi madre especialmente es la mejor de las mejores amigas que he tenido.
Agradecido por mi familia y algunos amigos de verdad.
Y por supuesto mis pequeñas victorias.
Búsqueda del éxito
La única venganza que le debo a quien me hizo daño o me causó dolor es tener éxito, ver que me va bien por mí mismo y que no soy miserable, ver que no estoy donde me dejaron.
Ver que soy aún mejor y más grande de lo que era, es mi mayor venganza por el dolor y por supuesto, perdonarme por poner a los demás por delante de mi felicidad.
Así como tu importas, yo también importo.
Gracias por leer, es una lectura larga pero seguro que ha merecido la pena.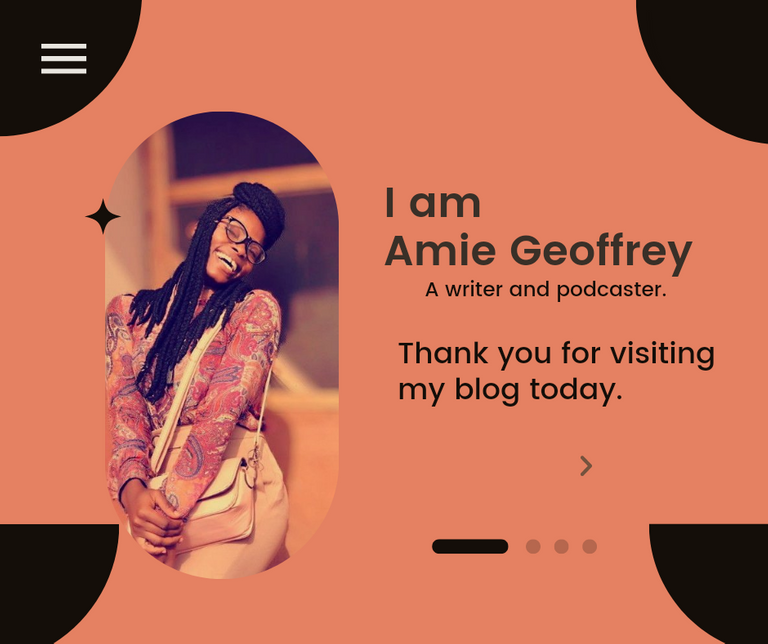 ---
---