Peninsula pondering and costal jetties.

Wandering on this peninsula by the name of, Cam Lập Cam Ranh, Khánh Hòa it feels like as island, closed off from the rest of the land.
There is a different feel and movement here. Do you see the leaf falling? Stopped in time.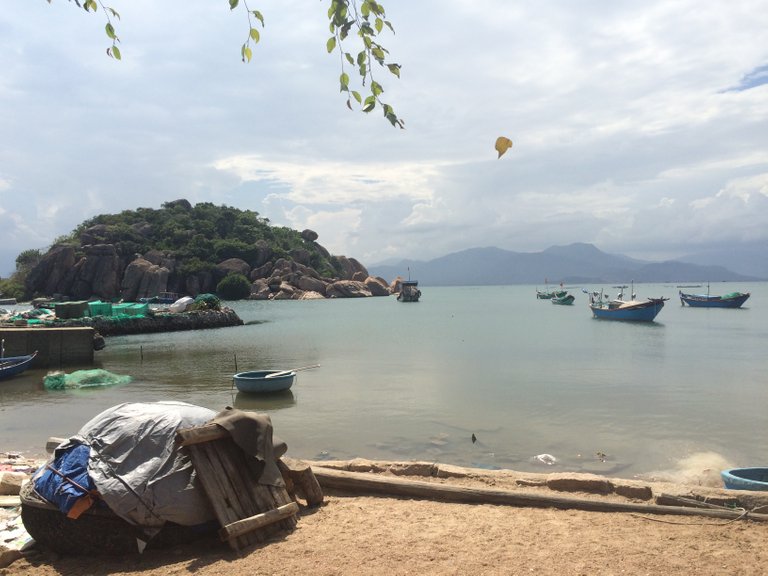 The beachfront stop is by the fishing equipment used in various season by fisherman. No matter what country I go to that is attached to the ocean, but there is always a community that has their roots like mangroves into the salt water.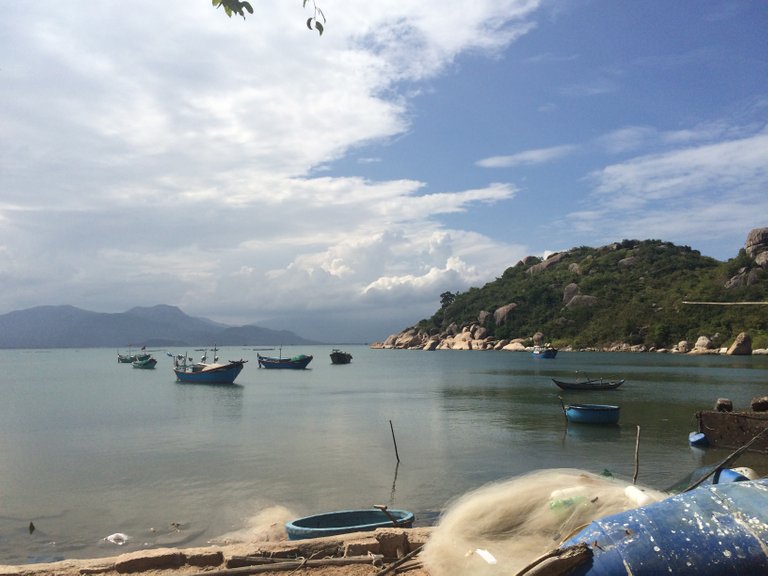 The piles of nets and lines the boats all about this time. The respect the community has to have to leave everything out and not locked is a sign of the culture of this place.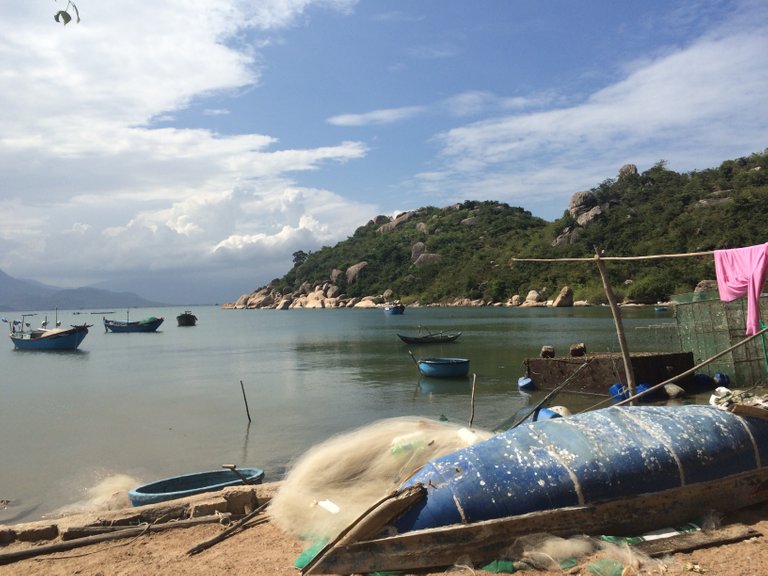 Typically I find people around who want to show me about what they are doing. This time there is not really anyone around. Off in the distance I see people come and go, But around me there is no one. I just wander thought this area with no one close enough around to ask what else can be ford here.
Further up the beach I come across these images to share.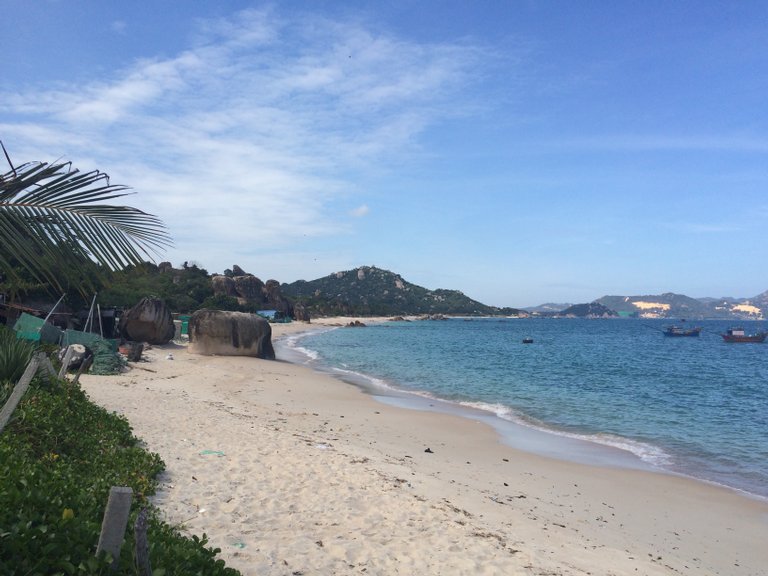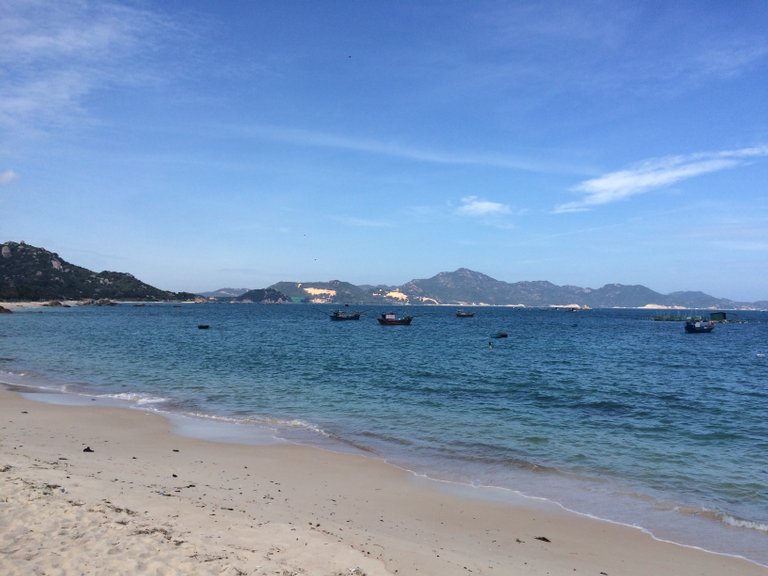 Lets keep looking around for what else can be found.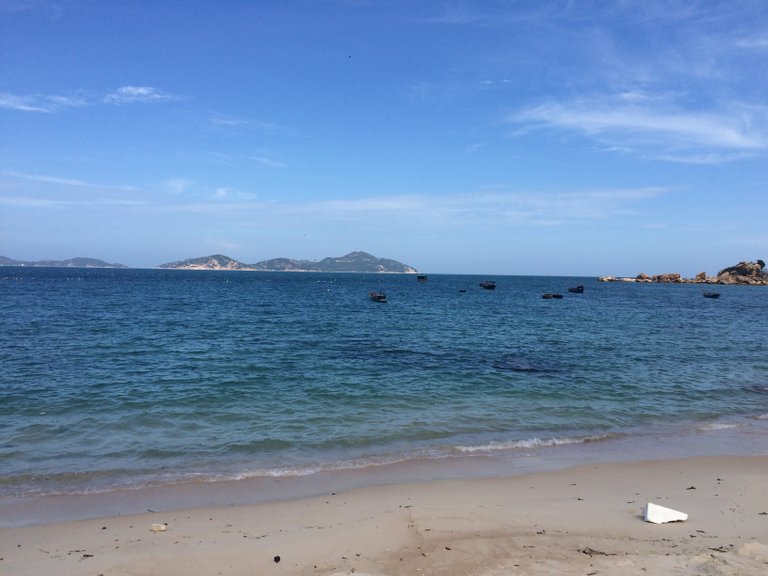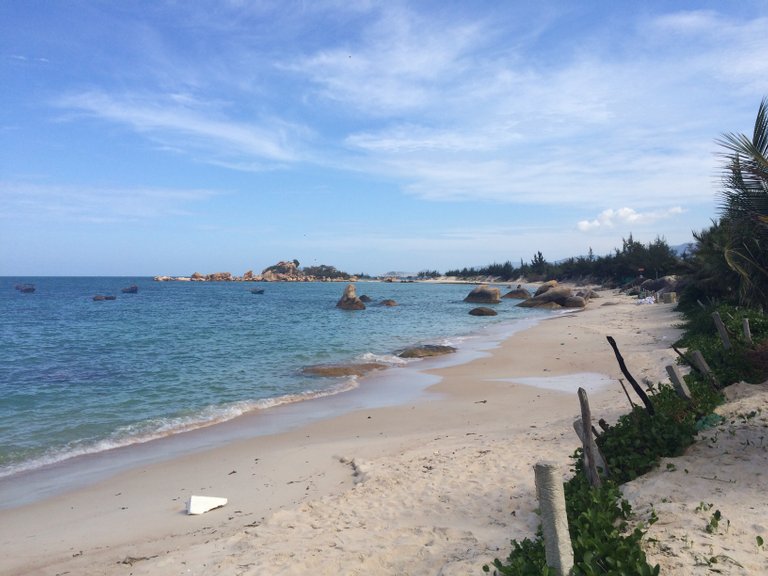 The tranquility here provides the time to wander and look. There is not much happening not much bustle and movement. Just the end and sound of the ocean, the far off dine of a light. Lets keep waling around, this place has much to see and explore.
As I start out along another cement jetty I am taken by the walk and every few step take a picture of the moment in thought. Come walk a few steps with me in pictures.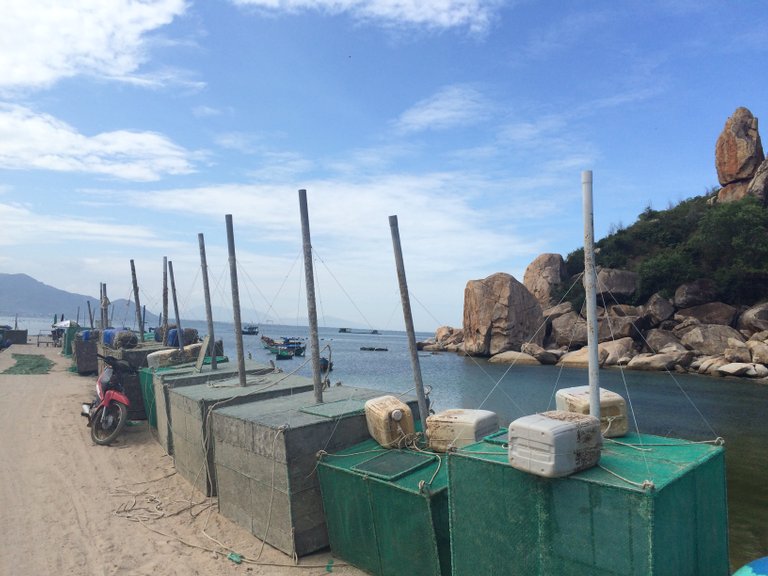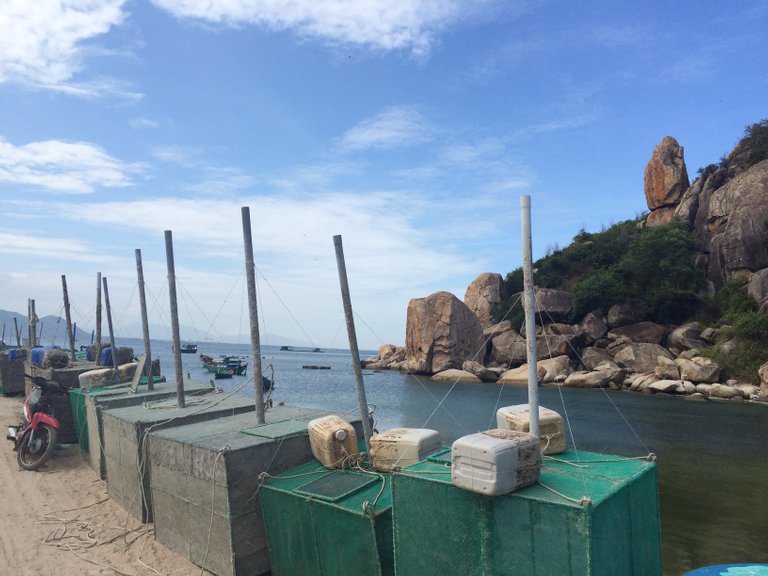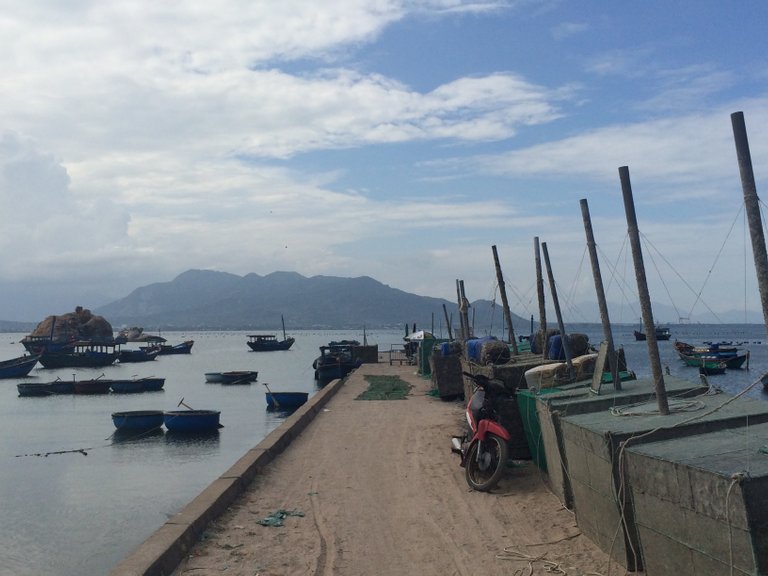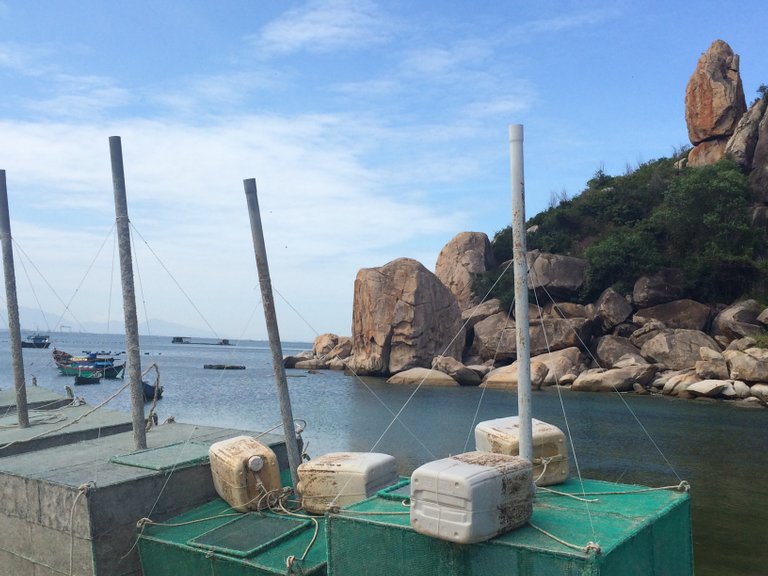 I cannot get enough of the view from here.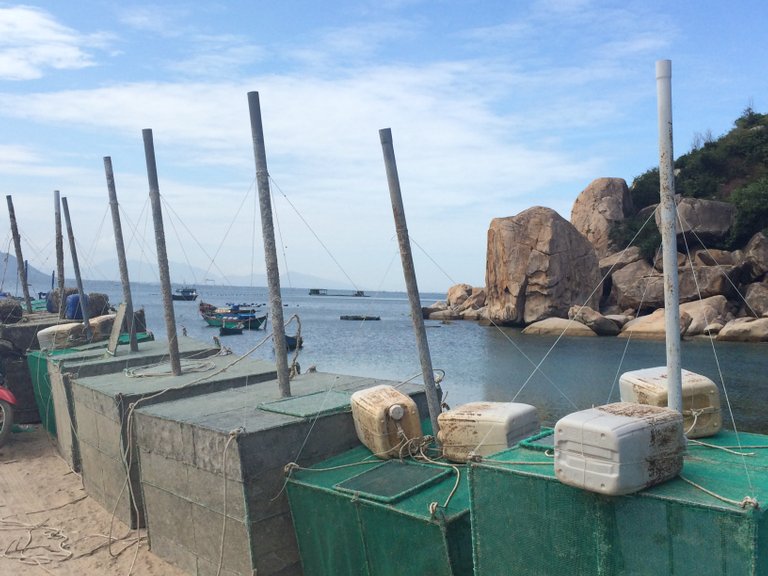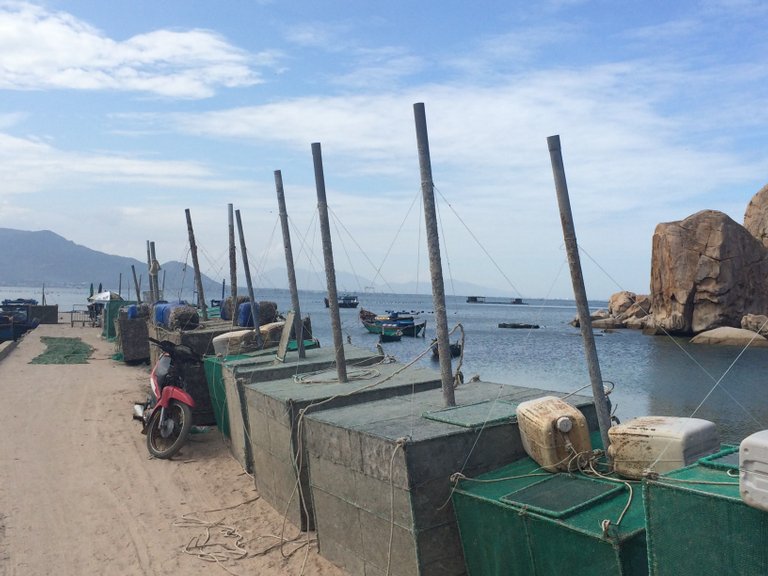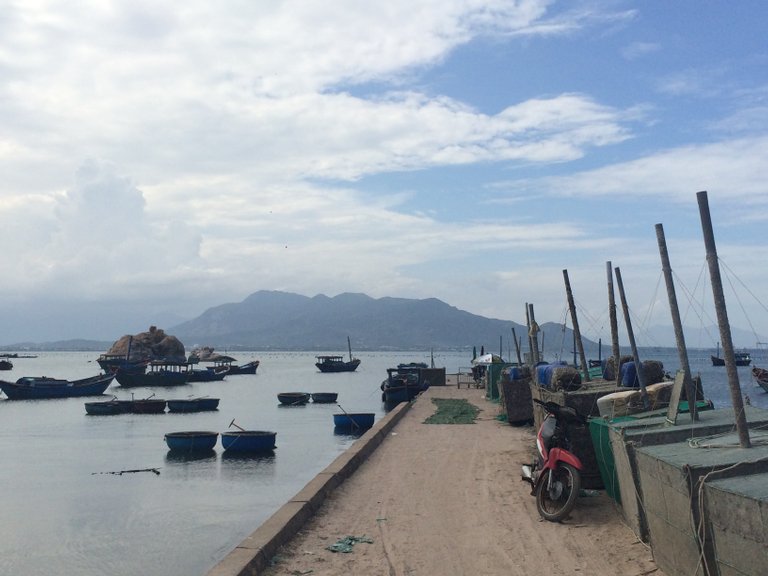 It as thought the road stretches out before me into infinity. Into he warm blue mountains and lush green sea.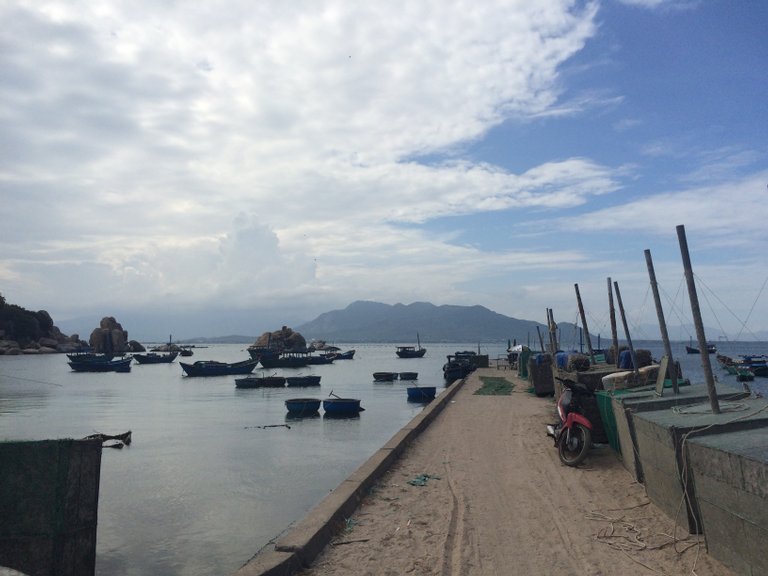 I wander around a bit more and decide that I should get a place to stop for the night, I wander to a hotel hostel guesthouse and ask if they have room. They do but it is on the beach. I think that this type of accommodations in this place is the best place to sleep. Right on the beach.
The night ends with some dinner and work, I am amazed how Vietnam has cell coverage and wifi almost everywhere. On mountain tops I has full bars....here I have full bars, for which I am grateful to have, as to talk to all of you on the Hive.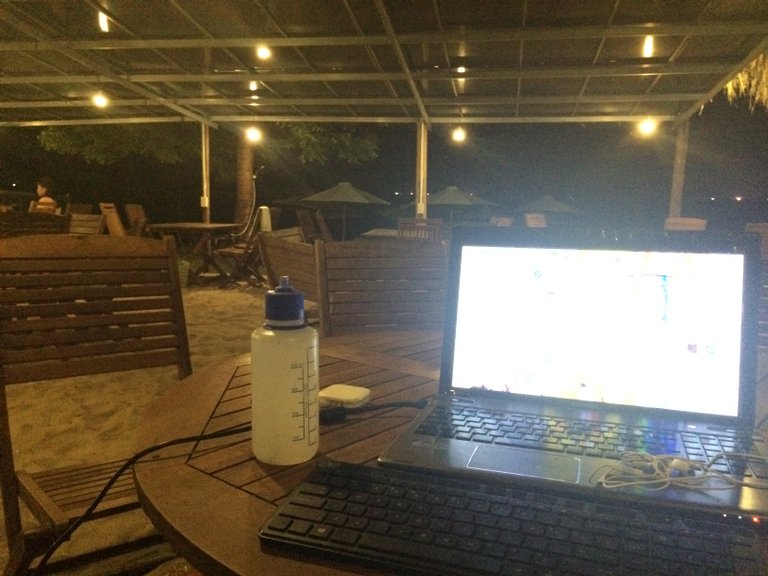 ---
The peninsula that I wonder around is worth coming to have a look, It is intriguing on how much is happening in this are at a diverse rate. The place has an feel to it like no other. I am not sure and how to put it down in words but this lace is unique from many other that I have been to.
Ill take some more time to wander around and search out the mysteries of this place, but for now it is time to spend the night working away, till that perfect hour when the sun comes up.
--> Have you been here, have you explored this area? You should leave a comment about what you saw and then we can shat.
I hope you enjoyed looing at pictures from the peninsula of mysteries and wonder. There will be another post about this area as there was much more to see. Not like those major cities. I hope you liked the eyeful and are ready for more tomorrow.
Check out Pinmapple for my map of places that I have been and it will take you Back In Time.

Thanks for supporting Original content.
---
---