Every choice made today, has its consequences tomorrow - Dilemma of reason and the emotion "

The most exhausting moment I think is making choices, we are always living between the cross and peace... and choosing wisely is the best alternative, because we don't have a crystal ball to guess what can work or even that can go wrong.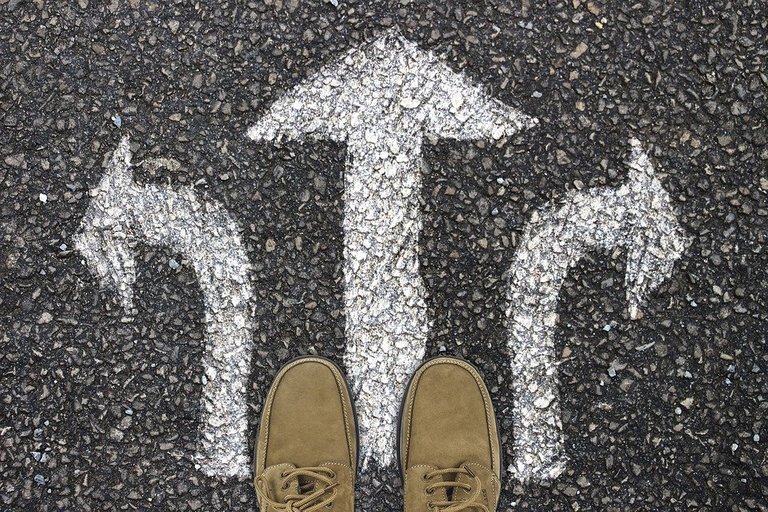 Image
A single decision can positively or negatively influence our entire future, our entire journey. And nothing better than being cautious when all you have is just that, the choice becomes even worse.
Between reason and emotion...
There will always be an inherent conflict between reason and emotion, both of which will ask you to take a different path. But the rule is always to act following the logical reasoning of thoughts and not just the feelings that come from the heart.
The only certainty we have is that every choice has its consequences, and that in the end we have to accept and bear all that we will reap in the future.
Each choice is a future, which will take you to a different future, and if you are indecisive in your mind, then you don't believe in any of the alternatives.
Definitely, while you do not make a decision, you have already chosen an option, therefore the choice has already been defined, with this it is possible to conclude that indecision is also a choice, sometimes it is an extra decision.
Every decision becomes even more difficult when you don't know what you're doing, you don't understand anything about something you're making the decision.
That's why it's necessary to seek training and study well everything you're doing, in order to make the right decision for you and guarantee a better future.
A better analysis is followed by reason, while impulsiveness is driven by the emotion of the feelings raised in the moment.
---
---