Hive Price Prediction Contest
Hello again. We took a break from the events we organized on our community page for a while. We continue where we left off.
The cryptocurrency market has been following an extremely stagnant course for about three months. Transaction volume dropped drastically. Volatility is decreasing day by day. One of the biggest reasons for this situation is that countries around the world have started to increase interest rates. As the money supply decreased, the amount of fiat money entering the crypto market decreased considerably. Trading volume on Hive is also on the decline. It is a known fact that price drops will not end unless the bull season begins. However, the decrease in transaction volume is negative for us. I will publish content that will raise awareness on this issue. I'm also thinking of organizing a few events. You are reading the announcement of one of them.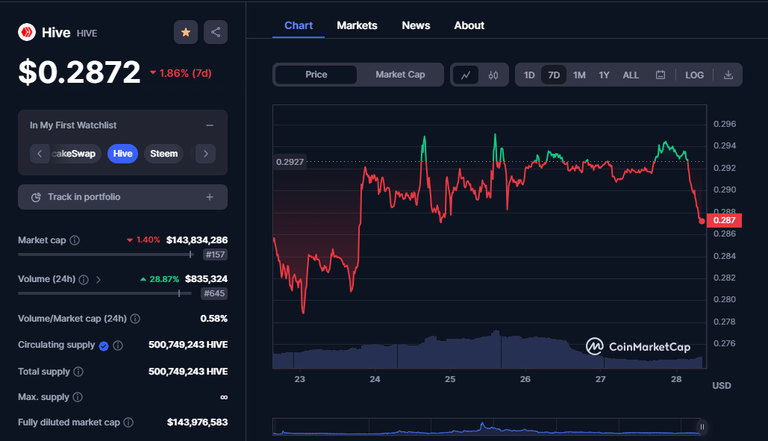 Image: source
Predict Hive price next week. State your reasons as a comment to this post. And make a 3-digit price prediction. Competition rules;
The date of occurrence of the Hive price that you need to predict is September 6, 5 UTC. Price estimates expire when prizes for this content are distributed.
You can add your price estimates to this page as a comment. Do not forget to write down your reasons.
Your price estimate must be in three digits. For example: $0.321 Hive. Such an application is necessary so that we can select the winning users.
Competition prizes:
500 Ecency points, 0.5 CentG
250 Ecency points, 0.25 CentG
100 Ecency points, 0.1 CentG
The prizes will be distributed to the top three users who made the closest guess after the price formation on September 6th. I will also vote according to the likes of the comments where the predictions are made. See you at new events. Stay tuned.
---
---