Battle Weekly Challenge - Legionnaire Alvar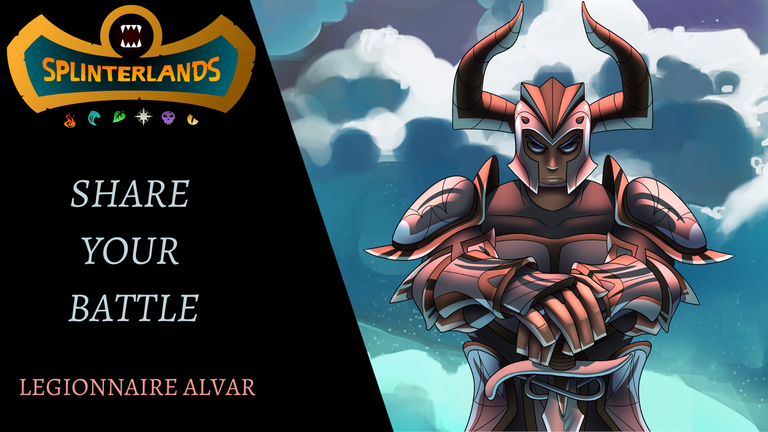 Hello everyone and welcome to the Battle Weekly Challenge. This week the challenge is with Legionnaire Alvar, a legendary Neutral element card with the Void Armor ability that belongs to the Chaos Legion edition.
In this particular battle we are facing a level 1 Drake of Arnak. We are a bit ahead since we are using a level 2 summoner. A level 2 summoner is very good since it allows the use of common cards at level 3, rare cards at level 2, epic cards at level 2 and legendary cards at level 1. Nevertheless, let's see the rules, the team and the details of the battle.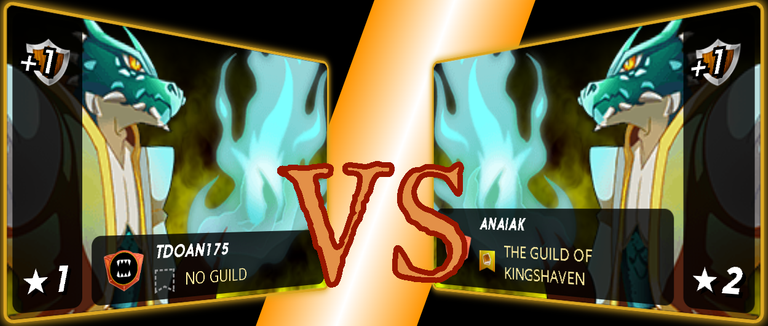 Battle Rules
This is a 29 mana battle with the "Fire & Regret" rule where only Life, Death and Dragon elements are allowed to play.

| Icon | Name | Description |
| --- | --- | --- |
| | Fire & Regret | All Monsters have the Return Fire ability. |
Return Fire: When hit with a Ranged attack, Monsters with Return Fire will return reduced damage back to their attacker. Damage returned is equal to damage of attacker divided by 2, rounded up.
My Lineup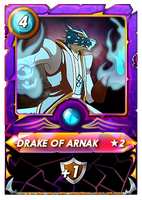 The Drake of Arnak is a medium-sized Dragon hybrid. He is highly intelligent and extremely rich, but cannot fly nor breathe fire. All his life he has honed his skills as a summoner, hoping to win a share of the glory that should rightfully be his as a carrier of the fire blood. The Drake's trademark is that his monsters are summoned to battle with a thin force field of blue fire, fortifying their defenses. Forms have been filed by the High Council to formally request that the Drake of Arnak hand over his secrets for the good of the united Gloridax, but he will not give up his proprietary magic without a fight. The Drake of Arnak is the Gloridax rival of Daria Dragonscale; the two despise one another.
Drake of Arnak: I really like this summoner as it gives +1 Armor to all friendly monsters. I think it's very useful since many of our monsters have no armor. Armor will allow us to resist more attacks from enemy monsters with melee and ranged attacks.
Legionnaire Alvar: In the first position I have decided to use Legionnaire Alvar, the protagonist of this challenge! Legionnaire Alvar is a really strong tank with very good defensive stats. Also, his Void Armor ability allows Magical attacks to hit his Armor before his Health. Therefore, even if his mana cost is high, this card is good against everything (melee, ranged, and magic attacks).
Uraeus: This card can target the last monster on the enemy team with his Sneak ability. My main objective with Uraeus is to kill enemy monsters with low HP that players usually use in the last position.
Scavo Hireling: The idea of using Scavo Hireling is to protect our monsters as much as possible by repairing their armor.
Cave Slug: I think this card is very good as its Opportunity ability allows him to attack from any position and target the enemy monster with the lowest HP. He can kill enemy monsters on the first turn.
Stitch Leech: Like Uraeus, this card can target the last monster on the enemy team with his Sneak ability. I like the two monster combo with Sneak to kill enemy monsters in the last position as soon as possible.
Pelacor Conjurer I choose Pelacor Conjurer as my sixth and last card position because it has a decent Speed and Flying ability, which gives him a more chance to dodge monsters with melee and ranged attacks.
The Battle
Click here to see the full battle!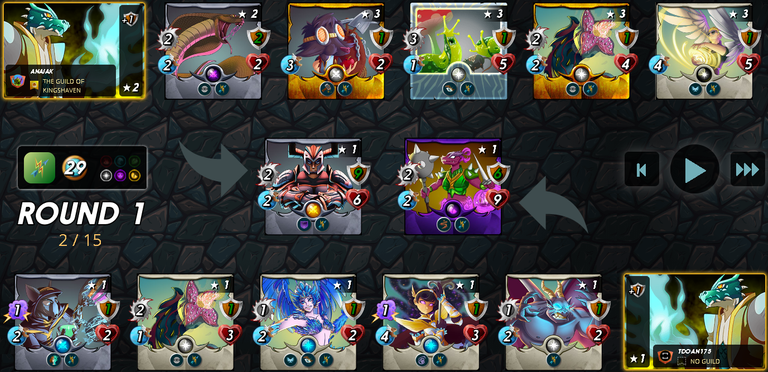 Did your strategy work?
Yes. I think my strategy worked well. We have been able to make a solid team and win the battle. I am happy with the result and the strategy I used. We have earned +10 rating points, +1393 reward points and +0.049 SPS for this battle in the Bronze league.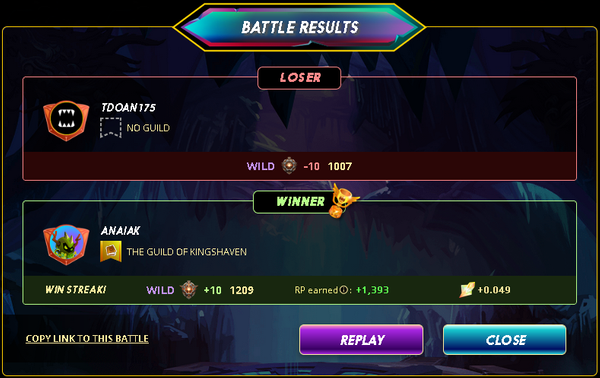 Do you like Legionnaire Alvar?
Yes, I like Legionnaire Alvar. Personally, it's not a card I use a lot, but I think it's very strong if we use it in the right battles. One of the things I like most about this card is that it is Neutral. Being a Neutral card allows us to use it with different summoners and strategies, which is very powerful.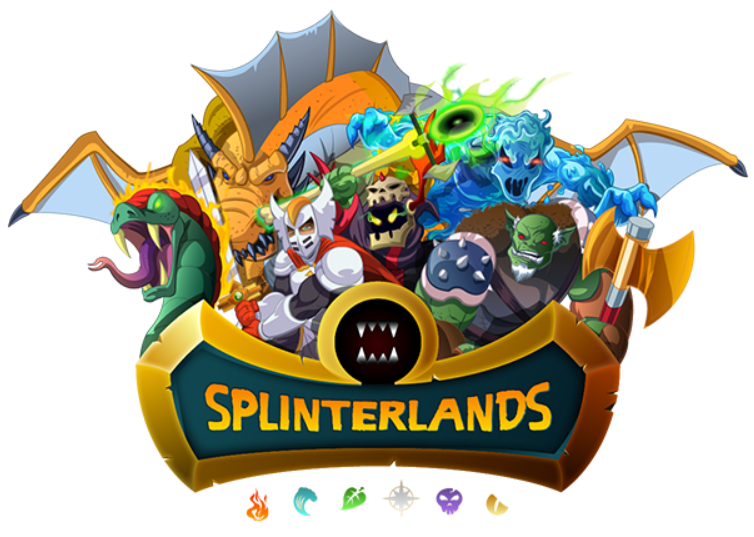 ---
---