My love - Borkulo (En/Ua)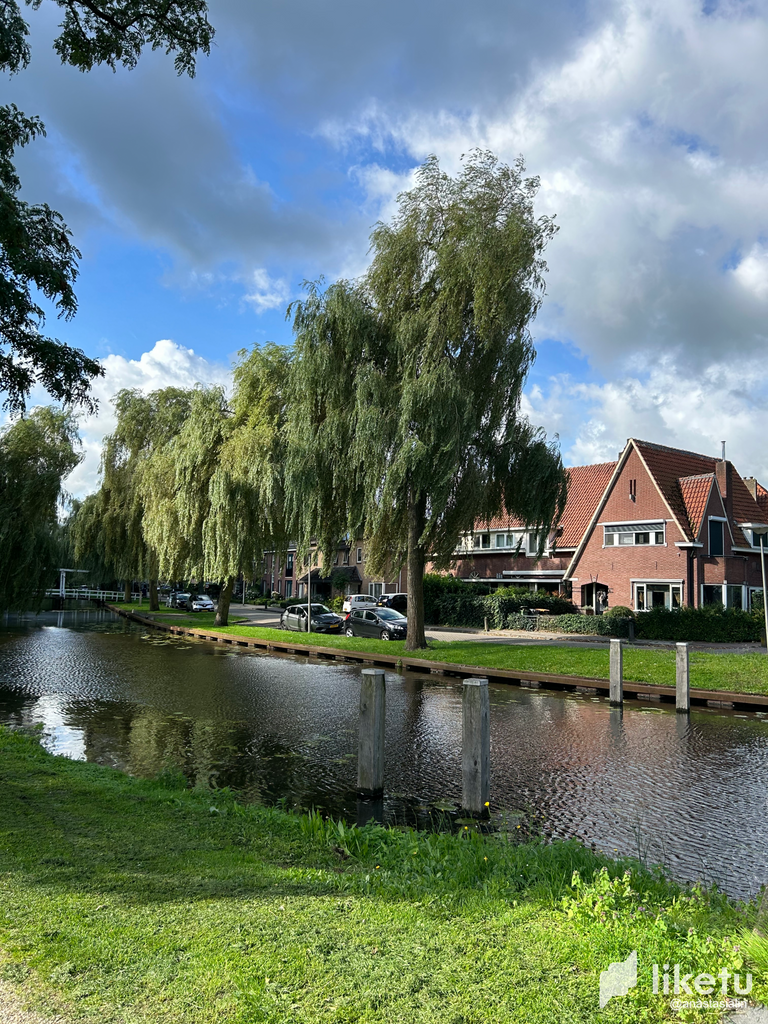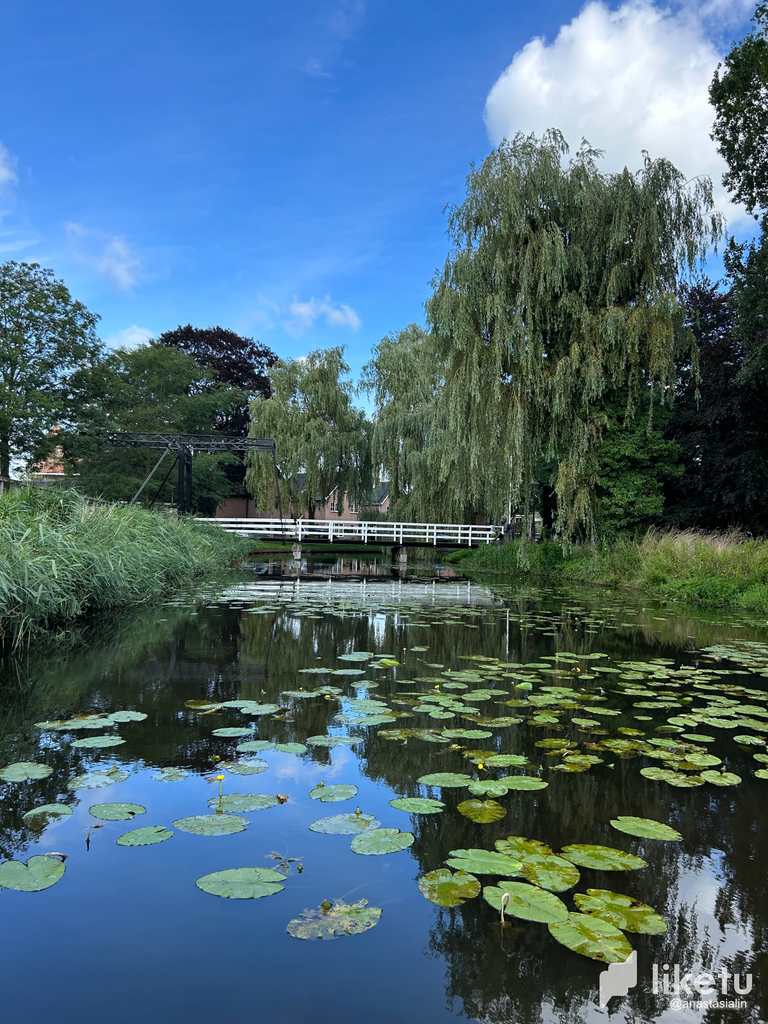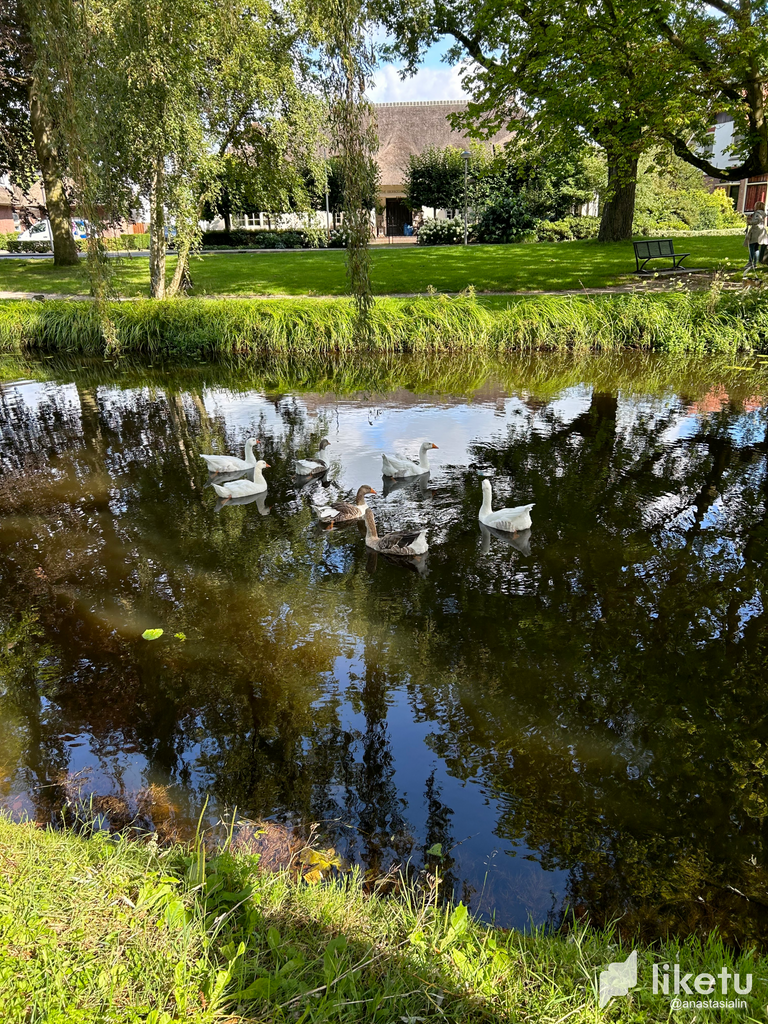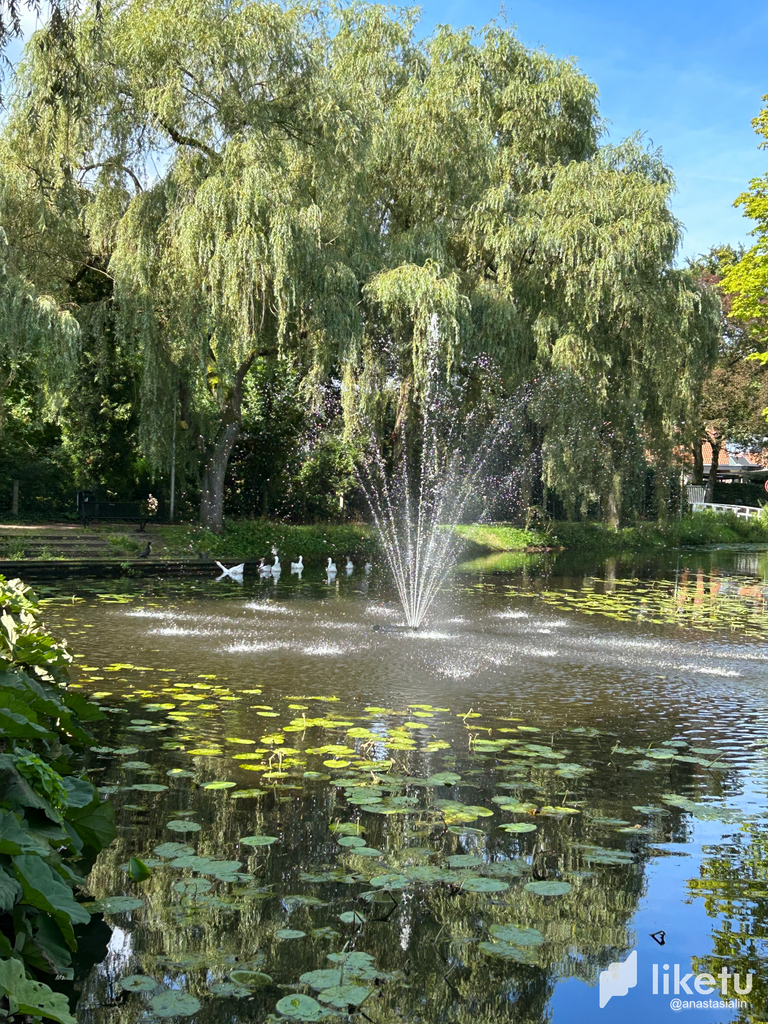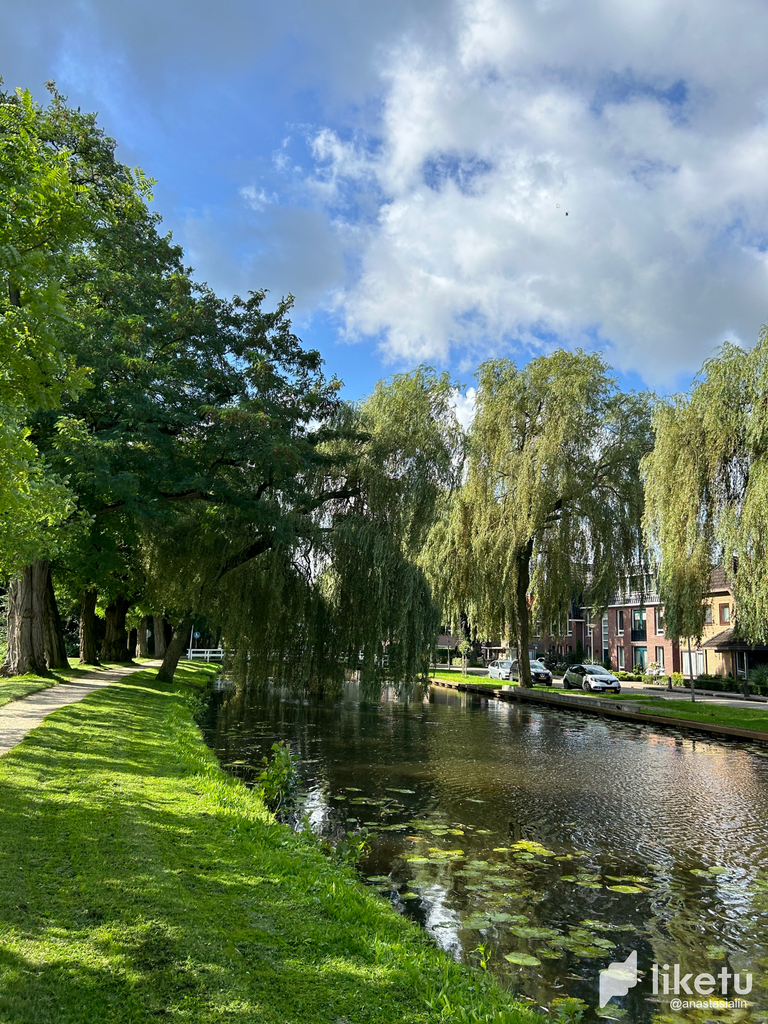 Hello everyone, this is my thing: appearing and disappearing on the blog. I'm on vacation right now, so I don't have time to write for a bit, although I have a lot to tell and show you.
I've already mentioned that I'm currently in the Netherlands, where I live in the town of Borkulo, in the east of the country. In this post I will show you a little bit of the area.
From the photo you can immediately see that this is not an urban area, but a cozy rural space where nature reigns.
In the very center of the town there is a canal, which at first seemed to me like a lake, because it is really big. There are several bridges along it, which can be crossed both by bicycle and on foot. There are benches along the shore where everyone can relax. There are a lot of people walking here: some are fishing, some are walking their dogs, and some are just sitting and relaxing.
The lake also has its own local inhabitants - wild geese, ducks and water chickens. They are friends with each other, by the way. They are also not afraid of people, because no one offends them here.
In general, Borkulo is a very cozy and picturesque town. I am very glad that I have the opportunity to live here for a while.
See you soon!
Привіт усім, це вже моя фішка: то з'являтися, то зникати у блозі. Я зараз у відпустці, так що трішки ніколи писати, хоч розповісти і показати хочеться багато чого.
Я вже зазначала, що зараз я у Нідерландах, де проживаю у містечку Боркуло, що на сході країни. У цьому дописі покажу вам трішки місцевості.
Із фото одразу видно, що це не урбаністична місцевість, а затишний сільський простір, де панує природа.
У самому центрі містечка протікає канал, який спочатку здався мені озером, адже він дійсно великий за габаритами. Уздовж нього розташовані декілька місточків, через які можна проїхати як і велосипедом, так і пішки. Понад берегом розставлені лавочки, де всі охочі можуть відпочити. Тут дійсно багато людей гуляє: хтось рибалить, хтось вигулює собаку, а хтось просто сидить відпочиває.
Озеро також має своїх місцевих жителів - диких гусей, качок і водяних курочок. Вони між собою товаришують, до речі. Людей також не бояться, адже ніхто їх тут не ображає.
Загалом, Боркуло дуже затишне і мальовниче містечко. Я дуже рада, що маю можливість тут пожити певний час.
До нових зустрічей!
---
For the best experience view this post on Liketu
---
---