A history on Badami cave temples - the rock-cut architecture of India.

The wind hit my face as
I sat above the pond atthe Bhoothnath temple,
dangling my legs, and the
rustling of the tree's leaves
deafened me of every
noise in the background. !
I enjoyed every bit of the marvellous architecture at Badami. The beauty that it holds is inexplicable. One could only imagine.
(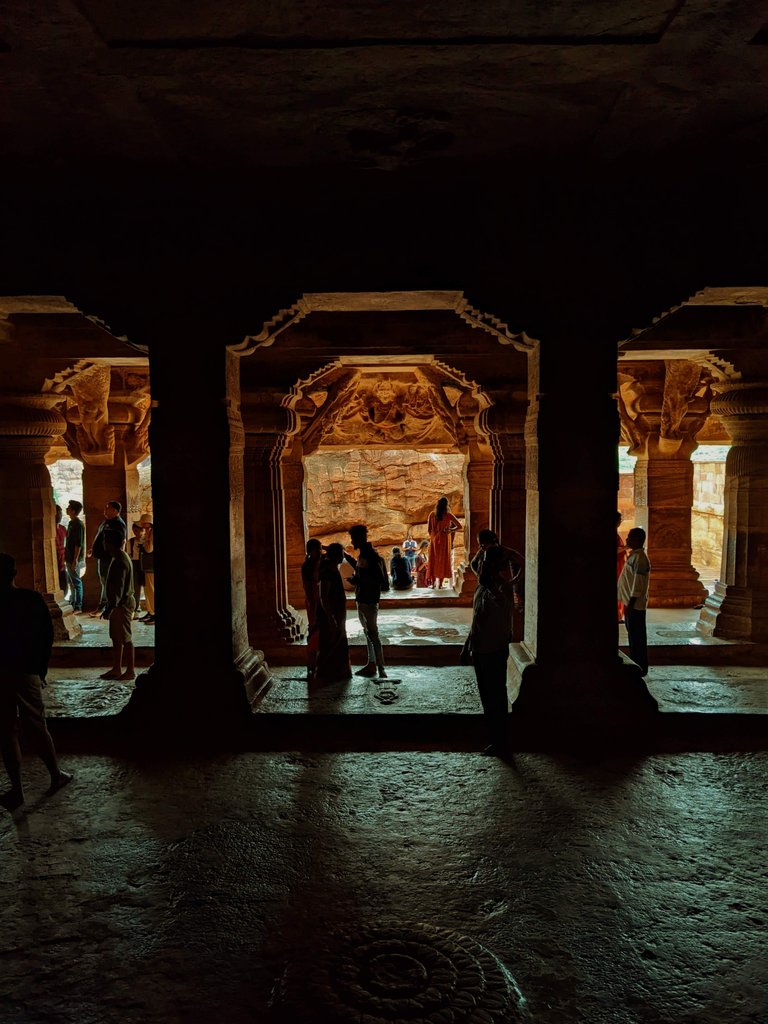 )
The third cave temple interior
Badami is a town and taluk in Bagalkot district in Karnataka, India. It is located about 120 km from Bangaalore the foot of the Western Ghats. The town's name is derived from Badami Thalli, meaning "town of sweet basil leaves" or "village of a merchant".
A historically rich town with amazing people.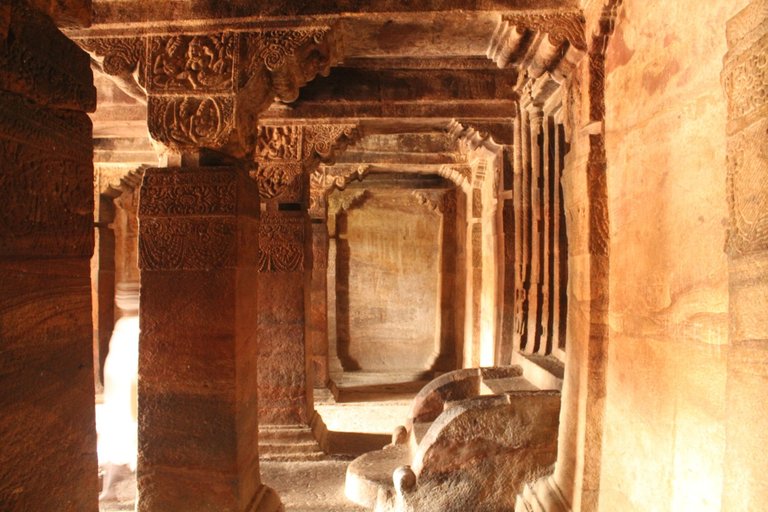 Second cave temple on the inside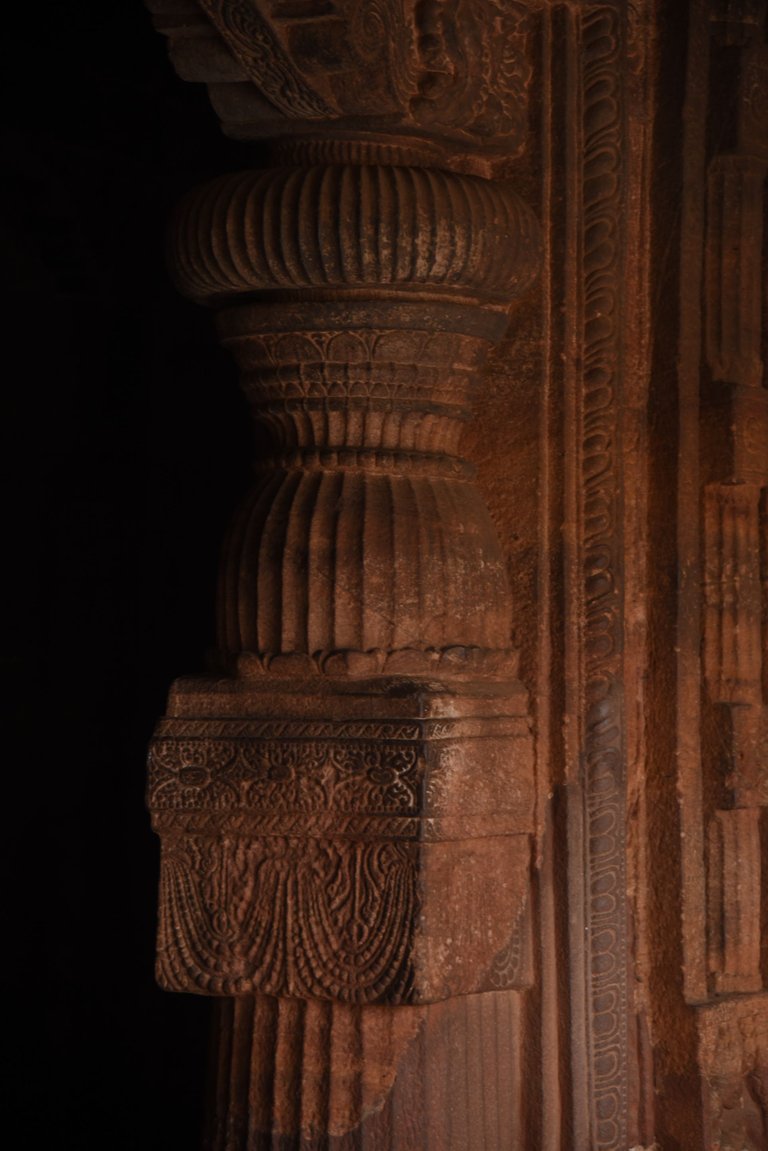 A pillar in the first cave temple
Badami cave temples are a four Hindu, Jain and possibly Buddhist cave temples complex which are located in Badami, a town in the Bagalkot district in northern part of Karnataka, India.
Constructed more than 2,000 years ago , their beauty is undeniable and they share a unique historical importance. These sites provide a much needed glimpse into cultural practices that have since died out. The caves are the best example for Indian rock-cut architecture, related to the Badami Chalukya architecture, which dates back to the 6th century. Badami was previously known as Vatapi. Badami is not just about it's rock-cut temples , what makes it Badami is the overall context. The people, the built fabric around the cave temple , the lake and the animals. All of this together is Badami. Getting to experience all of this together will be a good trip to Badami.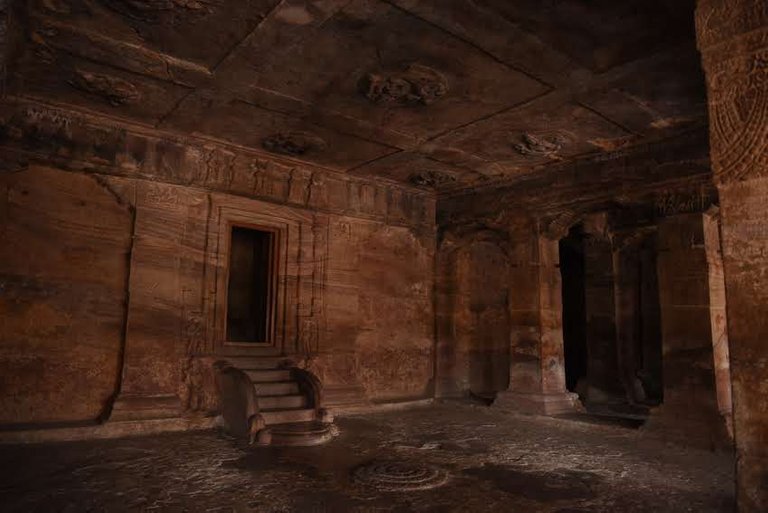 The Badami cave temples are a complex of four Hindu, Jain and possibly Buddhist cave temples are located in Badami which is in the Northern part of Karnataka. The caves are an example of Indian rock-cut architecture, which is the Badami Chalukya architecture, which dates back to the 6th century CE.
What's amazing about these cave temples is the timeline. The timeline just blows my mind. Seeing the work in person is a treat for eyes. There's just so much to it. So much that these temples have to offer us. The ornamentation speaks for the craftsmanship during those , which in my opinion if you really wanted to achieve that now you wouldn't be able to. I remember having clay modelling exercises in my previous semester in my architecture school and how I was finding it very difficult to carve clay but they managed to carve out stone.
I also had this thought about , how much they must know about this material in order to do so much with it. I think it's an excellent amount of experience they have , because they were able to do such magnificent work.
The Badami cave temples represent some of the earliest known examples of Hindu temples in India. The caves are devoted to different gods the Cave 1 was devoted to Shiva, and Caves 2 and 3 are dedicated to Vishnu. Cave 4 features is a reliefs of Jain Tirthankaras including Mahavira. As we were told by the guide that the religious practices don't happen in these temples anymore. But my professor told me this one thing , to imagine life in the temples or any built structure you see. Once you start visualising that , it makes more sense to you. You start to why a certain thing is kept in a certain way and so on.
We were also told that during the building of Ajanta and Ellora caves , they came down to see the work that was done in Badami. Since it was one of the oldest temples in India. I feel blessed to have witnessed such marvelous piece of hardwork.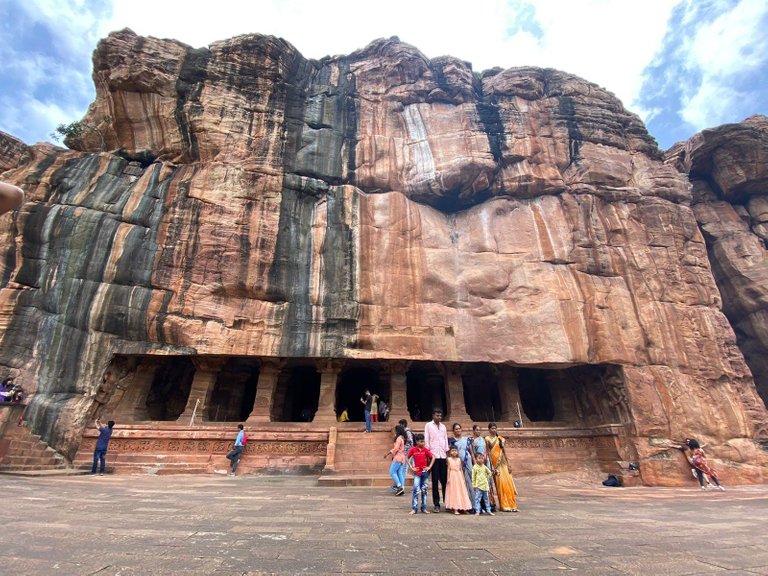 Yes , there's the architectural history that's very important we must all know about this place. But what you get to read in books , is just what they want you to read. When you experience something outside of the book , is when you really experience the place from your own perspective and not from someone else's. That for me was the fun part. While climbing the stairs I realised the risers was very high instead of the standard riser height. I also mentioned this in my previous post. Climbing those stairs actually made me tired , but we sat under a tree and we took great photographs there.
We were also divided into groups to photo document the caves. Which was the fun part. We started breaking it down into different elements. To understand the over all geometry, volume, scale and the ornamentation of the cave temples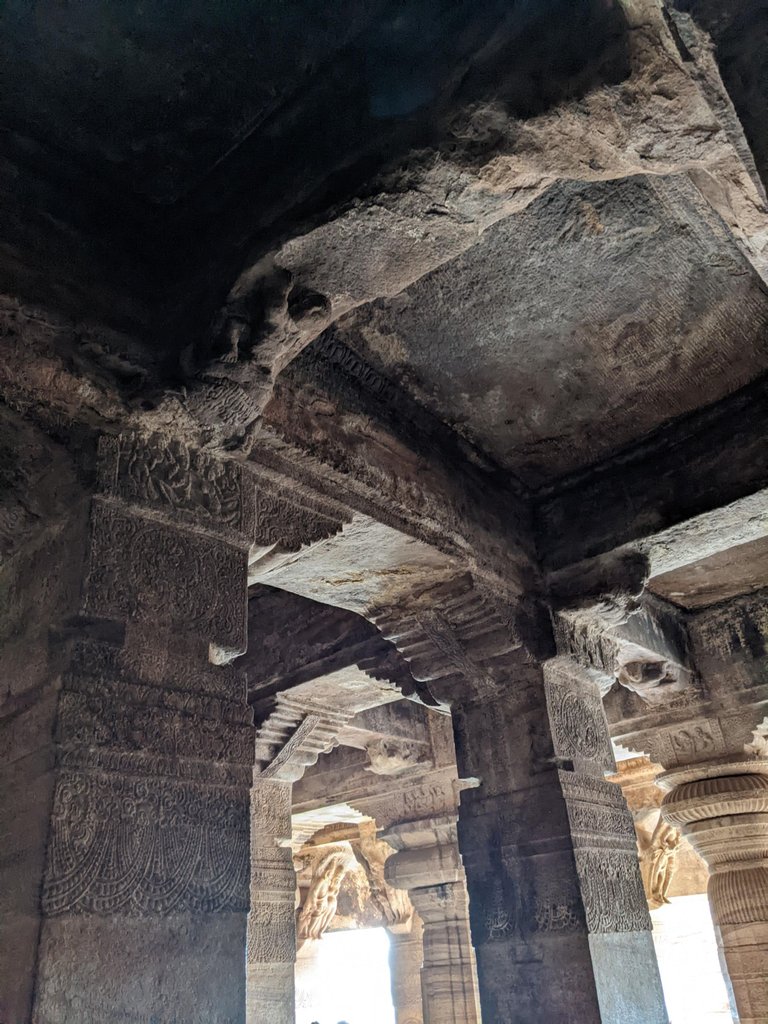 What I also noticed was the third cave was much bigger in terms of volume compared to the other three caves.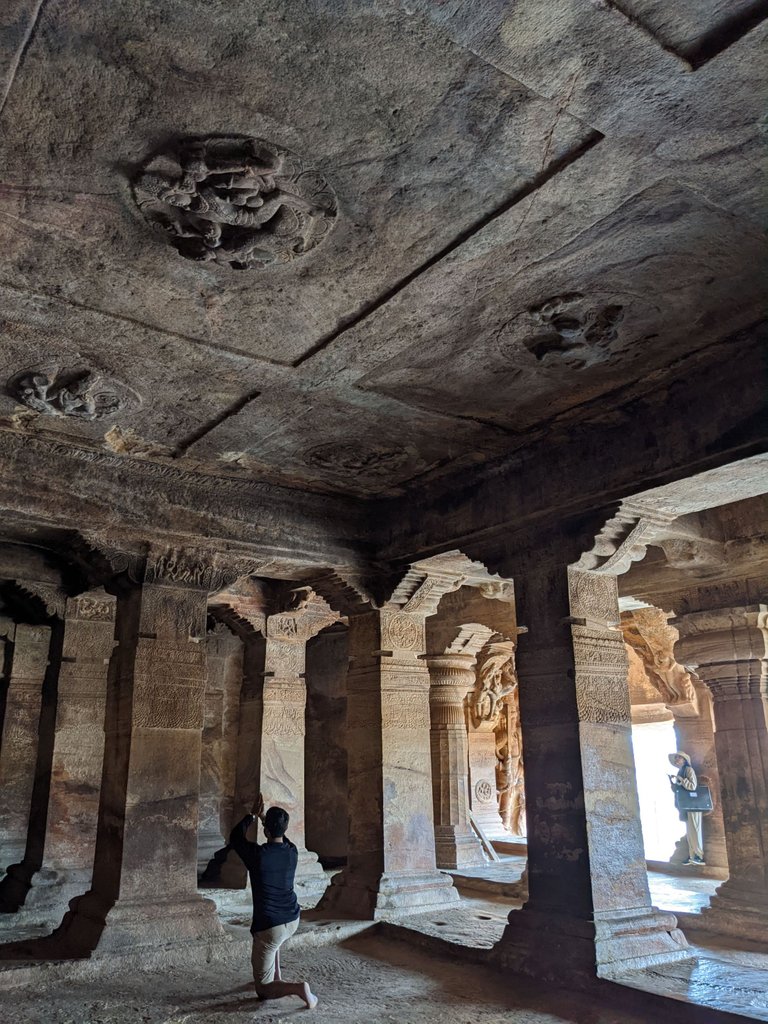 The four unconnected caves were excavated from underneath basalt beds that had been deposited about 15 feet below ground level during an earlier period when there was no rainwater drainage system available anywhere else except nearby valleys such as Kistna River basin which drained into Arabian Sea via Bay of Bengal; therefore these caves were mostly dry throughout most part due to lack flow through small tributaries originating from large rivers flowing nearby directly into Bay Of Bengal without receiving any water through aqueducts or canals connecting them back up again - hence why people started digging tunnels underground instead...
The monumentality of the rocks makes you feel so small in front of them and when you compare them with the rock cut temples there's a huge difference between them. It shocks me everytime I think about how must they have engineered the whole cave temple in order to be able to hold the weight from above. It's like I said inexplicable.
You will see many caves at Badami but the Caves 1 and 2 are the only ones that were built by Kirtivarman I and his son Mangalesha respectively. These two caves were built in the late 6th century, when Badami Chalukya dynasty was ruling over the region. These two caves are comparatively much smaller compared to the third cave. The third cave is about three times bigger in terms of volume.
The cave temples are one of several monuments included in the group at Badami that were inscribed together on the UNESCO World Heritage List in 2003 under criteria (i), (iii), and (vi).
After being included as one of several monuments included in the group at Badami that was inscribed together on the UNESCO World Heritage List.
Visiting a UNESCO WORLD HERITAGE SITE is such a dream. Because they are chosen because of a certain reason and what ever that reason maybe for BADAMI it was very evident. The Level of dedication and zeal was seen. I wish as I grow up I get to see more and more of these kinds of architectural marvels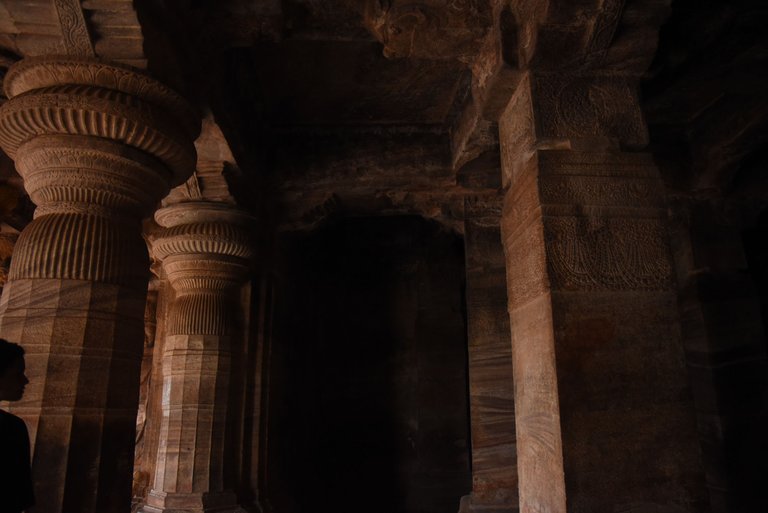 The inscription reads:
UNESCO WORLD HERITAGE SITE
"Badami Cave Temples".
The rock cut temples located at Badami represent a unique style of architecture that is characterized by its use of natural stone and masonry; it is considered one of India's earliest examples of architectural art. The site has been recognized by many scholars as having been built before 200 BC, making them among India's oldest surviving structures from ancient times.
Badami is known for its temples
Badami is known for its temples. It's located in the northern part of Karnataka, which makes it an ideal place to visit if you want to experience some history and culture and the settlements around it gives the overall context to the place.
This town is also famous for being one of the best spots for tourists to visit when they want to take in some beautiful sights!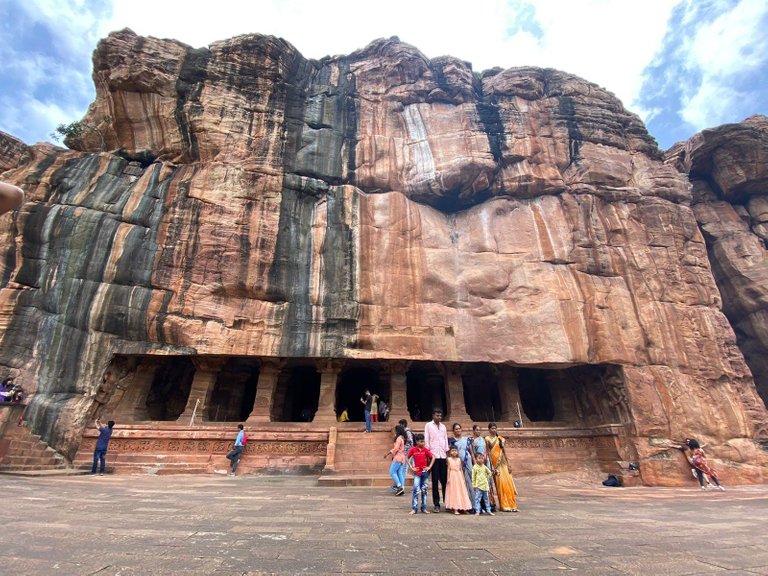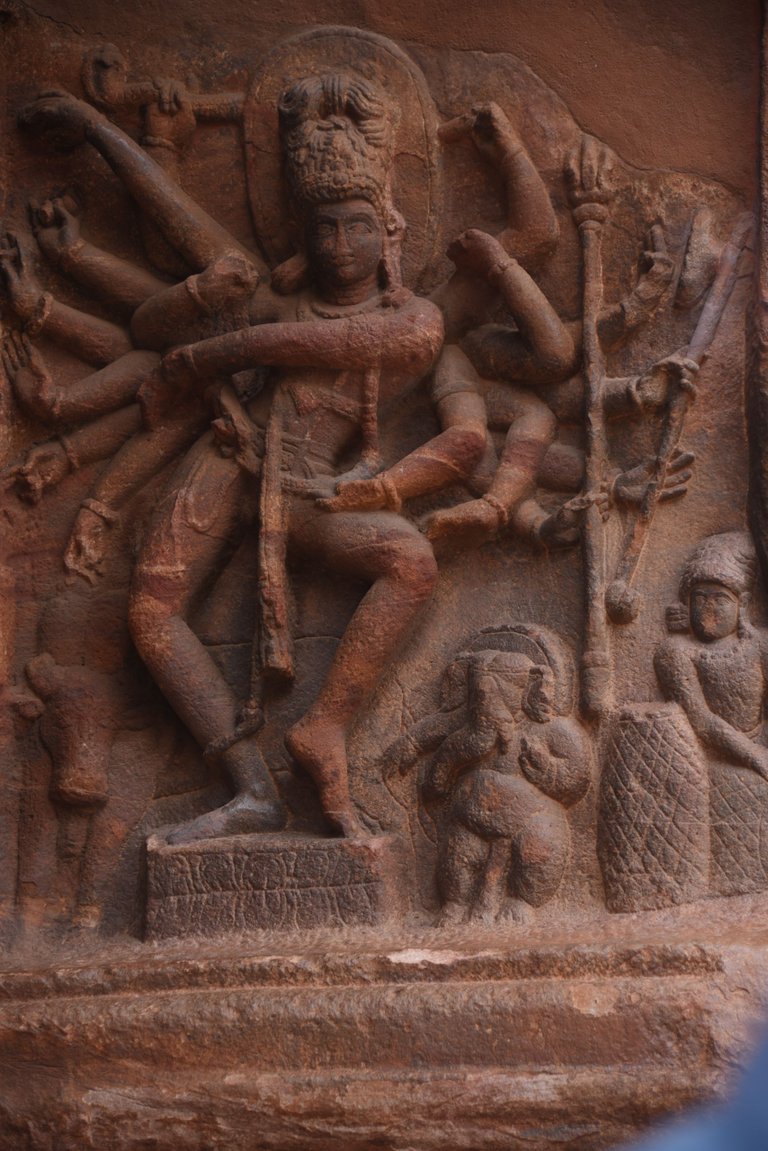 The massive rocks were carved out to make temples dedicated to different gods. Each column had a story to tell. They were all carved so beautifully and I like to call them the columns that educate. They were a form of education to the people back in those days. The time I spent there was very fulfilling.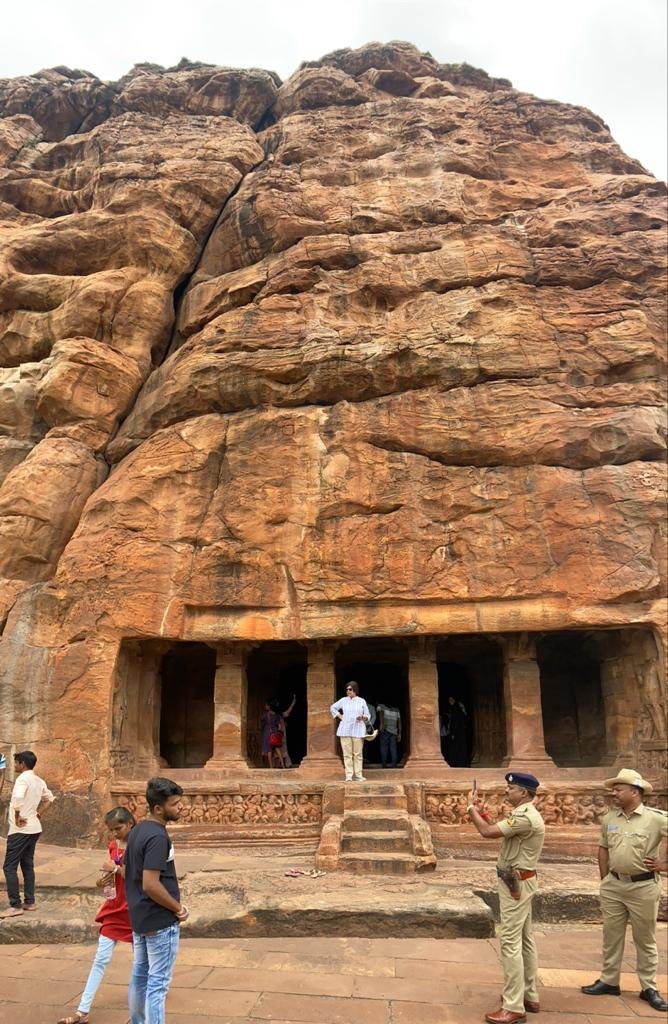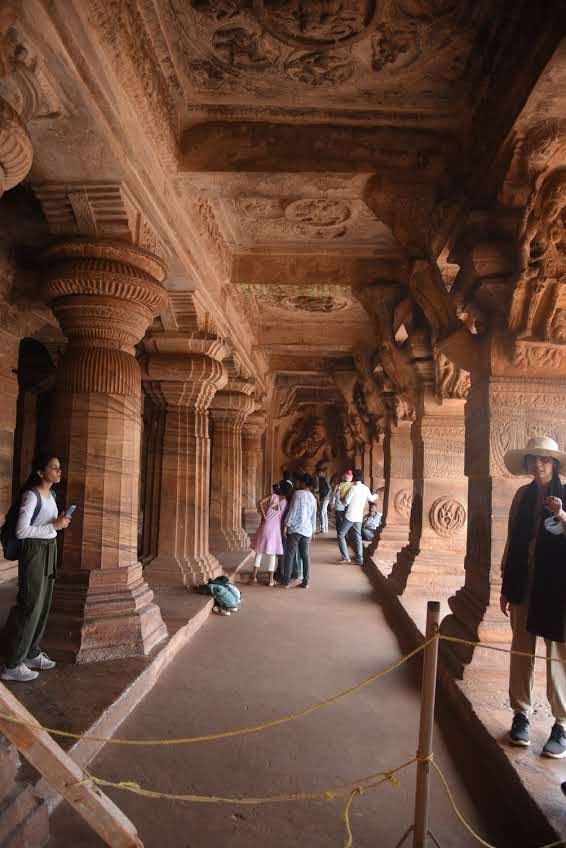 Below are few of my ten minute sketches we did on site and some from photographs since we are not allowed to sketch on historical sites. These ten minute sketches are not meant to made to look nice and presentable but to collect as much information as possible. Architecture is all about putting information or data on paper in the form of drawings , so this is what we learnt there.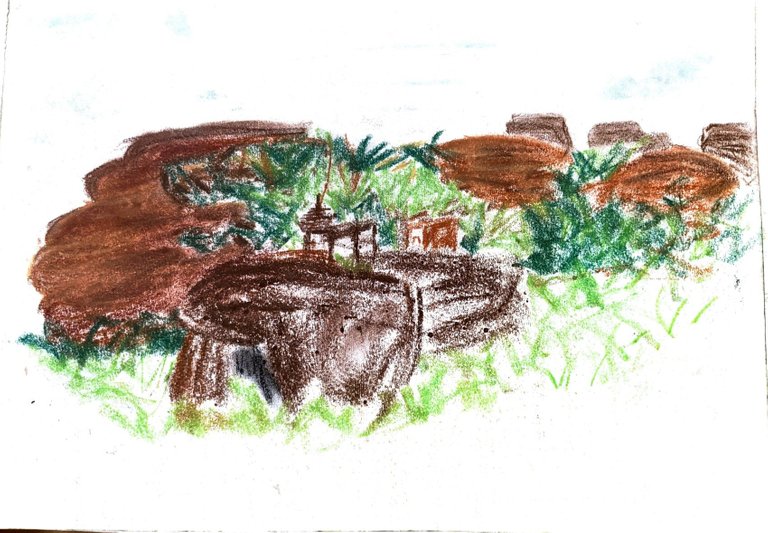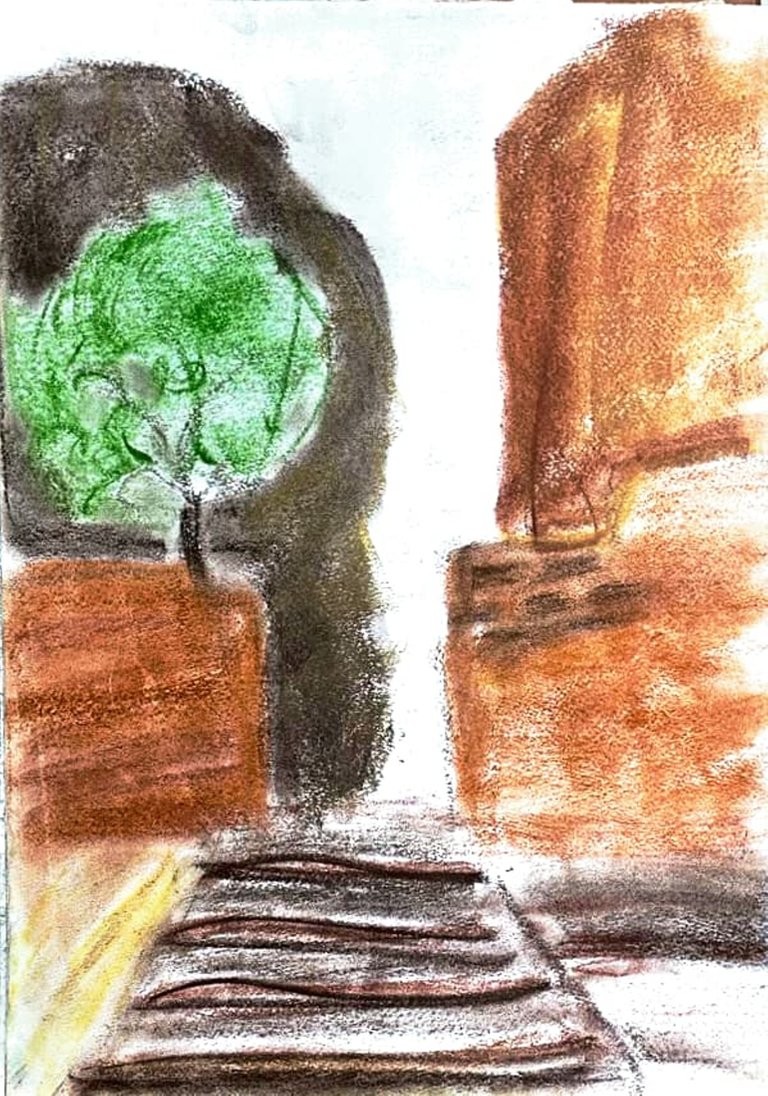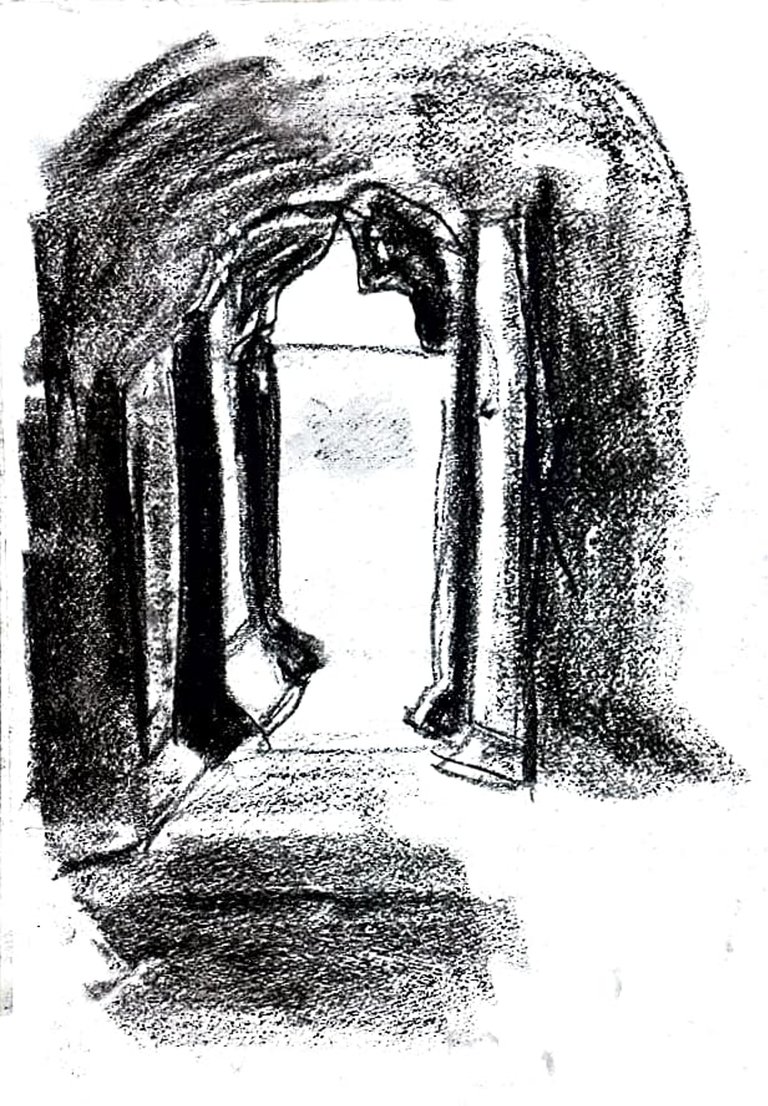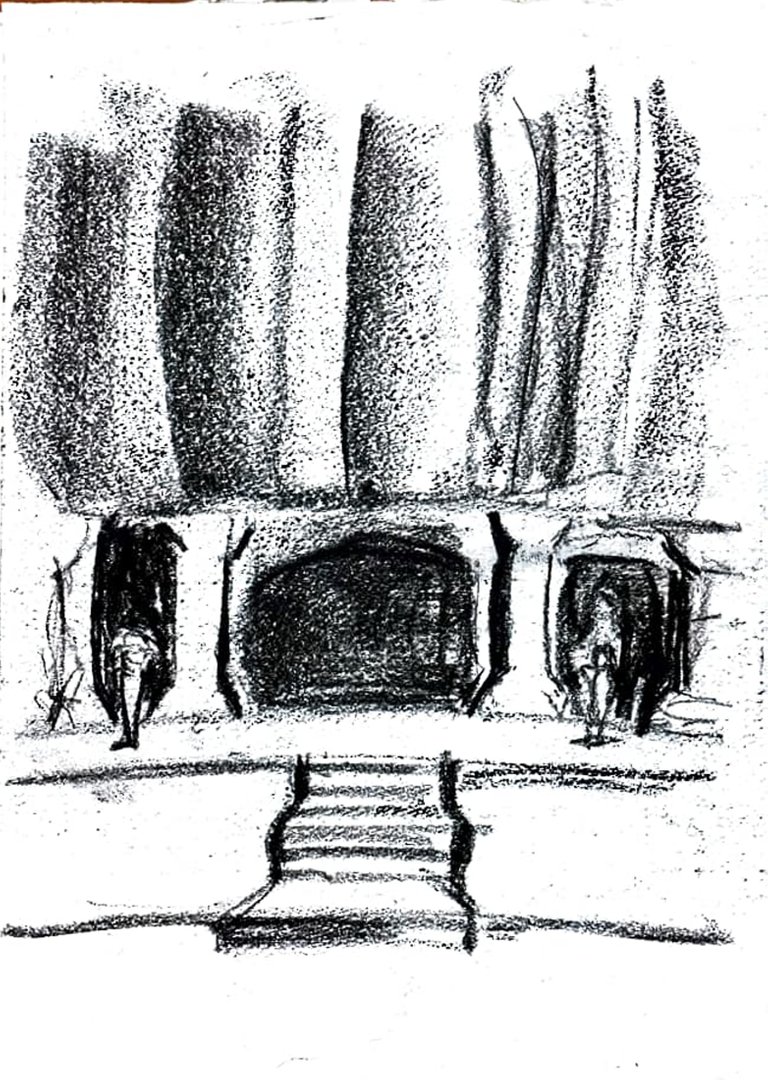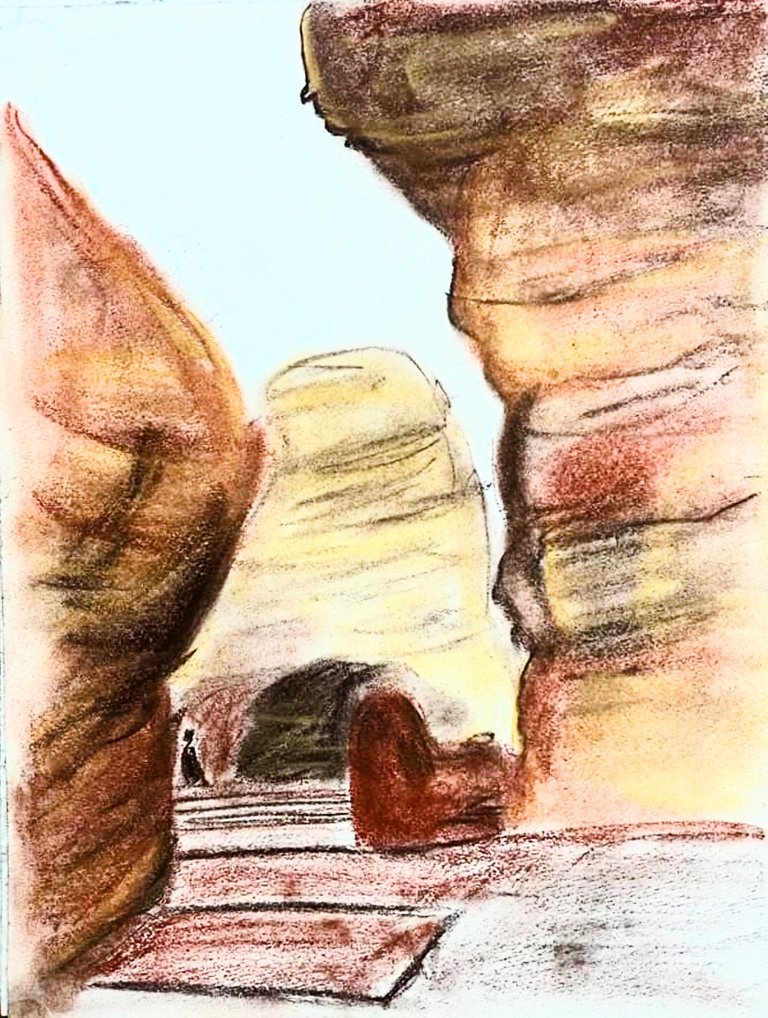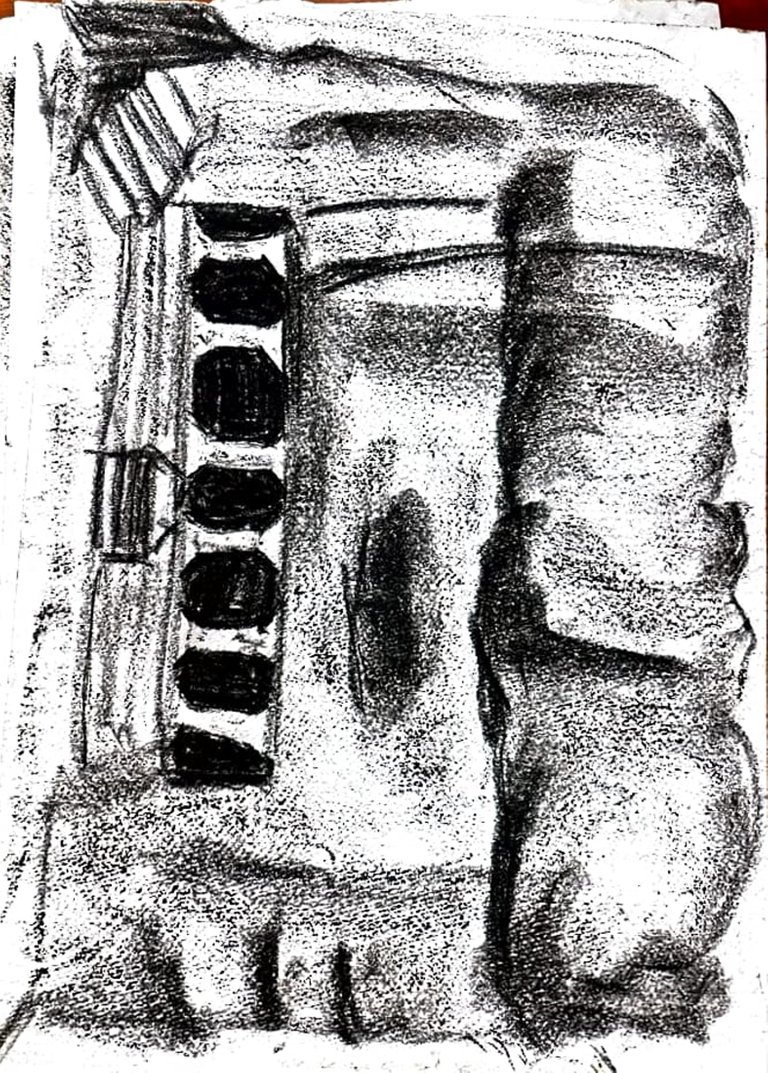 I hope you all enjoy the photographs. This is all for today's post. Hope you enjoy the post.
According to this source of facts from the book Badami, Aihole, Pattadakal
Book by George Michell. All of the information was referred from this book and was told to me by the guide that was present on site to explain the history.
---
---