|ESP/ENG| 5 things that Hive has given me and changed in me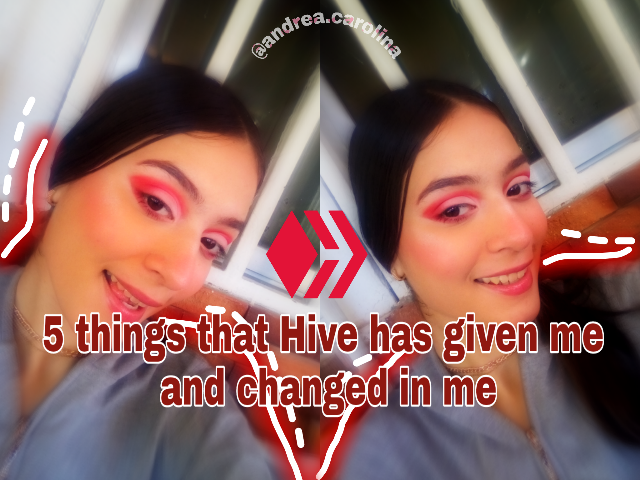 Imagen diseñada en PicsArt por @andrea.carolina

🌷¡Holaa linda comunidad de Hive! 🌷 En esta oportunidad se me ocurrió hacer un post un tanto diferente, ya que creo que a cada uno de nosotros la blockchain nos ha brindado algo por pequeño que sea, o ha cambiado algo en nosotros. En mi caso es así, en poco tiempo Hive, me ha enseñado a ver las cosas de otro modo, y me ha brindado herramientas claves que puedo usar en mi día a día. Es por eso que hoy decidí compartirlas con ustedes.
🌷 Hello beautiful Hive community! 🌷 This time I thought of doing a somewhat different post, because I think that each of us the blockchain has given us something, no matter how small it is, or has changed something in us. In my case it is so, in a short time Hive has taught me to see things differently, and has given me key tools that I can use in my day to day. That is why today I decided to share them with you.

√ Me ha hecho más responsable
Y sí, para nadie es un secreto que Hive es una responsabilidad bastante grande, que es algo que se lleva con constancia, disciplina y dedicación. Que es algo que requiere esfuerzo y tal vez sacrificar algunas cosas para dedicarle el tiempo que realmente necesita. Es así cómo Hive ha cambiado eso es mí, porque si antes lo era ahora tomo mis responsabilidades con mucha más seriedad.
√ It has made me more responsible.
And yes, it's no secret to anyone that Hive is a pretty big responsibility, that it's something that takes consistency, discipline and dedication. That it's something that requires effort and maybe sacrificing some things to dedicate the time you really need. That's how Hive has changed that is me, because if before I was, now I take my responsibilities much more seriously.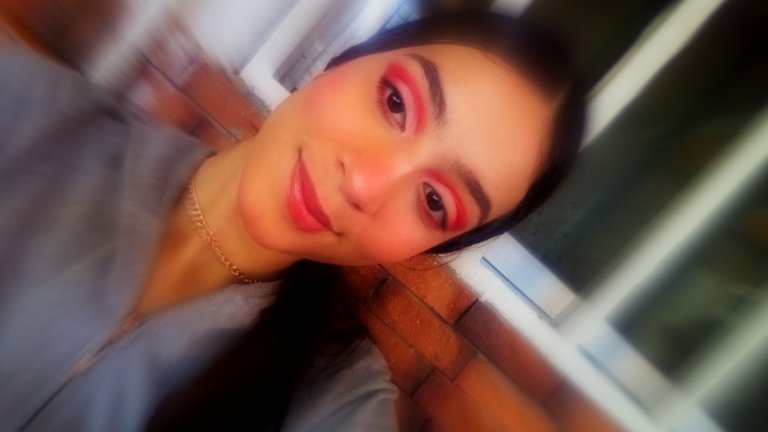 √ Ya puedo ser más paciente
La paciencia de verdad no es uno de mis mayores fuertes o un don con el que haya nacido, a veces tiendo a ser demasiado impaciente con las cosas a querer todo para ya, y creo que Hive ha inferido en eso y me ha brindado esa herramienta. A poder hacer las cosas y esperar el tiempo necesario para poder ver los resultados. Entender que para lograr grandes cosas hay que ir paso a paso.
√ I can be more patient now.
Patience really isn't one of my greatest strengths or a gift I was born with, sometimes I tend to be too impatient with things to want everything for now, and I think Hive has inferred that and given me that tool. To be able to do things and wait the necessary time to be able to see the results. To understand that to achieve great things you have to go step by step.
√ Entender un poco más del poder adquisitivo
Si bien, para nadie es un secreto que una de las grandes cosas que nos brinda Hive es ganancias producto de nuestro trabajo, y el buen contenido que decidimos traer y crear para la plataforma. Es por eso, que he aprendido más a poder manejar los ingresos y entender que con eso puedo adquirir las cosas que necesite en el momento, cómo también ahorrar para gastos más necesarios.
√ Understand a little more about purchasing power.
While, it's no secret to anyone that one of the great things that Hive gives us is earnings product of our work, and the good content that we decide to bring and create for the platform. That is why, I have learned more to be able to manage the income and understand that with that I can acquire the things I need at the moment, how to also save for more necessary expenses.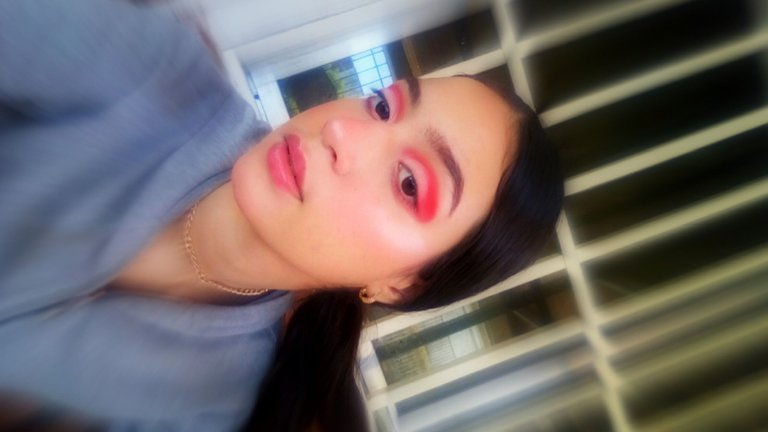 √ Admirar el trabajo de otros
Esta es una de las mejores cosas, ya que siento que es bonito ver cómo otras personas comparten su contenido, crean cosas, y están cada día aportándole un granito de arena a la plataforma. Admirar el trabajo de otras personas me gusta, puedo ver de lo que son capaces, el tipo de cosas que hacen a la hora de crear, anécdotas e historias que pueden contar a través de sus publicaciones, siento que sirve cómo una especie de inspiración a seguir y continuar con todo lo que también tengo en mente.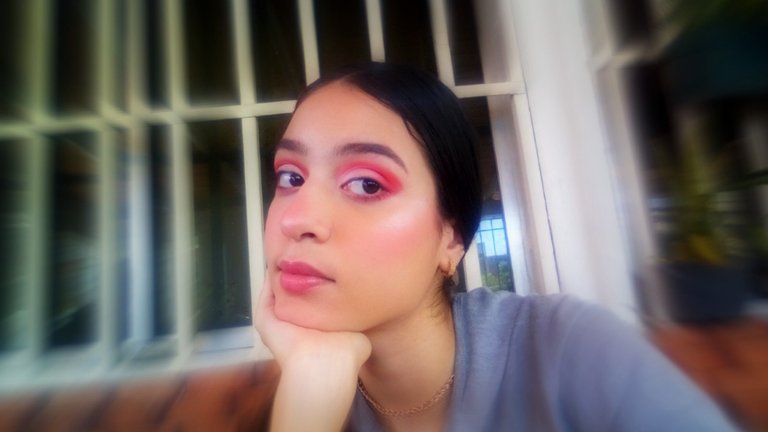 √ Admiring the work of others.
This is one of the best things, as I feel it's nice to see how other people share their content, create things, and are every day contributing a little bit to the platform. I like to admire other people's work, I can see what they are capable of, the kind of things they do when creating, anecdotes and stories they can tell through their publications, I feel it serves as a kind of inspiration to follow and continue with everything I also have in mind.
√ Ha sido mi ruta de escape
Y sí, Hive es mi fuente de inspiración a seguir adelante en muchas ocasiones, y también ha sido mi ruta de escape cuando tal vez no estoy pasando por el mejor momento. La comunidad es muy lindas, cada quién es muy distinto y cada persona está enfocado en lo suyo, sin embargo nunca dejan de ser gentiles, la mayoría siempre responde con un comentario amistoso e intentan apoyar cada vez que pueden. Ha sido mi ruta de escape también en el sentido de que puedo crear nuevas cosas, puedo retarle y desconectarme de lo que sea que me esté pasando paran conectarme solamente con eso que quiero hacer y mostrar ante Hive.
Por eso digo que son como una especie de herramientas que he podido aplicar en mi cotidianidad y que a su vez ha cambiado algo en mí.
√ It's been my escape route.
And yes, Hive is my source of inspiration to keep going on many occasions, and it has also been my escape route when maybe I'm not going through the best moment. The community is very nice, everyone is very different and each person is focused on their own thing, however they never stop being kind, most always respond with a friendly comment and try to be supportive whenever they can. It's been my escape route too in the sense that I can create new things, I can challenge you and disconnect from whatever is going on with me to connect only with what I want to do and show before Hive.
That's why I say that they are kind of like tools that I've been able to apply in my daily life and that in turn has changed something in me.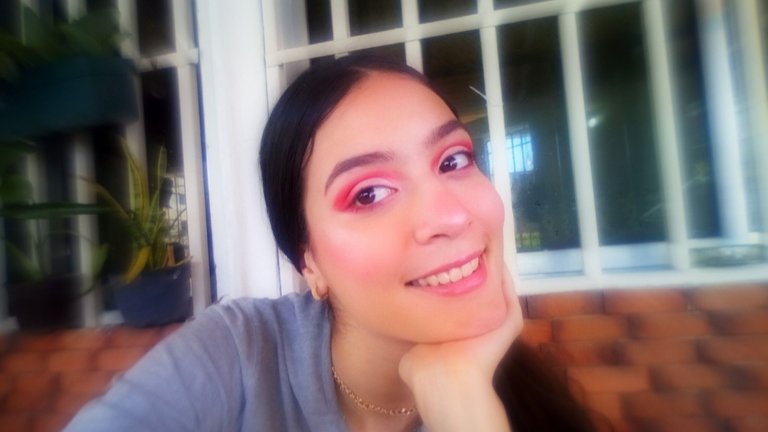 Y es así cómo estas pequeñas cosas han interferido en mí y en la persona que hoy por hoy estoy creando gracias a Hive. No creo ser la única que siente que la plataforma le ha brindado y ha cambiado cosas en su persona, espero ustedes se sientan igual de agradecidos y encuentren en la comunidad una razón de ser mejor cada día
¡Gracias por leer!
Thanks for reading!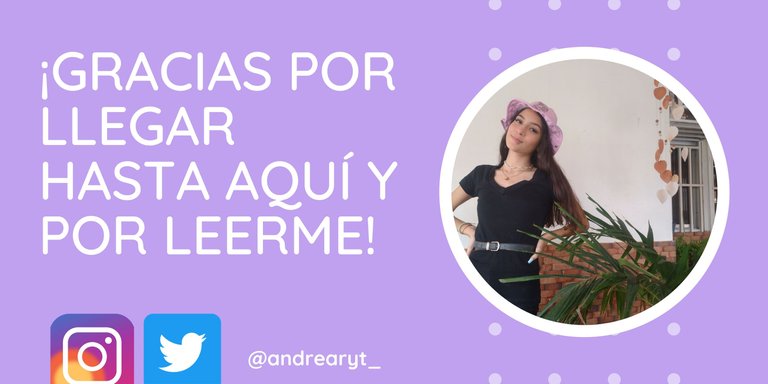 Todas las fotos son de mi propiedad y mis diseños hechos en Canva y PicsArt
---
---