Atardecer de Cumaná por sus 506 años.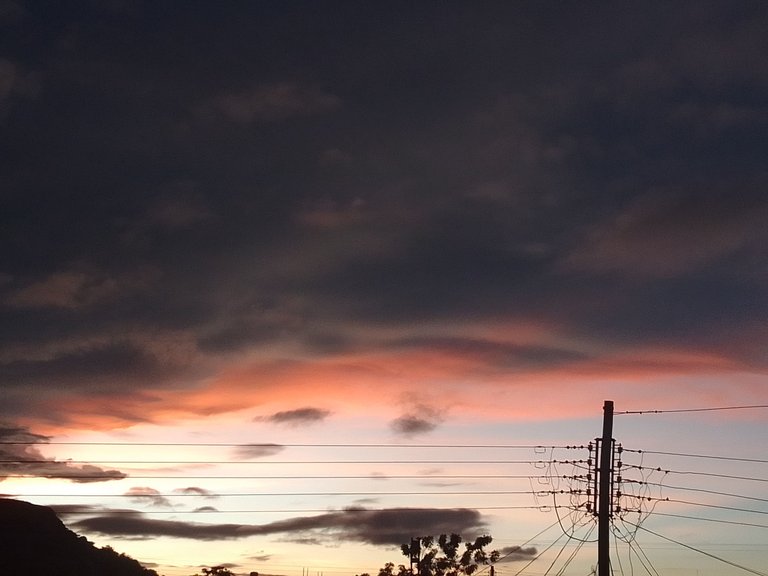 ---
Cumaná es la Primogénita del Continente Americano, arropada de un mar caribe y vestida de gala con unos atardeceres de diferentes colores que la hacen, únicamente como la ciudad mas mágica que existe. Hoy 27 de noviembre cumple sus 506 años y nos regaló hoy unos atardeceres hermosos que quiero compartir con ustedes. Me encanto la primera foto como de portada.
Cumana is the first-born of the American Continent, wrapped in a Caribbean sea and dressed in a gala with sunsets of different colors that make it, only as of the most magical city that exists. Today November 27th is its 506th birthday and today it gave us some beautiful sunsets that I want to share with you. I love the first picture as the cover.
---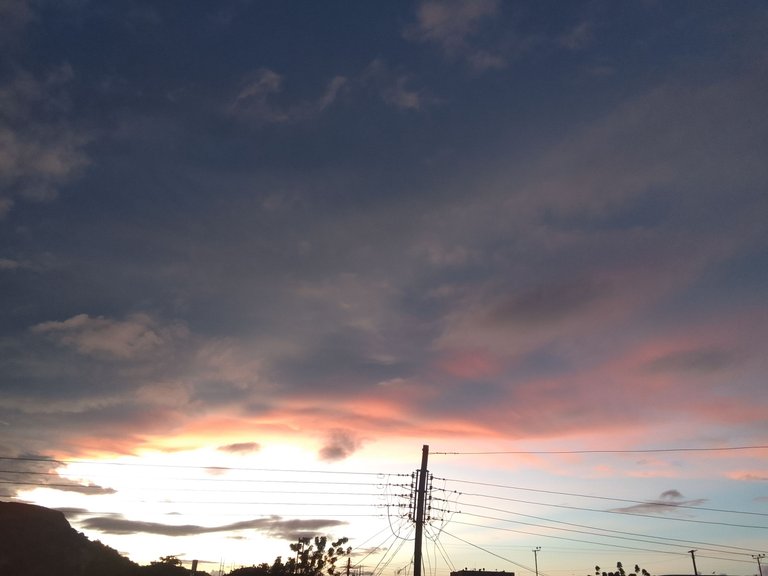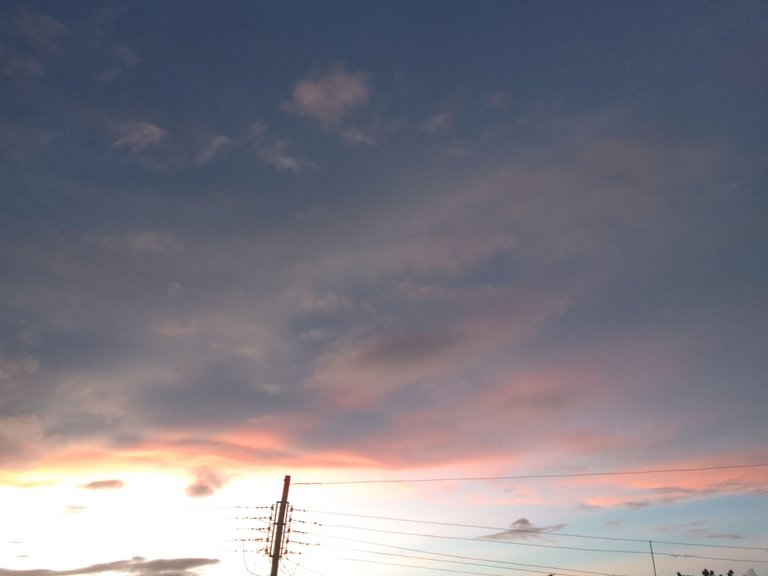 ---
Primero comenzó regalándome estos colores, tuve que montarme en el techo de mi casa para capturar estas fotos rosadas claras. Tomándole estas fotos le agradecí por siempre otorgarme estos atardeceres que me hacen sentir orgullosamente Cumanesa a pesar del calor inmenso que también regala jaja.
First he started by giving me these colors, I had to ride on the roof of my house to capture these light pink photos. Taking these photos I thanked him for always giving me these sunsets that make me feel proudly Cumanesa despite the immense heat that he also gives me haha.
---

---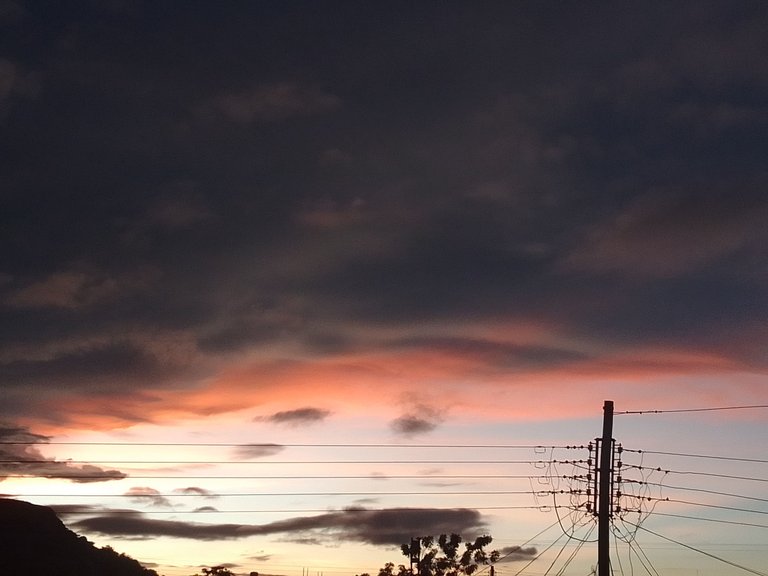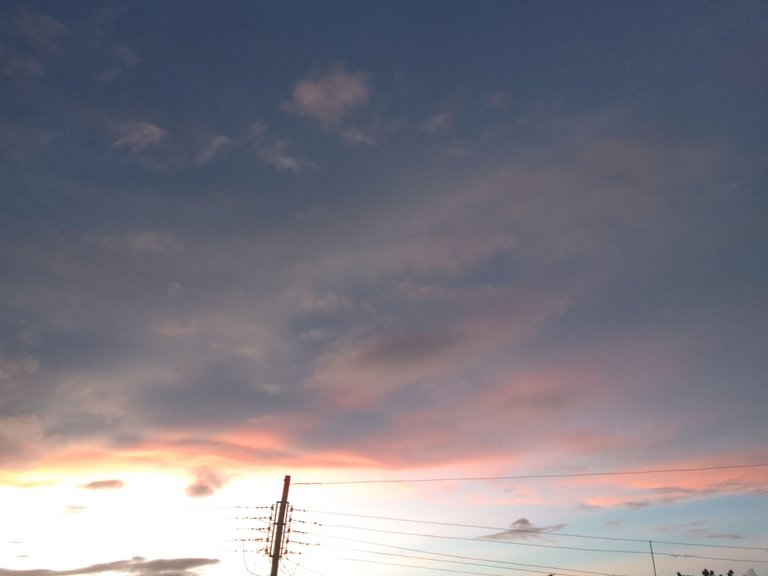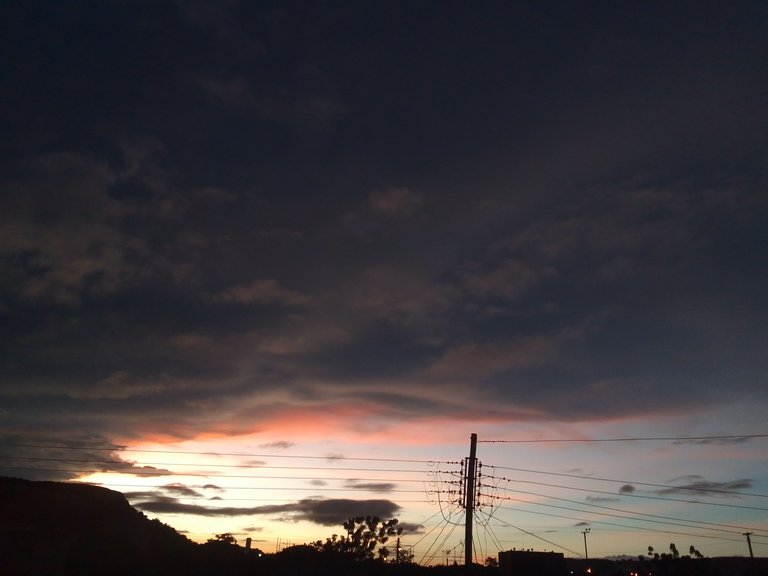 ---
Poco a poco se iba ocultando el sol para regalarme unos colores muy rosados con una mezcla azul oscuro por el anochecer que se acerca. La verdad que mas que celebrar sus 506 años creo que lo bueno seria ser mejores ciudadanos, respetar nuestra ciudad, quererla y sentirnos orgullosos de lo que realmente somos: orientales.
Little by little the sun was going down to give me some very pink colors with a dark blue mixture due to the approaching dusk. The truth is that more than celebrating its 506 years I think it would be good to be better citizens, respect our city, love it and feel proud of what we really are: easterners.
---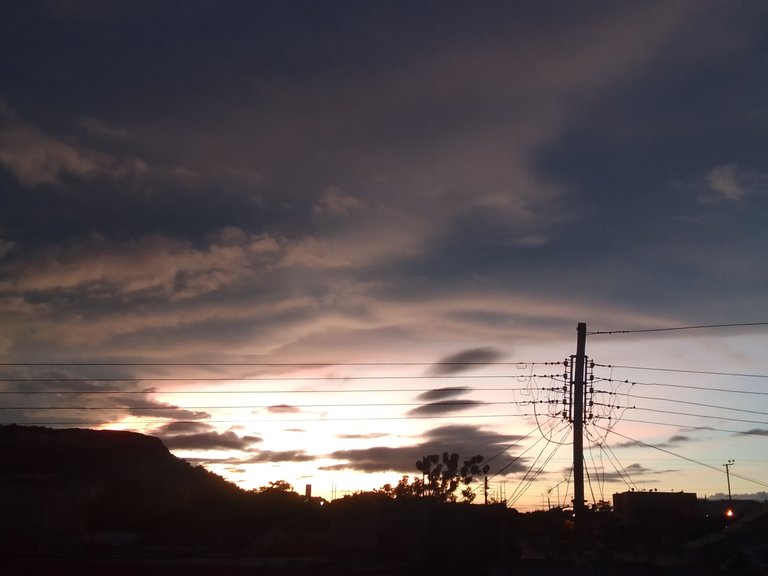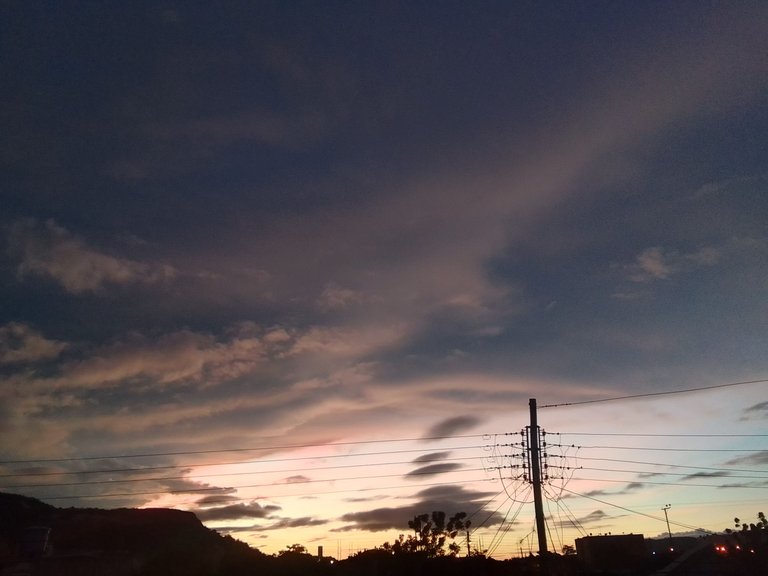 ---
Soy una mezcla de oriental y andina, crecí con ambas culturas muy bien arraigadas dentro de mi ser. Crecí con la costumbre andina que me enseñaron mis padres porque ellos son de Mérida, la ciudad de los caballeros le dicen y quizás sea por eso que soy muy educada, con valores y principios. Por otro lado, nací con la cultura oriental que me hace enorgullecer sobre su 506 años de historia, Ciudad primogénita del Continente Americano, con una calidad de personas que me transmiten esa nobleza y amabilidad. Una ciudad la hace su gente con sus principios y amor a su tierra. Feliz 506 años Cumaná, TIERRA DE GRACIA.
I am a mixture of oriental and Andean, I grew up with both cultures deeply rooted in my being. I grew up with the Andean custom that my parents taught me because they are from Merida, the city of gentlemen they call it, and maybe that is why I am very educated, with values and principles. On the other hand, I was born with the oriental culture that makes me proud of its 506 years of history, the first-born city of the American Continent, with a quality of people that transmit me that nobility and kindness. A city is made by its people with their principles and love for their land. Happy 506 years Cumana, LAND OF GRACE.
---
The photos are taken with my Realme C11 phone.
---

---
---
---