Selfies de la Expo Hive Sucre en la ciudad de Cumaná
💕 Hello Hive Community! 💕
---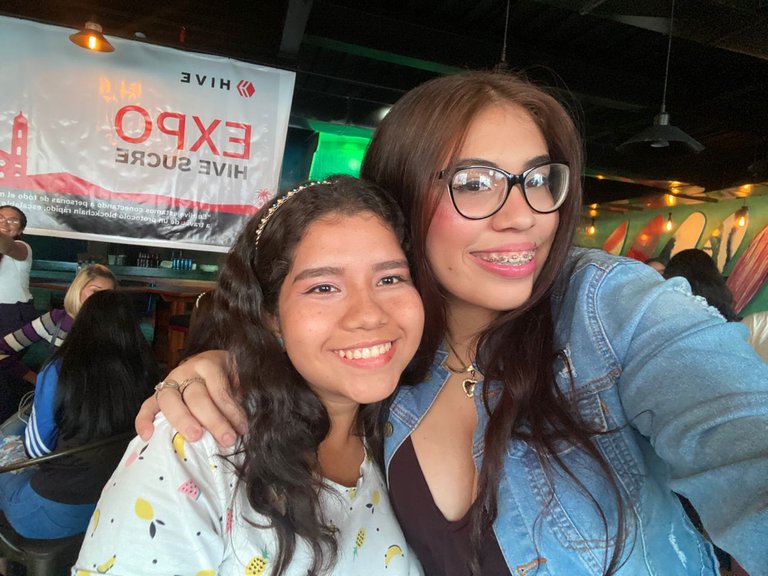 La ExpoHiveSucre ha Sido mi primer evento de HIVE al que asisto, surgieron muchísimos obstáculos, sin embargo, no quería perderme la oportunidad de asistir ya que, es algo muy importante para mí y que no quisiera olvidar esa bonita experiencia. Este evento se llevó a Cabo en mi Ciudad de Cumaná, en un restaurant muy bonito y muy conocido llamado D'LaCosta, la entrada fue gratis y déjenme decirles que el lugar fue muy acogedor, el ambiente y las lindas perdonas que estuvieron presente. Debo mencionar a los mesoneros, camareros y organizadores del evento que estuvieron a la altura, los aplaudo.
Por otra parte, estoy con mi amiga @lucianav que la admiro muchísimo, la quiero bastante y la cual me ha ayudado mucho aquí en Hive desde el día 1. Cabe destacar que fue ella la que me animó a asistir y agradezco muchísimo eso. Aproveché de tomarme varias fotos con ella para que se guarde por siempre este bonito recuerdo en la Blockchain HIVE.
The ExpoHiveSucre has been my first HIVE event that I attend, there were many obstacles, however, I did not want to miss the opportunity to attend because it is something very important to me and I would not want to forget that beautiful experience. This event took place in my city of Cumaná, in a very nice and well known restaurant called D'LaCosta, the entrance was free and let me tell you that the place was very cozy, the atmosphere and the beautiful people who were present. I must mention the waiters, waitresses and organizers of the event that were at the height, I applaud them.
On the other hand, I am with my friend @lucianav who I admire very much, I love her very much and who has helped me a lot here at Hive since day 1. It should be noted that she was the one who encouraged me to attend and I am very grateful for that. I took the opportunity to take several pictures with her to keep forever this nice memory in the Blockchain HIVE.
---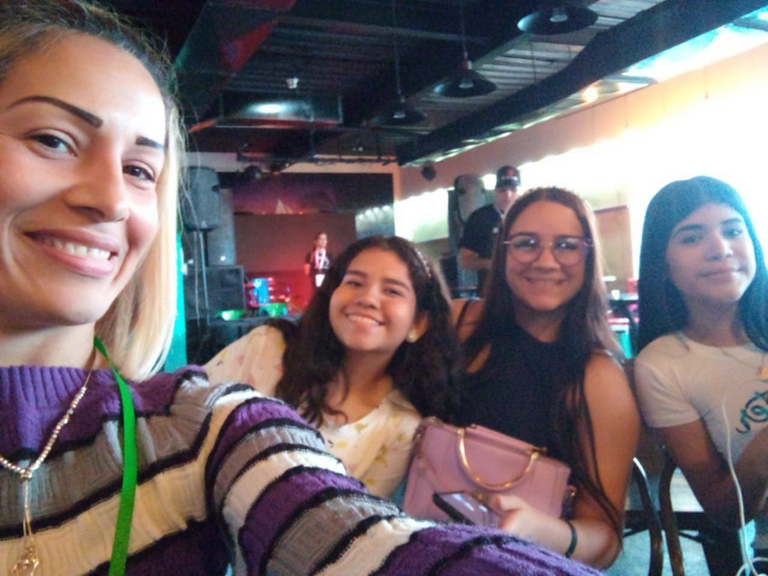 Foto propiedad de @alesquisa18
---
Cuando pensé que iba sola y no me imaginaba como la iba a pasar ya qué, las únicas personas que conozco y que pudiera interactuar era Luciana y @cami.rojas , sin embargo, me conseguí estas personas especiales que me acompañaron en este evento. Mi amiga @alesquisa18 @tesoro4 @yuliannysimc @aquiandvaleria
Aún así me sentí querida por parte de todos los Hivers que estuvieron presente por @lunaticanto @anyelit @orimusic @bertrayo
When I thought I was going alone and I didn't imagine how I was going to spend it since, the only people I know and could interact with were Luciana and @cami.rojas , however, I got these special people who accompanied me in this event. My friend @alesquisa18 @tesoro4 @yuliannysimc @aquiandvaleria
Still I felt loved by all the Hivers who were present by @lunaticanto @anyelit @orimusic @bertrayo
---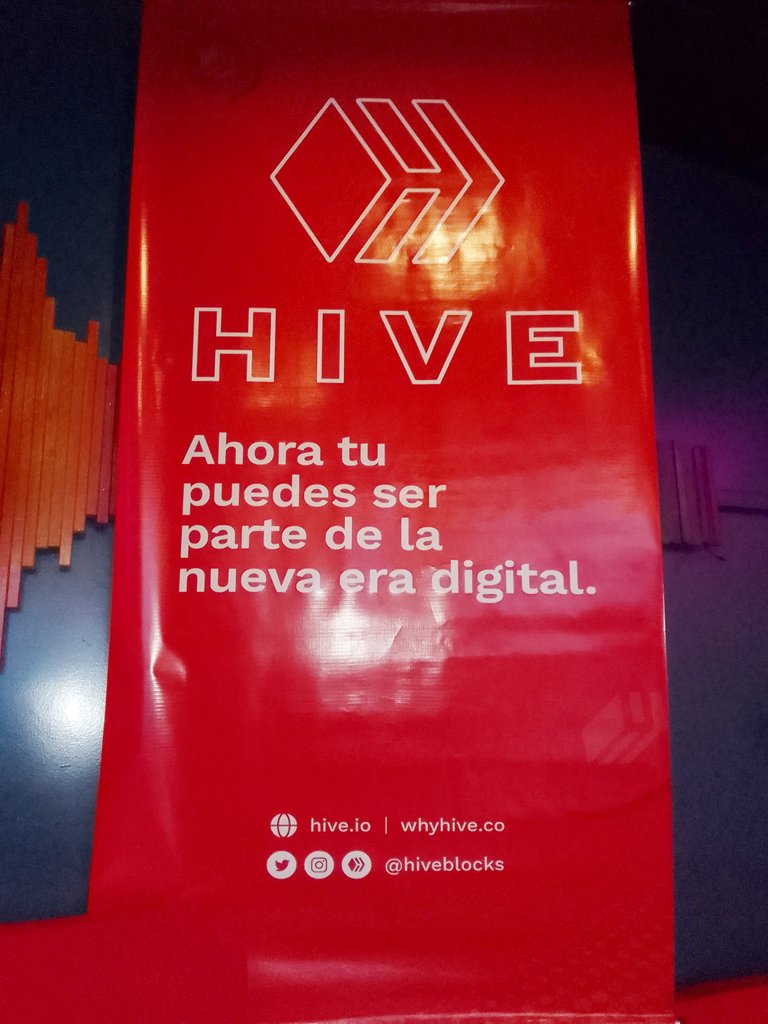 Hive me ha cambiado la vida en todos los sentidos, creo que a muchos de los Hivers que hacemos vida aquí en la plataforma por eso, nuestra misión y visión es impulsar Hive en todo el territorio nacional con el fin de que los comerciantes, negocios y emprendimientos la adapten. Su posicionamiento en Venezuela es lo que queremos, por ahí súper del primer restaurant de comida rápida llamado #LosHijosdeWasi que aceptarán Hive y HBD, eso es un avance y lo logra estos tipos de eventos muchachos así que éxitos para todos y sigamos sumando.
Hive has changed my life in every way, I think many of the Hivers that we do life here on the platform for that reason, our mission and vision is to promote Hive throughout the national territory in order that merchants, businesses and enterprises adapt it. Its positioning in Venezuela is what we want, around there super of the first fast food restaurant called #LosHijosdeWasi that will accept Hive and HBD, that is a breakthrough and achieves these types of events guys so success for all and let's keep adding.
---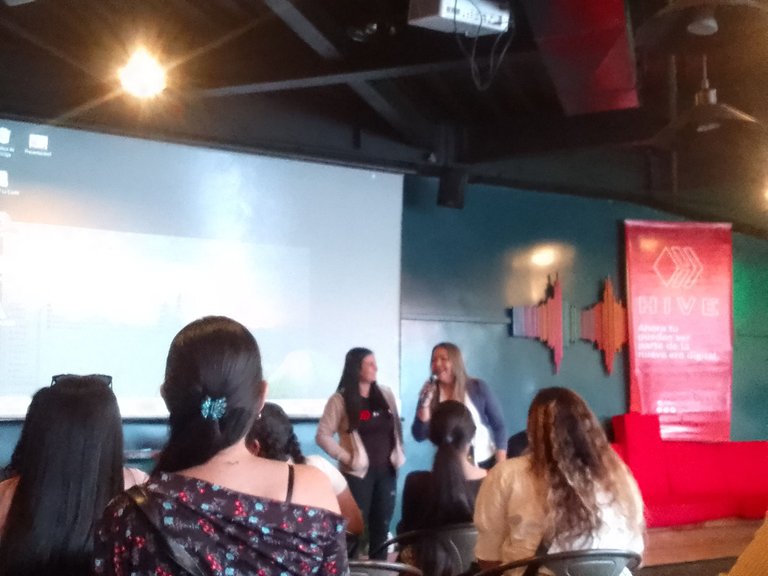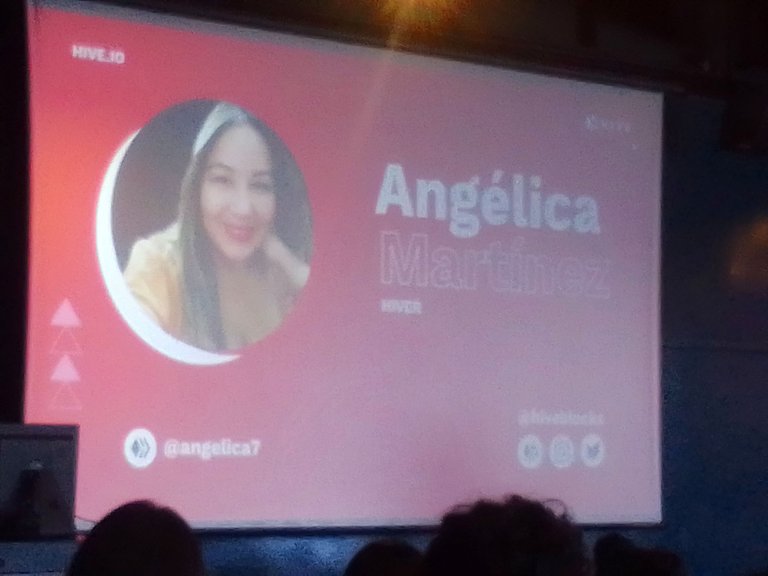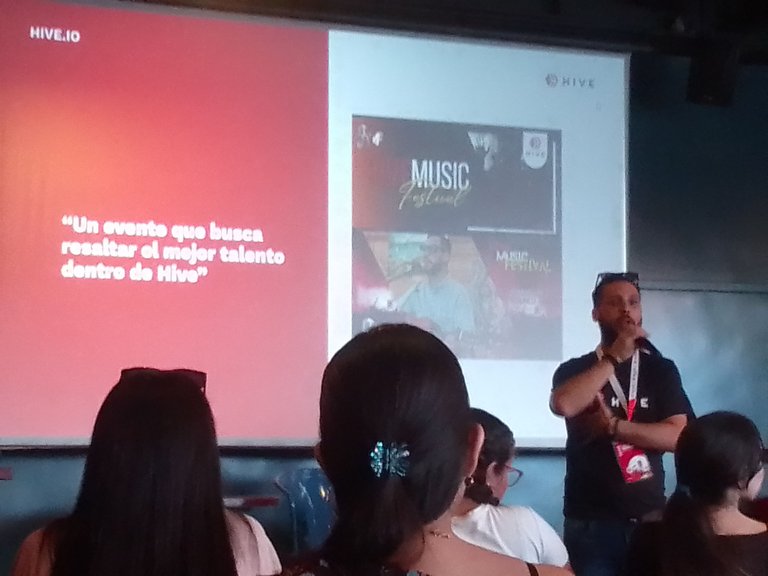 ---
Angélica, como muchos Hivers que se presentaron me llenaron de buena energía y a sentirme importante de generar un cambio en la plataforma, a seguir aportando y creando contenido de calidad. Estuve escuchando las exposiciones, tocando puntos importantes de que es Hive y la Web 3. Estupendo, que quiero recalcar es que estuvo la presidenta de Imatur, de turismo en las instalaciones de D'LaCosta hablándole sobre que es Hive y como puede posicionarse. Espero que haya más eventos como estos.
@marianis @angelica7 @jonsnow1983 @edwardstobia
Angelica, like many Hivers who were present, filled me with good energy and made me feel important to generate a change in the platform, to continue contributing and creating quality content. I was listening to the presentations, touching important points of what is Hive and Web 3. Great, what I want to emphasize is that the president of Imatur, tourism in the facilities of D'LaCosta was talking about what is Hive and how it can be positioned. I hope there will be more events like this.
@marianis @angelica7 @jonsnow1983 @edwardstobia
---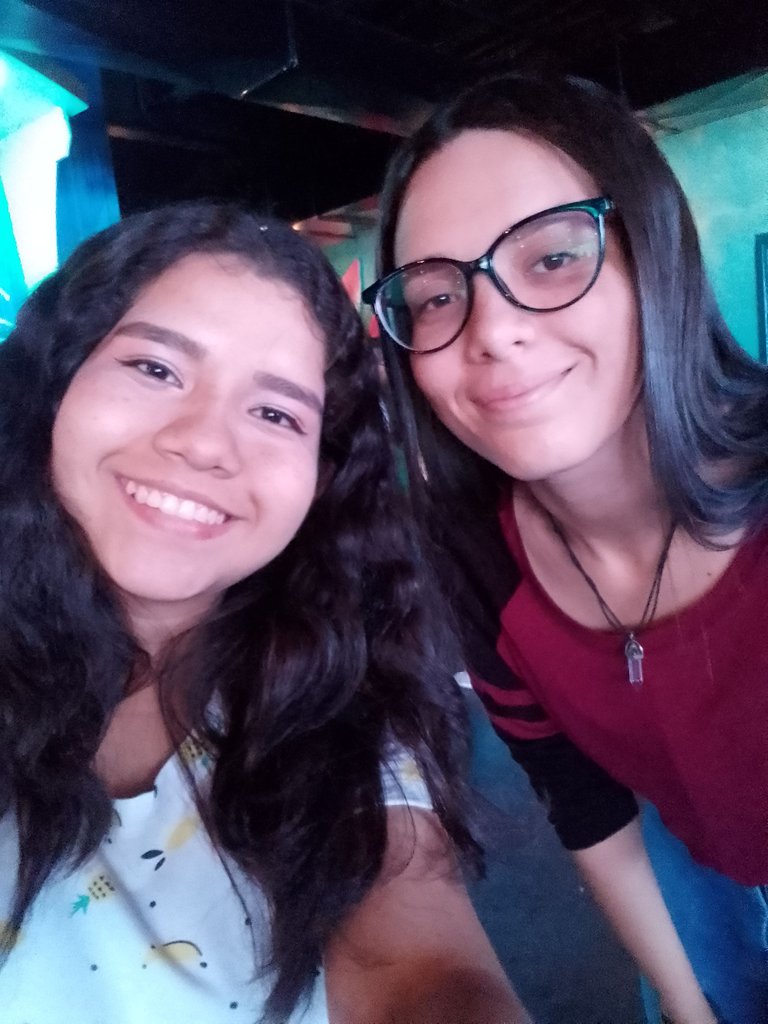 Para finalizar debo decir que conocí a una Hiver increíble @anyelit gracias por tu amistad y por platicar un rato en el momento de descanso. Creo que eso es lo importante que lleva estos eventos. Pronto les estaré hablando con más detalles sobre mi experiencia en este evento en formato de Vídeo, mientras les dejo estás selfies. Espero que les haya gustado, nos vemos pronto!
To finish I must say that I met an amazing Hiver @anyelit thanks for your friendship and for chatting for a while during the break. I think that's the important thing about these events. Soon I will be talking with more details about my experience in this event in Video format, in the meantime I leave you these selfies. I hope you liked it, see you soon!
---

---
---