💘💘💘CUPID HAS FLIRTED WITH MY HEART💘 ILLUSTRATION💘💘💘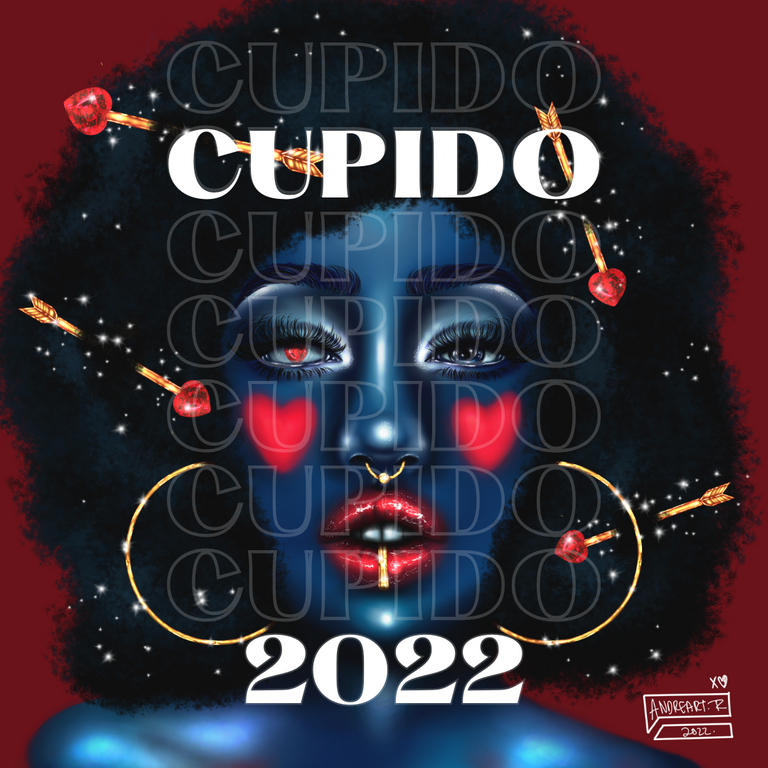 💘Hello hello, we meet again beautiful hive community, this time to show you my representation of the God of love, Eros, in a beautiful girl, with red details in heart-shaped rubies and gold, as if from the Olympus itself to visit.💘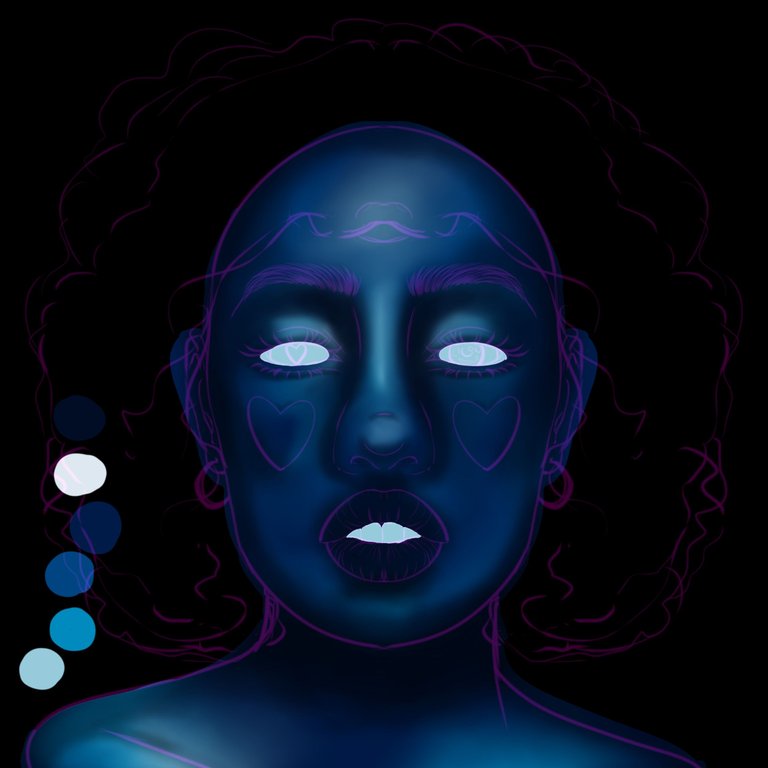 This started as a color exercise, I wanted to work skin in blue tones, with red details, so I started to draw a face on canvas, I love to draw girls of African origin, I love their features as the light is projected on their skin, their lips and their expressive eyes, besides the hair, you do not know how I enjoy drawing thick hair, I feel that they have a lot of strength and style.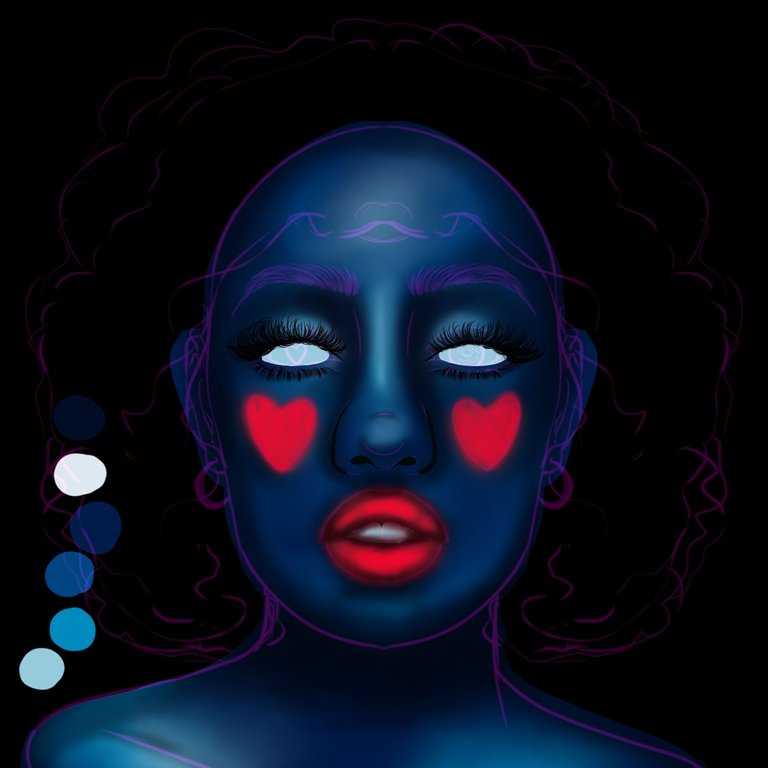 i recently lost my job, i wasn't really happy with the people around me but i liked what i learned, it's a bittersweet feeling, but after resting for a couple of days, my creative spark was rekindled and i've been drawing more often, with the goal of improving more and more and polishing and defining more my personal style, cupid is a piece of which I feel very proud, the colors, the dorazon, the handling of lights, in 2020 I thought I was far away from getting to where I am today, and being perseverant in this and studying every day something new has undoubtedly made the difference.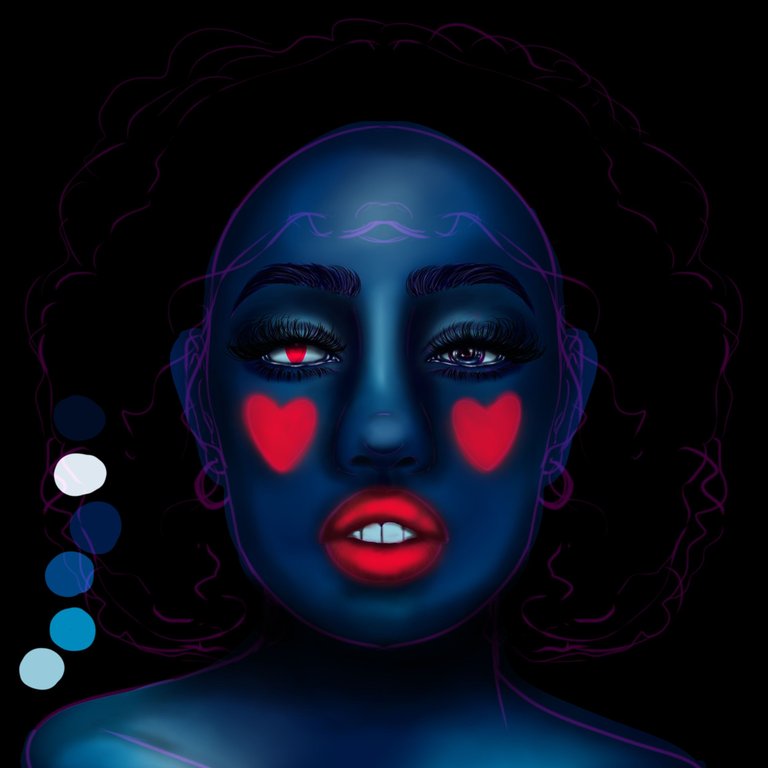 Cupid has on his head golden arrows topped with ruby tips, precious arrows to start something as divine and special as love, and a clinical eye to find it, the red touches are the love that flows through his being, the ability to find it even in the abversity of being passionate, to flow, to live intensely.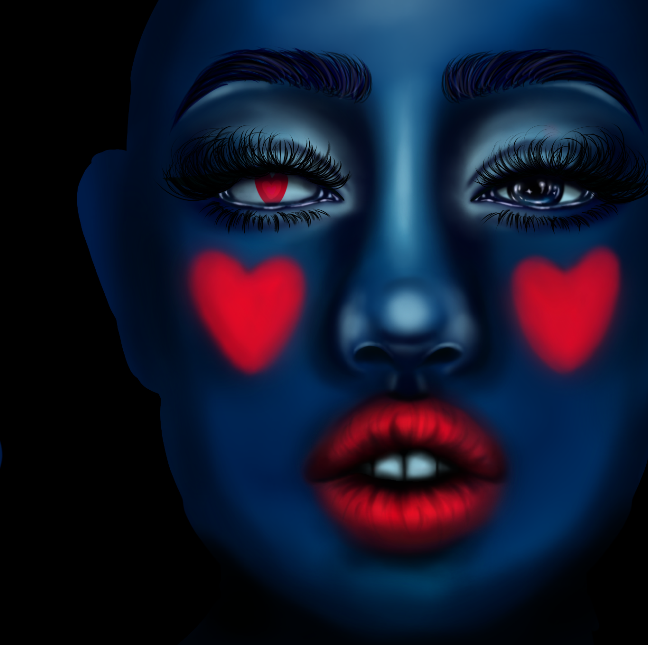 I also want to share how it feels to come back to live after so much, I have stopped being constant, but it gave me nostalgia to remember when I started, and how a community of beautiful people wrapped me and filled me with love, without knowing me in person, they connected with my art, so if you are reading this, thank you for the support, for every comment and every word of encouragement, it means a lot to me.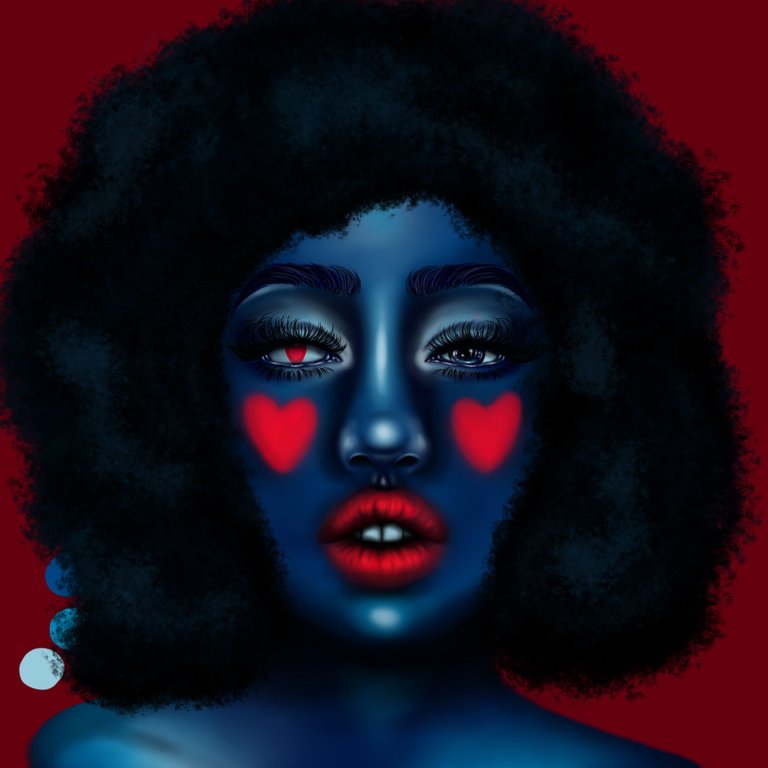 cupid is my reaffirmation that love does exist, and it starts with you, but with a little luck and moves of the universe he always works to put you with the right person at the right time, every person that enters your life has a reason that you may not understand at first, everything is learning, changes, experiences, live with intensity, but if you see that something is not going well, or you feel that something is not right communicate it, and if it is already unsustainable just let it go, love starts with you, and at the end of the day your greatest love is you, take care and pamper yourself, so you can take care and pamper others with responsibility.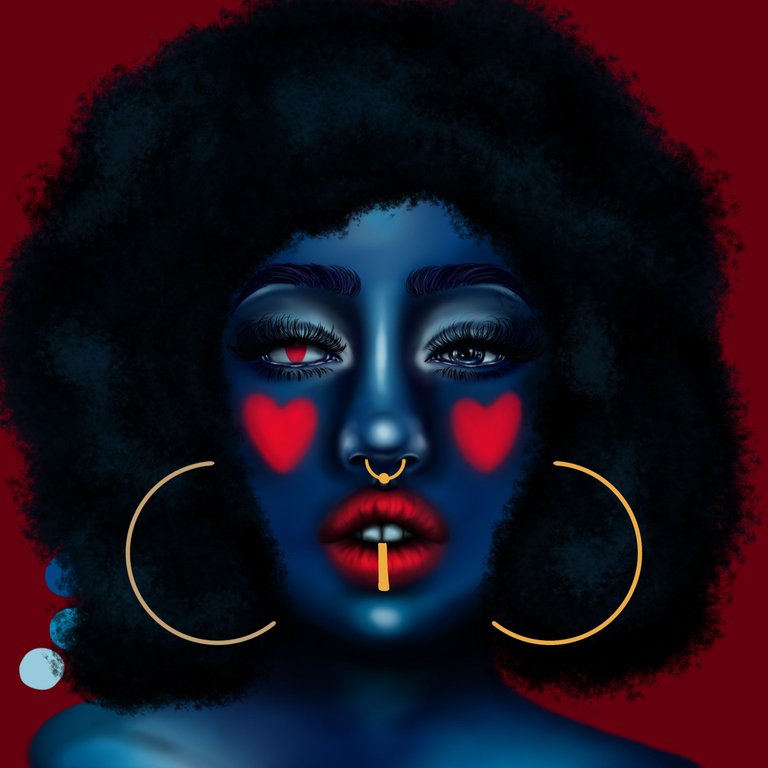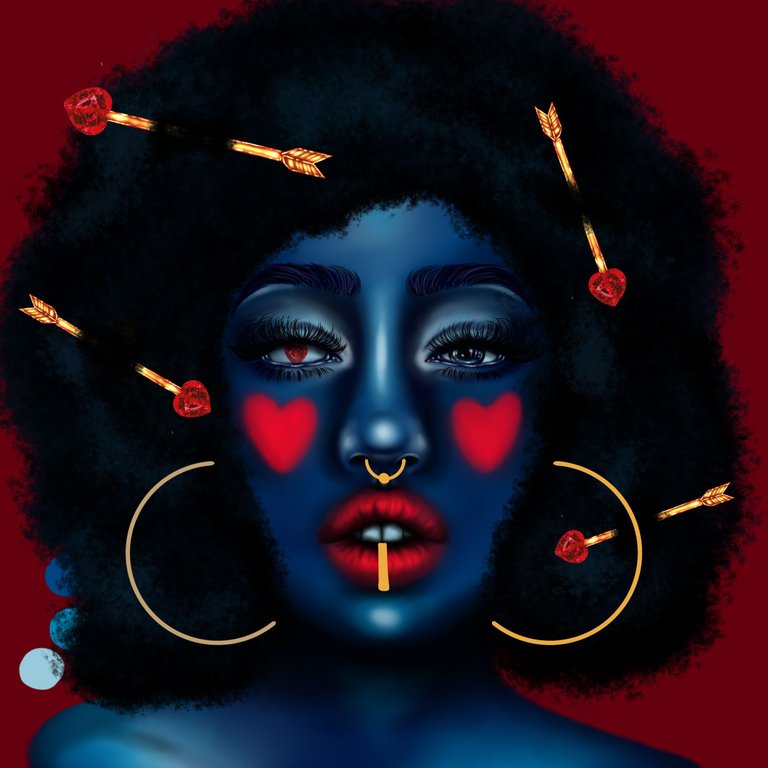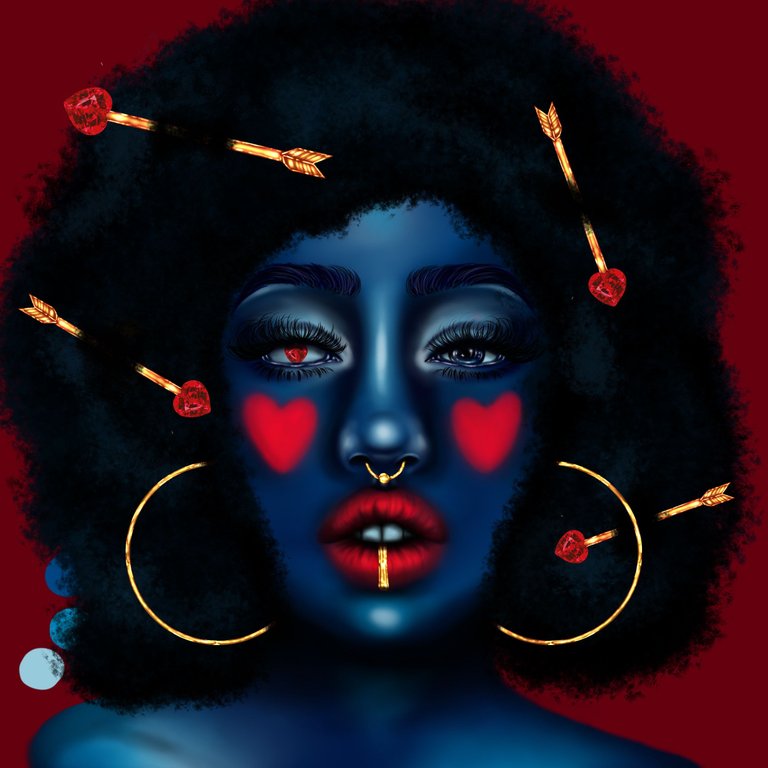 I send you all my love wherever you are, kisses and sparkles and I hope to meet you once again through this medium, thank you for coming here.

              Translated with www.DeepL.com/Translator (free version)
---
---