👑IMMORTALIZING MEMORIES WITH A BEAUTIFUL ILLUSTRATION👑/COMMISSION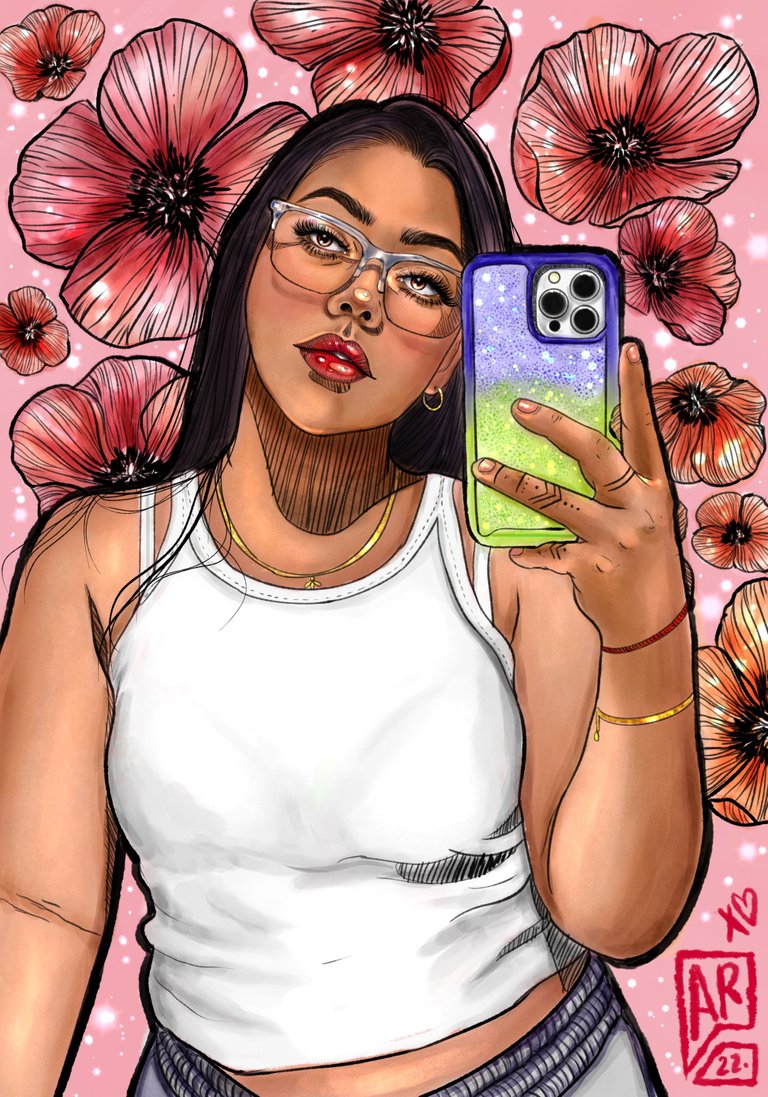 👑Hello Alien Art community👑
Today I bring you an artwork I did for a commission of a full color illustration for a very dear cousin, where I wanted to make a portrait of her, I wanted to apply the watercolor technique and for my personal taste it came out very well, it left me free to play with the background so I added some pink poppies in the background and glitter as part of my personal stamp.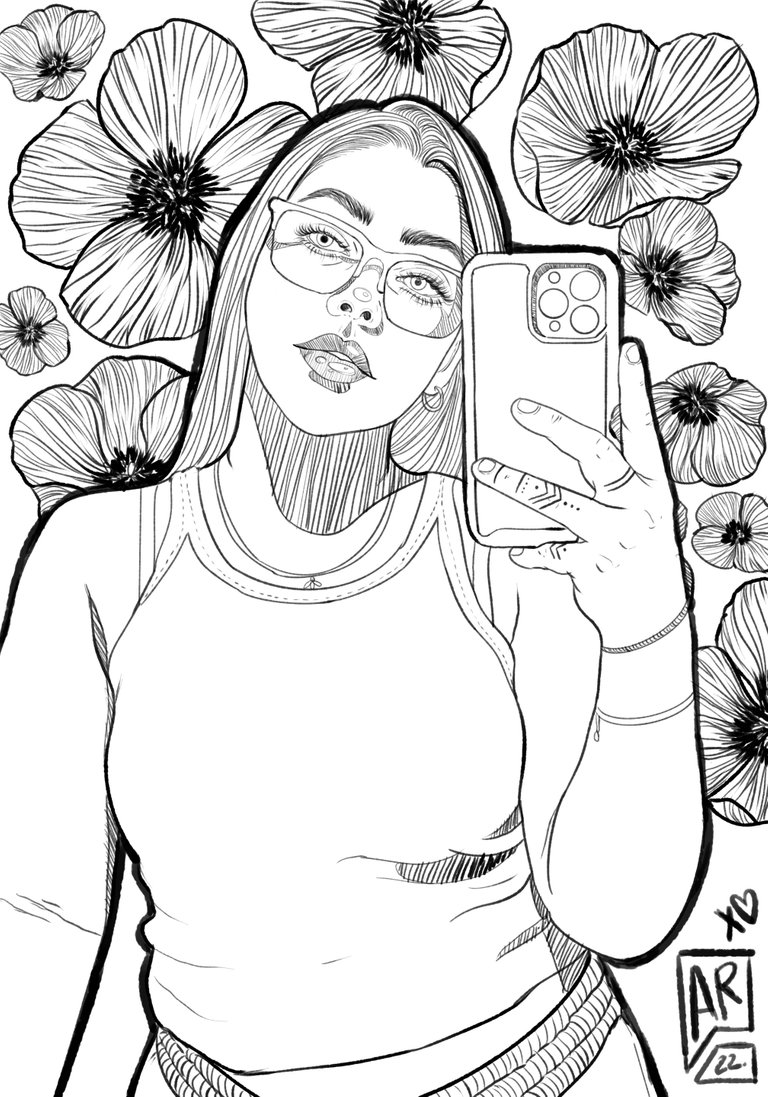 To start the work I did a very detailed linear work, as I wanted it to be quite representative and striking at the time of the final finish, the color palette that I used for this occasion was pink, white, navy blue and pop of green and cobalt blue.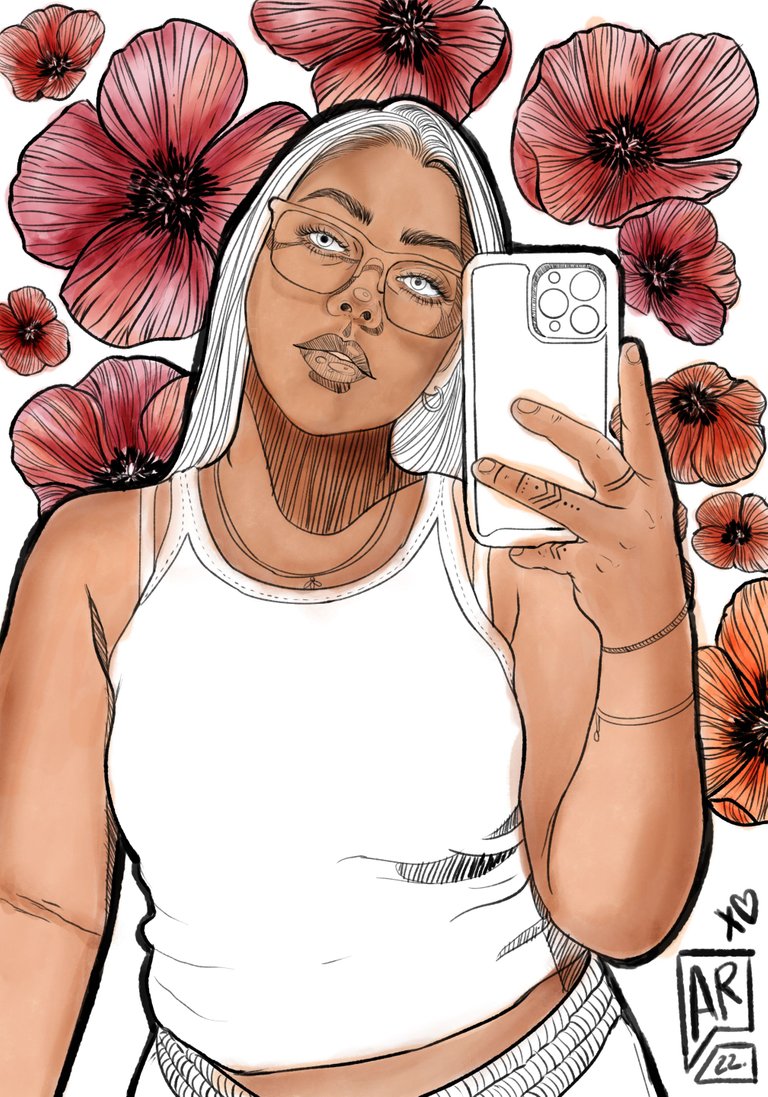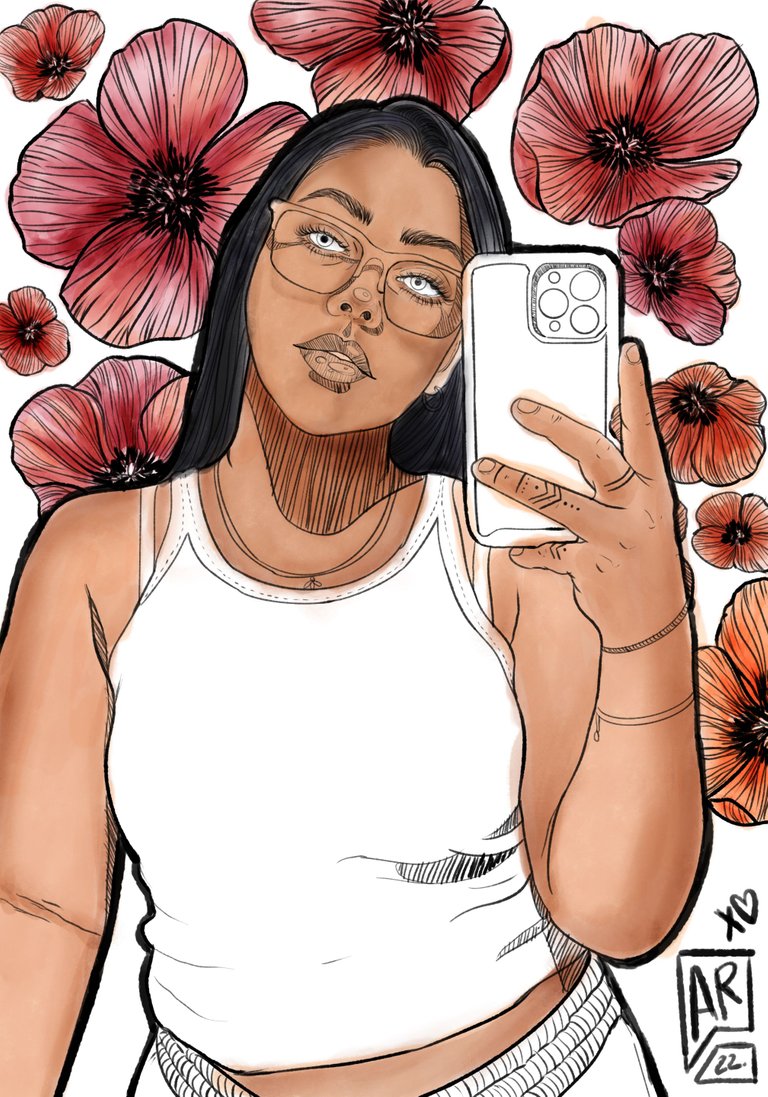 The skin and shadows was my favorite part, I feel that it was very good, and that I finally achieved a homogeneous appearance with watercolors, the practice has worked, I am very happy that people contact me to immortalize their memories, I feel very gratifying that they think of me and believe in my talent.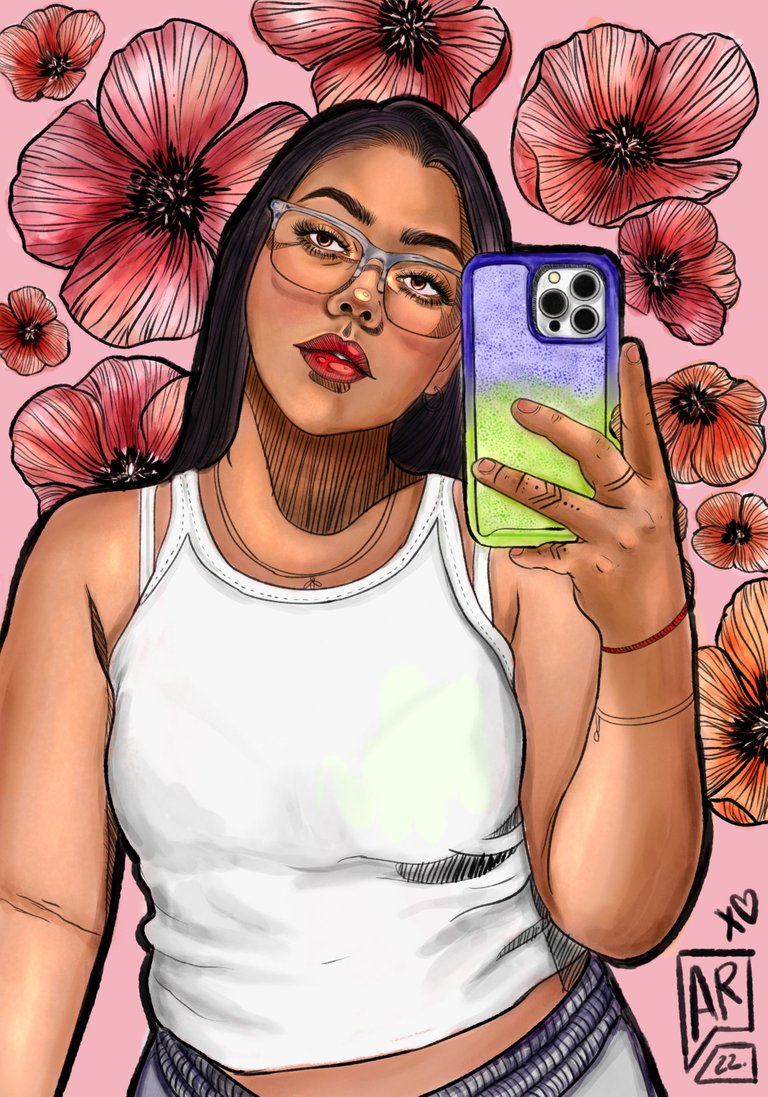 To finish, I added illuminator on the high areas of the face, skin glosses, blush, eyelashes, I wanted to enhance her beauty even more, for her lips a gloss effect in a blurred reddish tone.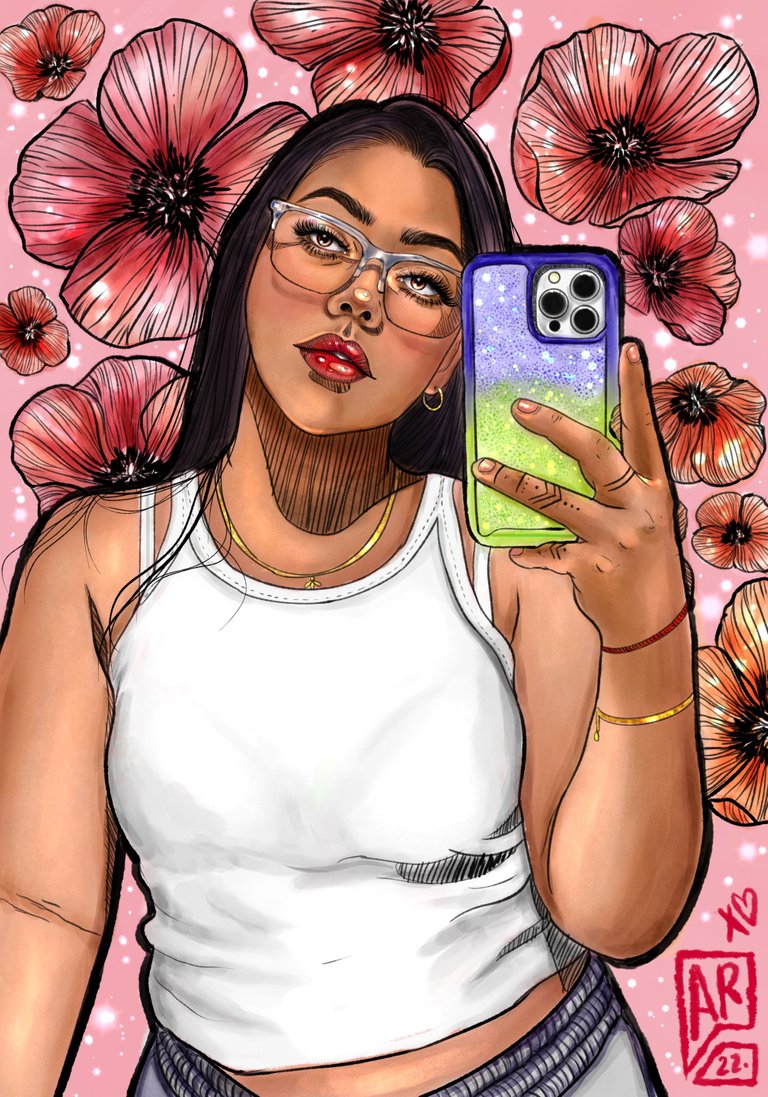 If you have come this far let me thank you for your support and company, it is very important to me, I invite you to follow me on my social networks in case you want to connect with me more directly and find out about my day to day and live processes of my illustrations, kisses and brillitos to where you are, I also remind you that I have open commissions agenda if you want to purchase a piece of my custom art.
👑THE IMAGES ARE MY OWN (EDITED ON A MOTOROLA E7 PLUS)👑
👑TRANSLATION THANKS TO👑

---
---