♥️♠️🃏TWISTED JESTER ILLUSTRATION🃏♥️♠️ /♥️♠️ FANART SPLINTERLAND♥️♠️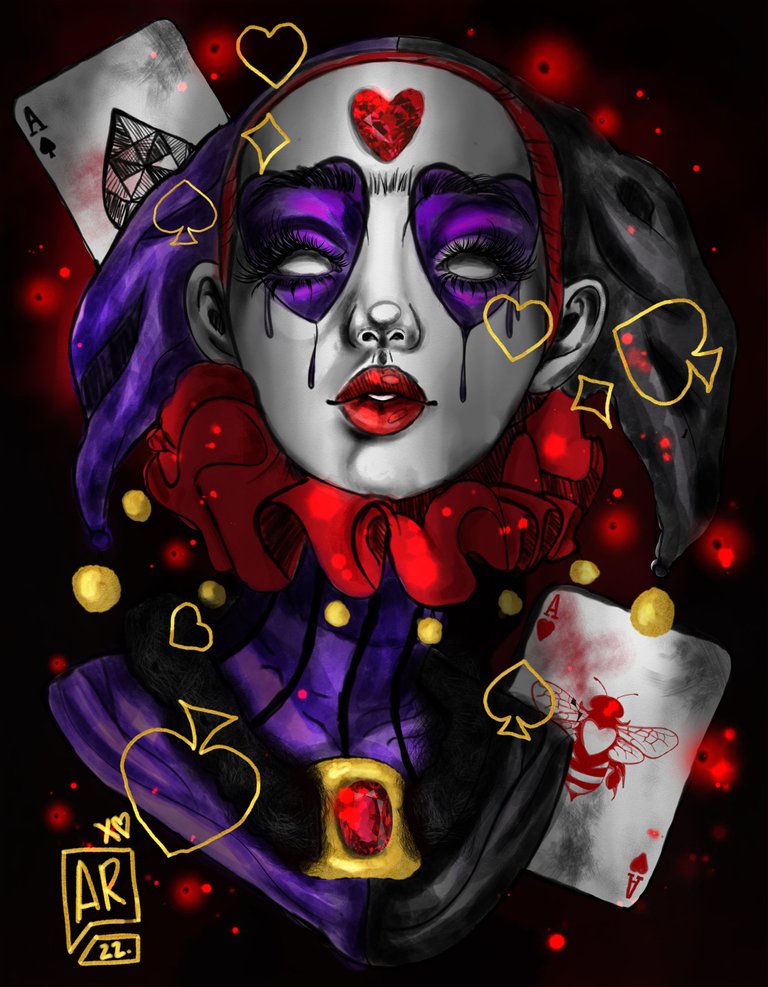 👑Hello Alien Art community👑
Today I bring you my participation to the weekly contest of splinterland, a little late the truth, have been weeks of great stress for me, because soon I will be graduating as an architect and there are too many preparations, the character I chose for this week is the TWISTED JESTER, and I transformed him into his female version, he is the right hand of the lord of darkness and he didn't come to cheer you up or to be the cause of your laughter, you really have to be careful because if he wants, he can make you spend the greatest of misfortunes, as in poker play your cards well.
🗡🔮HERE YOU HAVE THE REFERENCE AND THE LINK SO YOU CAN SEE THE CARDS🗡🔮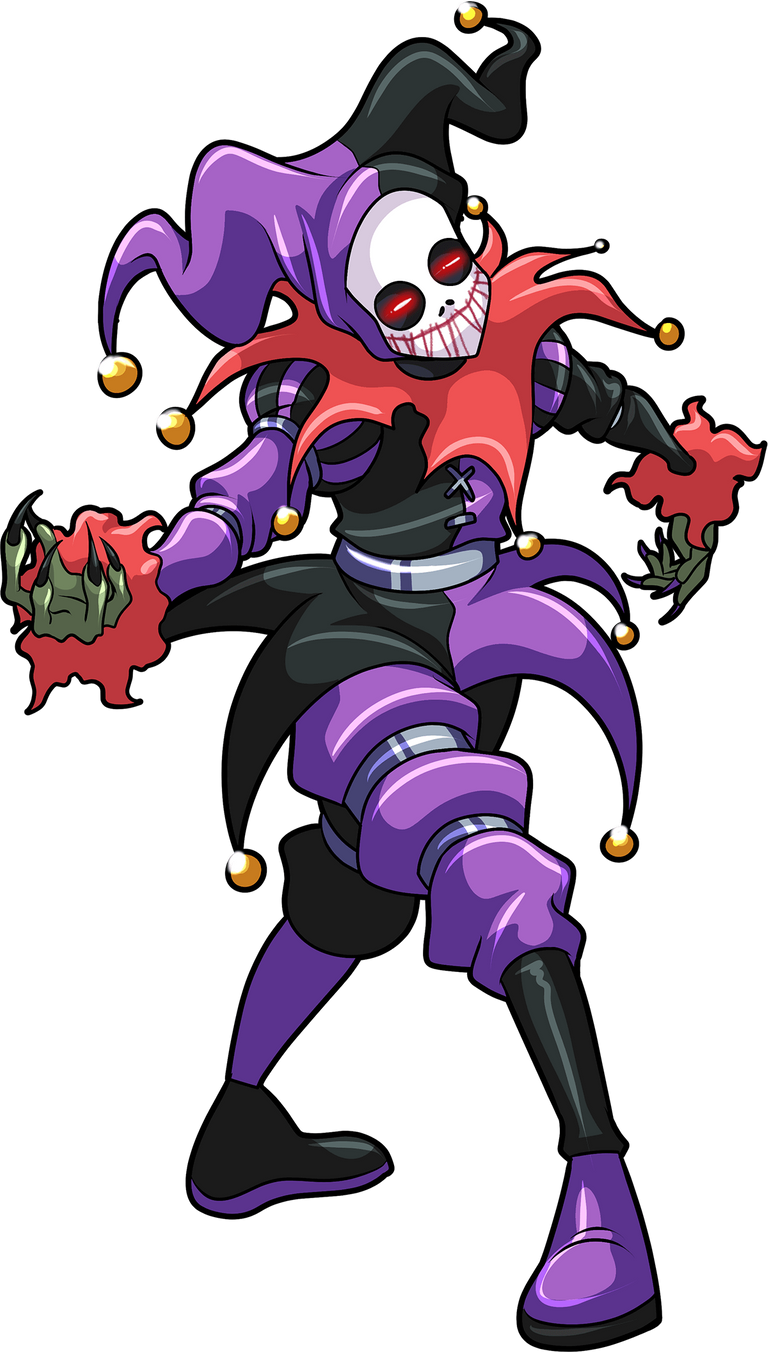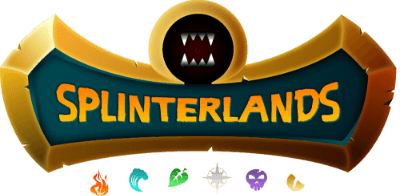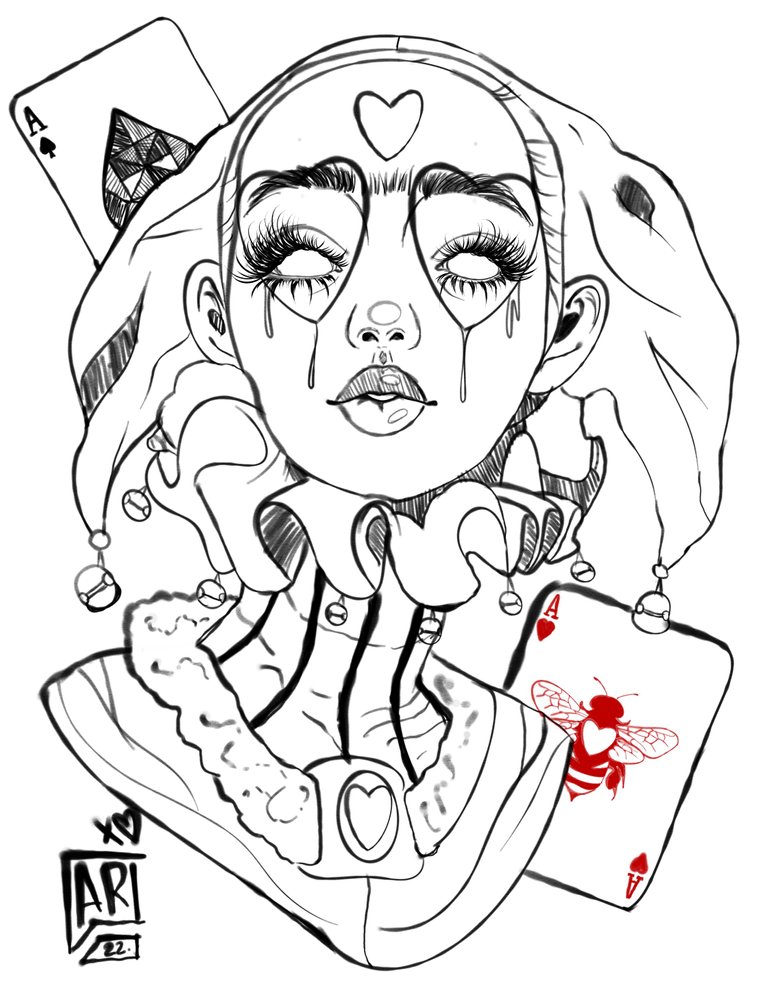 To start, I began with a sketch inspired by the character and a somewhat dark harlequin, adding bells, and poker cards, where for me the A of hearts represents life and the A of spades death, something like the analogy of two faces of batman, face you live, seal you die, these cards can define your destiny in the blink of an eye.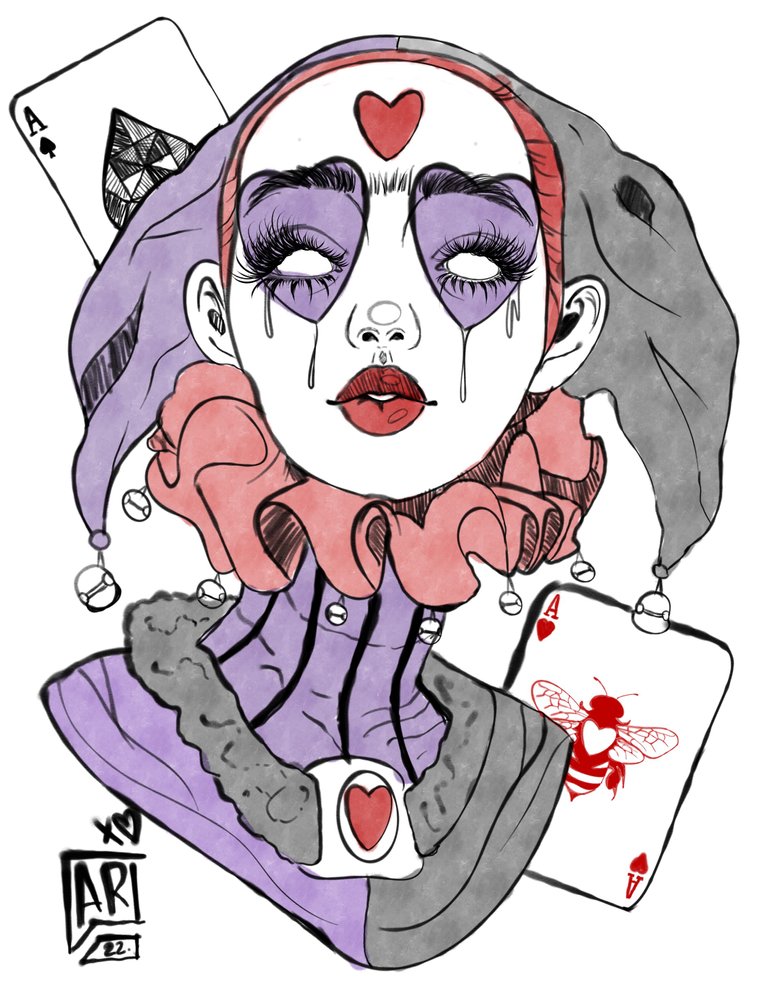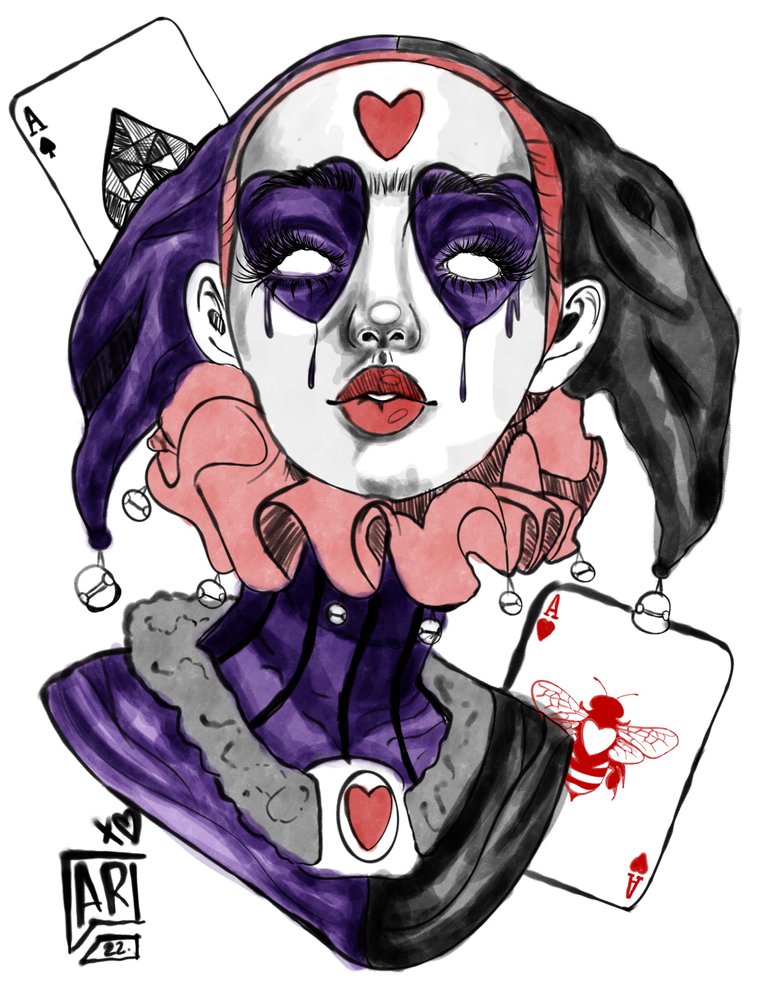 I took the color palette directly from the character, predominantly red, and as complementary black and purple, I started building the layers progressively, to give more value to the shadows, I love working with these tones, my dream would be to make a collaboration with splinterlands and that some of the cards would carry my art.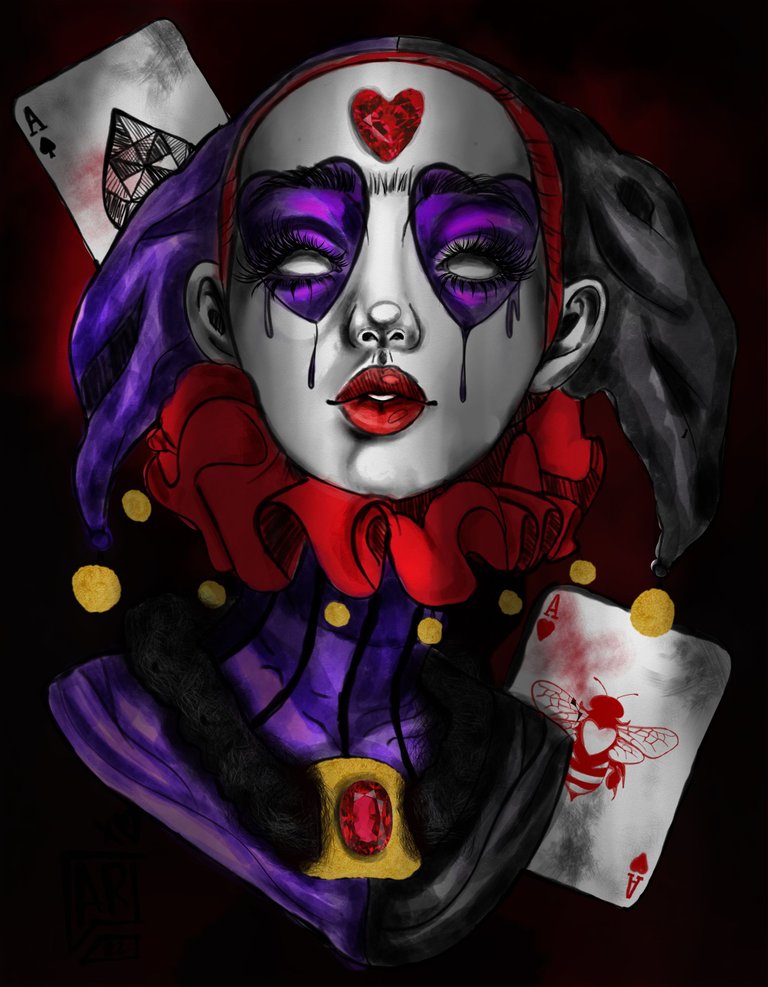 For the details, I experimented with making my own brush with a golden texture, and after applying glitters, textures and leftovers, I decided to put it to use and I was satisfied although the truth is that it is still missing, as final touches I added spades, diamonds and hearts, floating, because for me being with this character is a poker game, where luck can change in just one card.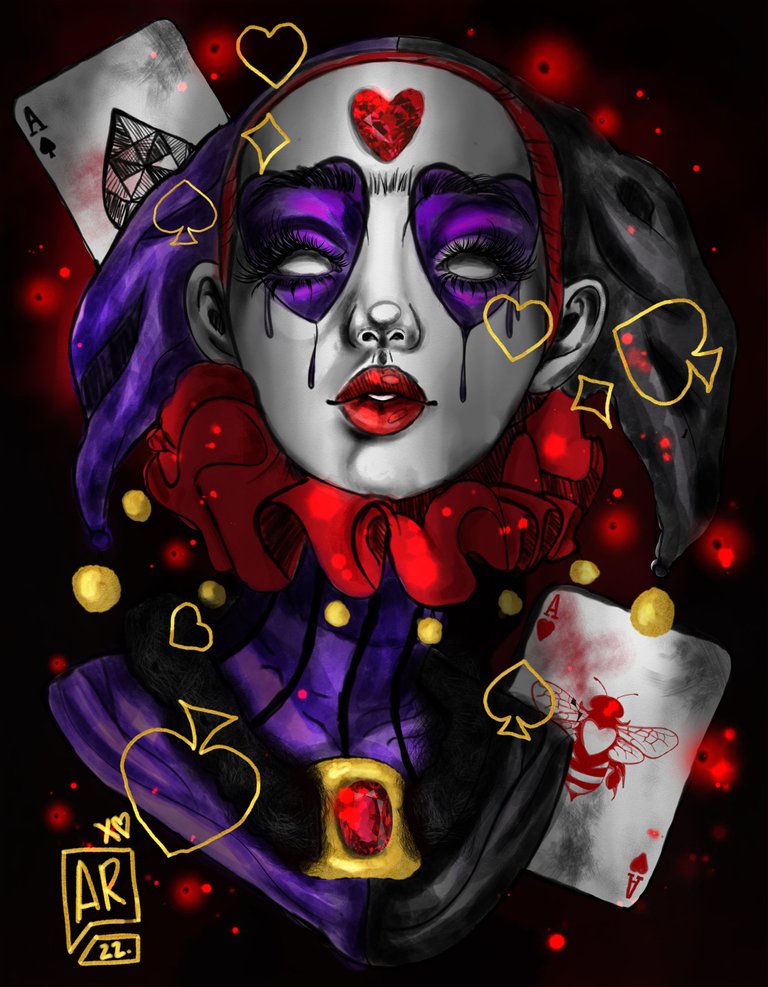 If you have come this far let me thank you for your support and company, it is very important to me, I invite you to follow me on my social networks in case you want to connect with me more directly and find out about my day to day and live processes of my illustrations, kisses and brillitos to where you are, I also remind you that I have open commissions agenda if you want to purchase a piece of my custom art.
👑THE IMAGES ARE MY OWN (EDITED ON A MOTOROLA E7 PLUS)👑
👑DRAWING SOFTWARE USED SKETCHBOOK AUTODESK/ POLISH POST PRODUCTION EDITING👑

👑TRANSLATION THANKS TO👑

REDES SOCIALES♥️♠️
---
---