✨✨✨THE DUALITY OF BEING (ILLUSTRATION)✨✨✨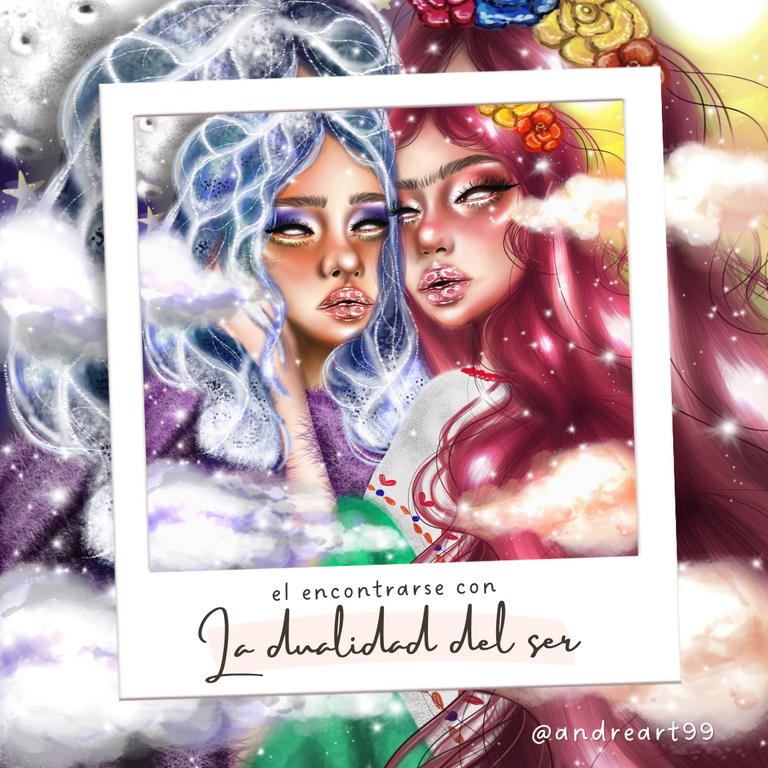 ✨Hello hello hivers✨, today I come to share with you a little of my thoughts behind my most recent work "The Duality of Being", this work means a lot to me since I had taken a long break from illustrating and sharing my work here more frequently.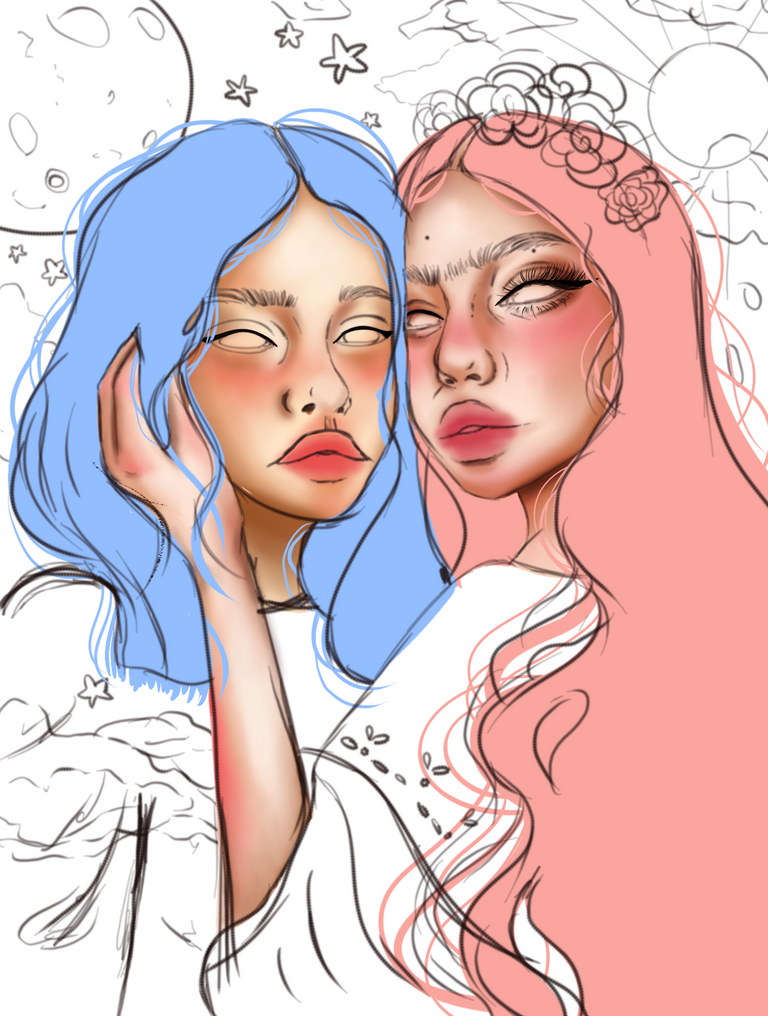 There are times when you find a being that totally matches with you, you complement each other and despite being different and being in different bodies, you have the gift of unifying and being able to represent one thing but still being different.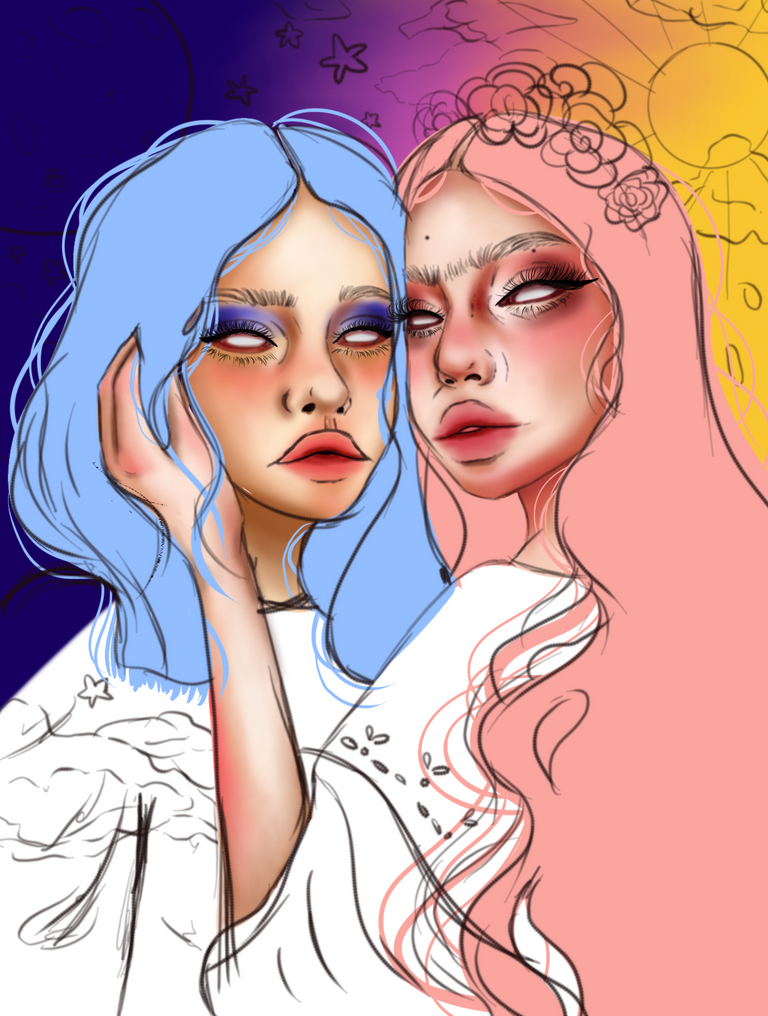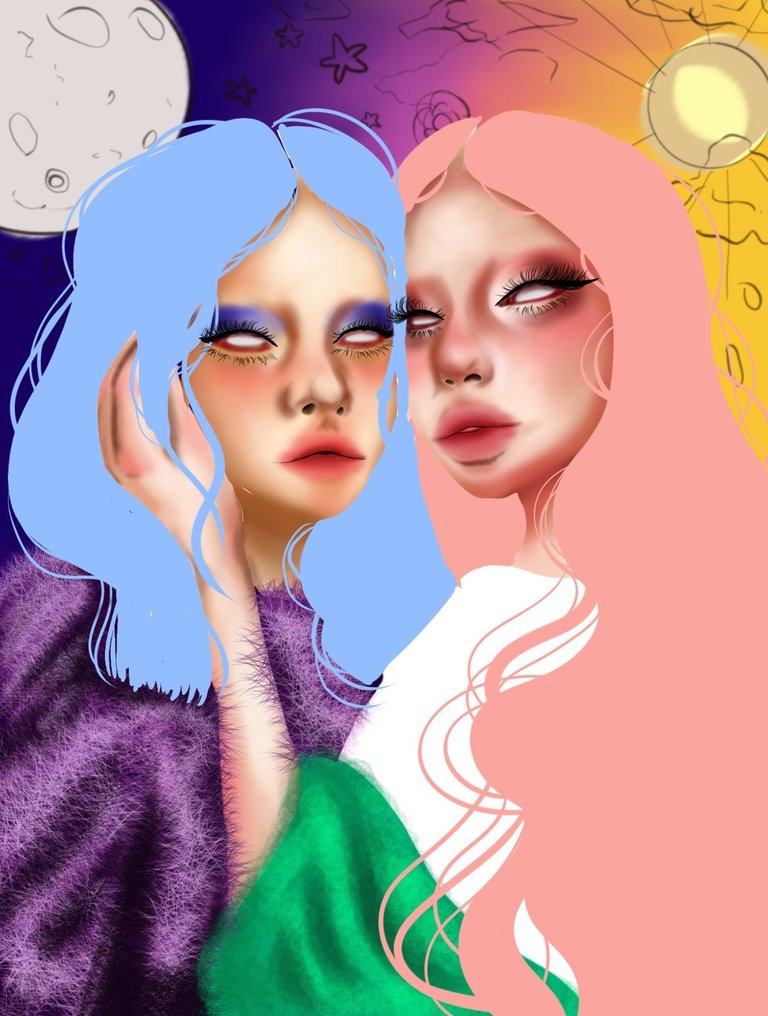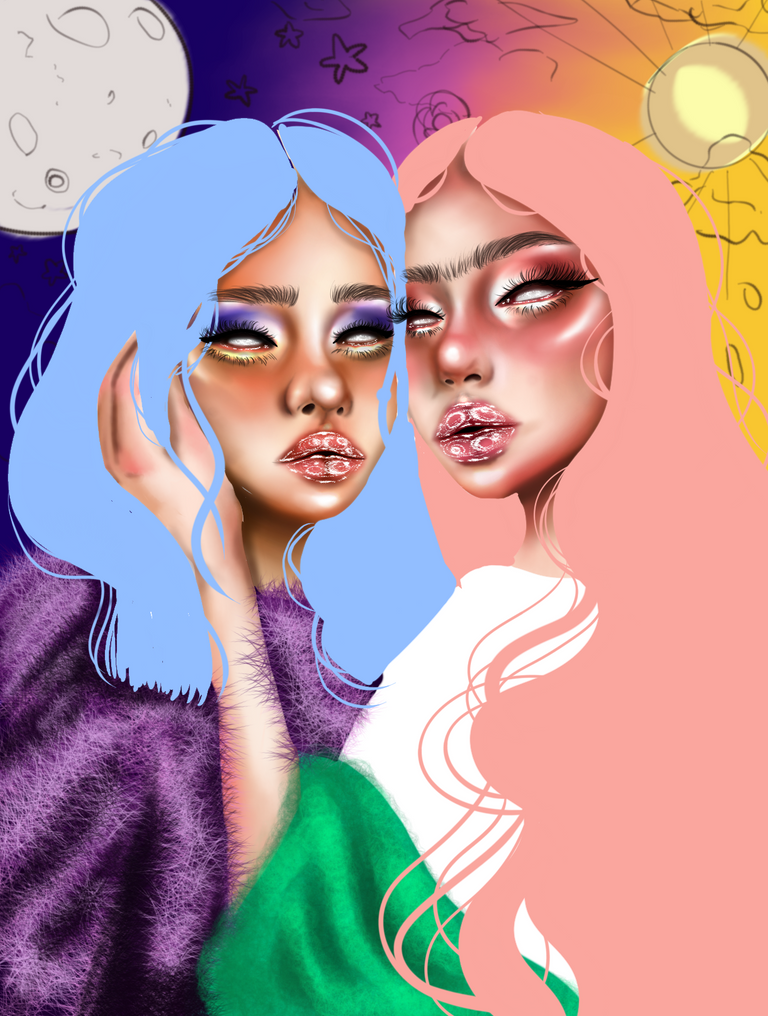 To find each other is sublime and to complement each other even more, to know that you can count on that person unconditionally and that even with differences you can work in harmony, I think it is a peace that I have not experienced for so long.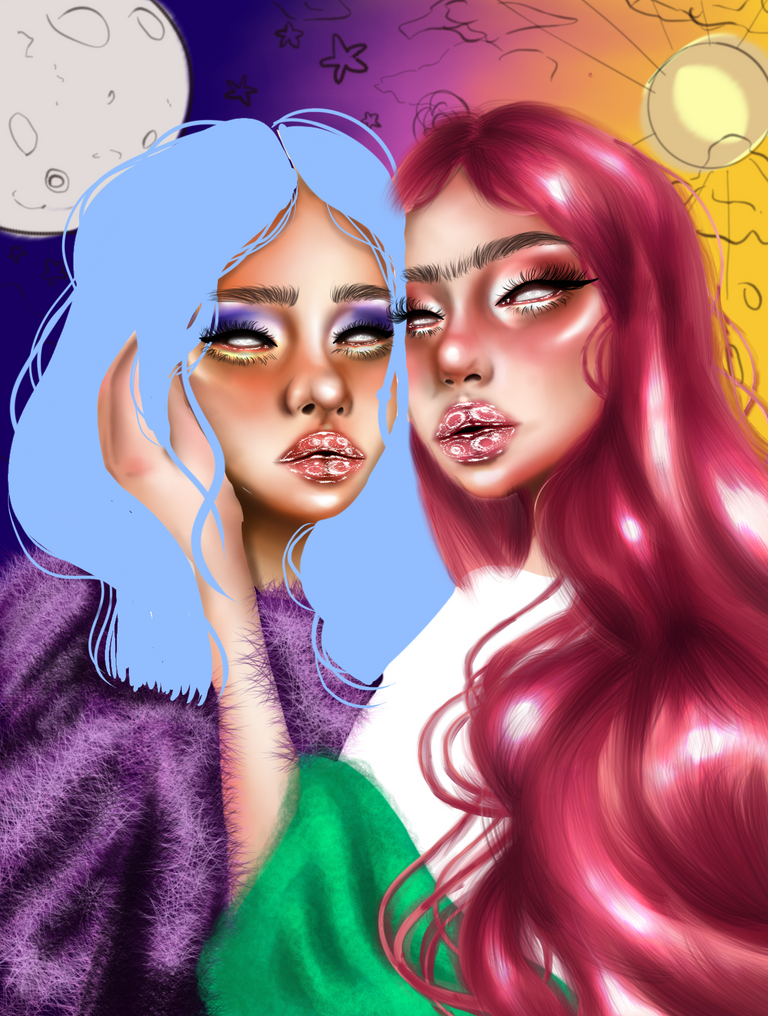 This work has the presence of my favorite elements such as water, a slight inspiration to frida kahlo, a lot of glitter and glitter, the illuminator is never enough, I also wanted to share with you that I am very proud of my transition over time and that you can see yourself in my blog on this platform, the quality of my work is increasing day by day and that is the result of the effort that I dedicate so much to this my work.
Dare to meet new people that allow you to see and feel new perspectives in the day to day and see the world with different eyes, makes one can grow as a person and to have a better notion of things, more empathy not only see things our way if not allow us to see how the other feels or what he feels that we just obviate.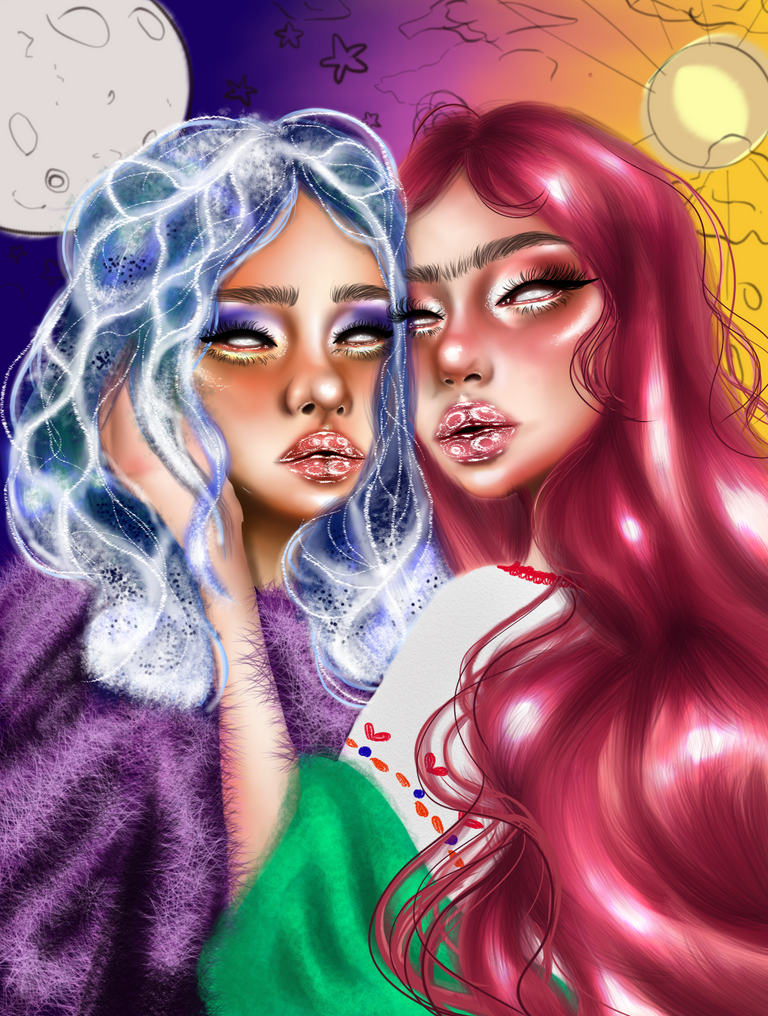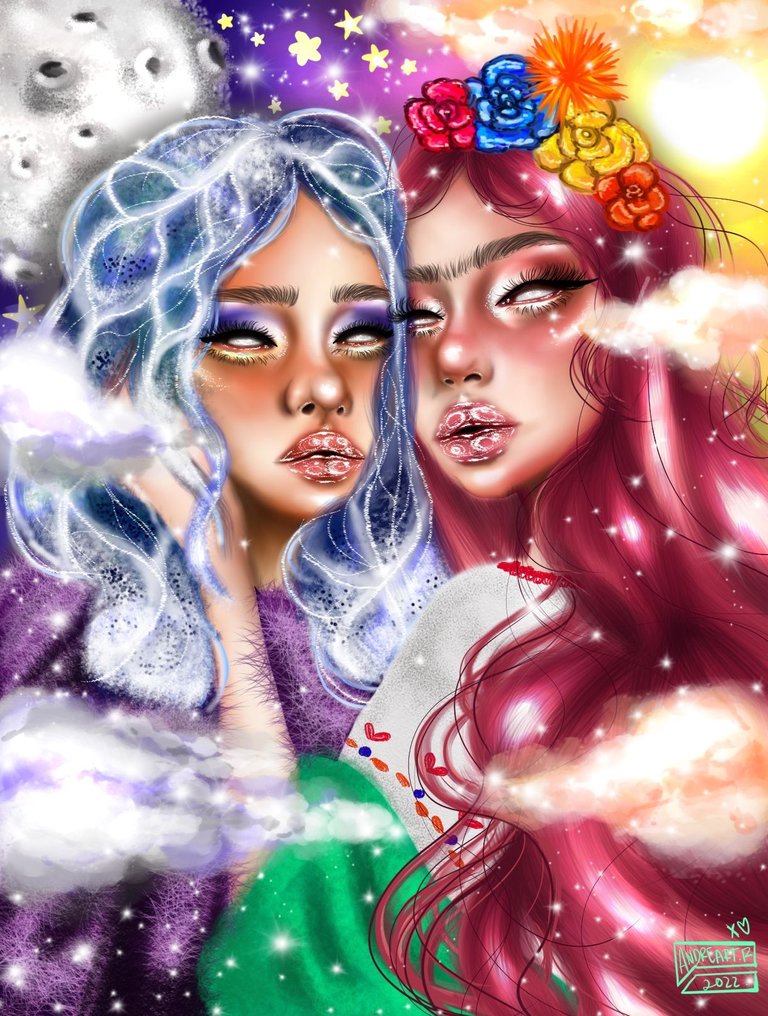 the sun and the moon is my representation of this feeling, although different, so necessary for each other, and it reminds me of the Greek story where the sun and the moon were lovers, the sun always loving the beautiful moon, a love that could surpass even that of aphrodite, who envied such a union and destined them to eternal separation, because after a failed meeting of aphrodite trying to seduce the sun, and he noticed the feelings and affirmed that who belonged to his heart was his beloved moon.
Aphrodite thus separated them, and after a while and resigned, Zeus realized, and told the sun that if it was so much love, to work hard, and then allowed them to meet briefly, and this is the origin of eclipses, love overcomes barriers and should be enjoyed as much as possible.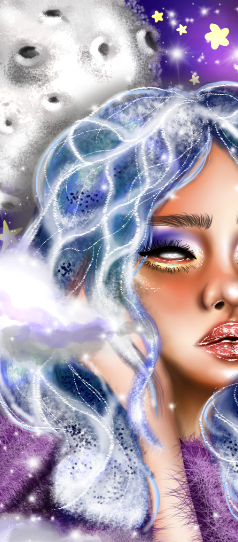 I leave you details so you can observe more in depth the work and thank @ofabastard for telling me these fantastic stories about mythology.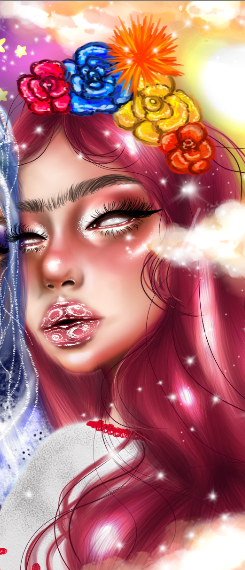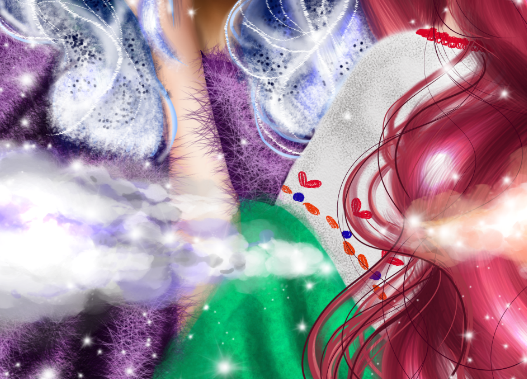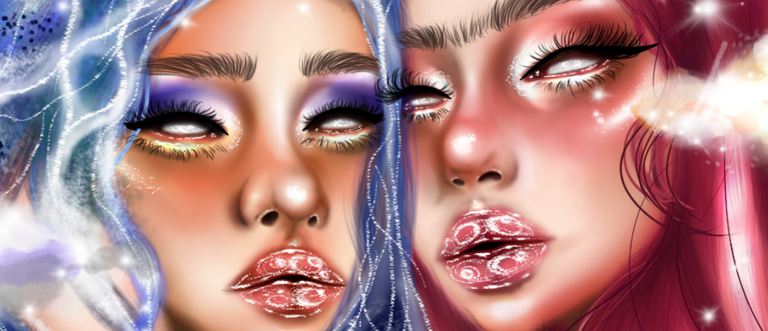 I hope to meet you soon in a next post, and live intensely, love and find happiness in the little things, don't accept half love, and kisses and sparkles wherever you are.

✨all images are of my authorship✨
                Translated with www.DeepL.com/Translator (free version)
---
---