VIVA LA VIDA / ILLUSTRATION OF FRIDA KAHLO AS A TRIBUTE/ PROCESS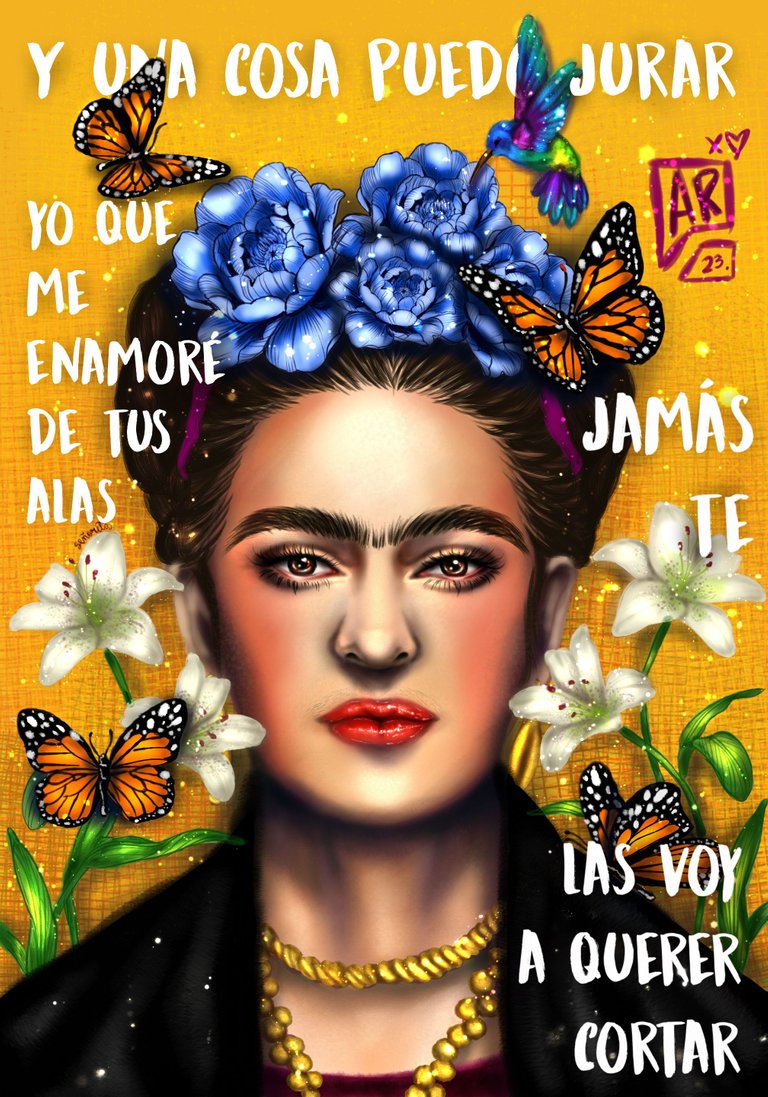 👑Hello Alien Art community👑
<centerHello hello community, after a pause we meet again, and here I share with you an illustration that was my gift for someone very special, a tribute to my beloved Frida Kahlo in which I incorporated things that she likes that person, such as lilies, butterflies and colors, which are also definitive according to the perception of Frida herself.>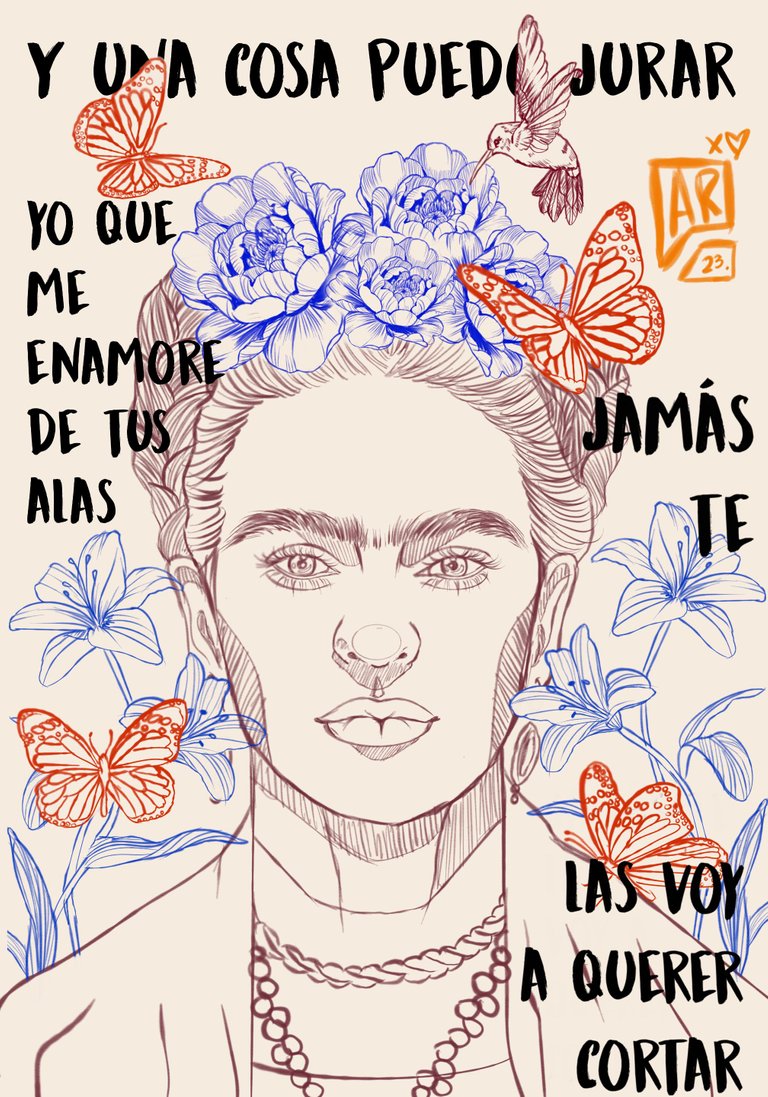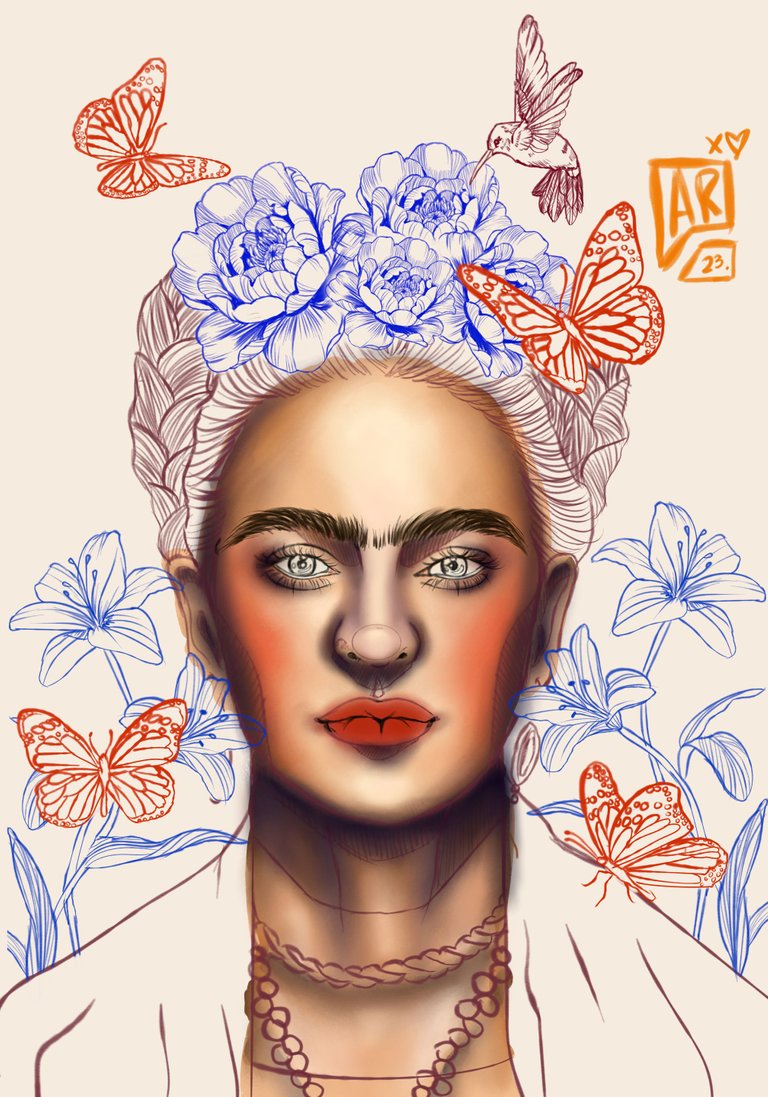 I began by making a general sketch, to distribute all the elements such as flowers, Frida starring, jewelry, butterflies and a hummingbird, which tops the work, to this I added a characteristic phrase of the artist who loves my dear friend.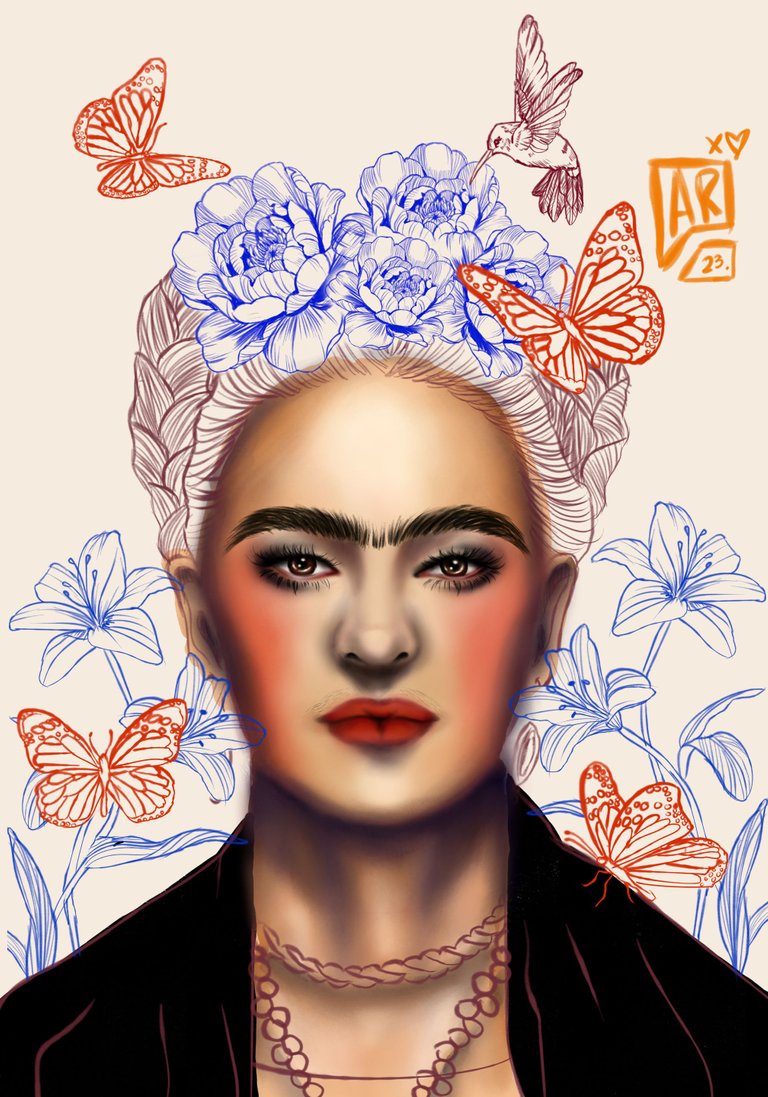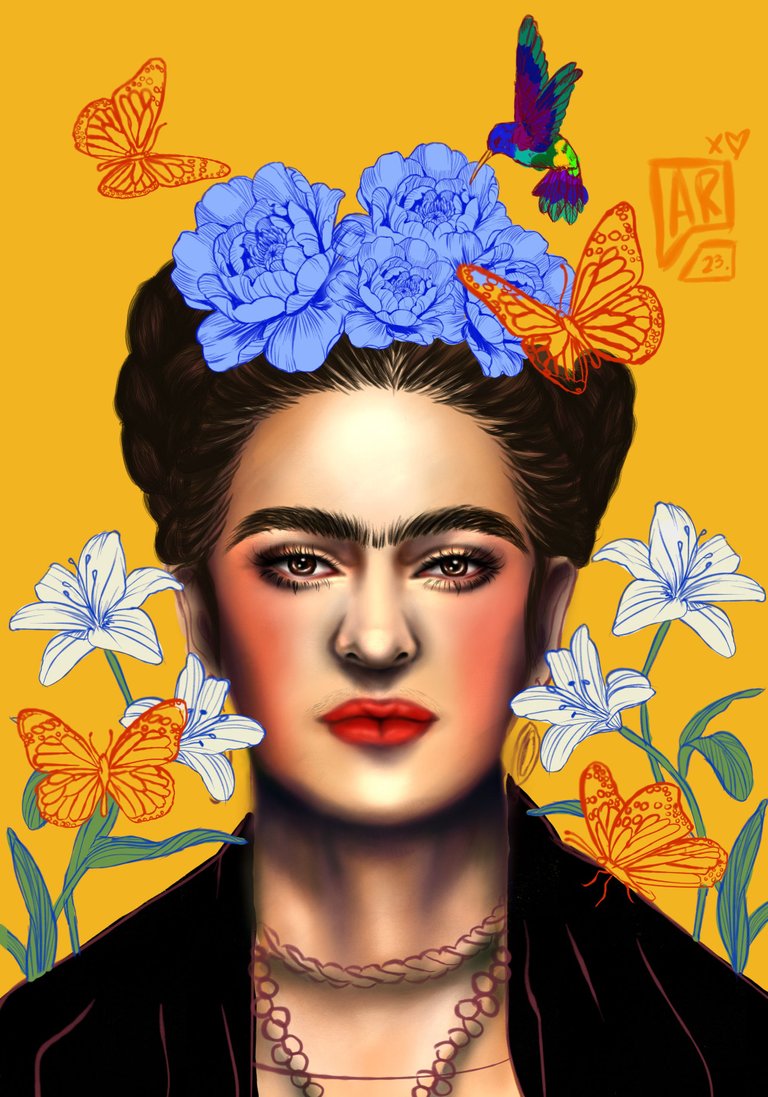 The color palette was very striking following the principles of the artist such as yellow symbolizing joy, green life, blue love, she has a very lively soul and when I see her I feel that she is very colorful so I chose a palette that represents her.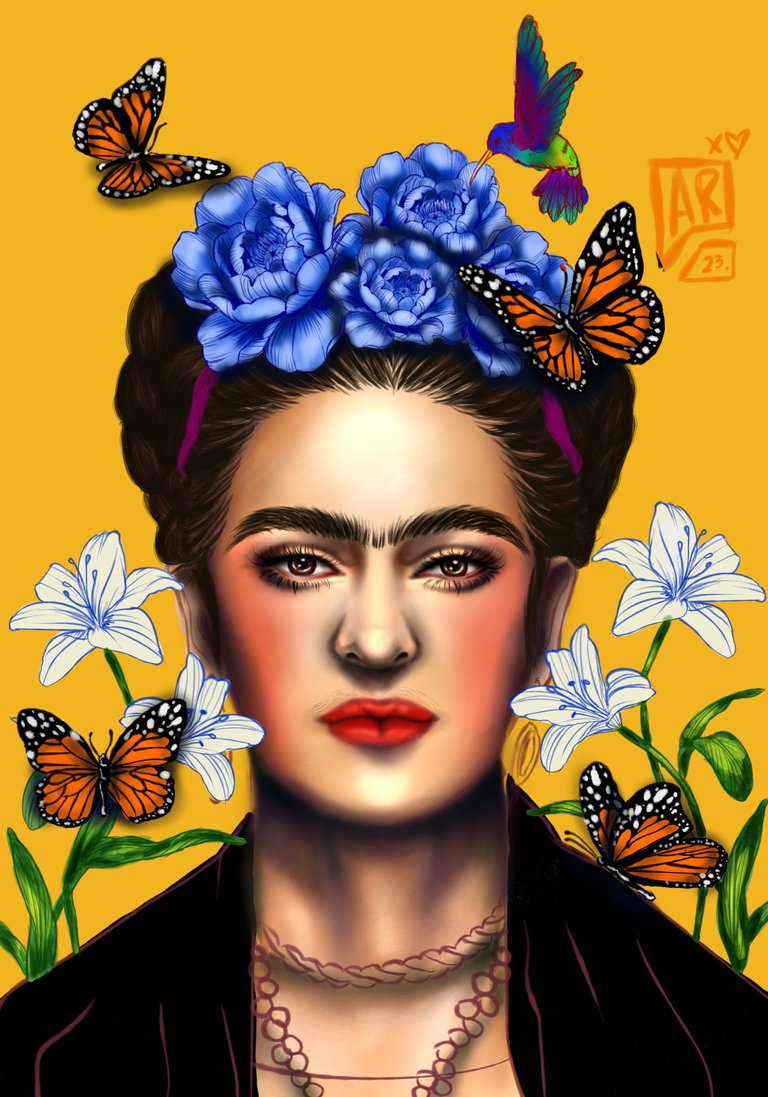 to advance in the composition I worked a mix of watercolor effects but softening it until it was a very realistic appearance, where the warm tones for the skin were key to its proper execution and the elaboration of small details such as eyebrows, facial hair, the headdress of flowers was certainly a challenge, because I wanted it to be very similar to the artist.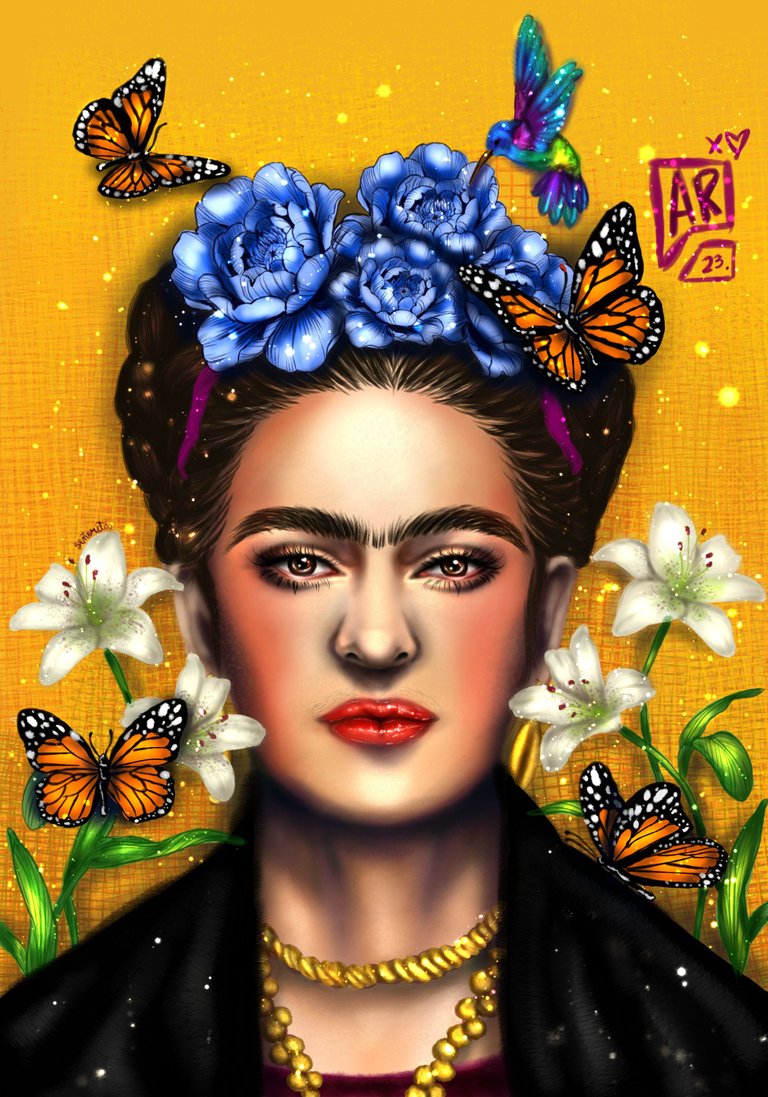 sometimes love for people does great things, so I always show it with my art, grateful for my talent and to be able to share it with you, really thank you for that, and my advice is to feel a lot and express a lot, life is too bad to keep it all to yourself.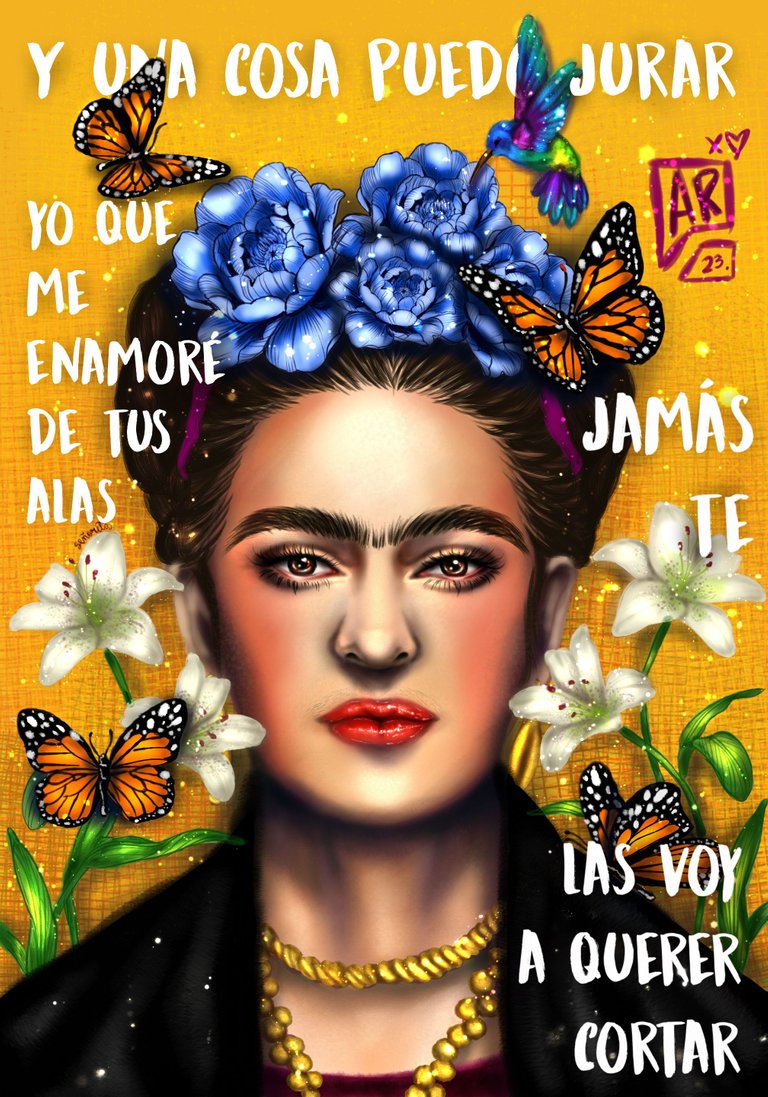 👑THE IMAGES ARE MY OWN (EDITED ON A MOTOROLA E7 PLUS)👑
👑TRANSLATION THANKS TO👑

---
---