🌺🌺WOOD NYMPH SPLINTERLANDS / FANART ILLUSTRATION🌺🌺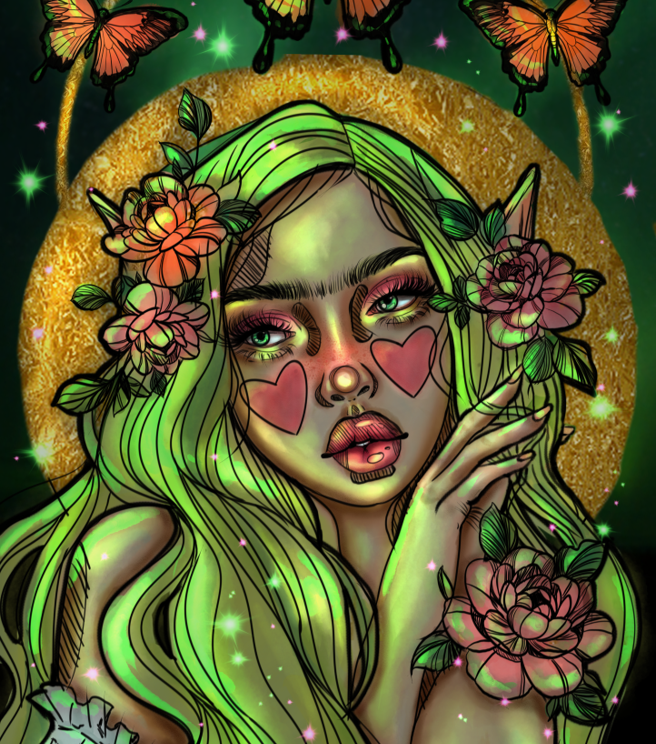 🌺👑Hello Alien Art community👑🌺
Hello hello community of Alien art in hive , today I bring you my participation in the weekly contest of @splinterlands, where the card I chose this week is WOOD NYMPH , where the challenge was to give it a more human touch, like a story of Greek nymphs , this creature is characterized by a great beauty and its ability to make mischief everywhere.
🌺🌺HERE YOU HAVE THE REFERENCE AND THE LINK SO YOU CAN SEE THE CARDS🌺🌺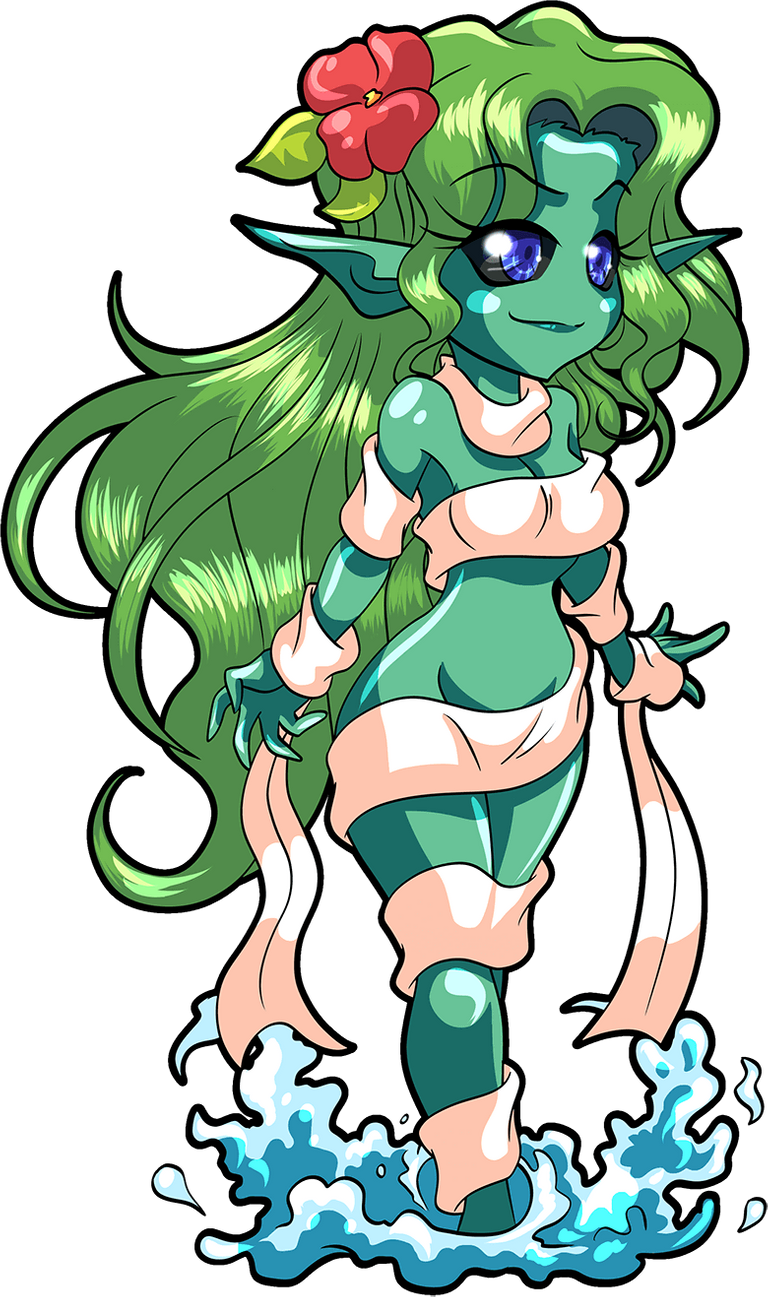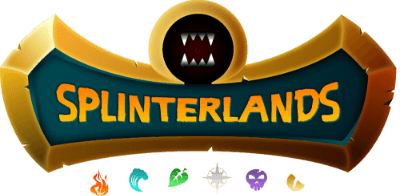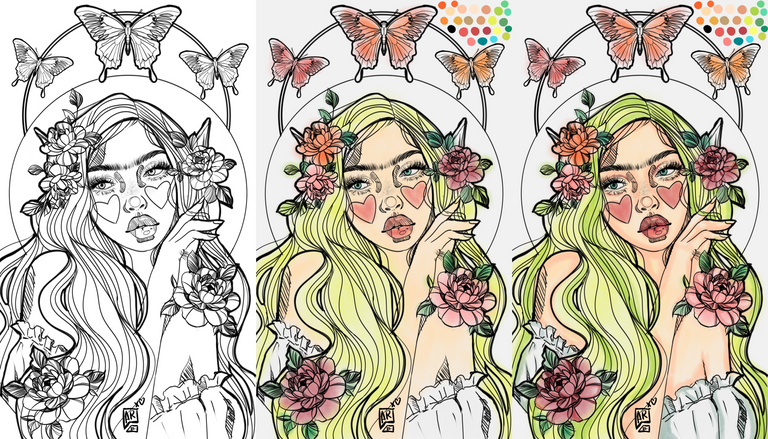 For the sketch I made a girl with thick hair and an angelic face but with a very distant hint of mystery and evil, bushy eyebrows, thick eyelashes, voluminous lips, snub nose all this topped in a subtle white blouse and flowers rising from her hair and body, for her head a crown adorned with butterflies.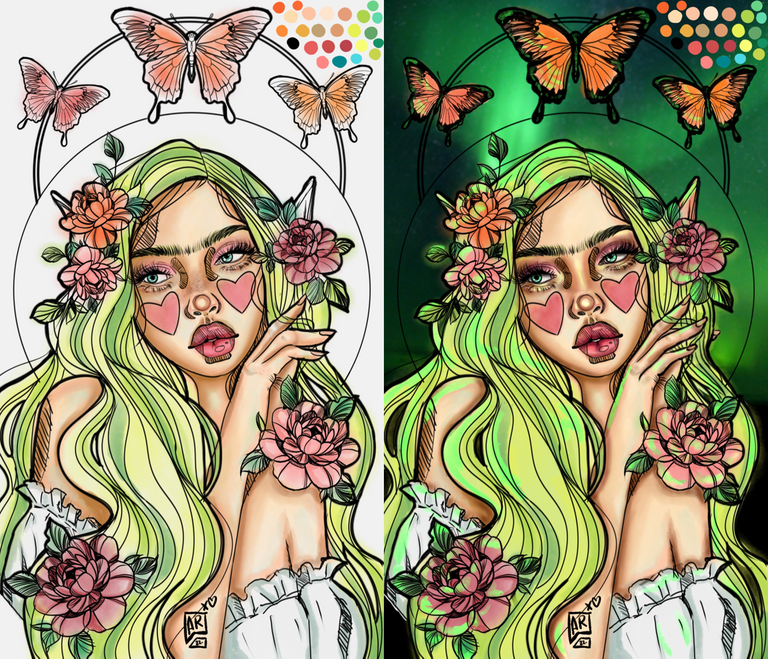 I started working with a color palette where green was predominant because I wanted her green hair to be the protagonist as I wanted to give the effect of intense brightness as the night approached, then peach tones for the face and body, full lips and aquamarine eyes with slight glitter.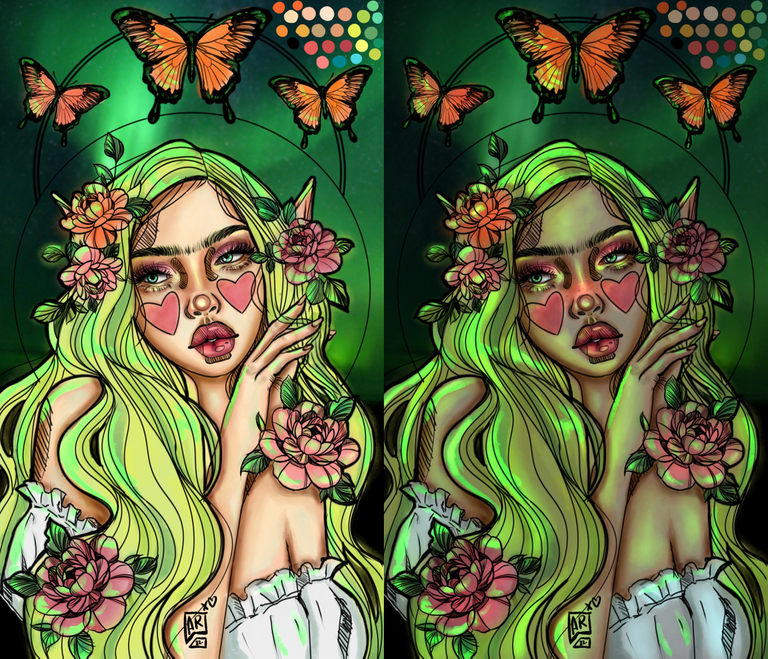 After having an established base, the work of capable went from lighter to darker, then start playing with the modes of fusion and apply the glows, in the background was used an effect like aurora borealis, giving emphasis to the color see, then I applied a game of capable to better balance the lights and work with the prominence of the hair and the reflection of the light that left this in the rest of the body.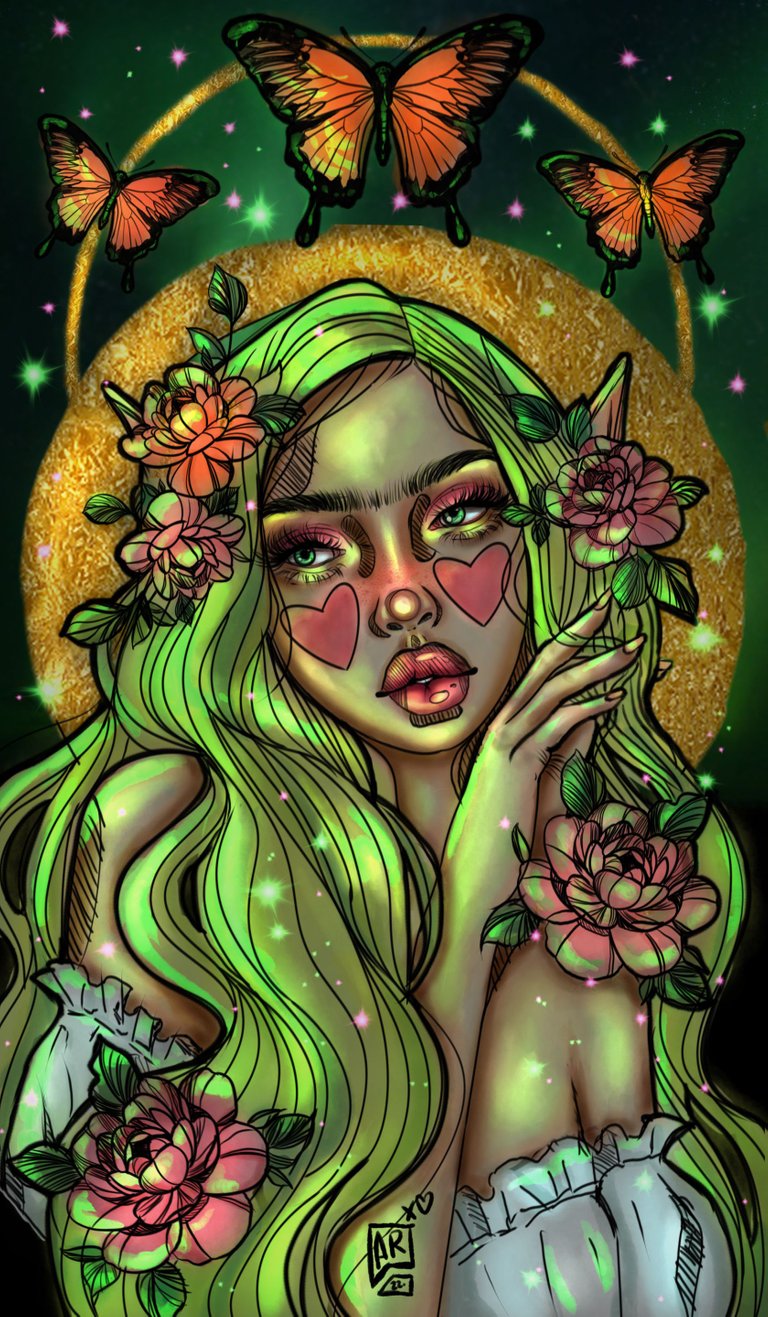 To finish I added a touch of gold leaf on her crown and added pink and green sparkles because I feel that's what she leaves when she walks through the forest, a little flirty but fun and charming.

If you have come this far let me thank you for your support and company, it is very important to me, I invite you to follow me on my social networks in case you want to connect with me more directly and find out about my day to day and live processes of my illustrations, kisses and brillitos to where you are, I also remind you that I have open commissions agenda if you want to purchase a piece of my custom art.
🌺👑THE IMAGES ARE MY OWN (EDITED ON A MOTOROLA E7 PLUS)👑🌺
👑DRAWING SOFTWARE USED SKETCHBOOK AUTODESK/ POLISH POST PRODUCTION EDITING👑

👑TRANSLATION THANKS TO👑

---
---