Enjoy The "Summer Solstice" 🌞 Musical Festival 2021
Today is Officially the beginning of Summer in the United Kingdom where I live. This has been announced often Today on several of our UK TV local News channels. So let's all rejoice the "Summer Solstice" as some people would refer to this time of year. This "Summer Solstice" 🌞 Topical event is listed on the "National Calendar Website for Monday 21st June 2021.
people have celebrated this day for thousands of years. Some of the earliest party animals were the ancient Mesopotamians, Celtic Druids, Chinese, and Egyptians.
All of these cultures had their own ways of celebrating that make even our craziest backyard barbecues look tame. When was the last time you had a massive bonfire and danced around it naked? Yes, a bit risky from personal injury... LOL That's what I thought.
However, many cultures have had good reason to celebrate the Summer Solstice since ancient times right up to the present day.
All over the world, one of the most common ways to celebrate Summer Solstice is to spend it outside. Take the family camping, have a cookout with your best friends. Or get creative by making Kid's slide in the back garden just for the kids to play on. Any of these activities are surefire ways to take full advantage of the prolonged sunlight.
Today is officially the longest day of the year. Enjoy the Sun! 🌞
Some of the above "Text Info" sourced from [here]
The National Calendar Website Link [here] (For even more INFO).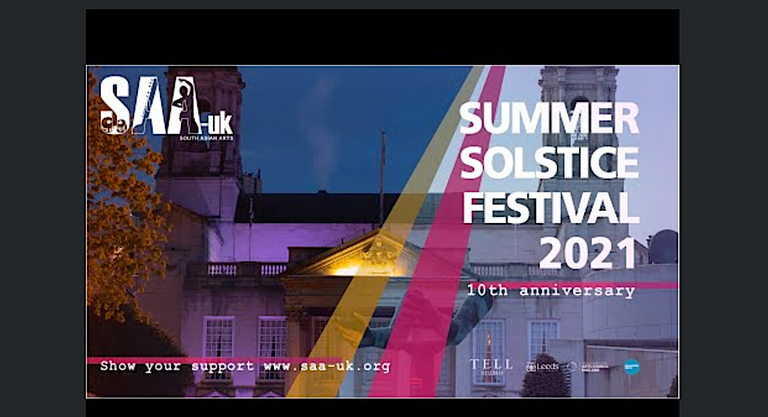 Now some appropriate Music for Today's Topical event...
"The inspiration behind this Solstice musical celebration are the artists and various musicians' themselves." All recordings were made in respect of COVID-19 regulations at the time of filming.
My Song Selection for Today is: "Summer Solstice Festival 2021" The Tenth Anniversary Special ~ Uploaded to YouTube by © SouthAsianArtsUK
Above Music Video Source: ©YouTube [Here]
Below "Screen Shot" Image sourced from [here]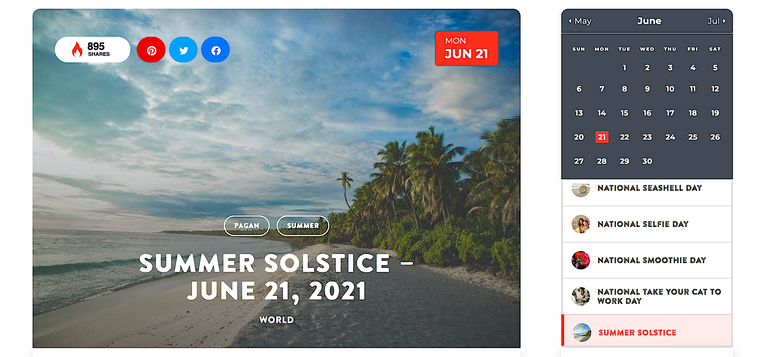 Also notice that the special Twitter "hash tag" #SummerSolstice is currently trending!
So you can start interacting with many others on Today's topical event, by Tweeting there NOW!...
Many Thanks for reading and listening, I hope that you all learned something new and were entertained. As we all need to keep our brains active!
see you all again very soon... 👋
---
---