Let's Sing "Gone Fishing" by Chris Rea For Celebrating "National Go Fishing Day" 🎣
Today I will go grab my old fishing rod, after getting some inspiration from watching a most interesting TV Sports channels last night. I got myself so hooked on a fishing program that mentioned Today would be "National Go Fishing Day" 🎣
I also noticed that the "National Calendar" Website listed this Sporty event for Friday 18th June 2021. There are several other Topical events happening Today, but most of them are kinda silly in my opinion.
Indulging in "National Go Fishing Day" is a great way to take time from your daily routine to go find a stream, or even a huge lake or pond. Once there, carefully bait your hook, cast your line and catch a fish or two.
Fishing is a recreational pastime of many, and if you're lucky, you can bring home a fresh catch.
So what you waiting for? Let's get fishing... 🎣
Above "Text Info" sourced from [here]
The National Calendar Website Link [here] (For even more INFO).
Now some appropriate Music for Today's Topical event...
My song choice Today seemed kinda obvious to me, as being an old track sung by the talented singer "Chris Rea". Appropriately titled Gone Fishing" from the Album "Auberge", which was originally released in 1991.
My Song Selection for Today is: "Gone Fishing" by the Music Artist © Chris Rea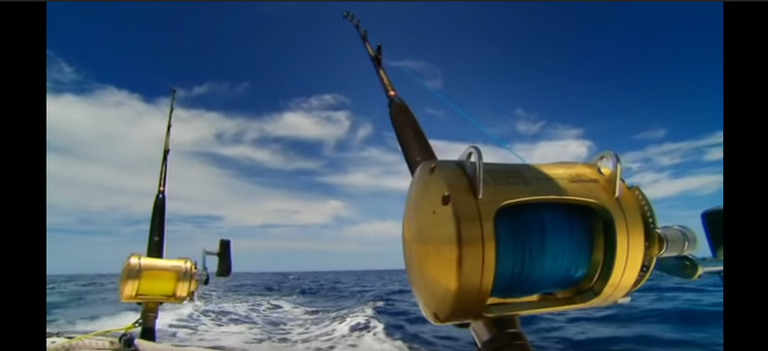 Above Music Video Source: ©YouTube [Here]
Below "Screen Shot" Image sourced from [here]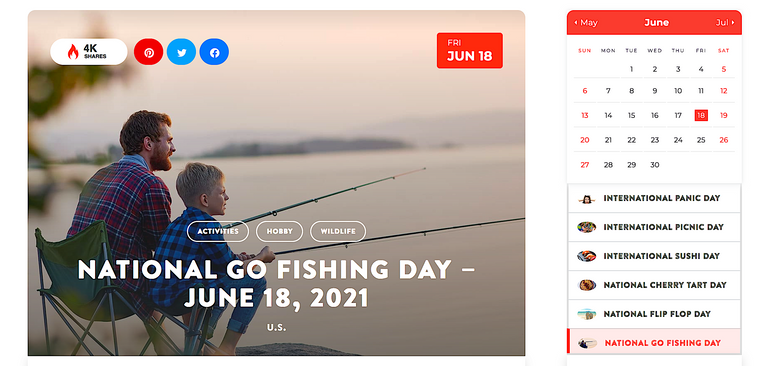 Also notice that the special Twitter "hash tag" #NationalGoFishingDay is currently trending!
So you can start interacting with many others on Today's topical event, by Tweeting there NOW!...
Many Thanks for reading and listening, I hope that you all learned something new and were entertained. As we all need to keep our brains active!
see you all again very soon... 👋
---
---