AMD Radeon RX6000 Revealed in Fortnite [ENG-ES]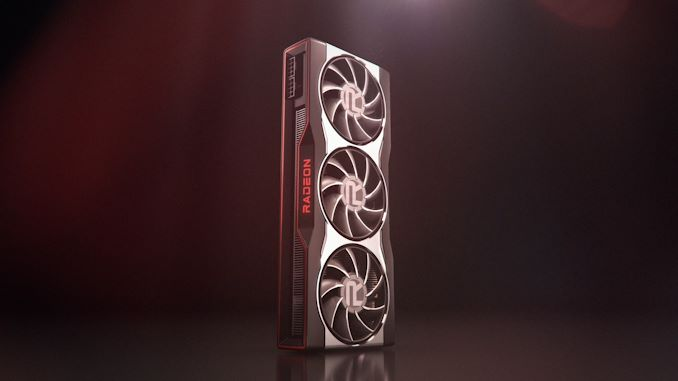 from Radeon's twitter
Out of nowhere and without notice AMD revealed the design of the first Radeon RX 6000 video card. As you may already know, NVIDIA just presented the RX 3000 series. But AMD has quite some time getting ready to present it's RDNA2 architecture.
Could it be the long-awaited answer to Nvidia's flagship cards? That reamins to be seen, apart from the design no further details about the graphic card were given.
A first look in Fortnite
AMD debuted the graphic card's hardware design in its own Fortnite island. On monday they posted a tweet with a teaser image of the RX6000 with a message with a code to enter Fortnite's Creative mode. There you can check out a full render of the card in great detail, as you can see in the images below: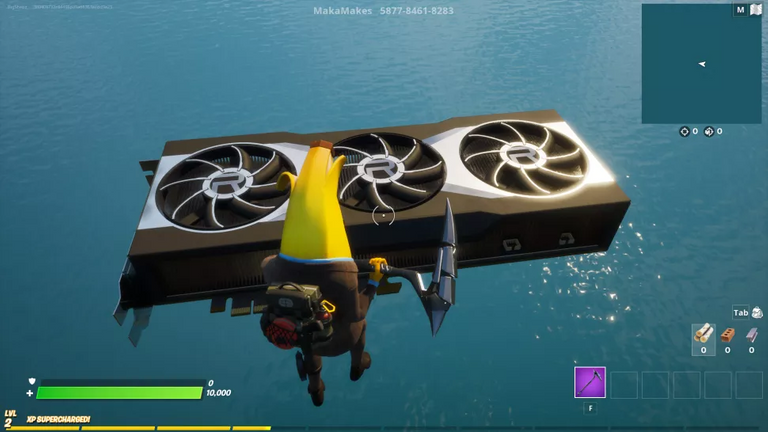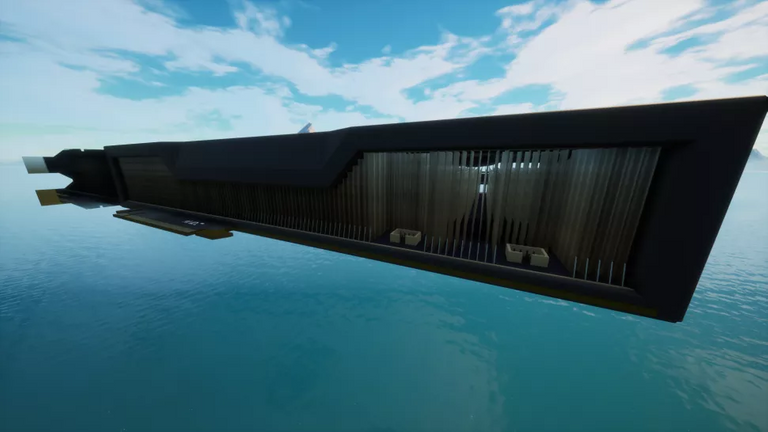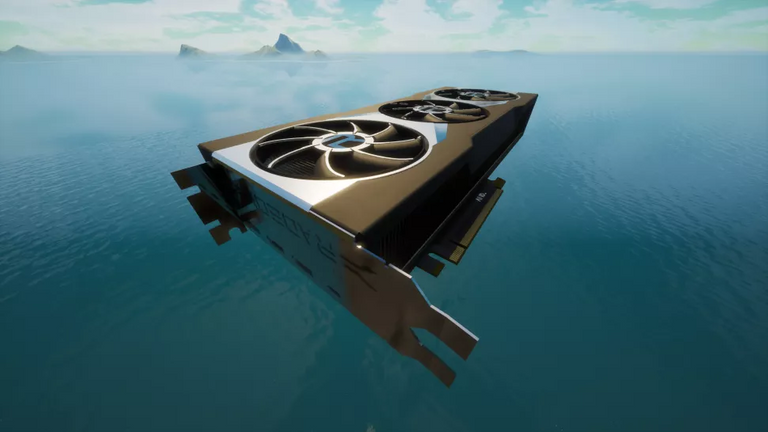 If you start creative mode in fortnite you can enter the code 8651-9841-1639 and checkout the AMD's custom graphics-card-inspection level by yourself.
This is a high end card design, judging by the big triple fan design and dual 8-pin PCIE conectors. RDNA2 promises a 50% performance jump per watt over the previous generation. As a curious note this architecture is the same used in the Xbox Series X and PS5 GPUs.
Probably we'll be seeing more teasers soon, as we get closer to the CPU and GPU presentations in October. On October 8, they will reveal their new CPUs with Zen 3 architecture. And on October 28, all the details of these graphic cards, not only technical specifications, but also their prices.
---
Versión en español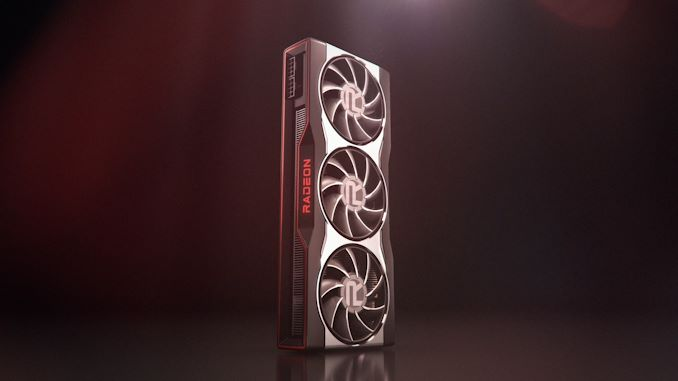 from Radeon's twitter
De la nada y sin ningún aviso AMD reveló el diseño de la primera tarjeta gráfica RX6000. Como debes saber, NVIDIA recientemente presentó la familia de gráficas RX3000. Pero AMD lleva ya un buen tiempo preparandose para presentar su arquitectura RDNA2.
Podría ser esta la tan esperado respuesta las gráficas insignia de Nvidia? Eso aun está por verse, más allá del diseño AMD no dio más detalles sobre la tarjeta de video.
Un primer vistazo en Fortnite
AMD debutó el hardware de la tarjeta gráfica en su propia isla de Fortnite. El lunes publicaron un tweet con una imagen de muestra de la RX6000 con un mensaje que contenía un código para ingresar a Fortnite en modo creativo. Allí puedes ver un render completo de la tarjeta en gran detalle, como puedes ver en las imagenes a continuación: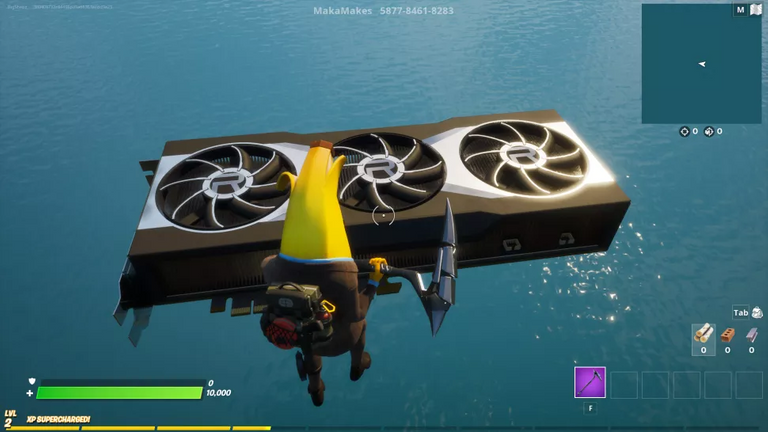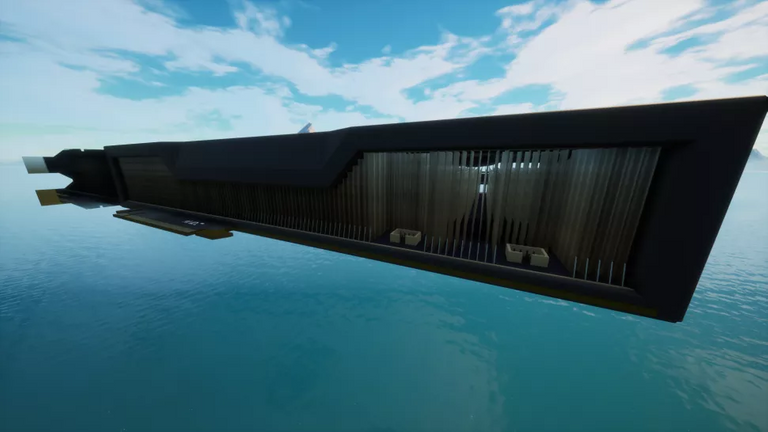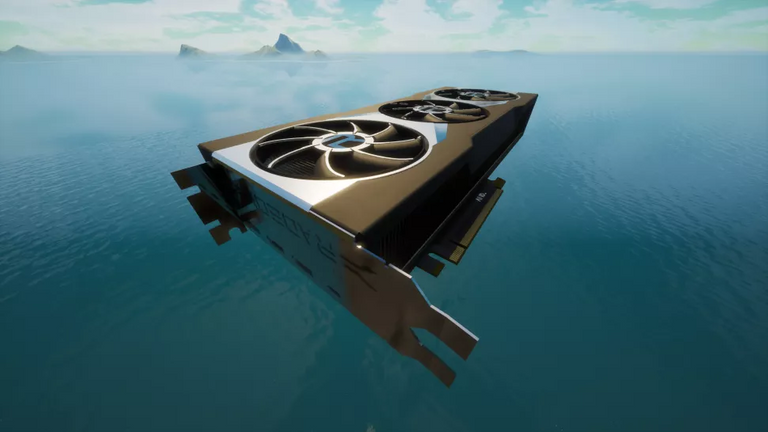 Si empiezas el modo creativo en fortnite puedes ingresar el código 8651-9841-1639 y darle un vistazo al nivel de inspección de la tarjeta gráfica de AMD por tu propia cuenta.
Este es un diseño de gráfica de alta gama, juzgando por el diseño de triple disipador y conectores dual 8-pin PCIE. RDNA2 promete un salto del 50% en desempeño por watt sobre la generación anterior de gráficas. Como nota curiosa, esta arquitectura es la misma usada en el Xbox Series X y las gráficas de PS5.
Probablemente estaremos viendo más adelantos pronto, a medida que nos acercamos a la presentación de CPUs y GPUs de AMD en Octubre. El 8 de Octubre, revelarán sus nuevos CPUs con la arquitectura Zen 3. Y el 28 de Octubre, todos los detalles de estas tarjetas de video, desde los precios hasta las especifiaciones tecnicas.
---
---