🍭👧😇👩‍🎨🎨🖼️👼Public Education Center Exhibition-1-👧😇👩‍🎨🎨🖼️👼 Halkeğitim Merkezî Sergisi-1-
ENG Hello. Recently, there was a promotion of the products produced in the public education courses of our Municipality. As always, we went to the glass pyramid with my friend
@bayvan
during one of our visits between meals. I saw a movement in front of the pyramid. I told my friend immediately and went to the campiramide quickly with curiosity and excitement. We saw that there was an exhibition. My friend and I were very excited. We went inside right away. We couldn't choose where to go and which street to start from. All of them were beautiful and handcrafted. Curious, we started to get information about the products from the people in charge of the exhibition. It was really a lot of work. It was a job that required hard work, talent and patience. It was like digging a well with a needle in a haystack. We went through each product one by one. Valuable items made of felt, wall decorations from recycling, tables made of epoxy, sculptures made of scented soaps, trees and fruits... Painting exhibitions, dowry sets, evening dresses, casual clothes... I couldn't understand my eyes. The place was perfect for me. Because I enjoy doing this kind of work. Even though I don't have as much knowledge as they do, I try to beautify my home with the means at my disposal. For this, I have some work in my own home. When I finish my work, I will share it with you later. I think everyone can find something for themselves. Our priorities are always different. But we can't take time for ourselves from those priorities. We have to do something for ourselves too. Believe me, people are very happy when they do something for themselves. I know by myself. Let's love ourselves. Let's value ourselves. Let's not look for love in someone else. Life is beautiful when you are happy. Goodbye.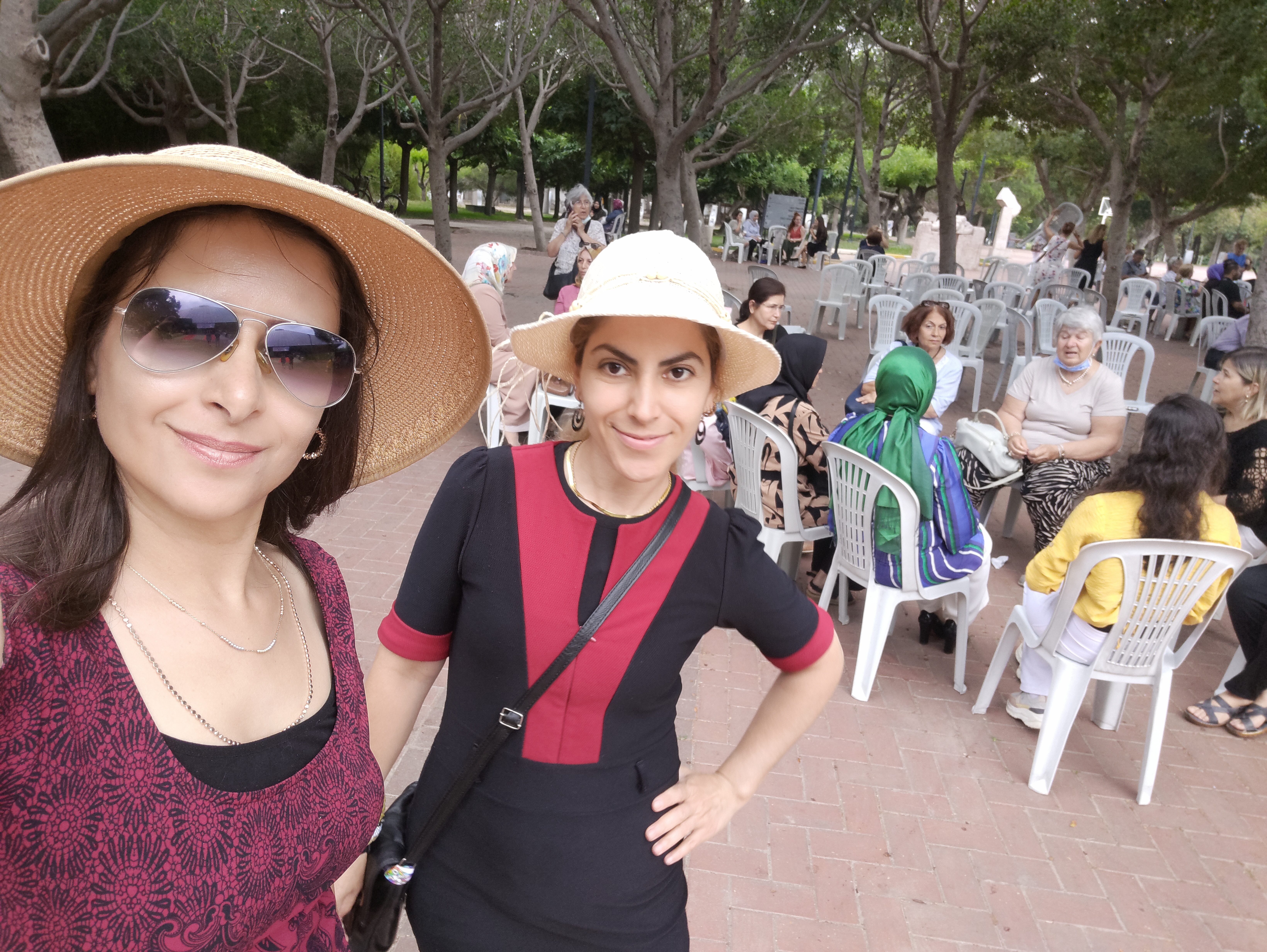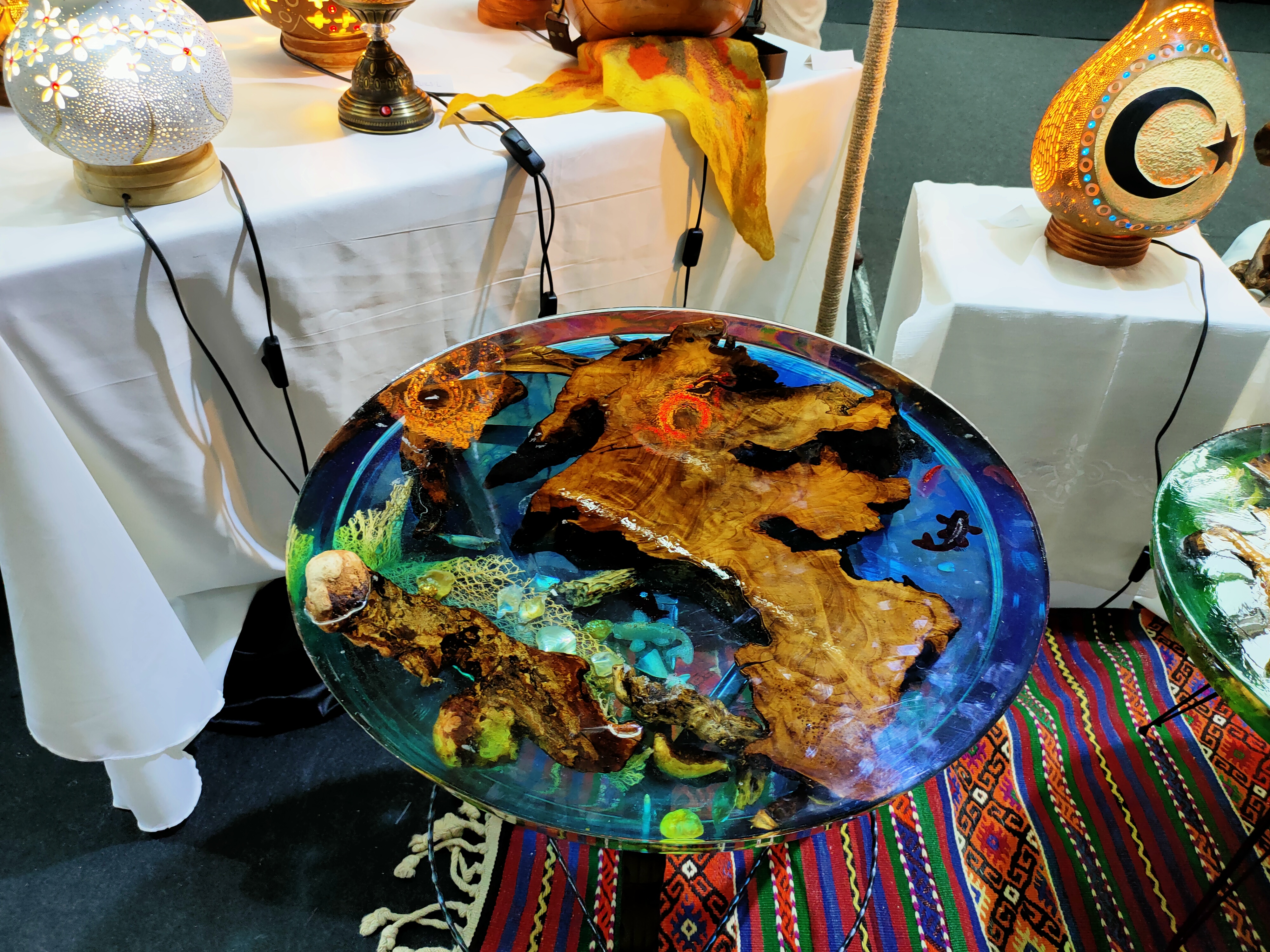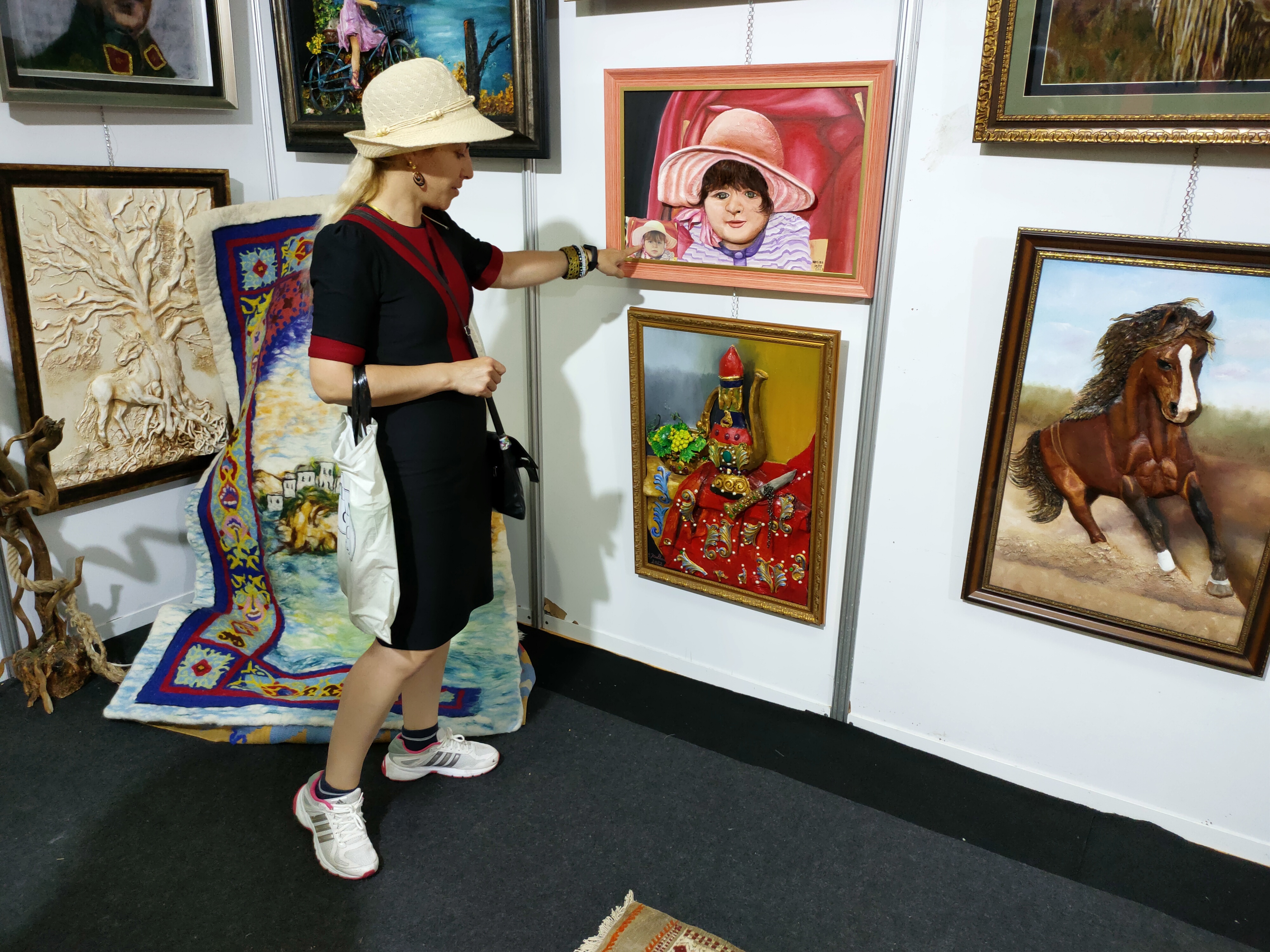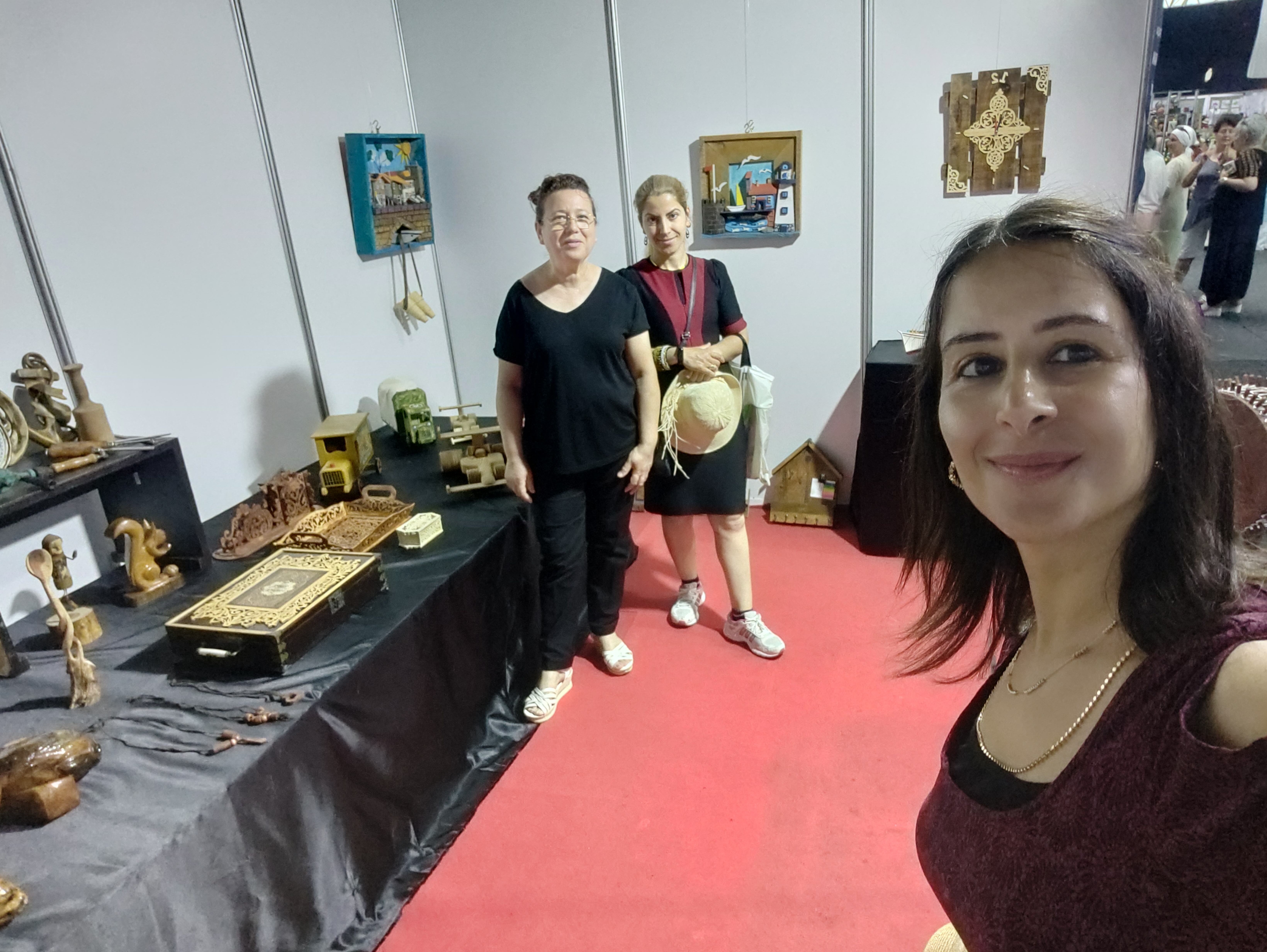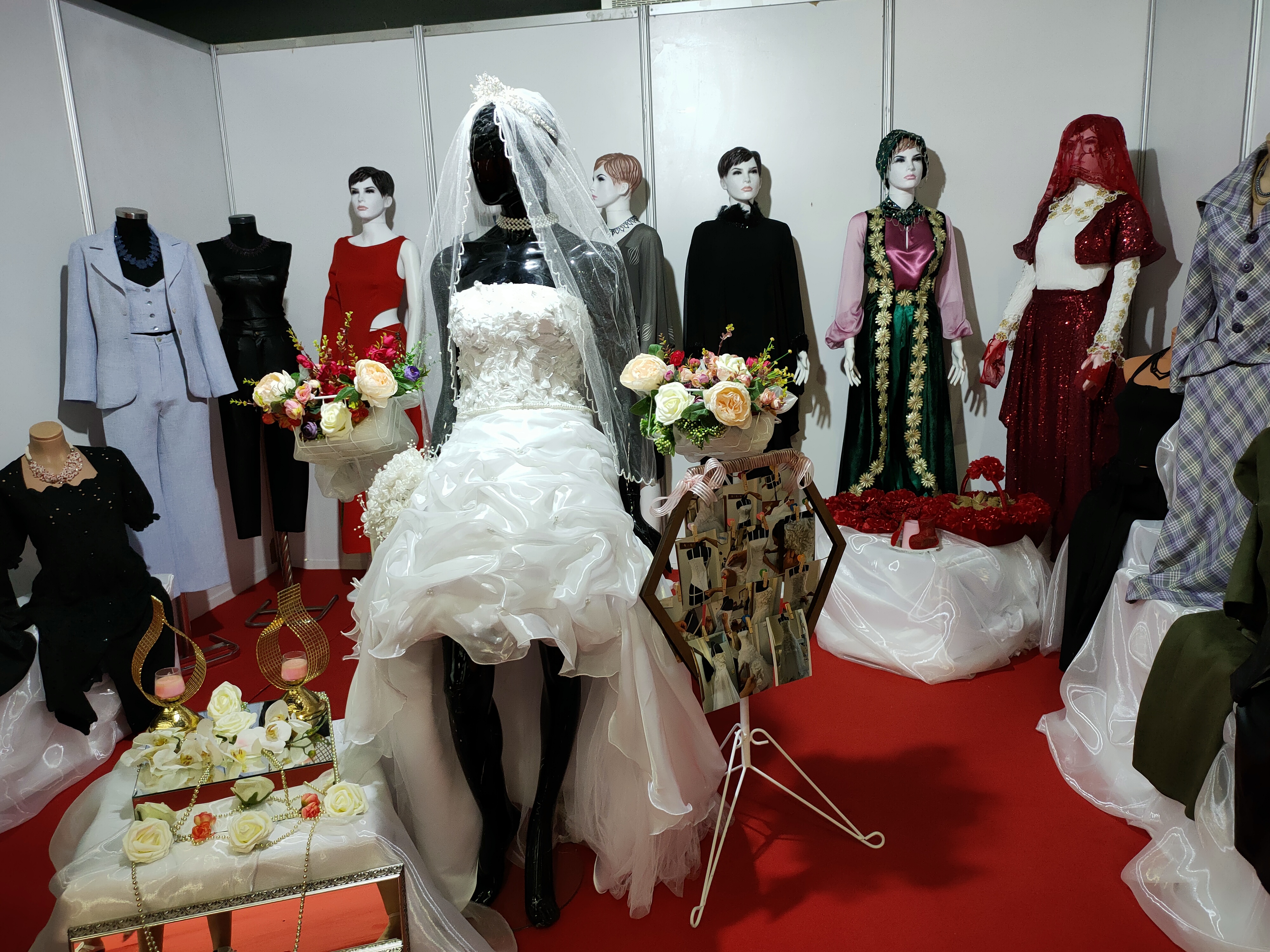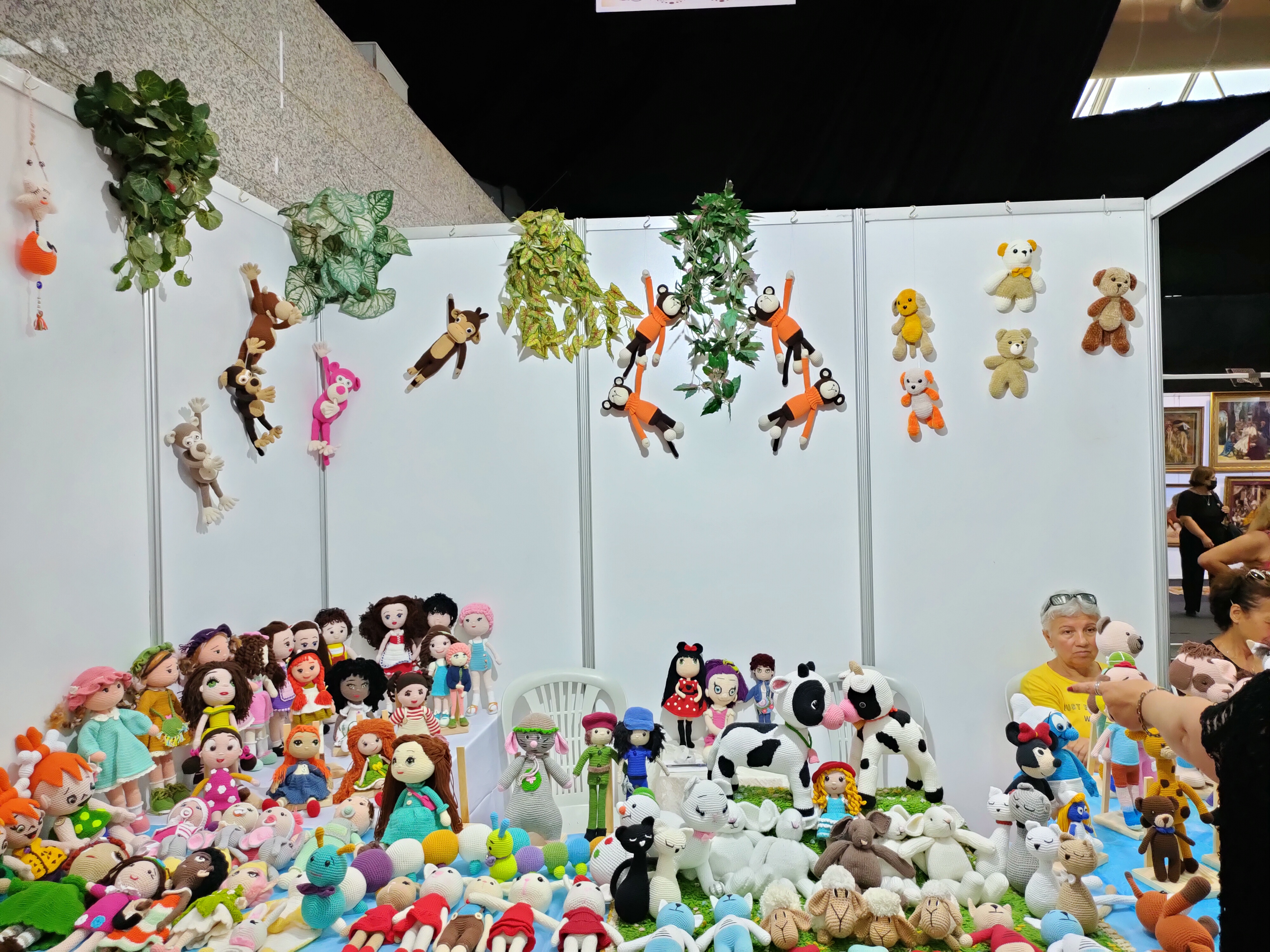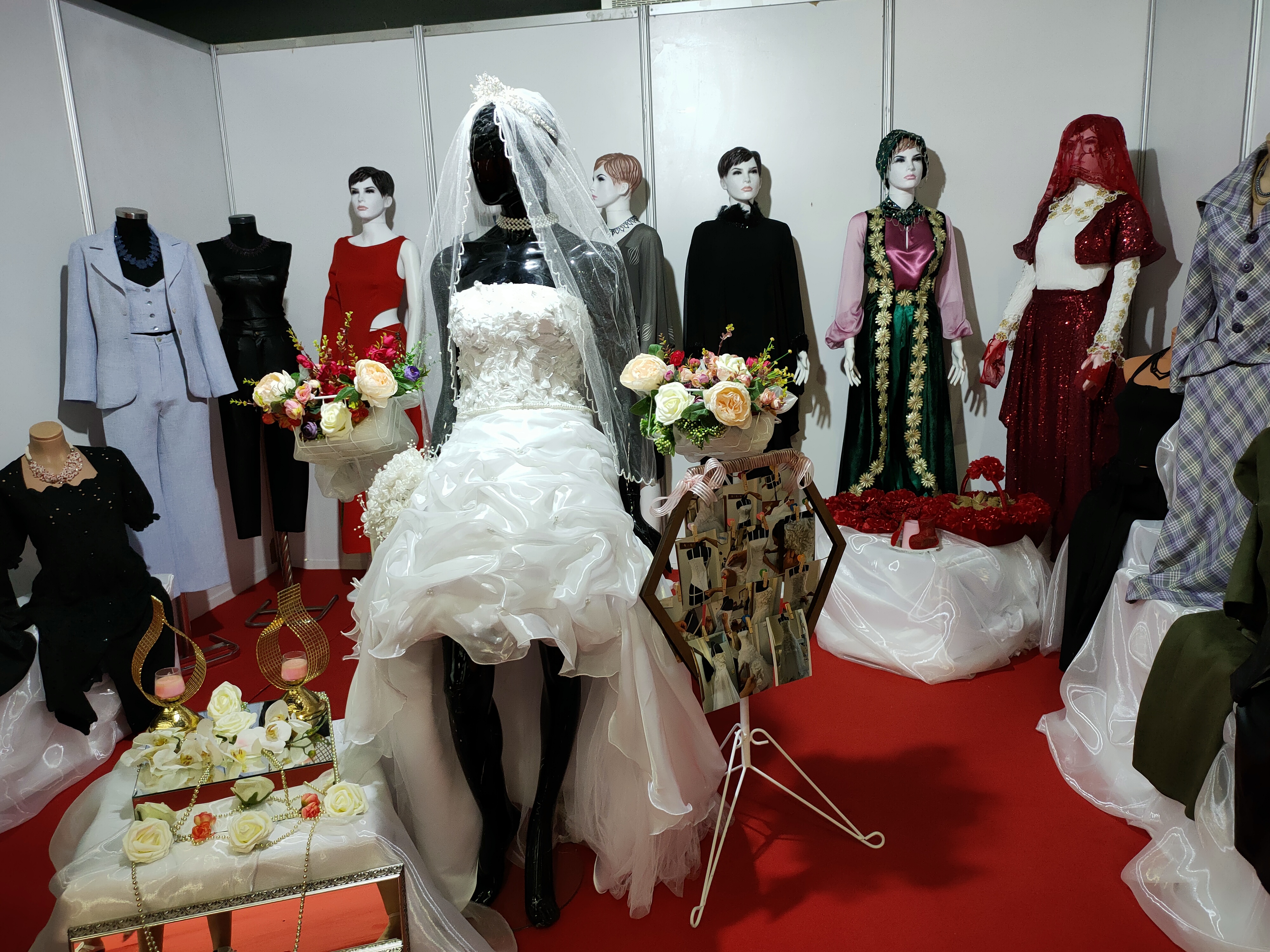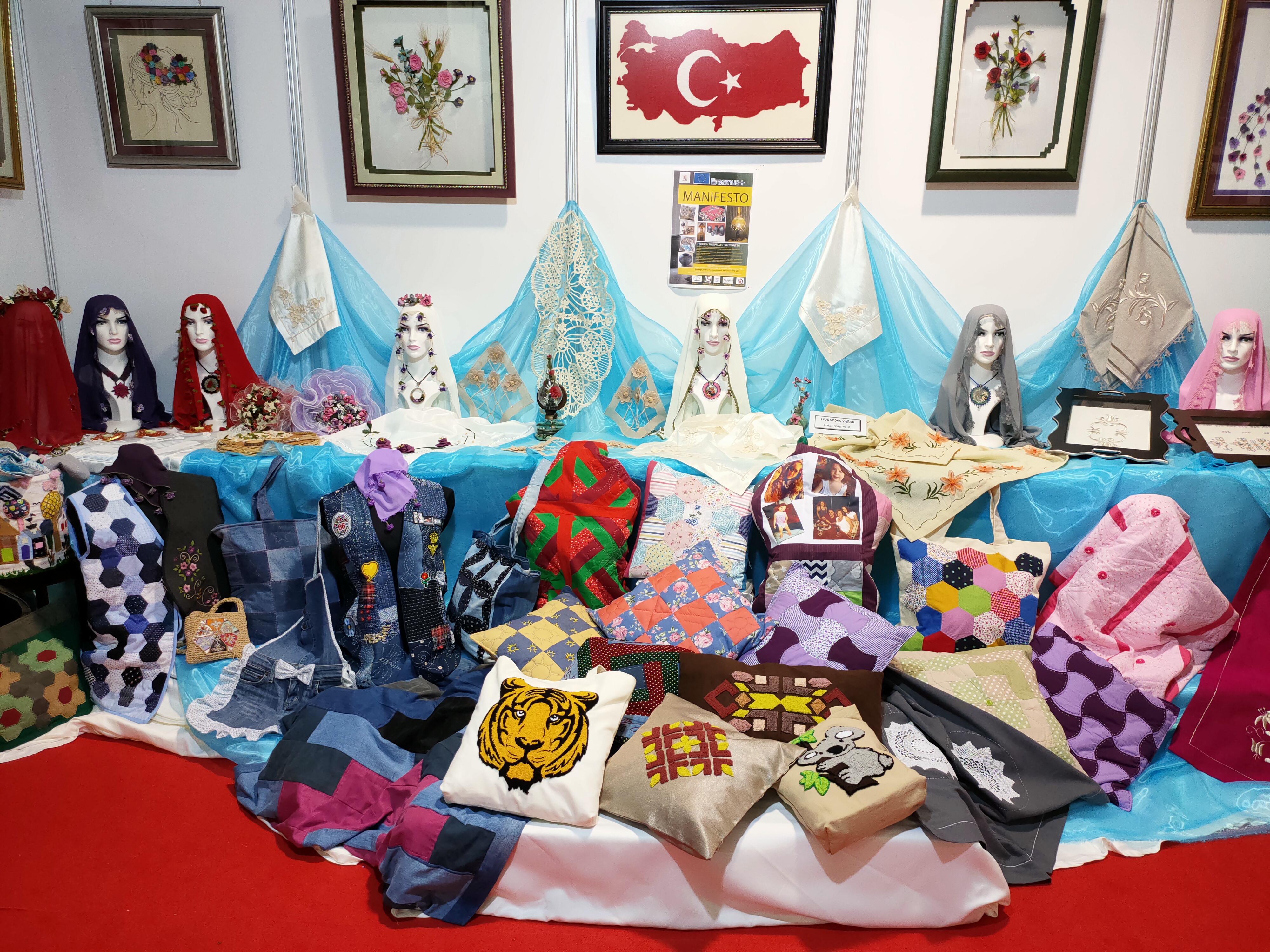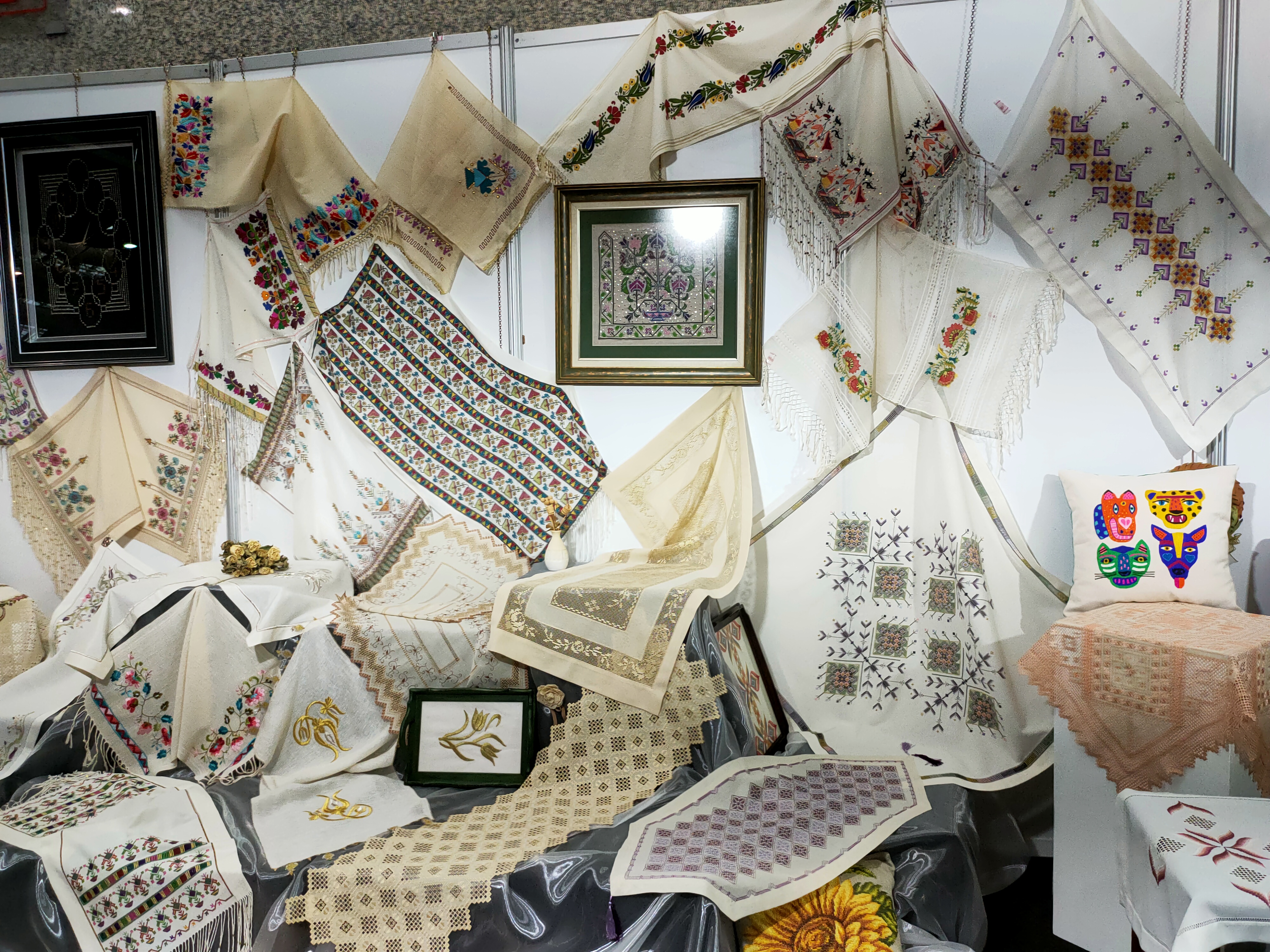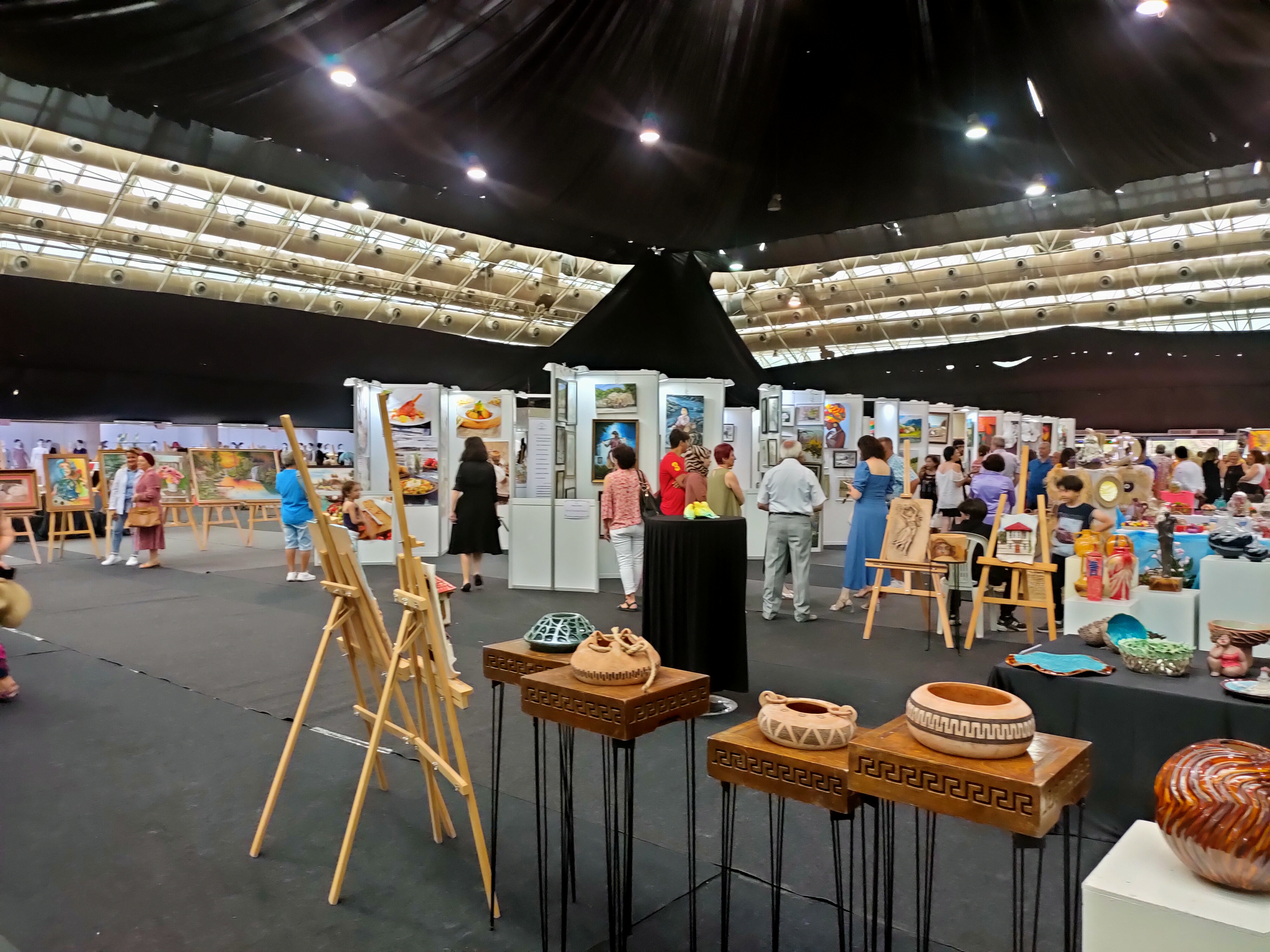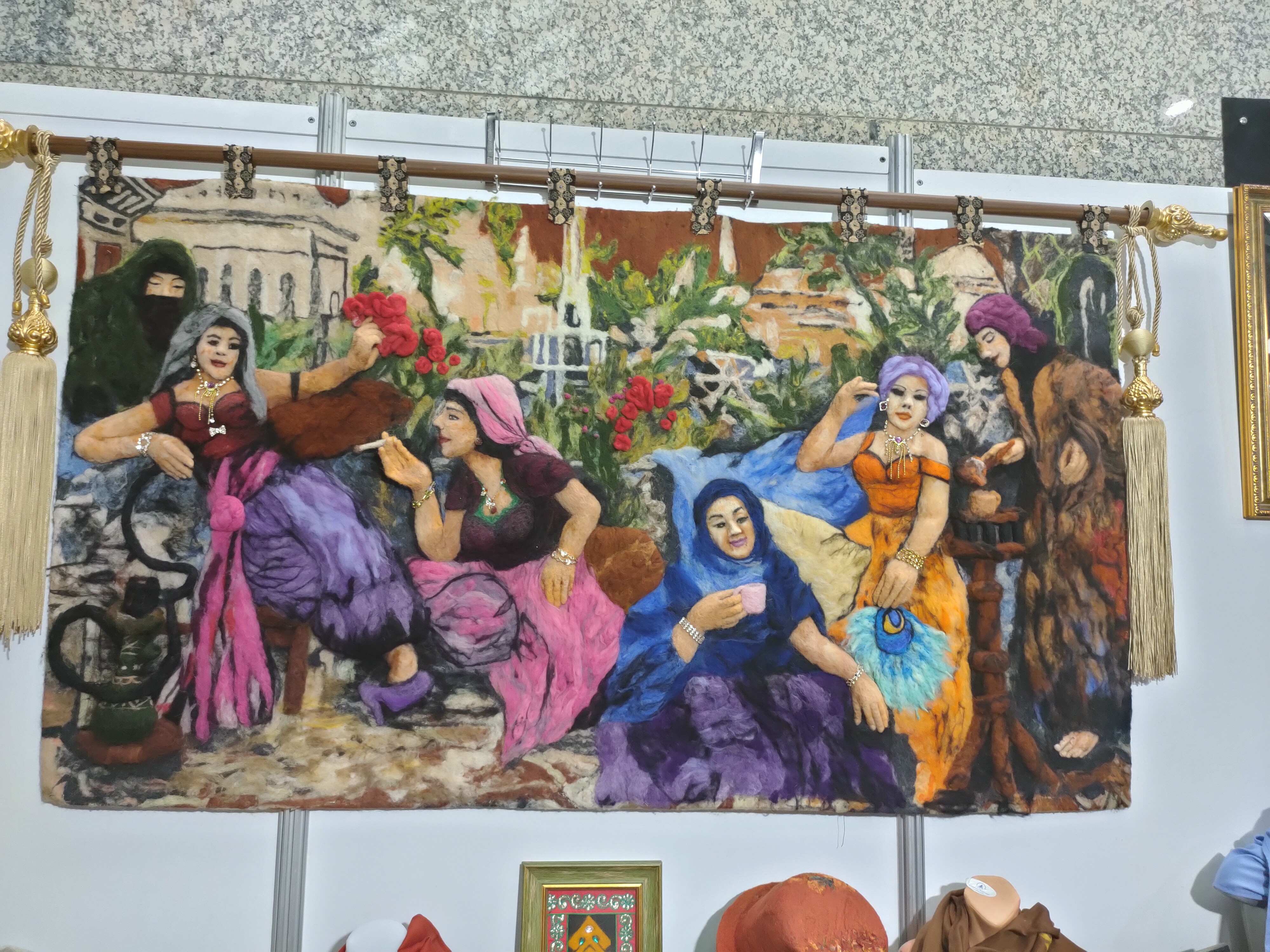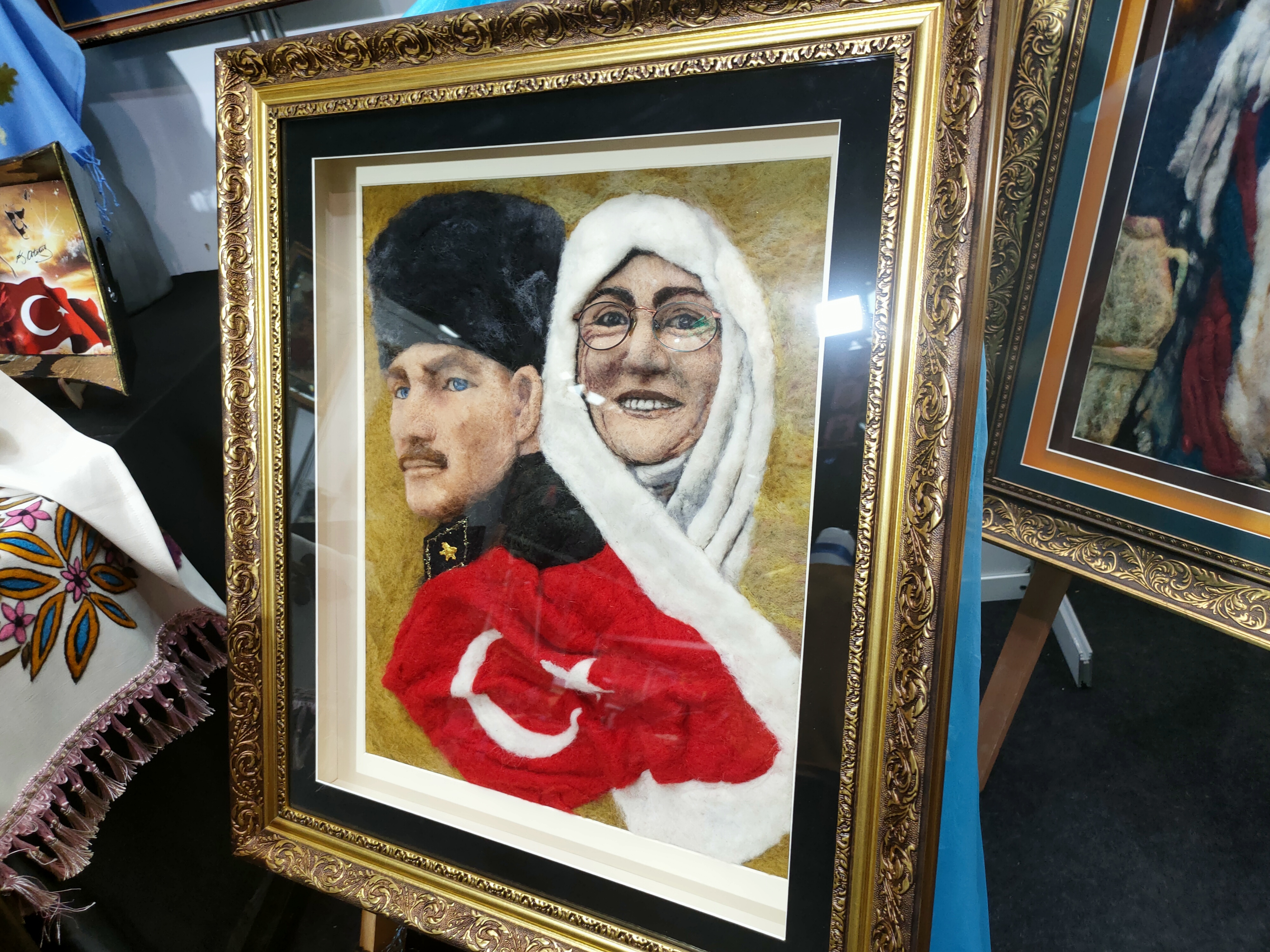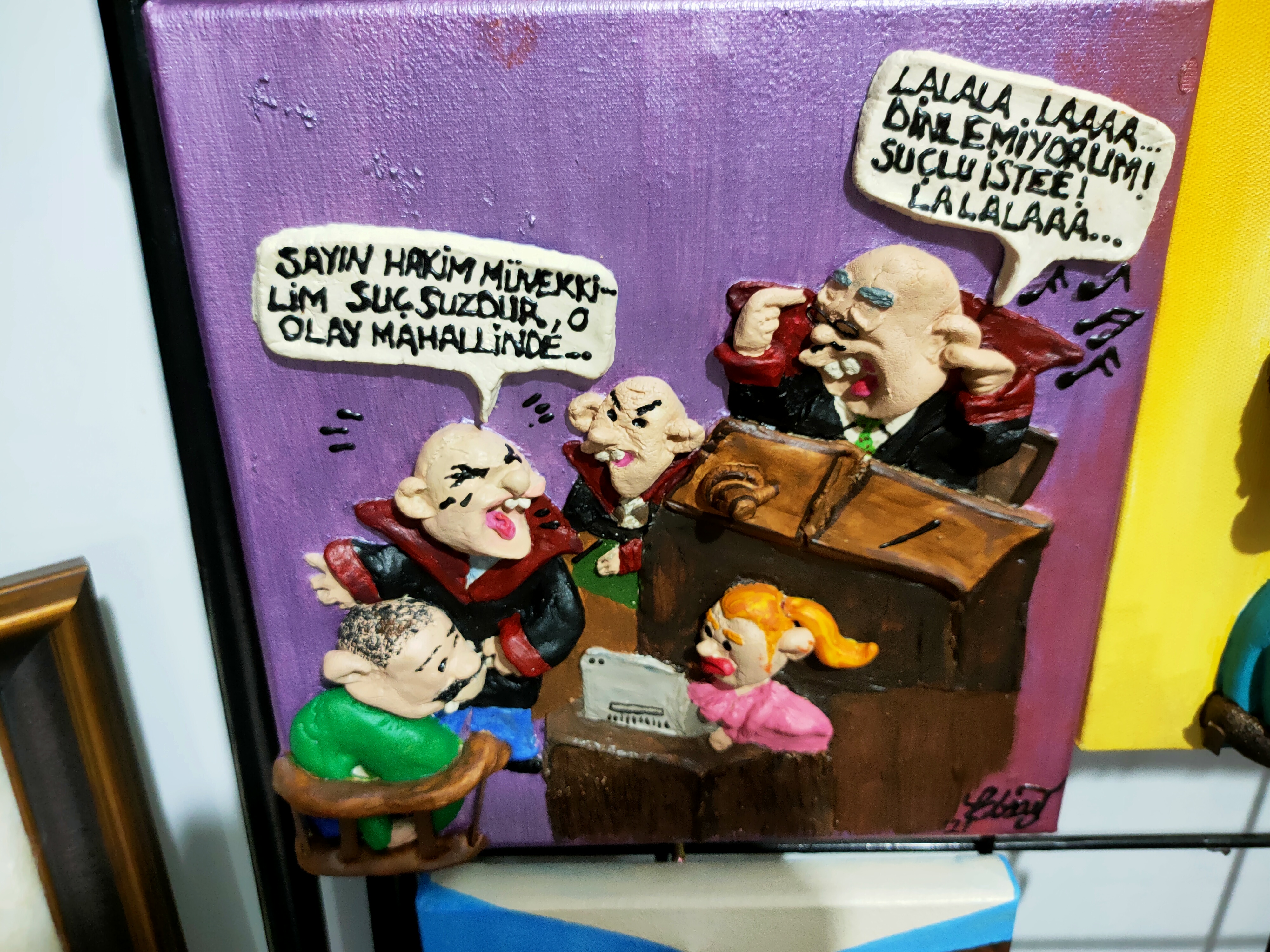 🇹🇷🇹🇷🇹🇷🇹🇷🇹🇷🇹🇷🎨👩‍🎨🖼️🇹🇷🇹🇷🇹🇷🇹🇷🇹🇷
TR
Merhaba.
Geçen günlerde belediyemizin halk eğitim kurslarında üretimen ürünlerin tanıtımı varmış. Biz her zaman olduğu gibi yemek aramızda gezme ziyaretlerimizden birinde cam piramite yürüyüşe @bayvan arkadaşım ile birlikte gitmiştik. Piramitin önünde bir hareketlenme gördüm. Hemen arkadaşıma söyleyip merakla ve heyecanla hızlı bir şekilde campiramite gittik. Birde baktık ki sergi varmış. Arkadaşımla beraber çok heyecanlandım hemen içeriye girdik. Nereye gideceğimizi hangi sokaktan başlayacağımızı seçemedik. Hepsi birbirinden güzel ve el emeği vardı. Merak ederek sergideki görevli insanlardan ürünleri hakkında bilgiler almaya başladık. Gerçekten çok emek verilmişti. Emek, yetenek ve sabır gerektiren işti. Resmen samanlıkta iğne ile kuyu kazmaya benziyordu. Her ürüne teker teker gezdik. Keçelerden değerli eşyalar, geri dönüşümden duvar süsleri, epoksi den masalar, kokulu sabunlardan heykeller ağaçlar meyveler... Resim sergileri, çeyiz takımları, abiyeler, gündelik kıyafetler... Gözlerimi anlamıyordum. Mekan tam bana göreydi. Çünkü bu tarz işlerle uğraşmaktan bende çok zevk alıyorum. Onlar kadar bilgim olmasa da ellimdeki imkanlarla bende evimi güzelleştirmeye çalışıyorum. Bunun için kendi evimde de bir takım çalışmalarım var. Çalışmalarımı bitirdiğimde ilerleyen zamanlarda sizlerle paylaşacağım. Bence herkes kendinde birşeyler bulabilir. Bizlerin öncelikleri hep farklı. Ama o önceliklerden kendimiz için vakit ayıramıyoruz . Kendimiz için de birşeyler yapmalıyız. İnanın insan kendine kendi için birşeyler yaptığı zaman çok mutlu oluyor. Kendimden biliyorum. Kendimizi sevelim. Kendimize değer verelim. Sevgiyi başkasında aramayalım. Hayat sevince güzel. Hoşçakalın.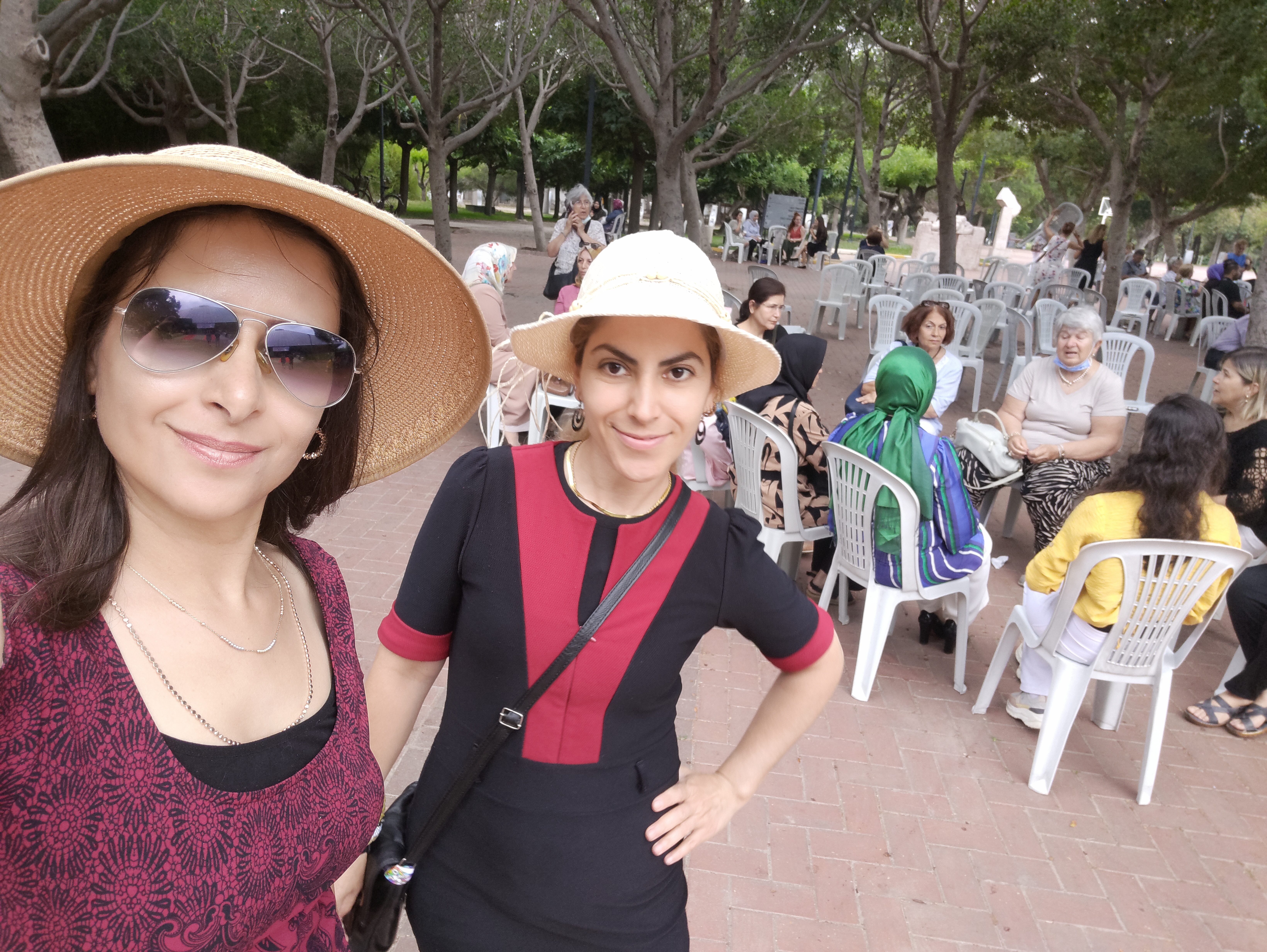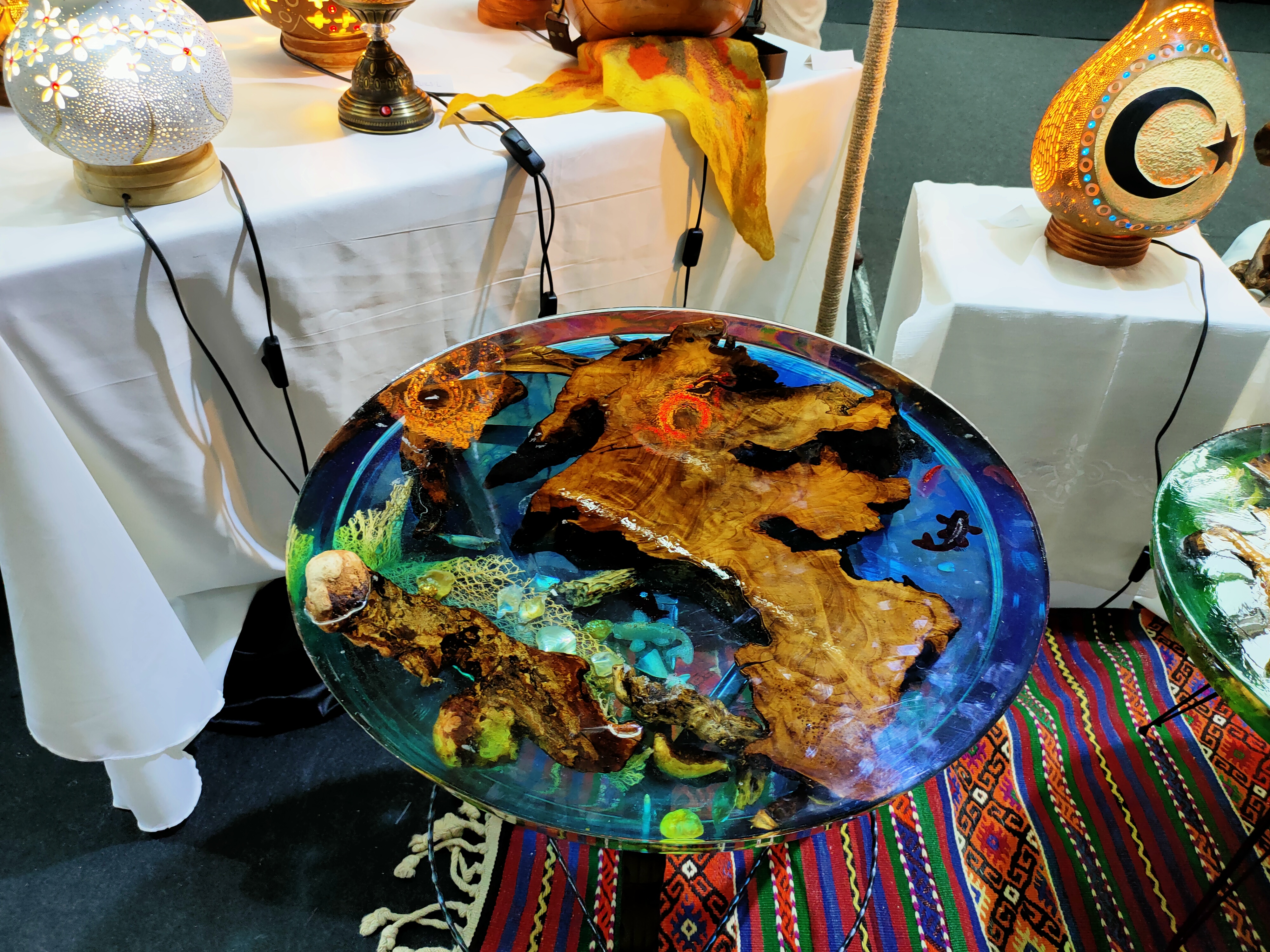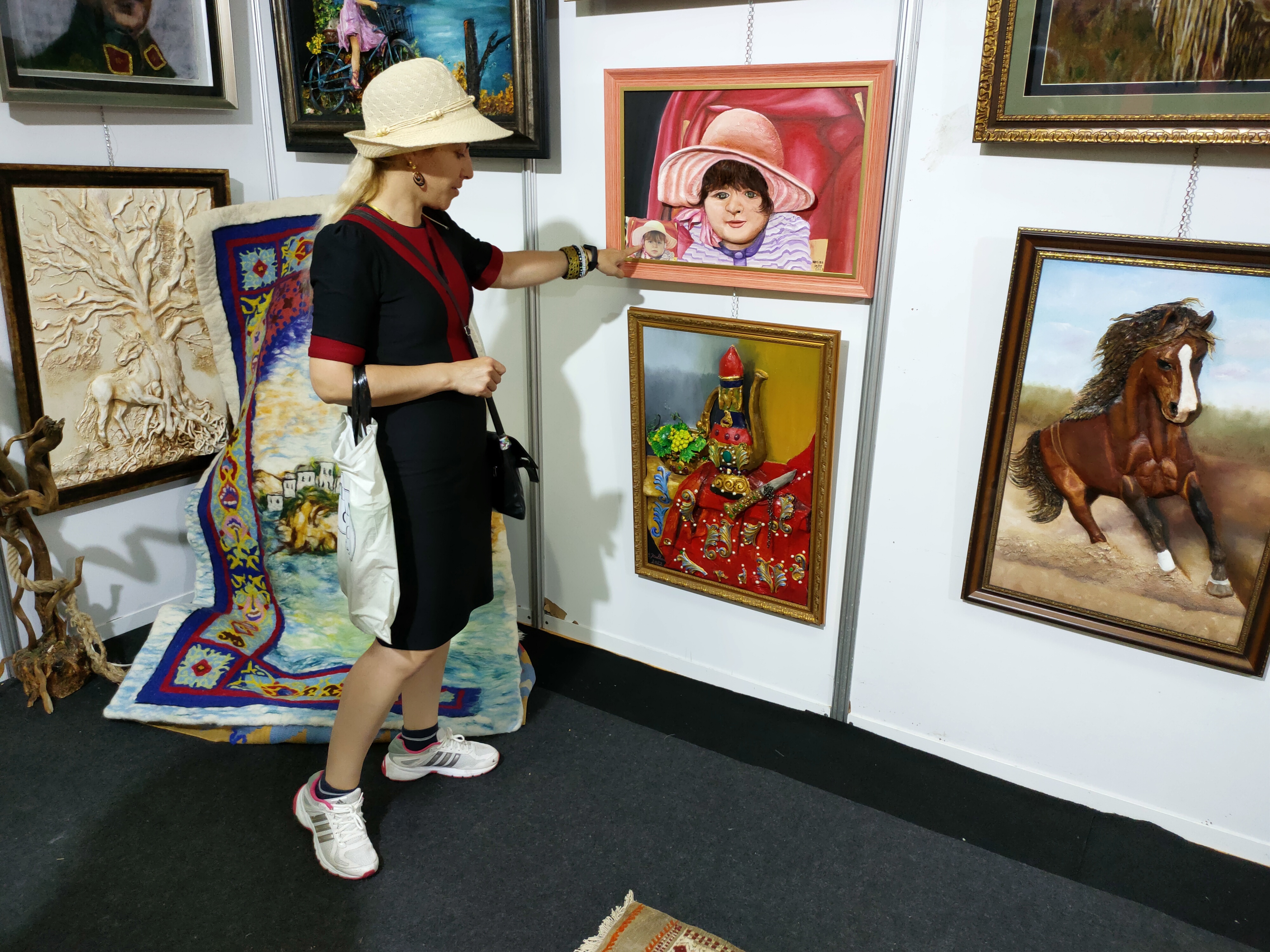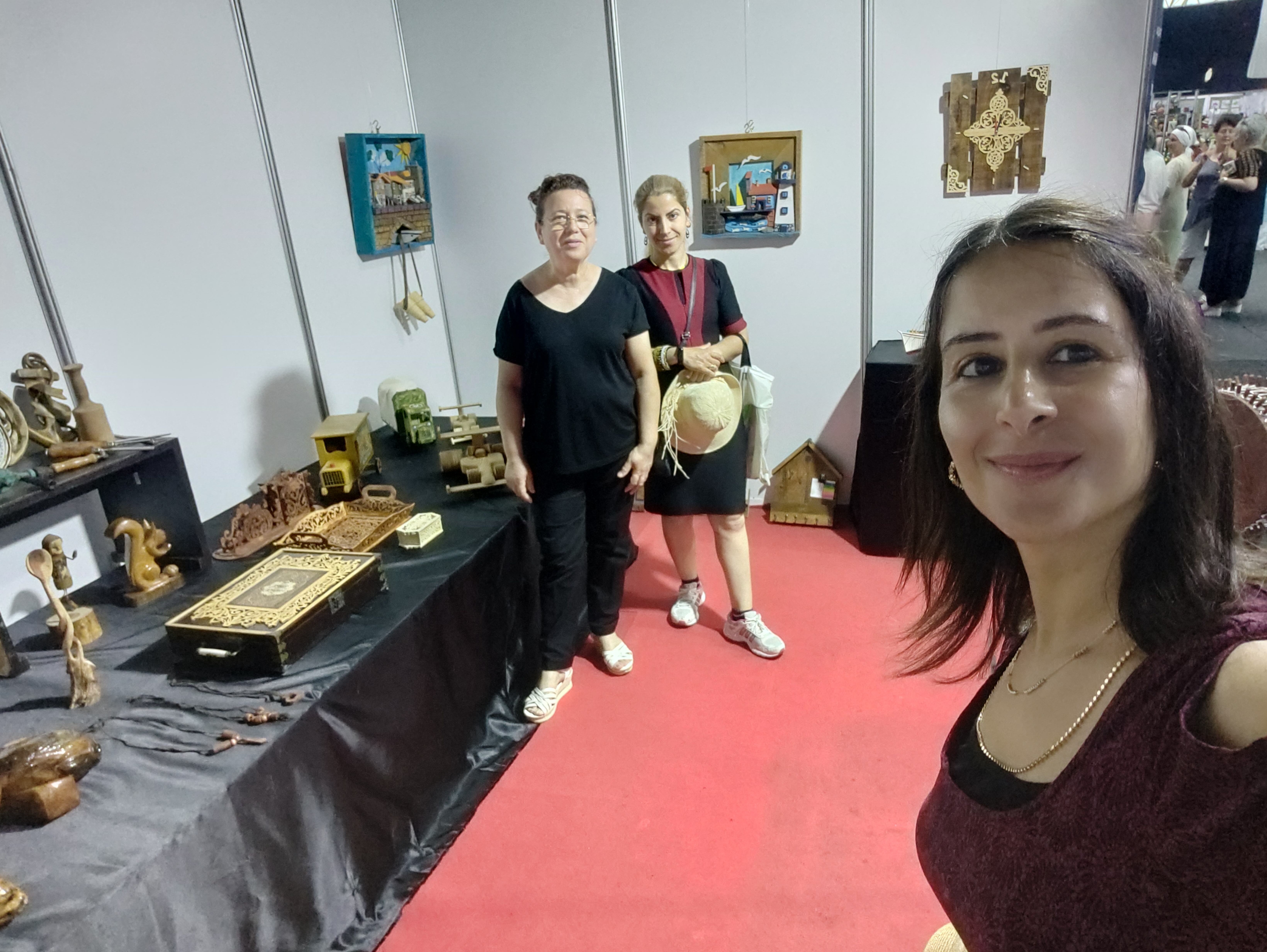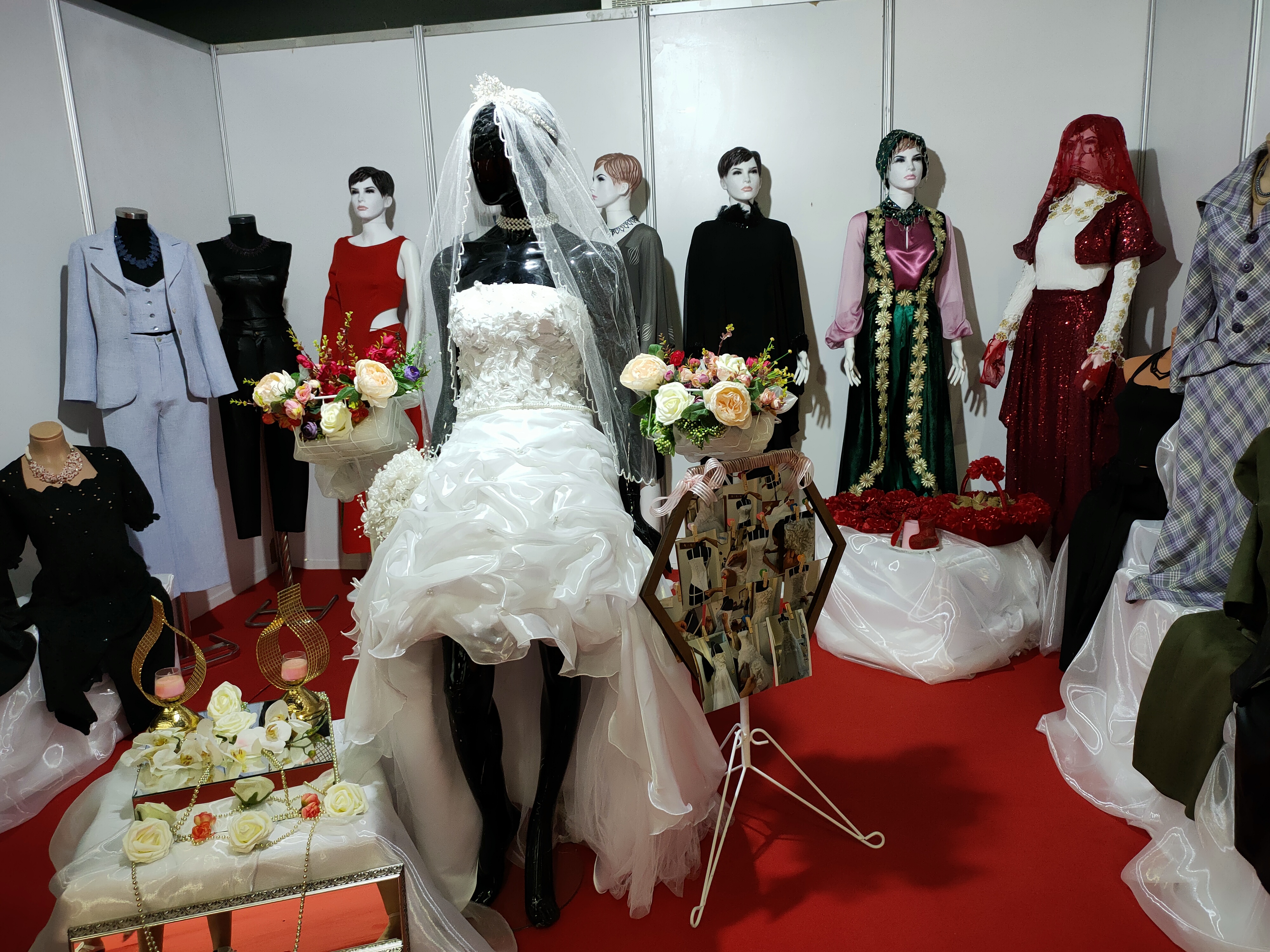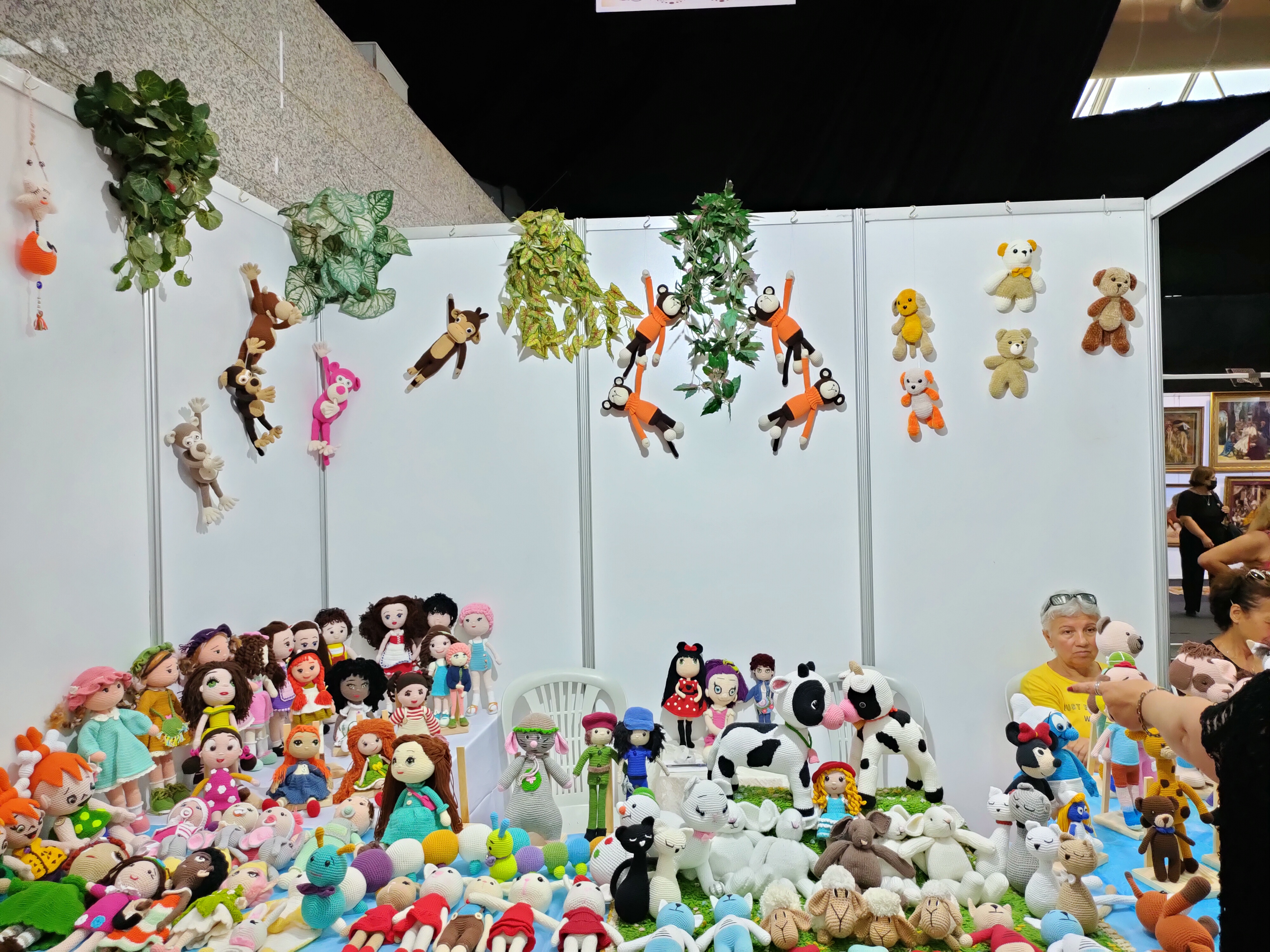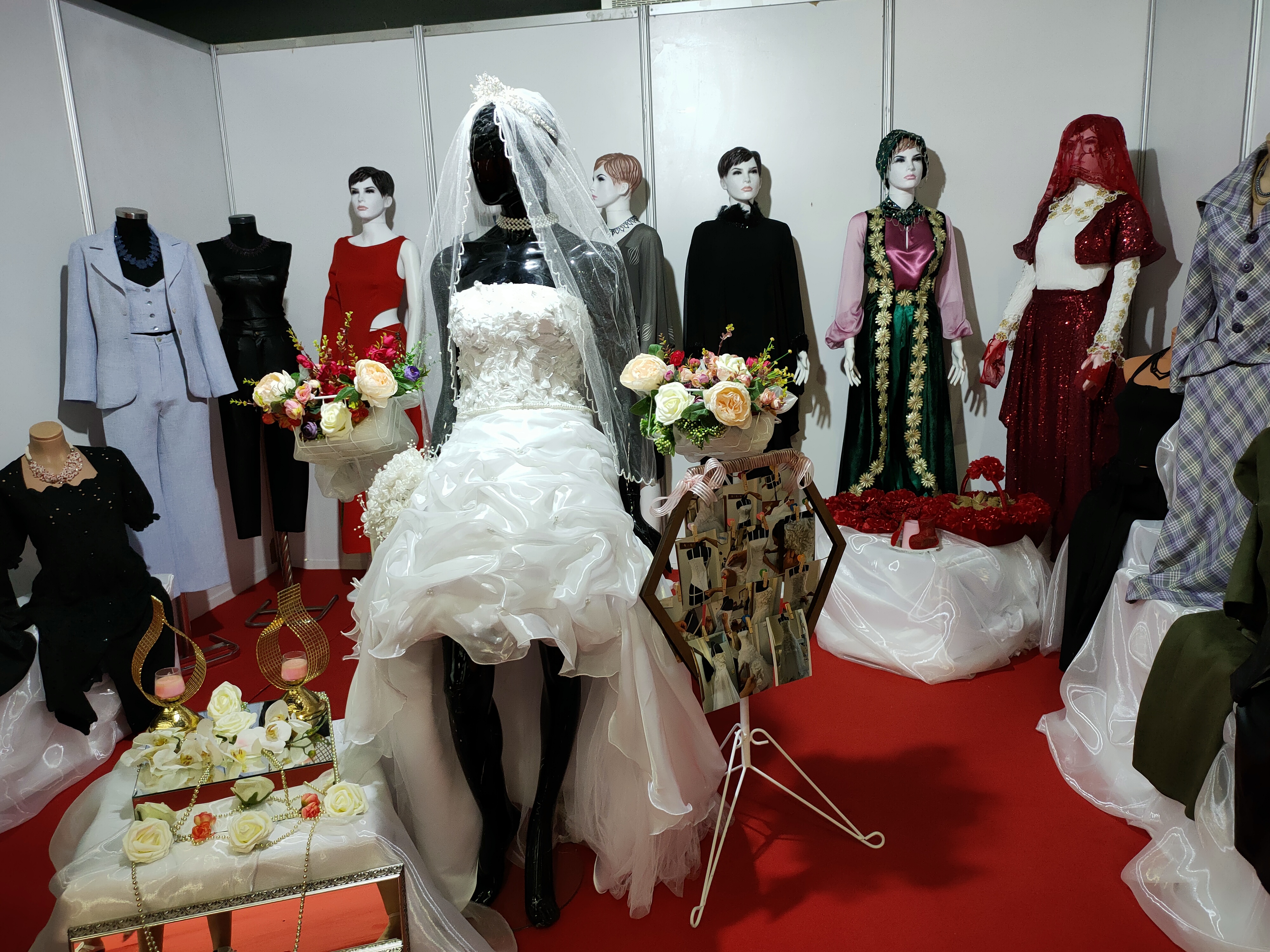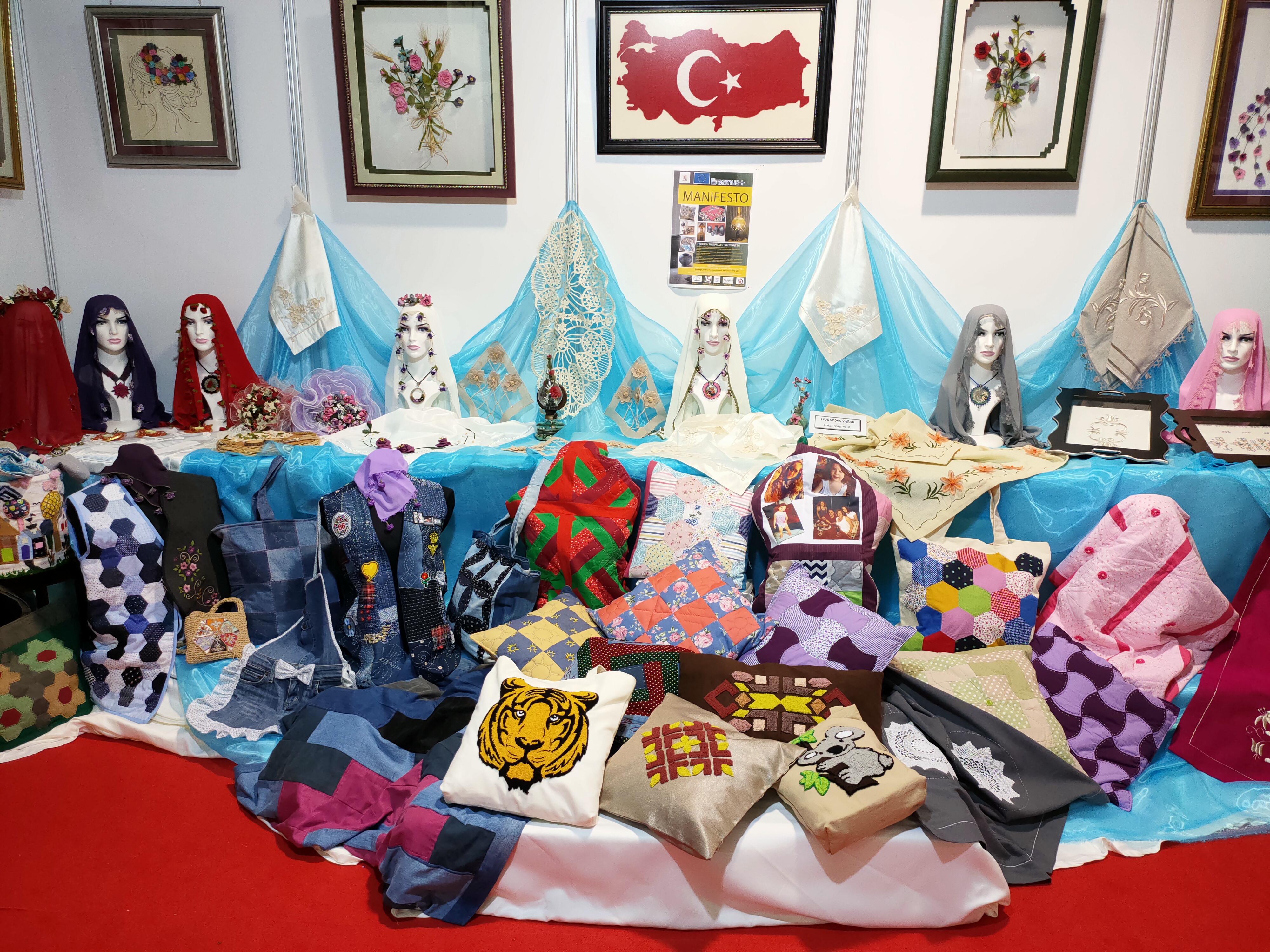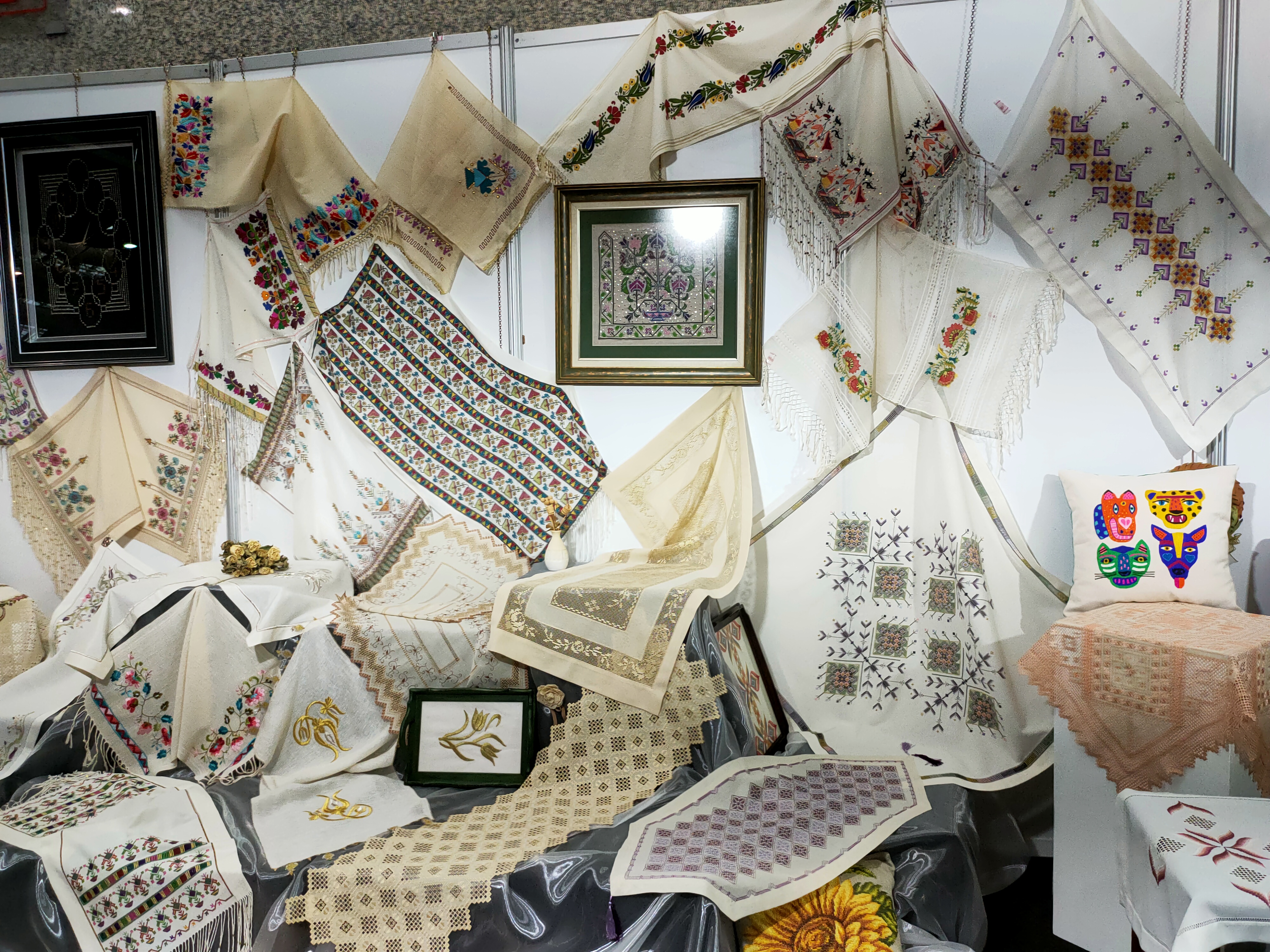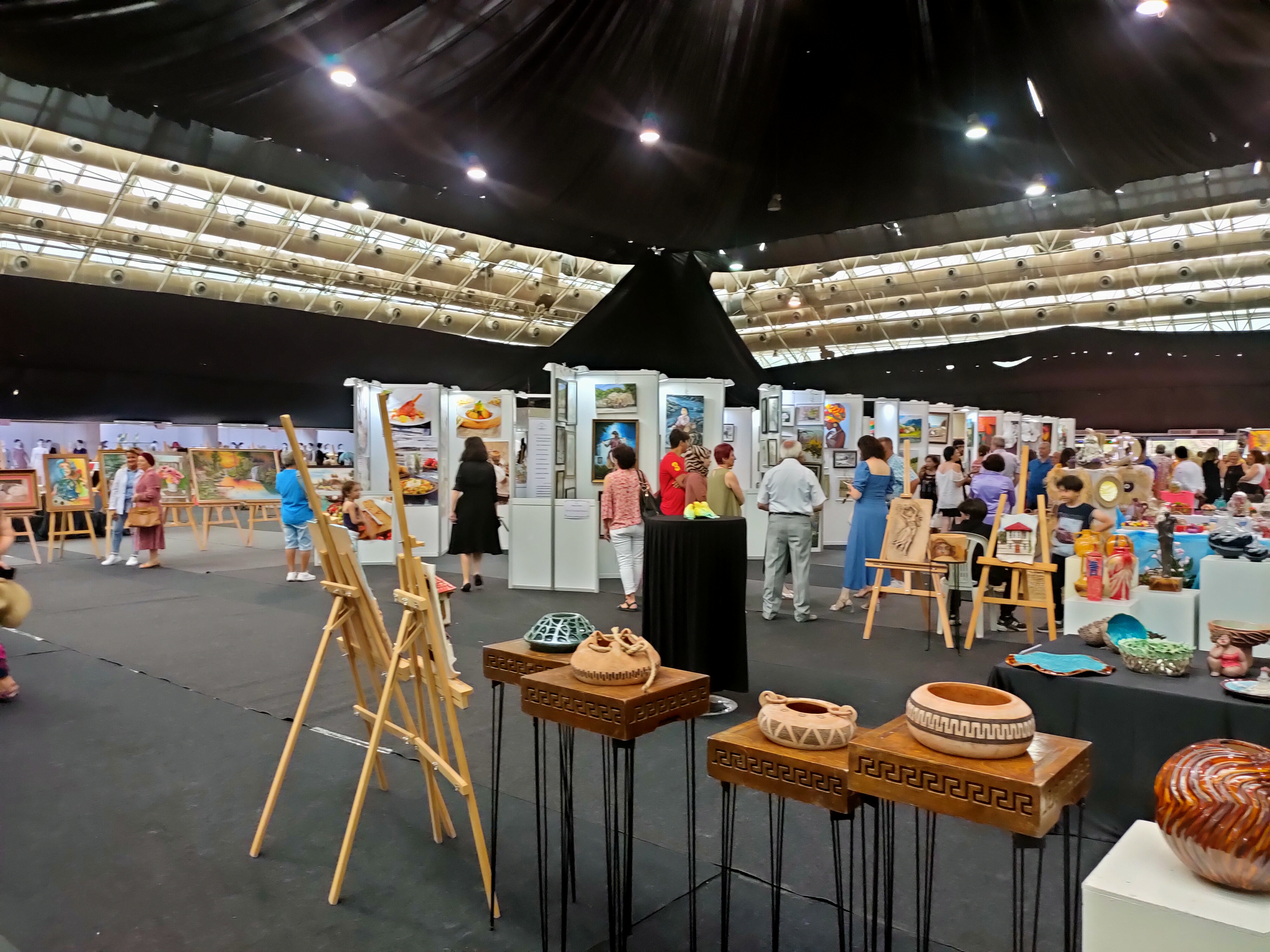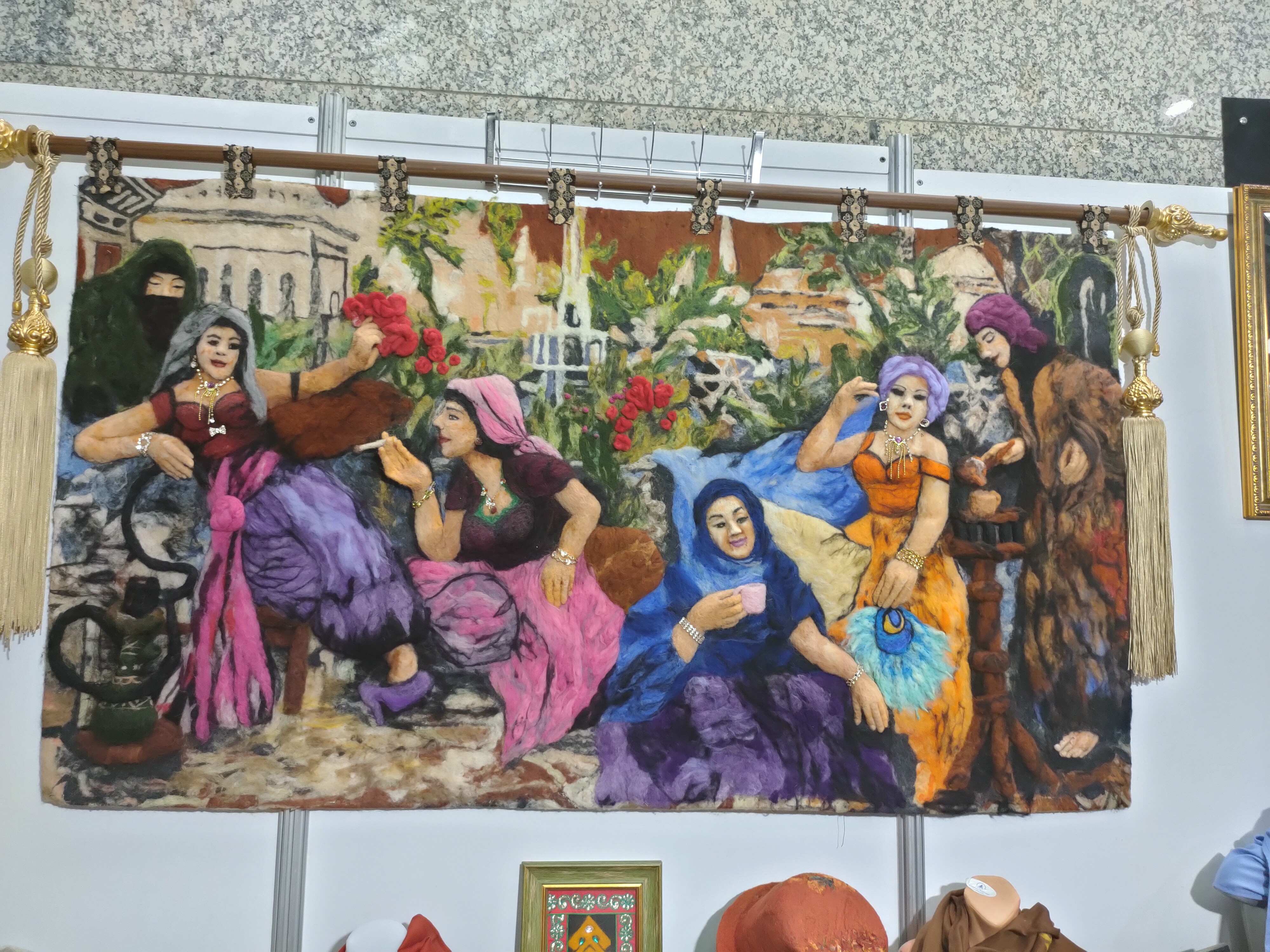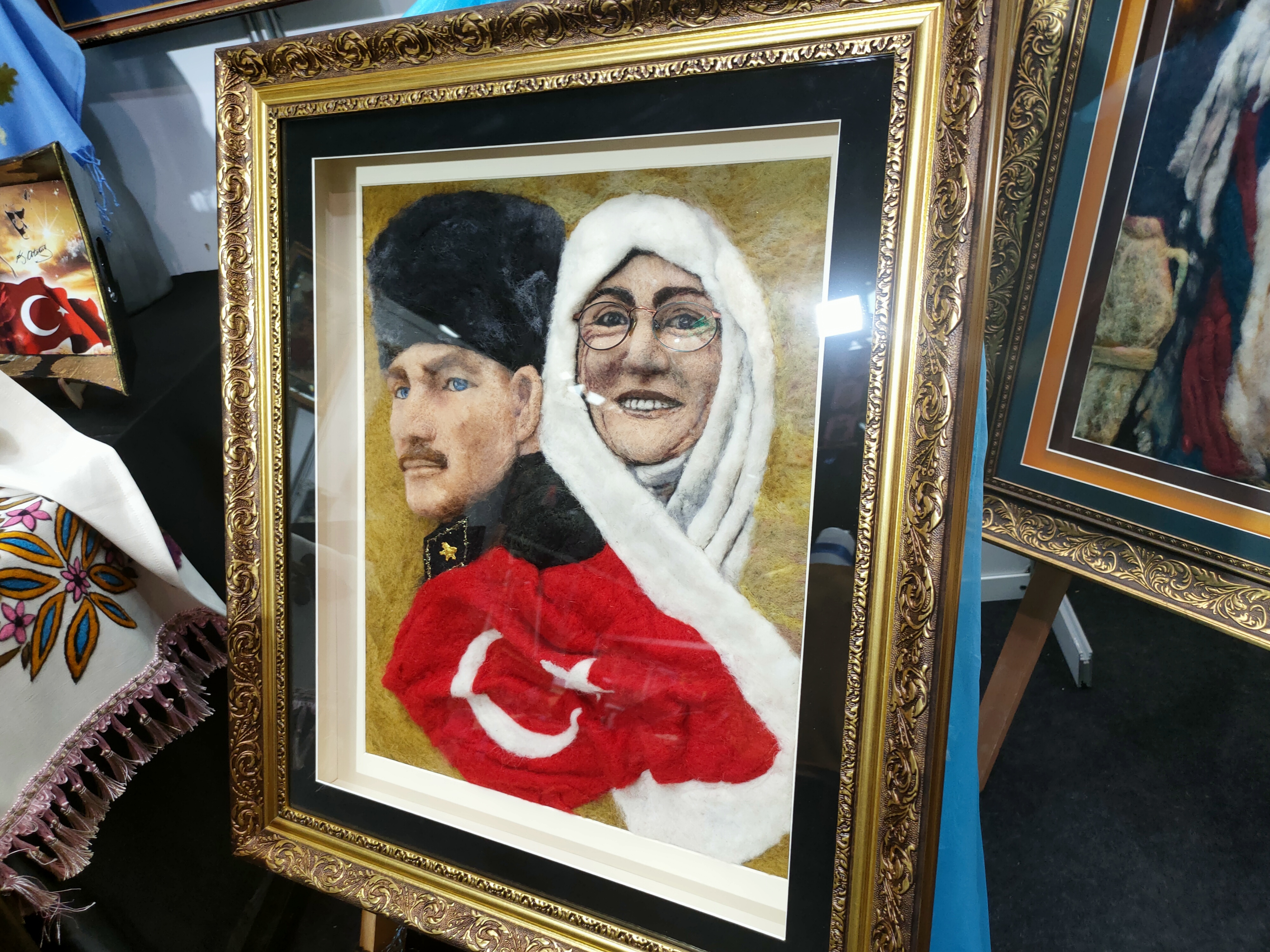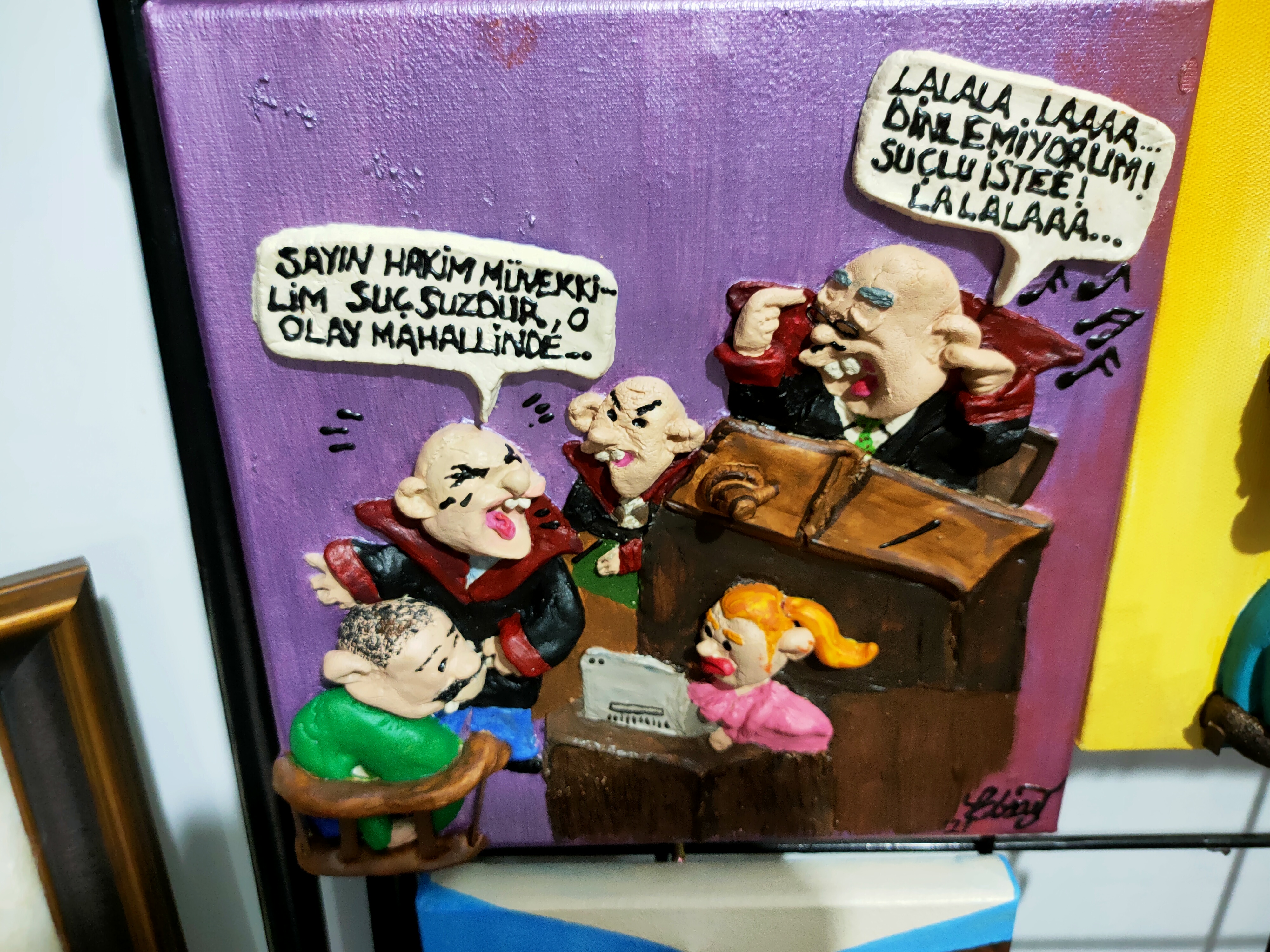 ---
---