(Batam City Stories) Surprising First Impressions for Sago Noodles
---
---
A trip without food is nothing.
Come to taste something hard to forget!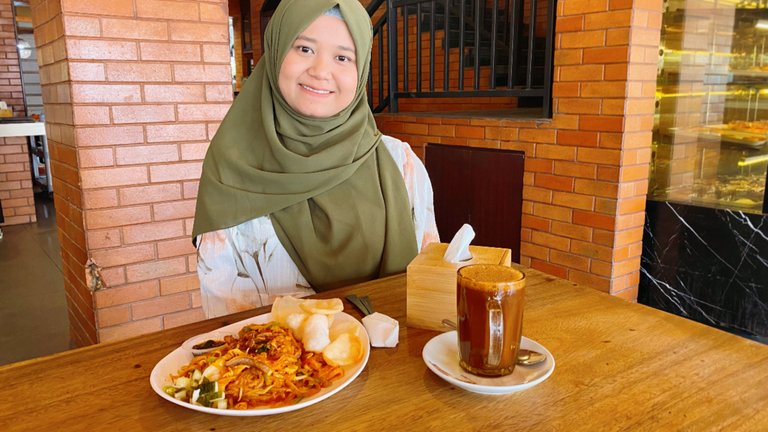 ---
---
Every time I travel, I try my best to explore and eat local food. Food that is the pride of the place that is hard for me to forget.
Food is also one of my reasons to go somewhere. There are lots of local spices in that place as well as ingredients that I can't get in my area.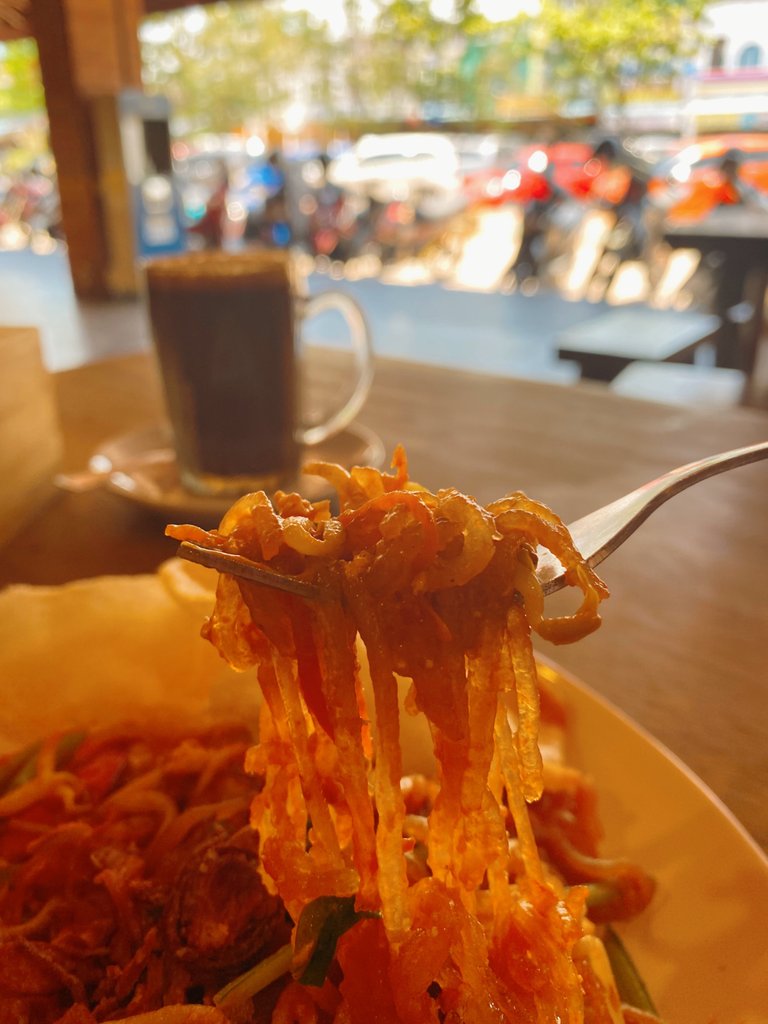 Batam City is one of the most favorite cities that makes me happy. In the past, the reason I went to Batam City for the first time was to heal after I had a miscarriage. Then what happened is I have a hard time forgetting that city.
In another part of my blog, another Batam City Stories has been posted. You can read here: [Batam City Stories] Coffee Time at Wangi Melati Coffee House
---
There are many local culinary delights in Batam City which makes me happy there. I can smile more. I also really miss to be able to enjoy these foods. Because of this longing, I finally wrote this blog.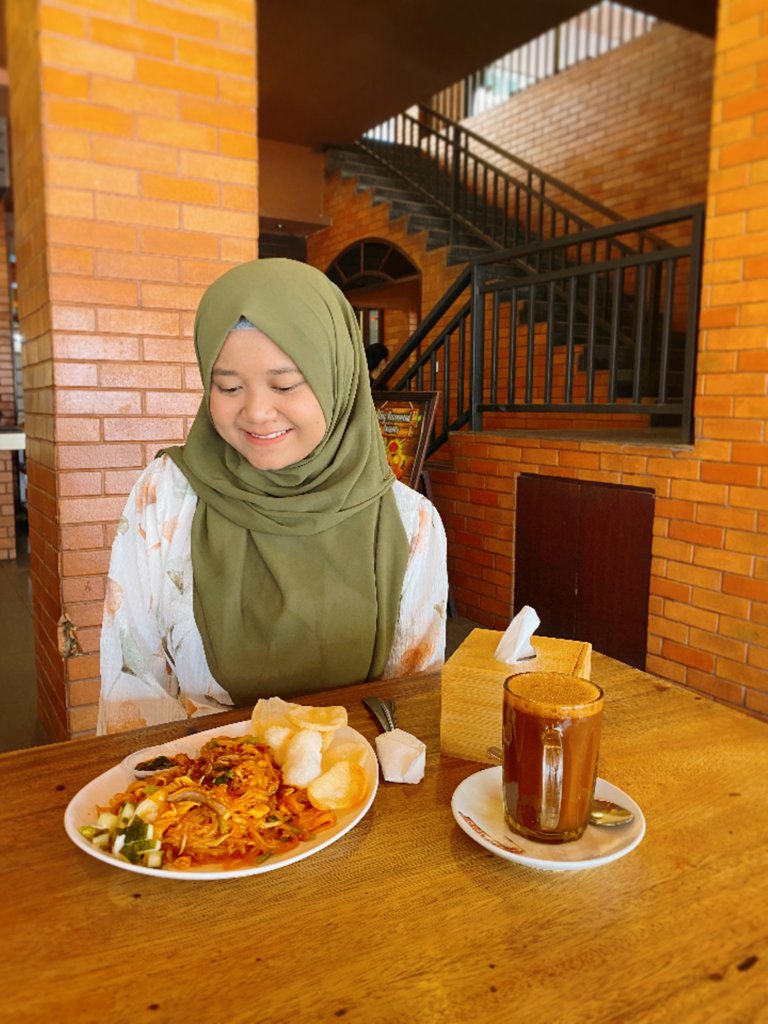 I was looking through my travel gallery and I found a gallery about Sago Noodles. So, I will share with you about one of the local noodles from Batam City that I enjoy at Morning Bakery.
---
---
---
Morning Bakery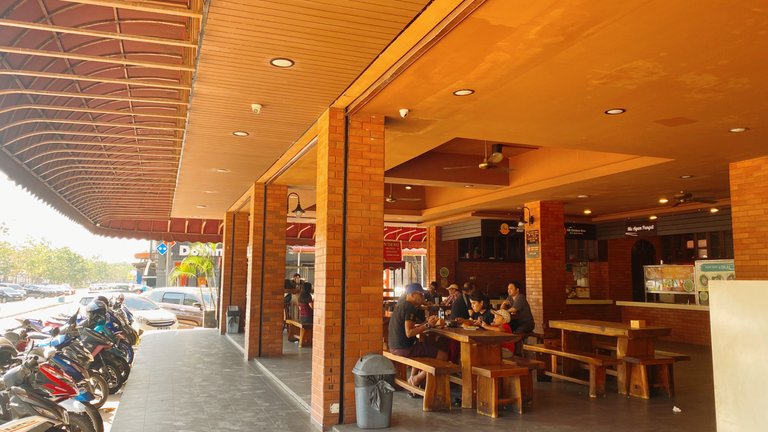 When I first arrived at Batam City, I saw several Morning Bakery outlets. It was the first time in Kelapa that I knew Morning Bakery. I didn't really care at the time. I passed through these outlets without the slightest curiosity.
Until one day, I was looking for a place to eat for breakfast that had a local menu that was typical and with character. Morning Bakery came up as a result of my internet search. Morning Bakery provides a lot of local food, although they seem to only sell bakery at a glance.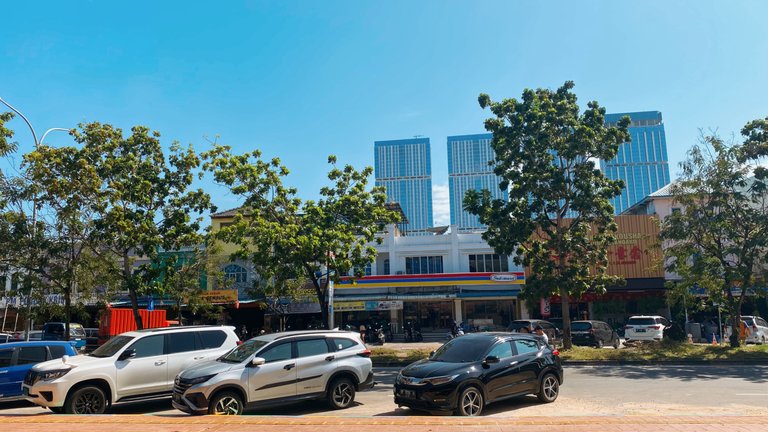 Finally, at that time, I decided to go to Morning Bakery. I don't think it's the real breakfast, because my husband and I came to that place late morning. It's almost noon and you can see the sky there is very clear and looks very blue. But indeed at that time we had not had breakfast so it was our late breakfast. But trust me, that was perfect local food for breakfast even in the late morning.
---
Simple Place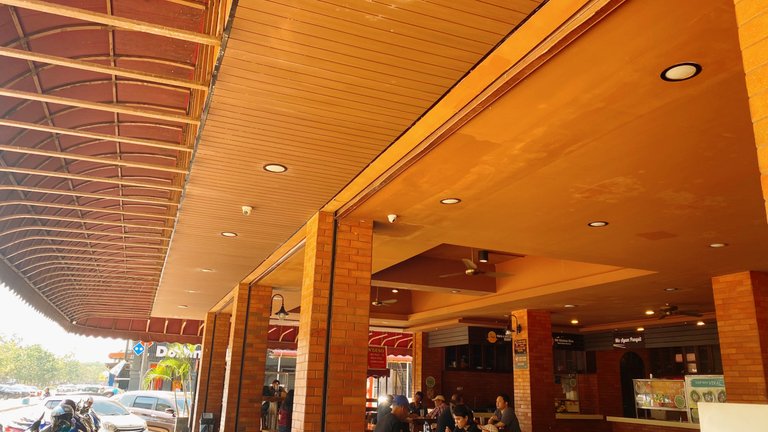 If you are looking for a place with a "wow" design then Morning Bakery is not the answer for that. Morning Bakery is just a simple place but offers many types of food in one place. Like an exciting food market on the side of the road.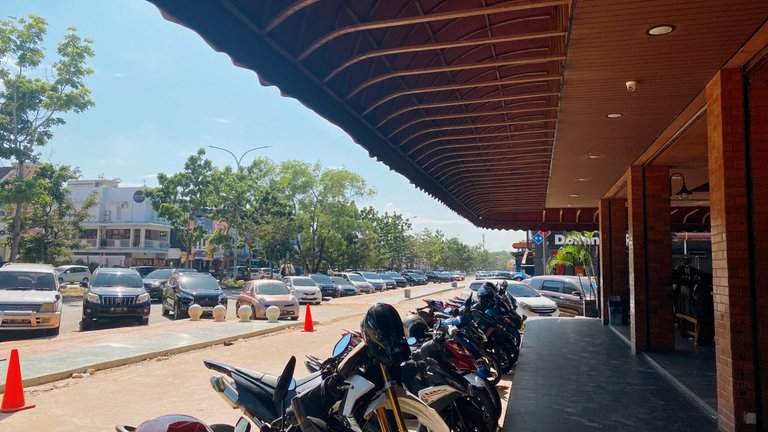 The most important thing is that the place is clean and doesn't feel like it's too hot even though it was very hot outside when we visited at that time.
---
Initially, I thought they only offered food from their own brand. But the fact is, they also offer food from other brands that make stalls in that place.
At that time, other stalls had already disbanded because other people's stalls only focused on breakfast food. Meanwhile, Morning Bakery itself is still open, not only offering a menu for breakfast.
---
---
---
Sago Noodles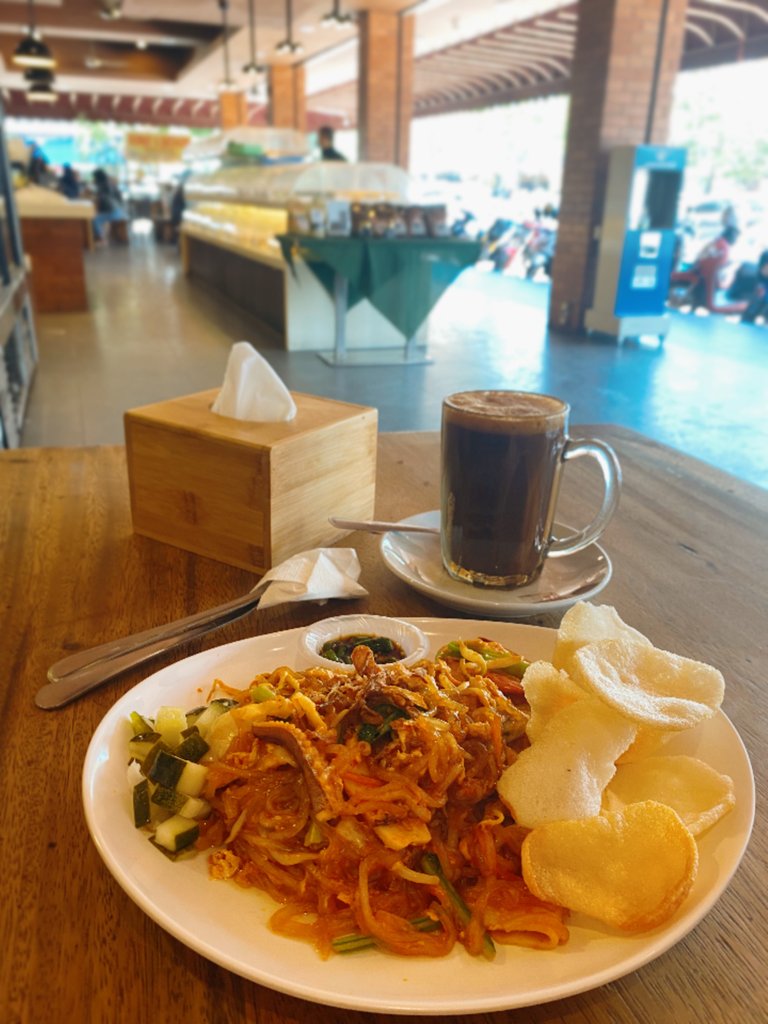 A waiter wearing a Morning Bakery uniform came to give me a menu book. Because a waiter was waiting for me to mention my and my husband's order, so I couldn't take a picture of the menu list.
I also chose Sago Noodles with the fried noodles without gravy version, and has seafood filling.
I looked around while waiting for my order to come. Most of the visitors are from Malaysia.
Morning Bakery turned out to be quite large, with bakery stalls that seemed to have a lot of variety. Also, they have a coffee stall.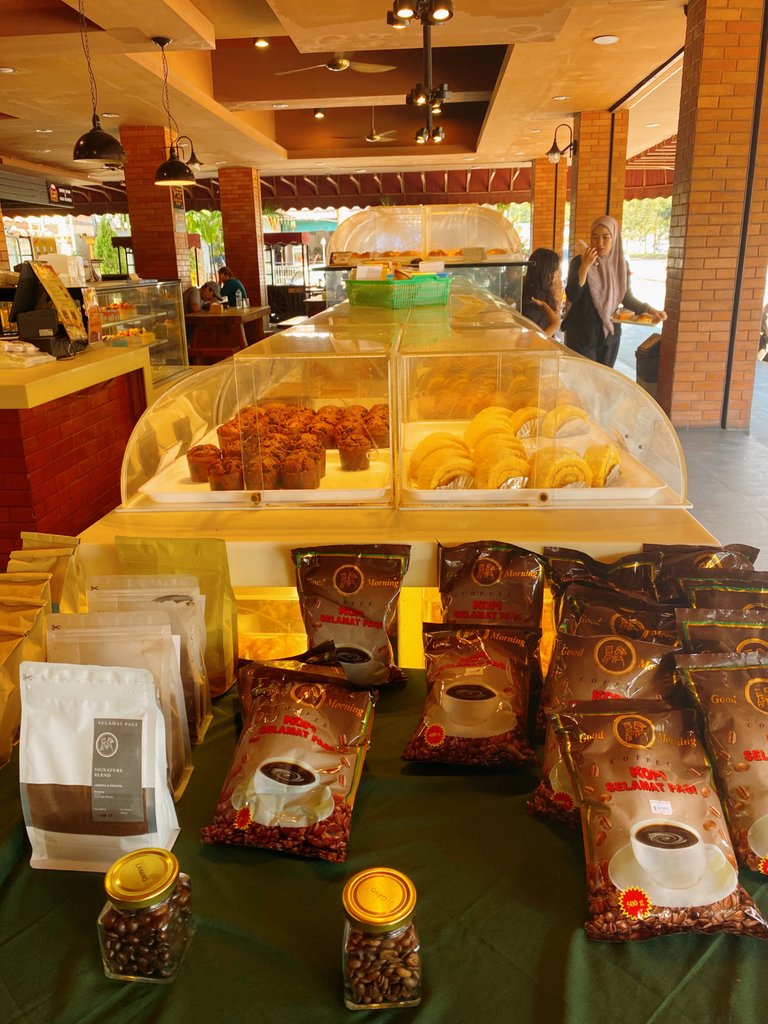 ---
---
---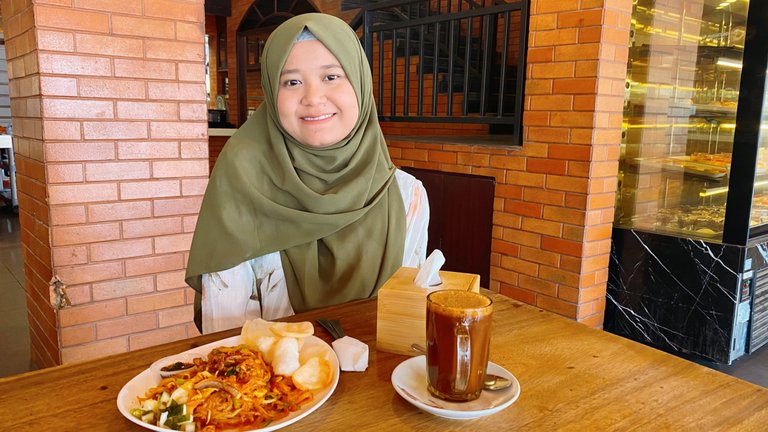 My food and drink orders came not too long ago. I am very excited about Sago Noodles. Oh, that looks appetizing.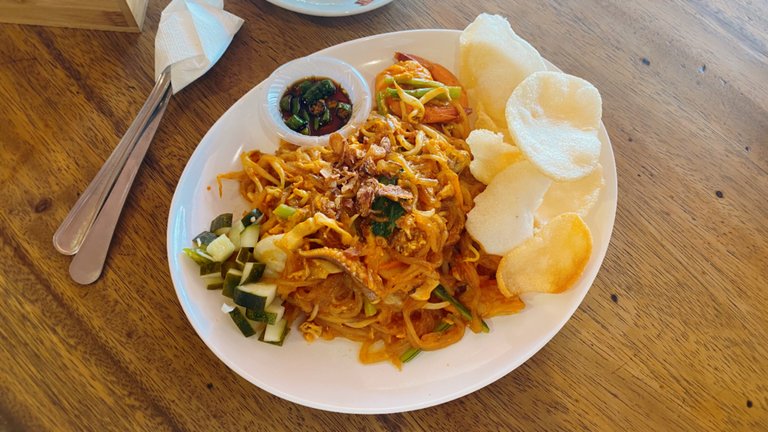 Sago Noodles made from Sago flour. Sago plants are widely cultivated in the area so that around the Riau Islands, one of which is Batam, Sago Noodles is a local pride that must be tried when visiting there.
---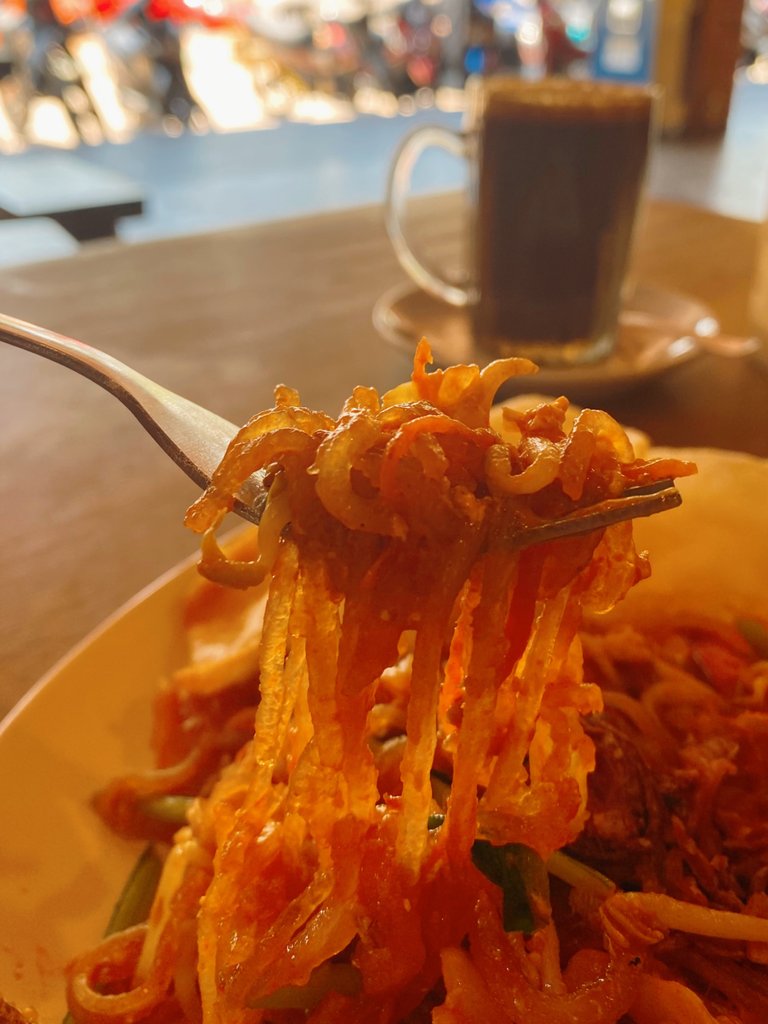 Unique texture. Not too sticky, but also still chewy. So far, I really like their blend of textures. Another unique thing is that Sago Noodles don't have a strong Sago scent. Maybe there are many local spices that have managed to change the distinctive smell of Sago to be more unique and delicious.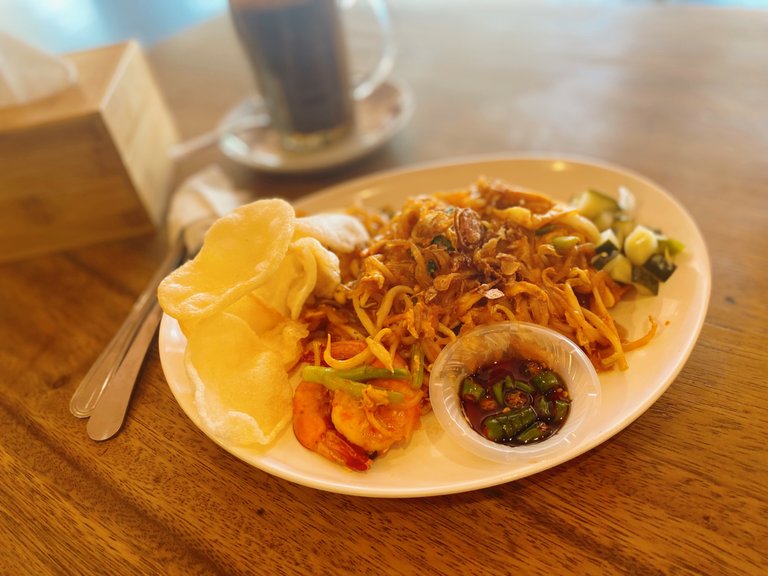 ---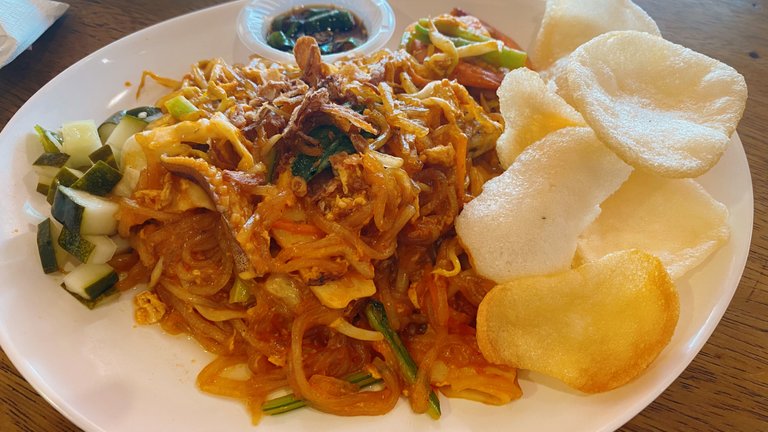 The seafood filling they use is quite a lot, and it's still quite balanced. The perfect harmony for all the elements. Also, oh, the crackers. Also equipped with sambal Chili sauce which is served separately from the noodle serving plate.
Overall, I really fell in love with this noodle menu. My previous favorite noodle menu seems to have tough competition now. Rice noodles (kwetiau noodles) are my most favorite noodles ever! now,Sago Noodles position side by side with Rice Noodles. But I can't choose any of them. Both of them are equally delicious!
---
---
---
COFFEE TAREK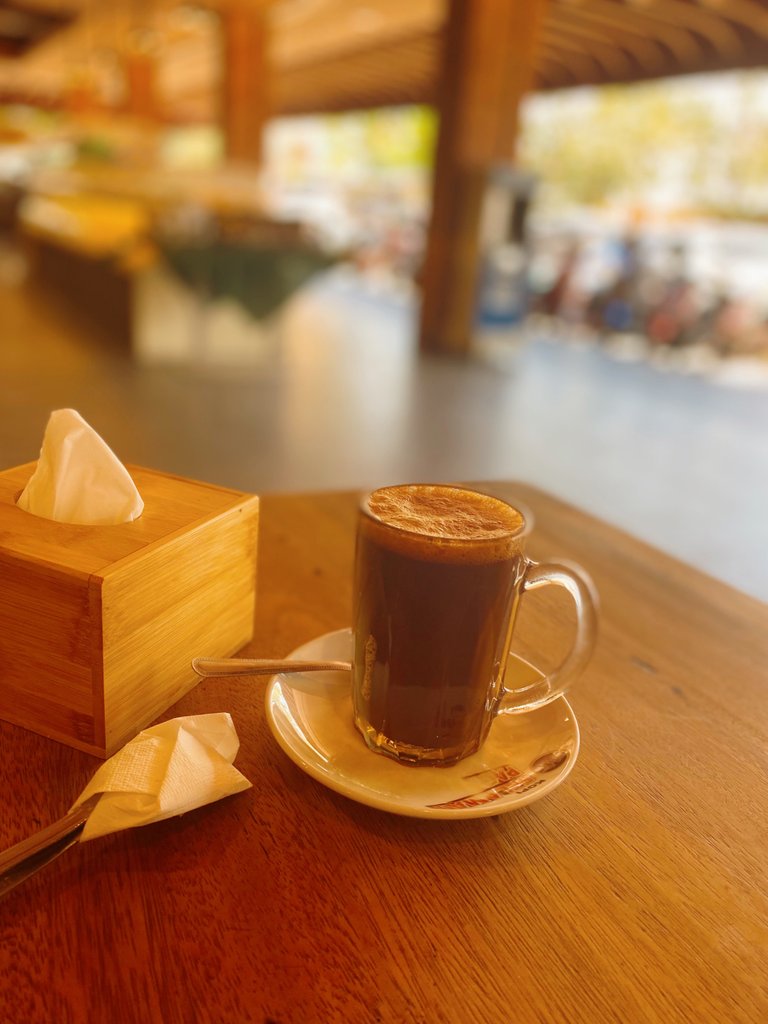 For drinks, I ordered Tarek Coffee that time. I'm already familiar with this type of drink because I often drink it in my area.
The surprise is that Tarek Coffee at this place is better! Tastes more savory. That must be caused by the products used, such as the milk used to produce a different final taste.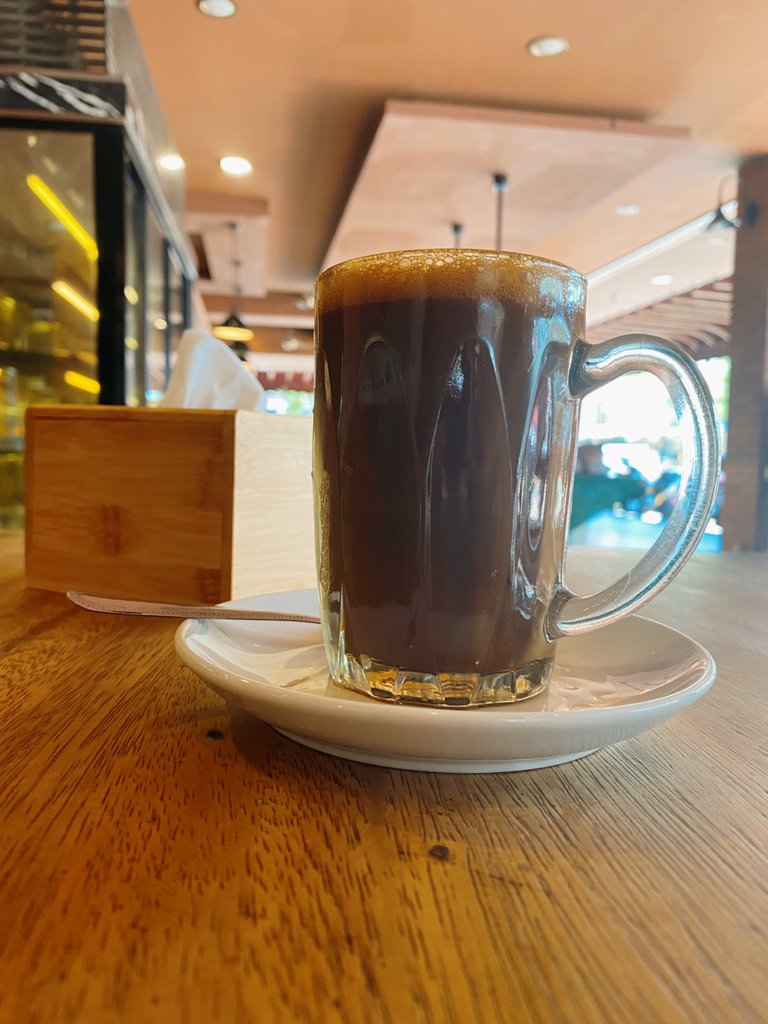 This coffee is perfect to end eating noodles that make you fall in love. I prefer hot coffee, even when the weather is hot. But my body prefers the effect of hot coffee over the cold coffee version.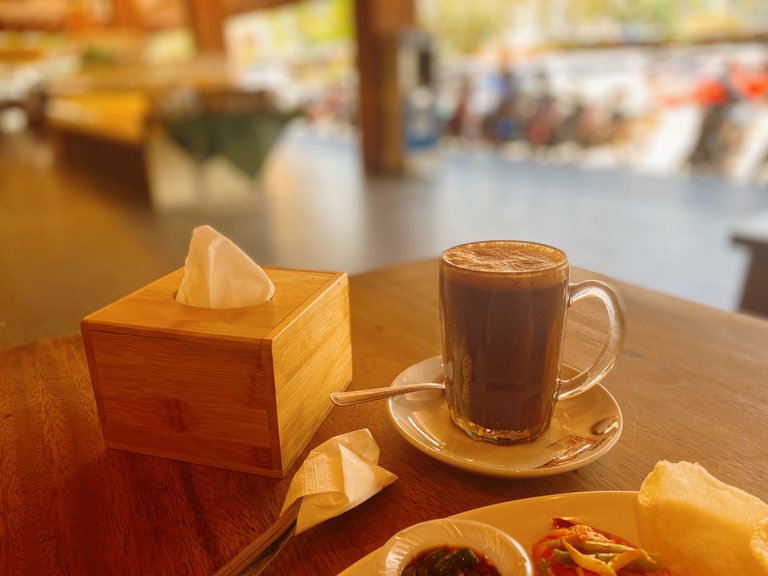 ---
---
---
THE PRICES
For Sago Noodles, I've paid around $2. For the coffee, I just paid $ 1. Whoa, just $3 for the total price! Pretty cheap, right? Maybe this is the reason their visitors are quite crowded.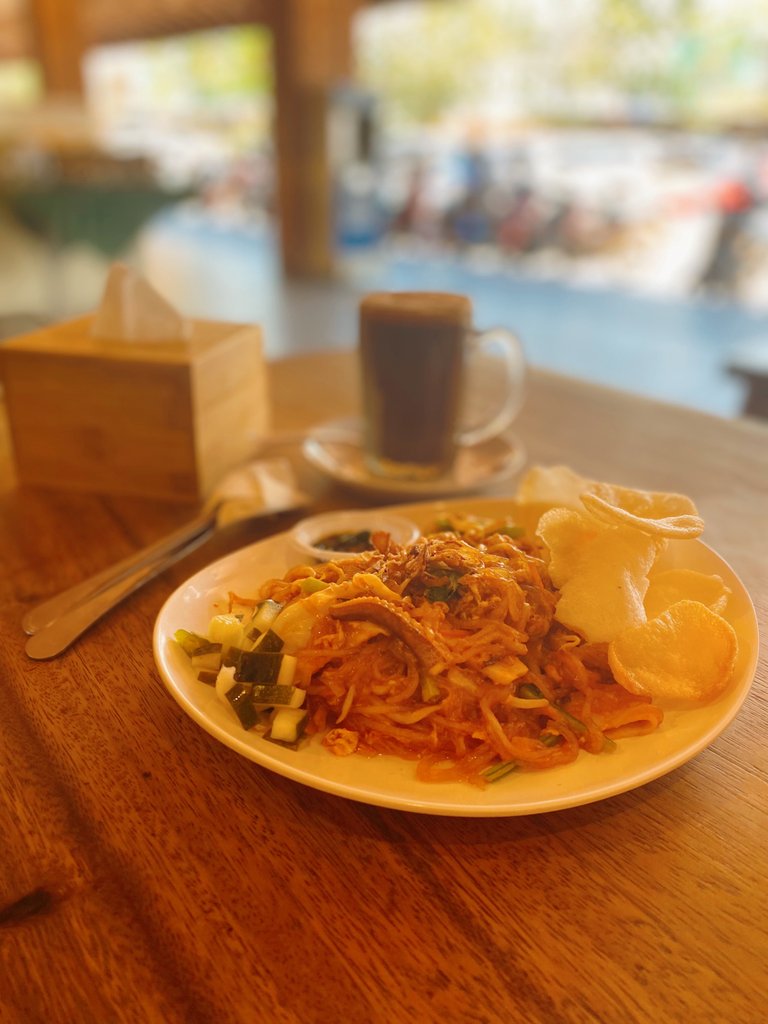 I miss Morning Bakery always. With cheap price but yummy taste. I will always wanna be there.
Have you ever heard of Morning Bakery before? Or, is there a place similar to Morning Bakery in that place?
---
---
---
Bonus Pictures
---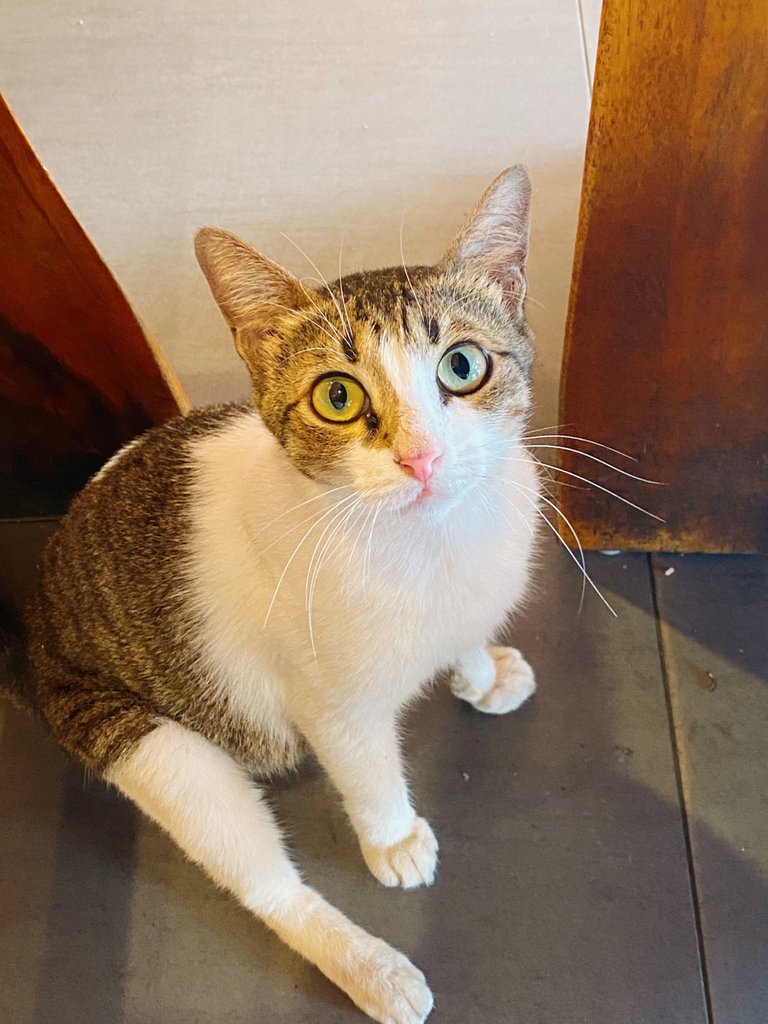 ---
---
---
Thank you for reading my blog and reblog if you want my blog this time worthy of reading by others.
---
---
---
Best Regards,
Anggrek Lestari
---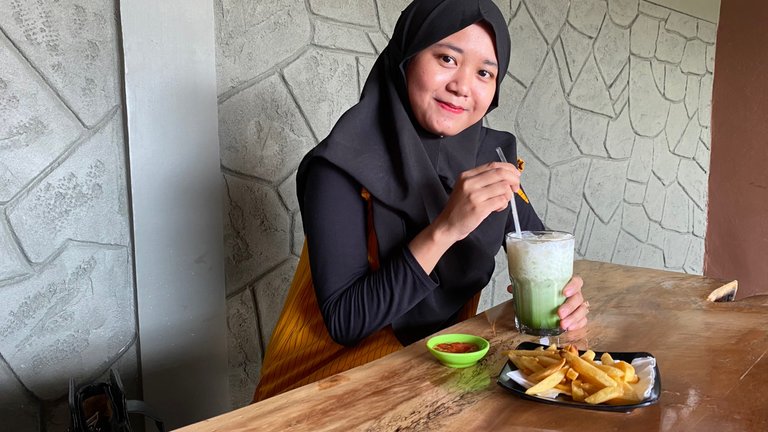 Who is Anggrek Lestari?
Anggrek Lestari is an Indonesian fiction writer who has published two major books. Now She is a full-time content creator. She has a goal to share life, poem, and food content that makes others happy and can get inspiration.
---
Contact Person: [email protected]
Discord: anggreklestari#3009
---
---
---