Calming Down The Day With Sunset Coffee
You deserve some peace after a messy day, or even after a day of thinking about a problem that has no solution.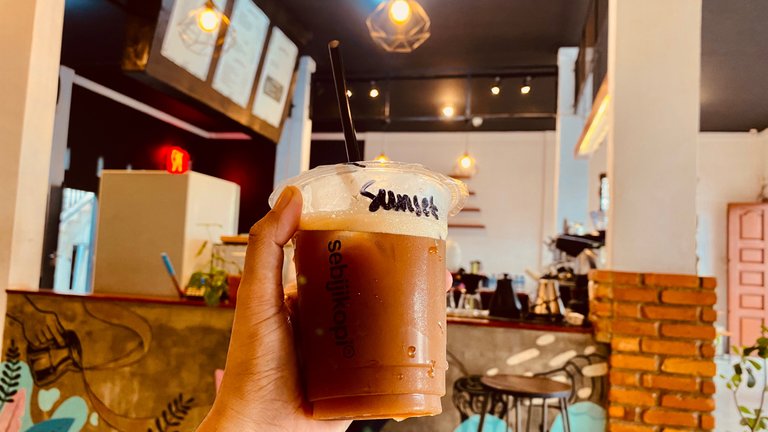 ---
---
---
There's nothing messier than the feeling of going against reality. We think to accept the events/moments that are in accordance with what we want, but it turns out that reality says otherwise. That's a hell of a lot of messing around with us, isn't it?
I always try not to be an opponent of circumstances. I have always learned to accept whatever is going on in my life. Instead of confining myself in my room, I choose to go outside and let a lot of noise pass through my various senses.
---
---
---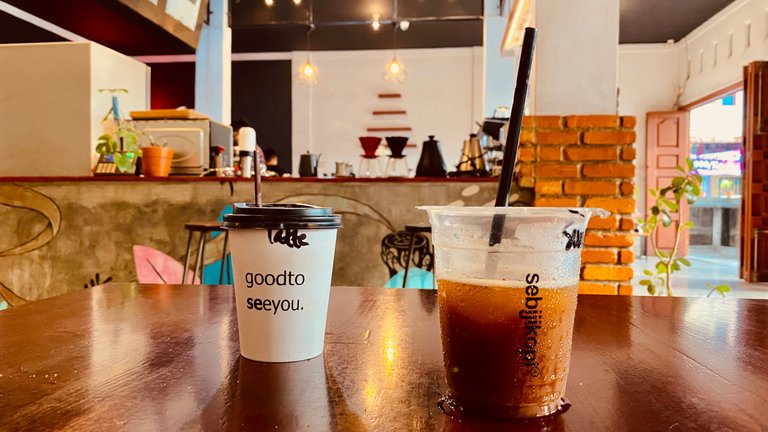 A Coffee Shop Is Always The Best Choice
Choosing a public space is a tricky thing. Too much noise or visual disturbance will also confuse us, even more, when we need quiet. I prefer a coffee shop to process my calming down myself.
I will choose good coffee and have a dialogue with myself. At the coffee shop, at least there wasn't much disturbance. People were busy having conversations and enjoying their respective menus.
So they won't be centered on me, although they will certainly glance at me with a glance as I enter the coffee shop.
Unlike in other public places, people might look at me strangely because I don't have a clear goal. lol. But more often than not, I wonder why it seems like humans shouldn't be in a bad condition. :)
---
---
---
How about you guys? Where do you choose to calm yourself down? Or maybe you just choose to stay at home?
---
---
---
SEBIJI KOPI Coffee Shop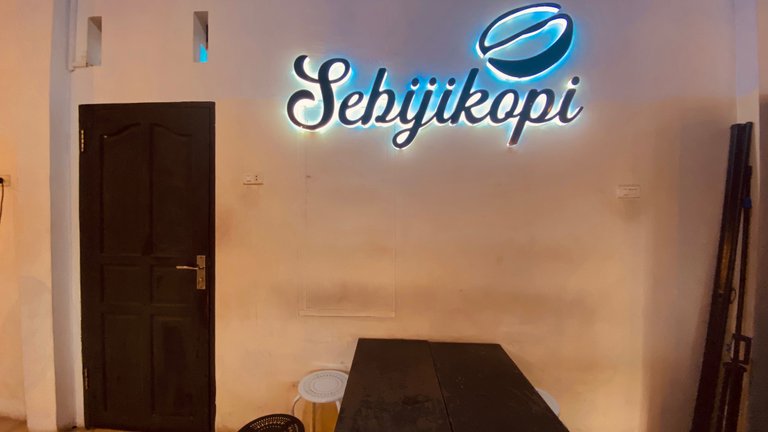 I arrived at a coffee shop called Sebiji Kopi. Sebiji in English means one coffee bean, and kopi means coffee.
At first, it wasn't raining, but then after I finished my order and payment, it suddenly started raining heavily. So I put myself off to go upstairs which is an outdoor space.
---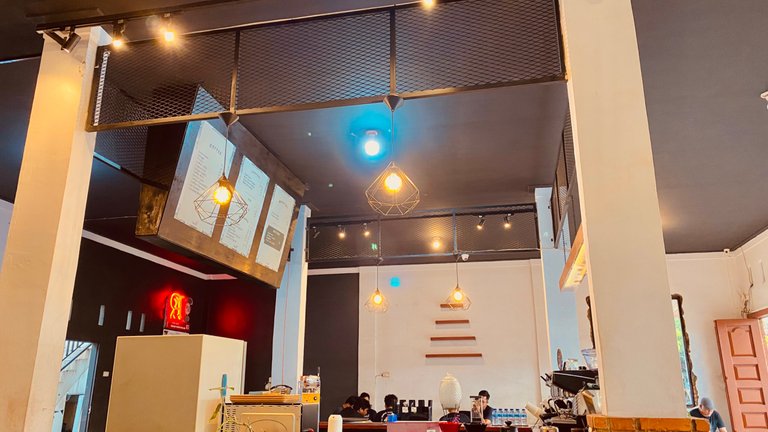 Finally, I decided to sit in the indoor area, to be precise near the bar area. Seen some customers busy with themselves. That looks good. :)
Sebiji Kopi is a coffee shop that looks simple, pop, and cheerful. Every time I pass by this place, it looks bustling with visiting young people. So this time I'm curious. Maybe it's about the taste of the coffee in this place which is good. So let's see if that's really the case.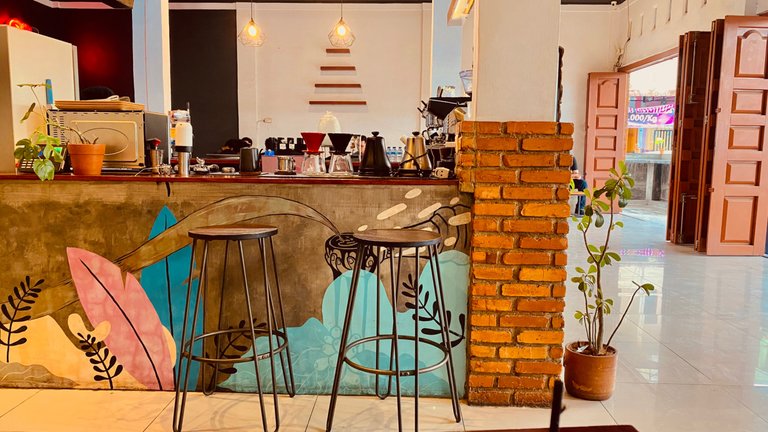 ---
---
---
I ordered an interesting menu, SUNSET COFFEE. Meanwhile, my partner chose to enjoy a comfortable drink, namely HOT LEMON TEA.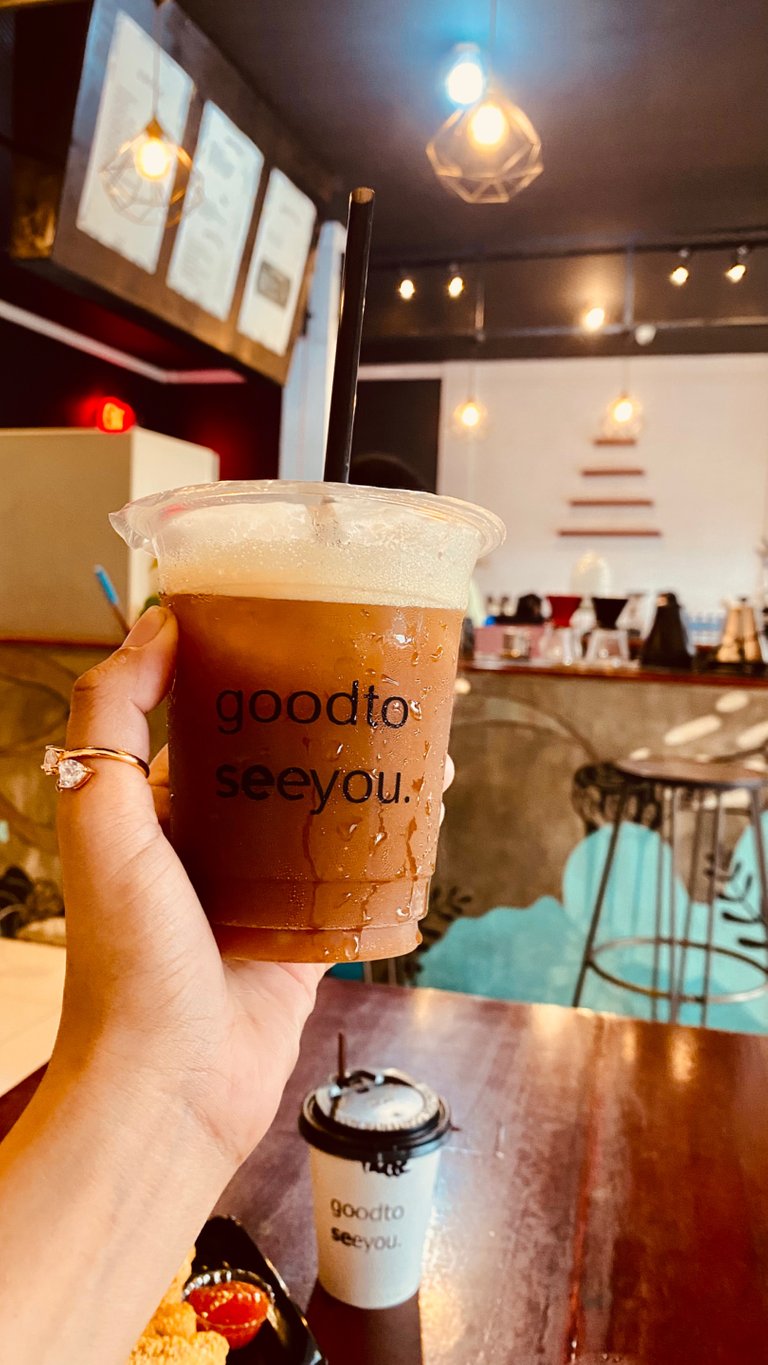 Before I talk about SUNSET COFFEE, I will invite you to see the outdoor space on the second floor Sebiji Kopi. I took photos of the outdoor area when I came home when the rain had completely stopped. But you can still clearly see traces of rain, like puddles on the floor.
---
---
---
OUTDOOR SPACE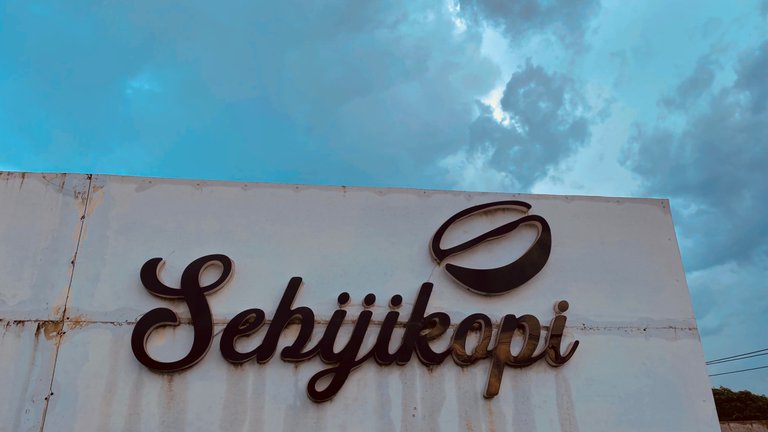 ---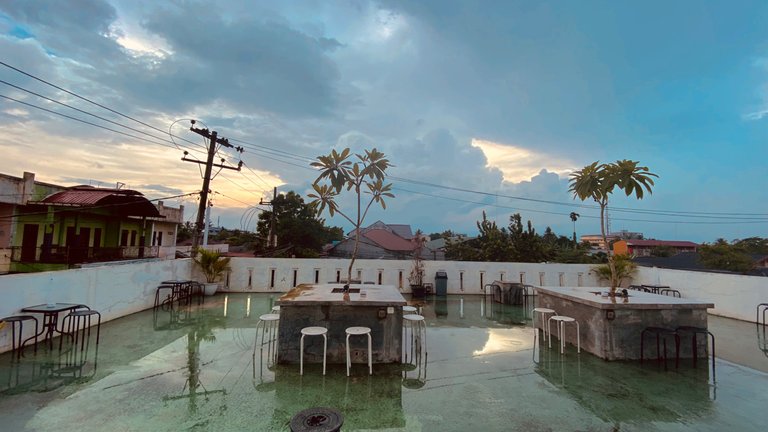 To be honest, this outdoor space is more interesting and more relaxed than the indoor space. It will feel like we will have a lot of fresh air, compared to indoors.
Visitors will also have a wider view. It will be a fun time to enjoy a coffee or tea menu at this place. For me personally, I also prefer outdoor space to indoor space (for the record: if the weather is not raining)
---
---
---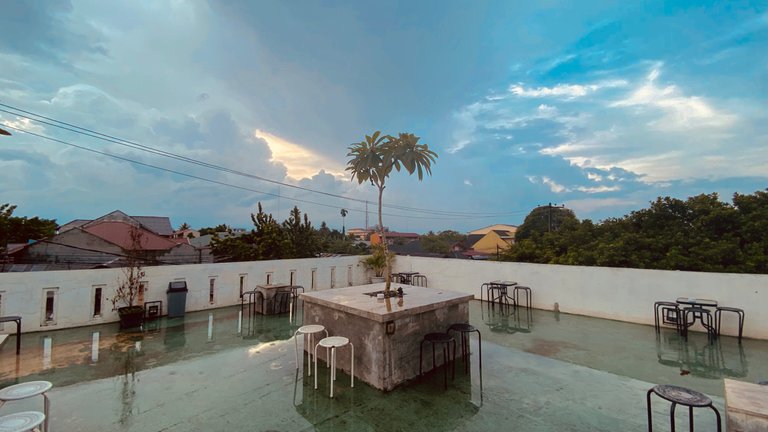 The design of the seats and tables is made with a rustic concept. They use cement material on the seats and tables. The surface of these materials is the typical unfinished rustic design. It's just that, for the floor, use other colors as a resting point for the eyes from the rustic design.
Another interesting thing in the outdoor space, we can see there is a tree planted in the middle of the table area. Awesome! They do not forget the important part to be at one with nature.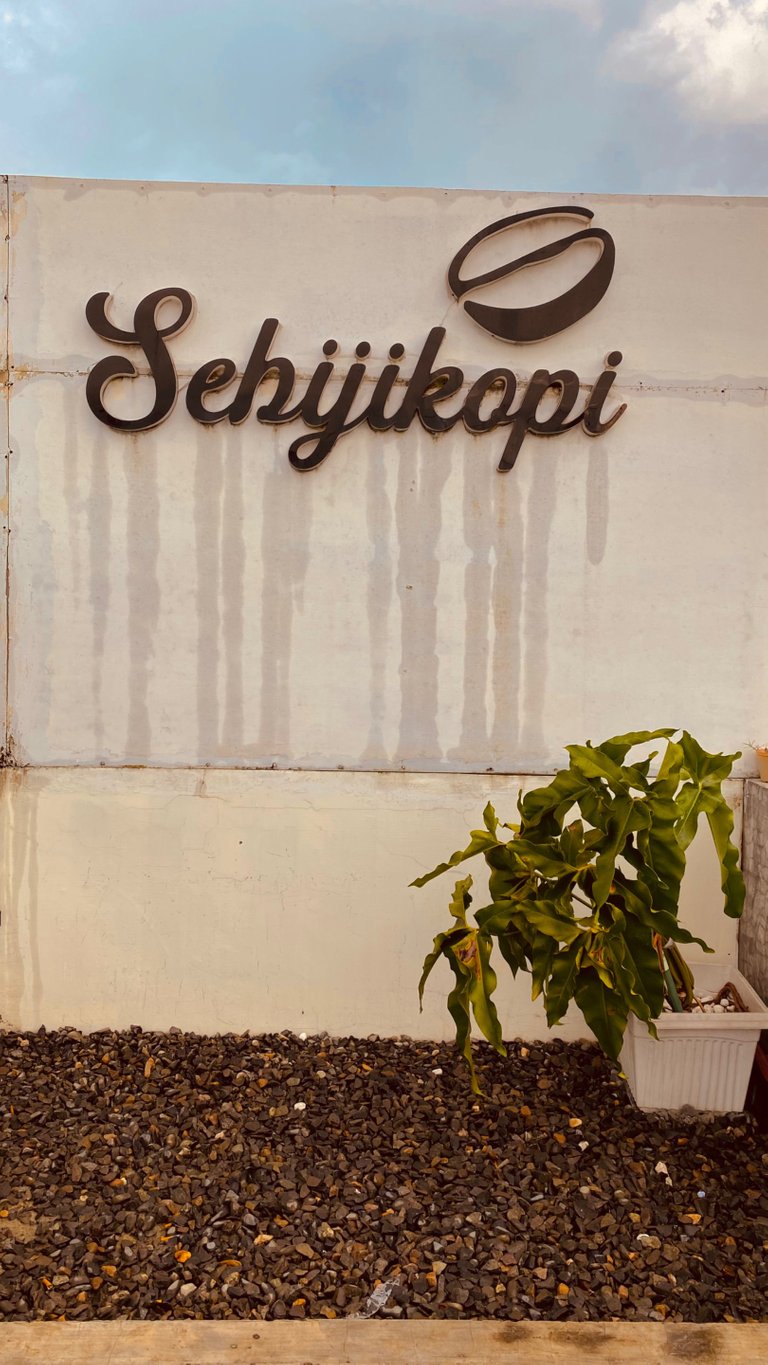 ---
The entire area of Sebiji Kopi also still has green areas of trees. So that is another advantage when we choose to sit in the outdoor area, with a view of the trees around.
---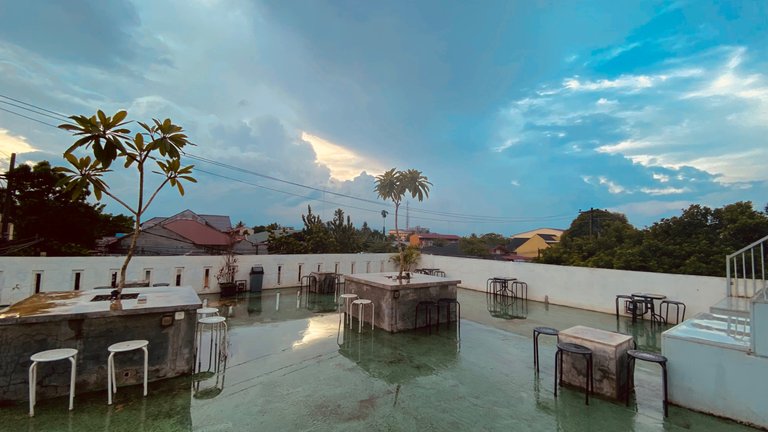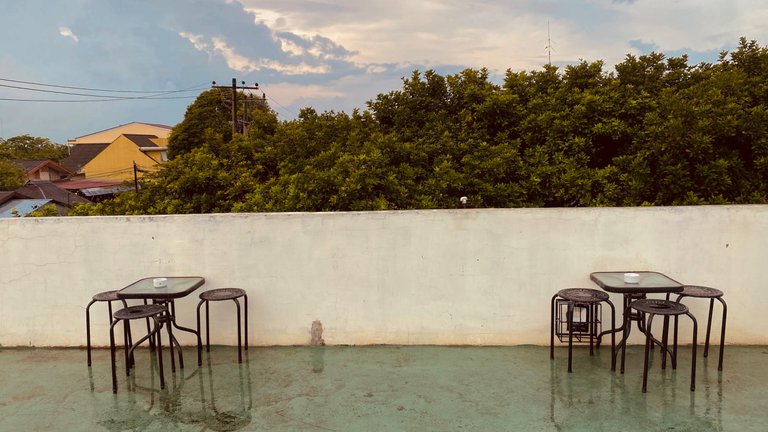 ---
No wonder, indeed many young people choose this place. If it's not raining, it's fun to have a conversation with friends, and loved ones, or even just be alone in this place. :)
---
---
---
SUNSET COFFEE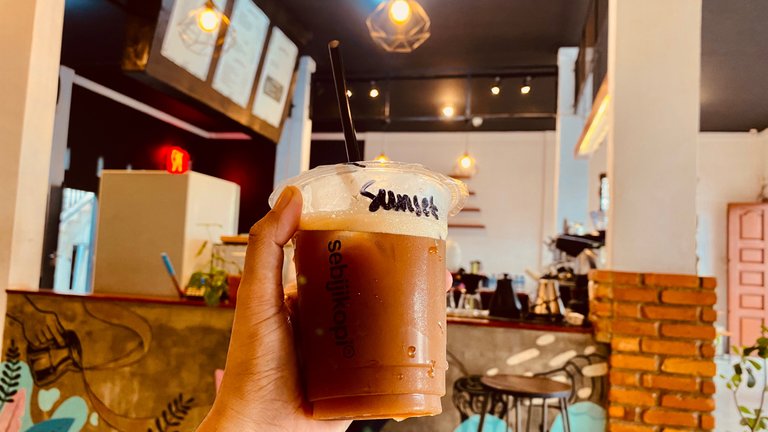 Why is it called Sunset Coffee? Actually, the color Sunset Coffee looks beautiful like a reddish-orange sunset. But it can only be seen if it is served in a transparent glass cup. Meanwhile, my dish was served in a plastic cup. Feeling a bit disappointing. In fact, I do not take away.
Sunset Coffee has coffee and orange juice ingredients. I have never tried this combination before. At coffee shops before, I've only ever tried "Lemonade Coffee". At first, I was afraid that the taste of Sunset Coffee would not taste as good as Lemonade Coffee, but luckily, the taste of Sunset Coffee is also delicious!
Orange juice mixed with coffee has a fresh, slightly strong coffee taste. Of course, it is an interesting coffee blend, just like Lemonade Coffee.
---
Sunset Coffee helps me calm down. I can distract negative thoughts by seeing new moments in this place. Accompanied by warm nuggets as snacks, it helps keep me feeling full.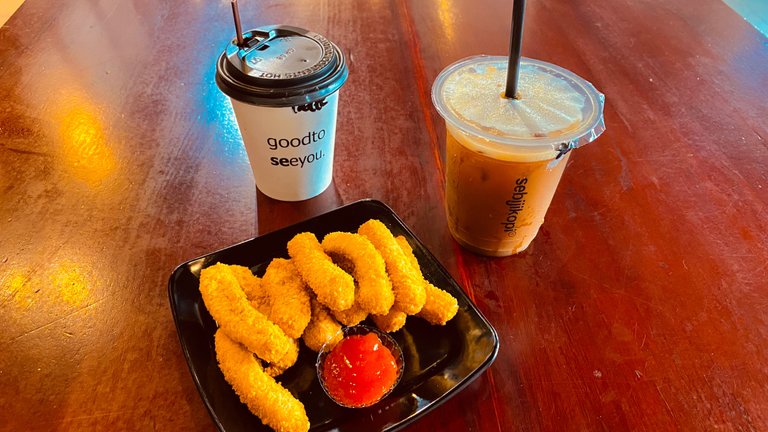 ---
The nuggets with spicy sauce served by them also have a good taste, and I don't need to comment any more on that.
---
---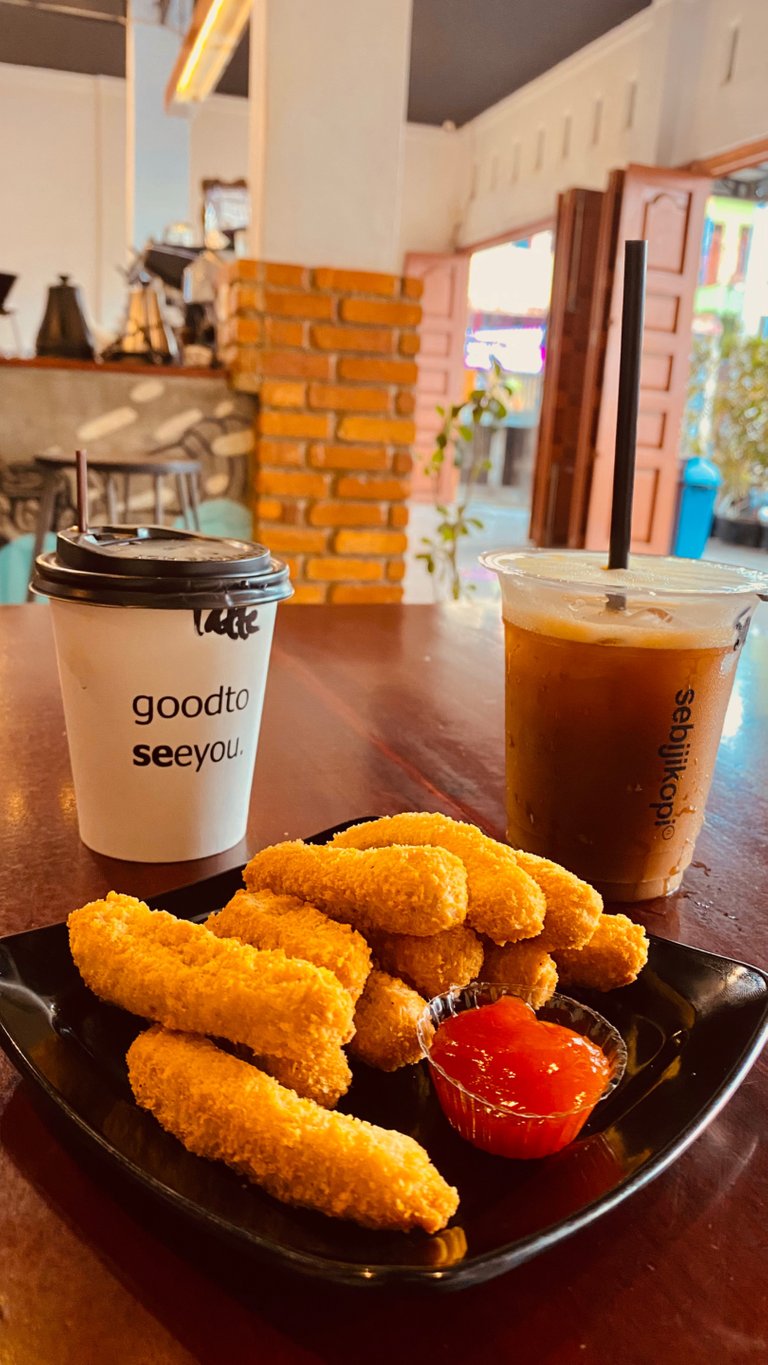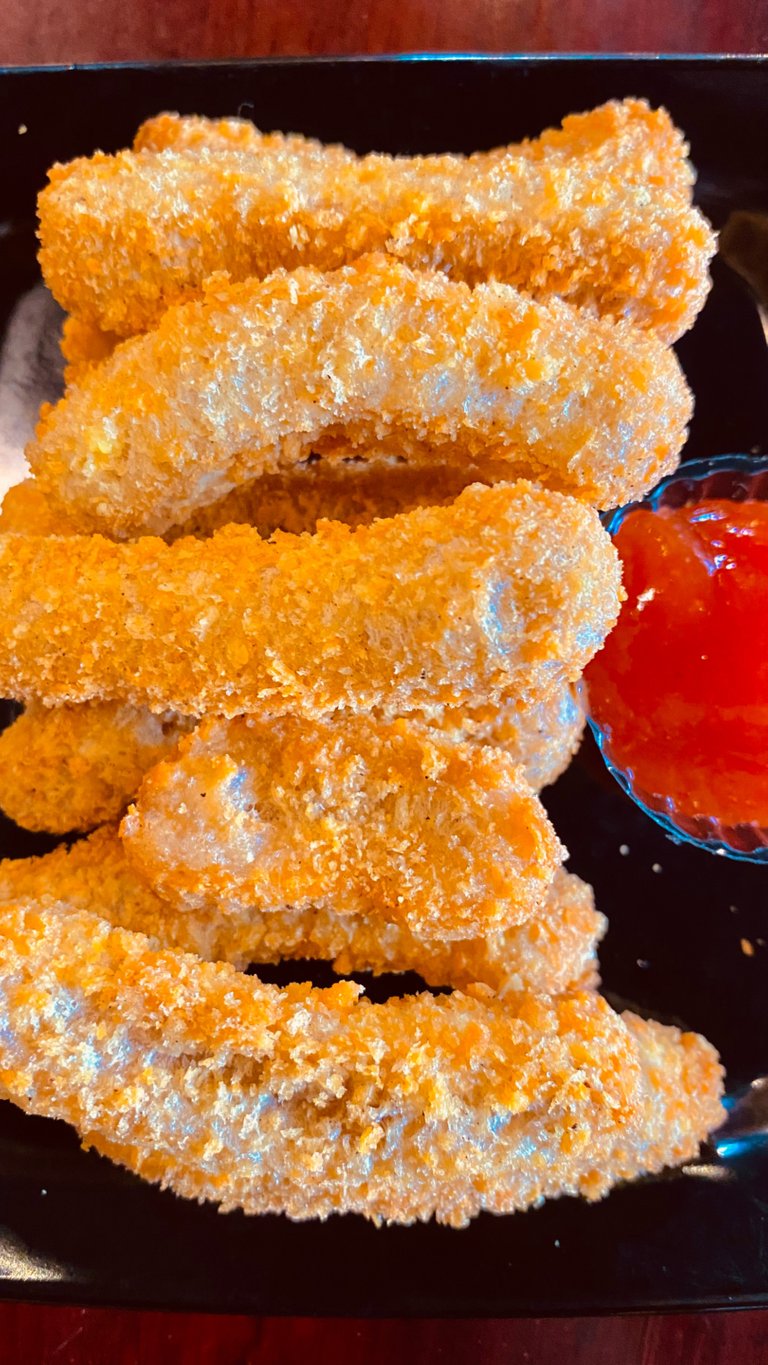 ---
I'm very happy to be able to enjoy Sunset Coffee for the first time with such a good impression! Also with a fun atmosphere, it helps my mind to keep positive energy. To avoid me blaming myself for some of the mess that's been going on lately.
---
---
I hope you have positive energies that you can find even though it's in the midst of the many messy things that have happened recently in your life. I believe you can do that. Keep it up, HIVE Lovers!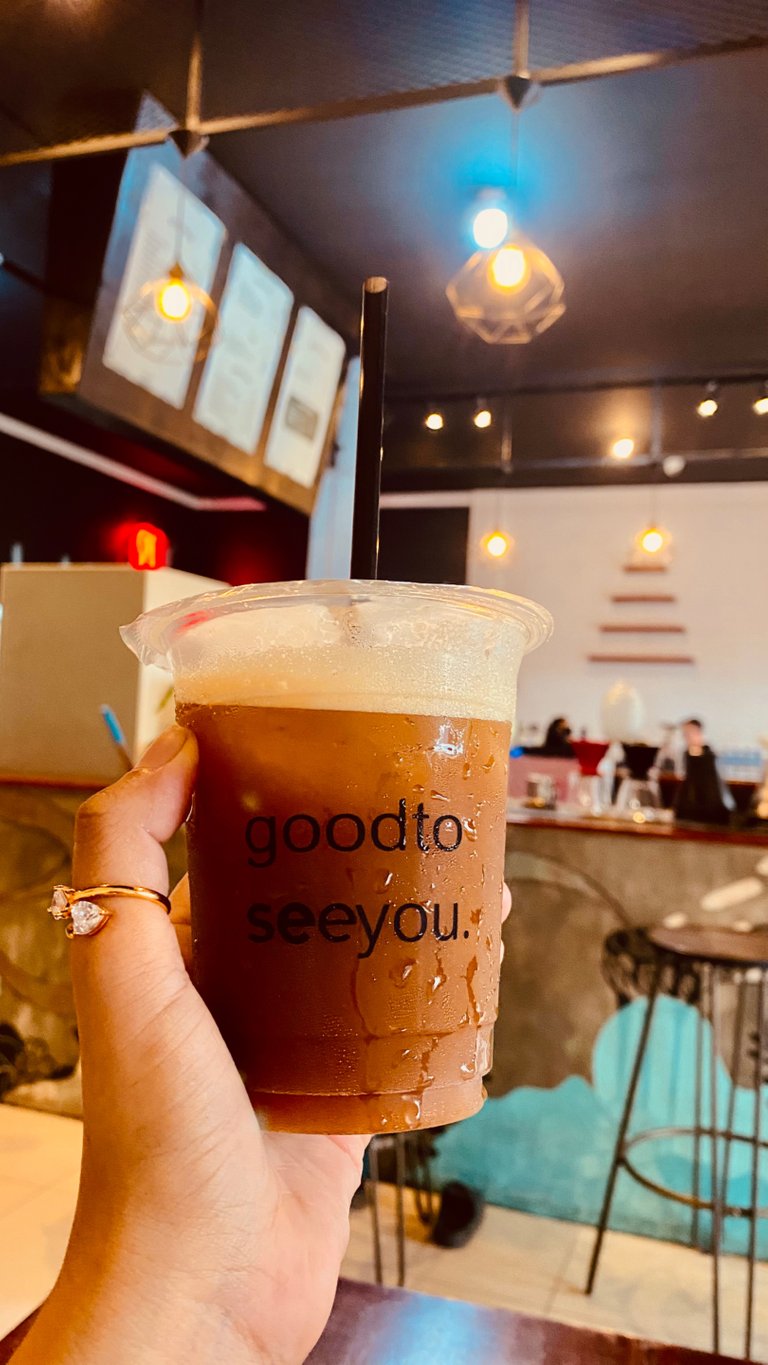 ---
---
---
Finding the things that you deserve to find today. Have a great day, good people, HIVE Lovers!
---
---
---
Thank you for reading my blog and reblog if you want my blog this time worthy of reading by others.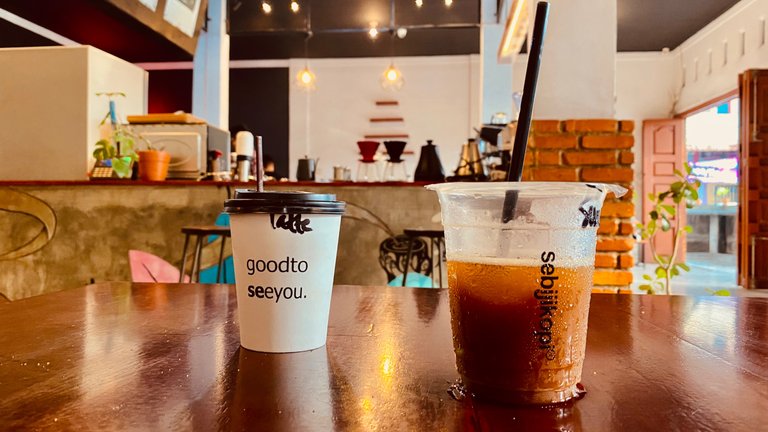 ---
---
---
Best Regards,
Anggrek Lestari
---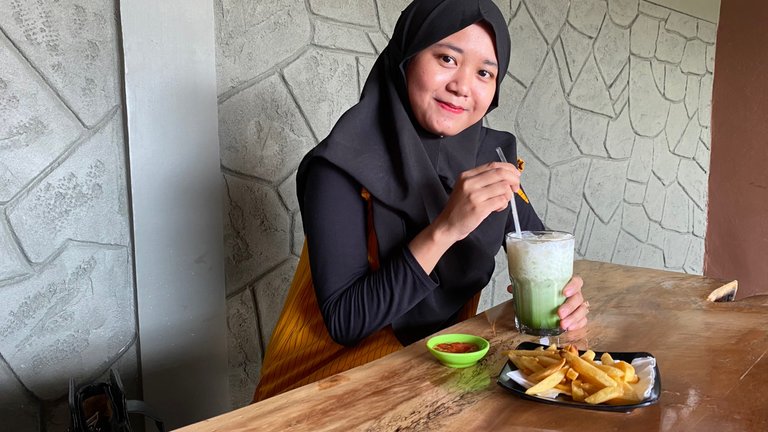 Who is Anggrek Lestari?
Anggrek Lestari is an Indonesian fiction writer who has published two major books. Now She is a full-time content creator. She has a goal to share life, poem, and food content that makes others happy and can get inspiration.
---
Contact Person: [email protected]
Discord: anggreklestari#3009
---
---
---