Crispy Fried Tempeh and Eggplant With Spicy Sauce
Crispy texture adds joy to the moment of enjoying food. It accompanies the relaxed atmosphere to be more fun.
---
How To Make Crispy Yummy Snacks From Tempeh and Eggplant.
---
---
---
---
Fried food especially with the deep-fried methods is not my priority. But sometimes it can also be an option, most importantly not too often. The smokey effect of fried food is hard to resist but it's also not very good for health. That's why I'm telling you here from the start that it's okay to enjoy this fried snack once in a while.
---
That day my partner was hungry while doing his job. He asked me to make fried tempeh which he likes. Don't forget the sambal / spicy chili sauce, which he said is the right partner for fried snacks.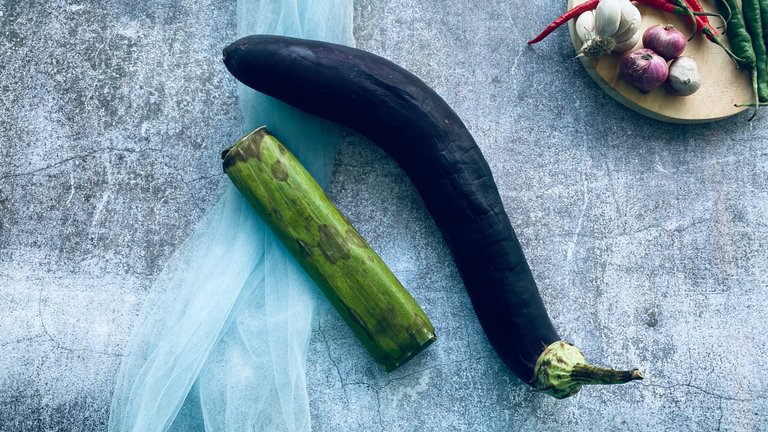 ---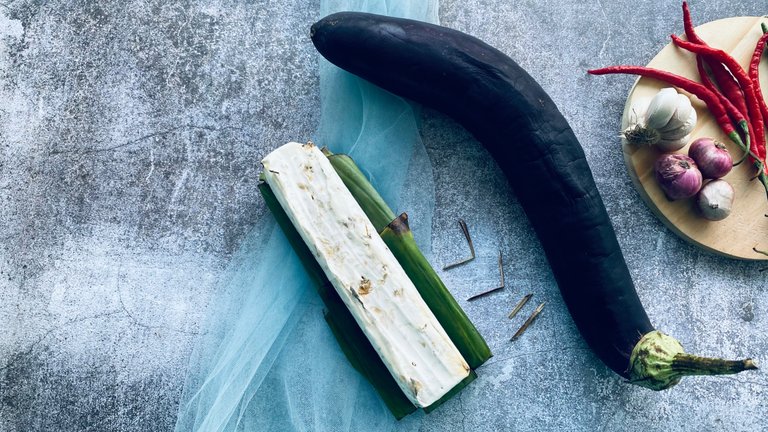 Incidentally, I also have a supply of purple eggplant. I am used to enjoying purple eggplant as a fried snack. So that time I also fried purple eggplant and tempeh.
How to cook this snack is fairly easy but requires patience for some parts that require consistent hand movements. If you are used to frying some ingredients for crispy snacks, then I'm sure this is no longer a complicated job for you.
---
---
---
THE INGREDIENTS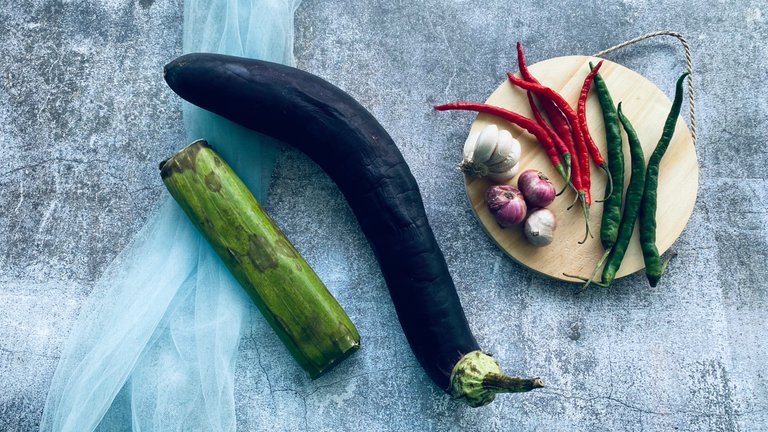 One block tempeh
a purple eggplant
salt and pepper to taste
tapioca flour mixed with rice flour
Chili sauce: onion, garlic, red chili, a tomato, and soy sauce

---
---
---
COOKING INSTRUCTIONS
First of all, cut the tempeh and purple eggplant into smaller pieces. Then soak them all in salted water. Set them aside for a few minutes while we prepare the rest of the ingredients.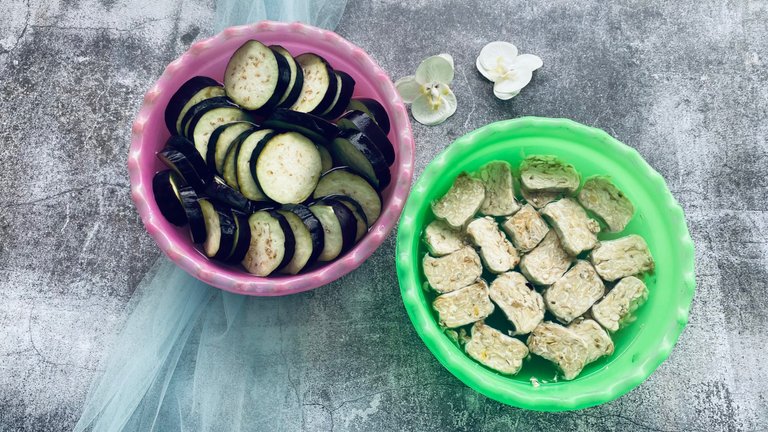 ---
---
---
Heat the oil. Roll the tempeh and purple eggplant to be fried in spiced flour (With salt and pepper).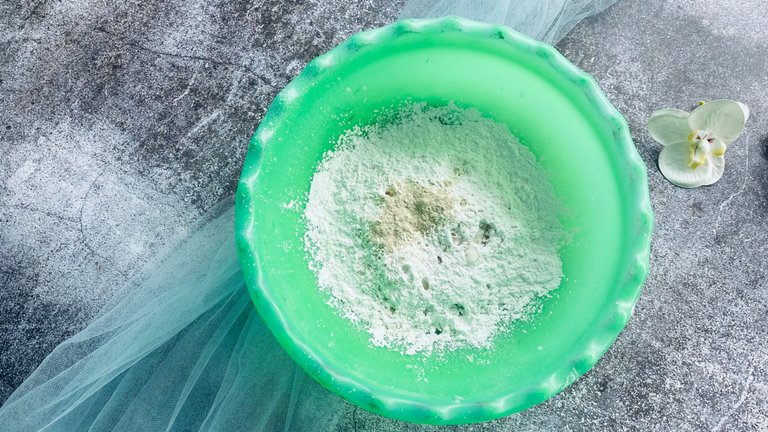 ---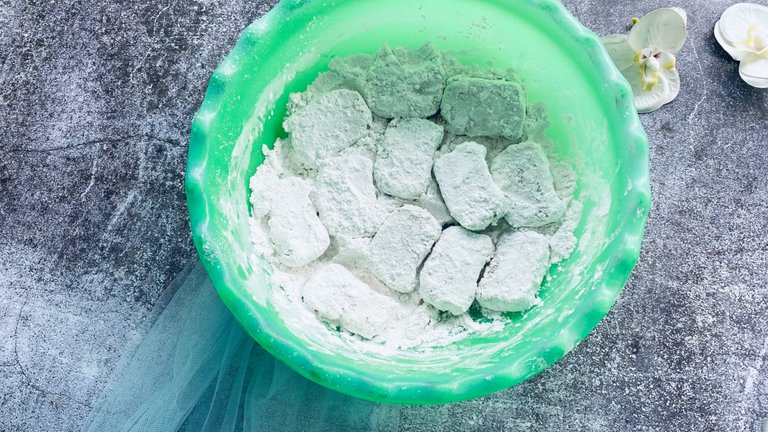 ---
---
---
then alternately fry tempeh, also eggplant. At this stage it requires several frying pans, especially if our frying pan is not too large, or the amount of oil we use is not much.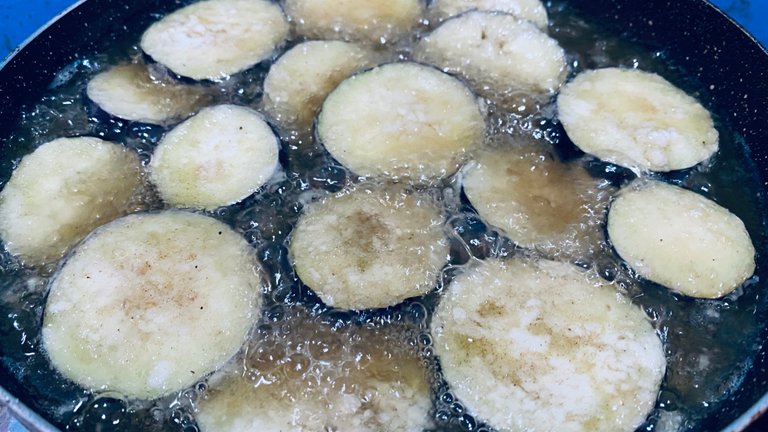 ---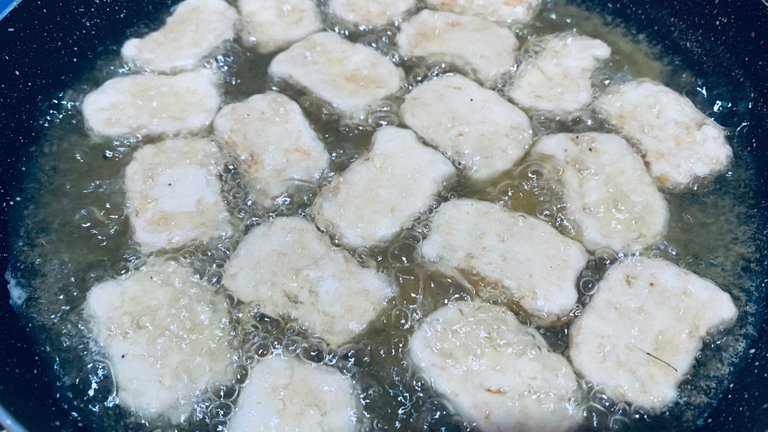 ---
---
---
Slice onions, garlic, red chili, and tomatoes. Then fry them in hot oil until fragrant.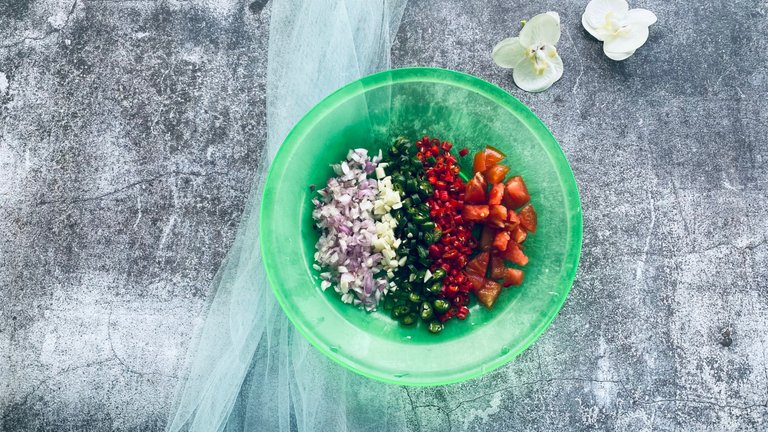 ---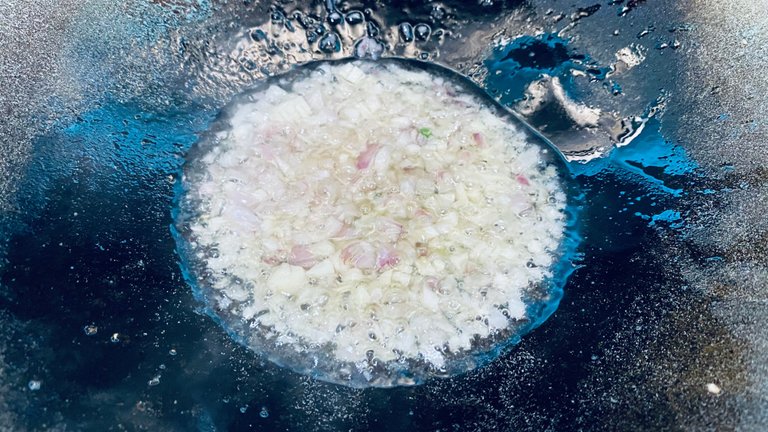 Add the tomatoes and soy sauce, then add the salt and pepper. Add a little water so it doesn't burn. If you like the texture of the sauce thick, then add a little cornstarch solution to the sauce before lifting.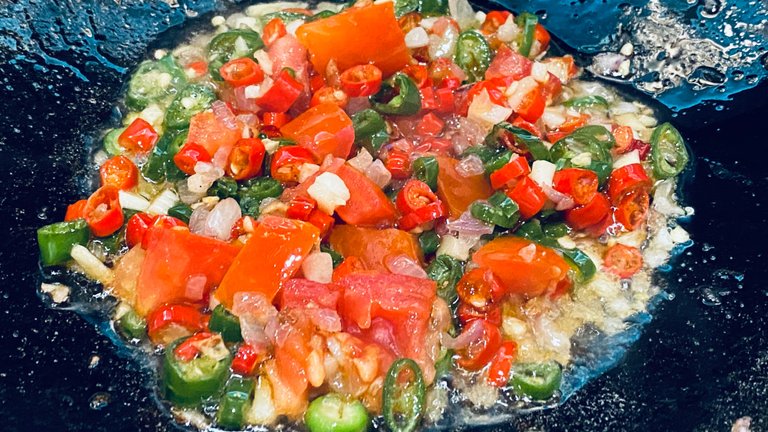 ---
---
---
---
SERVED!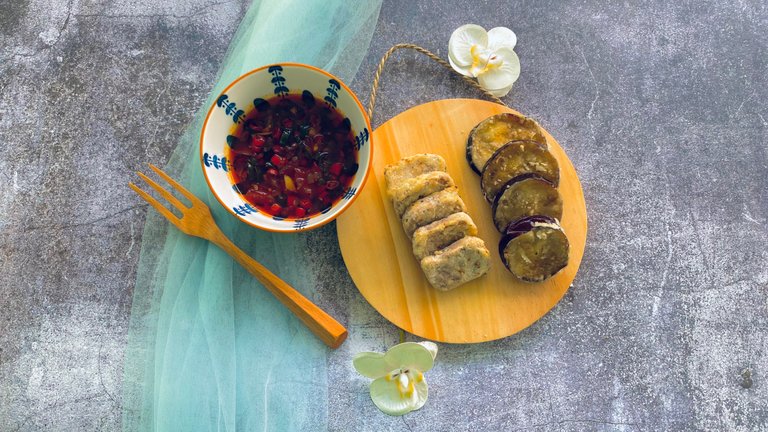 Serve tempeh and fried eggplant with spicy chili sauce. Finish these snacks as soon as possible because their crispy texture will turn mushy. Also, in some cases, fried tempeh can become challenging if too much rice flour is used.
---
The crispy texture of tempeh and fried eggplant is obtained from using flour as a coating after they are soaked in water. Here's what we love about this snack.
---
Coupled with a spicy sauce that has been sauteed until fragrant. They are like a pleasant couple that was created to complement each other. Well, my brother always asks my mother to serve fried tempeh with this spicy chili sauce every time he comes home to meet my mother, from the city where she works. :)
---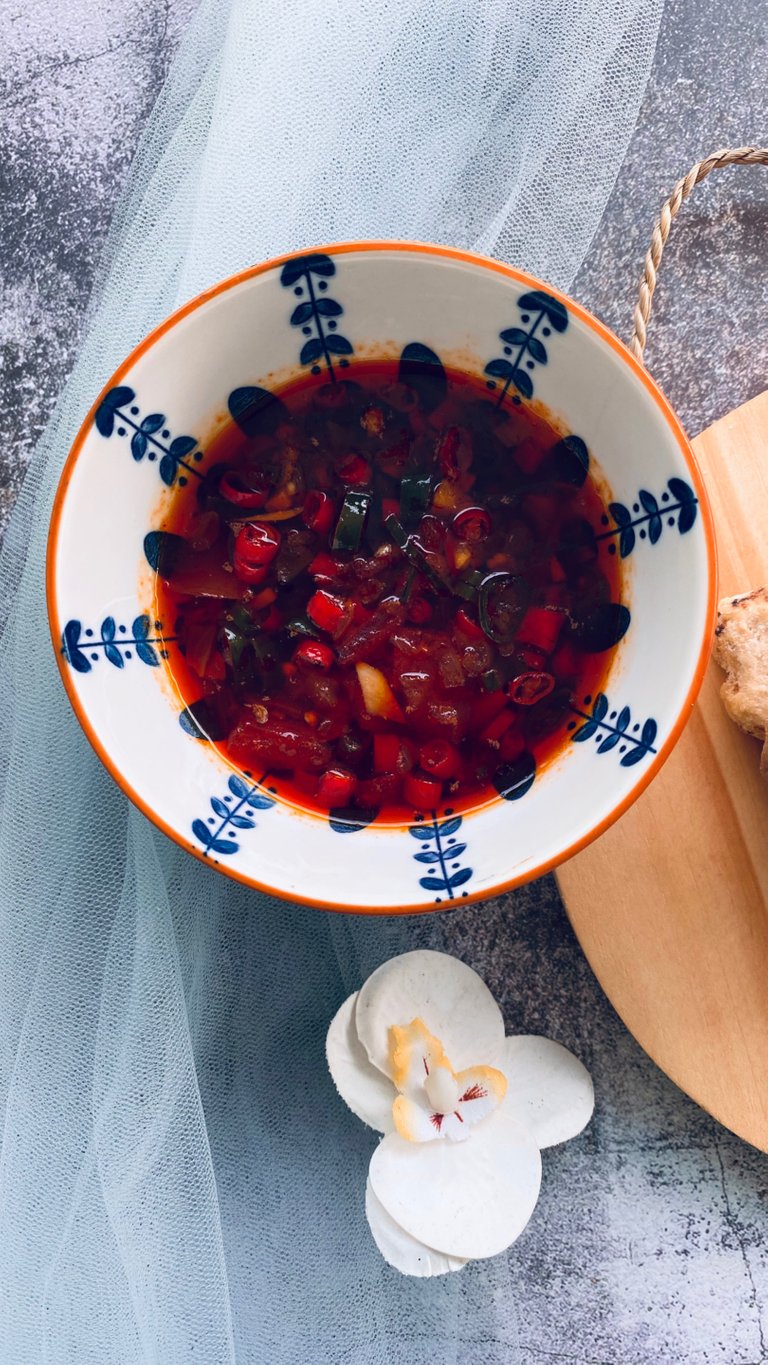 ---
For me, fried eggplant is my favorite. In this recipe, the outer surface of the fried eggplant has a crispy texture, while the inside is soft, spoiling my taste buds. At least for me, they are always simple but always have a place in my heart.
What is your favorite food served fried? And what is your favorite sauce to enjoy them? I hope you have food that can make you always grateful and happy no matter what food ingredients you have right now.
---
---
---
I hope you guys get some new inspiration from my food blog this time, and until next on my food blog, HIVE LOVERS!
---
---
---
Thank you for reading my blog and reblog if you want my blog this time worthy of reading by others.
All pictures were taken using iPhone 11.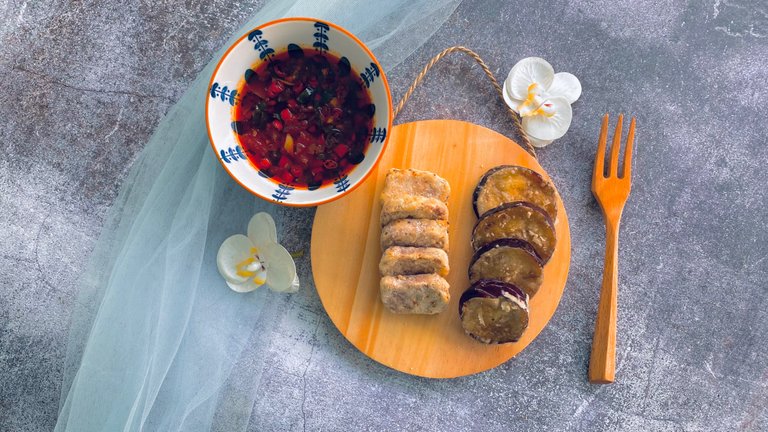 ---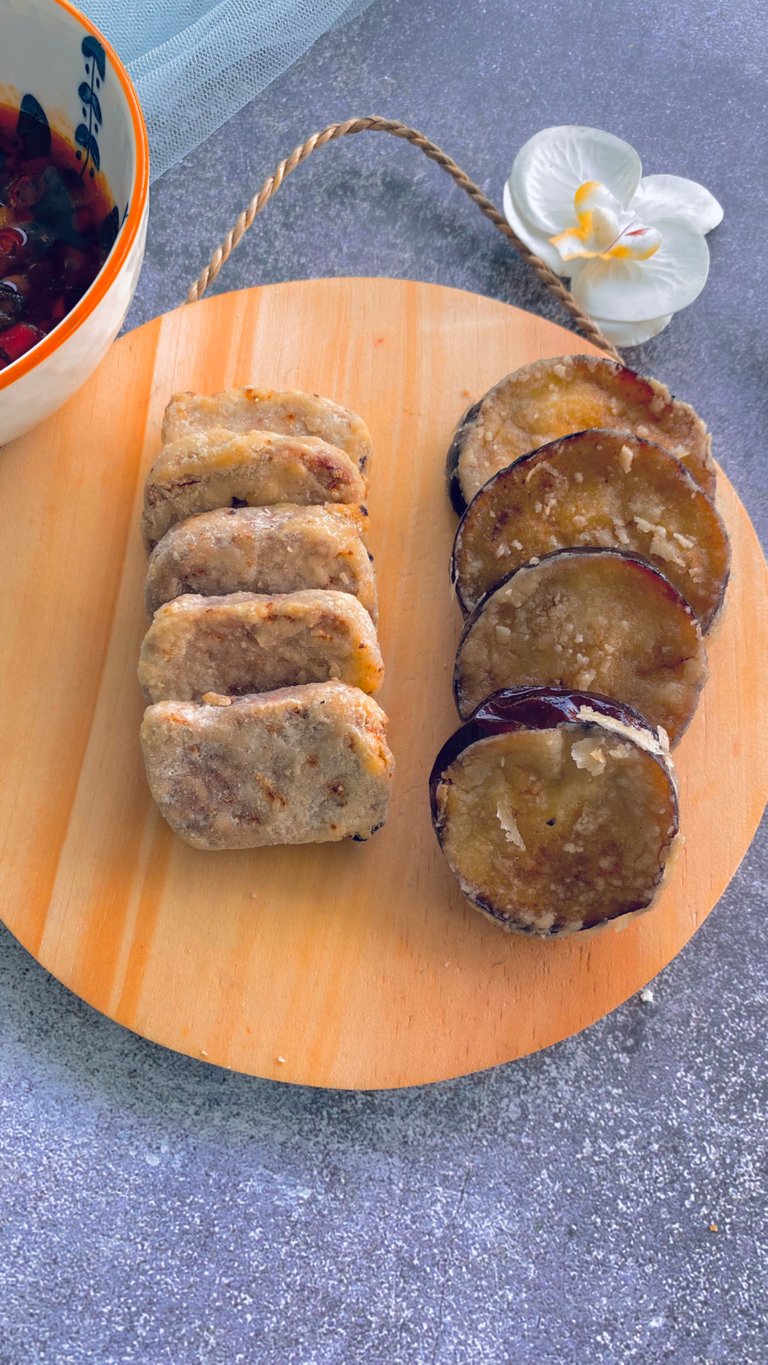 ---
---
---
Best Regards,
Anggrek Lestari
---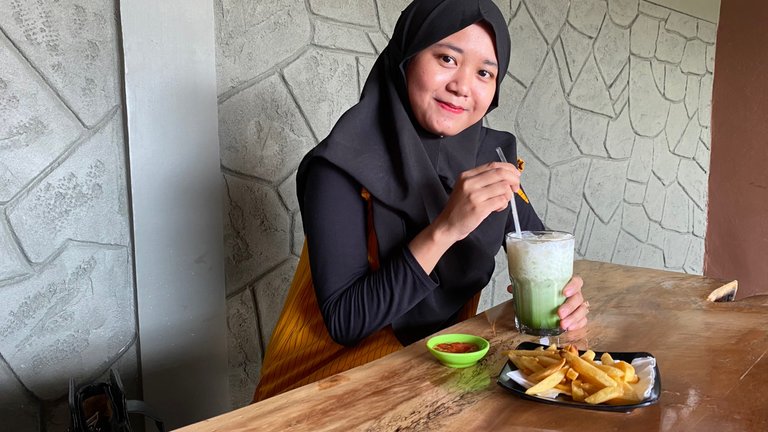 Who is Anggrek Lestari?
Anggrek Lestari is an Indonesian fiction writer who has published two major books. Now She is a full-time content creator. She has a goal to share life, poem, and food content that makes others happy and can get inspiration.
---
Contact Person: [email protected]
Discord: anggreklestari#3009
---
---
---