Daily Vegan Food: Long Beans and Potatoes With Tomato Sauce

---
P.s: This post should be posted on Plant power community but I clicked The Herbal Hive. So Sorrrry 🥲😭😭
---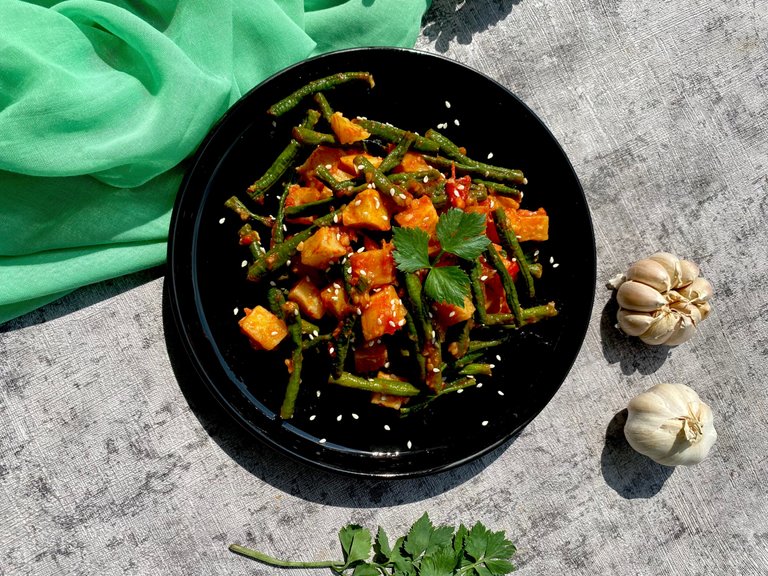 Thinking about what meals to serve on the dining table, how about long beans and potatoes? With tomato sauce on top of them it looks like a good idea.
Tomato sauce from fresh tomatoes is a delicious seasoning for stir-fried long beans. Want to try this?
---
Do you like tomato sauce? To be honest I've never liked 100 percent tomato sauce especially on pasta or on fries. That's because I'm more comfortable with chili sauce.
But references to things we like can change at any time. That's definitely part of it because of our better experience of carrying those references.
So the surprising thing was that I like it. became fresh tomatoes because of this recipe. Initially this recipe was introduced to me by my mother. My mother always uses tomatoes in her recipes.
Because I had lived separately from my mother for work, I became unfamiliar with my mother's cooking. But from this recipe I became the person who like tomato sauce for side dishes as my mother taught me.
---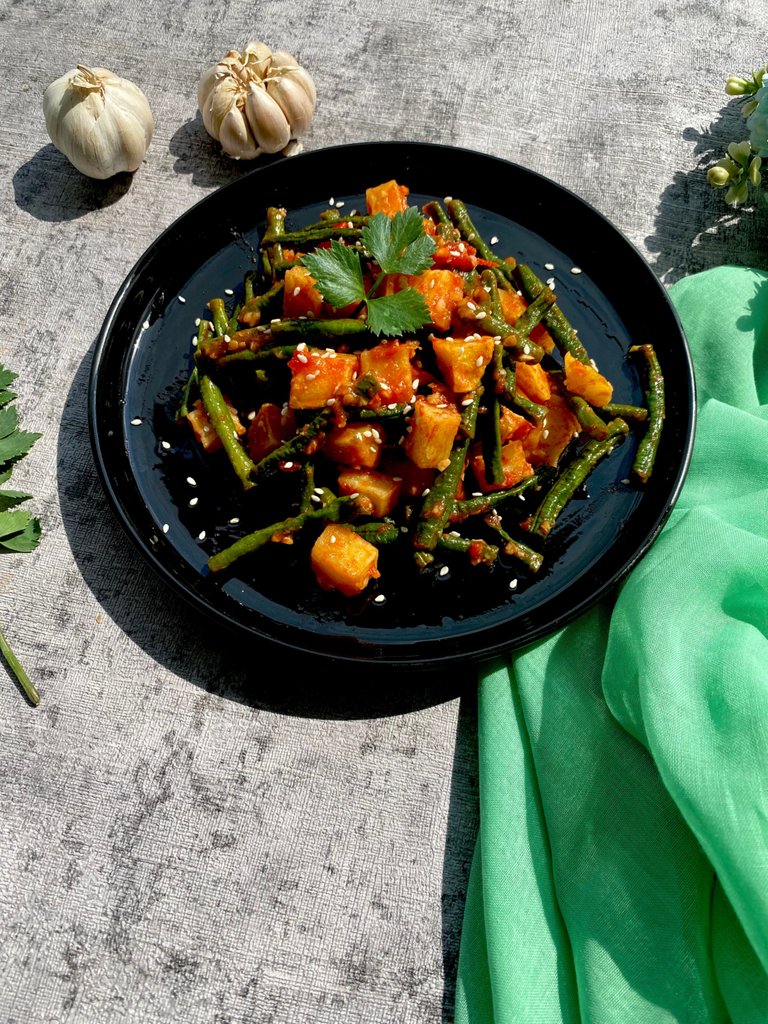 That's why I will share different ways of serving long beans with tomato sauce to you. I hope you like what I presented to you today. Stay tuned.
---
The Important Note
---
Use fresh tomatoes to make the sauce instead of using packaged instant tomato sauce.
Later, the fresh tomatoes will turn into a delicious thick gravy combined with other important ingredients such as chopped garlic.
---
---
---
Simple Ingredients but delicious!
---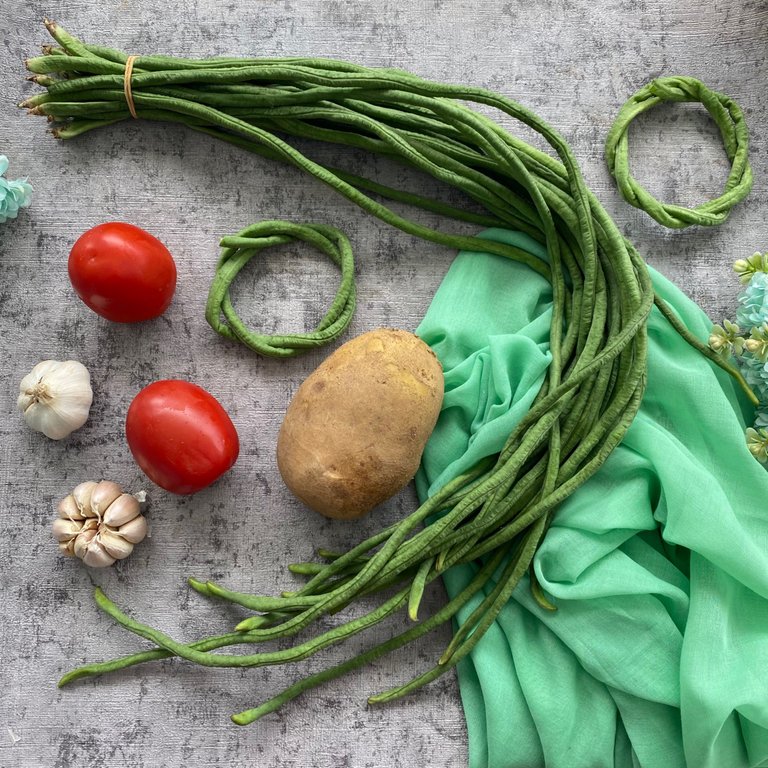 You have to know, because this is a meal that is possible for daily meals, so the ingredients for this recipe are the simple one.
We just need long beans. Potatoes to fill you up, but you can skip the potatoes if you don't want them on your meals menu.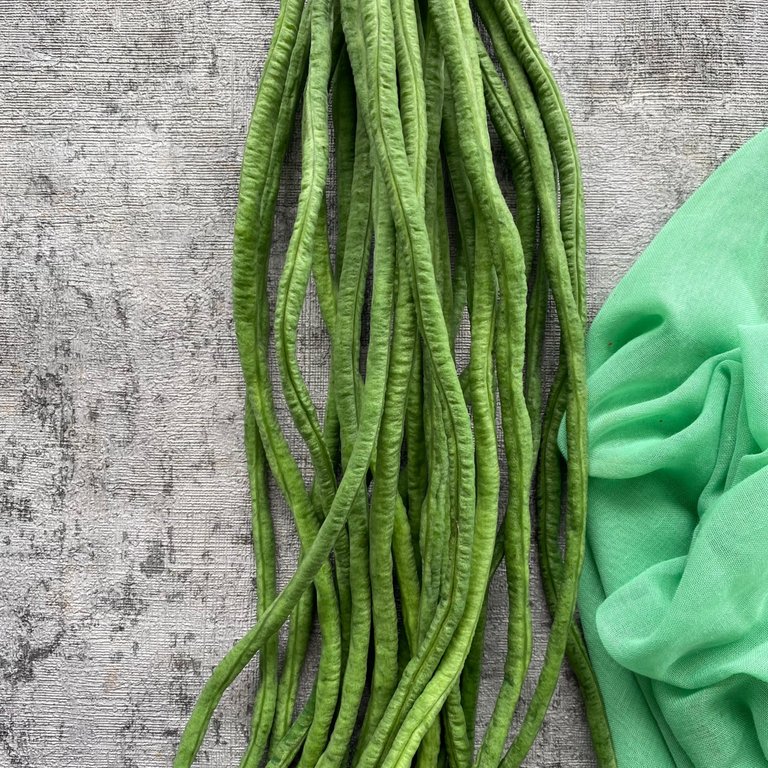 ---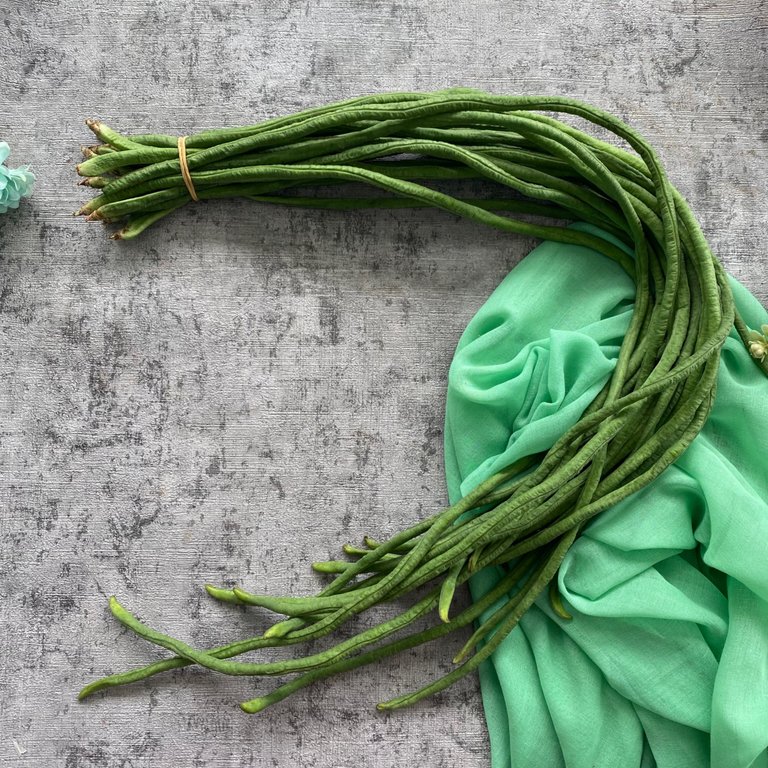 ---
Then about the seasoning, we just need garlic, tomatoes, salt and pepper. Very simple, right? So let's make them something simple but taste better the longer you taste them.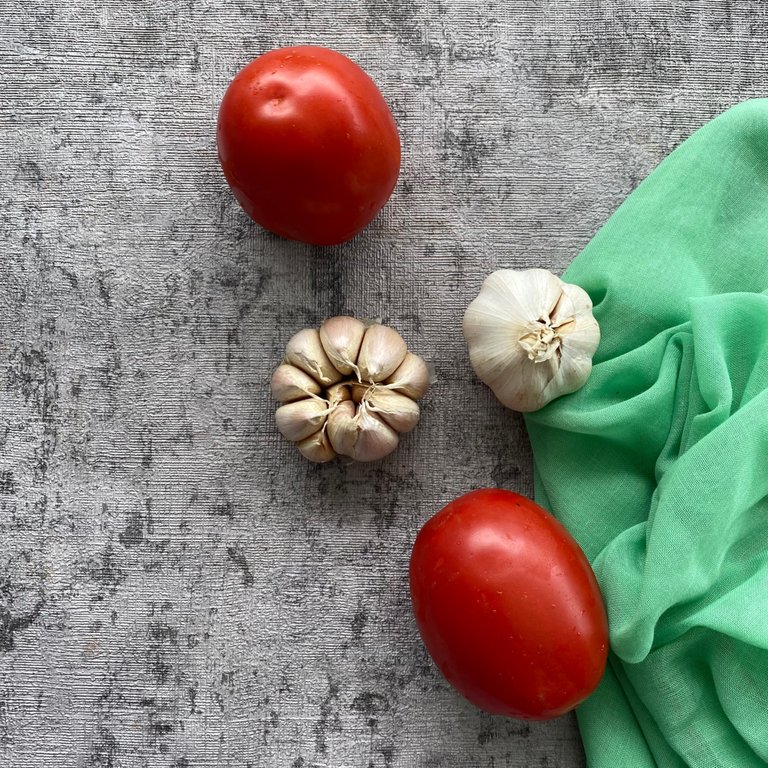 ---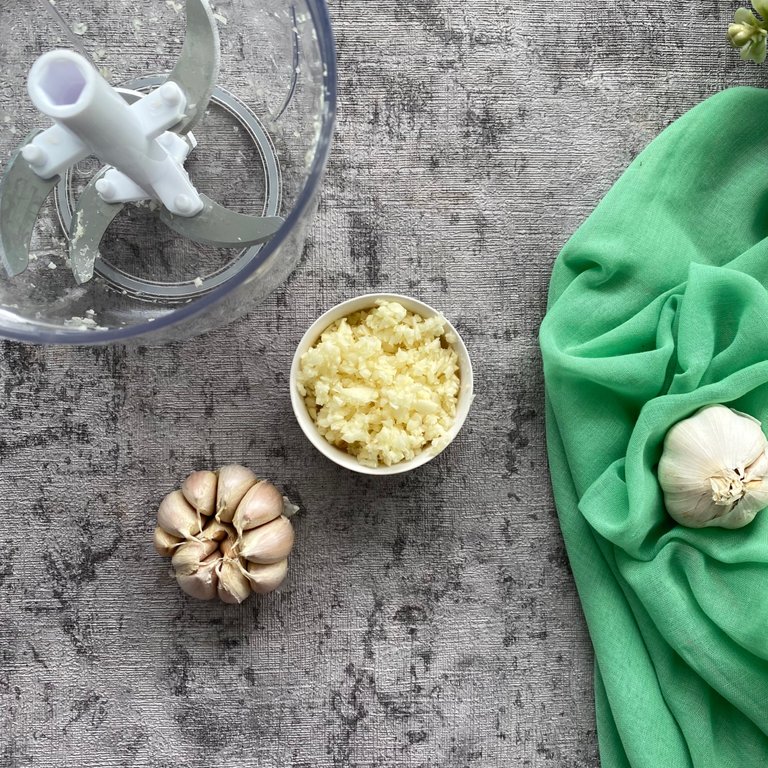 ---
---
---
Cooking Step
Arrange the long beans so that one of their sides is the same length. Then cut, and remove the ends of the long beans.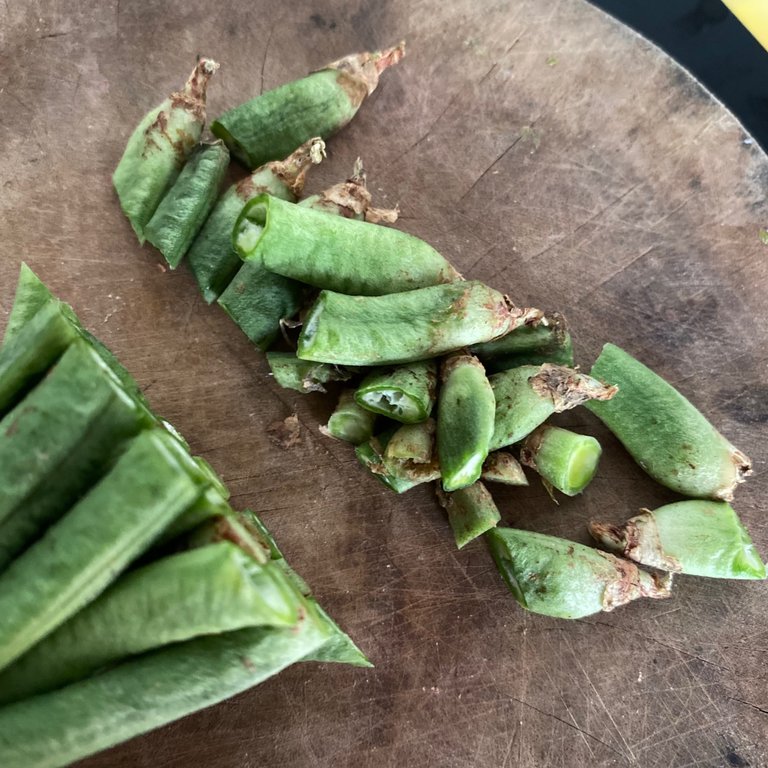 Then cut the long beans as much as possible to the same size.
---
Then move to garlic. Because quite a lot of garlic is used, so I take advantage of the use of my new chopper. Even though the tool is manual and I have to work my hands, it doesn't matter. Then set aside the chopped garlic.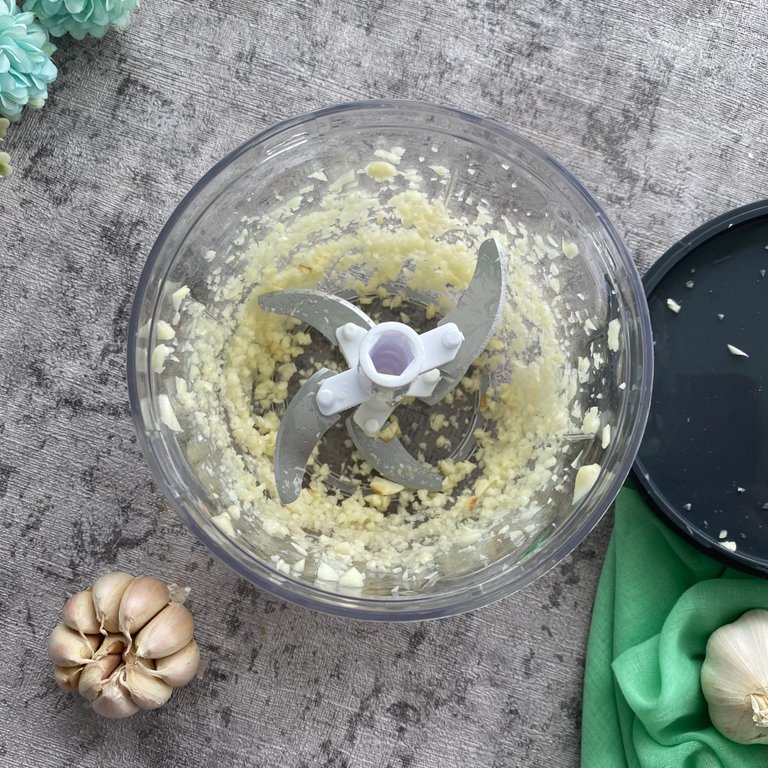 ---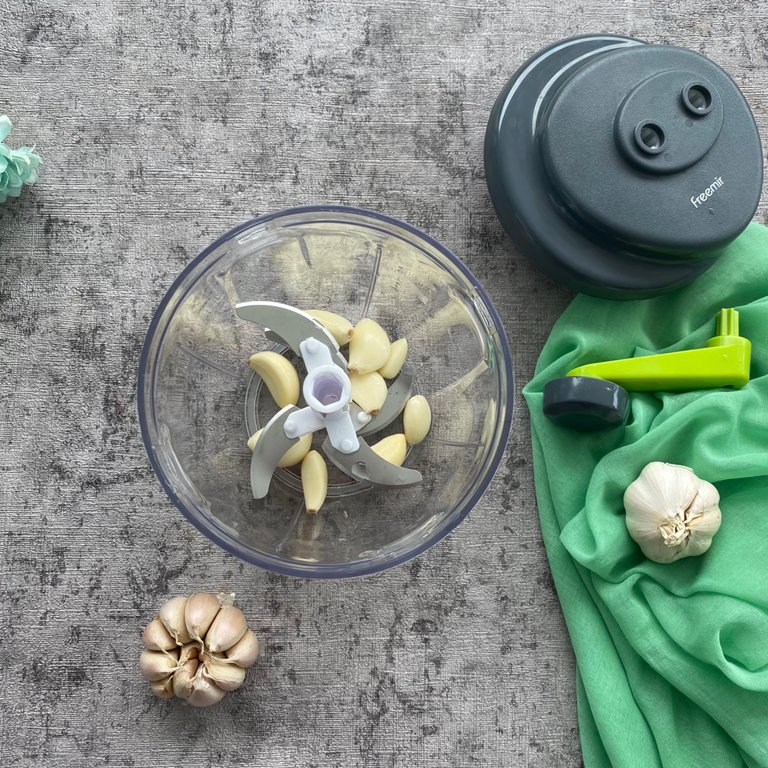 ---
Then, we move on to preparing the potatoes. Dice the potatoes. Then fry the potatoes until golden brown, then remove and set aside. Allow any residual oil to drain from the potatoes.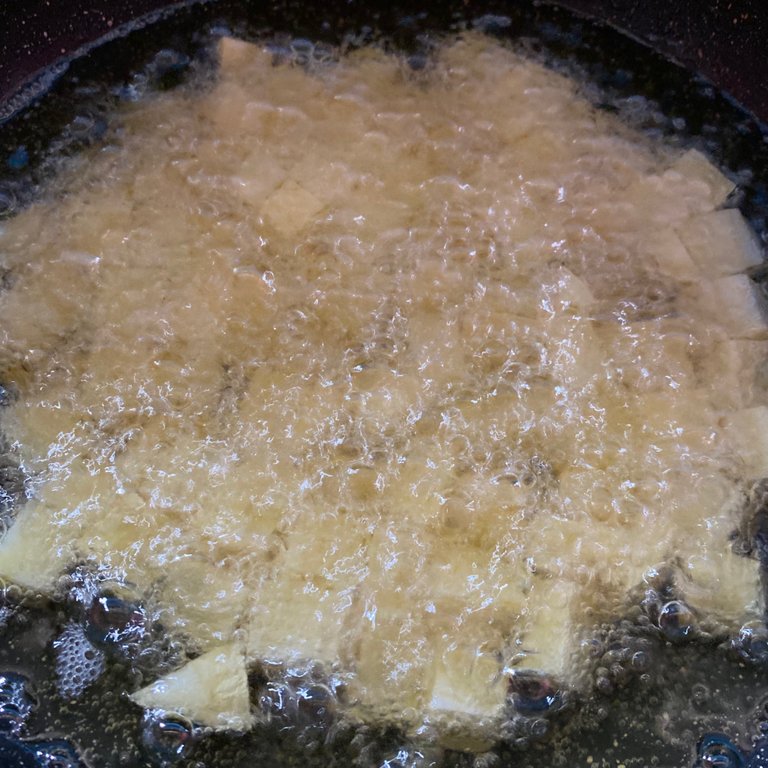 ---
Heat oil, then saute chopped garlic until fragrant.
---
Add slices or tomatoes over the garlic. Pour a little water to avoid burning.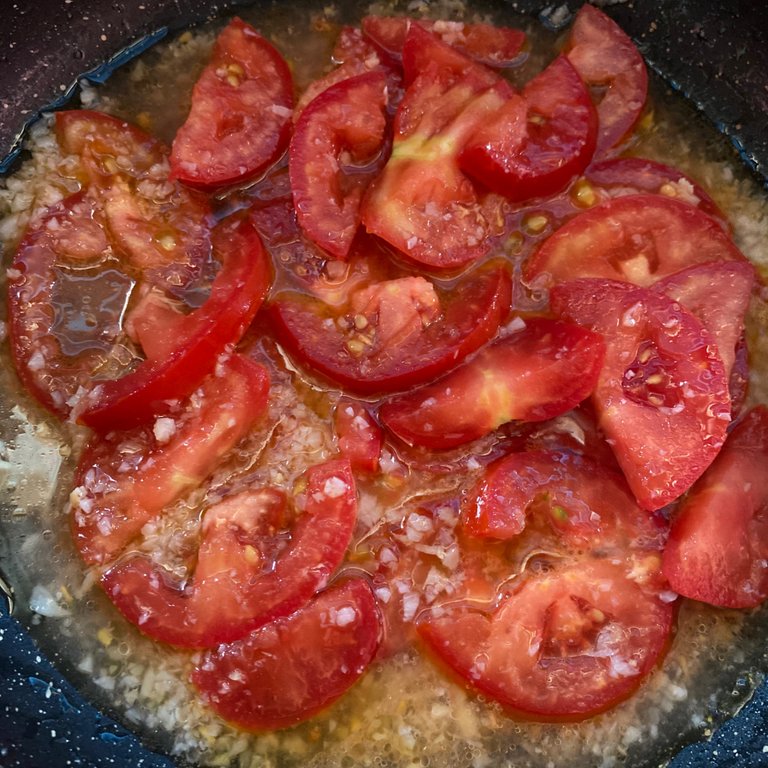 ---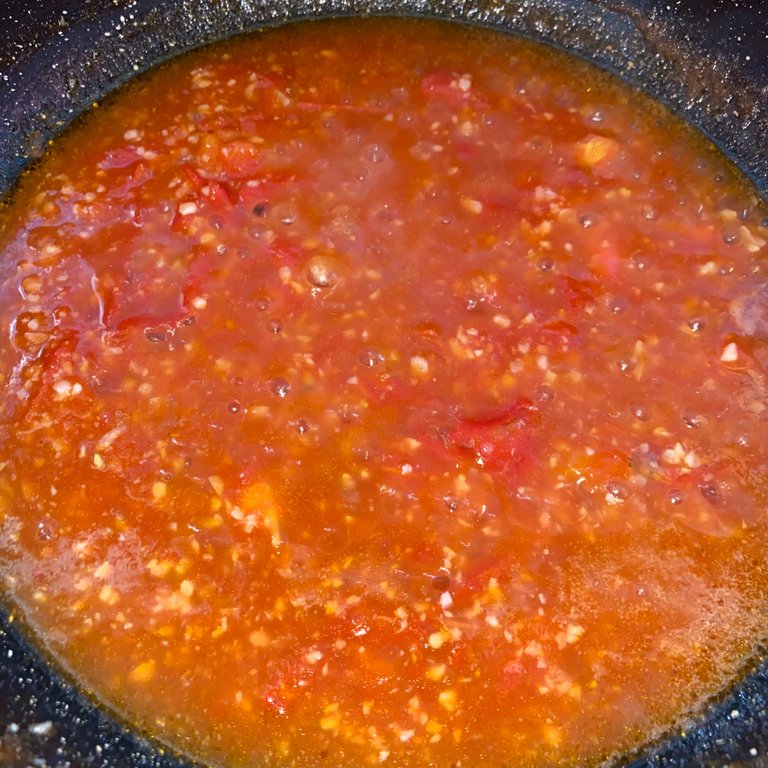 Cook until the tomatoes turn into a sauce. Smells so tempting, I'm serious.
Then add long beans. Cook to your preferred level of doneness.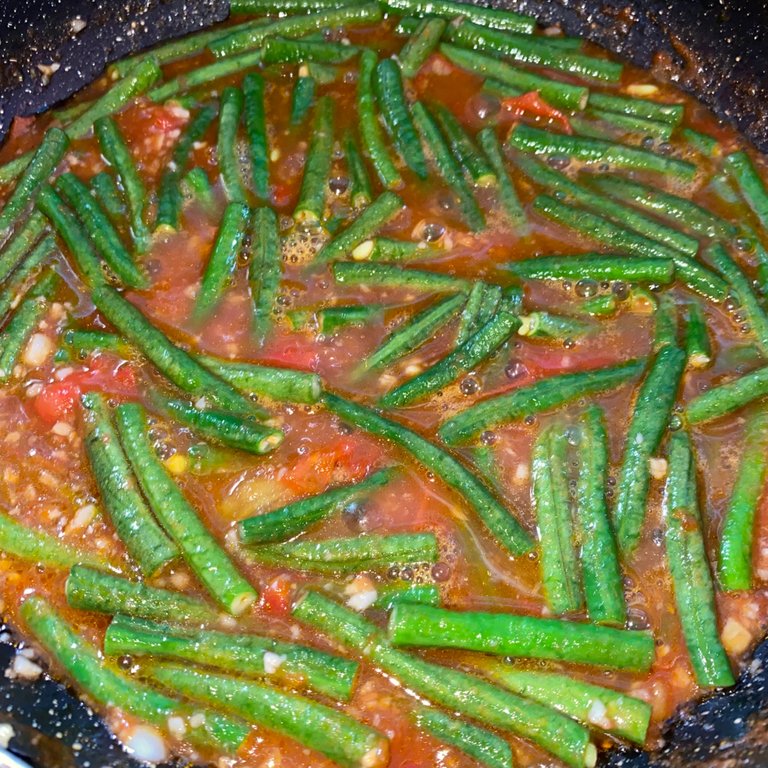 ---
Just before being removed, add fried potatoes, mix well. Don't forget to correct the taste before finishing the cooking method.
---
---
---
Serve while warm as side dishes. I hope you guys like the experience of long beans cooked with tomato sauce. Until next time!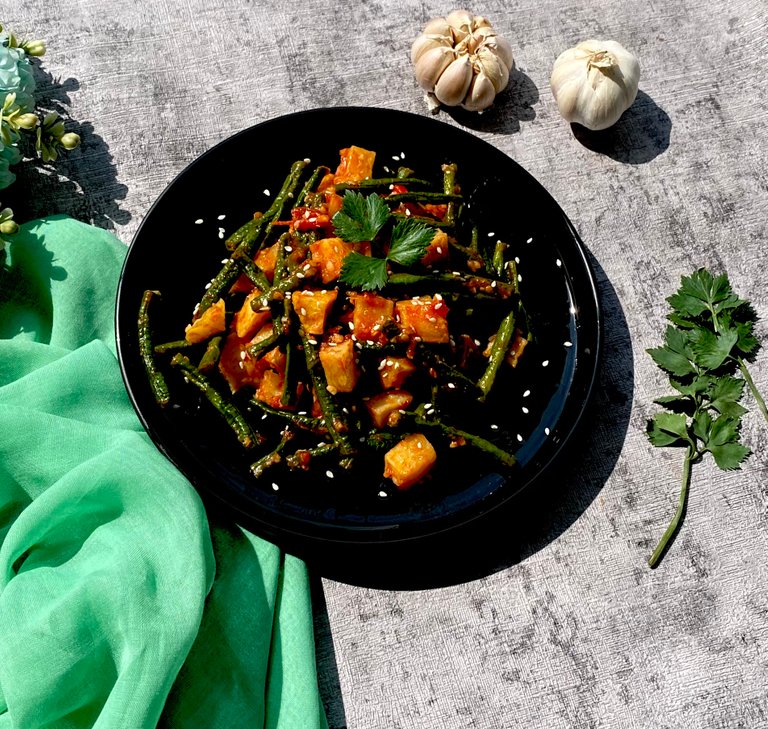 ---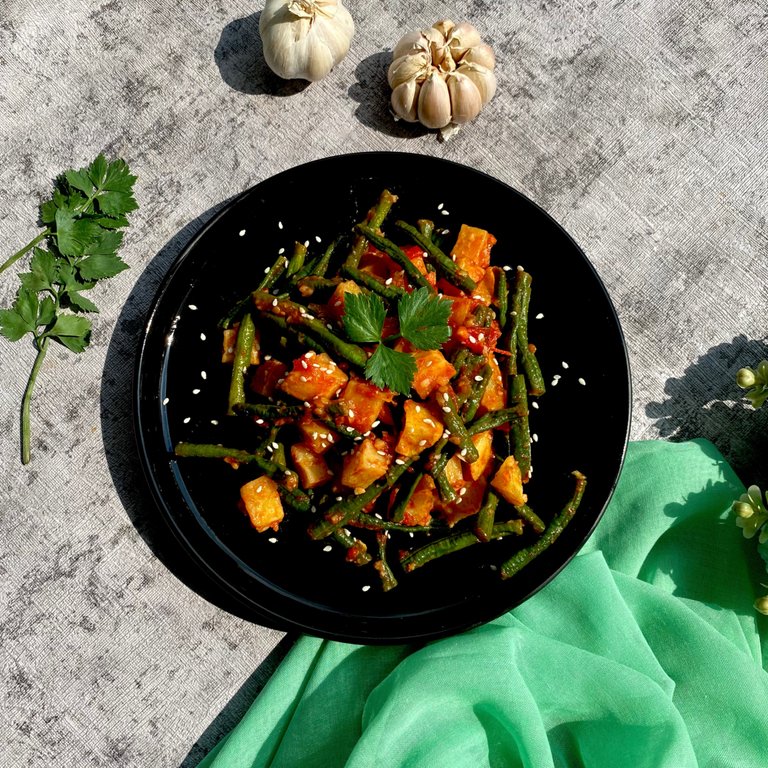 ---
---
---
Thank you for reading my blog and reblog if you want my blog this time worthy of reading by others.
All pictures were taken using iPhone 11.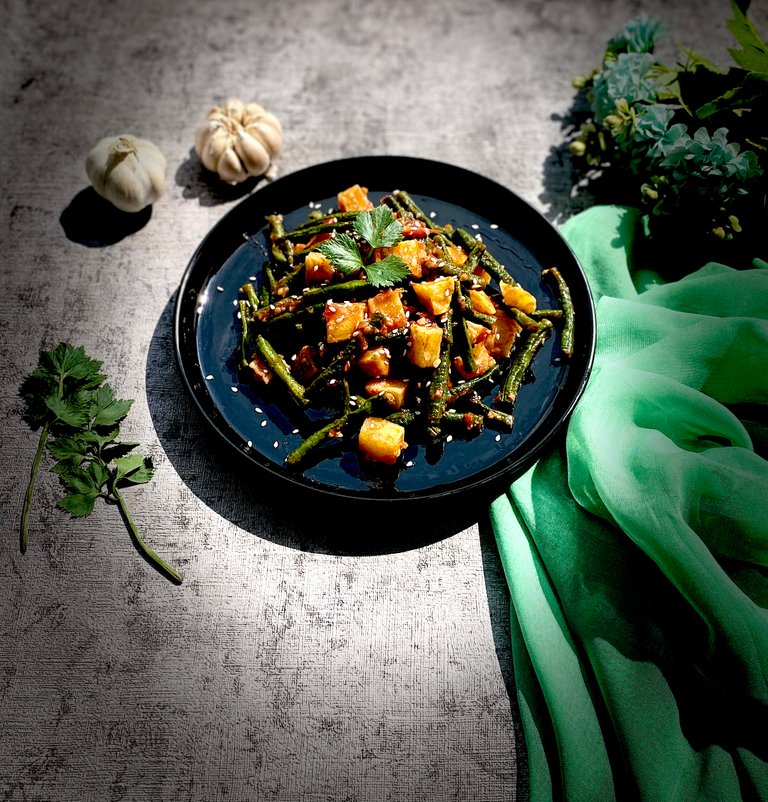 ---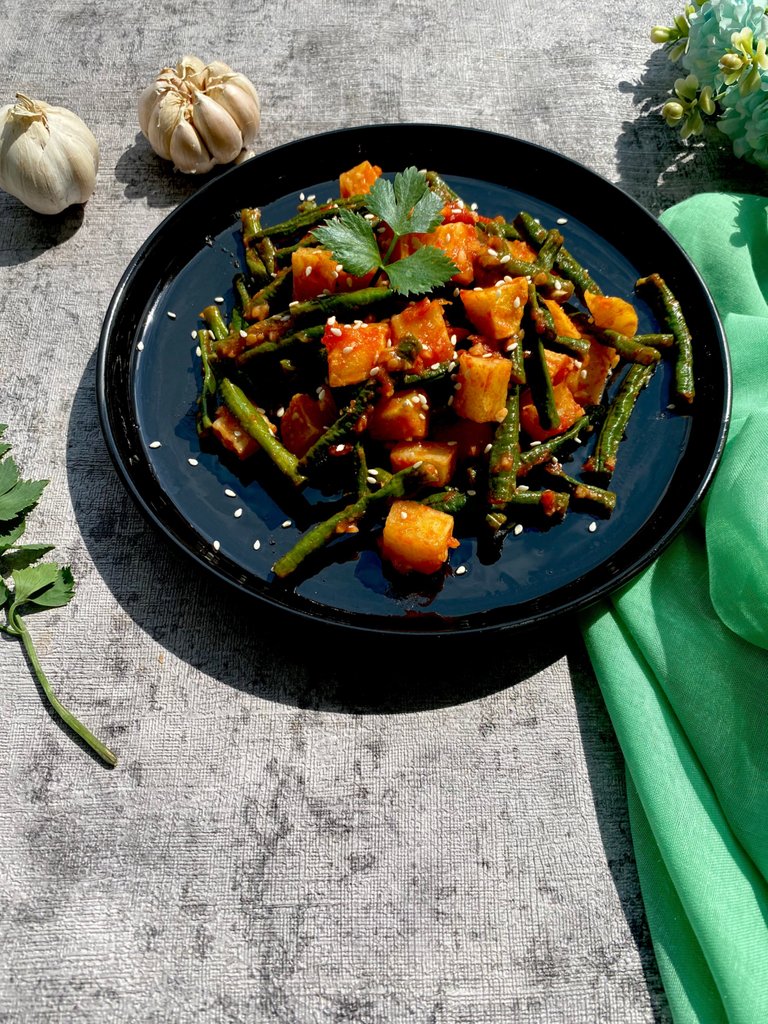 ---
---
---
---
Best Regards,
Anggrek Lestari
---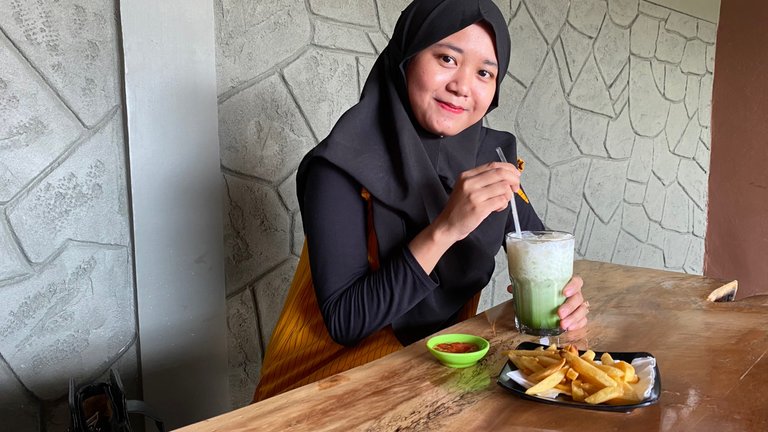 Who is Anggrek Lestari?
Anggrek Lestari is an Indonesian fiction writer who has published two major books. Now She is a full-time content creator. She has a goal to share life, poem, and food content that makes others happy and can get inspiration.
---
Contact Person: [email protected]
Discord: anggreklestari#3009
---
---
---