Delicious Choices for 50 Percent Off at a Fancy Café
We often think twice about eating out at fancy restaurants, but we don't think twice about food at a big discount.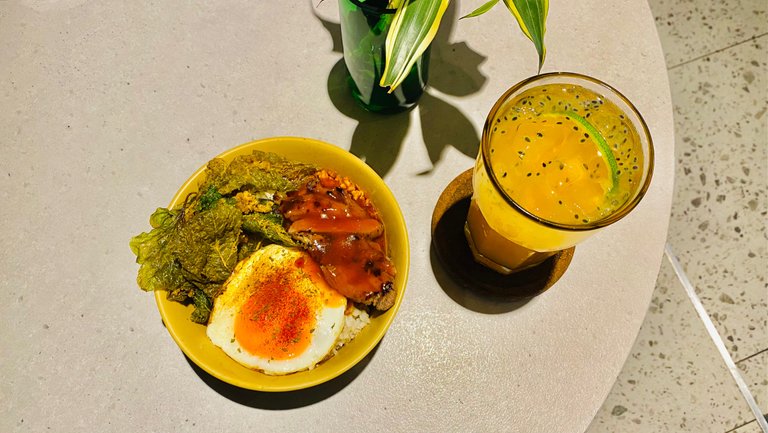 ---
---
---
Since getting to know an application for attractive deals, "Deal Java" which is available in my city, I have become more often looking for discounts, especially for food discounts. So, after traveling from the spa center, I decided to look for discounts at cafes near the spa center.
I also found an interesting discount from a cafe that looks luxurious. It's called "Potte House Cafe and Dining".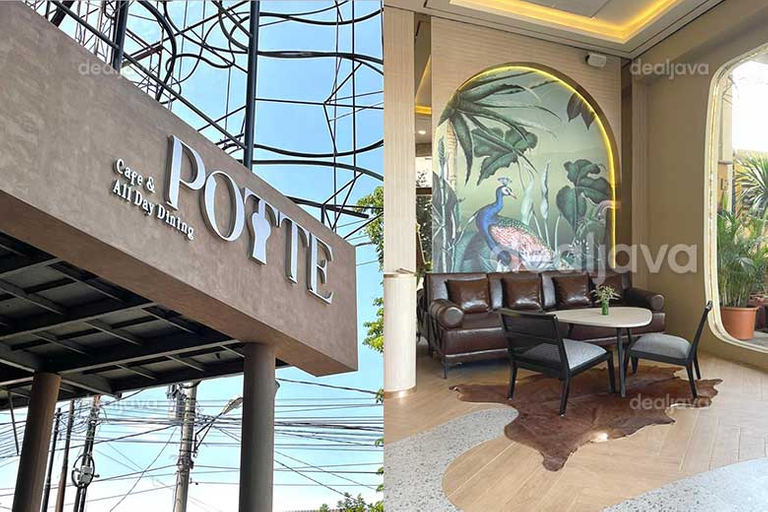 Potte House View.
I got a 50 percent discount with the set menu they have set. Because the predefined set menu options look delicious, so I don't doubt that anymore. This time I'm sure of a delicious lunch, for some reason, I'm so sure.
---
---
---
MY LUNCH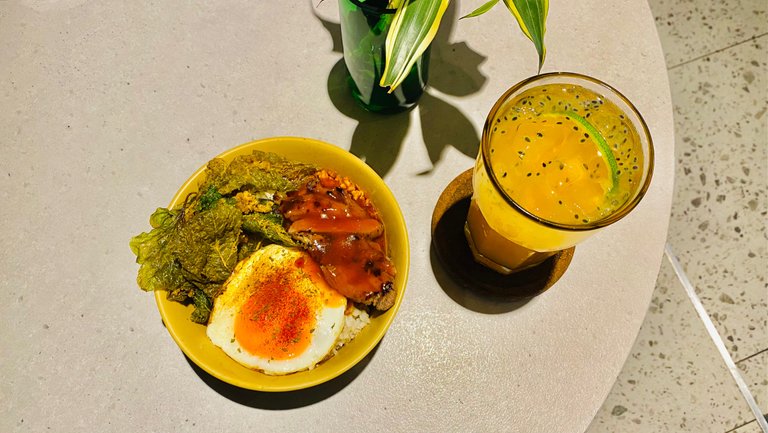 Among several available package menus, I chose Beef Steak. Equipped with Orange Juice drink which is equipped with basil seeds. When my lunch selection came to my table, I was blown away. Honestly, for the discount I got at a luxury place, I was quite satisfied with my expectations this time.
I am quite satisfied with my expectations as well because the appearance of the main course dish of my choice looks different from the beef steak that I usually order elsewhere.
---
BEEF STEAK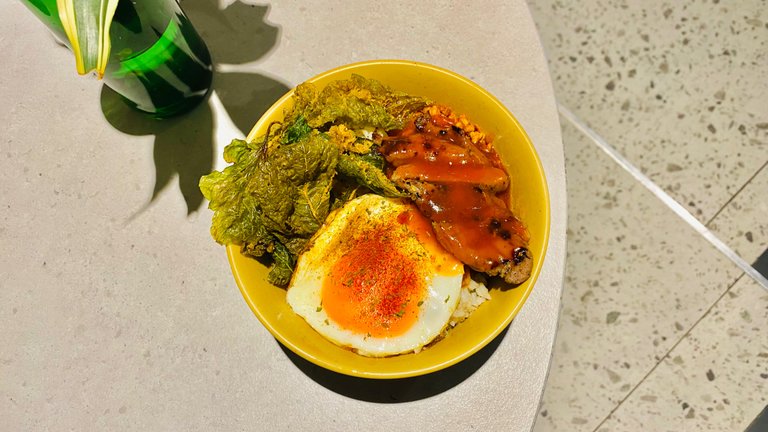 It's quite interesting. This time the beef steak was served in a bowl. At first glance, it looks like a rice bowl dish. But the main ingredient that is the highlight here is "beef steak".
---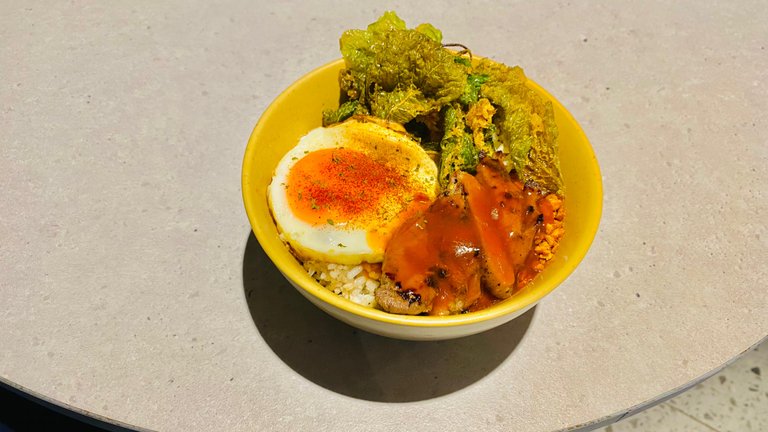 ---
Looks tempting from above. On top of the rice is an egg, and crispy spinach chips. There are interesting things worth telling here. Many aspects are actually quite traditional, even though this place looks very modern.
---
---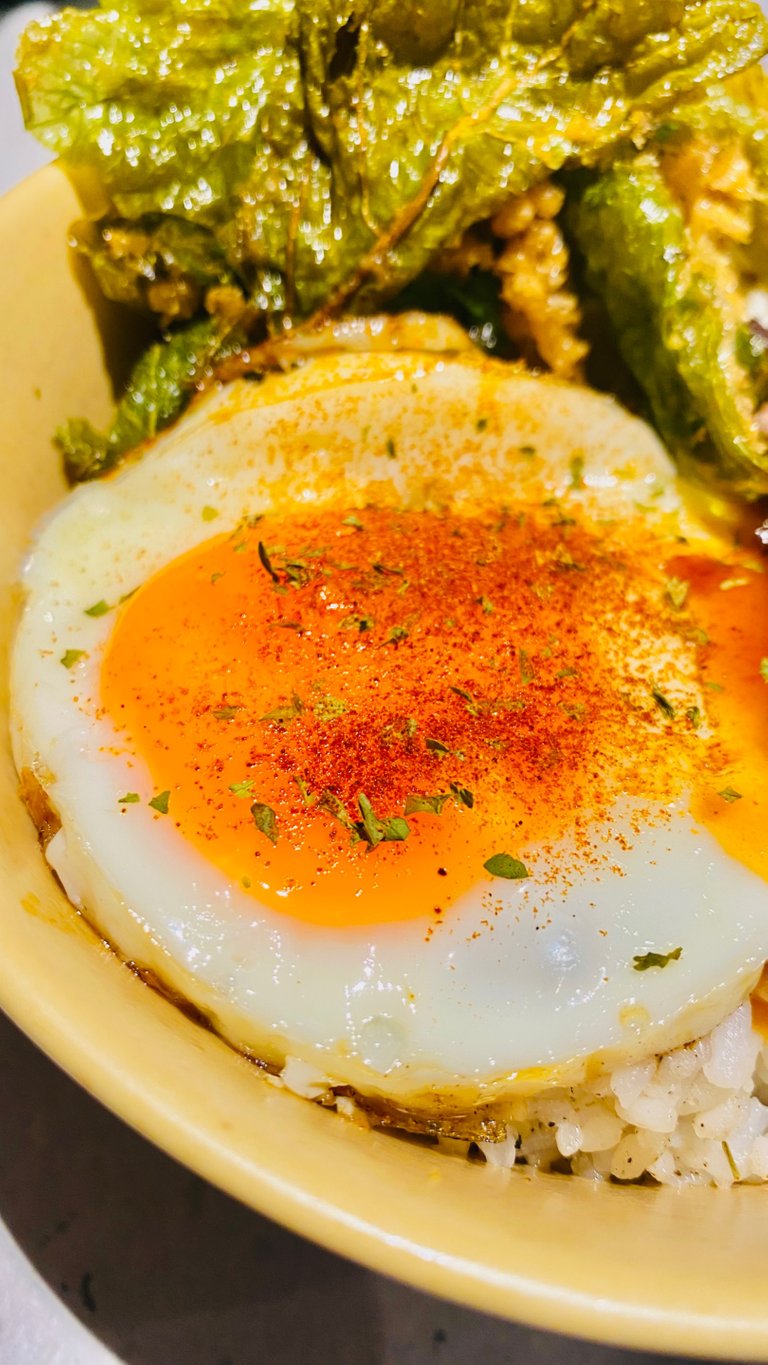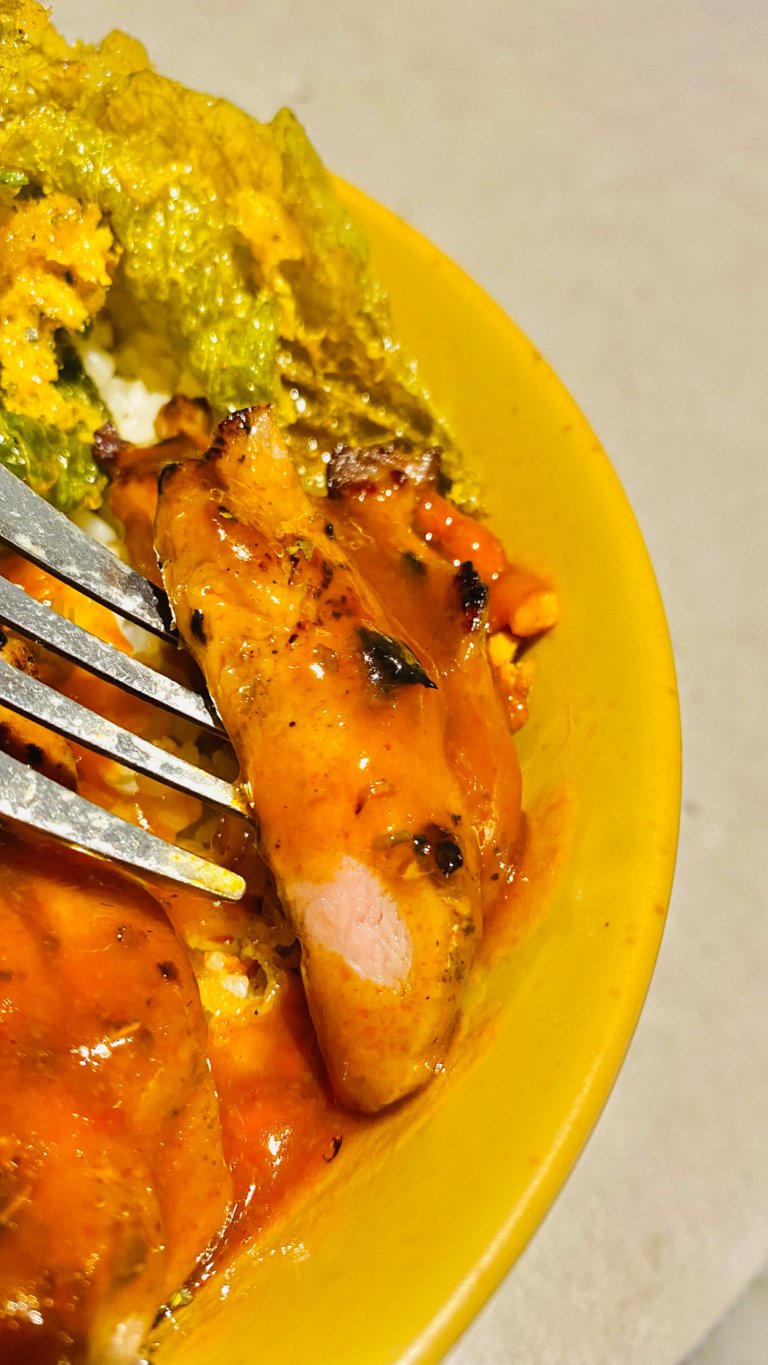 ---
Serving beef steak, with rice. This looks very representative of the habits of Indonesian people who have to eat rice for the main course, starting from serving meat, and other side dishes.
---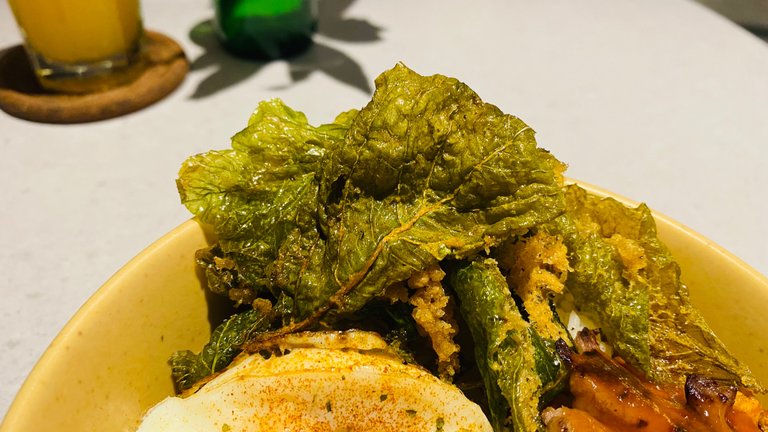 Then, what's even more interesting are the crispy spinach chips. These things are what I find in traditional dishes. Honestly, I haven't tasted crispy spinach chips in a long time.
I'm quite happy to get a good taste and quite nostalgic for me for these spinach chips. Making spinach chips is quite tricky. If there is too much oil, it will taste very bad in the mouth.
---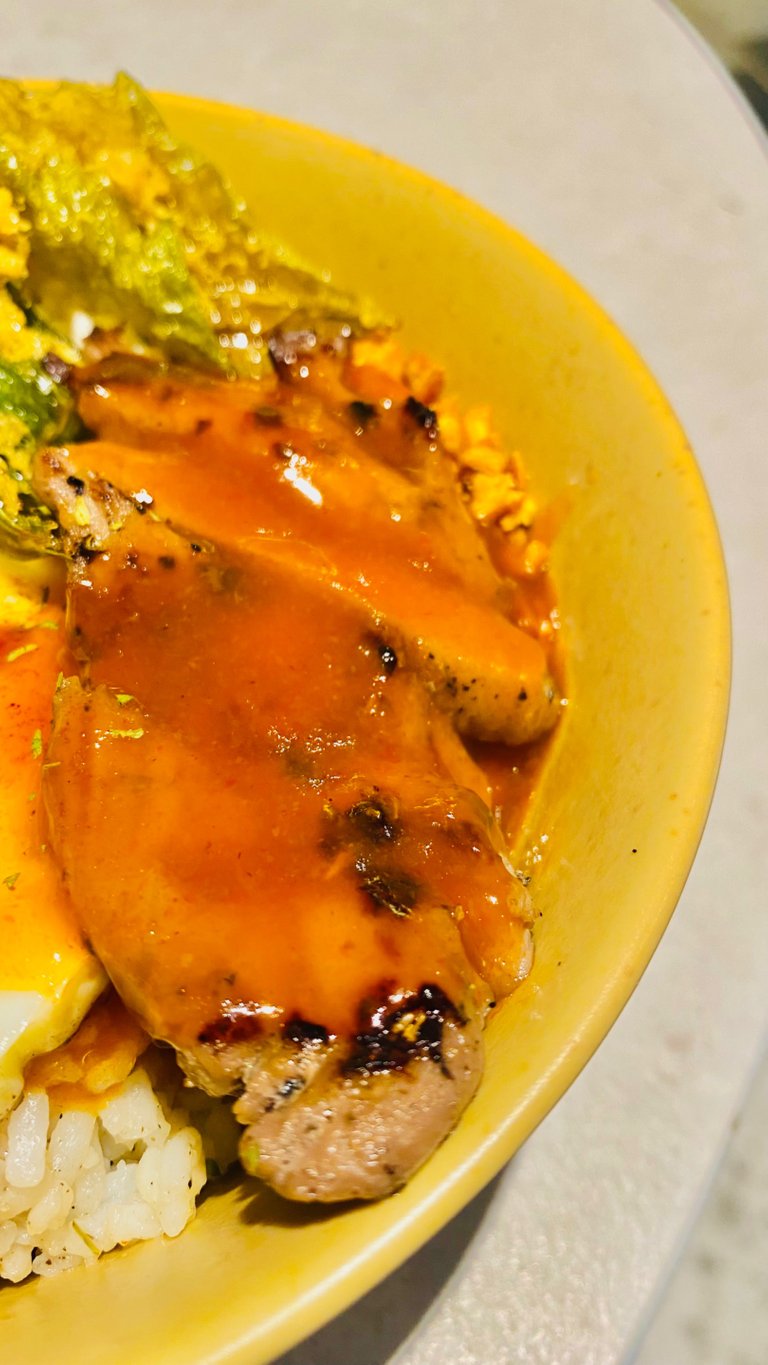 For the taste of the beef steak itself, there is no need to doubt it. Nice sauce, with tender cuts of meat. Feels like it has no fiber that interferes with eating activities at all. I am delighted with this menu.
This menu is not spicy. So, if you want it spicy, you can ask for additional chili sauce to make it taste better for spicy lovers.
---
---
---
ORANGE JUICE
---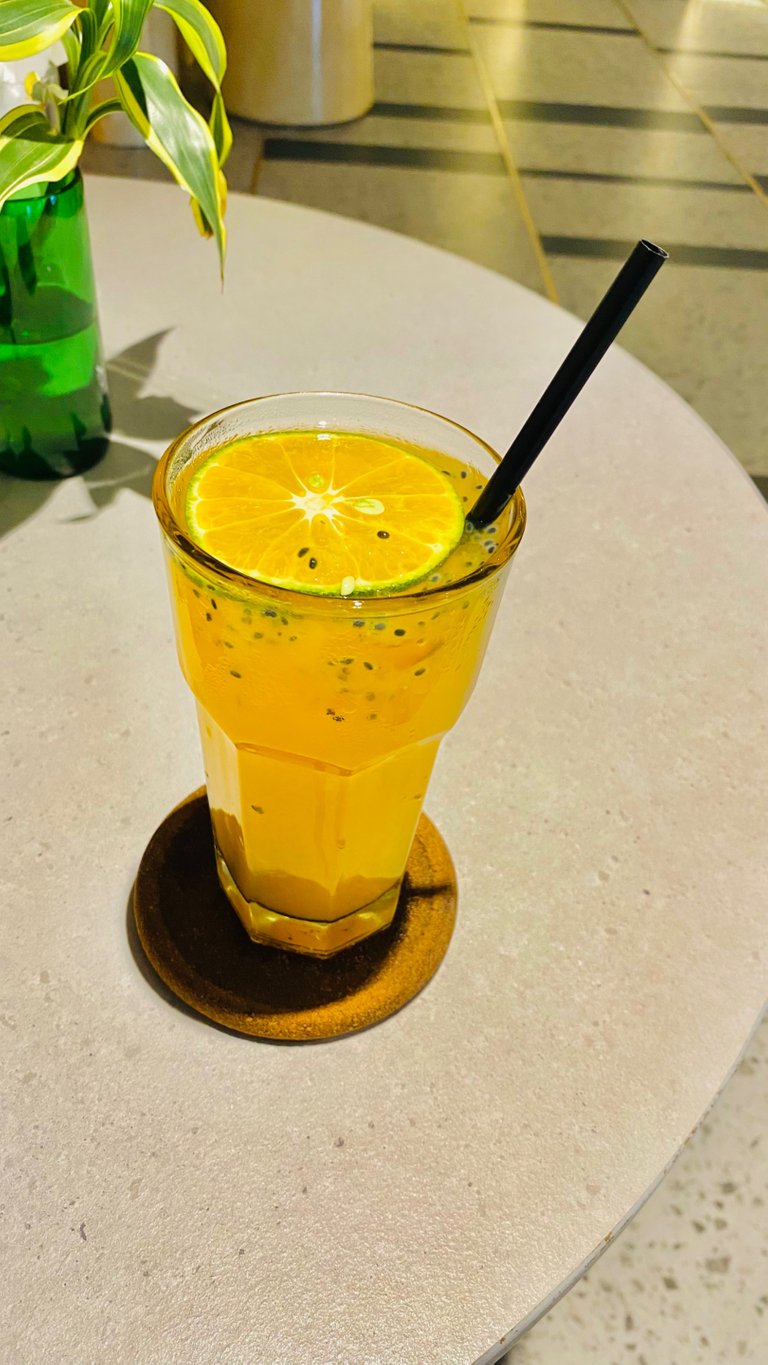 Refreshment for a hot day. Orange Juice never fails to quench thirst on a hot day. It's a classic menu, but it's the best of course. With basil seeds, it adds to the sensation of being more refreshing and not boring.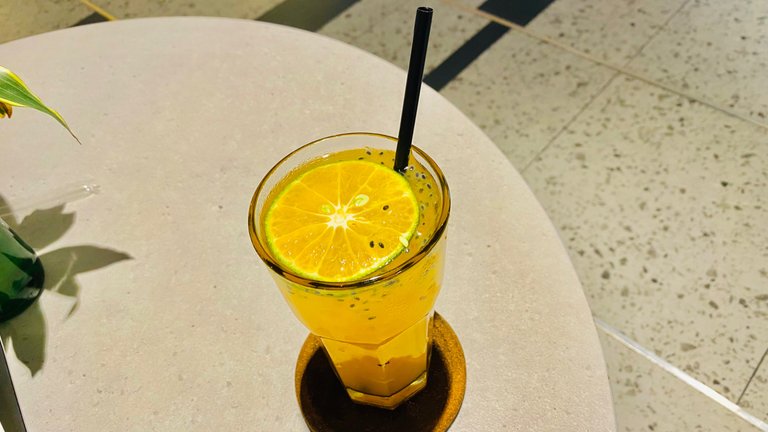 ---
---
---
While enjoying my lunch, I also noticed the designs of this place. Then after eating, I took some pictures of the place, especially when other diners had left nearby.
---
---
---
About The Design Of The Place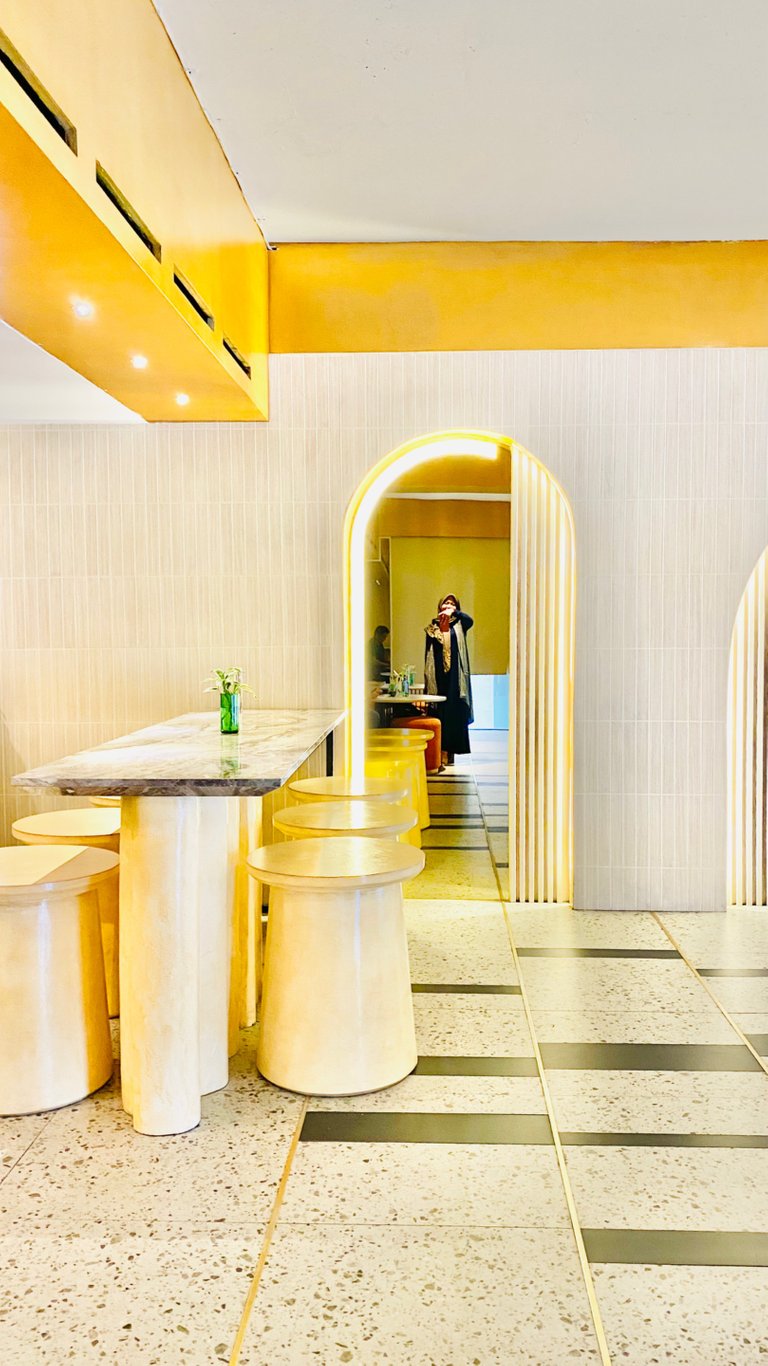 Brings a pop concept with lots of artful angular shapes. "Potte House Cafe and Dining" looks luxurious and aesthetic, contemporary in a design that is liked by many young visitors. So, there are indeed many interesting corners of the room to take pictures of.
---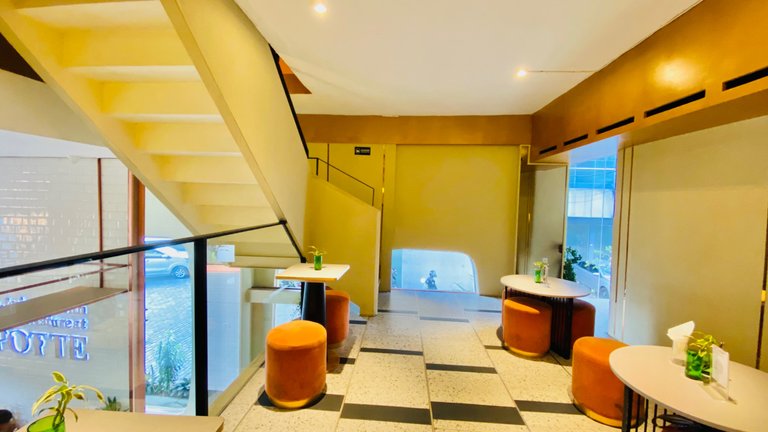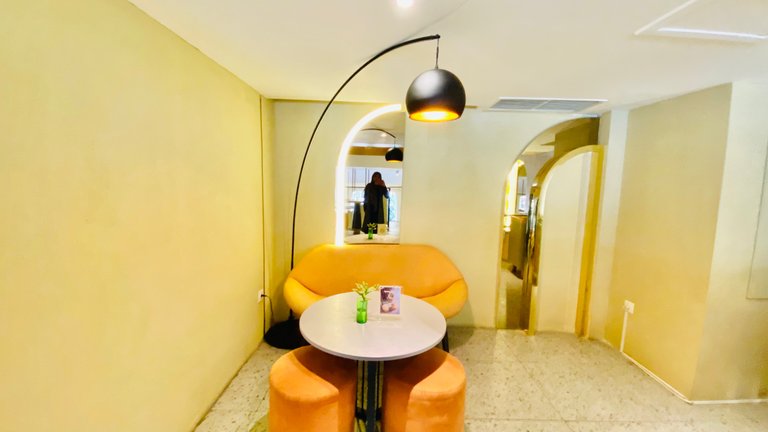 ---
---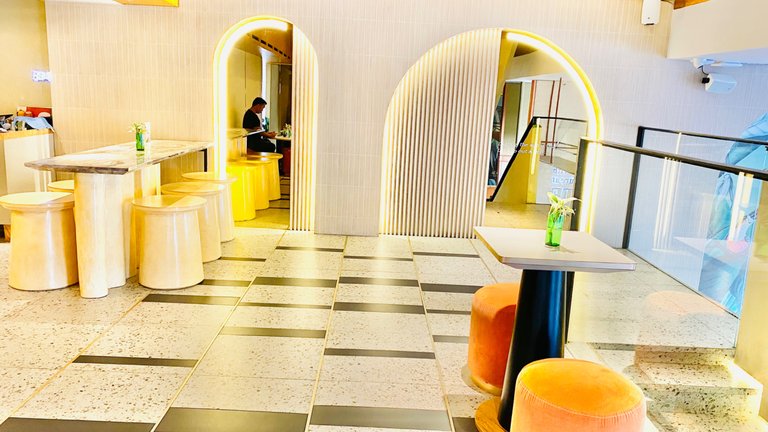 ---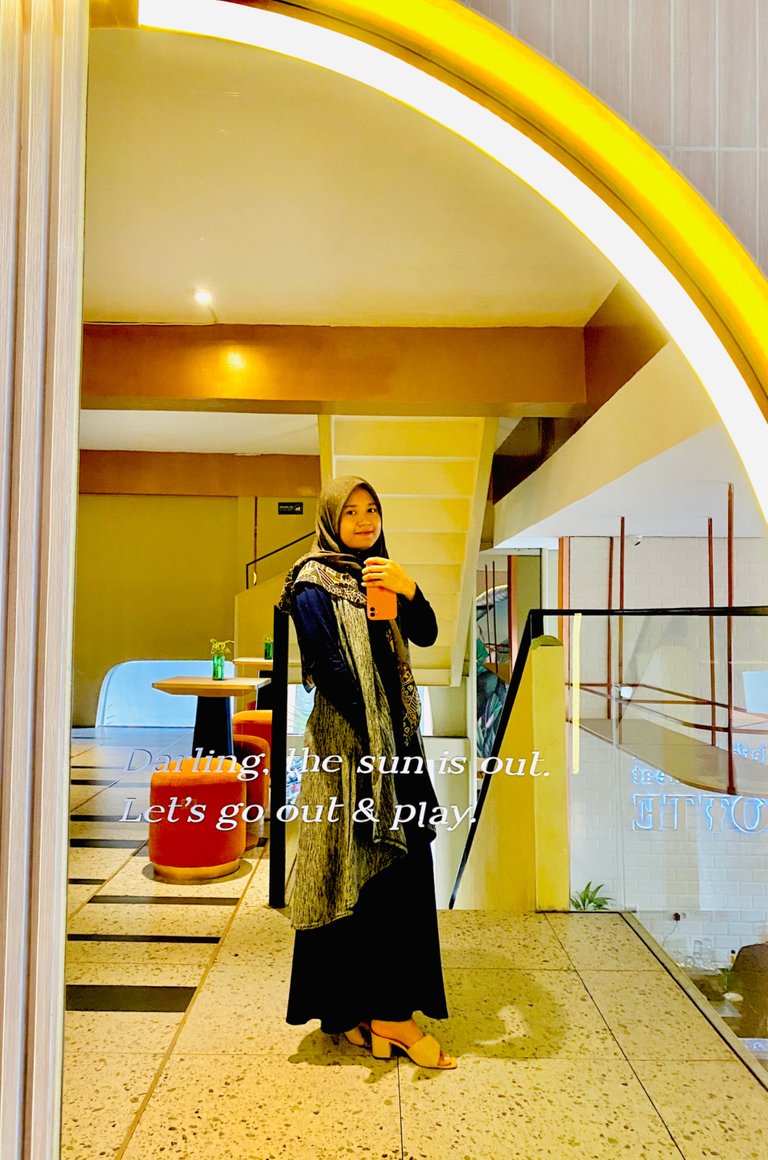 I also tried to take selfies in the corner mirrors of the room. With interesting wall shapes in this place, it makes my photos look aesthetic. So it's perfect for visitors who like to share their travel photos on social media.
---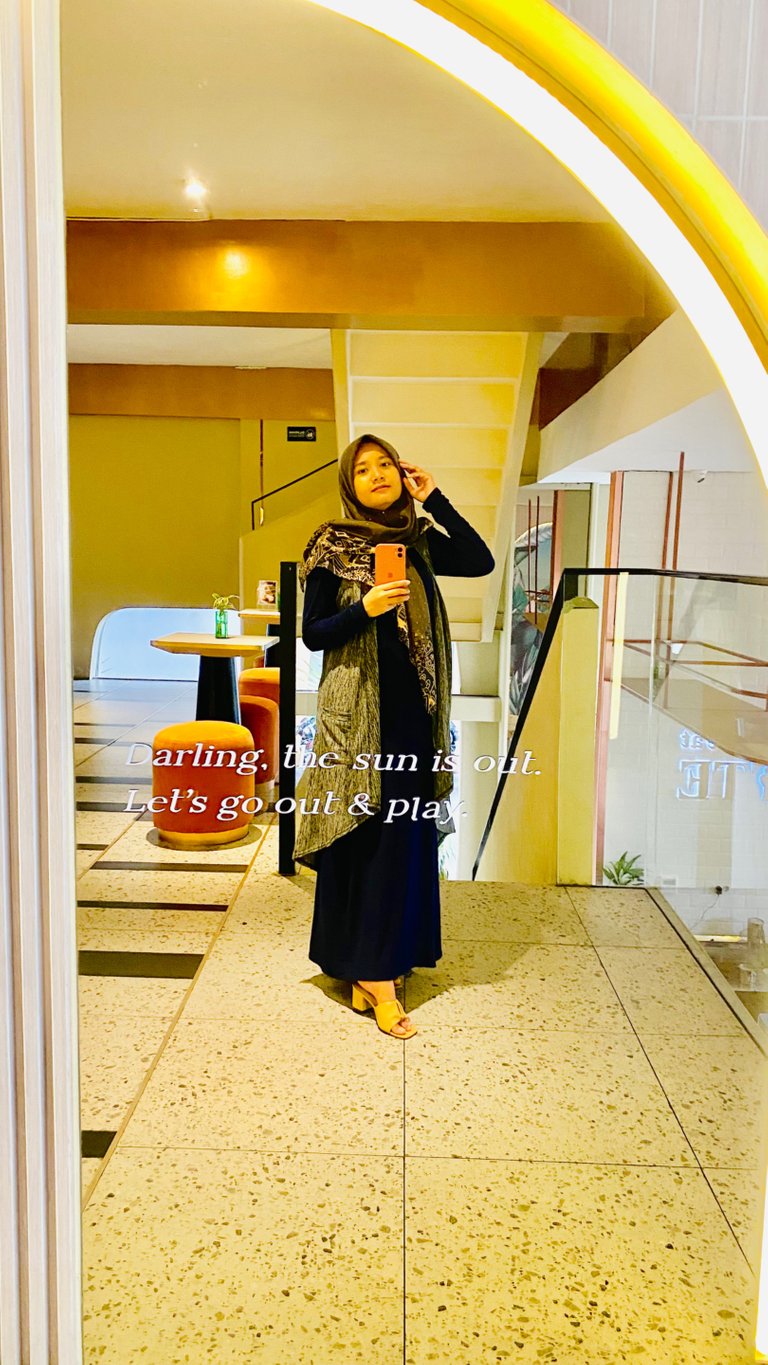 ---
Most importantly, I also love the lights they put on this place. I felt I was eating under a soft, albeit bright, light.
For space, it is quite spacious, with a choice of 3 floors that visitors can choose from. For my location, I'm on the 2nd floor.
---
---
---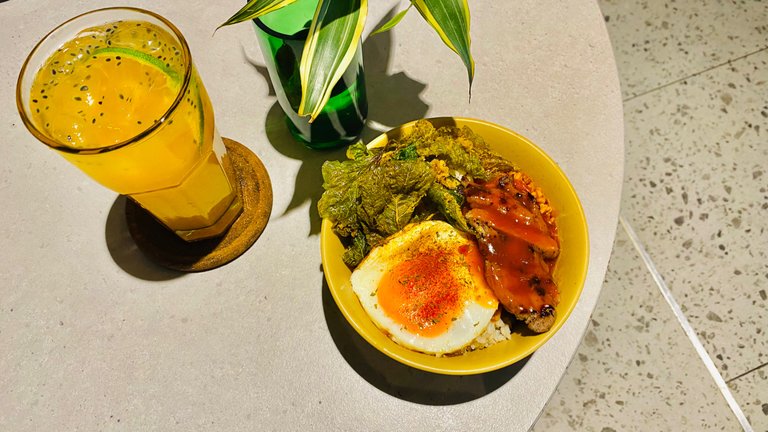 This taste journey is quite interesting, especially by getting a 50 percent discount from the total normal price. If I don't get a discount from a third-party app, it will be very expensive.
Likewise, I tried to buy a small bottle of mineral water. And I was surprised. It costs over $2, which even while in public is only about $0.5. That's a sign that if I order food without a discount, the menus are quite pricey. :)
So for this discount, I have no regrets this time, with delicious menus. But if not with a discount, I think I'll think again. You know what I mean, right?
---
---
---
Finding the things that you deserve to find today. Have a great day, good people, HIVE Lovers!
---
---
---
Thank you for reading my blog and reblog if you want my blog this time worthy of reading by others.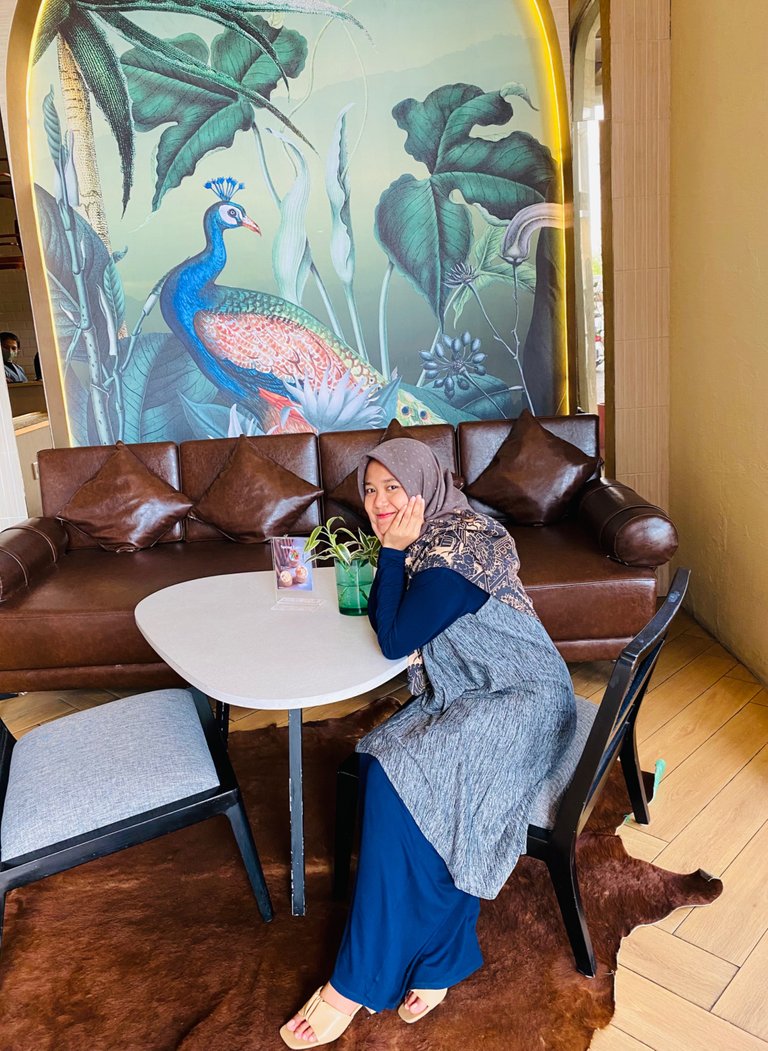 ---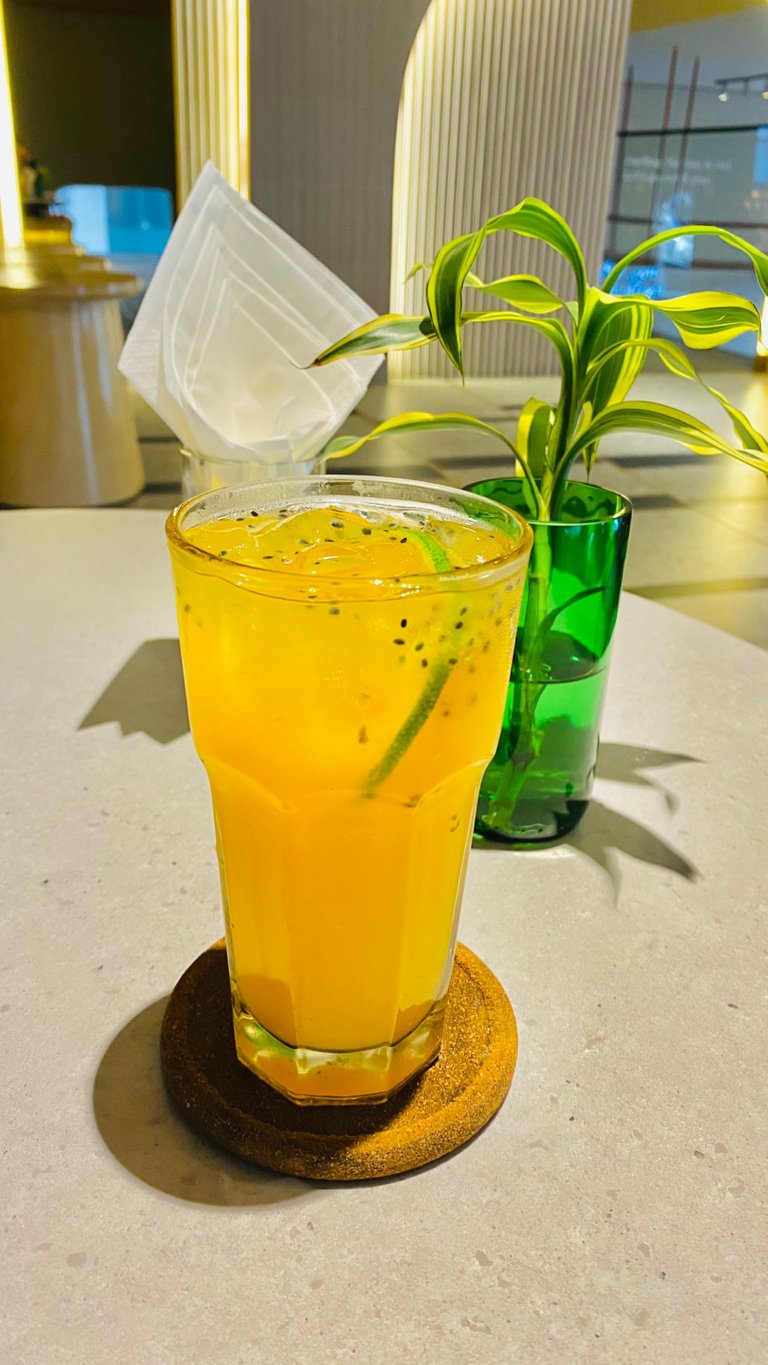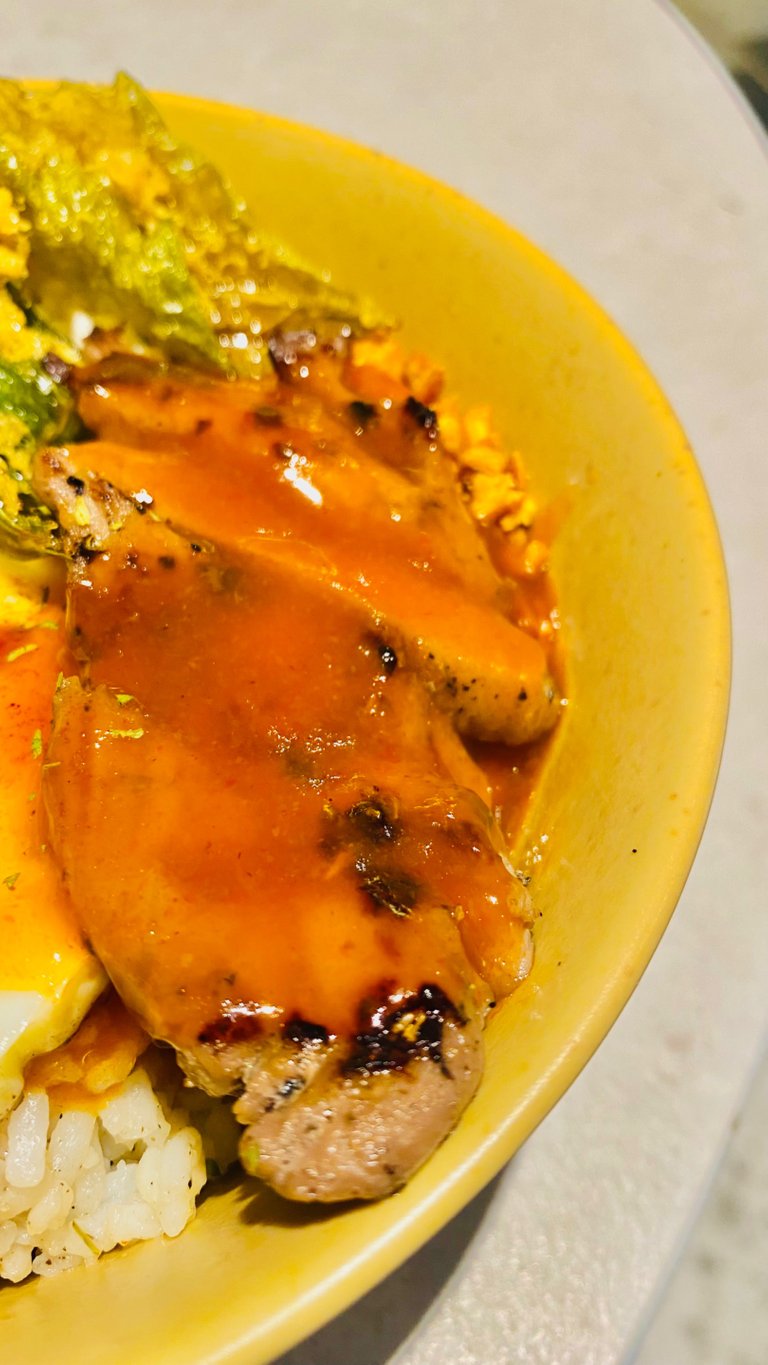 ---
---
---
---
Best Regards,
Anggrek Lestari
---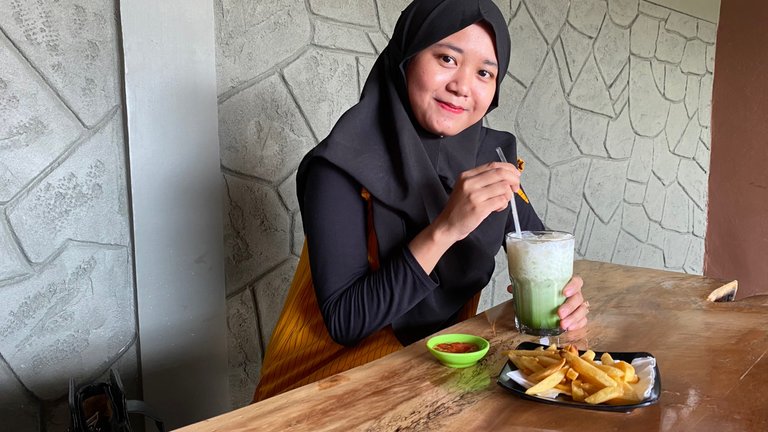 Who is Anggrek Lestari?
Anggrek Lestari is an Indonesian fiction writer who has published two major books. Now She is a full-time content creator. She has a goal to share life, poem, and food content that makes others happy and can get inspiration.
---
Contact Person: [email protected]
Discord: anggreklestari#3009
---
---
---